These new (and recently improved) properties are bringing a fresh approach to getting the most out of your workout routine, diet, sleep, and more
Checking into a high-end health spa won't fix all of your body aches and pains overnight, but it can be an especially luxurious way to kick off a new regime or fine-tune the tried-and-true exercises you've been doing for years. And luckily, a growing crop of new (and newly improved) retreats are offering fresh ways to help enhance your longevity, find out what's working—and more importantly, what's not—and even offer medical-grade biomarker testing to optimise everything from your diet to your sleep and more.
Below are five properties worth checking into for the ultimate boost.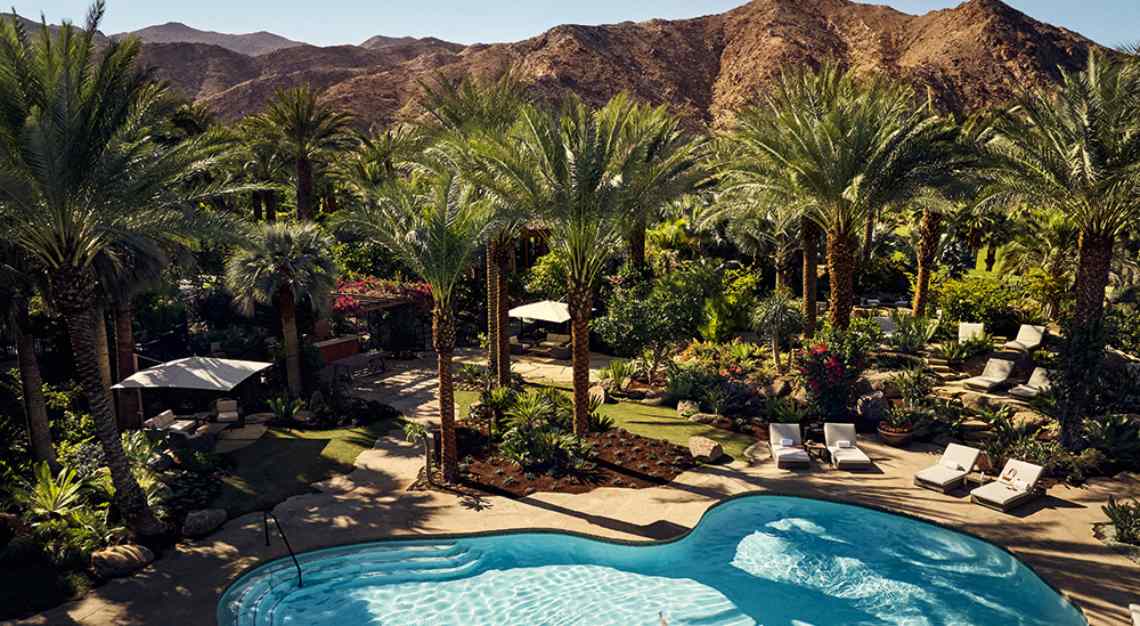 Sensei Porcupine Creek
Where: Rancho Mirage, California
The just-opened Sensei Porcupine Creek, located on a 93-hectare private estate, is the latest wellness offering from Larry Ellison and David Agus, MD. Its Optimal Wellbeing Programme is an individually tailored five-day wellness journey designed around evidence-based health technology, data capture and analysis.
The programme begins at home, with a Whoop strap mailed directly to guests to collect fitness, sleep and recovery data prior to arrival. The strap must be used 14 days in advance to gather sufficient information but can be worn much longer—the package includes a six-month membership to Whoop's app. Once you're at Sensei, the program begins with an orientation with your guide, followed by one-on-one sessions focusing on mindset, nutrition, yoga or fitness and daily classes such as art tours and garden walks. The experience doesn't end at checkout: Even after departing, guests receive ongoing access to the proprietary Sensei Portal to track and understand their personal data.
From US$1,880 per night per person.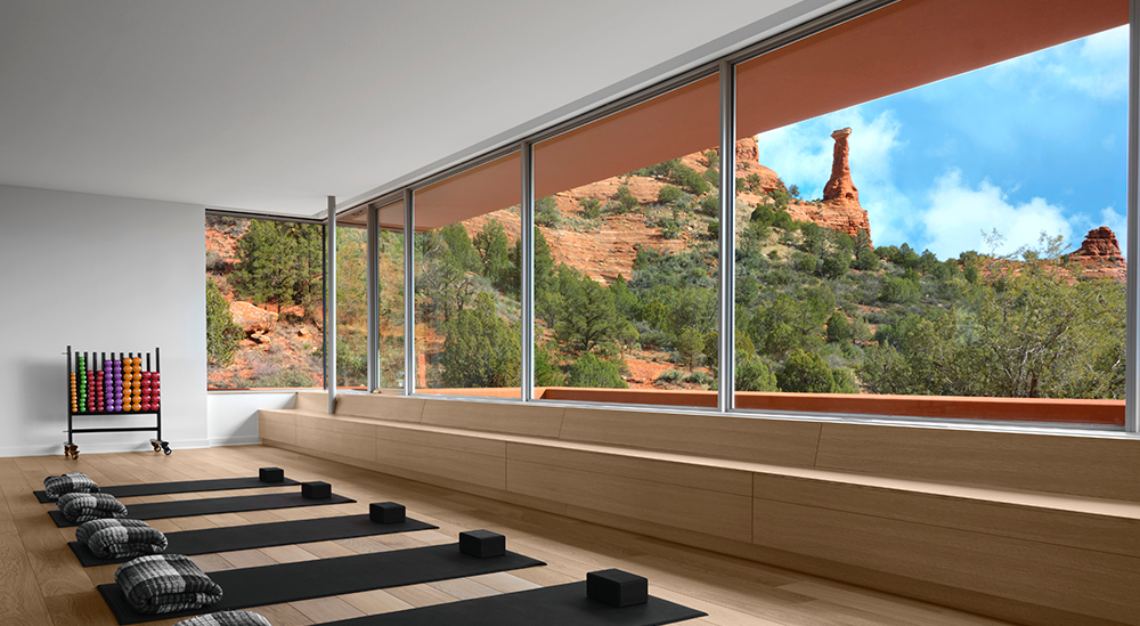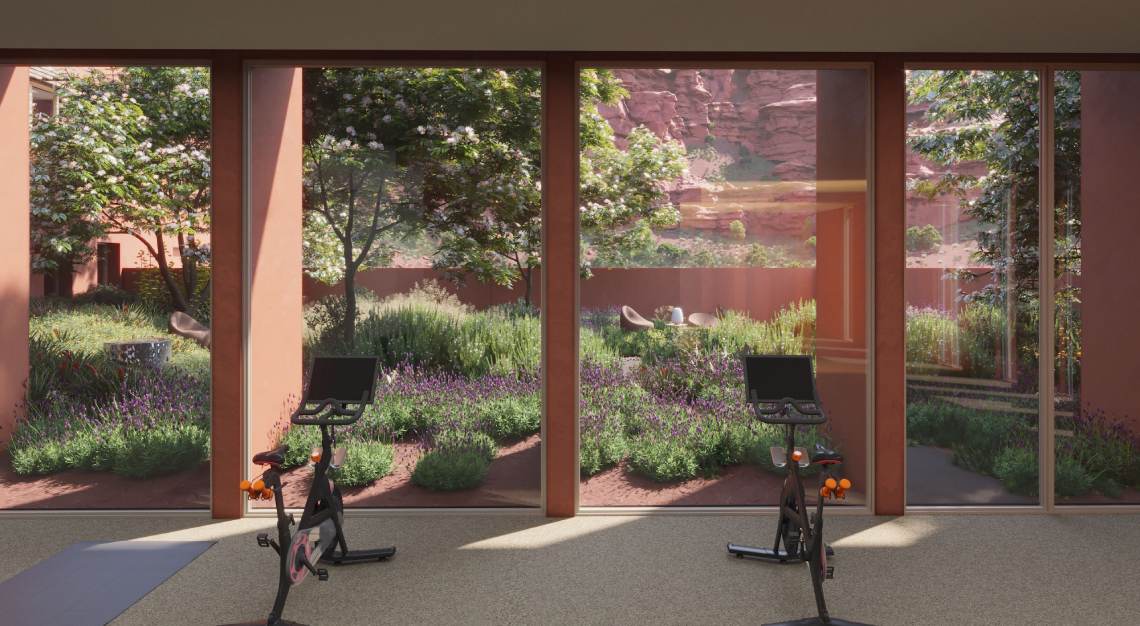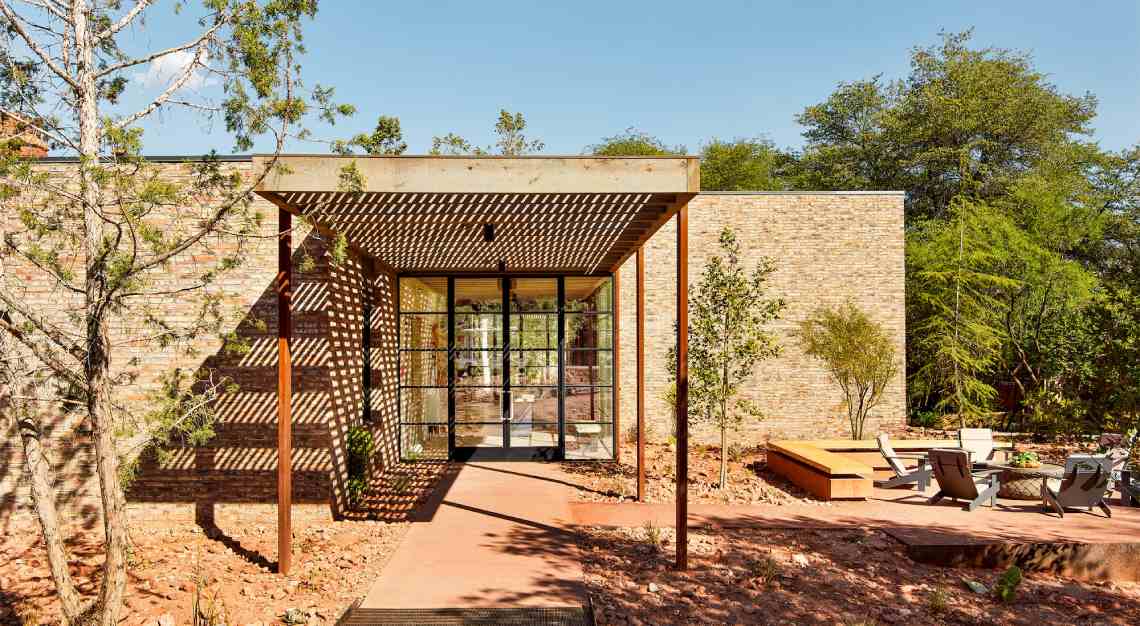 Mii Amo
Where: Sedona, Arizona
Mii Amo, located within Boynton Canyon's towering red-rock walls, is open again after a two-year closure. A US$40 million renovation has expanded the property by 40 per cent; it now encompasses 3,902 square metres of wellness space, with 26 treatment rooms offering traditional massages, breathwork classes and a movement studio. An all-new consultation wing hosts sessions with Mii Amo's therapists and mindfulness team.
The great outdoors has always been a major draw here, and one of the best things about Mii Amo is its "hike-in, hike-out" setting. A team of adventure guides is on hand to lead full-moon excursions, canyon exploration, rock climbing, nature photography walks and more, all enhanced by Sedona's extraordinary, almost mystical, energy.
From US$6,200 for three nights per person.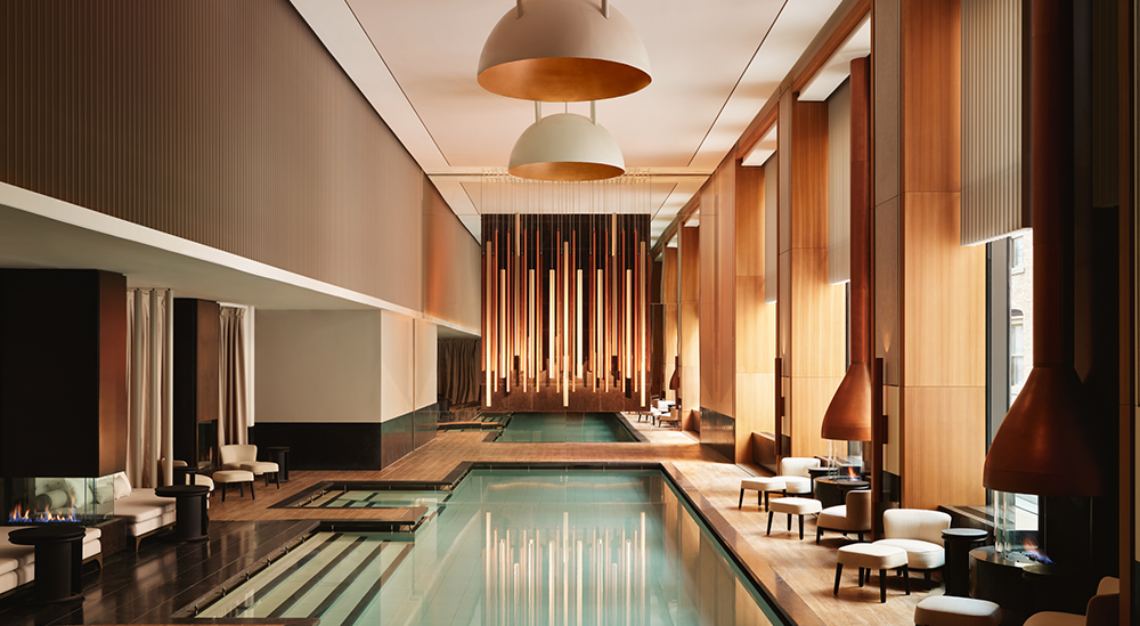 Aman New York
Where: New York City
Aman New York's three-story spa may be Instagram catnip, but the hotel's 2,323 square metres of wellness space don't shy away from the serious side of things. Facilities are available only to hotel guests and private club members, with a focus on helping you do everything from rehabilitating an injury to reducing stress to prepping for a marathon.
In addition to cardio and strength-training equipment, there are facilities for hypoxic training, infrared fitness equipment and a double-capacity cryotherapy chamber. Personalized tai chi, qigong, yoga, pilates and meditation sessions are available, and the team will summon experts from other movement modalities—martial arts, dance, etc.—for those who want to go off-menu. It's bespoke fitness, with a heavy dose of luxury on the side.
From US$3,200 per night.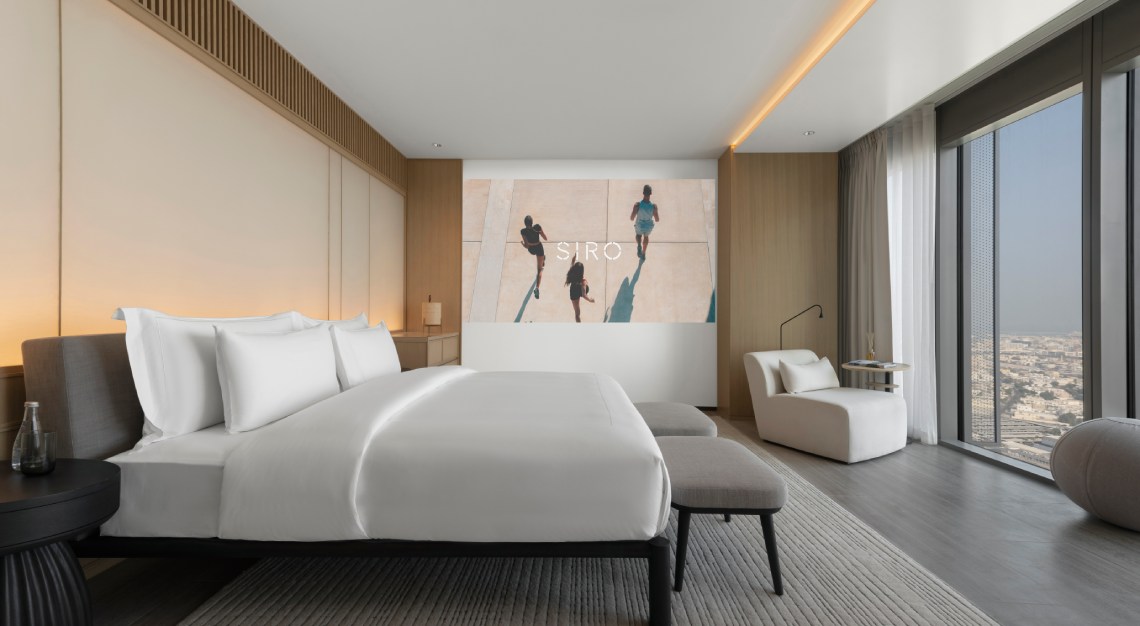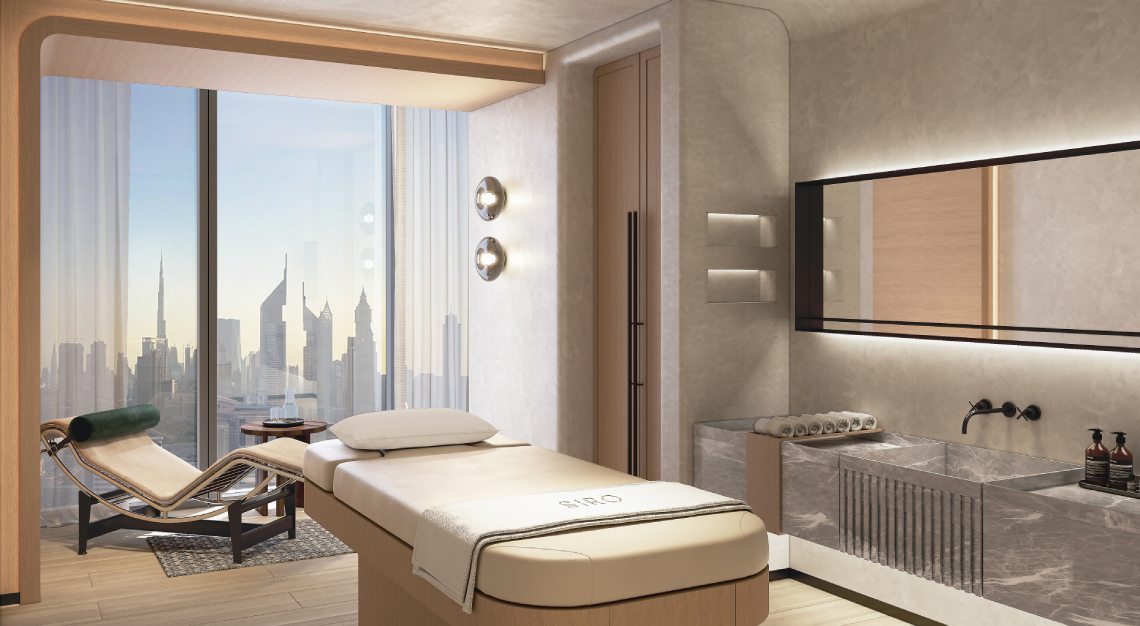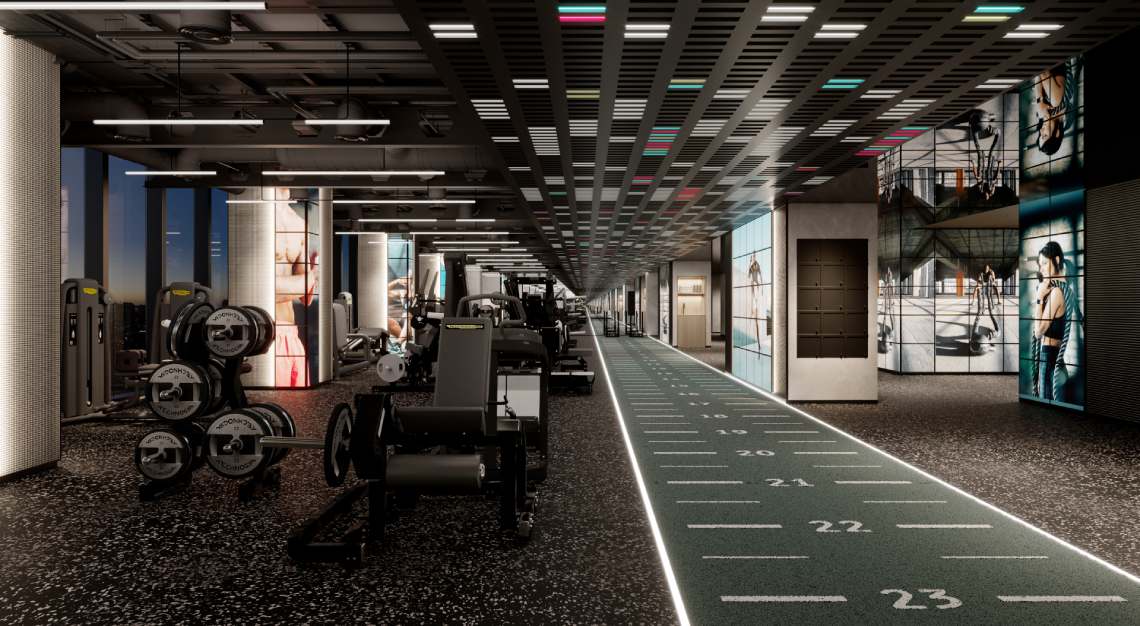 Siro
Where: Dubai
Dubai's eccentric, maximalist glamour hasn't exactly made it a destination for people seeking wellness retreats. But one new fitness-focused hotel is aiming to change that.
Siro, an emerging hospitality brand, is set to open its first property in the city later this year. Instead of building a fantastic gym and leaving it at that, as many luxury hotels have done, the developers enlisted leading athletes and experts in mental health, nutrition and sleep to help unlock your peak psychological and physical performance.
The consultants—a list that includes the in-house medical team for Serie A soccer powerhouse AC Milan, Olympic gold-medalist swimmer Adam Peaty and Olympic boxer Ramla Ali—are developing signature programs and sharing pro-level insights on what it takes to stay at the top of your game.
Stays, which can range from a single night to multiday retreats and packages with specific fitness goals in mind, will start with a 3-D body-composition assessment to provide the necessary data for an individually tailored plan. The evaluation is based on expertise from AC Milan's research lab, which identifies players' strengths and weaknesses to create dedicated training programs. Siro's version provides a broader take based on your personal goals.
The hotel will have 2,531 square metres of fitness and recovery space and also offer excursions such as paddleboarding, cycling on the Al Qudra desert track and hiking in the nearby Hatta mountains. A special "lab" will feature alternative therapies and services, including cryotherapy, infrared saunas, physiotherapy, acupuncture and signature stretching protocols, all aimed at improving blood circulation and reducing stress. 
Each of Siro's 122 rooms and suites is conceived with recovery in mind. All will have equipment such as Swedish ladders, stretching bands and trigger-point balls, as well as mattresses designed by the American company King Koil to provide a cooler sleeping surface and encourage deeper, more restorative slumber.
From US$400 per night.
Golden Door
Where: San Marcos, California
Fresh off a US$5 million spa renovation, the philanthropically oriented Golden Door looks better than ever. And thanks to its new private-jet program, the luxe experience begins well before you arrive. The Golden Flight package picks you up in a plane perfumed with calming sweet basil oil. En route, you'll be served ultra-hydrating potassium broth, plus guided meditation and stretching videos designed to help you get your wellness journey started early.
The spa's weeklong custom wellness program includes personal training, massages, skincare treatments and a tailored meal plan prepared with ingredients from the property's farm. One hundred percent of the net profits go to helping end child abuse, with beneficiaries including the New York Society for the Prevention of Cruelty to Children and the Rady Children's Hospital in San Diego.
From US$28,450 per person for the Golden Flight package.
This story was first published on Robb Report USA