If you didn't already know, health is wealth. These luxury wellness resorts in Asia will no doubt be hotspots for travellers in 2021 and beyond
With the introduction of the Singapore-Hong Kong travel bubble, we're anticipating the formation of similar agreements between countries in the region. And when that happens, we'll be ready, fingers poised to click 'book' on our favourite destinations. With that said, we're putting adrenaline-filled adventures on hold for now and instead, choosing to visit some of the top wellness resorts in the region.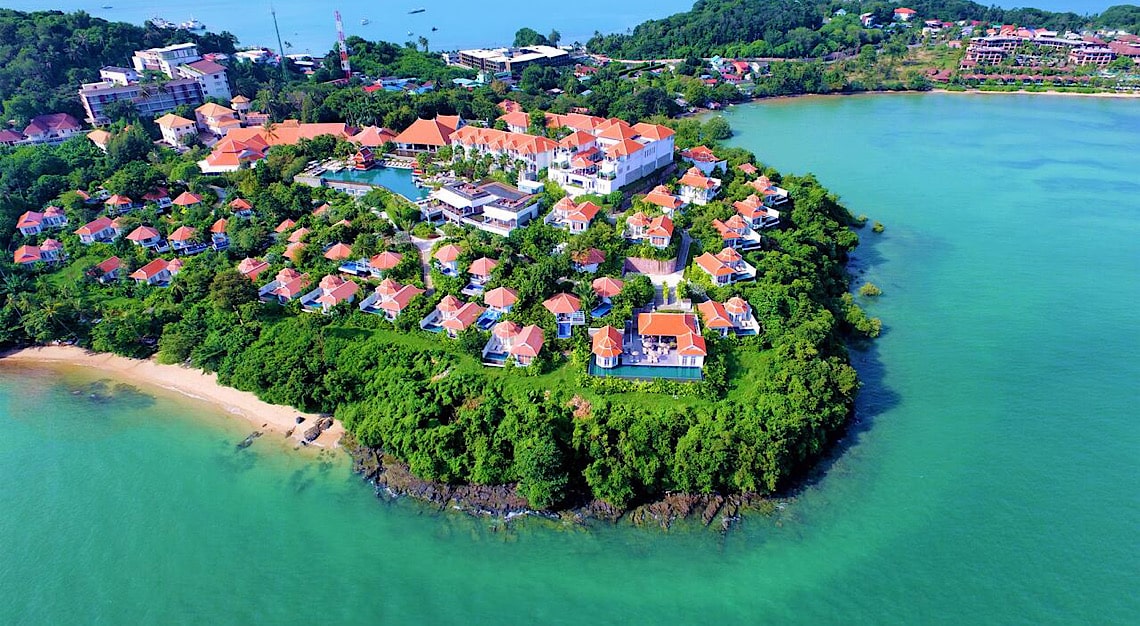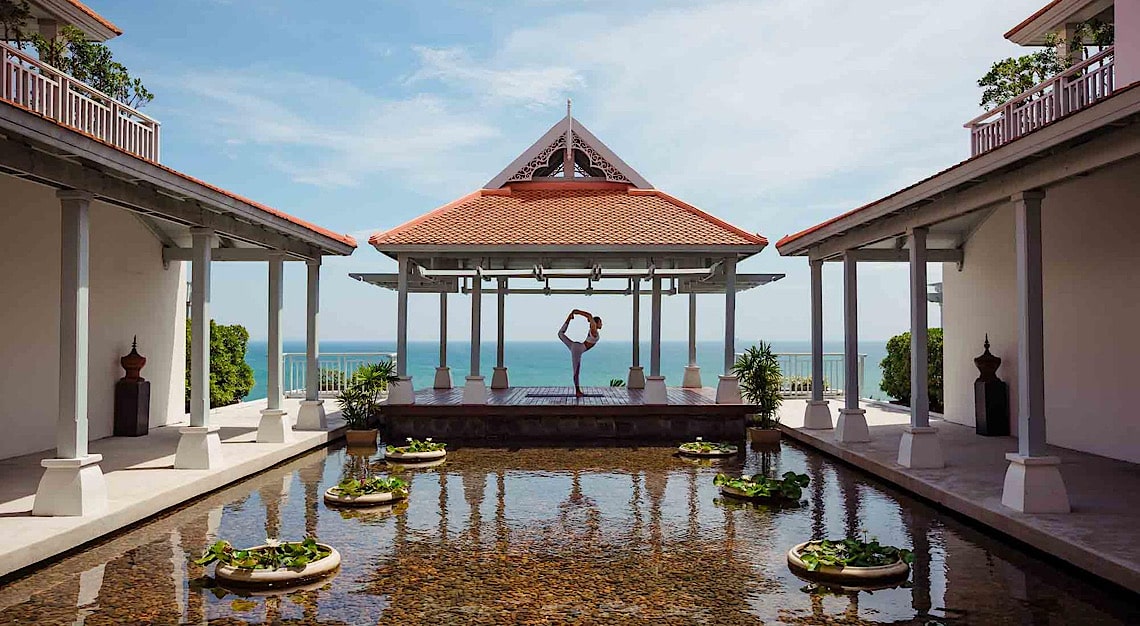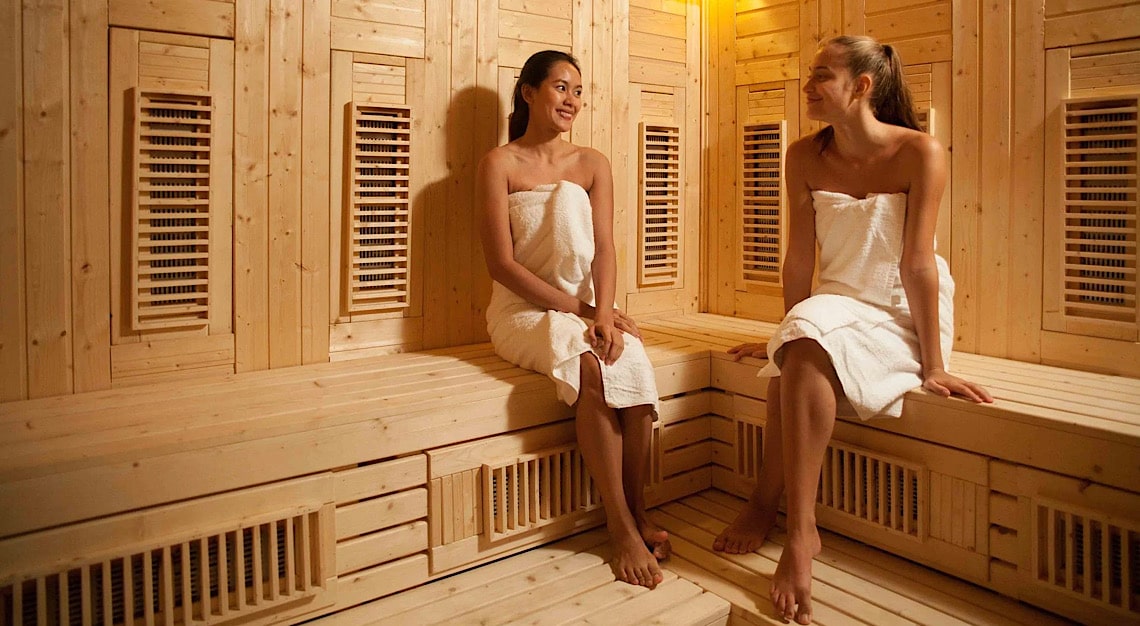 Amatara
Meaning 'immortal water' in Sanskrit, Amatara is an apt name for a property located on the southern tip of Phuket by the Andaman sea. And although immortality cannot be promised to anyone, it's certainly not for lack of trying on the resort's part. Its comprehensive wellness programmes guide guests through a restorative journey that's meant to continue after they leave the resort. Of note is the world's first Thai Hammam, a facility that merges Middle Eastern bathing traditions with Thai spa therapy.
Treatment to try: The Complete Thai Hammam Experience is an indulgent ritual that starts with a traditional sauna, followed by multiple treatments including a Moroccan black soap massage, deep skin exfoliation with a Hammam kessa glove and Himalayan salt cave therapy. It ends with the 60-minute Signature of Amatara massage.
Amatara
84 Moo 8
Cape Panwa
Phuket, 83000
Thailand
Tel: +66 7631 8888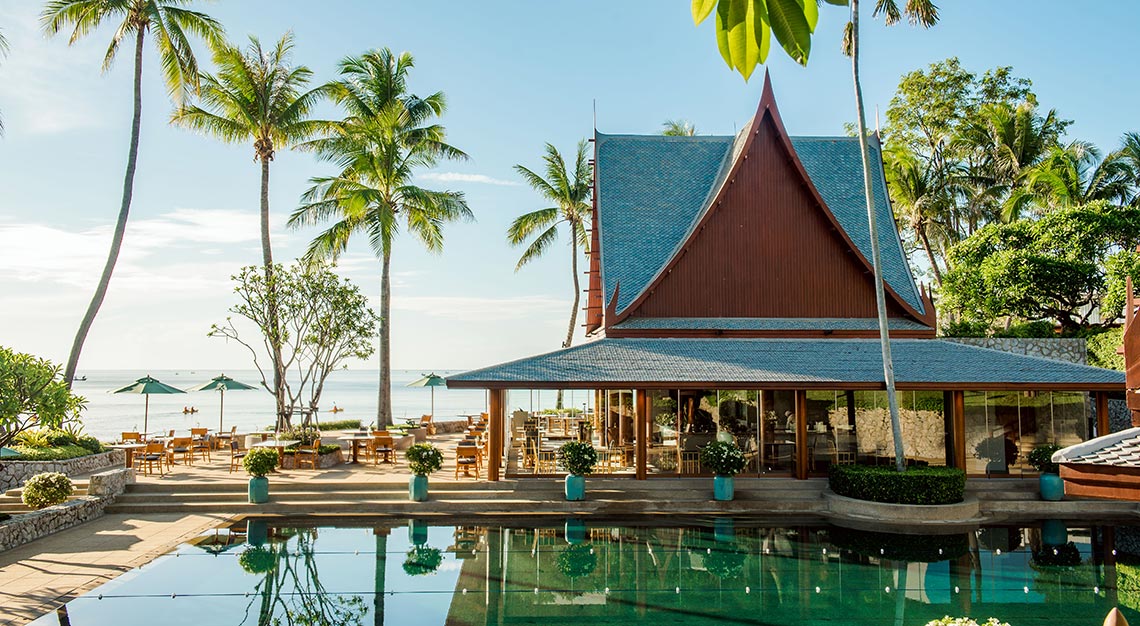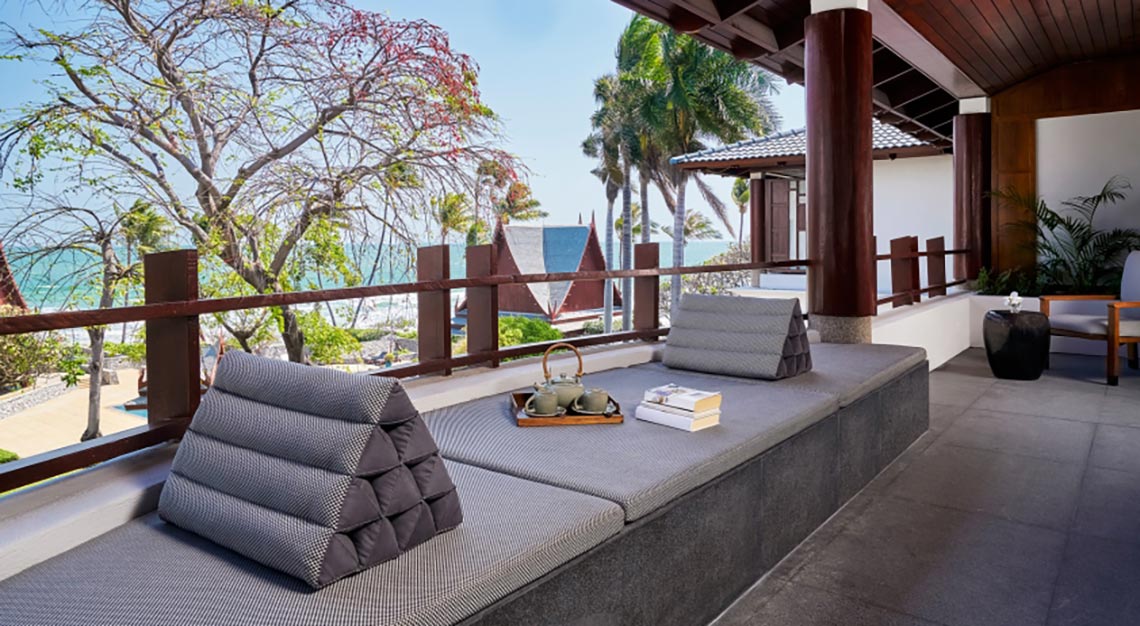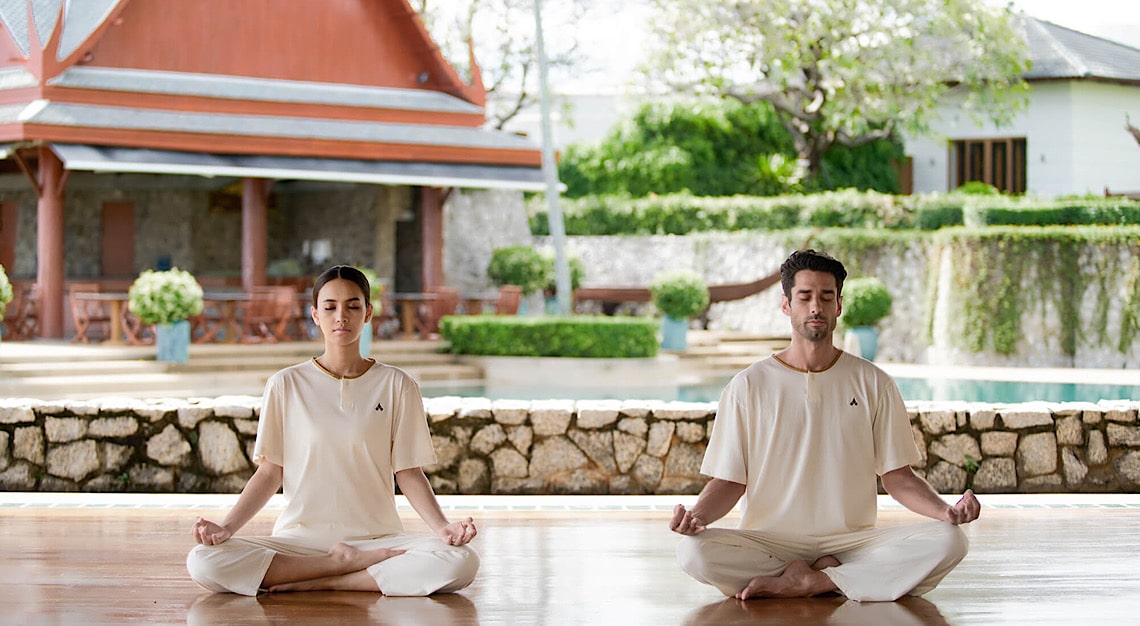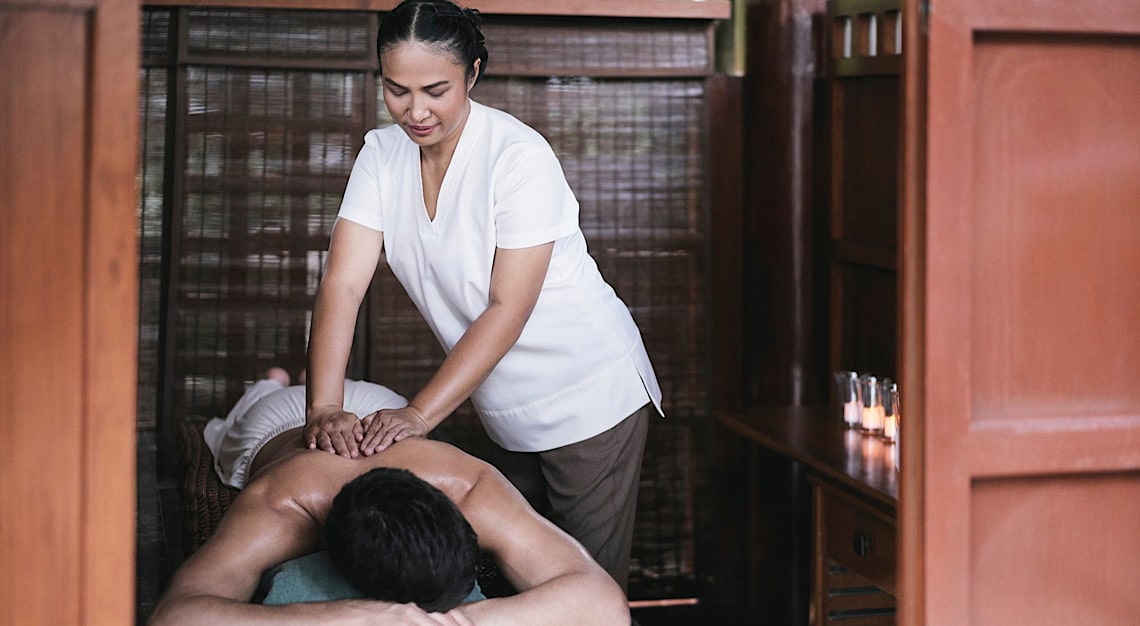 Chiva-Som
Chiva-Som's treatment menu presents a seemingly encyclopedia collection of holistic and alternative therapies. From naturopathic medicine to chakra healing and acupuncture to meditation, it's likely there will be a therapy suitable for whatever's plaguing your mind or body. Every retreat begins with a health evaluation and discussion of your personal preferences before a bespoke journey is tailored for you.
Treatment to try: The 14-day Natural Renewal retreat combines meditation, personal training, acupuncture and stress release therapy to create an experience that benefits both mind and body.
Chiva-Som
73/4 Petchkasem Road
Hua Hin District
Prachuap Khiri Khan Province, 77110
Thailand
Tel: +66 3253 6536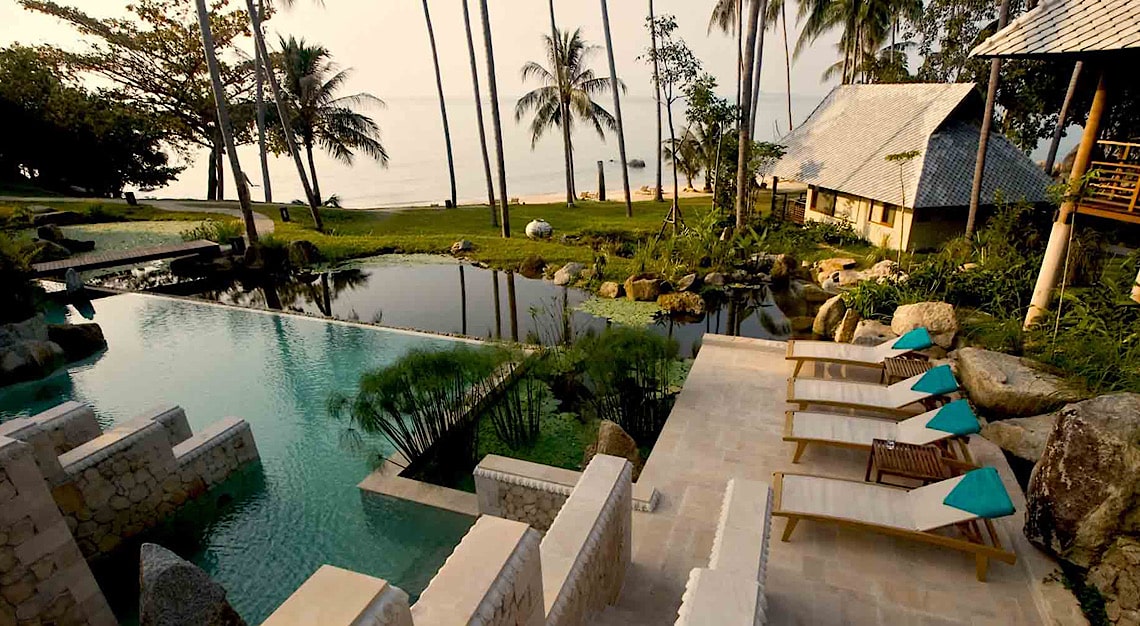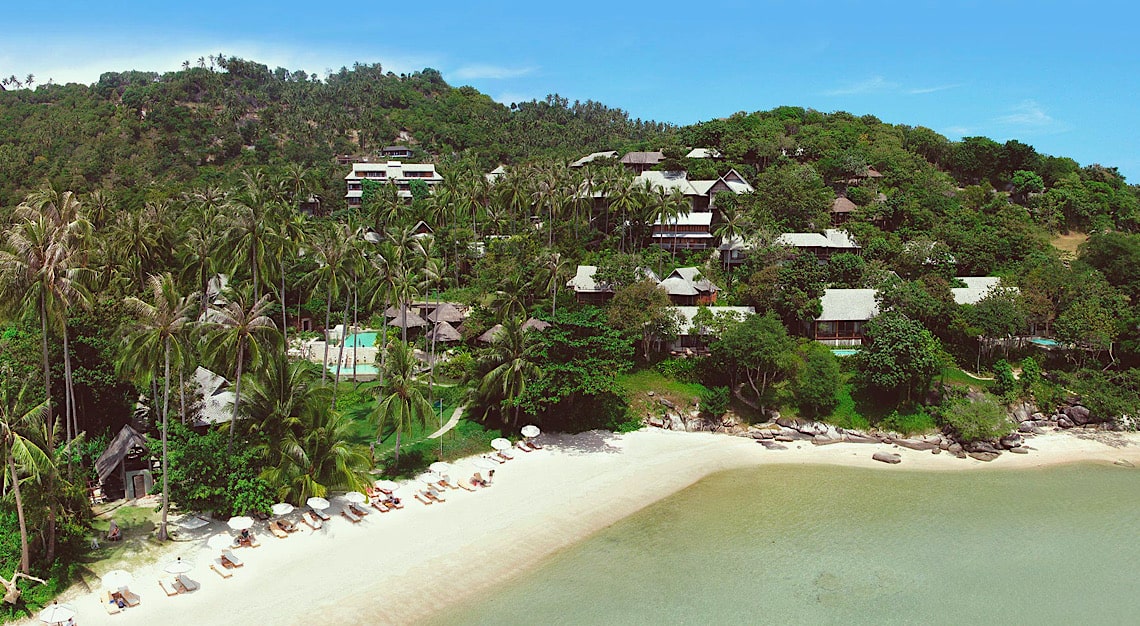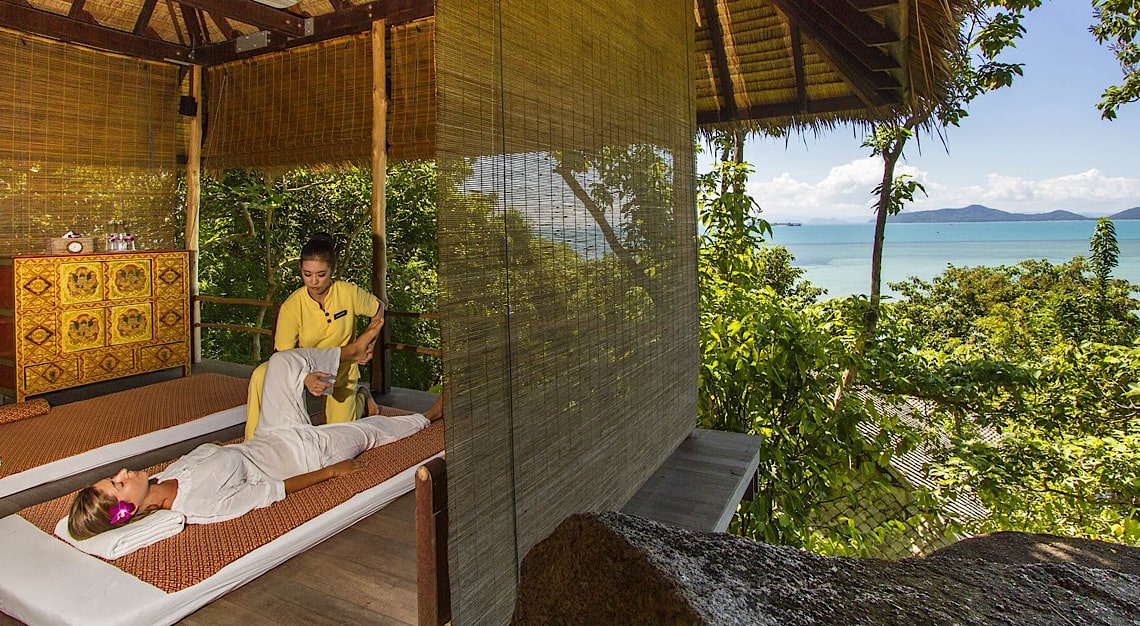 Kamalaya
Built around a cave that was for centuries used by Buddhist monks for meditative retreats, Kamalaya represents the type of spiritual environment the island offers. Its programmes are based on a combination of traditional medicine, naturopathy and homeopathy. In celebration of its 15th anniversary, the resort is offering a 60 per cent discount on stays between 1 December 2020 and 31 March 2021.
Treatment to try: The Wellbeing Sabbatical is a restorative experience for those with at least 21 days to spare. It includes full board and aims to provide a balanced environment for remote working while you are recovering.
Kamalaya Koh Samui
102/9 Moo 3
Laem Set Road
Na-Muang Sub-District, Koh Samui District
Thailand
Tel: +66 7742 9800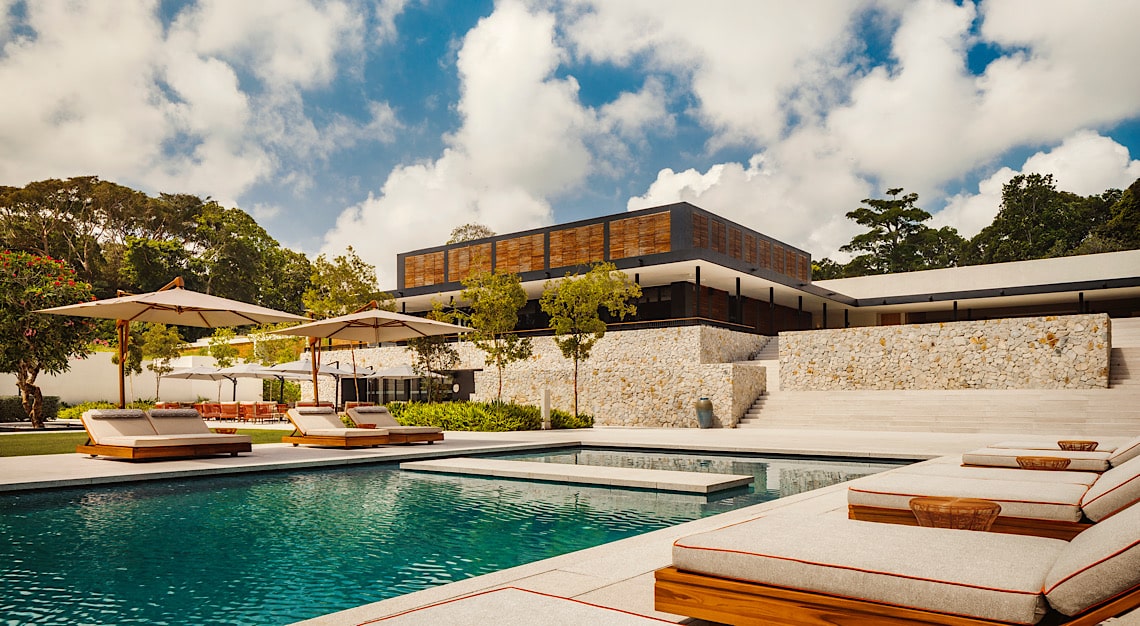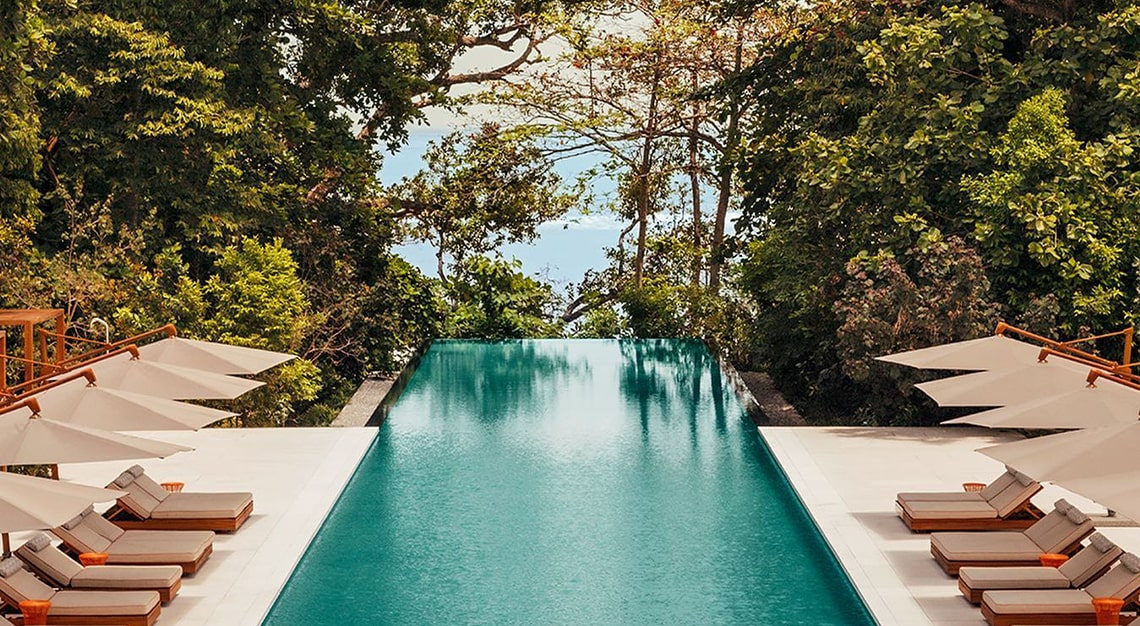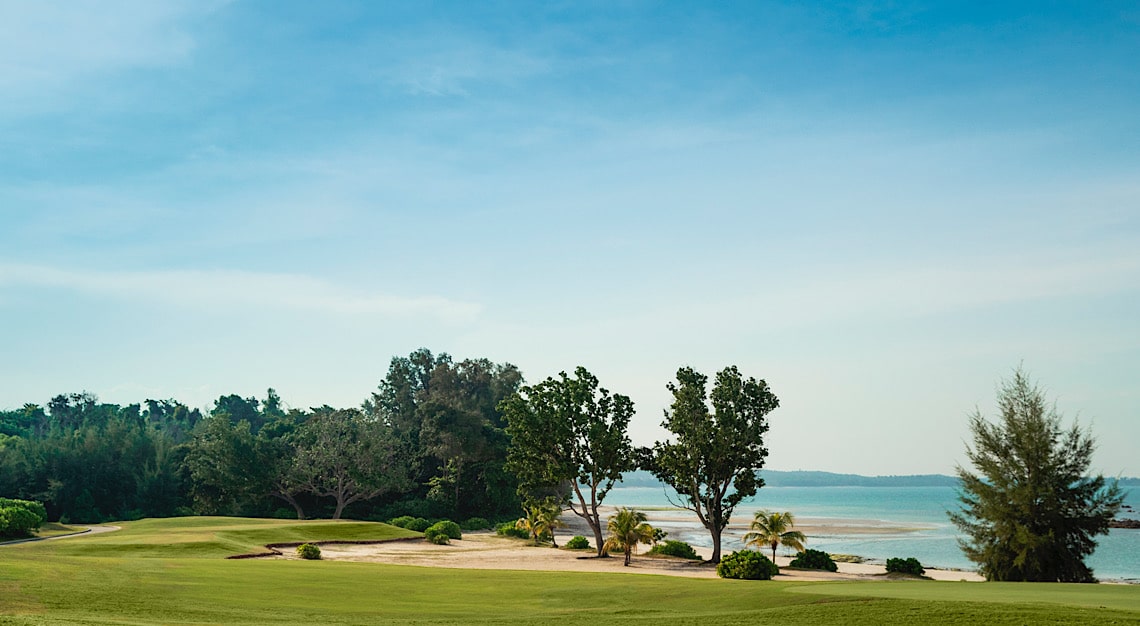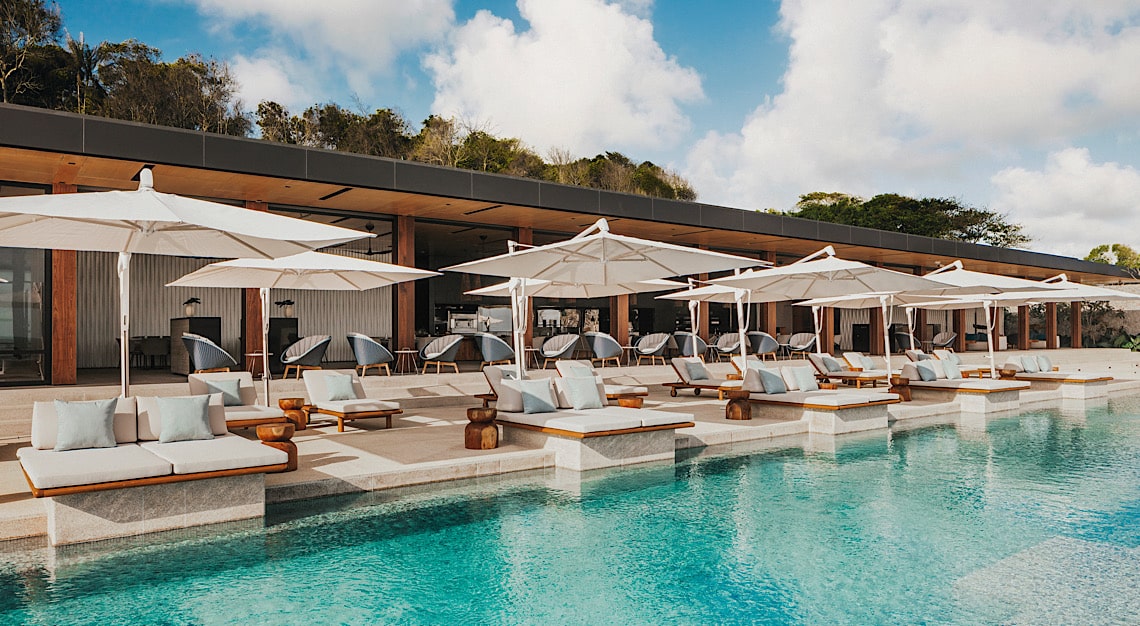 One&Only Desaru Coast
We never expected that Desaru would transform into a luxury enclave. But it has, and one of its most exclusive properties is undoubtedly One&Only Desaru Coast. It's home to Asia's first Chenot Spa, run by the eponymous Swiss wellness firm that bases its treatments on modern science and traditional Chinese medicine (TCM).
Treatment to try: The men get to enjoy a special blend of treatments here, too. The three-day Chenot Golf Programme aids golfers in their recovery (especially those who have completed 18 holes at the nearby Els Club). It includes a postural and movement assessment and daily customised massages.
One&Only Desary Coast
Persiaran Pantai, Desaru Coast
Kota Tinggi, Johor
Malaysia 81930
Tel: +60 7878 3400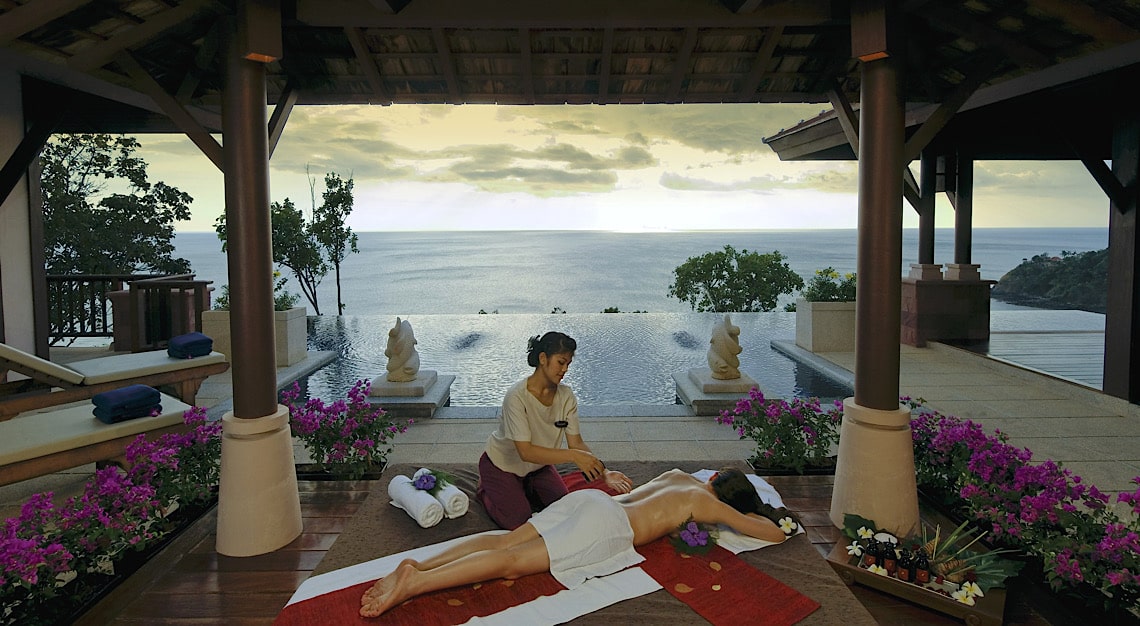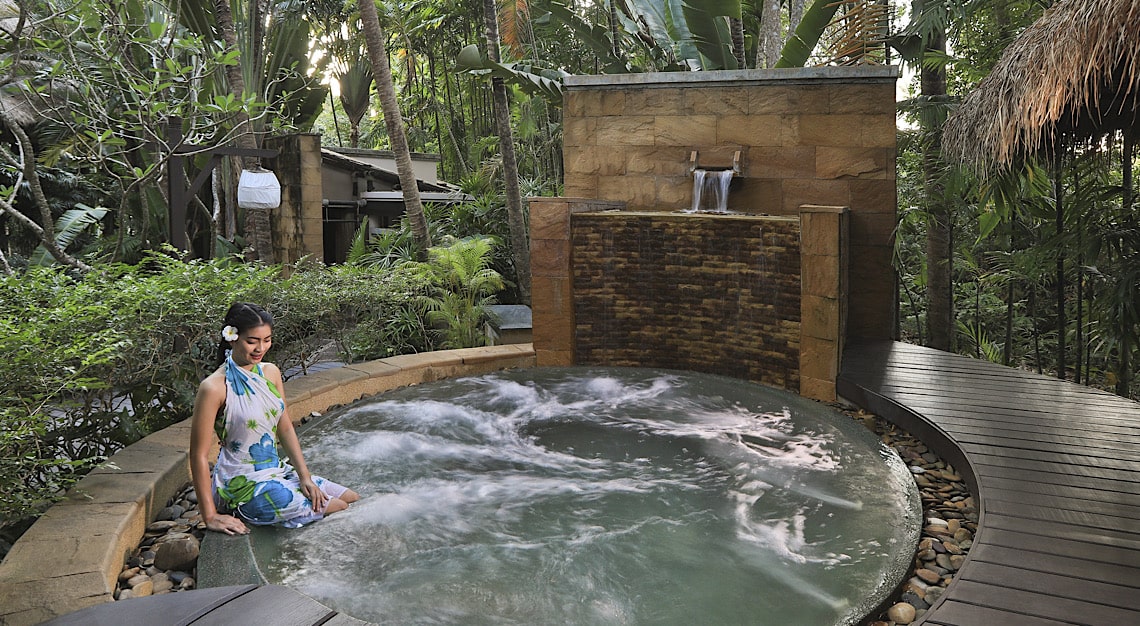 Pimalai
It's hard to come to a consensus on what makes a good spa experience, since it's very much influenced by personal preferences. But Pimalai seems to have cracked the code for it, garnering two World Luxury Spa awards in 2019 and a mention in Condé Nast's Johansens Luxury Spa Collection. We suspect that the resort's well-thought-out architecture has a lot to do with the wins. It sprawls down the slope of a verdant jungled hill to the edge of a white sandy beach. It's a little slice of paradise, engineered to have your stress melt away the moment you step into it.
Treatment to try: Go all out and splurge on The Pimalai Signature package, a four-hour experience complete with a herbal wrap, the Pimalai Signature Massage, and your choice of a facial.
Pimalai Resort and Spa
99 Moo 5
Ba Kan Tiang Beach
Koh Lanta District, Krabi Province 81150
Thailand
Tel: +66 2320 5500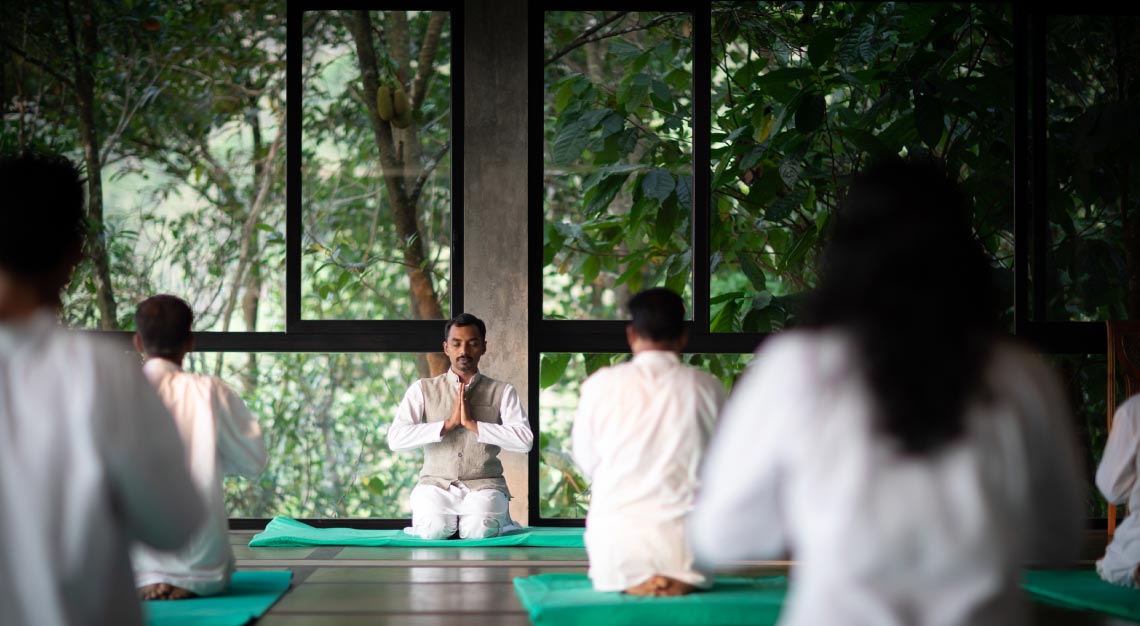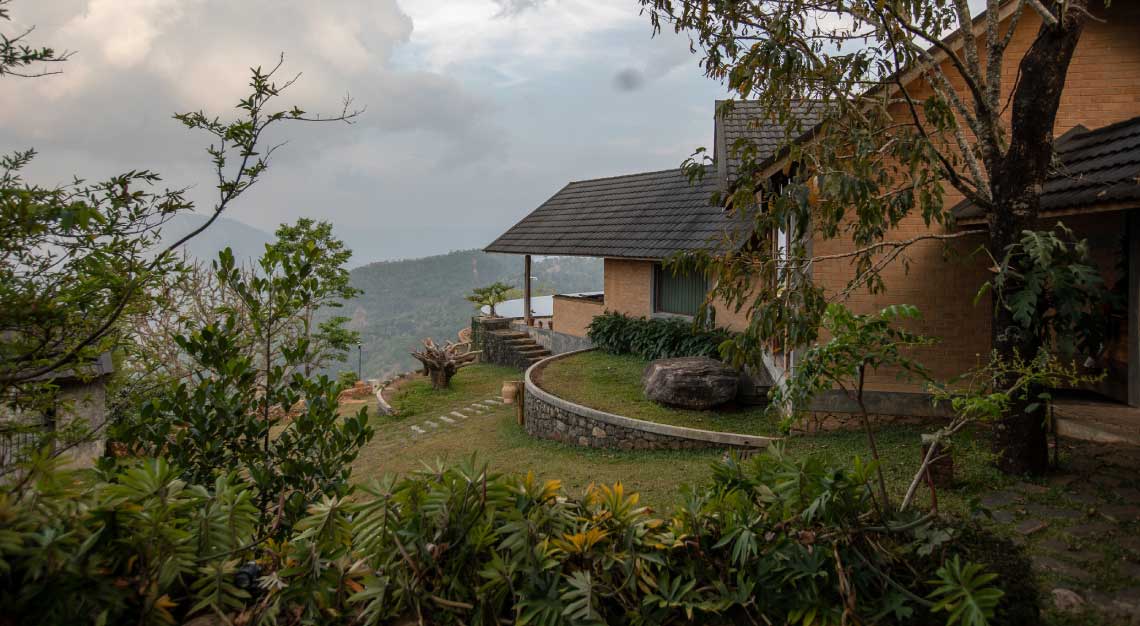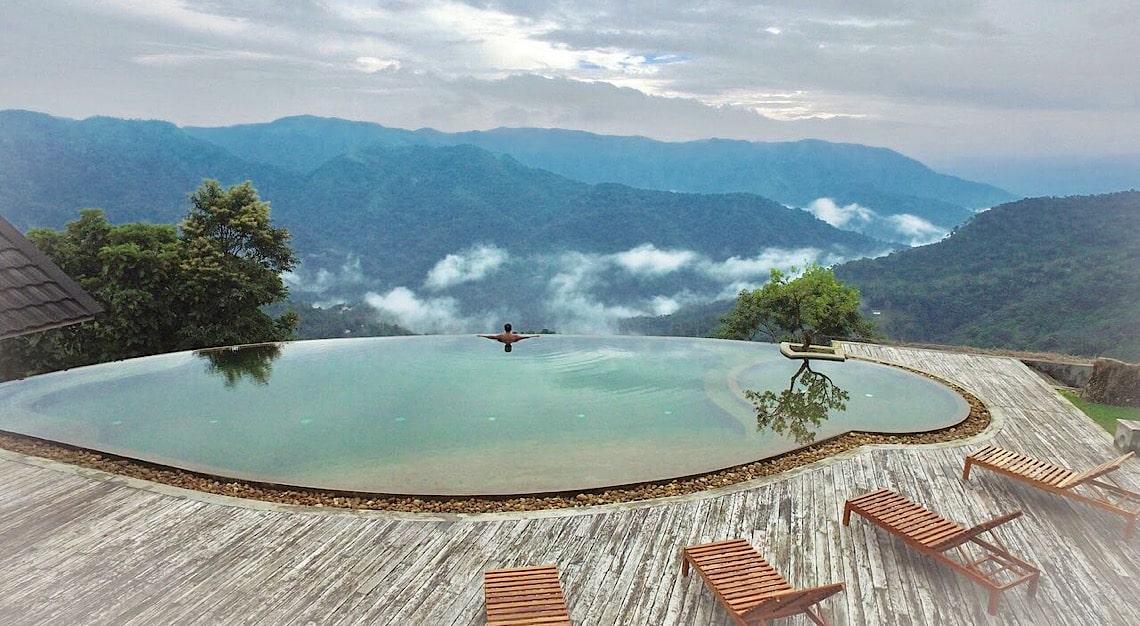 Prakriti Shakti
Prakriti Shakti subscribes to naturopathy principles, or the belief that nature can enhance the body's self-healing process. No surprise then, that the resort's setting is in the remote Panchalimedu Hills in Kerala, 2,500m above sea level. The aim is to help you harness the innate healing force within your body and achieve lifelong transformations to your health and lifestyle that will continue long after you leave the resort. Unapologetic carnivores should be warned that the resort serves only raw vegan cuisine and guests are expected to practice intermittent fasting.
Treatment to try: For already-healthy individuals who require just a little boost, the Naturopathy Detox – Stage I is a good option. This seven to 13-day programme focuses on preventive cure. Naturopathic healing and yoga practice are combined with a diet therapy that comprises fasting, juicing and raw food to have you restored from within.
Prakriti Shakti
Panchalimedu
Idukki District
Kerala, 685532
India
Tel: +91 90726 10130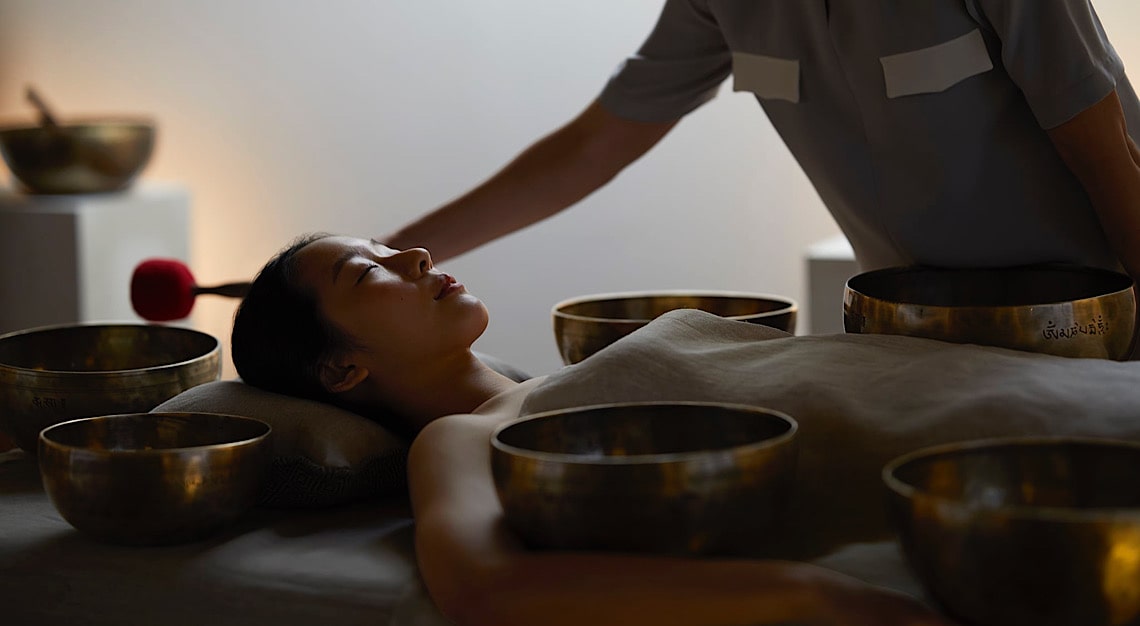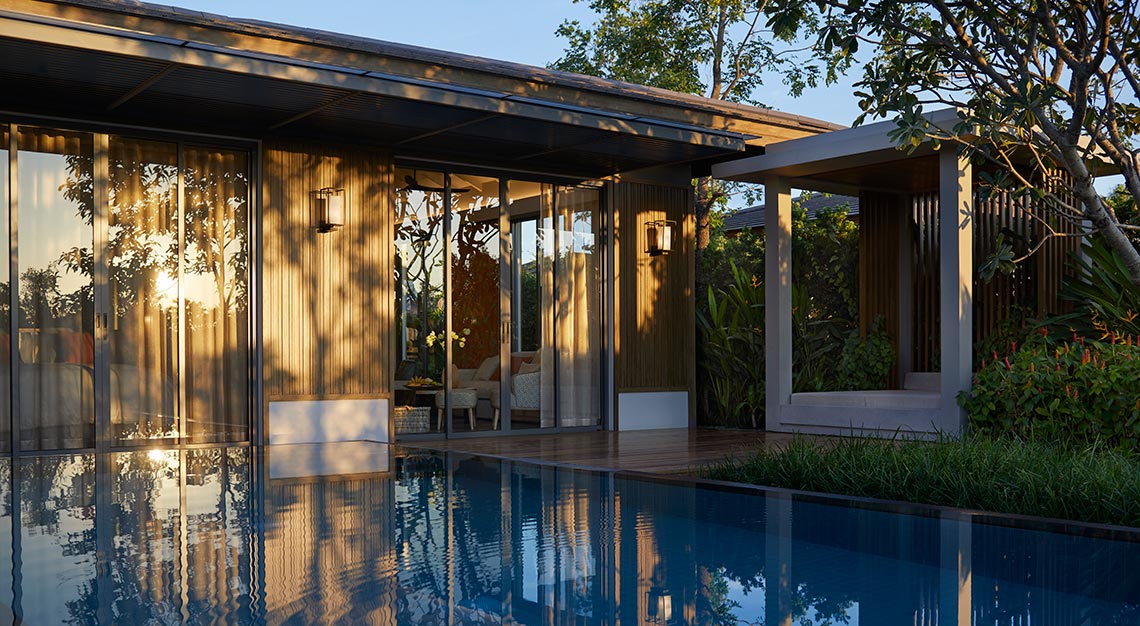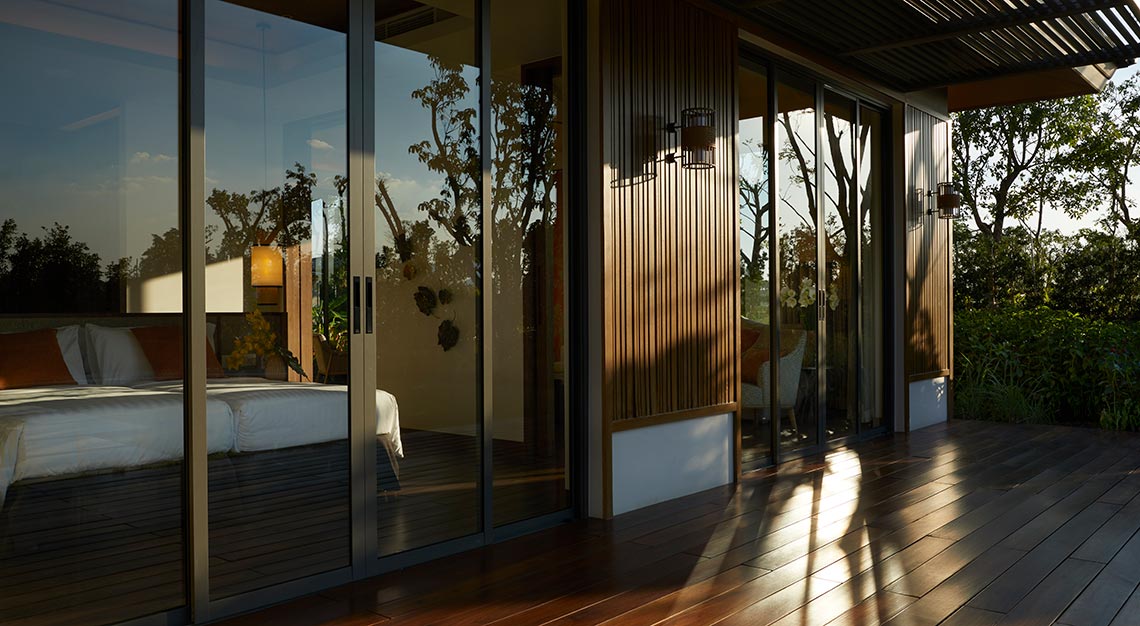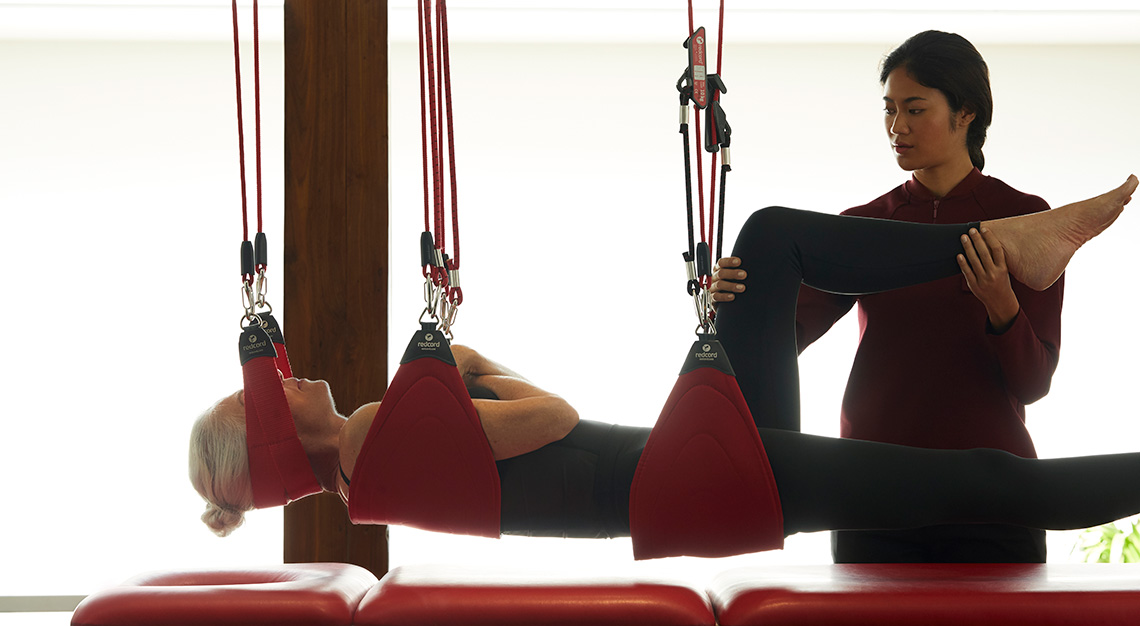 Rakxa
Visiting the doctor is probably not anyone's idea of a perfect holiday, but at Rakxa, it's all part of the package. This resort boasts two medical-grade facilities, namely, Vitalife Scientific Wellness Clinic and Medical Gym. The former is a subsidiary of the renowned Bumrungrad International Hospital in Bangkok, and the latter, a well-equipped space manned by trained physiotherapists. You could enjoy treatments without first going through a medical examination, but we think the full monty provides a more comprehensive and effective experience.
Treatment to try: The three-night Immunity Booster package certainly sounds like a good idea in these times. An examination of your lifestyle is followed by suggestions of strategies tailored for your particular stress factors. It also includes treatments that improve gut health and reduce exhaustion.
Rakxa
28/8 Moo 9
Bangnamphung Sub-District, Phra Pradaeng District
Samutprakarn Province, 10130
Thailand
Tel: +66 2055 3100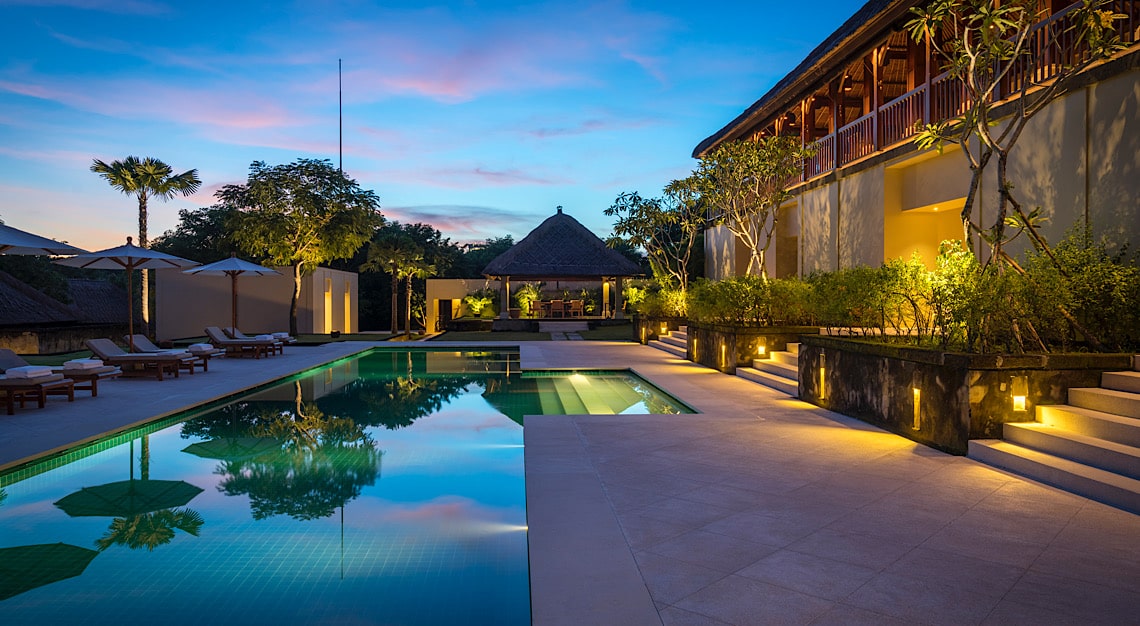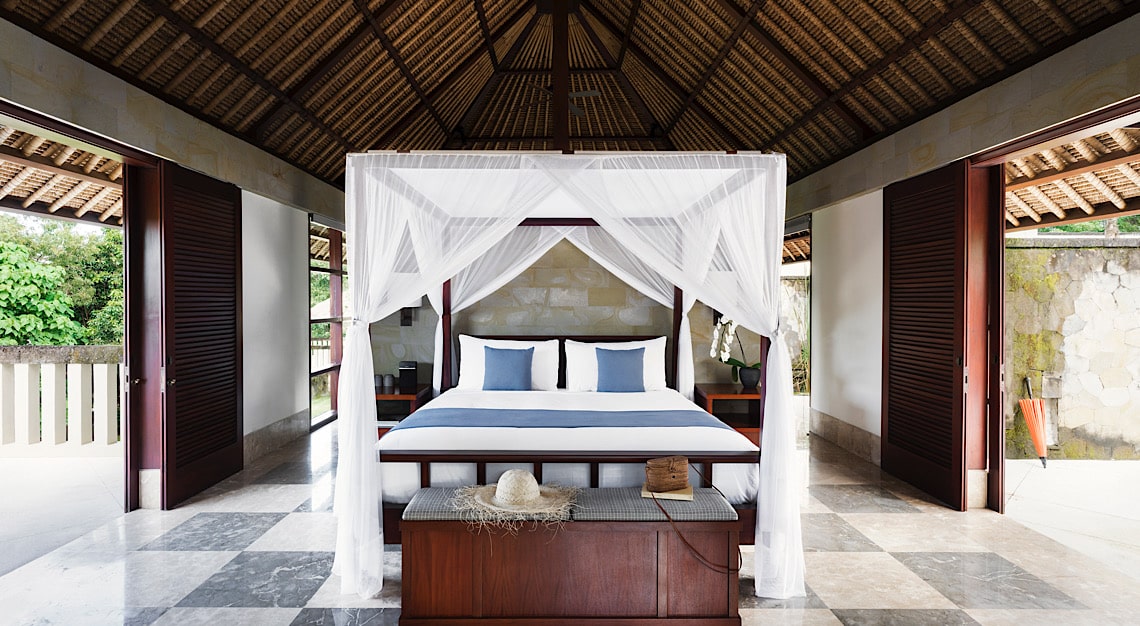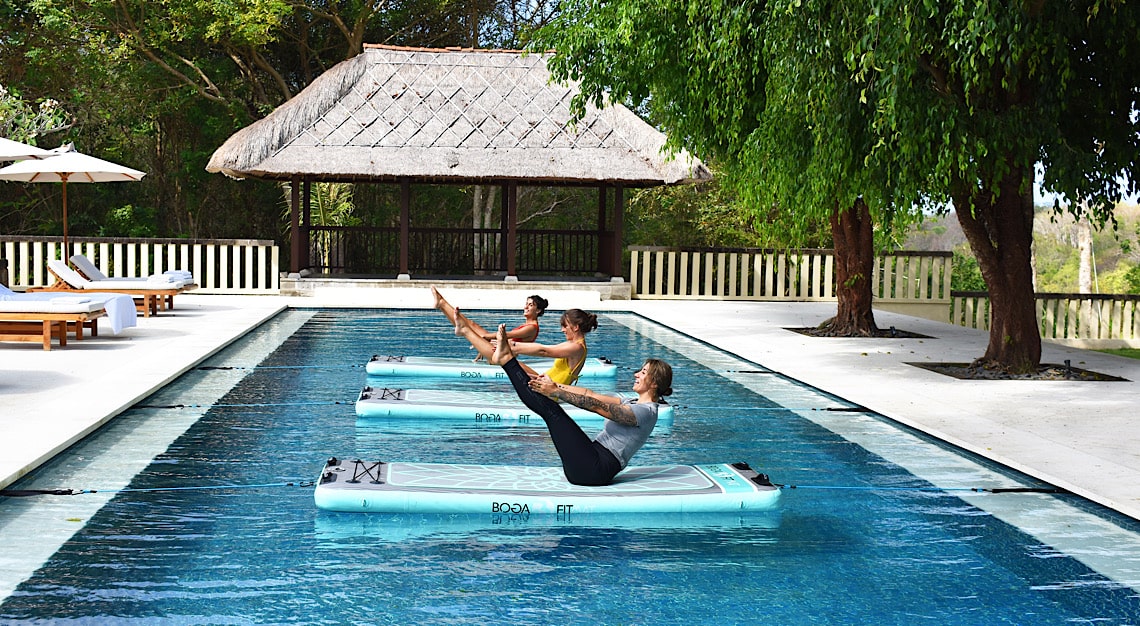 Revīvō Wellness Resort Nusa Dua Bali
Nestled in a dense tropical teak forest by the Indian ocean, the Revīvō property in Bali is the perfect setting for those looking to disconnect. The Revīvō journey comprises four main tenets: Remissiō, represented by the spa; Nūtriō, represented by the resort's three restaurants; Moveō, represented by the gym; and Nocturnō, expressed through its comprehensive sleep-related services, including a sleep butler.
Treatment to try: The three-day Sleep Well Retreat. Its selection of soothing spa treatments such as Japanese Reiki healing, low-impact Moveō classes such as tai chi, and customised menu comprising melatonin-inducing foods ought to put you into a deep slumber.
Revīvō Wellness Resorts
JI Desa Sawangan
Bali
Indonesia
Tel: +62 361 477 3888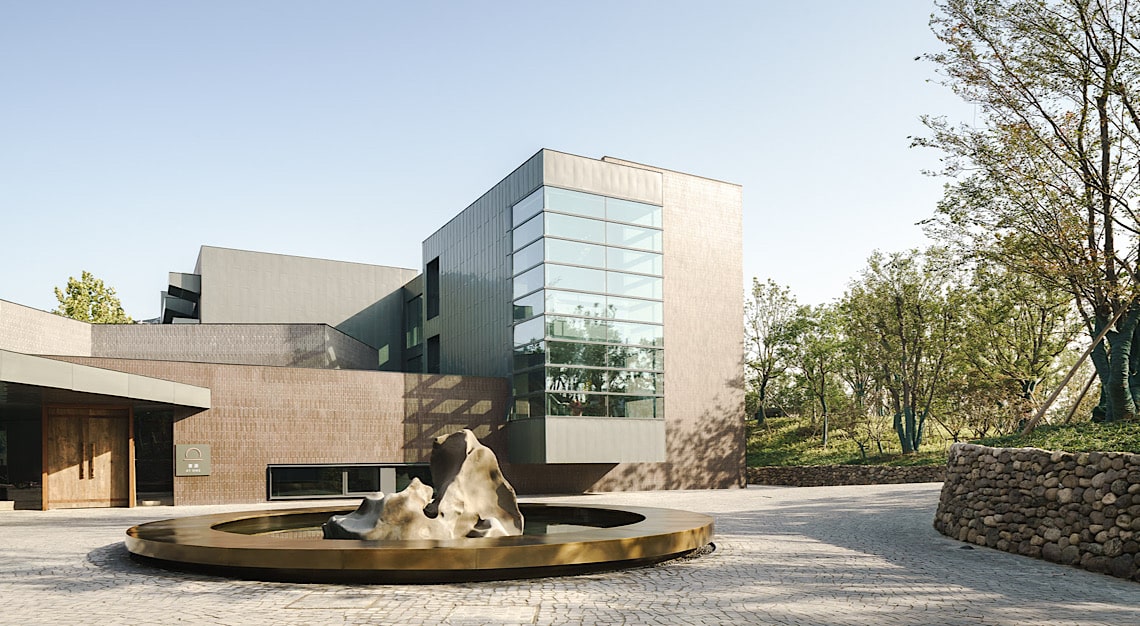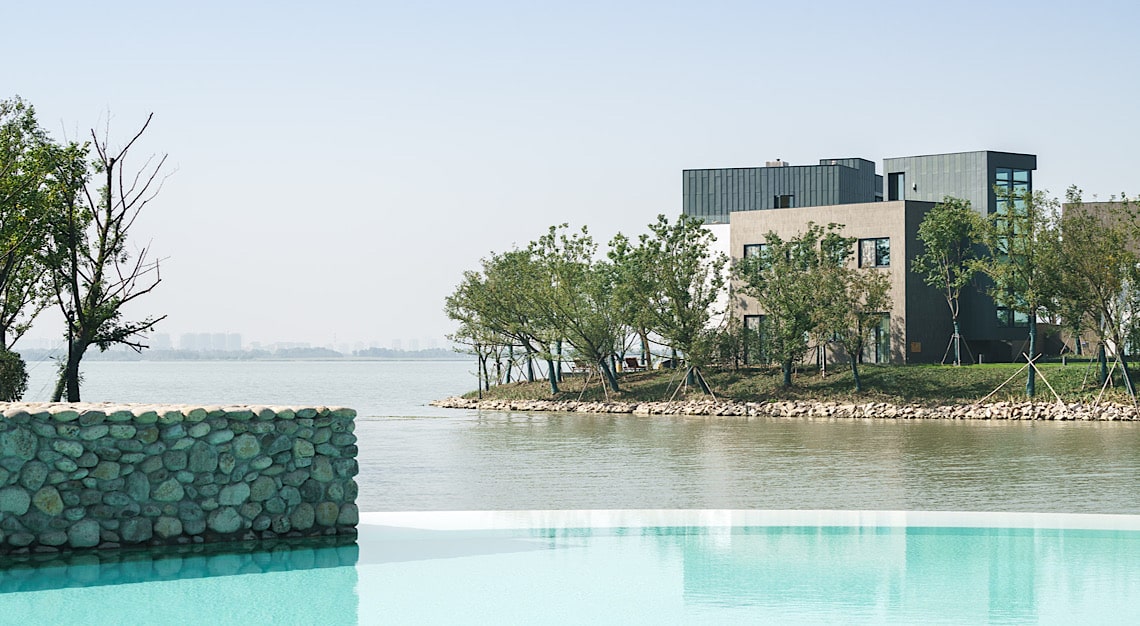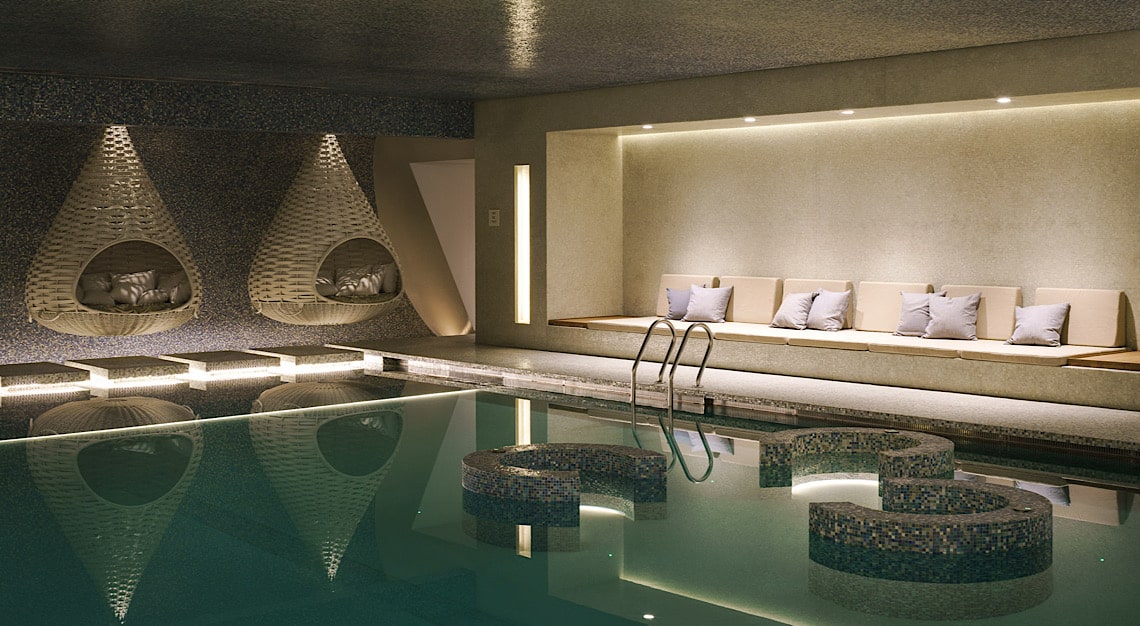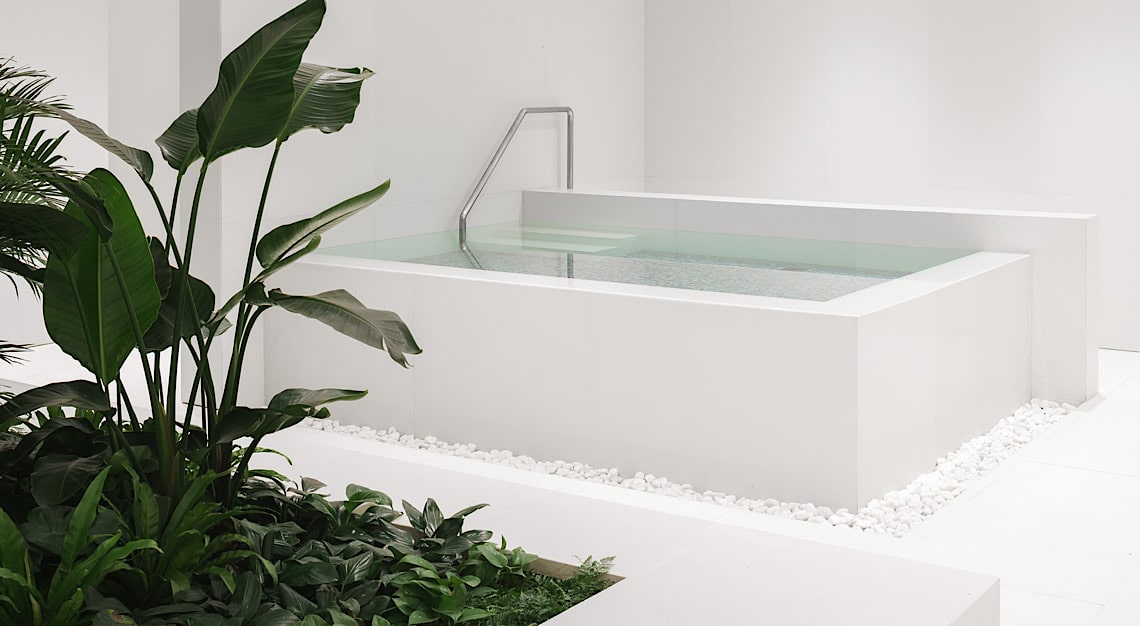 Sangha Retreat
Located in Suzhou on the bank of Yangcheng Lake, Sangha Retreat is the brainchild of Thailand-born businessman Frederick Tsao, who was motivated by a keen personal interest in holistic health and wellness. Like Rakxa, it is built with facilities for medical consultations, and unlike Rakxa, these are not optional. The healing approach taken here is less kick-back-and-relax, and more targeted and purposeful. Expect medical guidance in every aspect of your journey, from daily activities down to meals that are tailored to your health profile and goals.
Treatment to try: The six-night Re-energise and Reconnect programme helps participants deal with high stress levels. Learn how to be mindful, achieve a work-life balance and maintain healthy relationships through vibration meditation, life coaching sessions and energy healing.
Sangha Retreat
199 Yang Cheng Ring Road
Suzhou
China
Tel: +86 (512) 6788 1666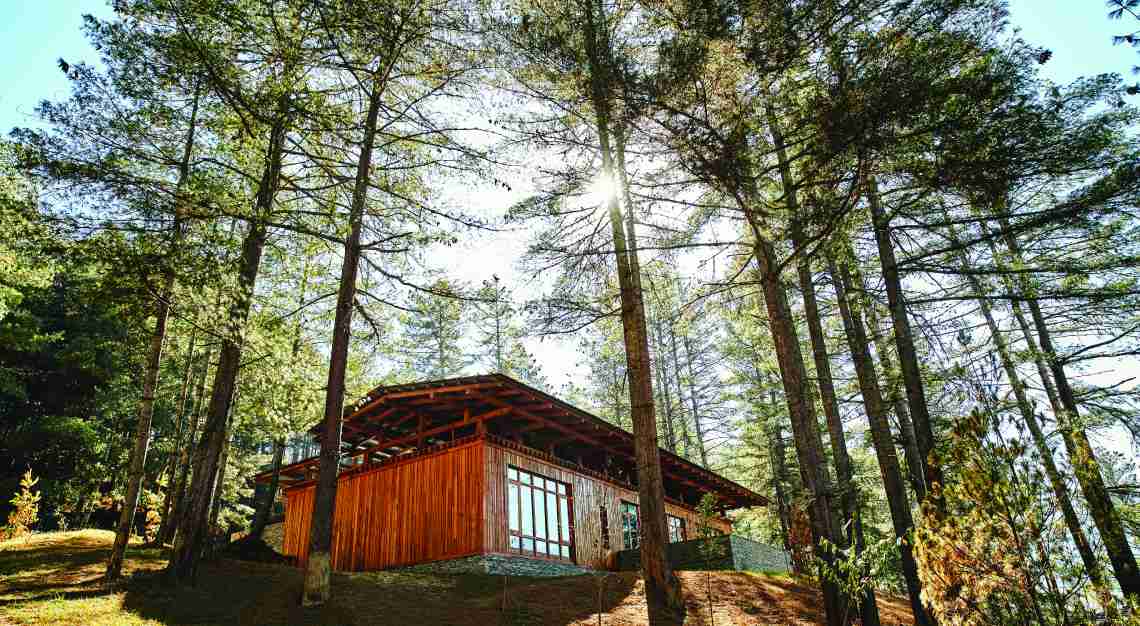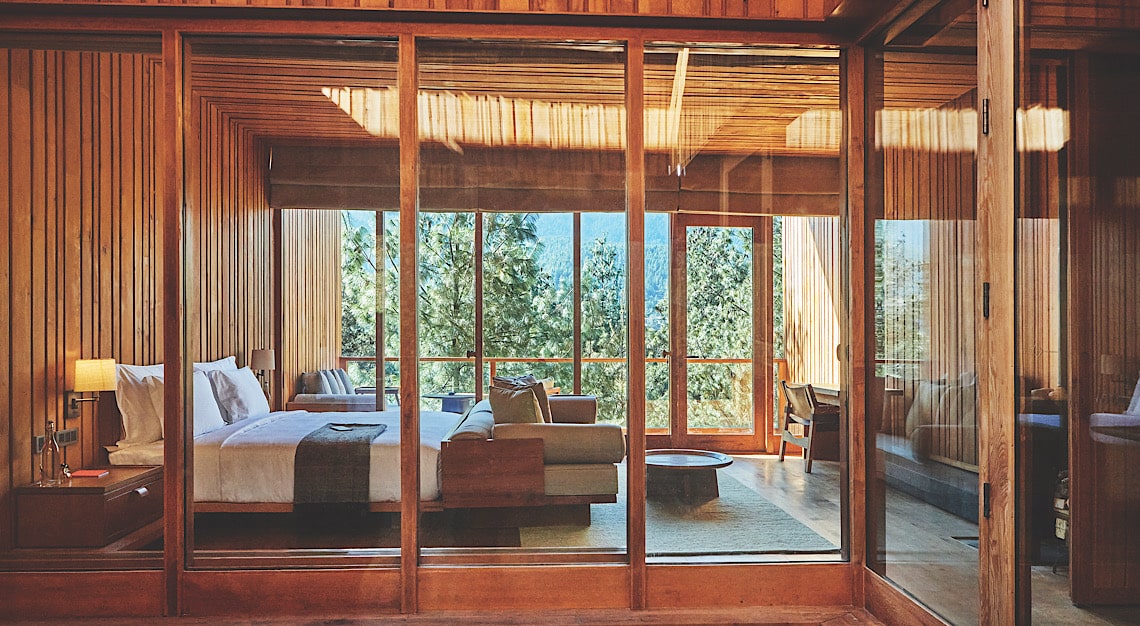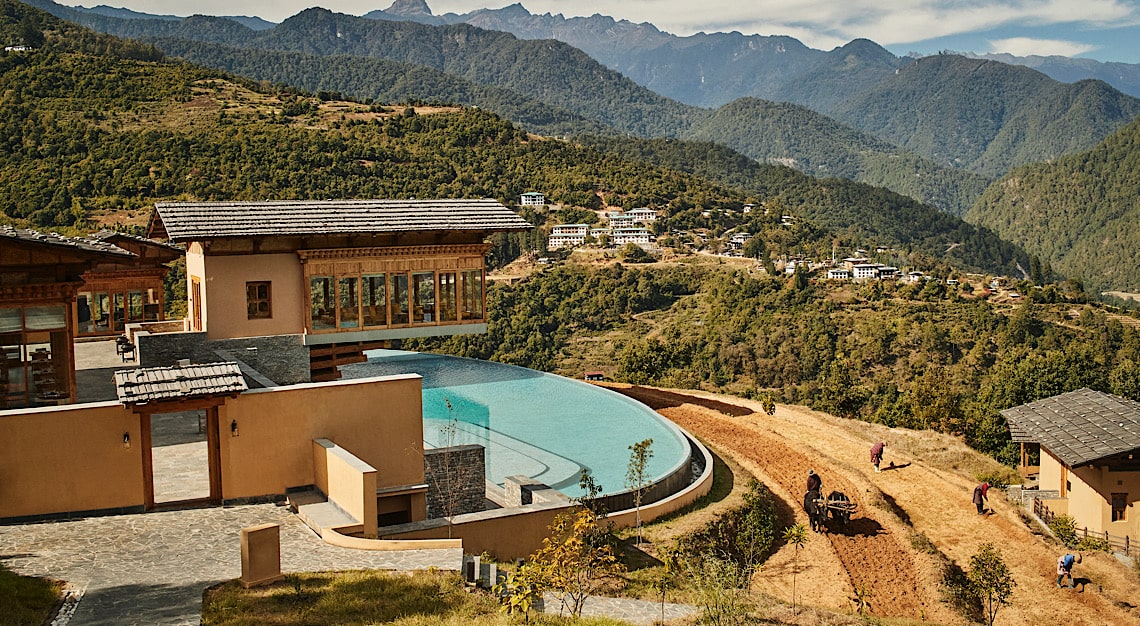 Six Senses Bhutan
Six Senses Bhutan isn't just one property; it comprises five lodges scattered across the kingdom, each offering a unique setting that highlights the best of the region. The most stunning of these lodges is probably the one in Paro Valley, sitting at an elevation of 2,250 metres next to the stone ruins of a dzong, a type of ancient Bhutanese fortress. If there were an ideal setting for self-reflection and renewal, this would be it.
Treatment to try: Given the tranquil setting, it would be remiss not to work in some yoga and meditation. The Discover Retreat aims to help novices pick up the practice through daily yoga sessions, and it also includes spa treatments and a wellness screening. The five-night programme will suffice, as the 10-night version simply comprises multiple repetitions of everything.
Six Senses Bhutan
Chunimeding Babesa
Chan Gewog
Thimpu
Bhutan
Tel: +975 2350 773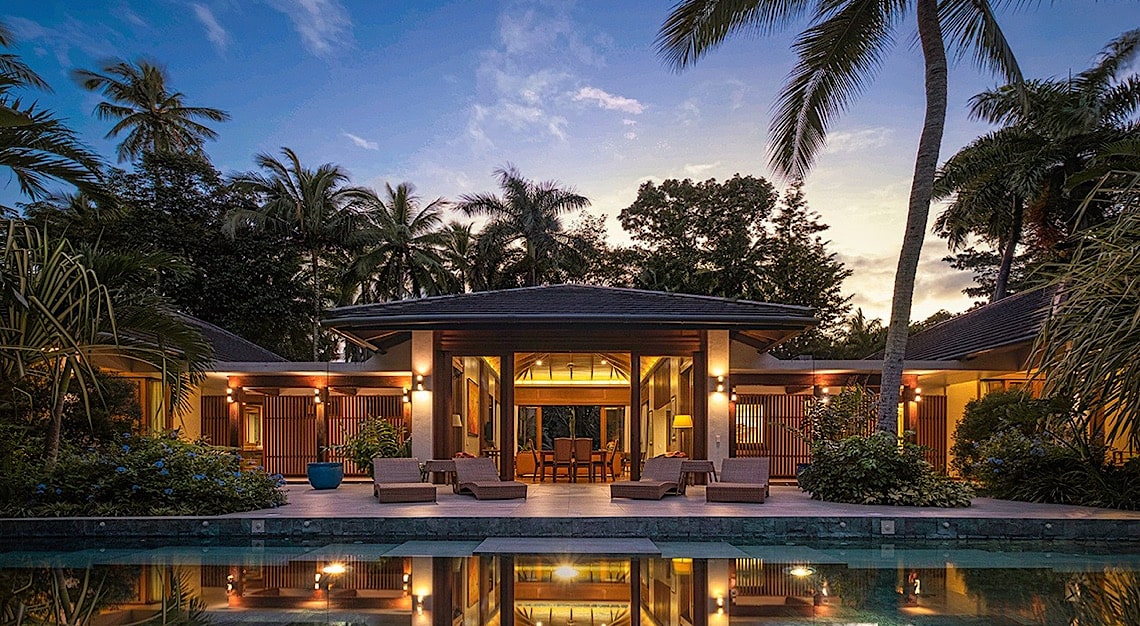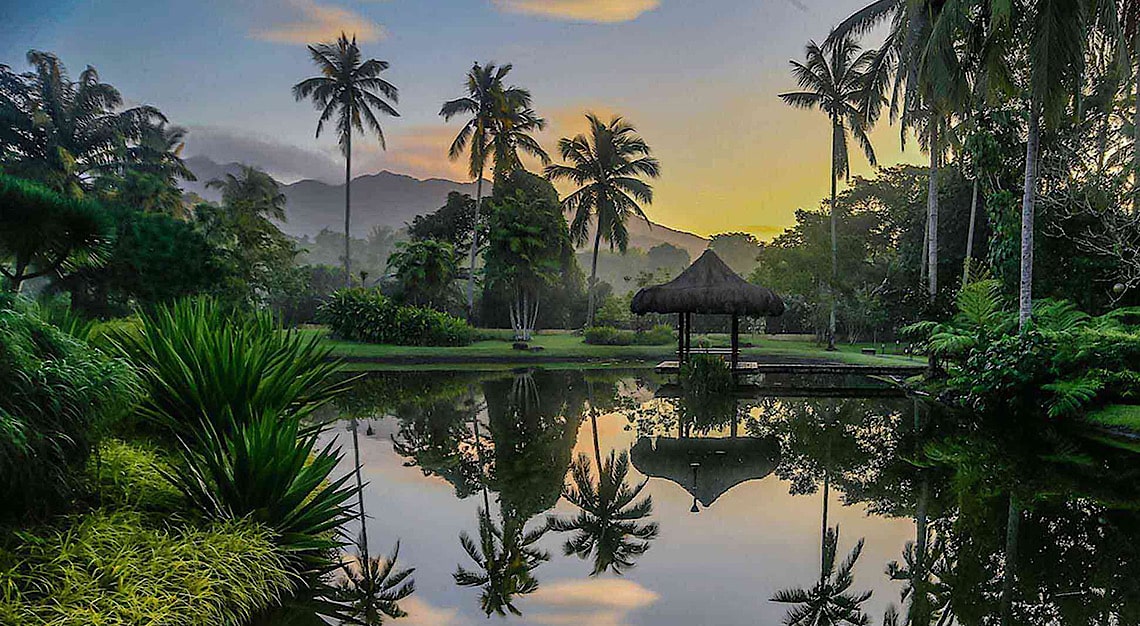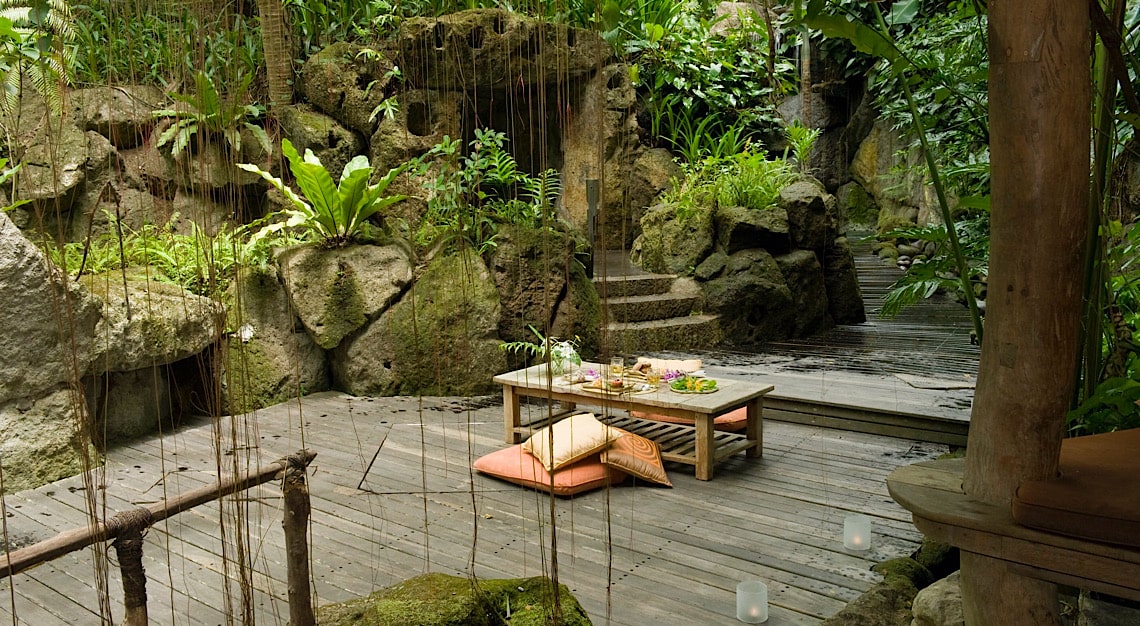 The Farm at San Benito
The Farm at San Benito was named for the organic farm on its grounds, which supplies ingredients to Alive!, its award-winning vegan restaurant. Touting itself as a medical wellness resort that provides life-transforming holidays, This property on the outskirts of Lipa City, Philippines, takes a science-based approach to healing, and has a team of practicing doctors on its staff. As a result, most programmes begin with a string of comprehensive consultations, covering everything from medical issues to mental health, nutrition and fitness.
Treatment to try: The best way to experience the resort's organic farm is via the Raw Food & Yoga Retreat. It comprises twice-daily food preparation classes, workshops on the raw food lifestyle, and up to two hours of yoga daily.
The Farm at San Benito
119 Barangay Tipakan
4217 Lipa City
Batangas
Philippines
Tel: +63 918 884 8080