Basque in pintxos and txuleta at the newly reformed Alkaff Mansion on Telok Blangah Road
The last time we tried Basque cuisine, it left us slightly underwhelmed. But it did give us a taste of the culinary traditions of this Spanish region, and left us wanting for more.
And so we seized the opportunity to do experience it once again at the reformed Alkaff Mansion, a multi-concept destination that now houses two additional Basque establishments – Txa Pintxo Bar and Una – and an all-day dining cafe, Wildseed Café.
The mansion was previously home to an Italian restaurant, before the 1-Group took over the iconic heritage building in 2016, and turned it into a charming Spanish-themed sanctuary.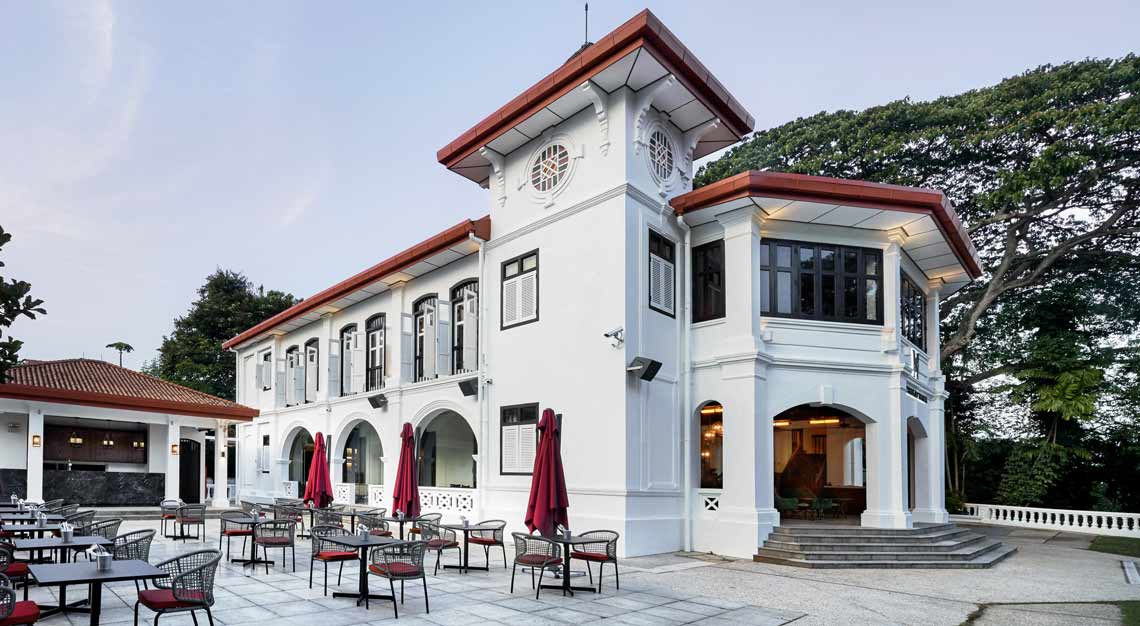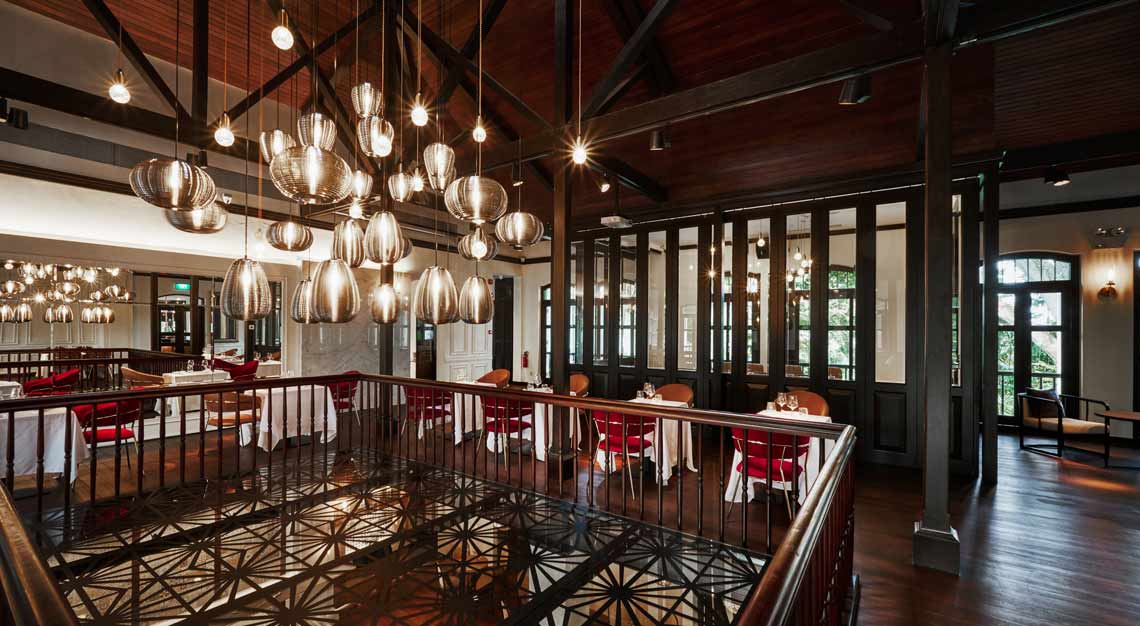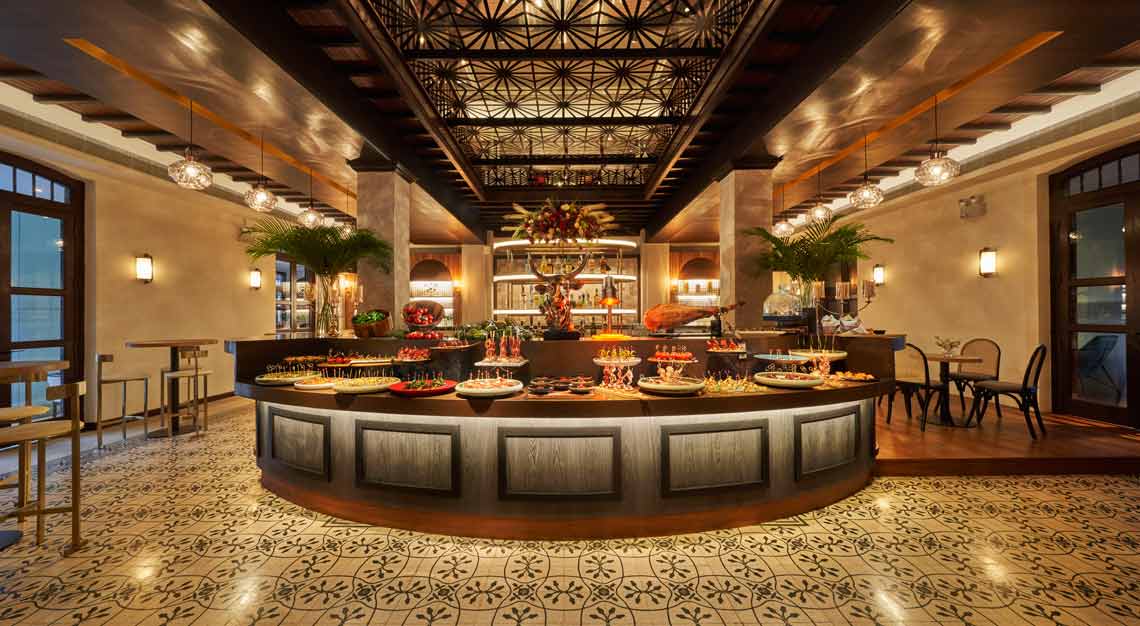 Unlike tapas, pintxos aren't for sharing
Your journey here kicks off in true Basque fashion at TXA (pronounced "cha"). Located at the ground level of Alkaff Mansion, TXA emulates the pintxo bar experience of breezy San Sebastian. Pinxtos, which comes from the Spanish verb, 'pinchar', means 'to pierce', and such snacks are traditionally pierced with a toothpick; a smart way for the waiter to keep track of what the customer has eaten. Also, unlike tapas, each serving of pintxo is meant for just one, which is fantastic news for those who hate sharing food.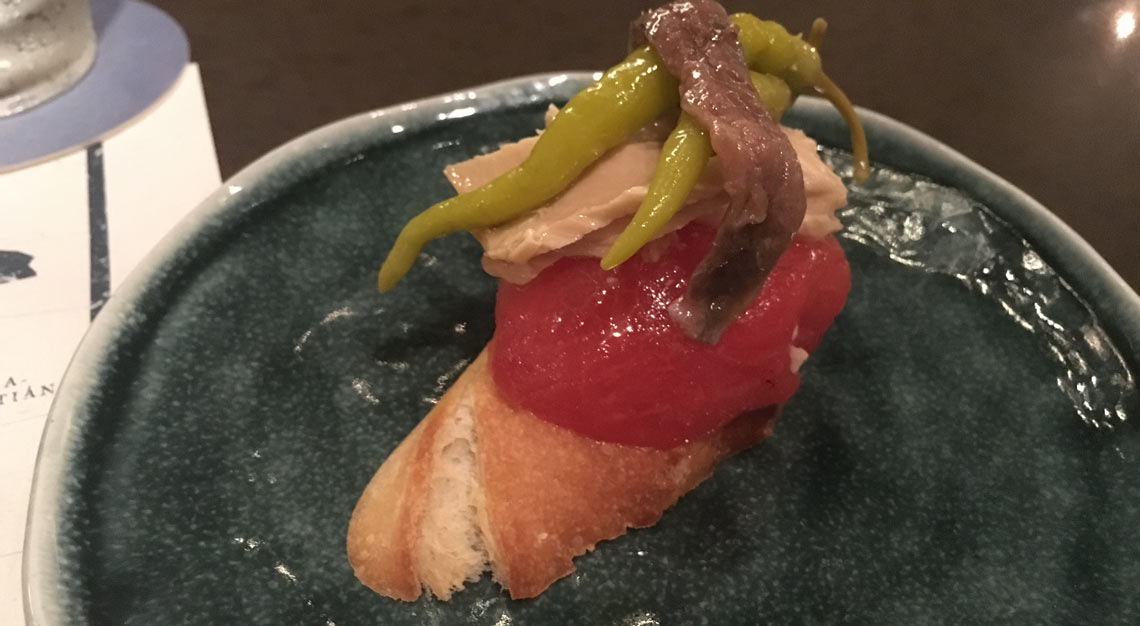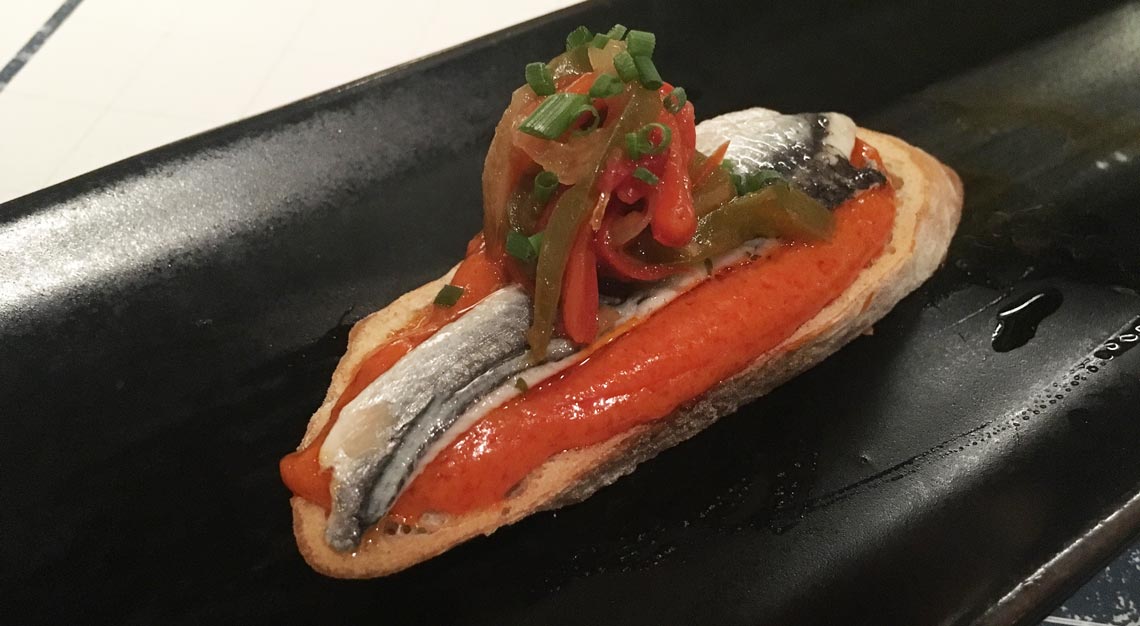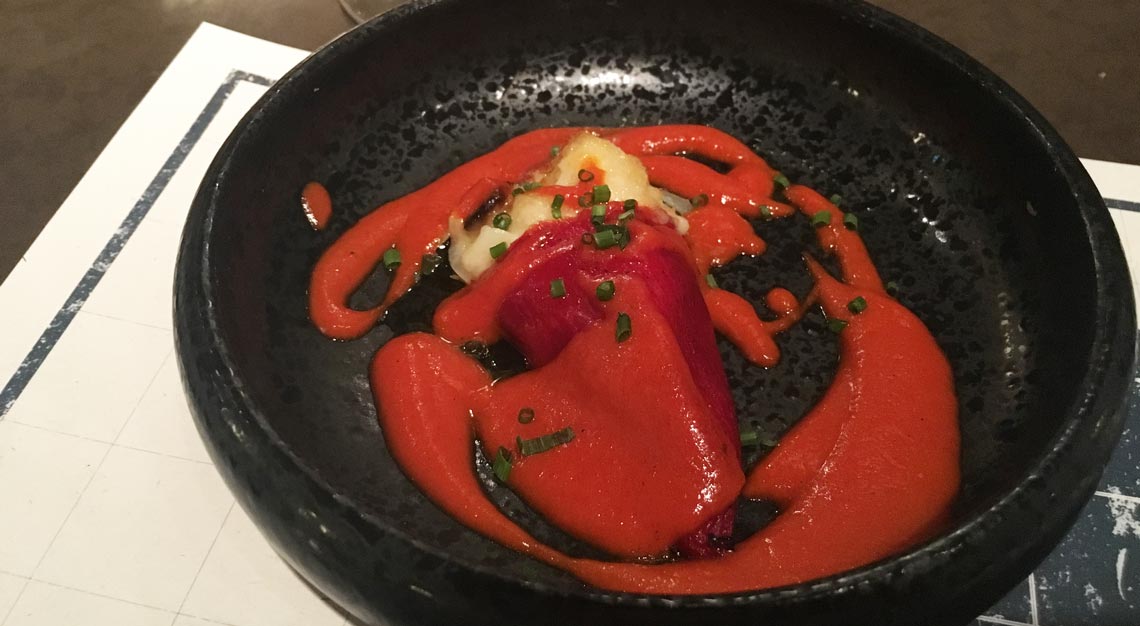 There's a lot of pepper, but it's not as spicy as you'd think
For the uninitiated, Spanish peppers are a mainstay in Basque cuisine, be it piperrada, piquillo or nora peppers. And as much as they are responsible for producing the fiery-looking sauces served with the pintxos here, don't be deceived by their appearance. They are, in fact, not spicy at all.
Take the Piquillos Rellenos de Brandada by TXA for instance. These piquillo peppers are served with Atlantic cod fish that has been cooked with garlic, onion, cream and olive oil. The result is a smorgasbord of flavours – the fish is juicy and sweet, beautifully complemented by the slightly tart piquillo emulsion.
The pairing of sour pepper and savoury anchovies in the next dish, the Boquerones con Piperrada, however, is a different story. A slice of toast comes topped with piquillo cream, boqueron (anchovies), sauteed onions, green and red bell peppers and sun-dried black olives. While on paper, this should be a winning combo, the execution falls flat as the pairing simply does not harmonise together. The toast does nothing to enhance the dish, and instead kills the bold flavours.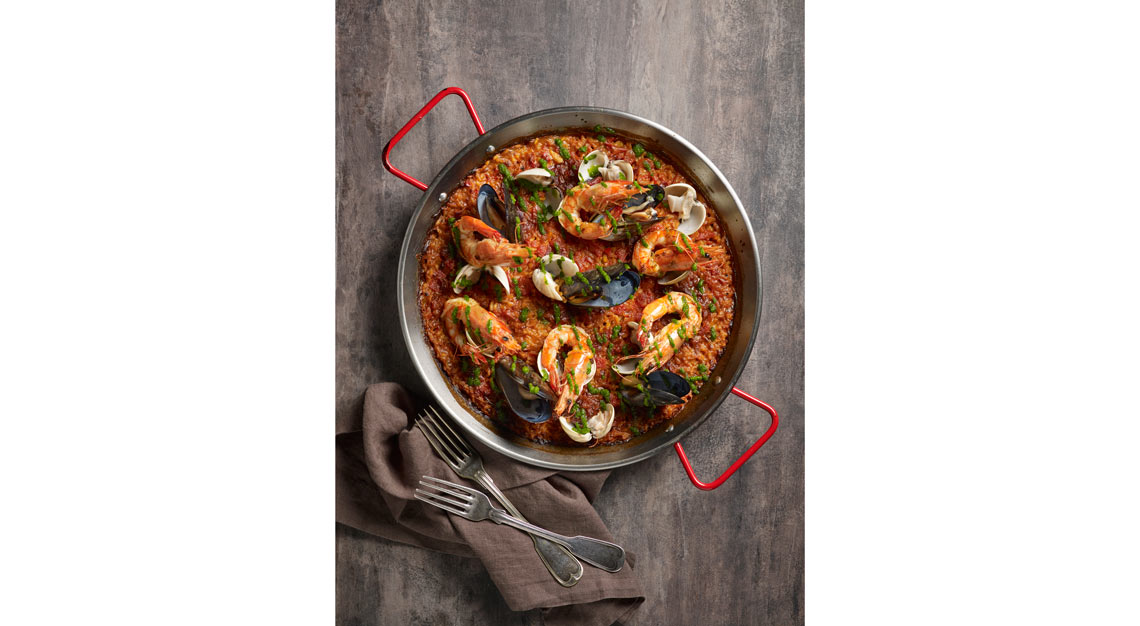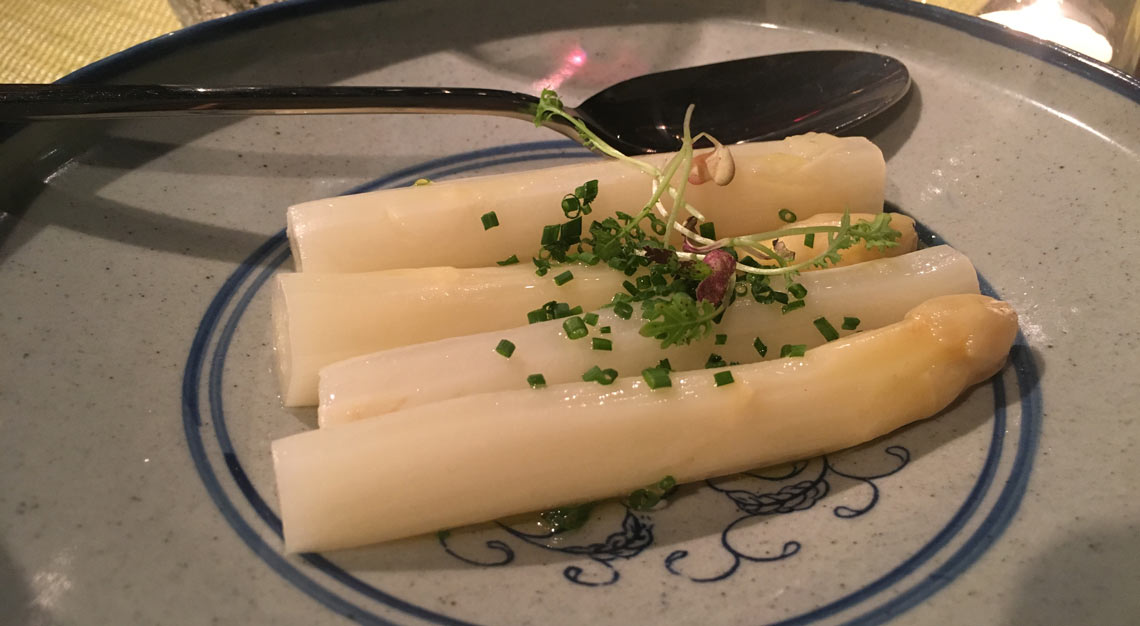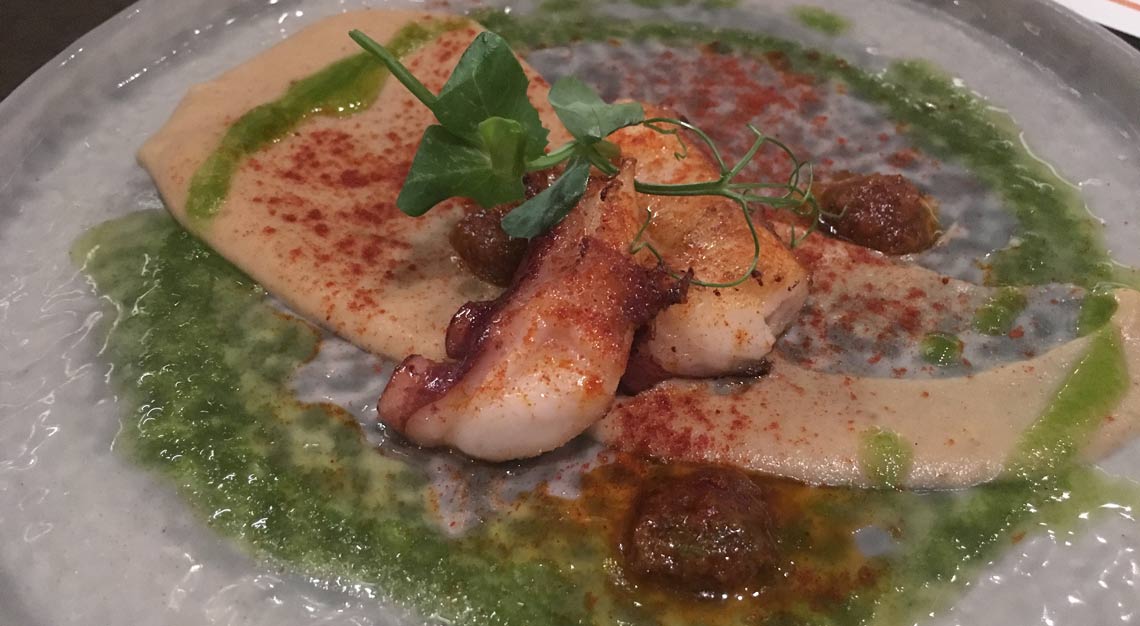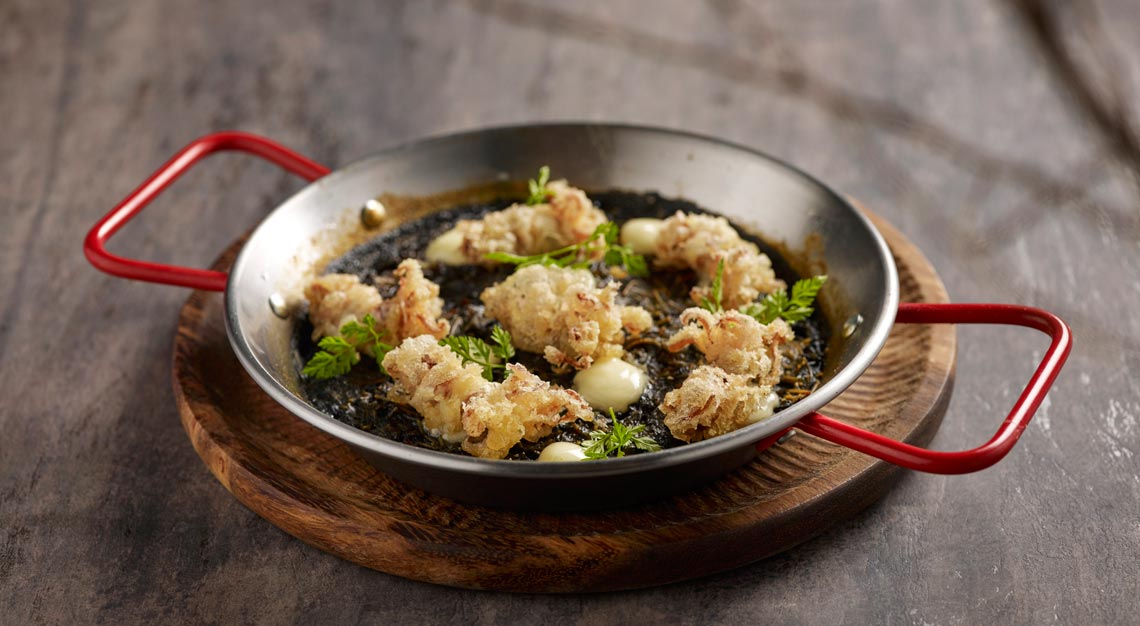 Save the rest of your appetite for Una
The pintxos are just a glimpse of what's to come at Una, the restaurant we then head to for our mains (FYI: we were invited to try both restaurants for this preview, but diners can typically pick one or the other). It is helmed by head chef Tom Kung, who's led the kitchen team for four years and counting, and Sujatha Asokan, who earned the World Gourmet Summit's Rising Young Chef of The Year 2019 award.
Where TXA embodies casual dining with its swirling mosaic tiles and pendant lights, Una is the sophisticated older brother: the theme here is minimal, mellow and classy, with dark wood interiors adding to the solemn mood.
I start the journey at Una with the Fideua de Calamares, where crispy calamari is served atop squid ink Spanish noodles. These 'noodles' take the form of the traditional fideos pasta, cooked in squid ink taken from local baby squids and sofrito sauce (onions, bell peppers and tomatoes) in a cast iron paella skillet. The dish fails to impress, as it's bland and the pasta is overcooked, while the calamari could have done with just another minute of deep-frying.
What hits the spot, though, is the Txuleta served with piquillo sauce, chef Kung's rendition of a Basque steak. Here, Wagyu prime rib is grilled medium rare to my liking, and perfectly seasoned with a quick pinch of salt. Only Wagyu aged five to eight years is used here at UNA, emphasising the focus on quality produce here.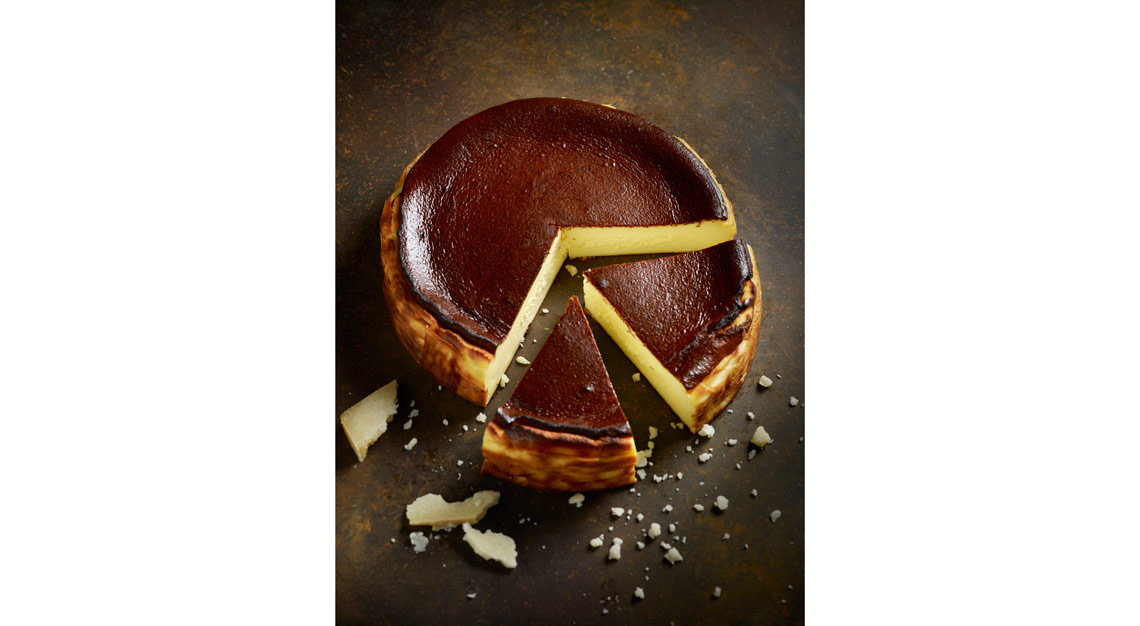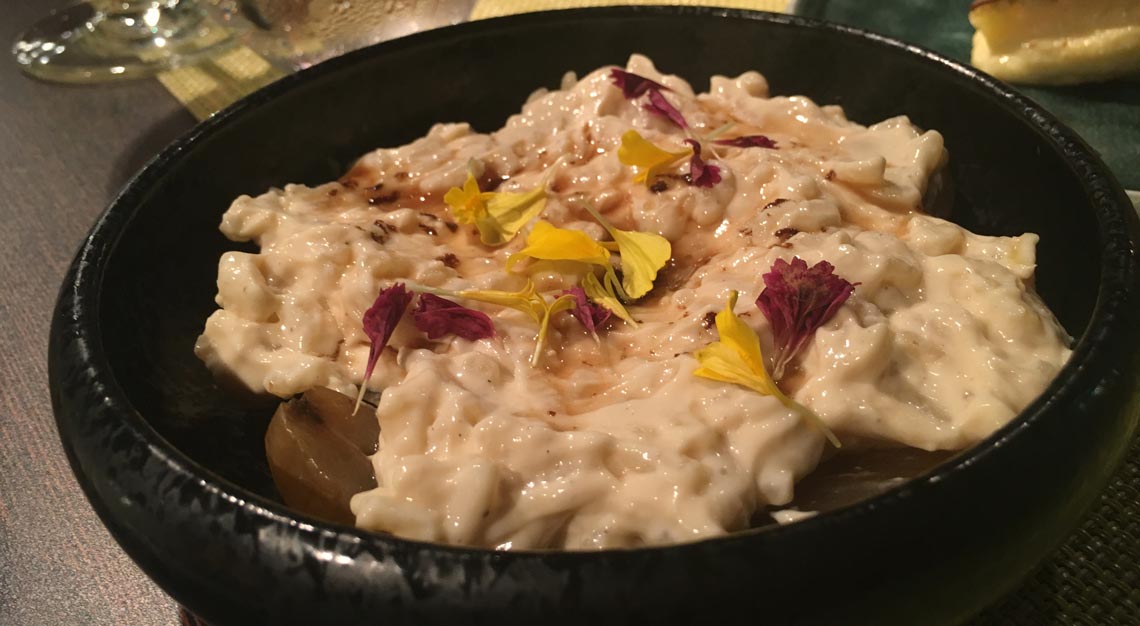 Not all great cheesecakes have crust…
… said no cheesecake purist, ever. But the crustless, burnt cheesecake of the Basque region has gained its own cult following, and it's easy to understand why. The dessert, which hovers somewhere between a pudding and a cake, has an oozy, molten centre with a caramelised brown surface. The cheesecake is light and moist, and I enjoy the rich, nutty hints of caramel, a combination that always leaves me weak at the knees.
Alkaff Mansion
10 Telok Blangah Green
Singapore 109178
Tel: +65 6773 0070