The Asians have Yongpyong and Niseko while the Europeans have their Swiss and Austrian Alps. But these under-the-radar destinations provide their fair share of packed powder runs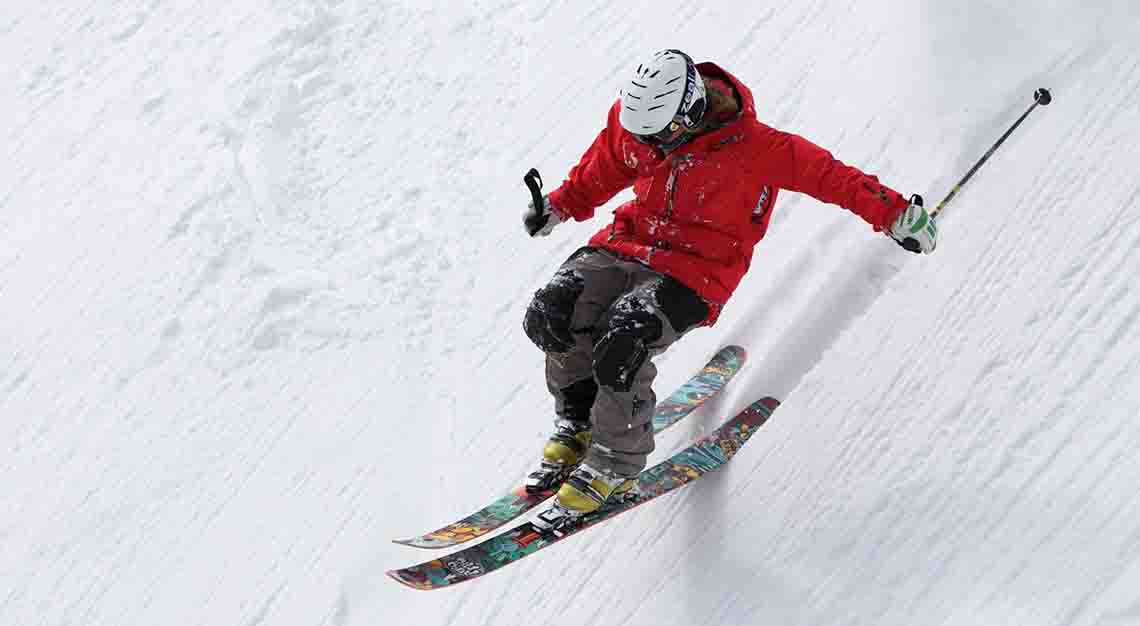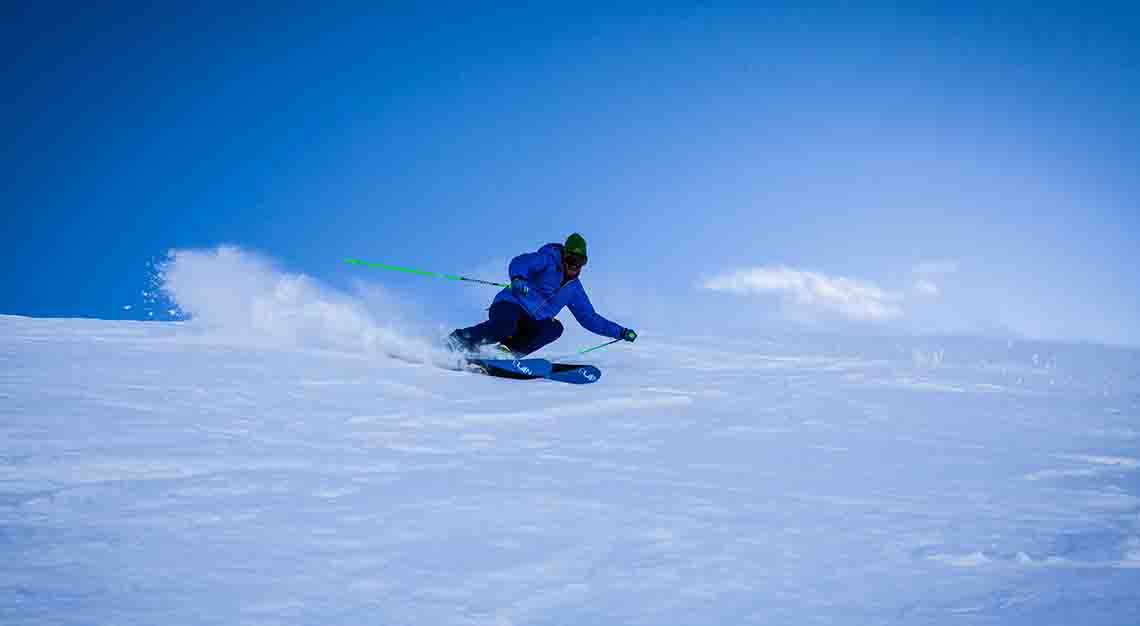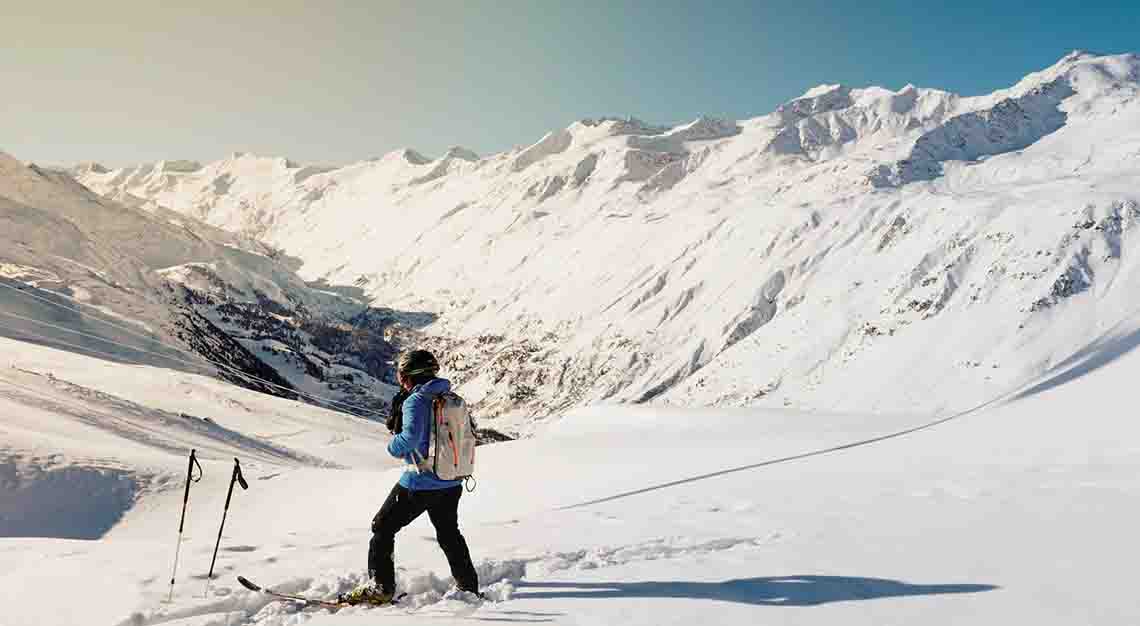 Every year, when the winter season rolls around, excited vacationers put on their ski masks and head to the alps of France, Switzerland and Canada. Though these tried and true skiing playgrounds are popular for a reason, they can get a little too packed with tourists. Take the path less travelled and discover alternative winter wonderlands that might make for more scenic and unique expeditions. Here are some of the more unusual ski destinations around the globe.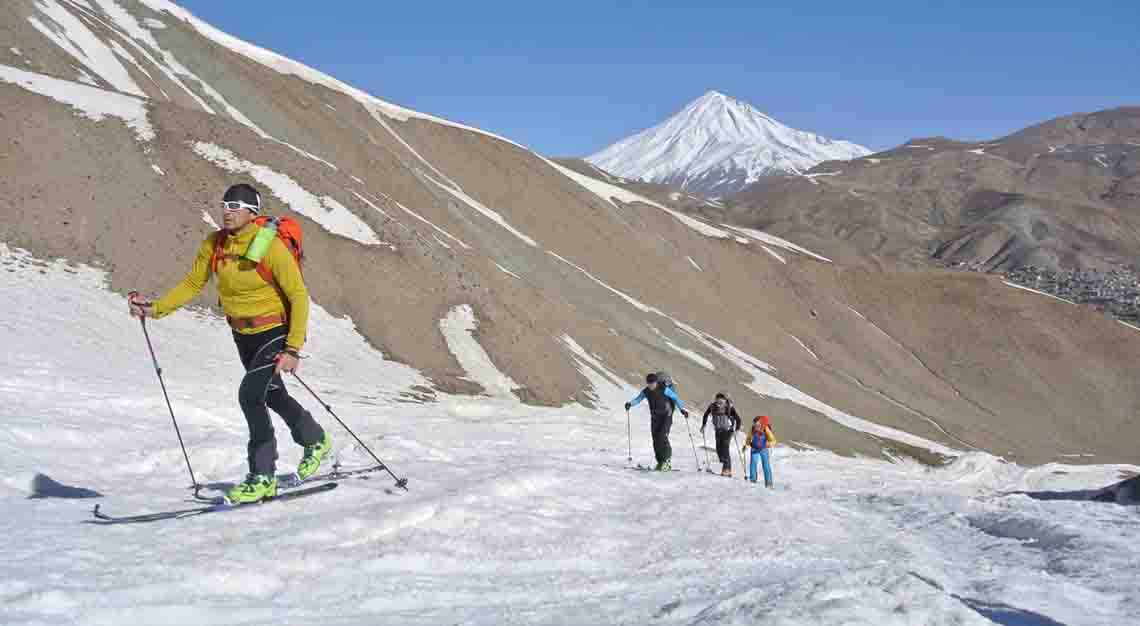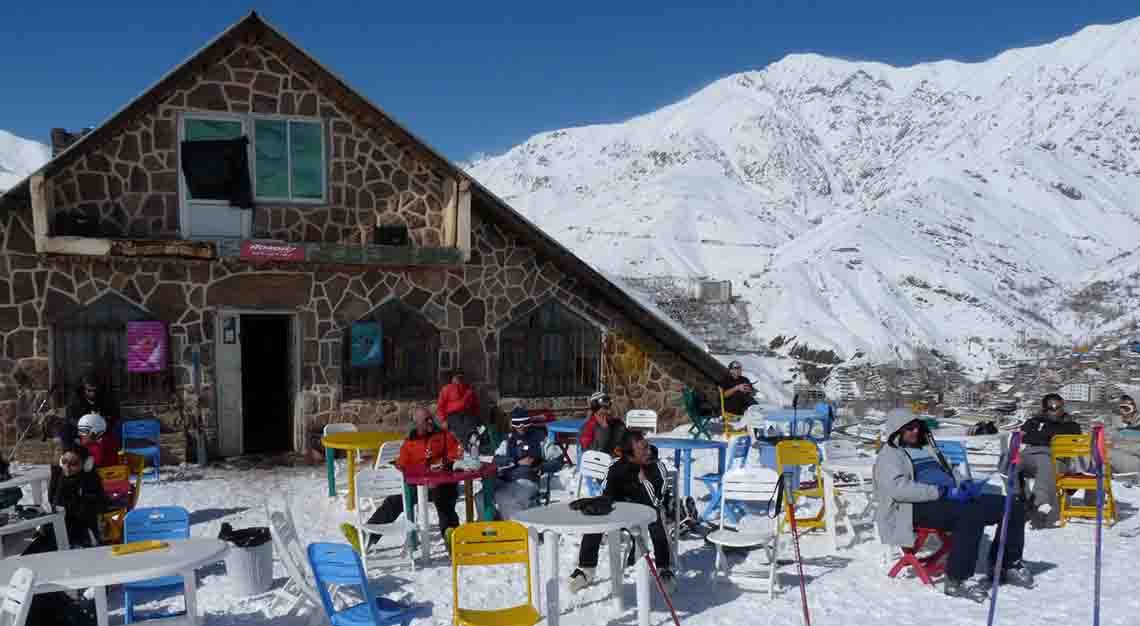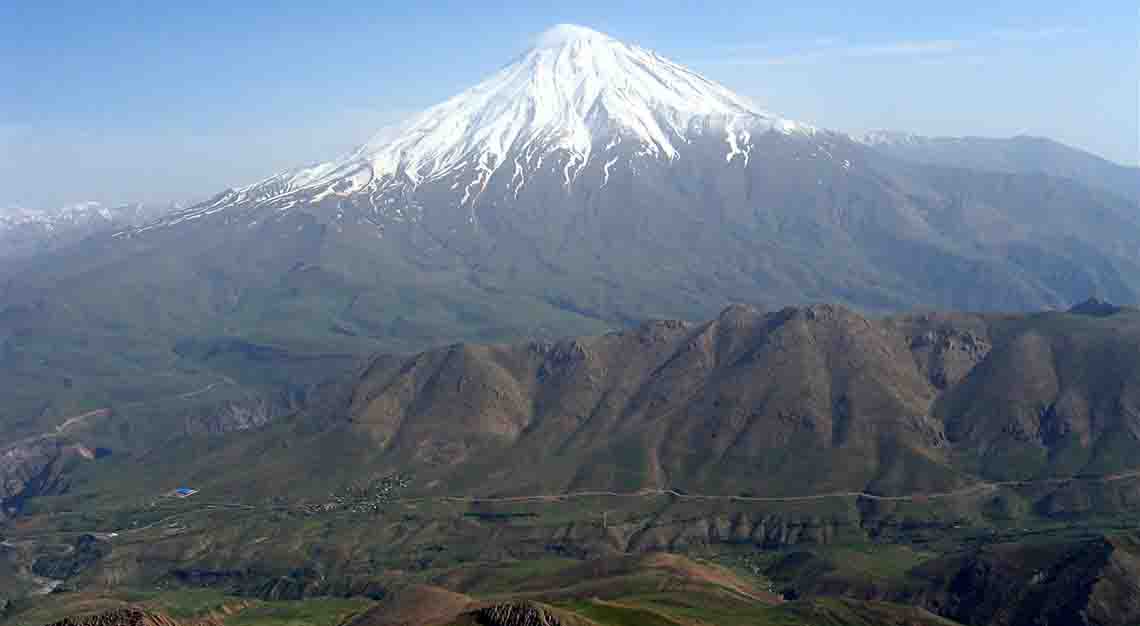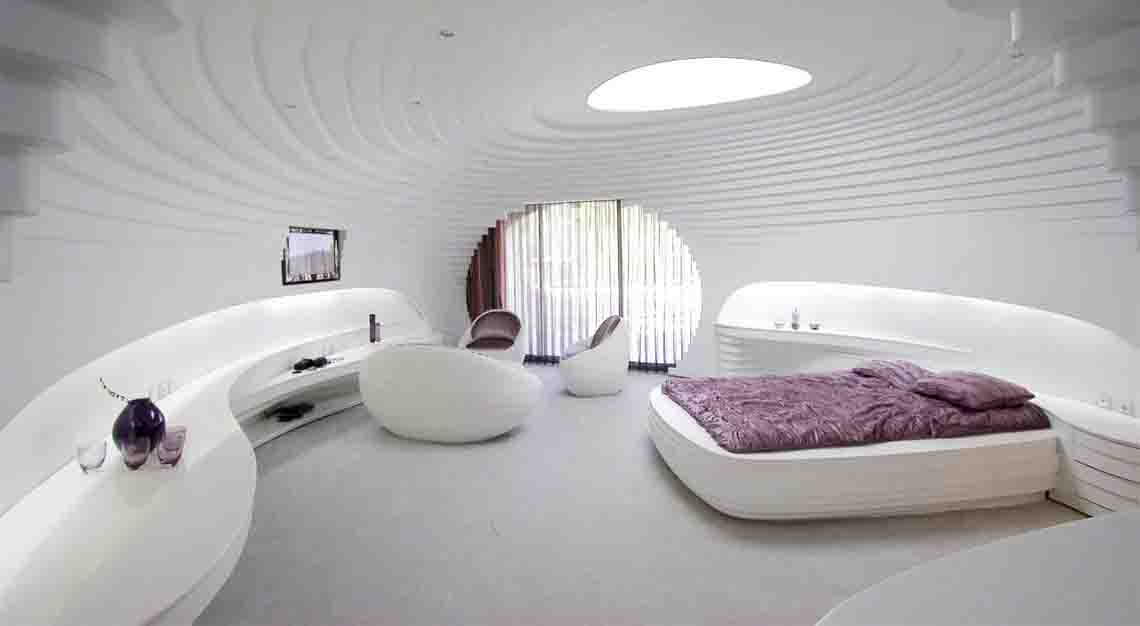 Iran
Best time to visit: January to March
Level of difficulty: Intermediate
Contrary to popular belief, Iran is one of the world's most underrated ski locations. Between January and March, when the winter season has generously piled the powder on the towering Iranian mountains, this Middle East land becomes a playground for powder hounds. What's more, most of the slopes are at least 2,000m high. At an elevation of 5,609m, Mount Damavand is the highest and thus the most thrilling peak to explore, especially its South Route.
Unfortunately, there's no mechanical lift here so you'll have to ascent on foot. Which is also probably why everything is much more affordable here as well, from the transportation to the equipment rentals. If you are planning a trip to the Shemshak Ski Resort, there's no excuse not to stay at the otherworldly, igloo-inspired Barin Hotel. With round, cave-like walls and futuristic architecture, it is no doubt the coolest place to call home.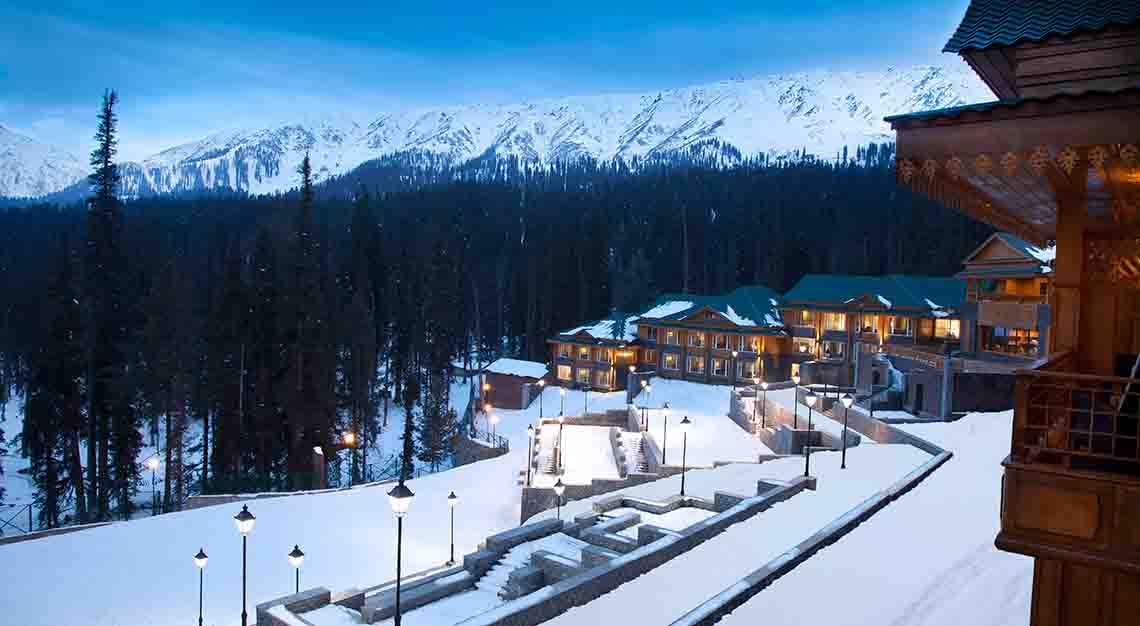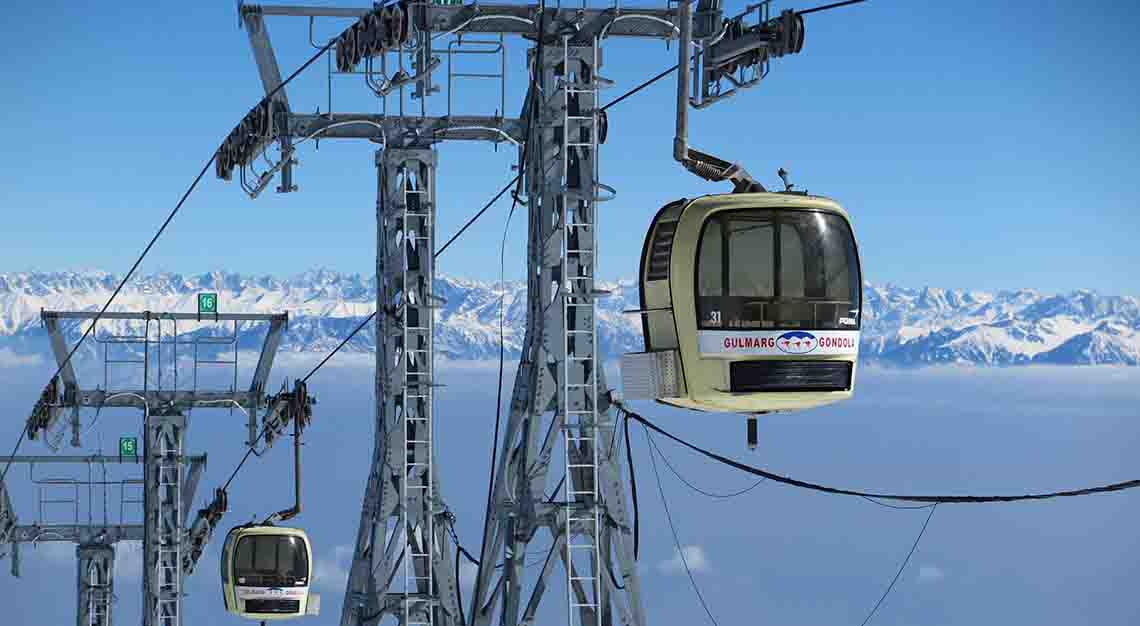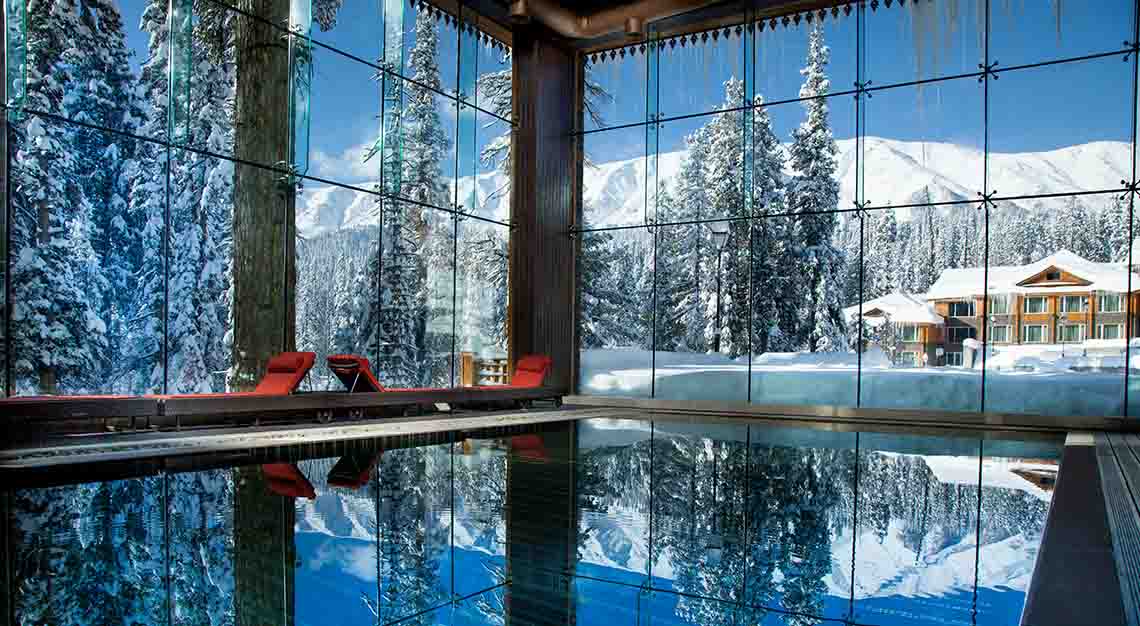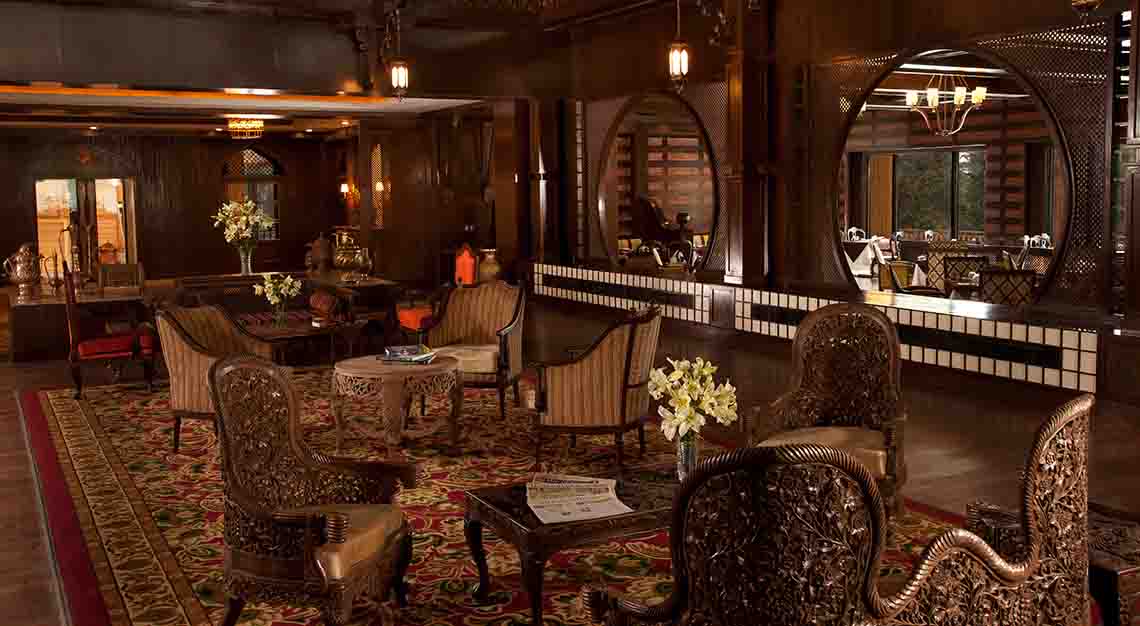 India
Best time to visit: January to March
Level of difficulty: Advanced
Most of us associate India with the scorching heat of summer that has led to power outages and deadly droughts in the past. But this South Asian country is also home to a part of the Himalayan mountains, the most famed mountain range in the world with the highest peaks including Mount Everest. Along the northern fringe of India, you will find a little-known winter wonderland of ski locations.
Located 90 minutes away from Srinagar, the largest city in Jammu and Kashmir, Gulmarg is one of the most accessible destinations and caters to skiers of all levels with an assortment of inclines. Take the Gulmarg Gondola for a cable car ride that spans 2.7km and offers a stunning view of the pine trees and powdery white landscape from 3,980m above sea level. Helisking is also available here. After conquering both inbound and off-piste trails, retreat to The Khyber Himalayan Resort and Spa, an exquisite mountaintop haven. The upscale resort spans seven acres and includes an 18-hole golf course, a movie theatre, a heated indoor pool, a spa by L'Occitane and the most regal cottages to relax in.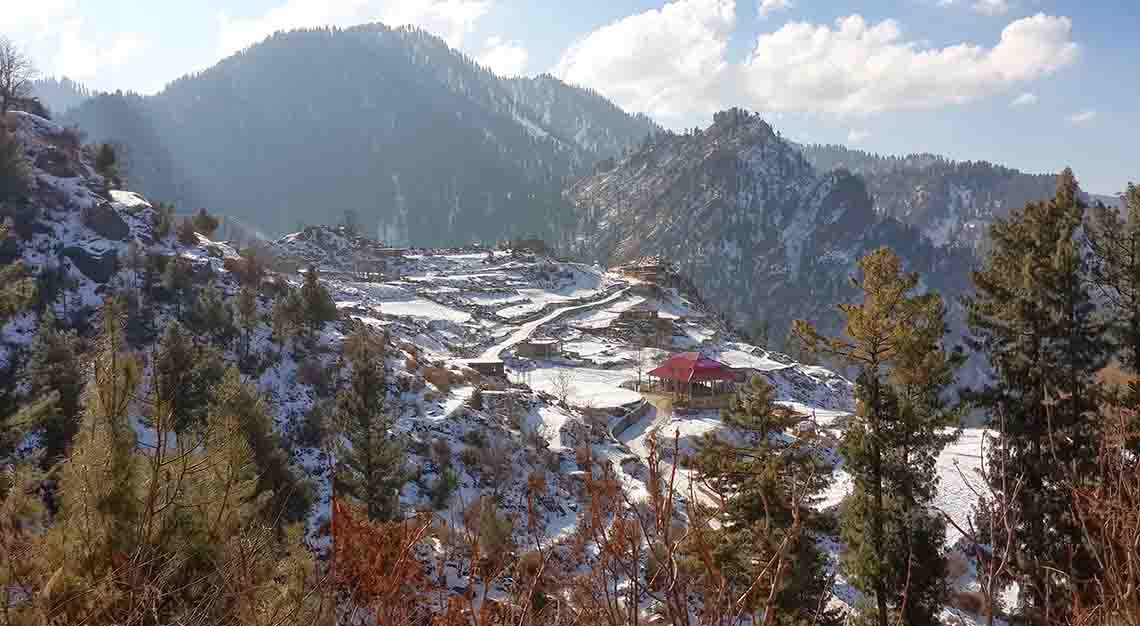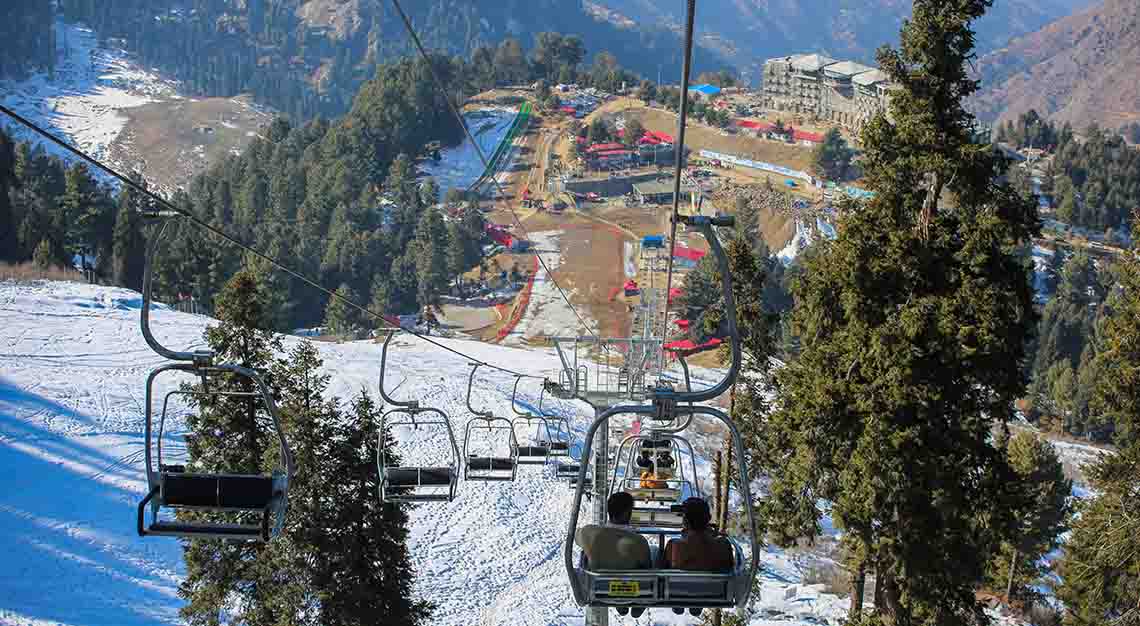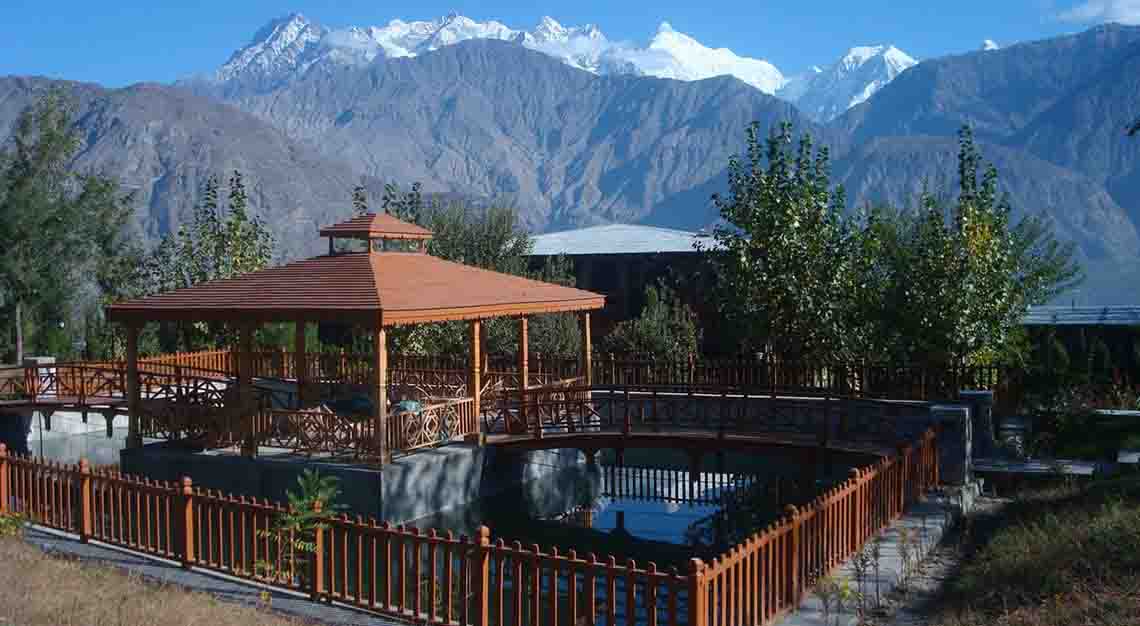 Pakistan
Best time to visit: January to February
Level of difficulty: Advanced
You'd be forgiven for not placing Pakistan on your bucket list with its civil and military unrest. Malam Jabba, located in Swat, is a snowy city close to the northern tip of Pakistan. It offers a world of scenic contrasts and diverse activities, which keeps a traveller's itinerary interesting. Its history is another point of interest. Formerly under the Taliban's control, it suffered destruction and the torching of a ski resort in 2009.
Today, however, the resort is back to its glory days. Malam Jabba even hosted an international ski championship in 2017 — a testament to its world-class slopes and terrain. Though there aren't any apres-ski bars, you'll get your fill of Pakistani cuisine that's bursting with flavour and spice. Journey through the six monasteries for a moment of calm reflection, while staying at the elegant Serena Hotel. The Pearl Continental Malam Jabba Resort, promising to be another ace address, is set to open at the end of the year.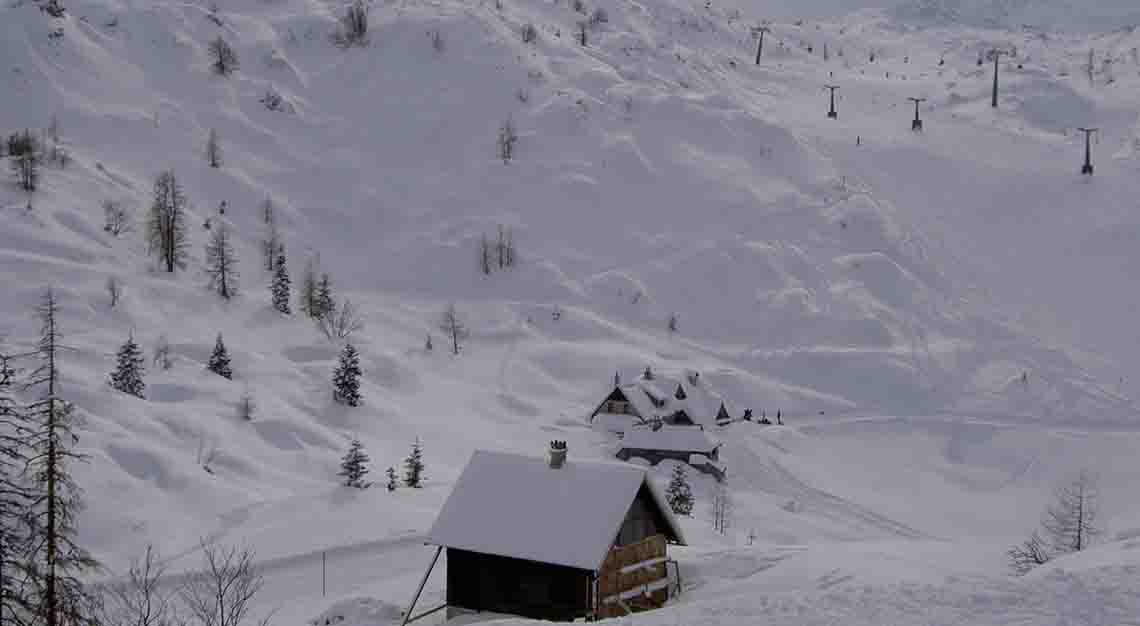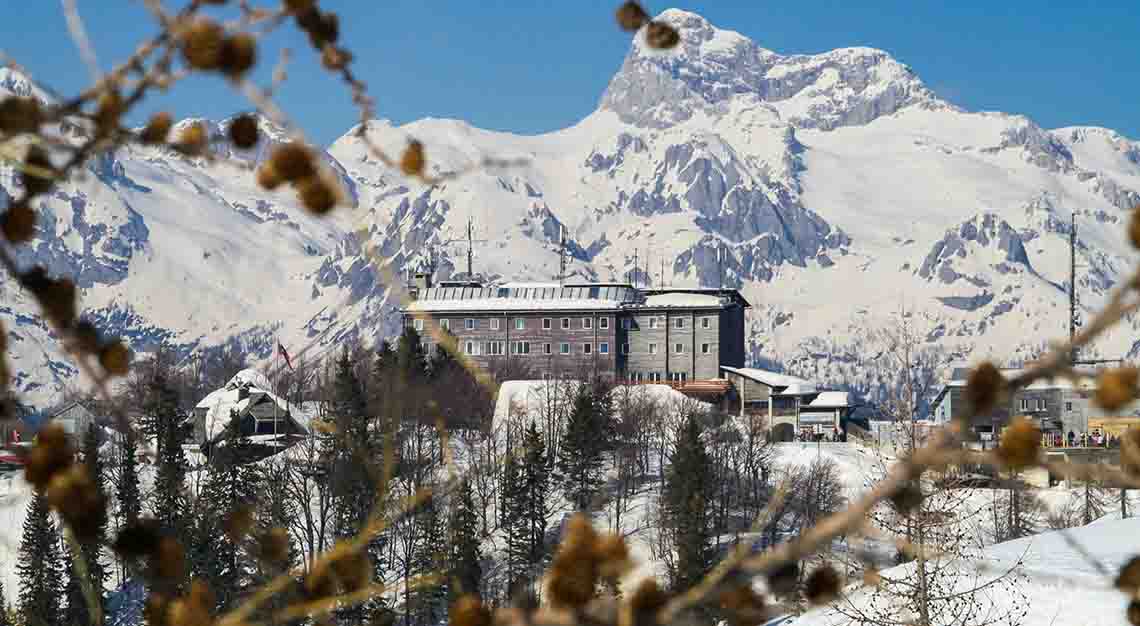 Slovenia
Best time to visit: December to March
Level of difficulty: All levels
Slovenia doesn't receive as much publicity as other European favourites such as France and Switzerland, but it is no less beautiful. But not an issue, you'll get to enjoy the tranquility of the Vogel ski resort in Slovenia. These undulating slopes, some of which are unmarred by human activity, are pristine and glowingly white. Perfect for families and novice skiers, Vogel is known for its gentle gradients as well.
Quaint cottages, chalets and hotels are available near the Vogel Ski Centre, but you can also book a room closer to the stunning Lake Bohinj below, where there is more to do, see and eat. Restaurant Ukanc boasts a menu of hearty pizzas and burgers, while Orlove Glave offers more local treats and comfort food. Head to the town of Bohinjska Bistrica for a day trip, and explore the waterpark at the same time.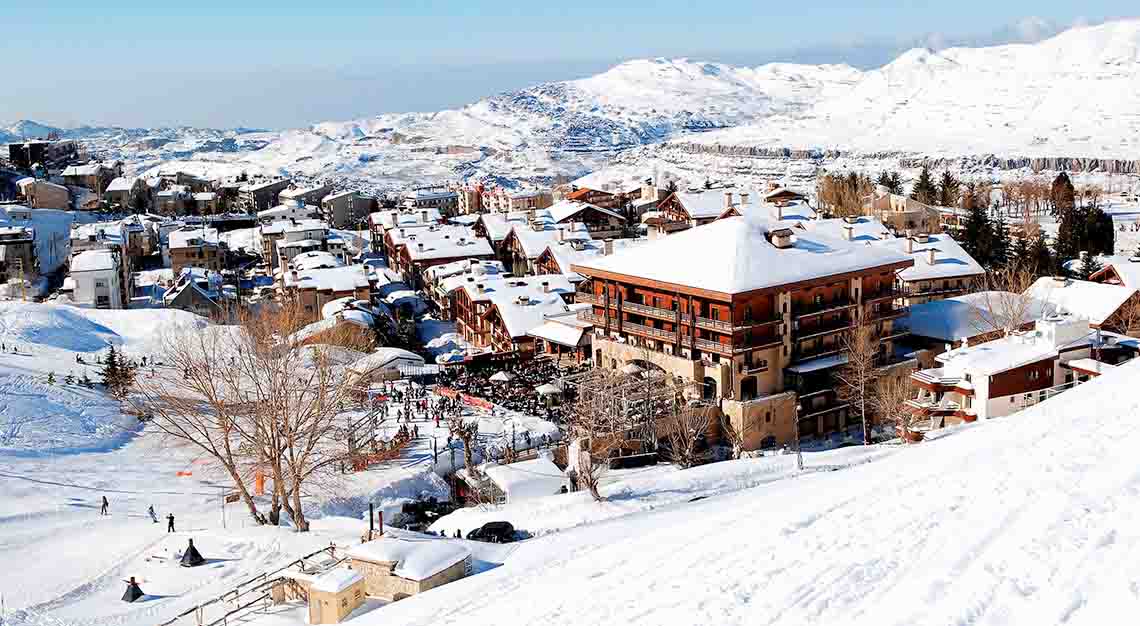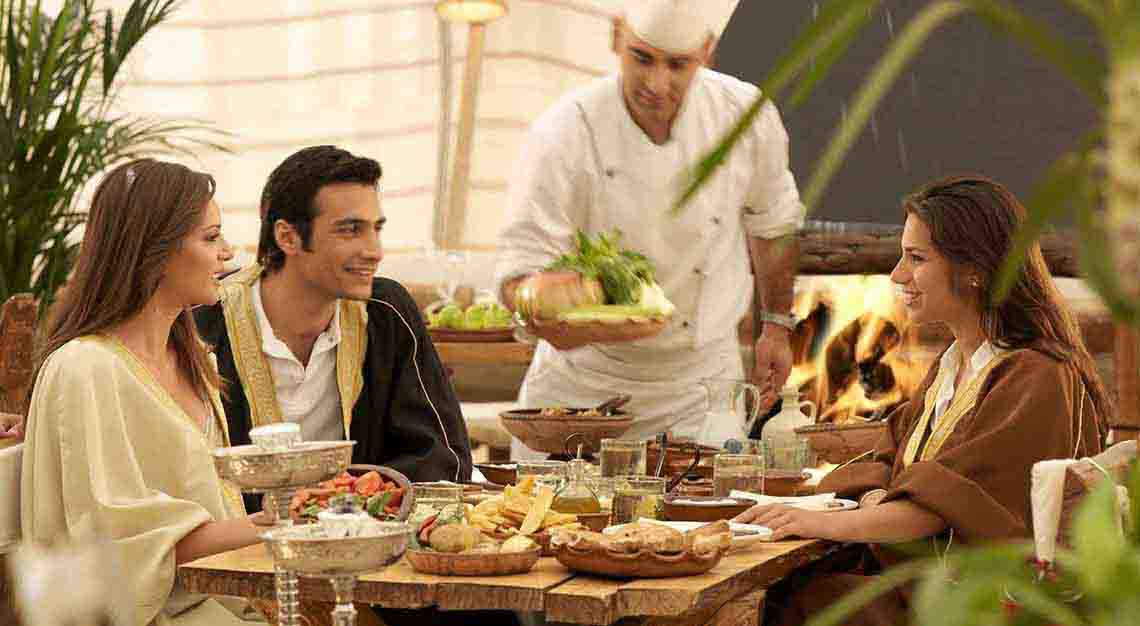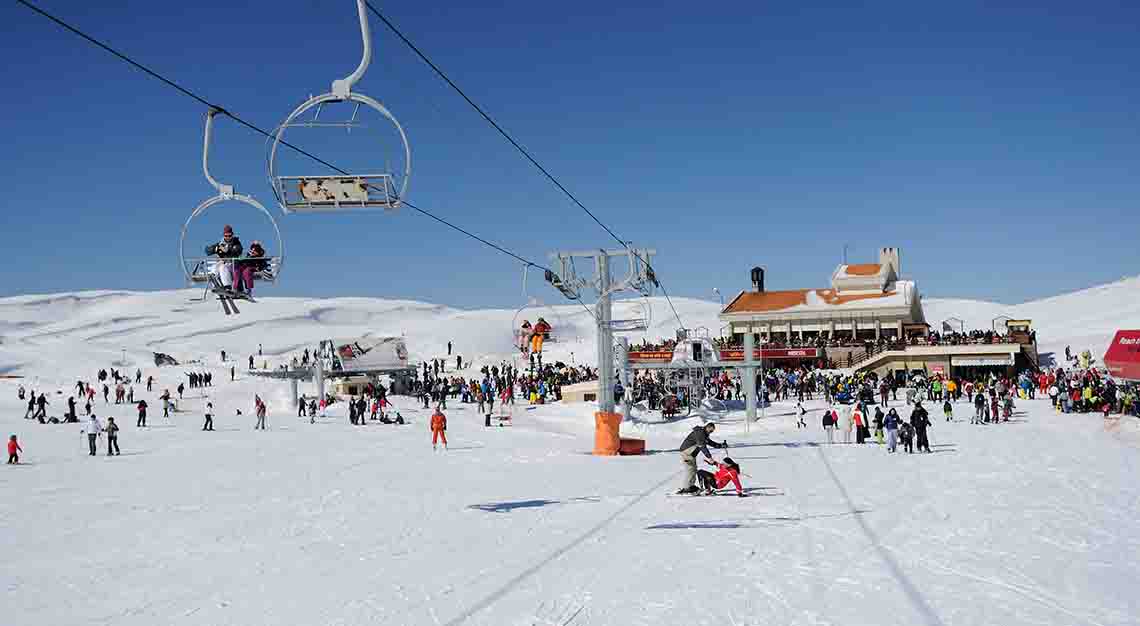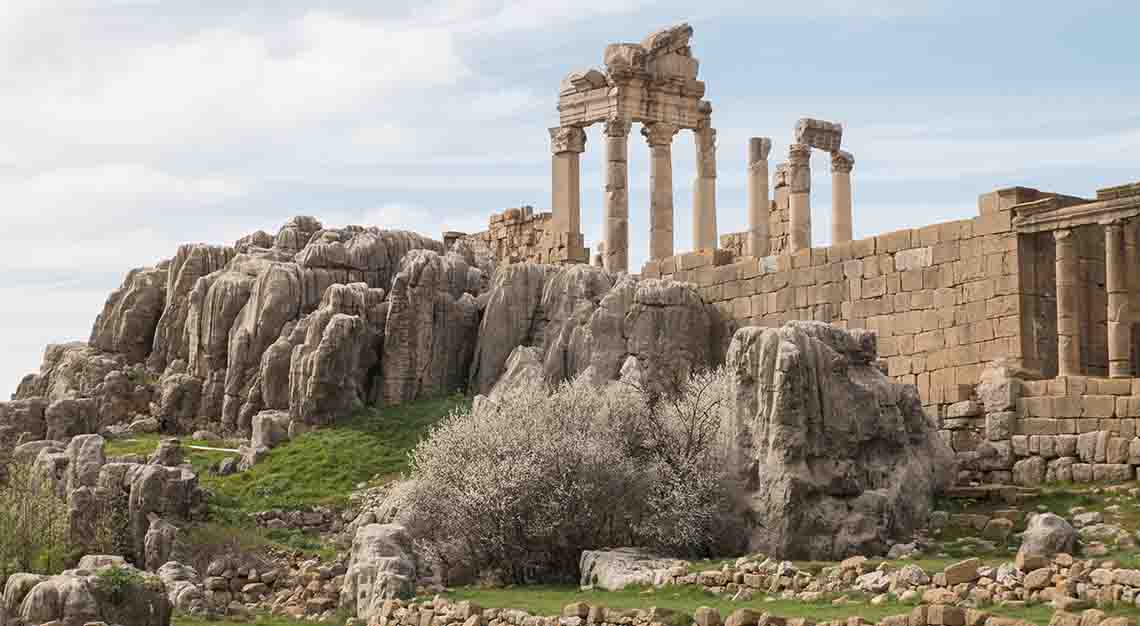 Lebanon
Best time to visit: Mid-December to April
Level of difficulty: All levels
Known as the largest ski resort in the Middle East, Mzaar is Lebanon's answer to the snow-filled resorts of Switzerland. Conveniently located just an hour's drive from Beirut, the capital of Lebanon, it boasts a maximum elevation of 2,465m. Book a stay at the InterContinental Mzaar Mountain Resort and Spa, from which you can access the 80km trail without venturing far. It offers a lavish spa amenities, and activities that range from horse rides to clay pigeon shooting.
While you're there, check out the the historical ruins of Faqra, an ancient Roman temple, and the Massaya winery as well. The highly lauded winery includes three ace restaurants, namely the Sunset Bar, Fireplace Restaurant and The Pond Summer Garden, where you can taste their best bottles with a clear view of the Faqra temple.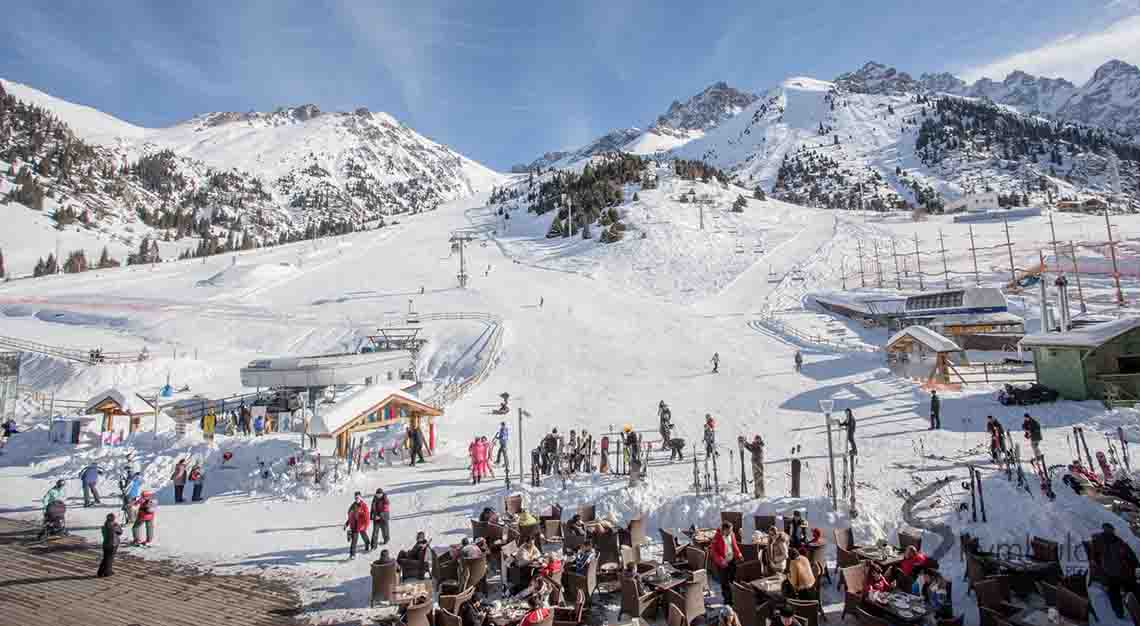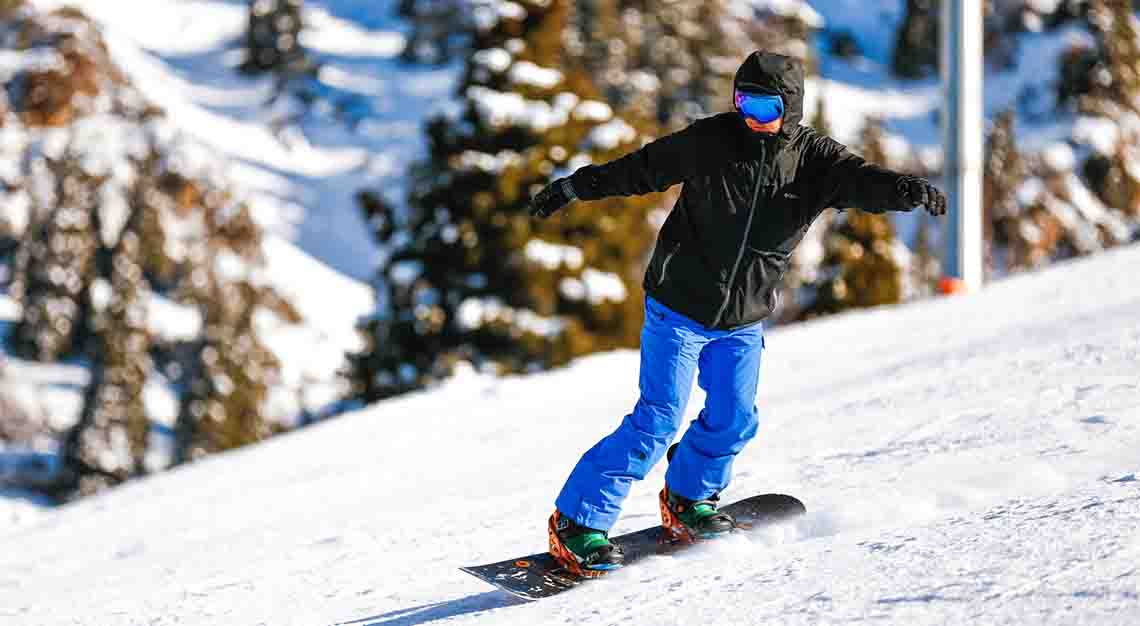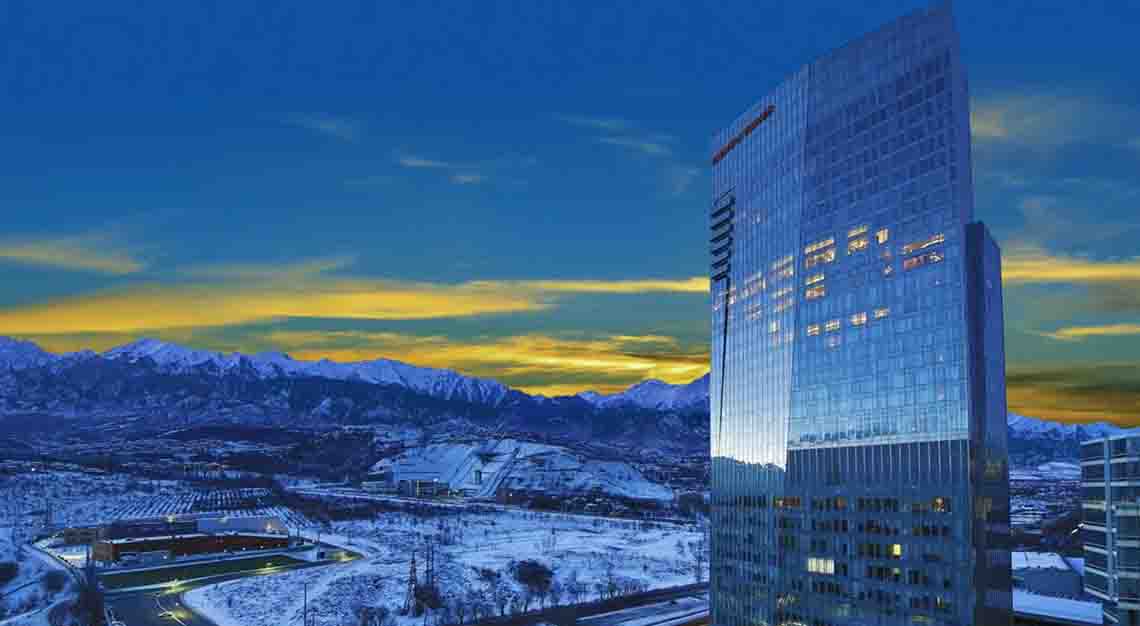 Kazakhstan
Best time to visit: December to April
Level of difficulty: All levels
It isn't the easiest place to fly to, but once you're there you don't have to break the bank to enjoy skiing. The Shymbulak Ski Resort is Kazakhstan's best-kept secret. A mere 10-minute bus ride from Almaty (the largest city in the country), it offers eight runs that span 15km, some of which are steeper for advanced skiers, while others are wider for a more leisurely glide. Tons of off-piste terrain for the thrill seekers surround the mountain ranges as well. If it sounds like heaven, perhaps the fact that the you'll enjoy empty runs, little to no wait at the chair lift, and lack of over enthusiastic ski schools or skiiers who cut in at the very last minute.
Because it's located so close to the city centre, you won't have to go far to check off all the stops on your must-see list, which should include the picturesque Villa Boutiques and Restaurants, the Falcon Farm Sunkar and the Ascension Cathedral. In terms of accommodations, the Ritz-Carlton, Almaty, InterContinental Almaty and Hotel Royal Tulip are among the most grandiose.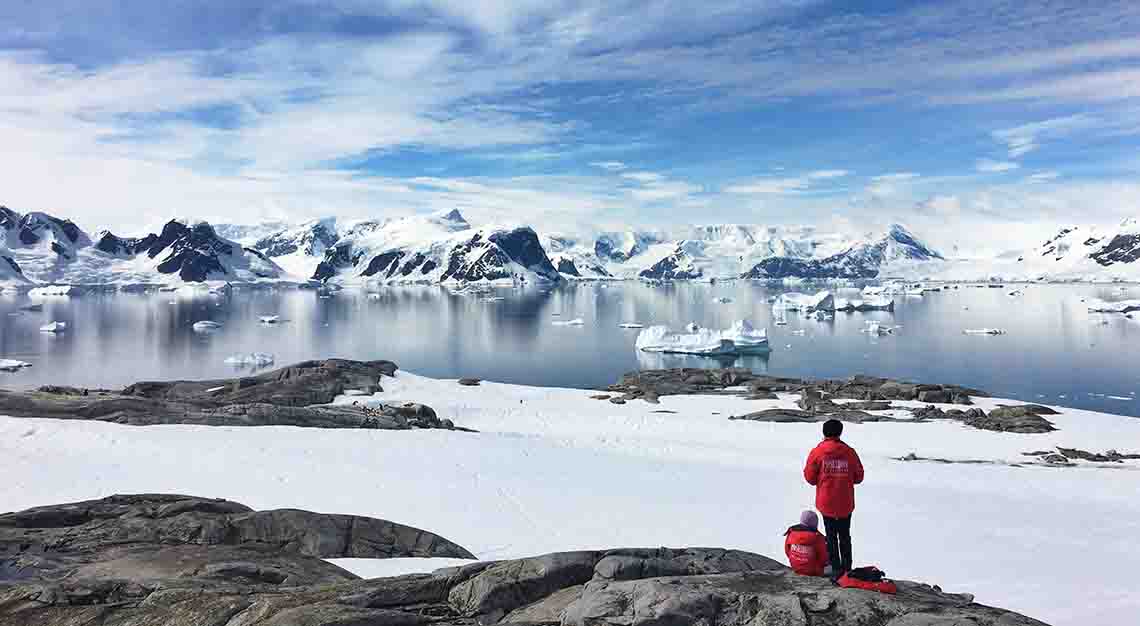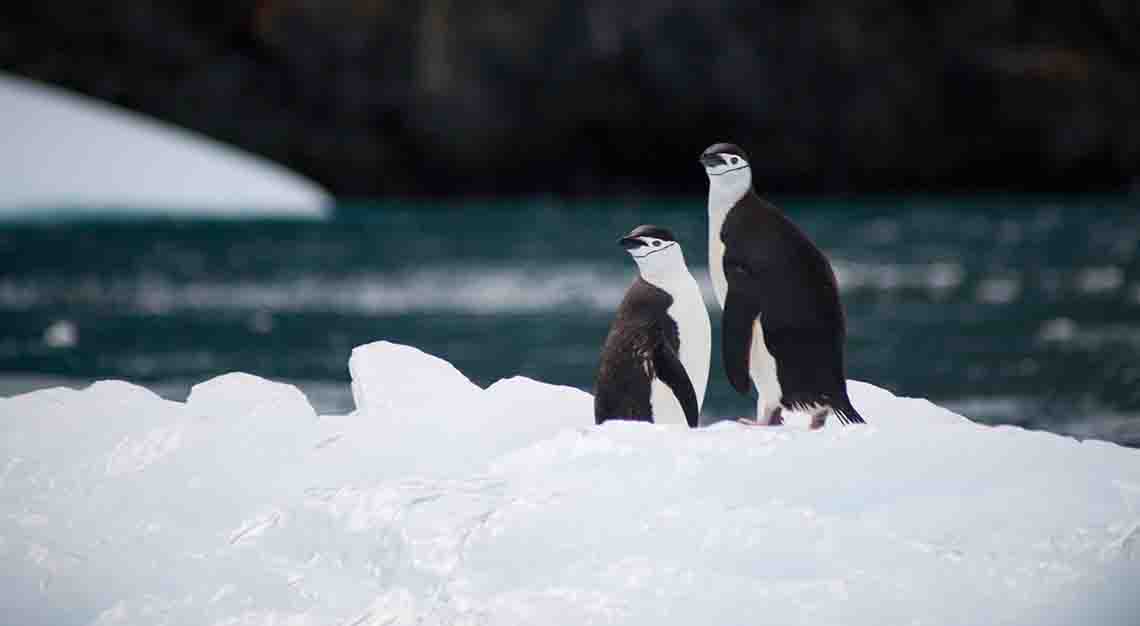 Antarctica
Best time to visit: November to February
Level of difficulty: Advanced
For many, making the trip to the dream-like continent of Antarctica is in itself a major, life-changing accomplishment. Why not add to that a session or two of skiing? Glide down from virgin summits, and get up close to penguins and leopard seals in their natural habitat. As most tour companies take just a small group every time, you'll get to beat the crowd and revel in the peace and beauty without any disturbances.
But here's the catch: You'll have to be of a certain fitness level as well to survive these extreme conditions. You'll also have to abandon all creature comforts for an adventure like this. There are no luxury hotels, well-worn trails or any of the usual tourist attractions. But it's well worth the price, considering everywhere you look is an attraction.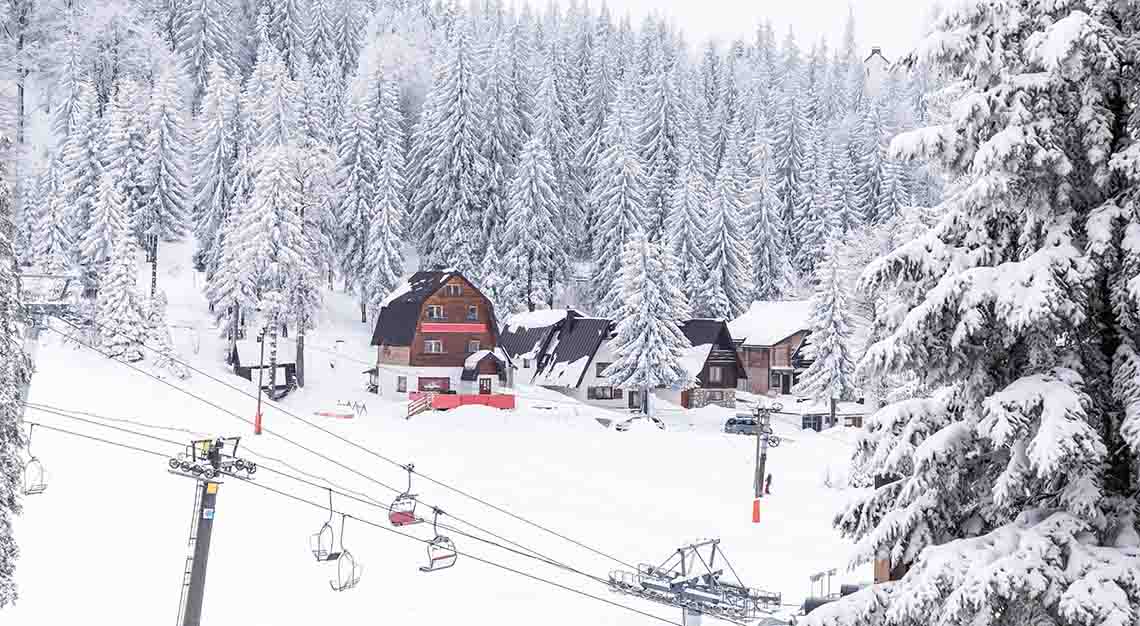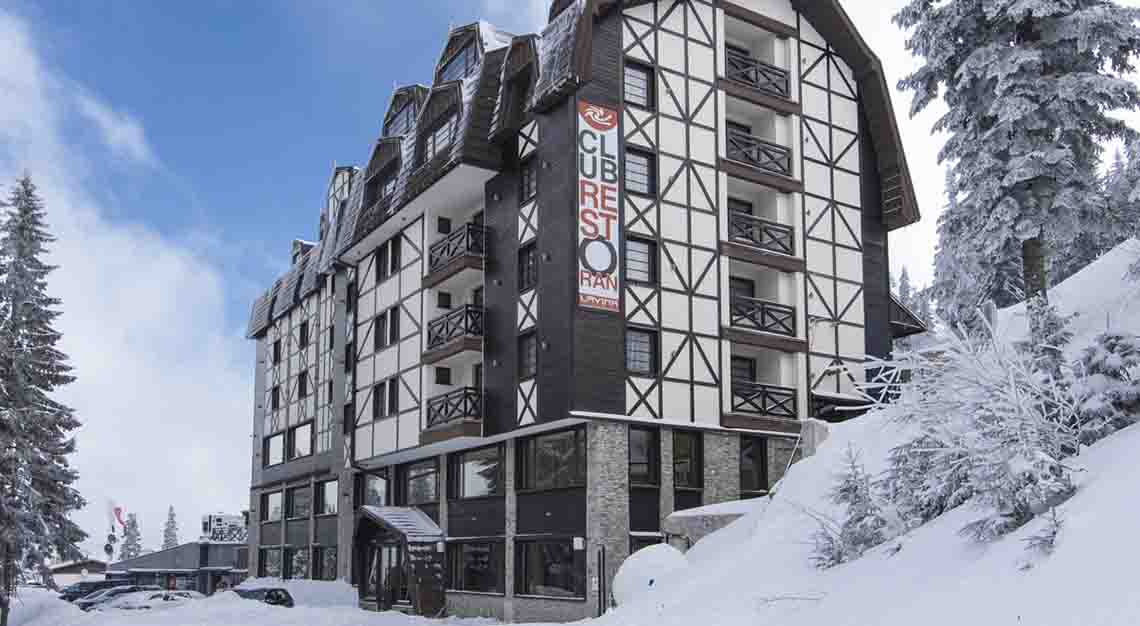 Bosnia and Herzegovina
Best time to visit: Mid-December
Level of difficulty: All levels
In the Balkans, the Dinaric Alps are where skiing enthusiasts go for a rollicking good time. A diversity of ski resorts offers trails for every skill level – Jahorina, which hosted the Women's Alpine tournaments for the Olympic Games of Sarajevo in 1984, is a superb choice. Zip down from its highest peak at 1,916m above sea level, or take the family through the smaller slopes on Bosnia's second-highest mountain. You can even enjoy night skiing, as well as snowshoeing and snowboarding.
Hotel Lavina's stylish interiors and prime location by the Jahorina ski lift make it the best place to stay at, while Caffe Peggy has the finest apres ski in town. After all the wintery frollicking has worked up an appetite, mosey over to Koliba for a heartwarming goulash meal.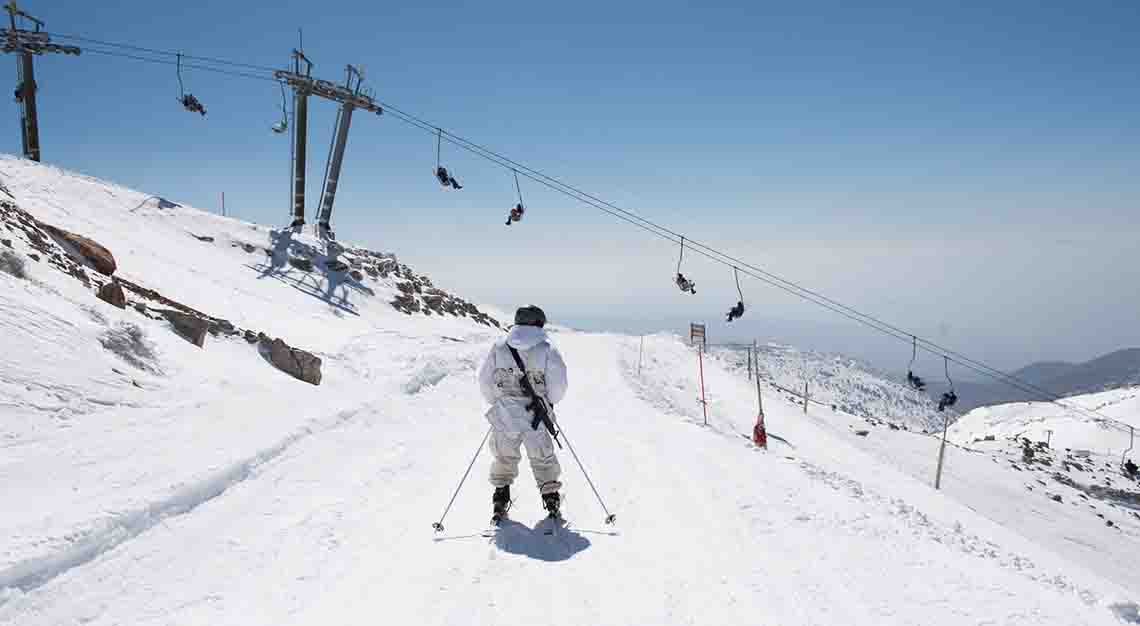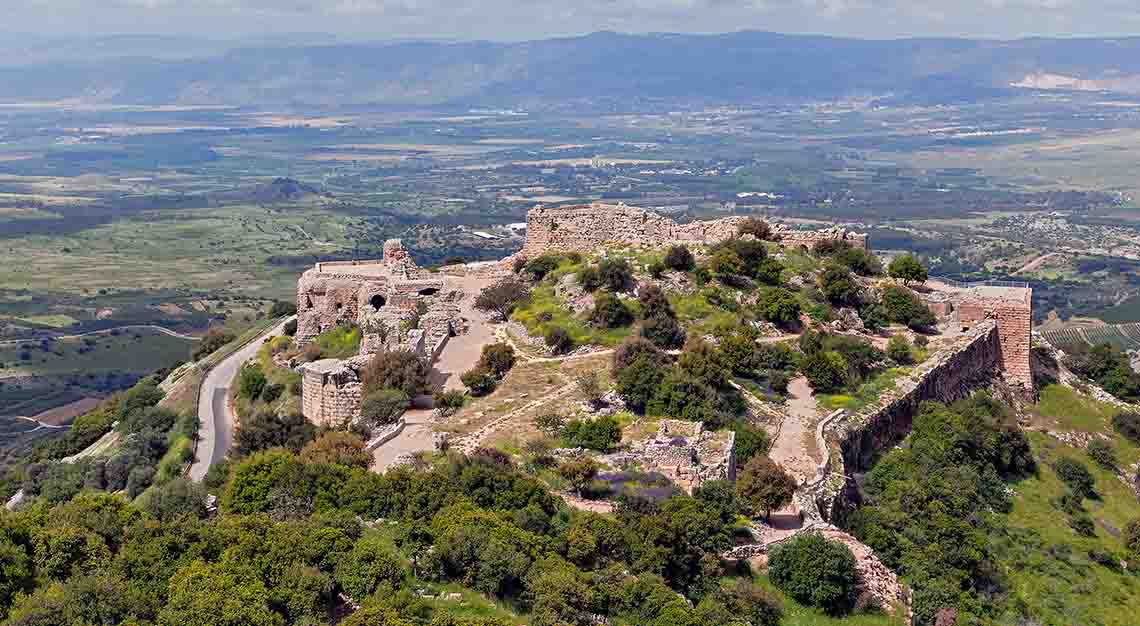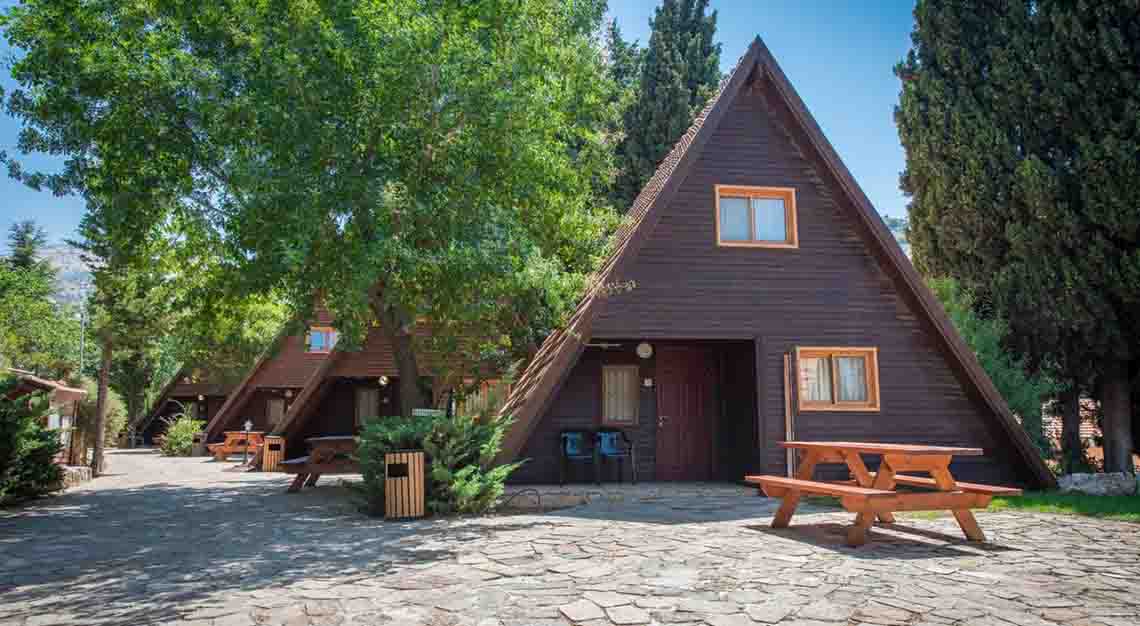 Israel
Best time to visit: Mid-December to February
Level of difficulty: All levels
In Israel, ski resorts are few and far between, so it is probably the last place you would think of to indulge in snow sports. Yet, in the early months of the year, Mount Hermon plays host to throngs of visitors, who take over the slopes despite being in close proximity to the Syrian border. It has five chair lifts, 14 ski runs, and three biking trails, enough to satisfy any adrenaline junkie. Ski as you will, but take note not to cross the boarders for you may find yourself in Syria or Lebanon, both of which may not take too kindly to your little visit.
Sitting on the mountain slopes in the town of Neve Ativ are the modern-rustic A-frame cottages of the Rimonim Hermon Holiday Village, which has a spa and a petting zoo for the kids as well. A bucolic spot for home-cooked meals, Al Yasmeen is a must-try. If you're willing to venture a little farther to tickle your tastebuds, there's Cookia and Pizzkali, both excellent joints for crispy pizzas. Don't miss the Nimrod Fortress, a medieval castle overlooking the Banias Nature Reserve with secret passageways and subterranean cisterns inside.