Imagination knows no boundaries, and high on our list of scenic flights to take are to Mount Everest, the Gobi Desert and Antarctica
Environmental activists have been crying foul with airlines offering flights to nowhere to save their companies. But with better judgement, Singapore Airlines scrapped its plans, instead offering delivery of its first and business class menus, along with a pop-up 'restaurant' in two of its A380s. But still, we kept wondering: where would we choose to fly to if scenic flights became an actual 'thing'? We've narrowed it down to 10 places – mostly kept within Asia Pacific – that we think are worth a flight to nowhere from Singapore. And when the day comes where restrictions are lifted, you'll thank us for including visitor tips and hotel recommendations. But till then, one can always only dream.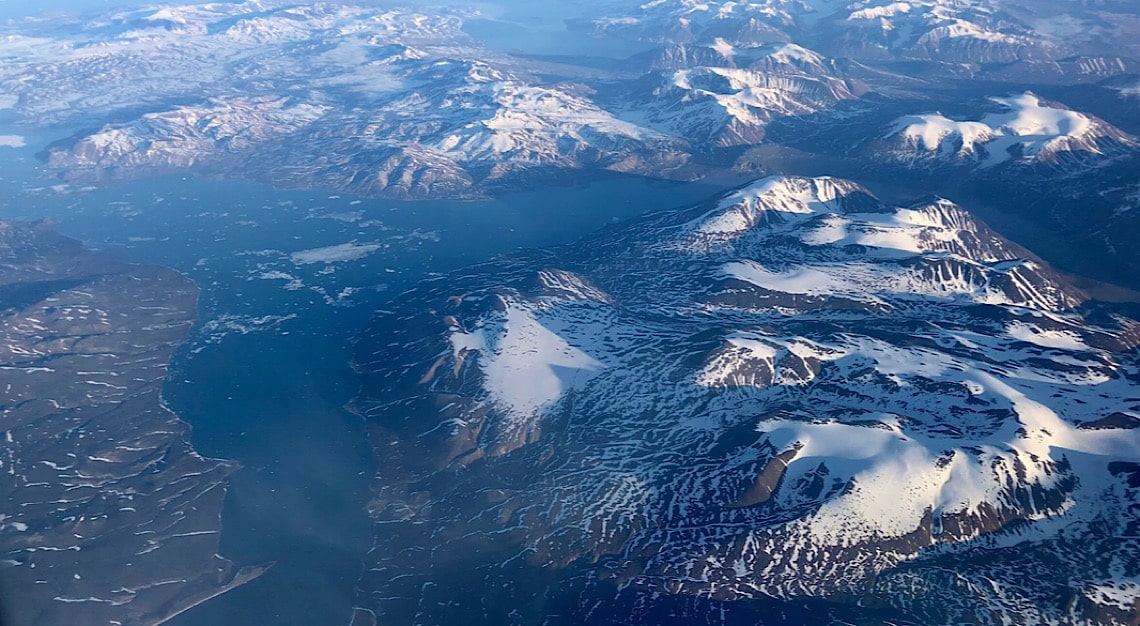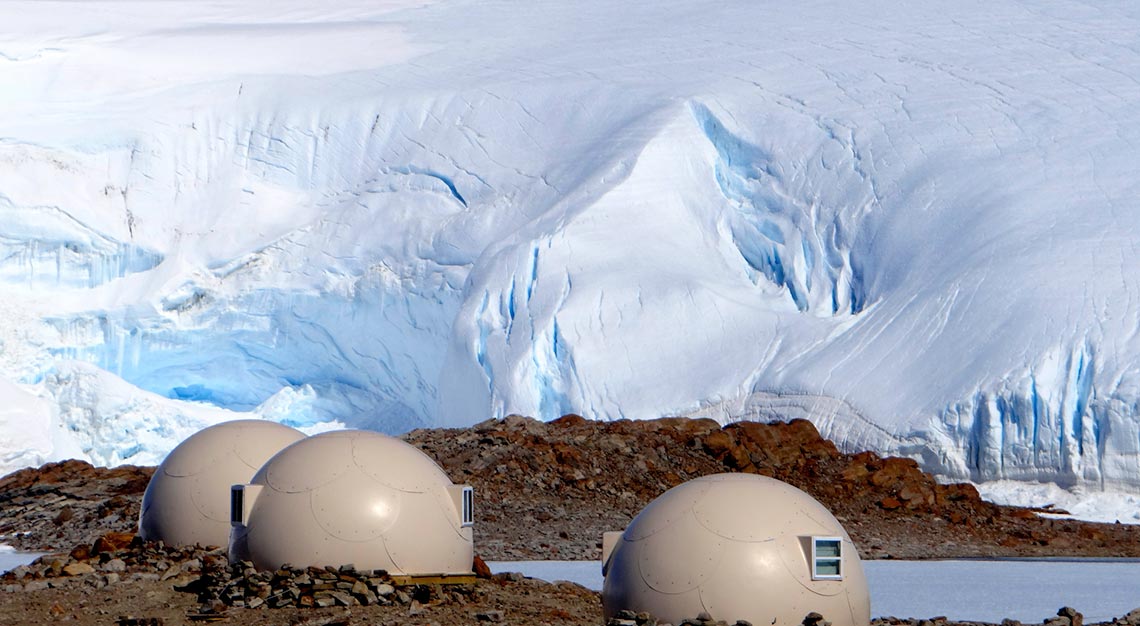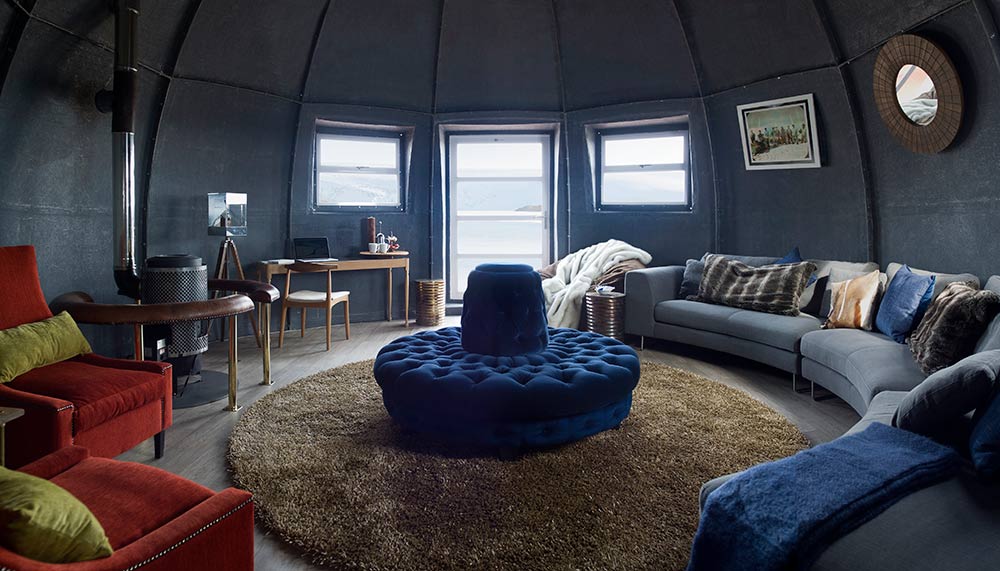 Antarctica
Summer in the Southern hemisphere is the perfect time to fly over Antarctica. In December and January, the continent enjoys 24 hours of daylight, which means perfect views of its pristine white landscape, no matter what time your flight is.
If we could touch down: We'd stay for a week. After all, we've come all this way. We'll also visit Blood Falls at the mouth of Taylor Glacier in East Antarctica. Due to oxidised iron in its waters, it looks like a gory gash in the white snow.
Where to stay: Whichaway Camp. With heated fibreglass pods and en-suite bathrooms, it's the closest you can get to luxury in Antarctica.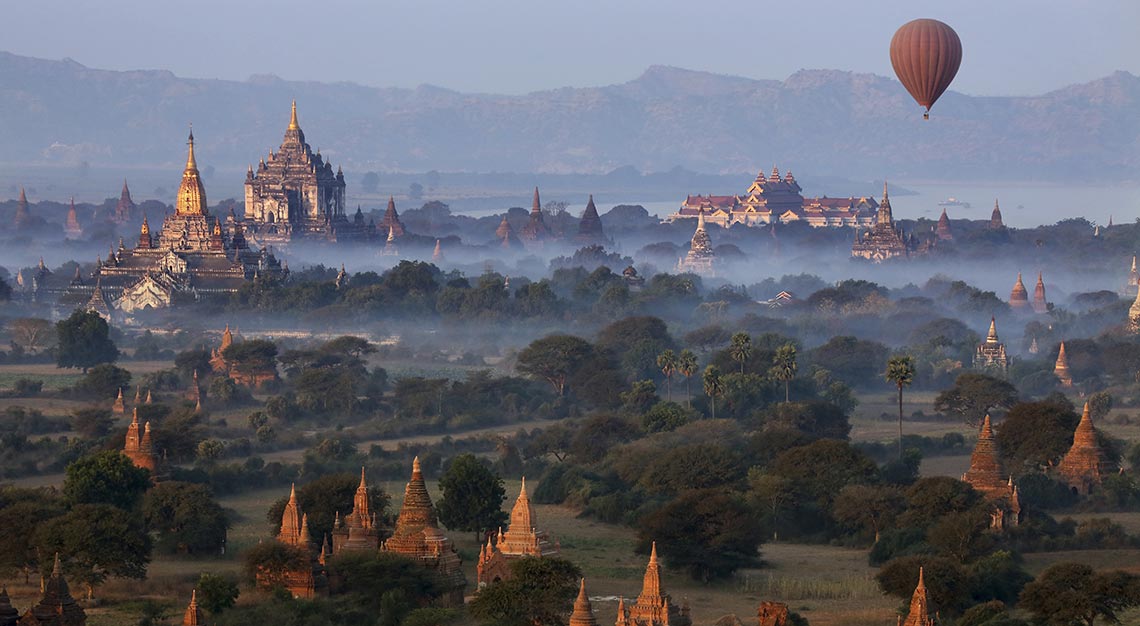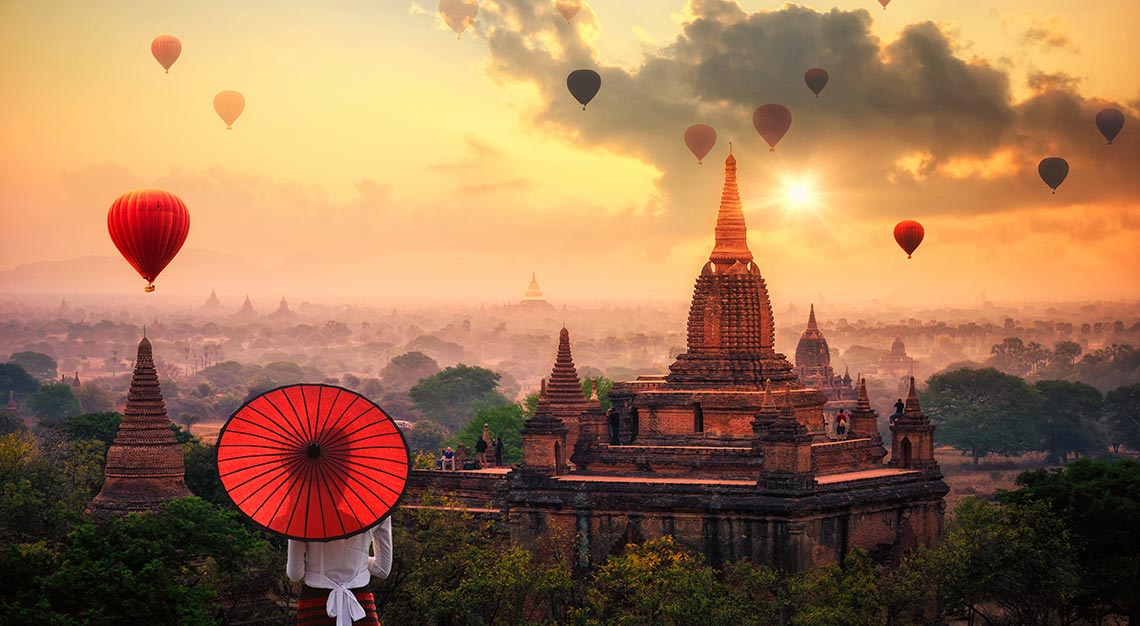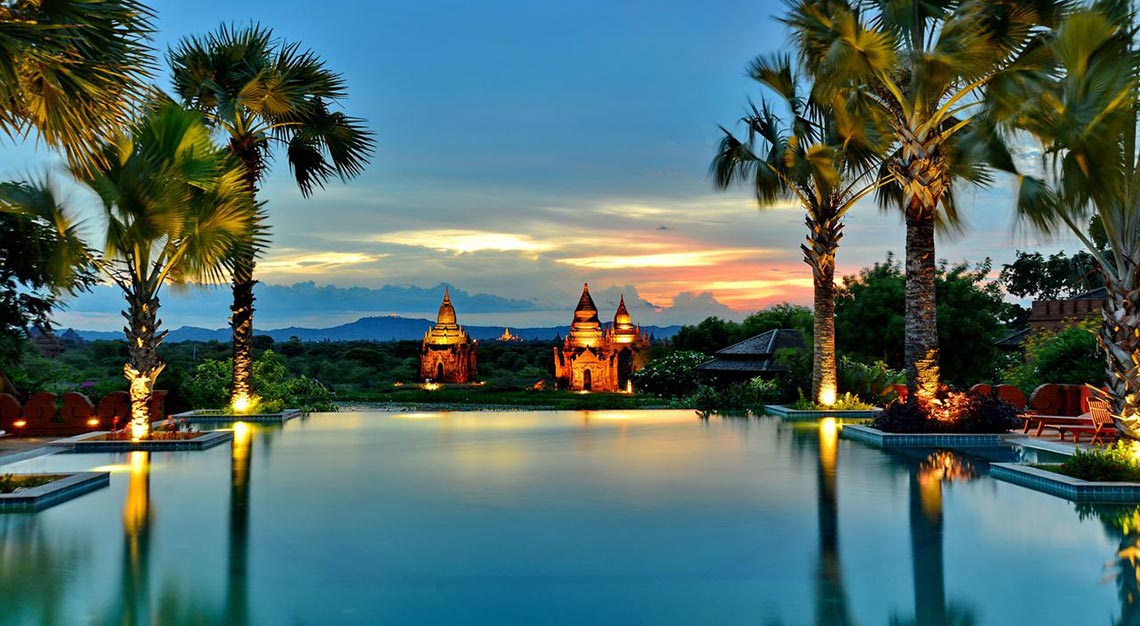 Bagan
Bagan came into being between 1057 and 1287 at the whim of King Anawrahta, who commissioned the building of more than 3,000 Buddhist temples. The ancient capital is one of the latest UNESCO World Heritage Sites, having gained its new status only in July 2019.
If we could touch down: We'd take a hot air balloon flight over the city at sunrise. It takes about two days to explore most of Bagan, but for those prone to temple fatigue, half a day is enough.
Where to stay: Aureum Palace Bagan, a resort nestled in 10.9 hectares of lush tropical gardens in Bagan's Archaeological Preservation Zone.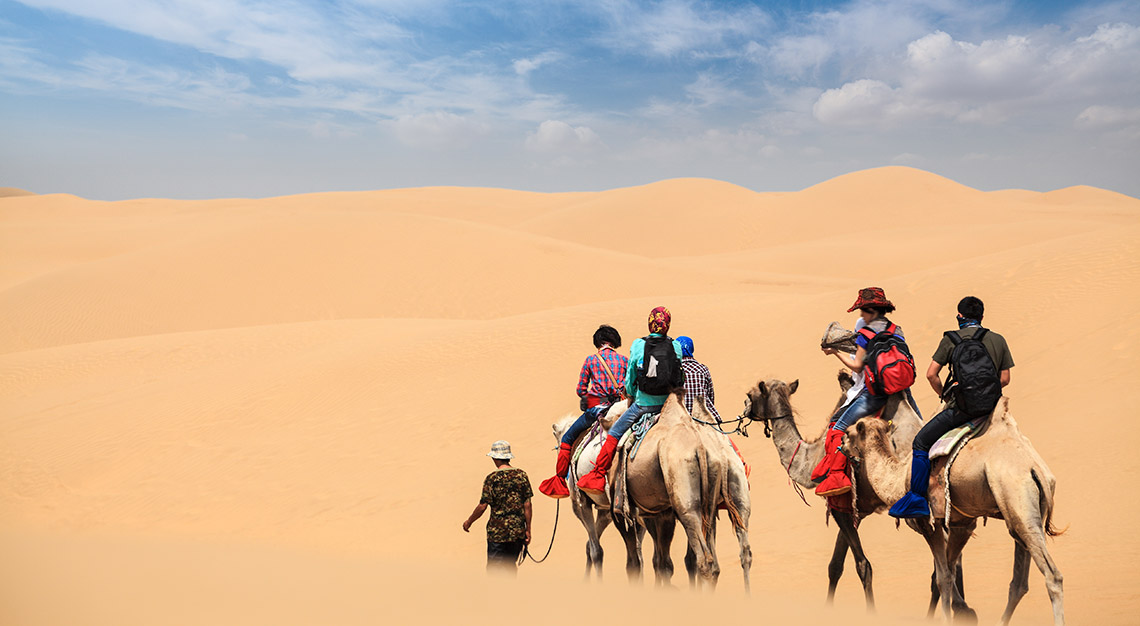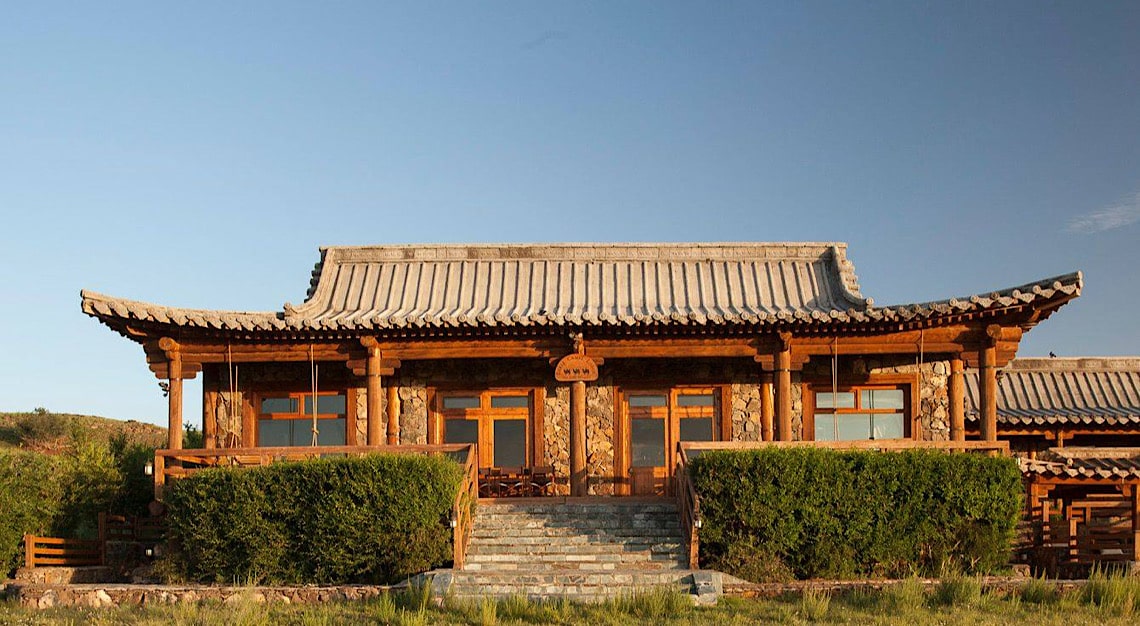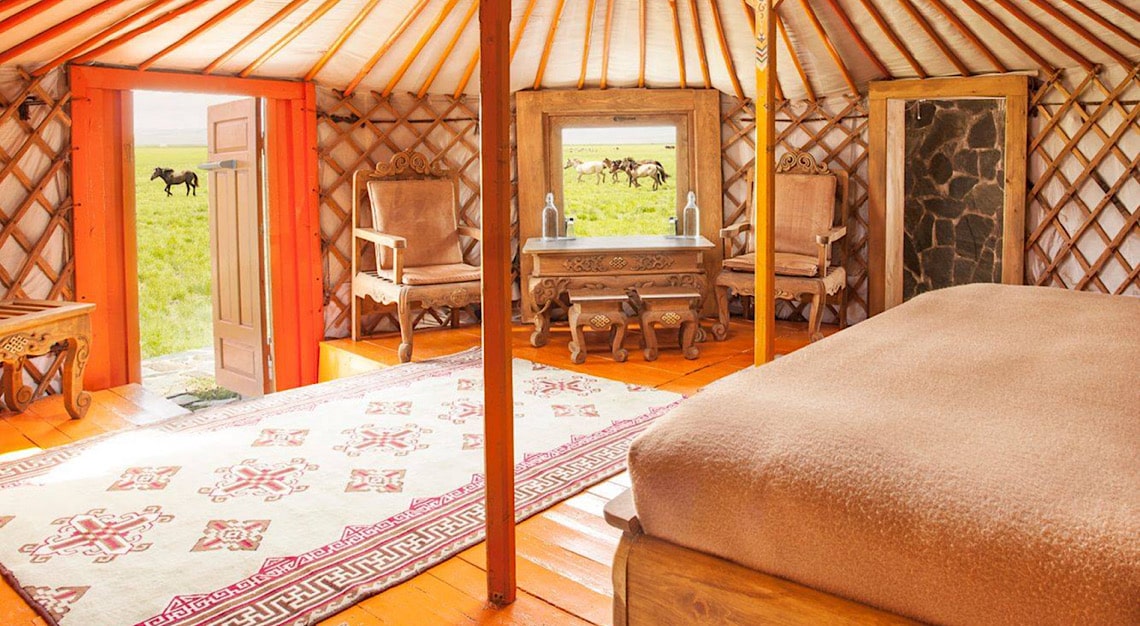 Gobi Desert
Imagine straddling between Mongolia and China, watching the sunset over the Gobi Desert, with intense red and orange hues fading into the beige landscape. It's bound to be a sight to remember.
If we could touch down: We'd make sure to visit in September or October, after the unbearably hot summer and before winter temperatures, which can drop to -40°C. Set aside at least a week. From trekking to learning ger building and discovering dinosaur fossils, there's surprisingly a lot to do in the Gobi Desert. While you're at it, consider doing the Silk Road expedition.
Where to stay: Three Camel Lodge, touted as the Gobi Desert's one and only luxury eco-resort. Experience life in a traditional ger, but with modern amenities.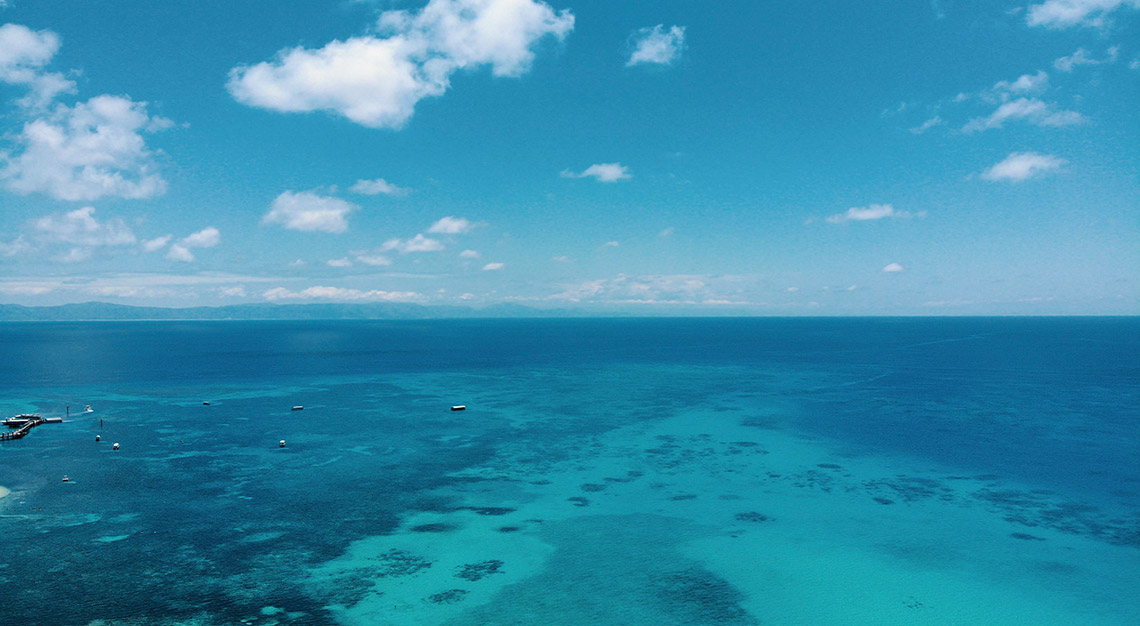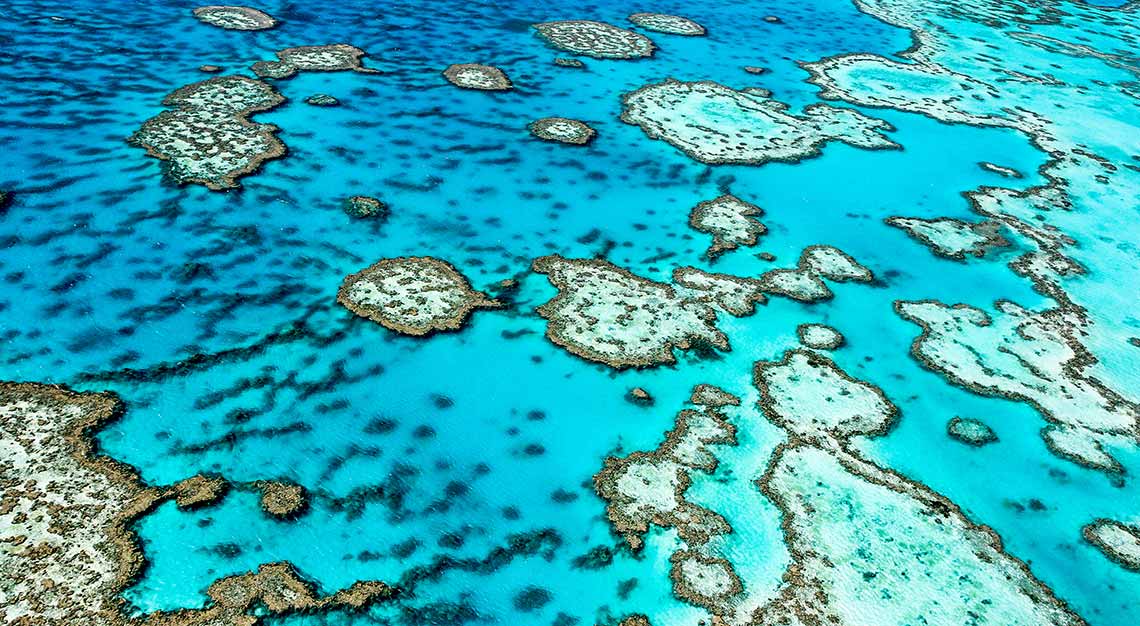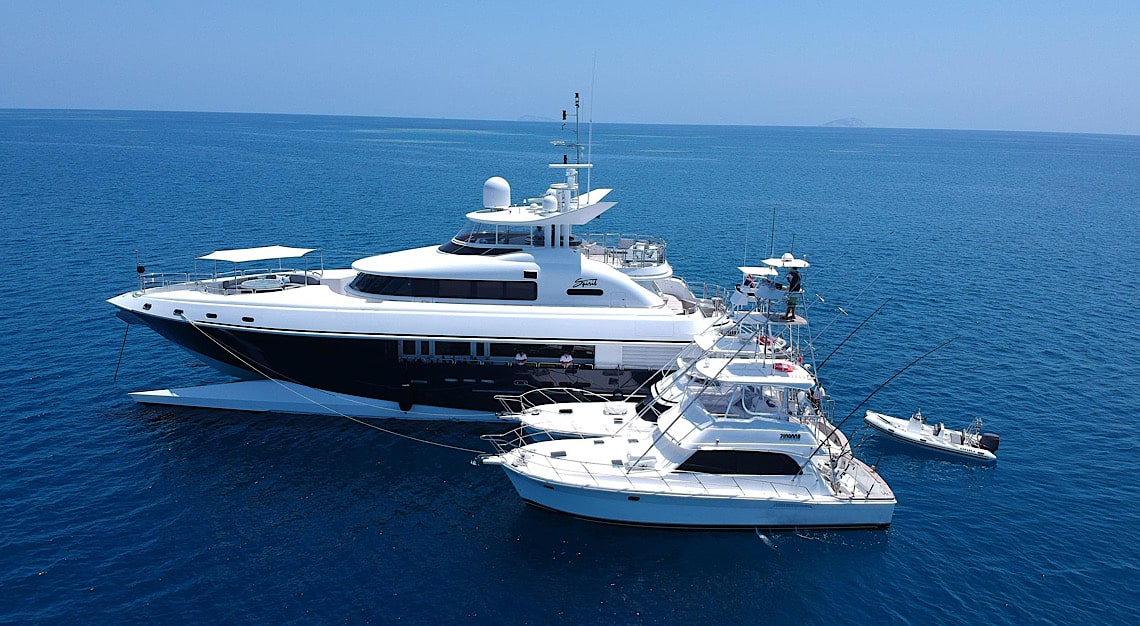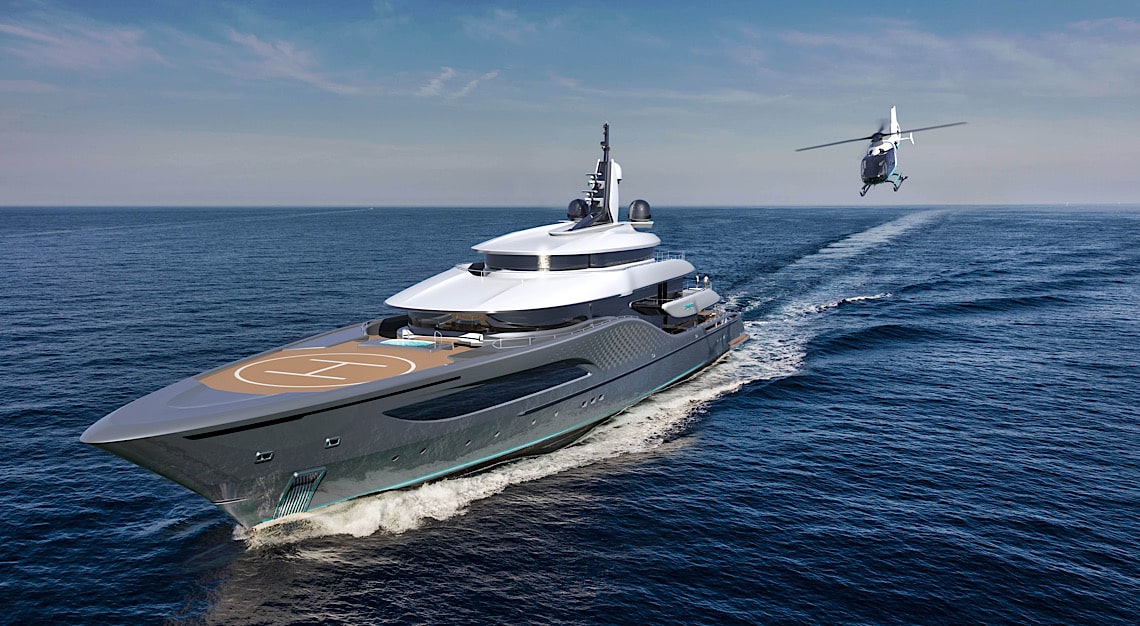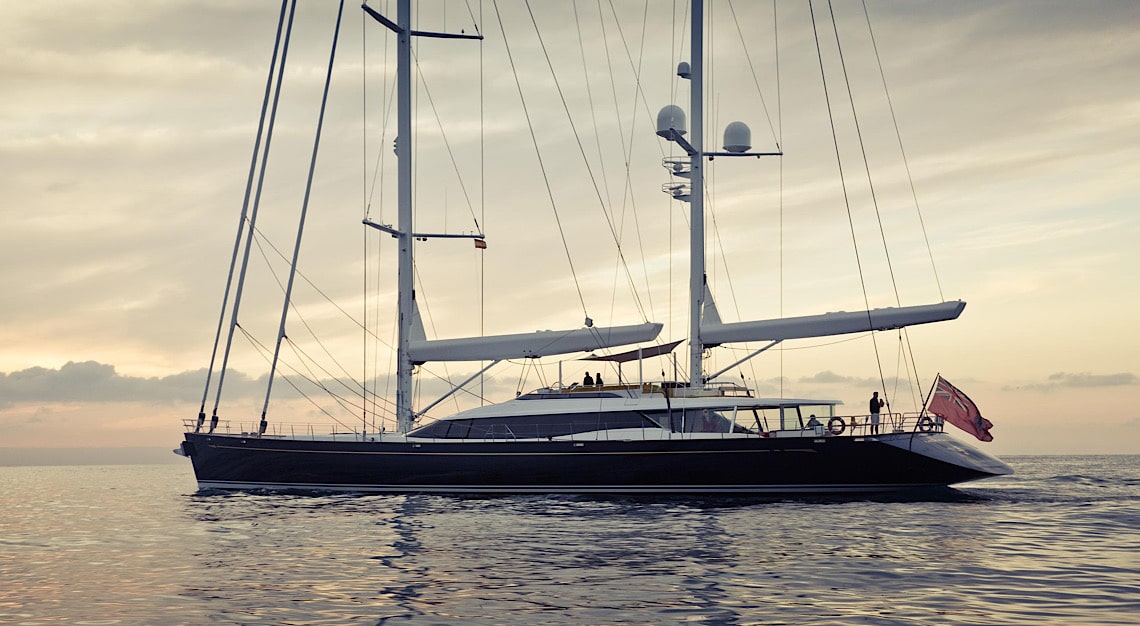 Great Barrier Reef
At 344,400 km2, the Great Barrier Reef is a turquoise paradise bigger than the size of the UK, Switzerland and Netherlands combined. Scenic helicopter tours (when they were still a possibility) cover only a fraction of it. To see it all, a commercial flight sounds like the perfect solution.
If we could touch down: We'd spend at least four nights snorkelling, deep-sea fishing, and scuba diving. It's also common to spot humpback and dwarf minke whales along with bottlenose dolphins on the borders of the reef.
Where to stay: Forget beachside resorts. We'll be hopping on board private dive boats and superyacht charters such as MY Spirit, Quantum, and Radiance.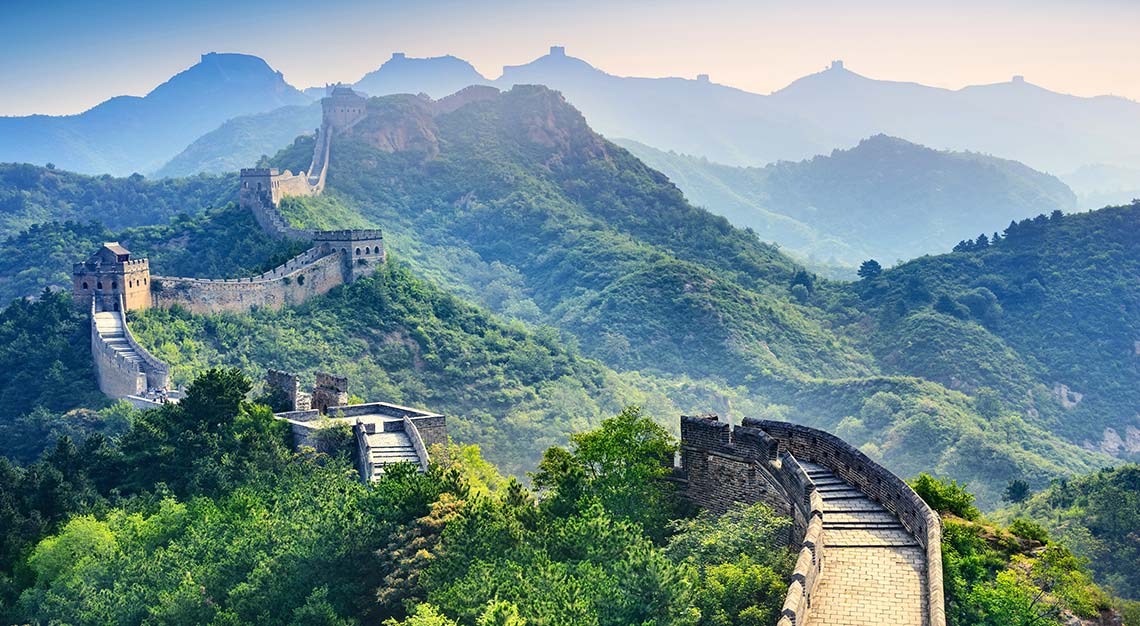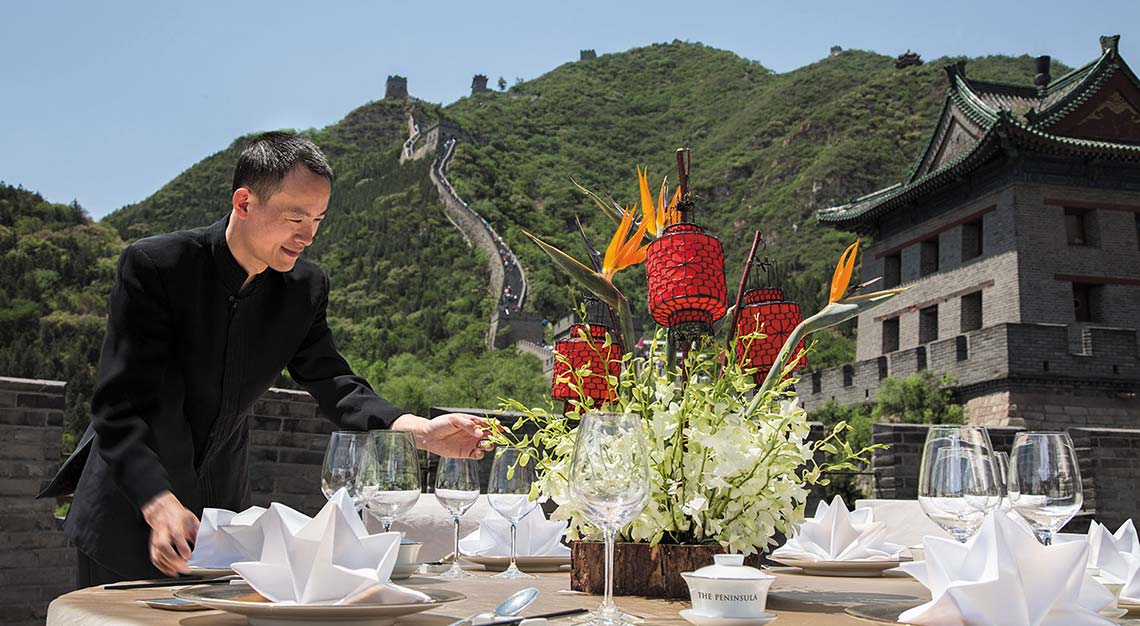 Great Wall of China
The Great Wall of China cannot actually be seen from space – that's just a myth, but it can certainly be admired from a plane. By flight, you can easily traverse its entire 21,196-km length, including the lesser-seen stretches that extend into Inner Mongolia.
If we could touch down: We'd skip the touristy Badaling and Mutianyu sections and head to Gubeikou, where the original wall is unrestored and untouched. Two days is enough for exploration.
Where to stay: The Peninsula Beijing, which may be able to reopen its unique dining experience on the Wall if you ask nicely.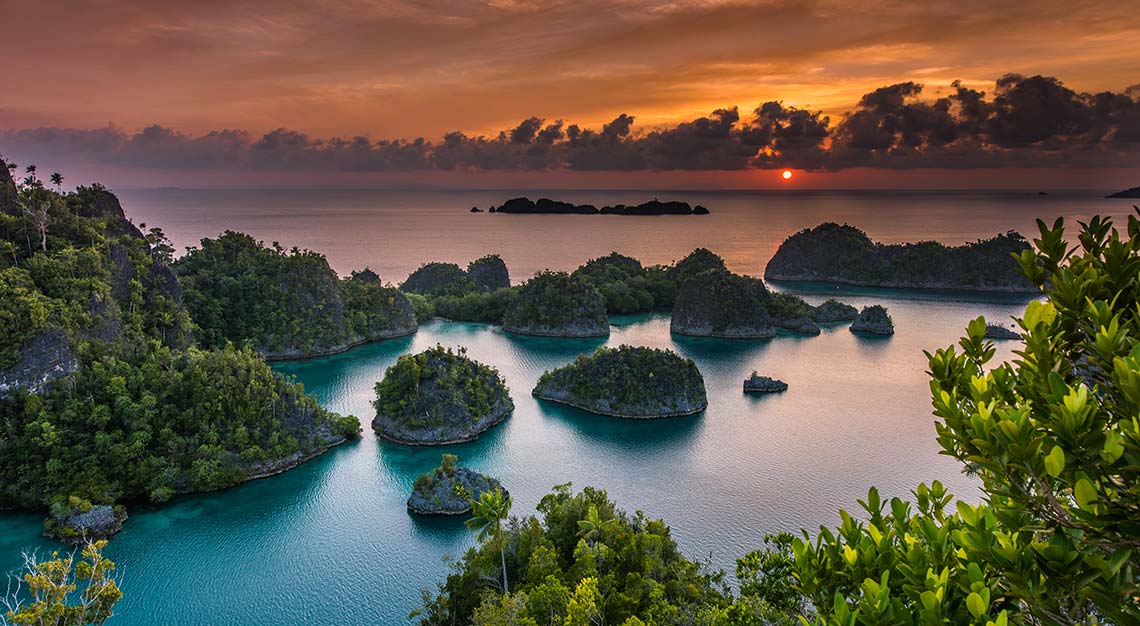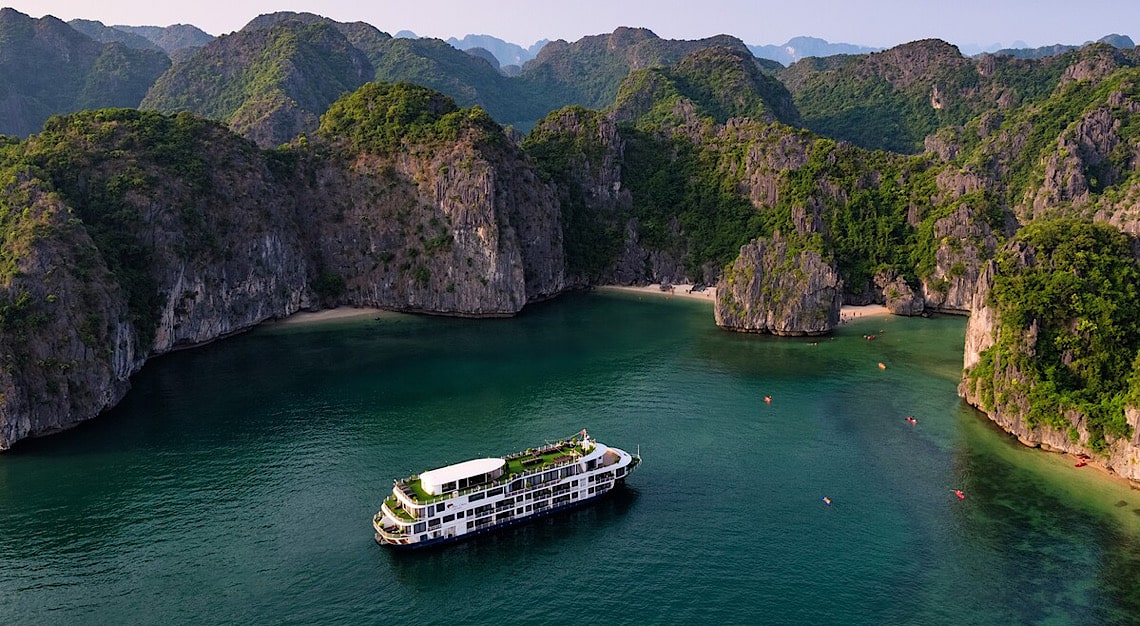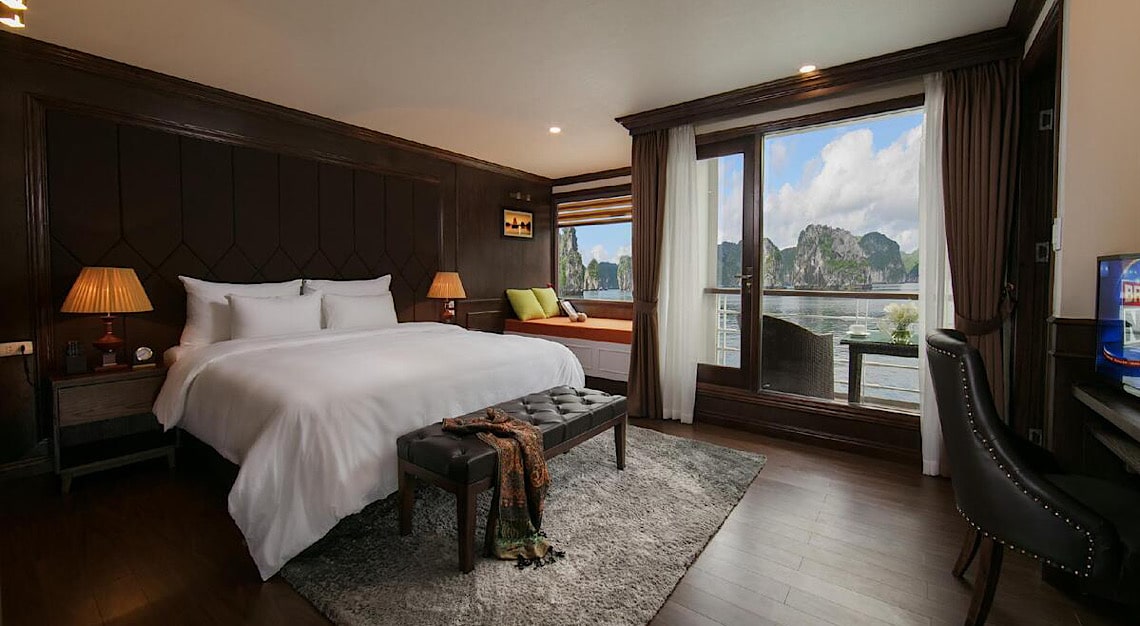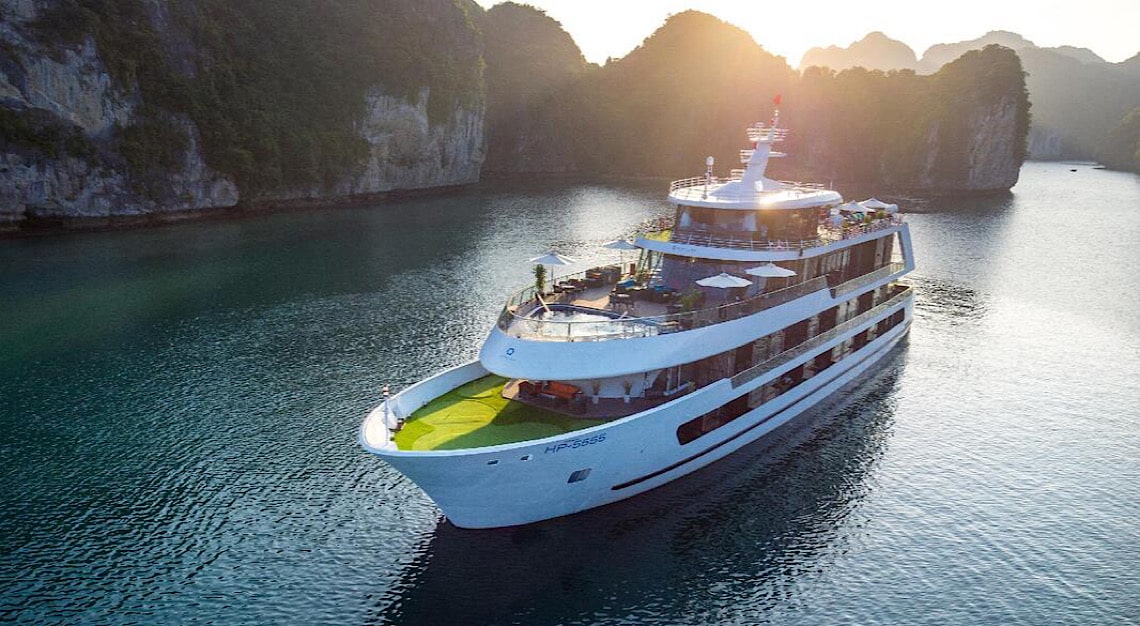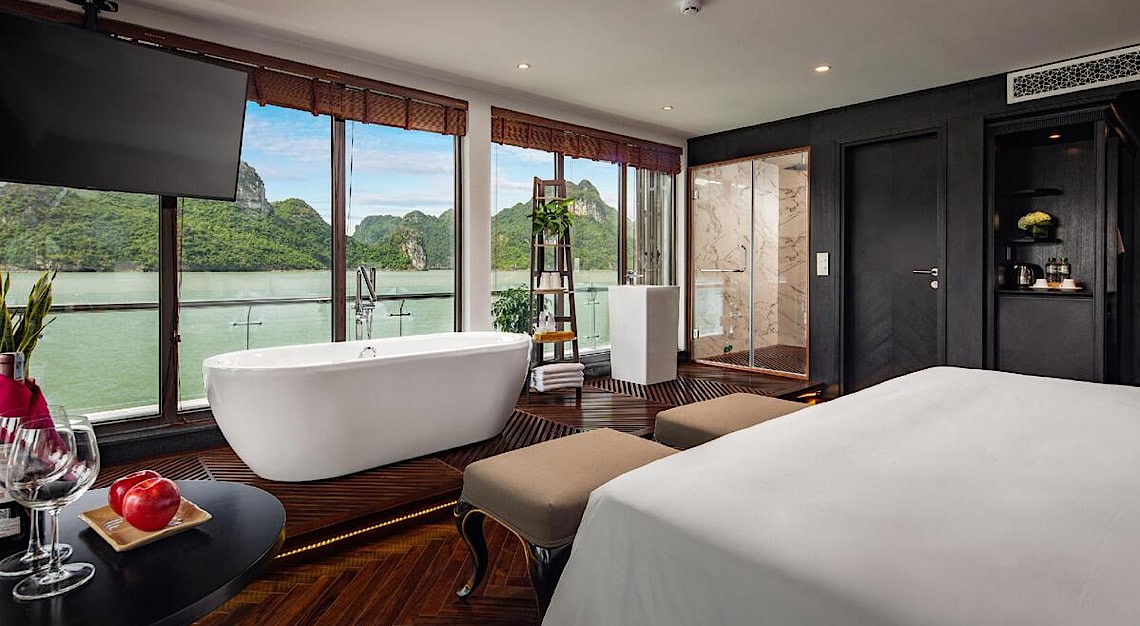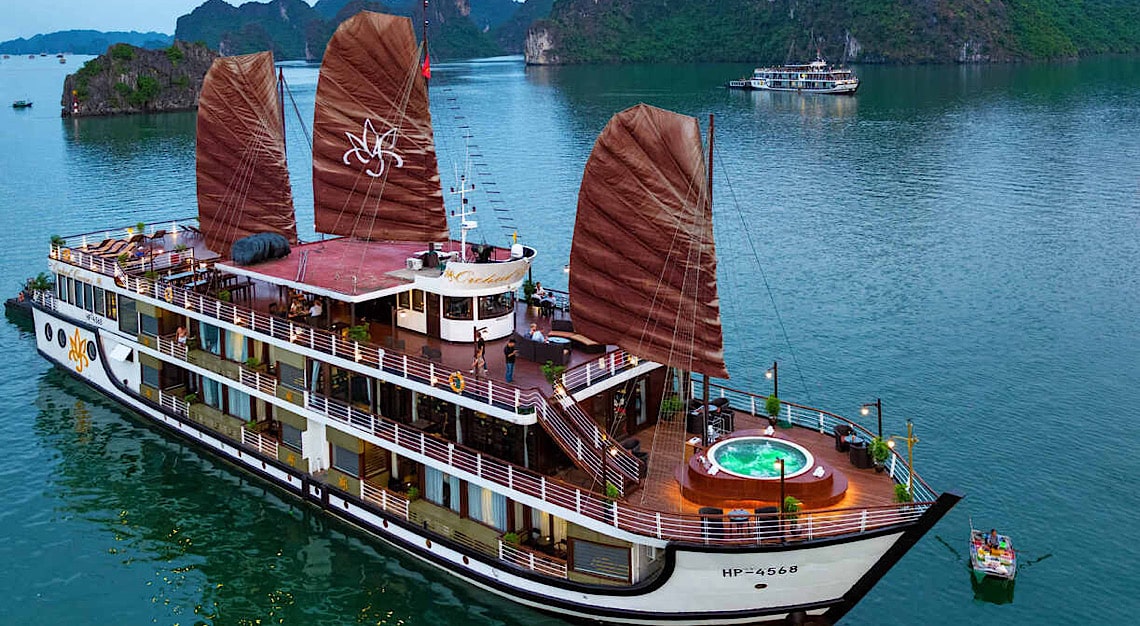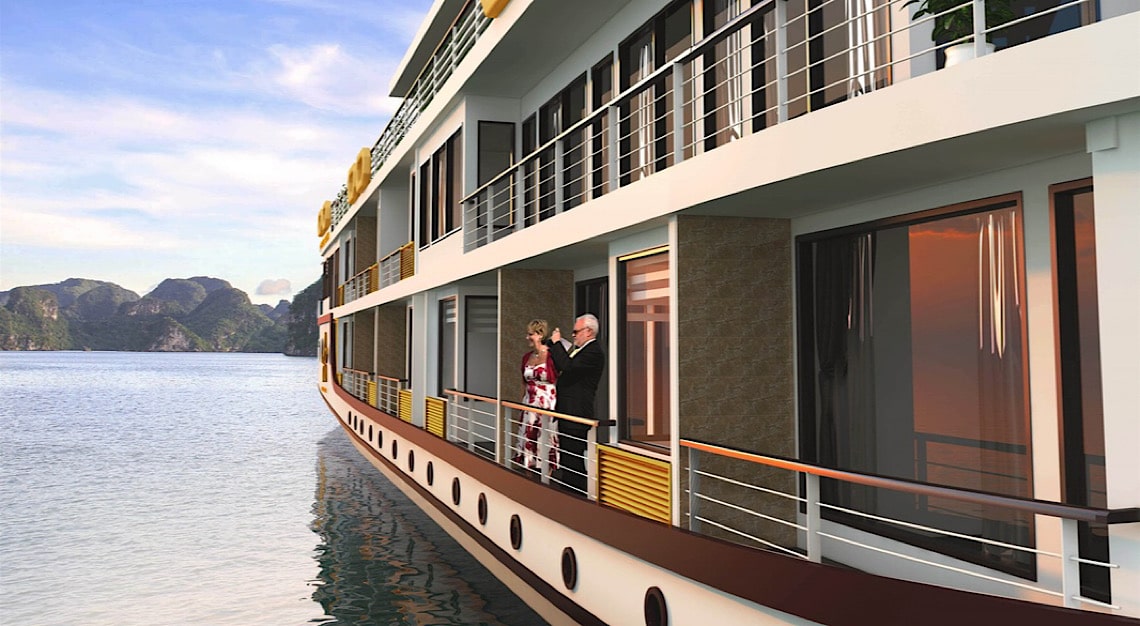 Ha Long Bay
Beauty isn't subjective – at least not when it comes to Ha Long Bay. The combination of majestic karst islands towering over turquoise waters has to be one of nature's greatest masterpieces. Plus, you'll get to see it like never before, void of hundreds of junk boats.
If we could touch down: We'd make time for the more remote Bai Tu Long Bay, located in an eponymous national park to the northeast of Ha Long Bay.
Where to stay: Most liveaboard cruises around Ha Long Bay take between two and four days. Mon Cheri, Stella of the Seas, Orchid Cruises or Azalea.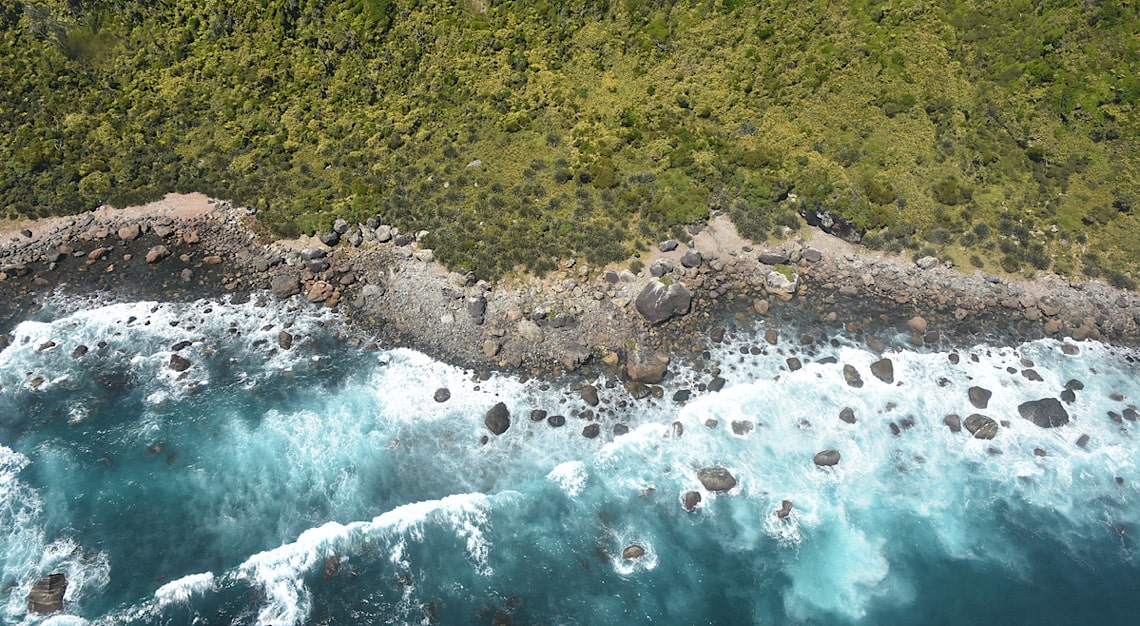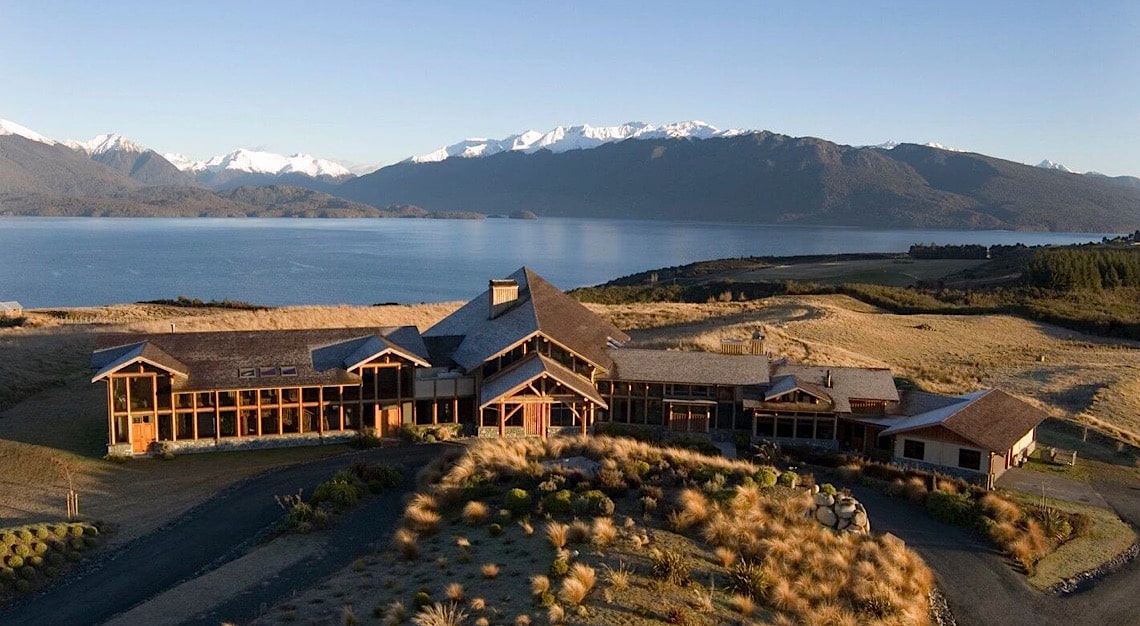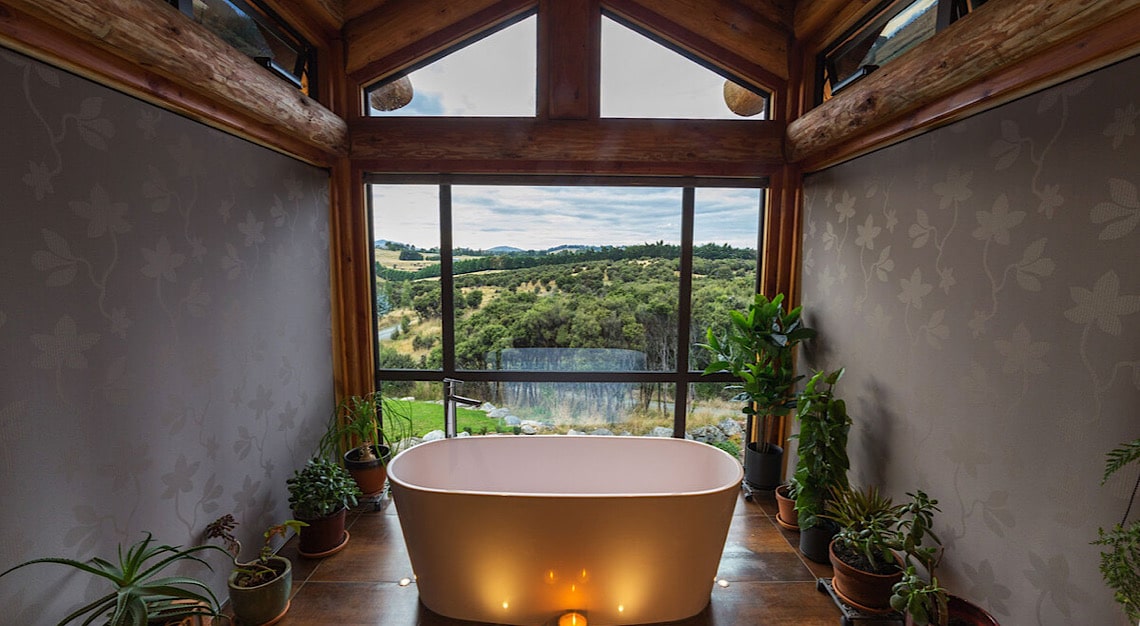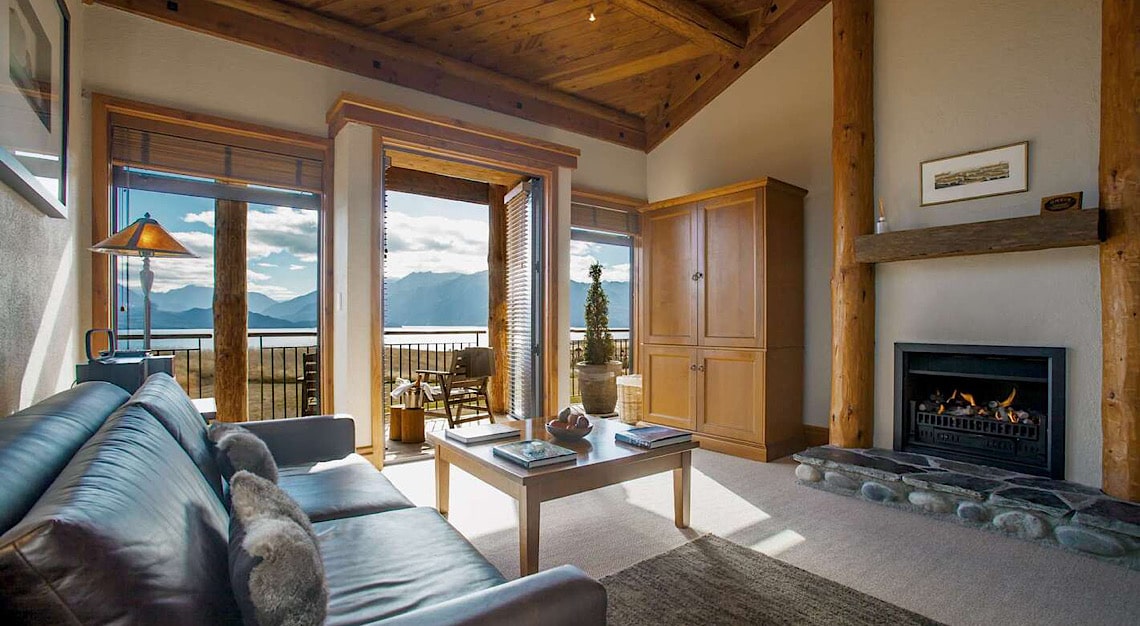 Milford Sound
With mountains covered in lush jungle often half hidden behind fog and rising above clear, mirror-like waters, it's easy to imagine that should Jurassic Park become reality, New Zealand's most famous fjord would be first in the running as the perfect location.
If we could touch down: We'd do as the locals do and visit the lesser-known glaciers, such as Rob Roy, Jura, and Donne. Set aside at least two weeks if you're intending to embark on a road trip.
Where to stay: We like Fjordland Lodge for its location in the heart of the mountains, but New Zealand has no lack of luxury accommodation.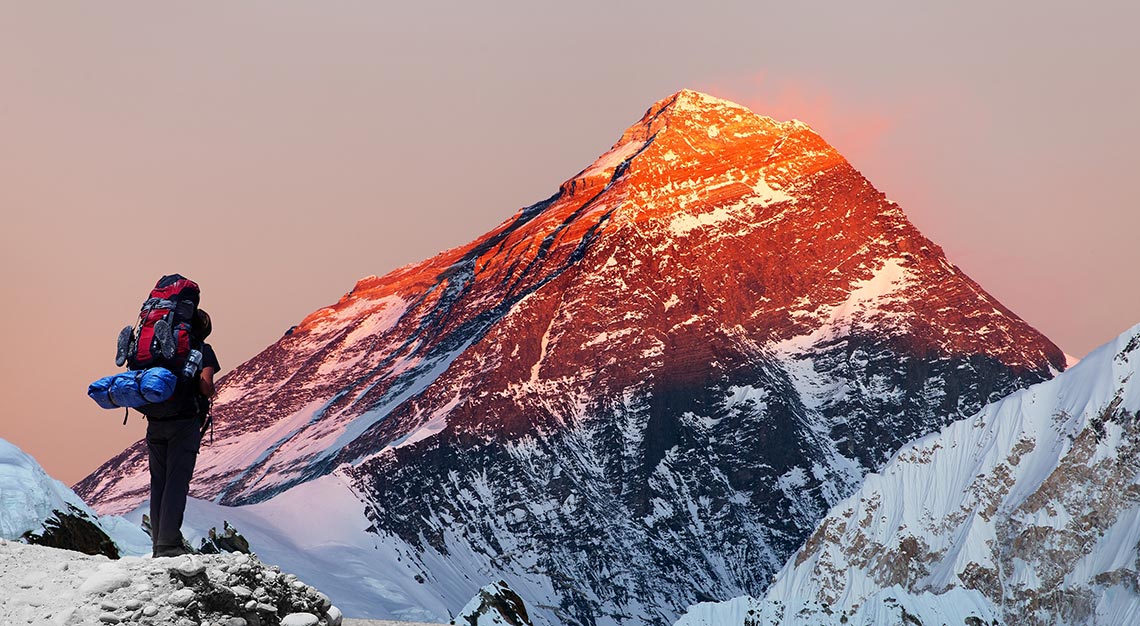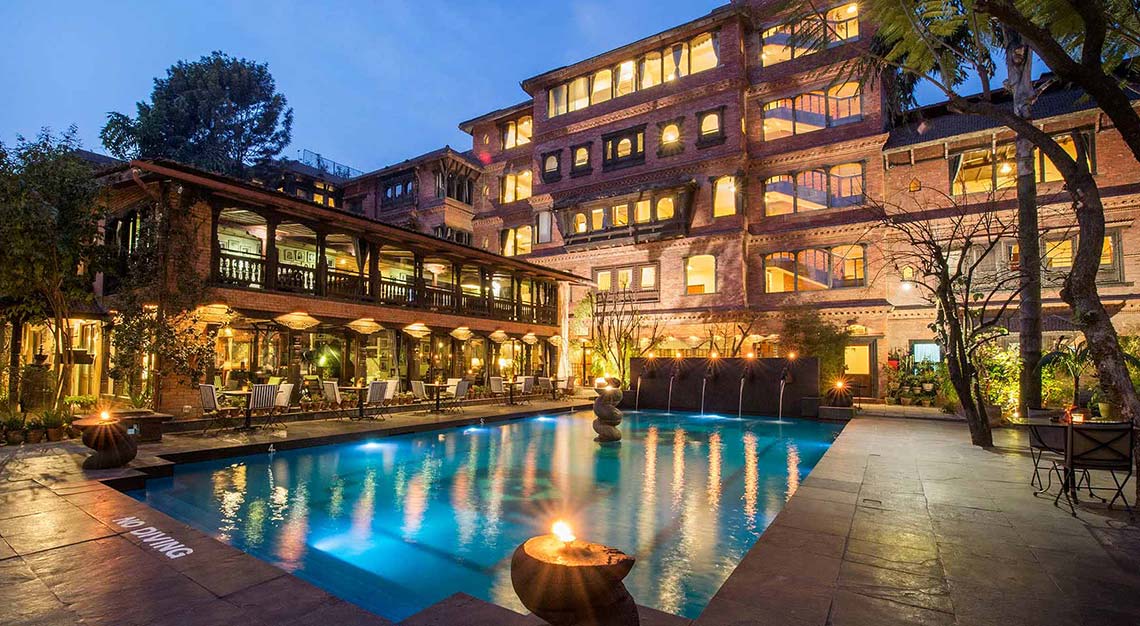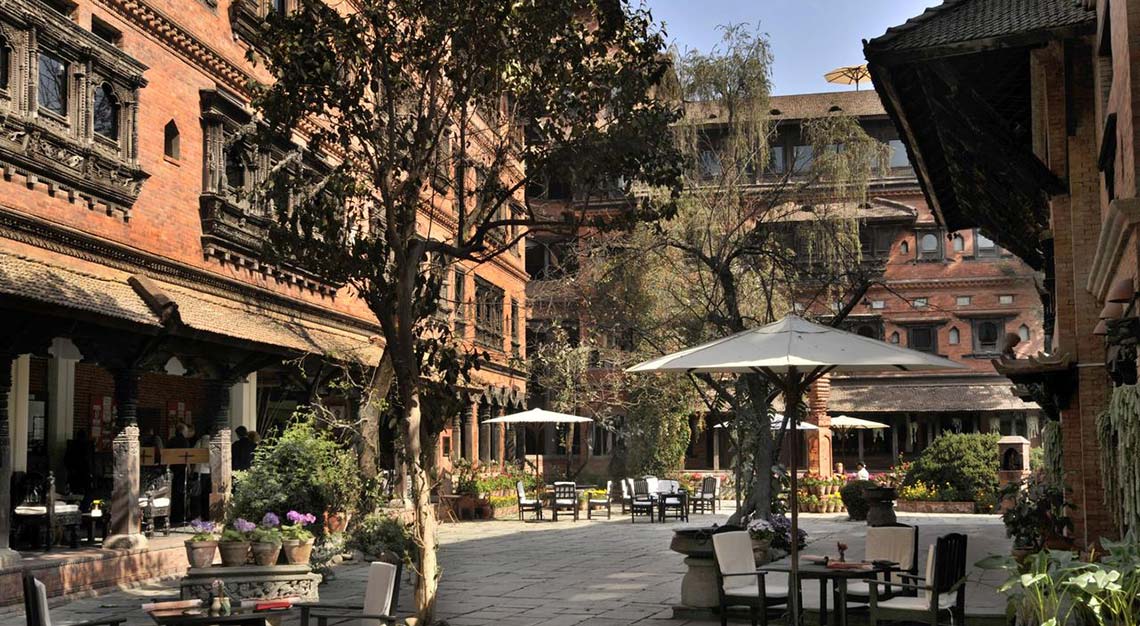 Mount Everest
Seeing Everest by flight may not give as much bragging rights as scaling it, but you'll get to claim the moral high ground (well, sort of) of not being a part of the pollution problem that plagues the Himalayas today. Plus, the best views of the vast landscape of snow-capped ridges are undoubtedly aerial.
If we could touch down: We'd time our trip to coincide with the Nepalese classical music full-moon concert held at Kirateshwar Mahadev Temple in Kathmandu. We'd possibly spend over a week there, given that there are seven UNESCO World Heritage Sites in Kathmandu, each which is worth dedicating a day to.
Where to stay: Dwarika's Hotel, essentially an architectural tribute to one man's love for his country's traditional carved wooden windows.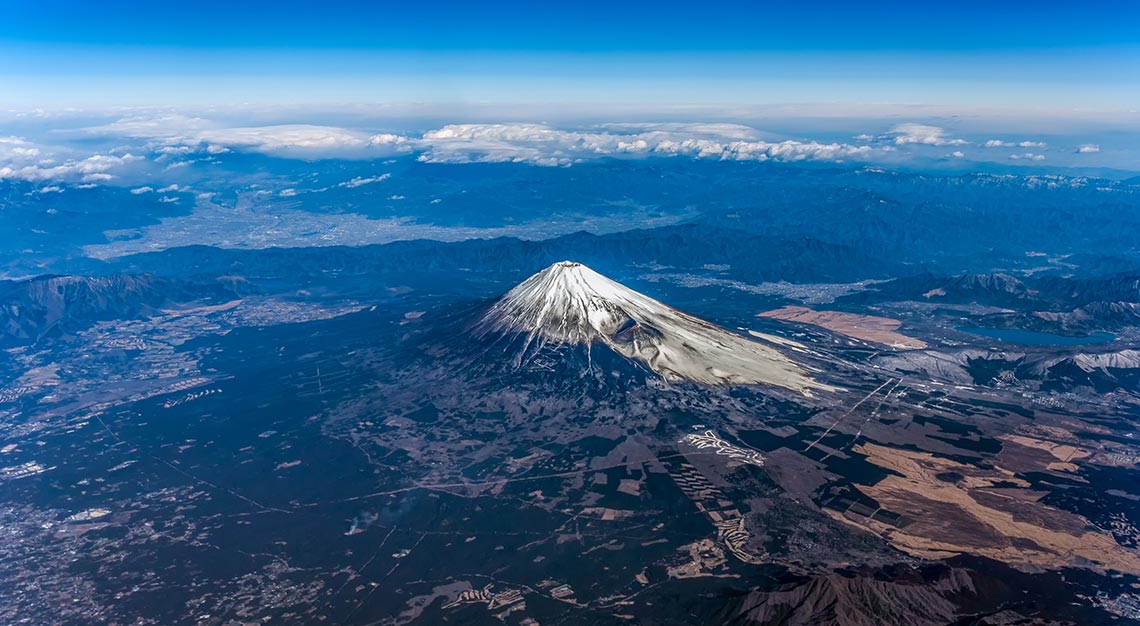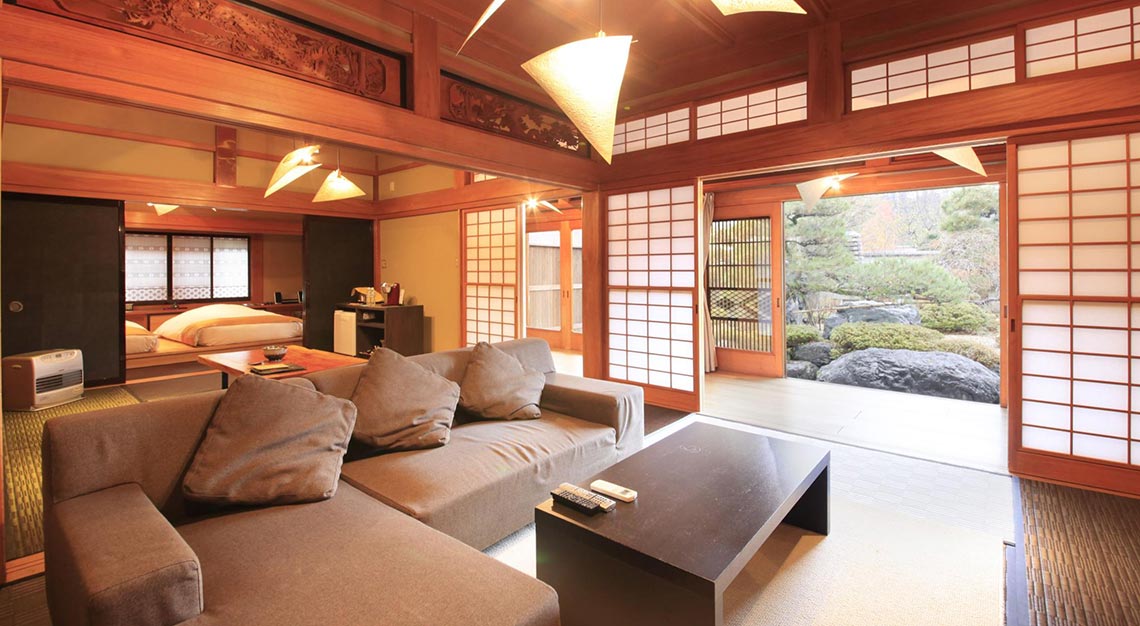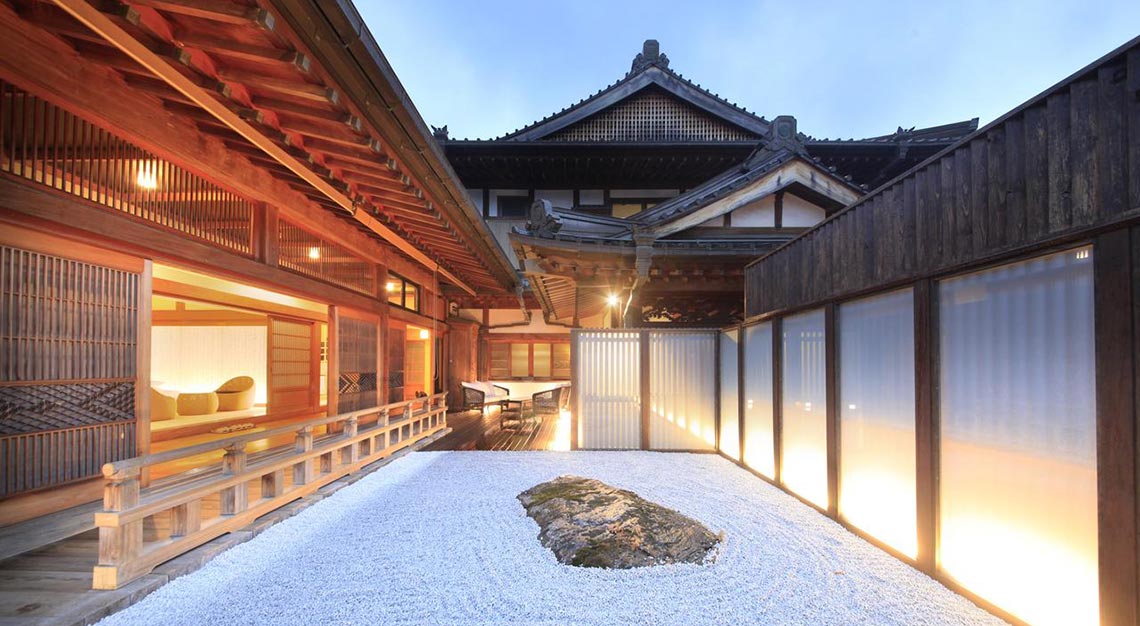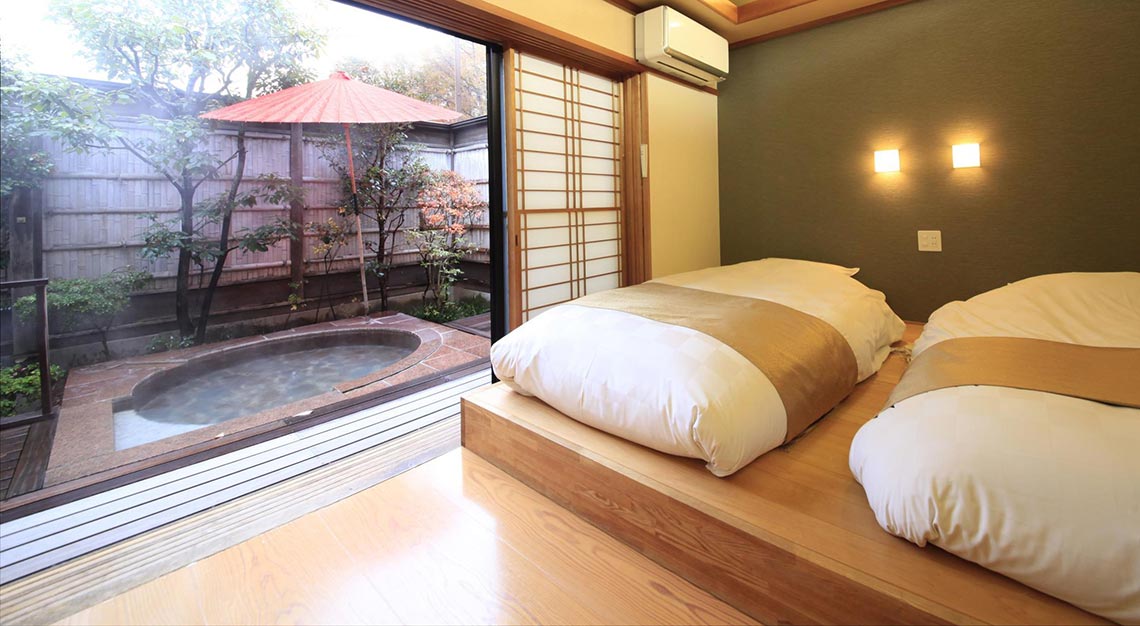 Mount Fuji
Snow-capped, and almost symmetrical when viewed from a lowly earth-bound angle, this is a mountain that seems to have conformed to Japanese perfectionism. From the air, you'd likely catch a glimpse of the rarely-mentioned crater on its summit – Mount Fuji is, after all, a volcano.
If we could touch down: We'd visit Ide Sake Brewery, which has been brewing sake with Mount Fuji's spring water for 21 generations. While it'd be easy to spend a month or two journeying through the whole of Japan, we'd set aside at least two full days to explore Mount Fuji and the nearby town of Kawaguchiko.
Where to stay: Fuji Onsenji Yumedono, a luxury ryokan with private open-air baths in each room.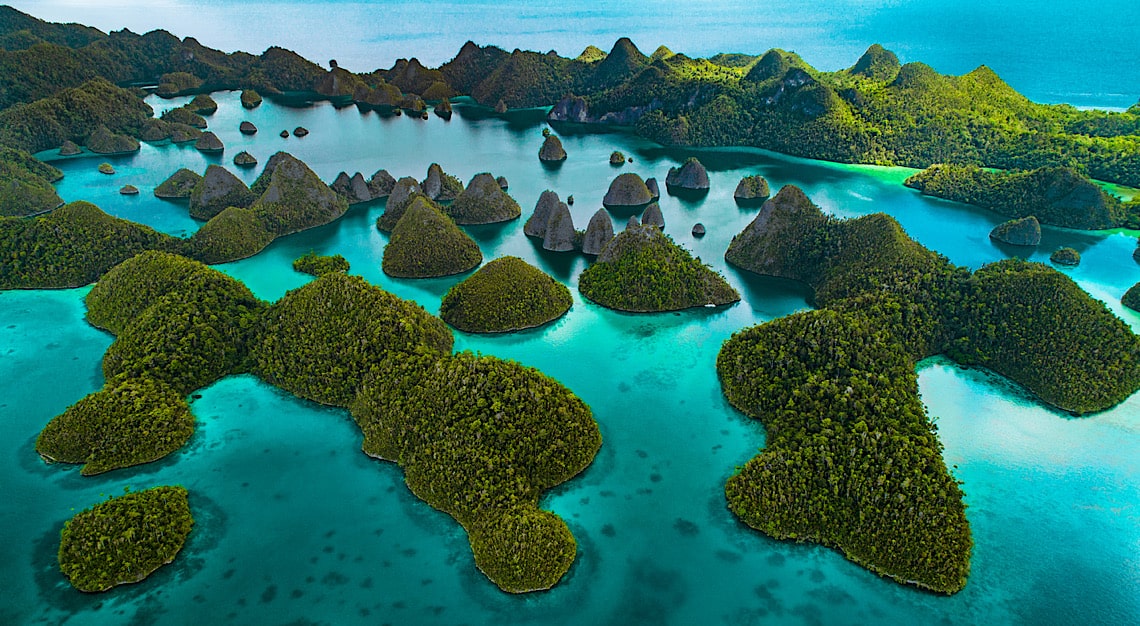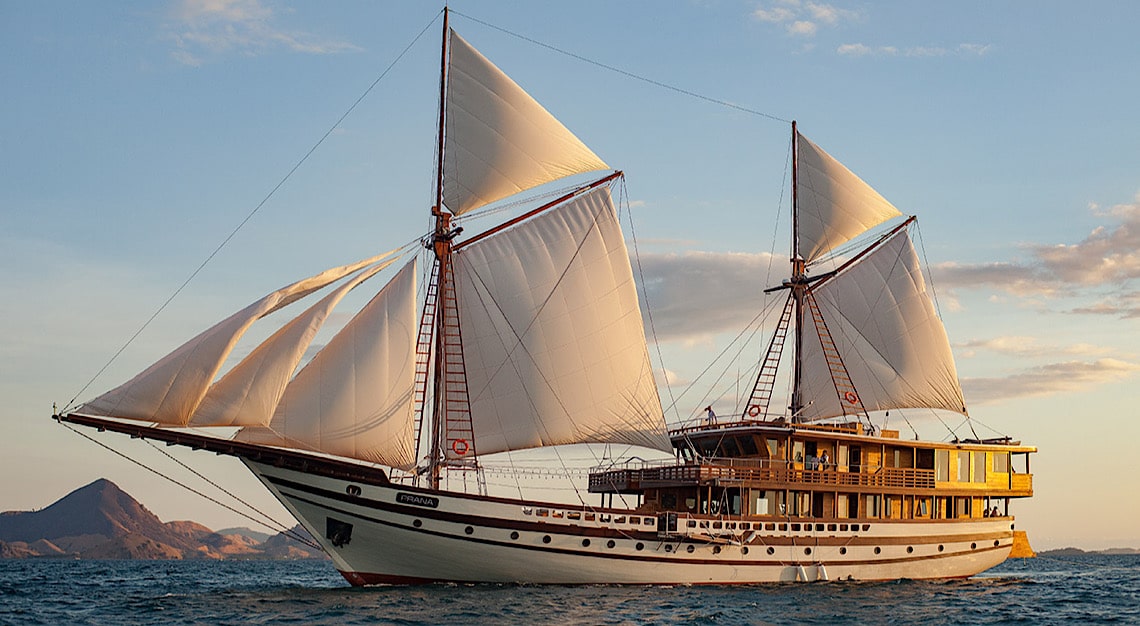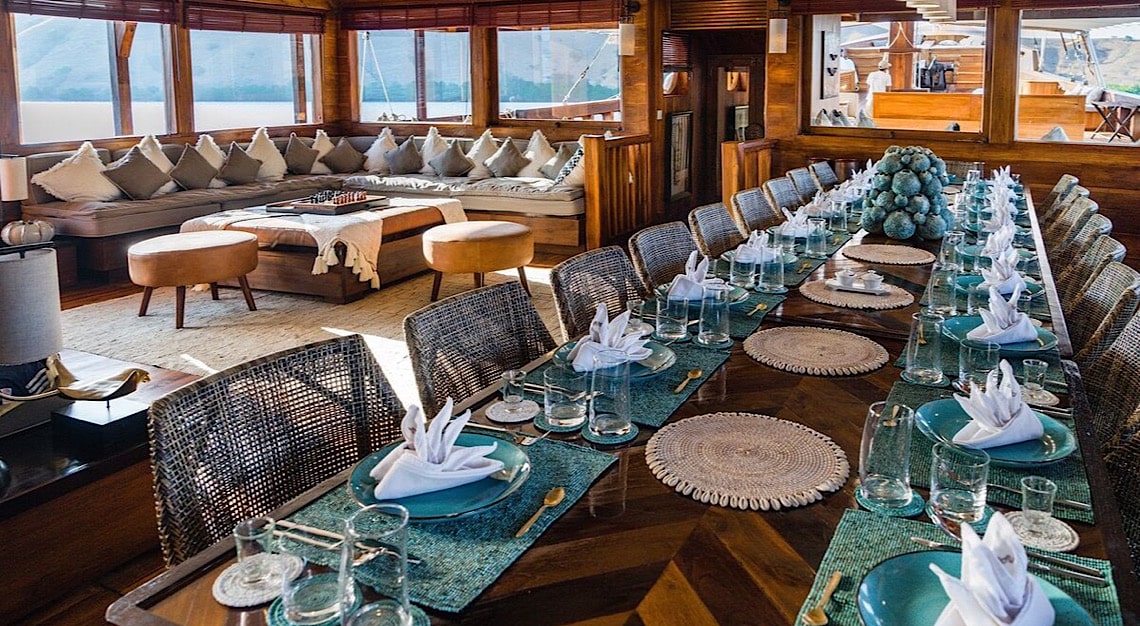 Raja Ampat
Raja Ampat's reputation as one of the world's best diving destinations is well deserved, but with its many white sand beaches, swaths of dense jungle and hidden lagoons, we reckon that it's just as breathtaking from air as underwater.
If we could touch down: Head to Batu Tara on Pulau Komba. You can watch the active volcano spew ash and lava into the sky and sea from a safe distance on board a boat.
Where to stay: Liveaboard with Prana by Atzaro, a 55-m luxury superyacht in the form of a phinisi, a traditional Indonesian two-masted ship. There's also Rascal yacht, another gorgeous phinisi fitted with soothing hues of cream and turquoise. Similar to the Great Barrier Reef, it's best to set aside at least a week for exploration.