If you fancy going out of the way for good food, look no further. Here are six off-road destinations that will probably leave you hungry for more
Spending 13 hours trapped in a plane cabin isn't necessarily fun, but there's plenty to look forward to on the other side. And what more to look forward to than a damn good meal? Food is the best part of any trip (or so we think), but finding that perfect off-road place takes special skill. For a start, here are six off-the-beaten-path destinations. Book your tables, buy your plane ticket, bring an appetite, and be prepared to eat, drink and repeat.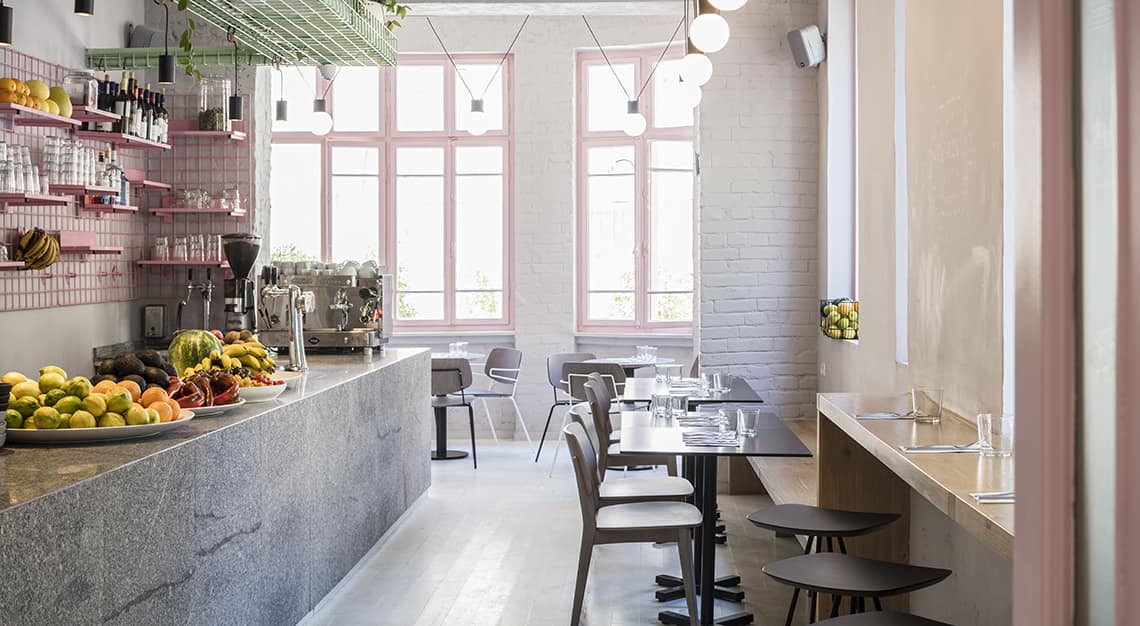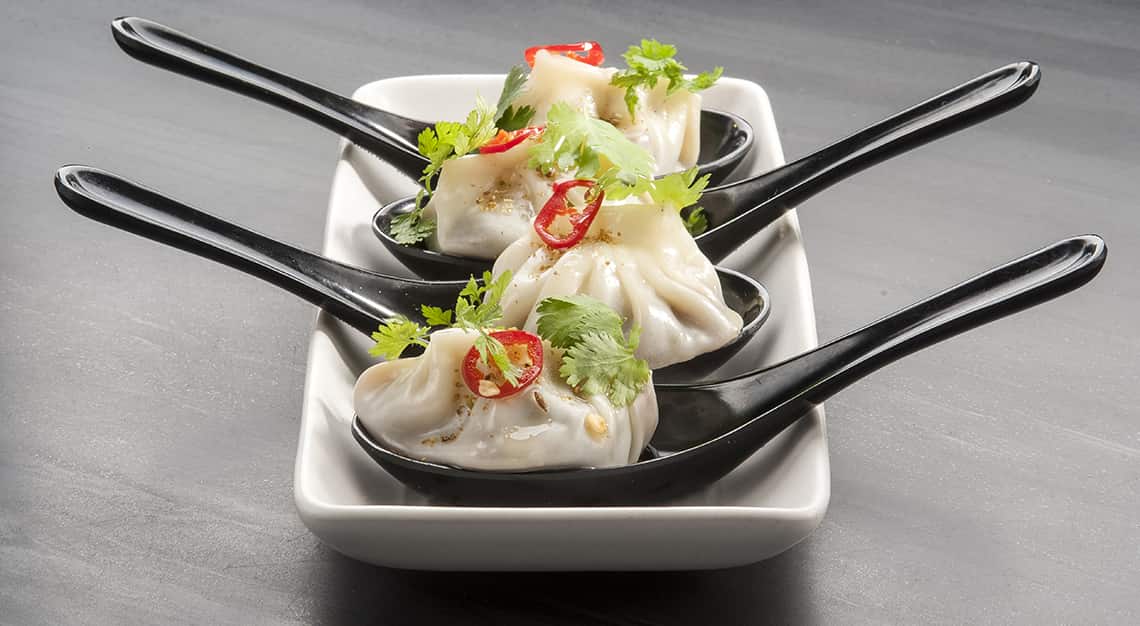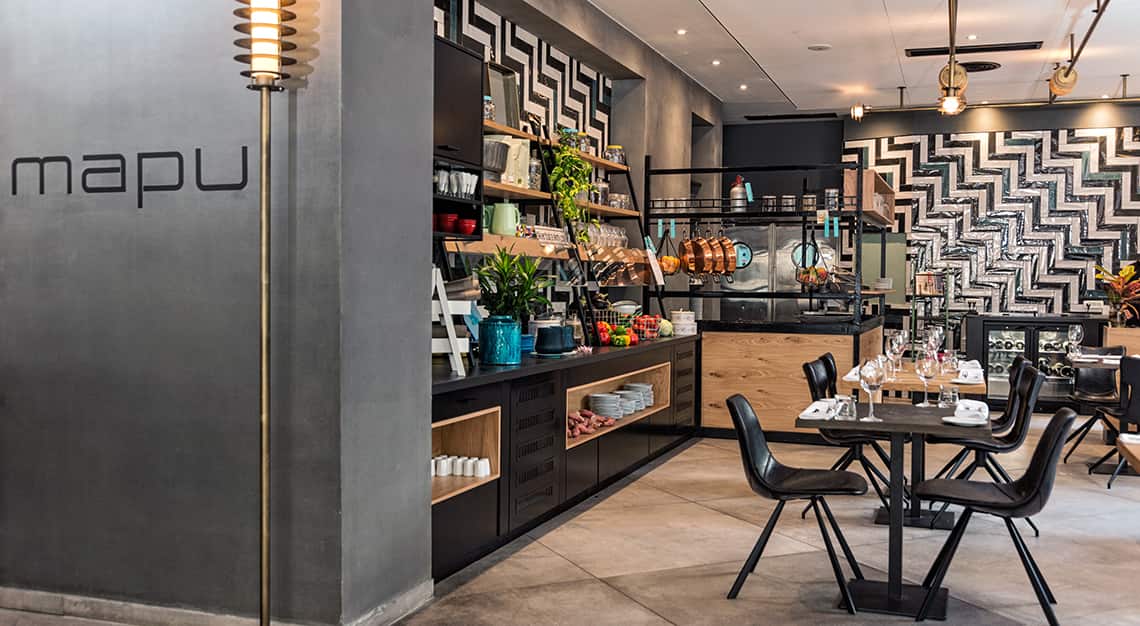 Tel Aviv, Israel
There's no better way to experience Tel Aviv than through its beachfront boardwalks, gritty neighbourhoods and kaleidoscope of eateries. From its hole-in-the-wall food joints to everything in between, there's always a melange of influences from North Africa, the Middle East and Mediterranean. Think bright, briny flavours, spices and spreads, and extra fresh produce that the city is blessed with.
Dine At
Claro: Ran Shmueli, one of Israel's most beloved chefs, is the backbone behind Claro's consistently high standard and warm feel. He remains true to his farm-to-table commitment with market-fresh ingredients. Grab a bar seat for the best views and watch Shmueli and his team prepare plates of fish confit bruschetta and handmade pasta. Be sure to save room for dessert – the raspberry coulis cheesecake is sublime.
Bana: The great thing about Israeli cuisine is that you'll hardly overdose on meat, but if you do, it's Bana to the rescue, a bright and pleasant space nestled in the heart of White City. Its vegan offerings centre around a range of fresh vegetables, fruit and herbs, without the meat substitutes. It just started serving brunch, too. Thirsty? The ouzo, almond milk and mint cocktail will do the trick.
Taizu: Local star Yuval Ben Neriah's Taizu has been causing quite a stir. Inspired by his travels through Southeast Asia, he's created an extensive seafood-heavy menu of small plates, featuring local twists on Asian street food. Enjoy veal cheek and pomegranate broth dumplings, and hummus koftas with unripe mango and fresh coconut, then proceed to the bar for a cocktail paired with the famous Ana Shapiro dessert.
Mapu: Celebrated chef Nir Zook, known for his restaurants in Tel Aviv, is now ensconced at Prima City Hotel. Get a taste of his kosher skills at Mapu, where he's obsessed with local ingredients and the fervour to make everything by hand. The menu boasts rustic creations such as lemony veal regalo, cashew cream bucatini and lightly smoked goose breast, served
with mulberries.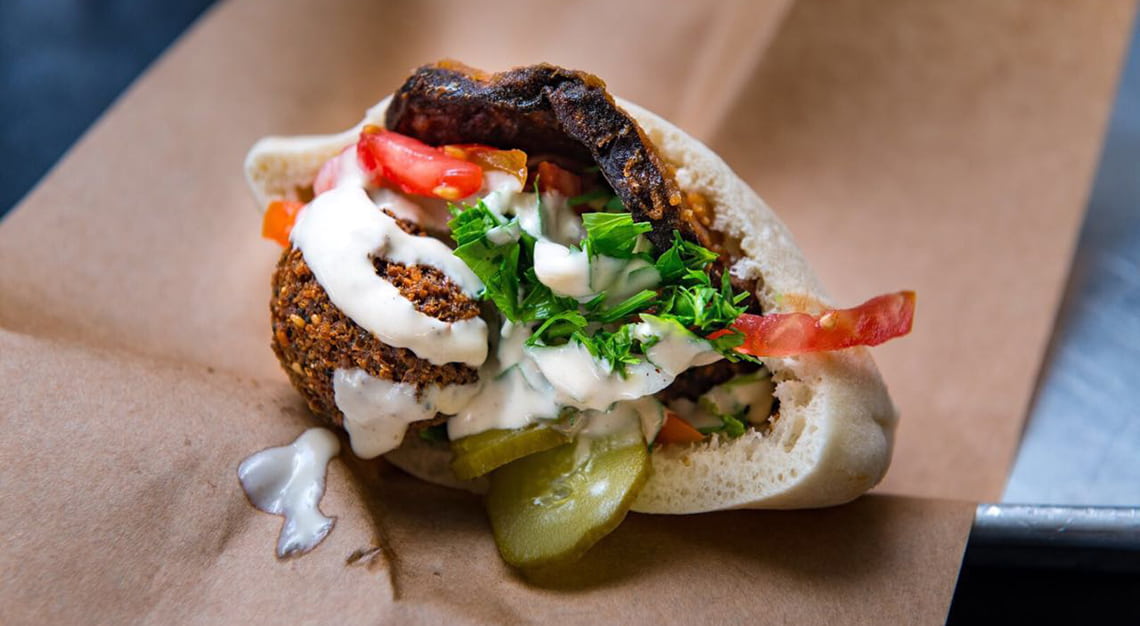 Get a Snack
When in Israel, you can't escape the falafel, so settle only for the best. Falafel Hakosem is in a league of its own and equally good for a hearty shawarma and sabich. Be sure to try lechem bread, too. The best would be at a traditional Shabbat dinner in someone's home. Log onto Eat With and schedule a home-cooked meal with a local. Do also pay a visit to the open-air Carmel Market and Sarona Market, where you'll find ridiculously good knafeh at Natzeret Sweets.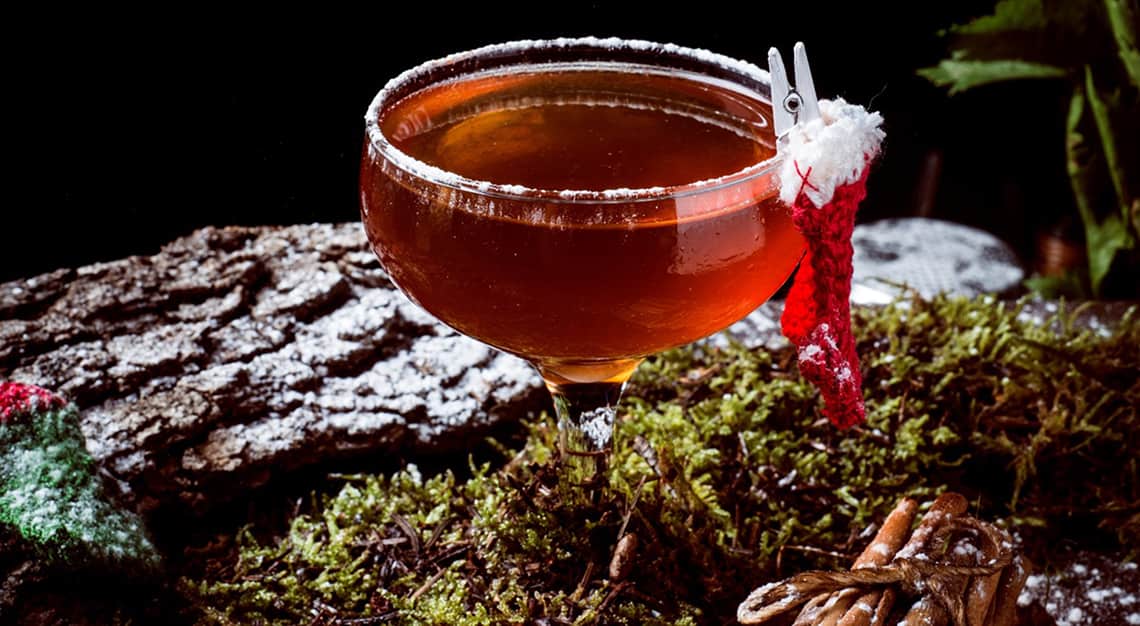 Drink Up
Imperial Craft Cocktail Bar, tucked away inside the Imperial Hotel, is on top of its game when it comes to craft cocktails. It offers a great range of tiki drinks and potent concoctions like the Old Fashioned Hipster. Beer lovers will appreciate Lone Tree Brewery, a micro-brewery known for its love of natural craft beers.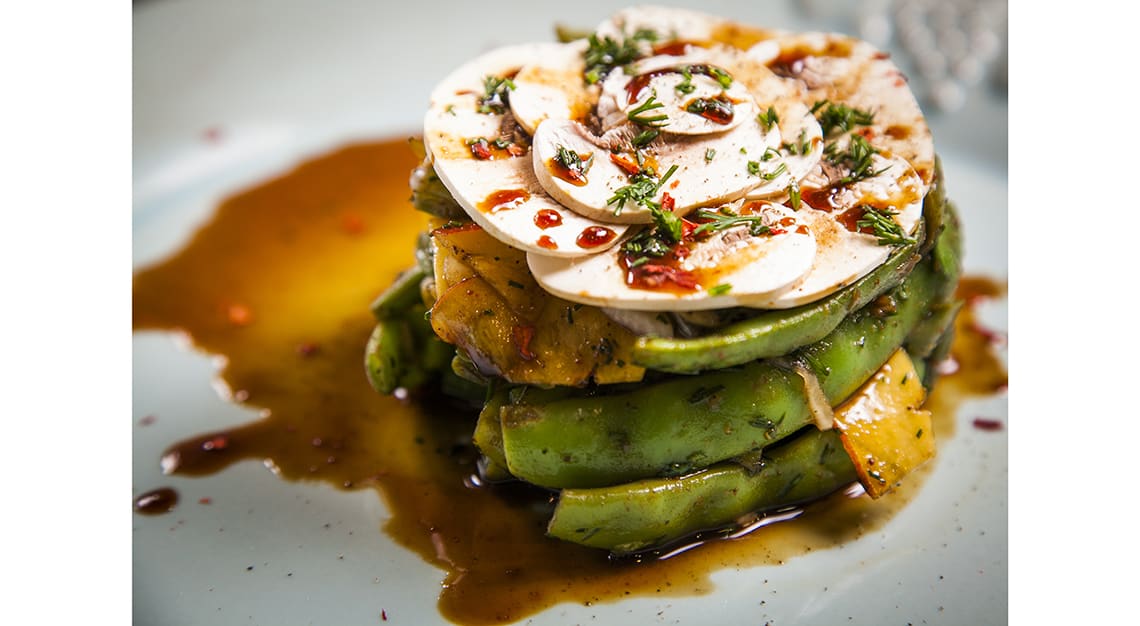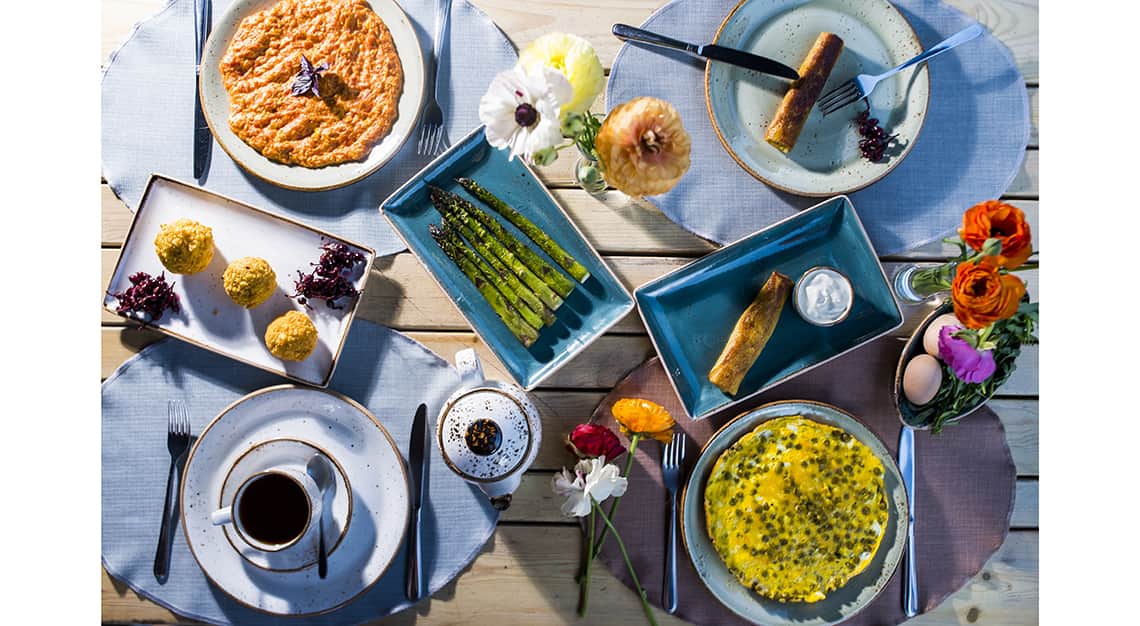 Yerevan, Armenia
The capital of Armenia isn't always at the top of everyone's bucket list, but surely it deserves more credit. The city is filled with natural beauty, culture and plenty of places to keep you happy and full. The joy of Armenian food is how it cherry-picks the best flavours of Persia, Russia, Georgia and the Levant, and makes for its own. All for one and one for all.
Dine At
Dolmama: Now a classic Yerevan stopover, Dolmama rose to fame with its honest but elevated Armenian food. Chef-owner Jirair Avanian has called it home since 1998, and focuses on eastern Armenian dishes such as mulberry khorovats (meat kebabs), ridiculously good dolma (ground meat and herbs wrapped in grape leaves) and khashlama (stewed meat). Reserve in advance to avoid disappointment.
Lavash Restaurant: The more modern sister restaurant to Tavern Yerevan, Lavash hits all the right spots with warm service and a dependable mix of classics, fresh from the farm and cooked to order. Opt for cool walnut paste, arishta (Armenian spaghetti) and especially the Jingalov hats, a flatbread stuffed with chopped greens. And if it's not too early, there's a respectable list of spirits to choose from. Fans of vodka will be quite pleased.
At Gayane's: This restaurant has been serving some of the best Armenian cuisine since 1997, and although its owner recently passed away, her legacy remains. Loved for its homemade food – the late Anthony Bourdain liked the trout wrapped and baked in lavash – the restaurant is equally famous for its relaxing and welcoming atmosphere. Good grub, live piano music and the feeling of eating in your own backyard? At Gayane's is reason enough to have you back
in Yerevan.
Anteb: The restaurant isn't fancy, putting in little effort into its decor and service than its food. But it's always packed with satisfied customers feasting on western Armenian dishes similar to Turkish cuisine. Enjoy skender kebabs, mezes, fatayer (meat pie), lahmajoon (Armenian pizza) and for that cherry on top, baklava.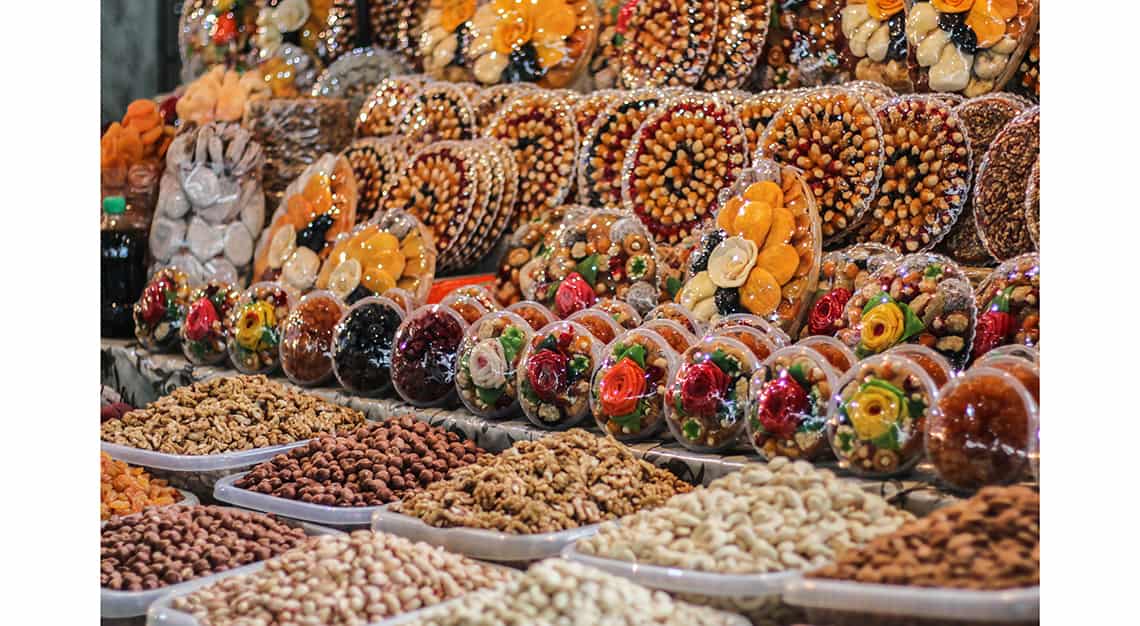 Get a Snack
Yerevan is home to GUM Market, Armenia's biggest fresh food market. October brings in a seasonal array of produce, but if you're there in the winter, you'll find plenty of dried fruit, syrup-coated walnuts known as sujukh, cheese and basturma (spicy cured beef).
Drink Up
The city has long been acknowledged as the cradle of winemaking. Swing by Wine Republic for its enormous selection of local wines or In Vino, the first speciality wine shop, bar and club in Yerevan.
But if you're into Armenian brandy, Ararat Museum should make for an interesting experience.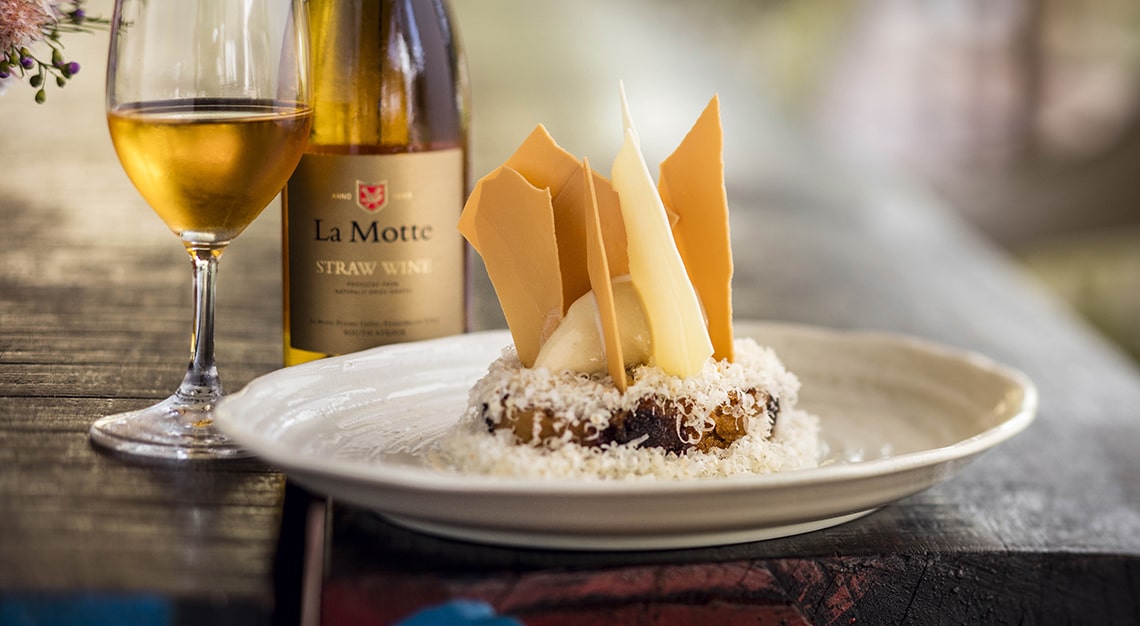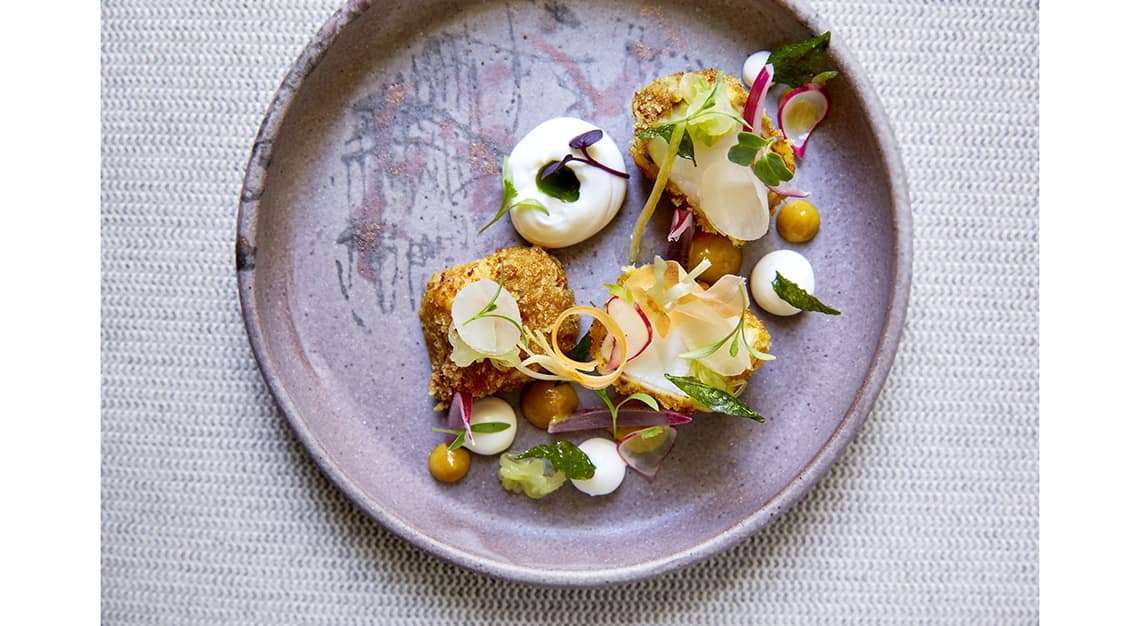 Franschhoek, South Africa
Franschhoek, or French Corner, gets its name from its first white settlers – French Protestants who escaped Catholic persecution in the late 1600s. They were instrumental in nurturing a winemaking culture in South Africa, which led to Franschhoek being the most spectacular of all its wine centres. It's also developed into a culinary mecca, bursting at its seams with world-class restaurants, great wines and fresh produce.
Dine At
Franschhoek Kitchen: Nestled in the beautiful Cape Winelands is one of the valley's leading restaurants. Part of Holden Manz Wine Estate, the chef shows off locally sourced seasonal produce in simple yet punchy dishes. You'll find out as soon as you dig into the trout tartare and ribeye.
Pierneef à La Motte: Named after the late South African artist Jacob Hendrik Pierneef and influenced by his love of the country's diverse landscape, the menu boasts recipes that were once manuscripts of the Old Cape and have evolved over the last three centuries. Modern heritage cuisine is what it is, and with Faber's former chef Eric Bulpitt on board recently, all the better. Head over at lunch for the walnut and pear black pudding, roast quail and spiced pear tarte tatin. Do check out the Farm Shop as well for a mean Shiraz loaf of bread.
Foliage: Chris Erasmus, who cut his teeth at Pierneef à La Motte and Noma in Copenhagen, opened Foliage in 2014 to pursue his interest in foraged ingredients and old-school techniques like pickling and fermenting. His terroir-driven menu is peppered with edible plants, mushrooms and free-range game. Standouts include the barbecue Afrikaner beef hump as well as pork belly and pickled mango.
Protégé: A minute's walk from Foliage is somewhere a little more casual. Founded by Scot Kirton, the culinary king behind the likes of Foxcroft and the nearby La Colombe Petit, Protégé is his latest venture that opened at Le Quartier Français. His idea is to introduce a fun and unpretentious dining experience backed by a motley crew of flavours. French bistro-style influences and his love of Asian flavours are evident, too, in his braised lamb and roti, goat cheese onion tart and kimchi pork belly.
Get a Snack
Franschhoek Village Market is a thriving weekly fest of food, craft and apparel. It is one of the best markets in the Cape region and expands with even more traders every July during Bastille Festival. Watch out for Good Food & Co Deli, where it's all free-range meats, handmade cheeses and freshly baked pies. Next, head down to Franschhoek's Heritage Square for ice cream. De Villiers Café churns the dreamiest flavours with only natural and fresh ingredients.
Drink Up
&Beyond offers extraordinary experiences across Asia, Africa and South America, and one to take note of is its winelands helicopter tour. The tour includes a private tasting of Bouchard Finlayson's award-winning wines and a chocolate-wine pairing at Waterford Estate.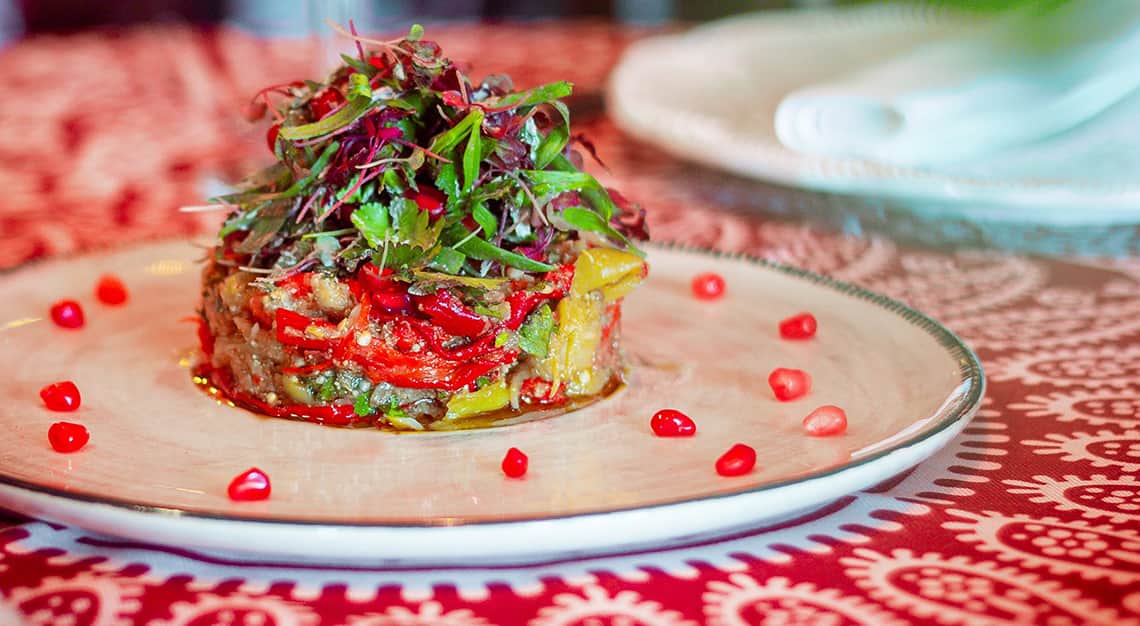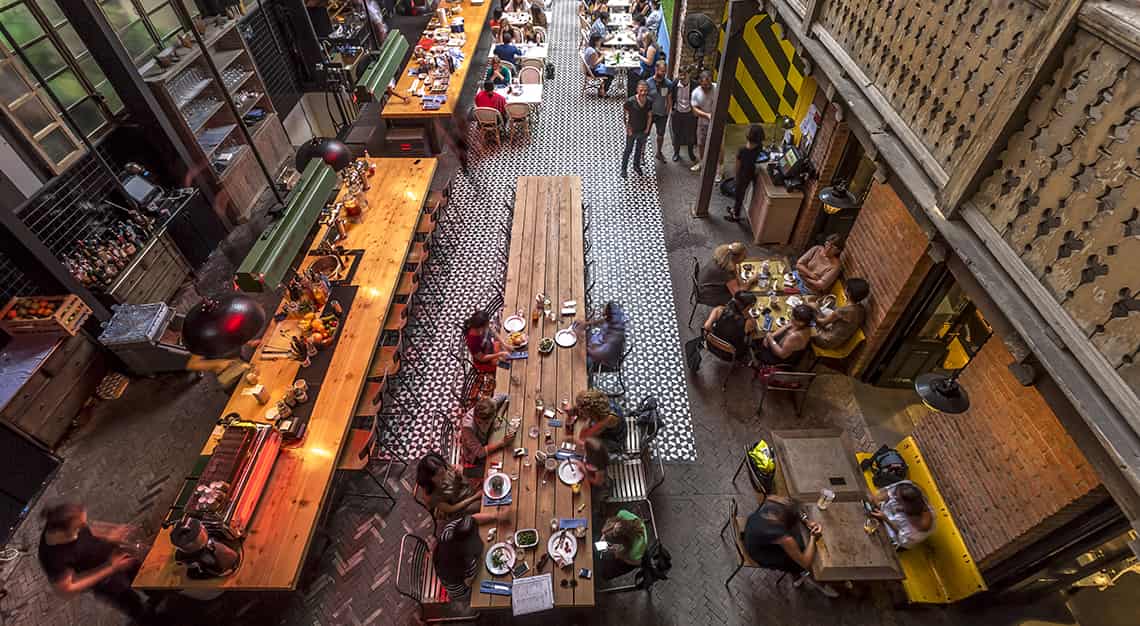 Tbilisi, Georgia
Georgia may have had a difficult past, but whatever deprivations it suffered, food is hardly one of them. Said to be the world's first fusion cuisine, its food is as diverse as the land itself, benefiting from the influences of Europe, the Middle East and Western Asia along the Silk Road trade routes. You'll experience it best in Tbilisi, where post-Soviet chefs are bringing a humble magic to the city.
Dine At
Barbarestan: This family-owned restaurant was inspired by Barbare Jorjadze, a 19th-century chef who celebrated the Silk Road influence of Georgia's cuisine. Enjoy favourites like pumpkin patties on a Saturday night when retro Georgian music comes to life.
Funicular: Relish modern classic Georgian dishes such as freshly baked Megrelian khachapuri – a cheesy bread akin to pizza. Take the train up here just in time for sunset, when the panoramic view of Tbilisi will have you weak at the knees.
Lolita: Located where some of Georgia's most prominent artists used to reside, Lolita stands out as the archetype of modern Georgia. It is bright, lofty and stylish, and it straddles American and traditional Georgian styles.
Come during brunch and tuck into homemade sausages or a mean khachapuri, then return at night, when it transforms into a nightclub.
The Art House: The Art House, an extension of the Georgian Museum of Fine Arts, hosts over 3,500 contemporary pieces, travelling exhibitions and this cosy bistro. People come here for the karcho, a meat stew that originated in Samegrelo, west Georgia, and that is best with ghomi, a sloppy cornmeal dish topped with cheese. Other classics are available too, such as soupy meat dumplings called khinkali.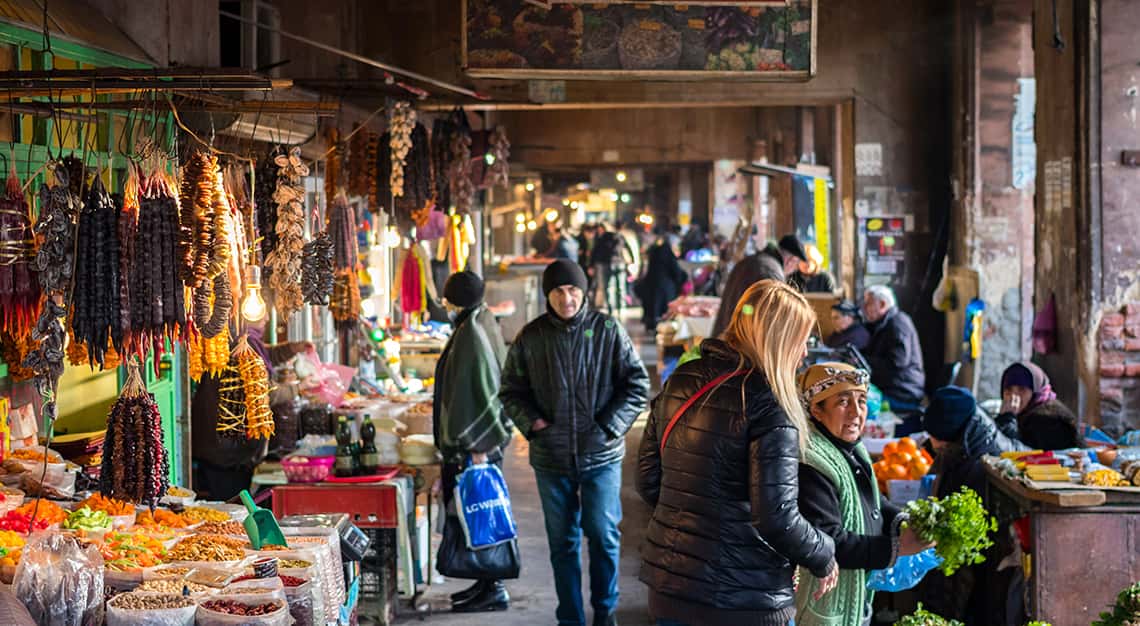 Get a Snack
Georgia is popular for its puri (bread), traditionally baked in a deep circular terracotta oven. Head to Tbilisi's oldest bakery under Sioni Church and watch master baker Sasha Jabidze who's been making bread for over 60 years.
Also visit The Dezerter Bazaar, 2,000 sq m of flavour, aroma and chaos. It has everything a Georgian needs for the kitchen, from juicy pomegranates and churchkhela — sun-dried sausage-shaped candy made with grape must, nuts and flour — to cheese and pitchers of wine.
Keep your eyes peeled for dambal'khacho, a hard and zesty blue cheese made from quark. If all fails, Shop Bagrati has every Georgian cheese imaginable.
Drink Up
Check out g.Vino Wine Bar for Georgia's best wines. Order Pheasant's Tears, a label by John Wurdeman which maintains Georgia's 8,000-year-old winemaking tradition of earthen amphorae placed in the ground to let the fluids ferment. The cool temperature contributes to the wine's complexity. For cocktails, head to 41 Gradus, a stylish speakeasy in the centre of the old town. The menu changes every two weeks, but its standard remains ever so high.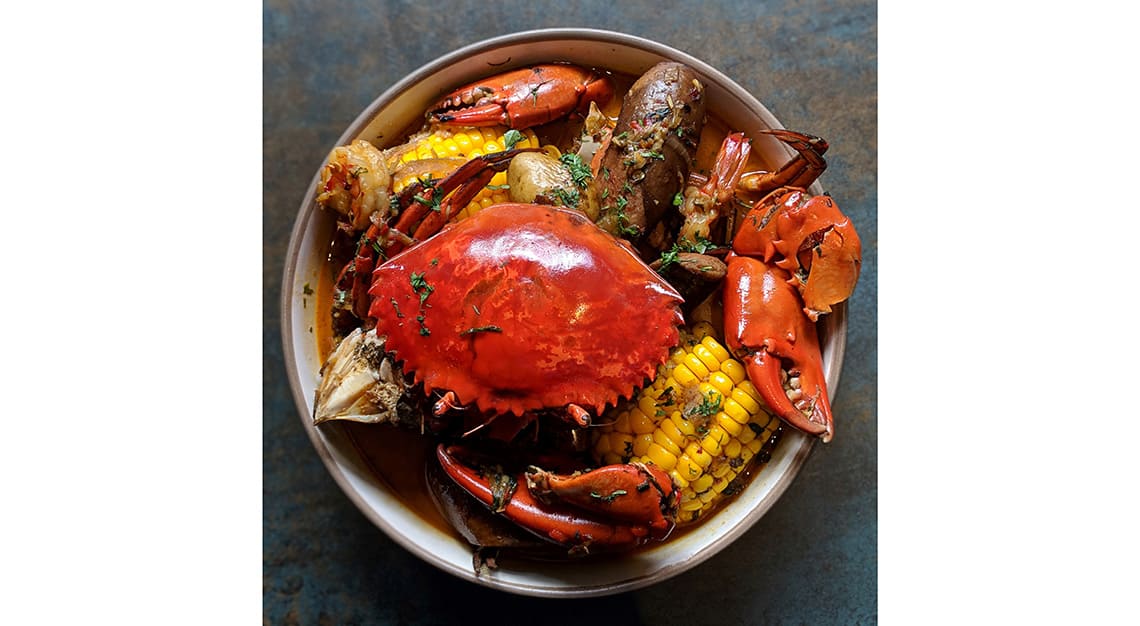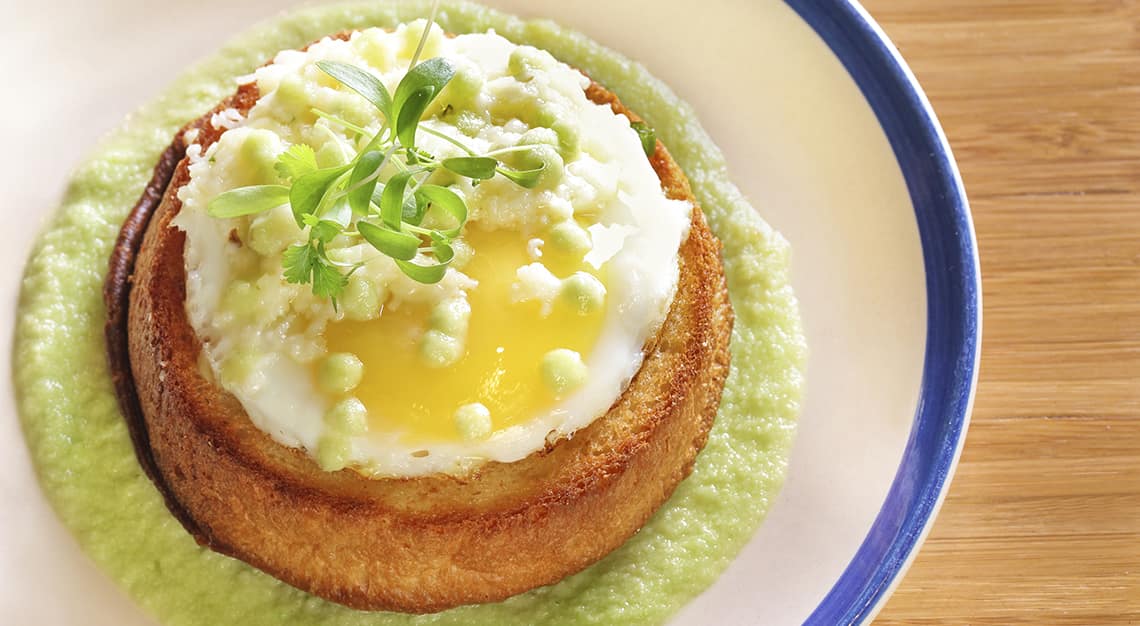 Mumbai, India
Mumbai is more than just traditional Indian cuisine. It is a diverse metropolis teeming with top chefs, winning restaurants and world-class street food.
Dine At
Bastian: Raised in the US but based in Mumbai, chef Kelvin Cheung made his name at the now-defunct Ellipsis before carrying on with Bastian, where modern Indian seafood is served with a Chinese-American and French twist. Dig into charred paneer, his version of Panda Express orange chicken and tourtiere. Sunday brunches are a madhouse, a time when you may spot a Bollywood celebrity or two.
The Table: Since its opening in 2011, The Table by restaurateurs Jay Yousuf and Gauri Devidayal has garnered a name as the city's premier fine dining institution. San Franciscan chef Alex Sanchez brings the laid-back attitude of California and rigour of New York to fresh Indian produce, offering dishes like rock crab risotto and sweet potato agnolotti.
The Bombay Canteen: Directed by celebrated chef Floyd Cardoz, you'll find regional Indian dishes served with a twist. Order the eggs kejriwal toast (a cheesy toast on a bed of green chilli chutney) and red snapper ceviche, made with kokum sol kadhi and black rice murmura.
Shree Thaker Bhojanalay: The Gujarati thali, a glorious platter of dishes characterised by variety and imposing quantity, is best here. Established in 1945, Mumbai's hidden gem remains elusive, but the friendly waiters and assortment of hot chutney, sweet dal and pickles make it worth the hike.
Get a Snack
Kulfi, a traditional frozen dessert, is best savoured at New Kulfi Centre, where the selection is great and flavour, spot on. Another good one is the falooda (at Baba Falooda), a thick vermicelli drink of milk, pistachios, rose syrup and ice cream. Not a fan of sweets? Opt for something savoury like the shaami kebab at Noor Mohammadi Hotel. It's a local variety of kebab composed of a flat minced meat patty and mashed chickpeas. The Bombay Food Truck is great for its masala omelet and vada pav. Wash it down with chai; tea stalls can be found on almost every street.
Drink Up
Mumbai's nightlife scene is a diverse one, packed with breweries, tap rooms and cocktail lounges.
For a fancy cocktail, head to Miss T – the ice is made with reverse osmosis water – a Proof & Company lounge located behind The Taj Palace in Colaba. For a more special experience, drop by Madeira and Mime, where you must mime your order to the deaf and mute staff.
But if you're down for a raucous night of live music and cheap beer, Toto's Garage should do just right.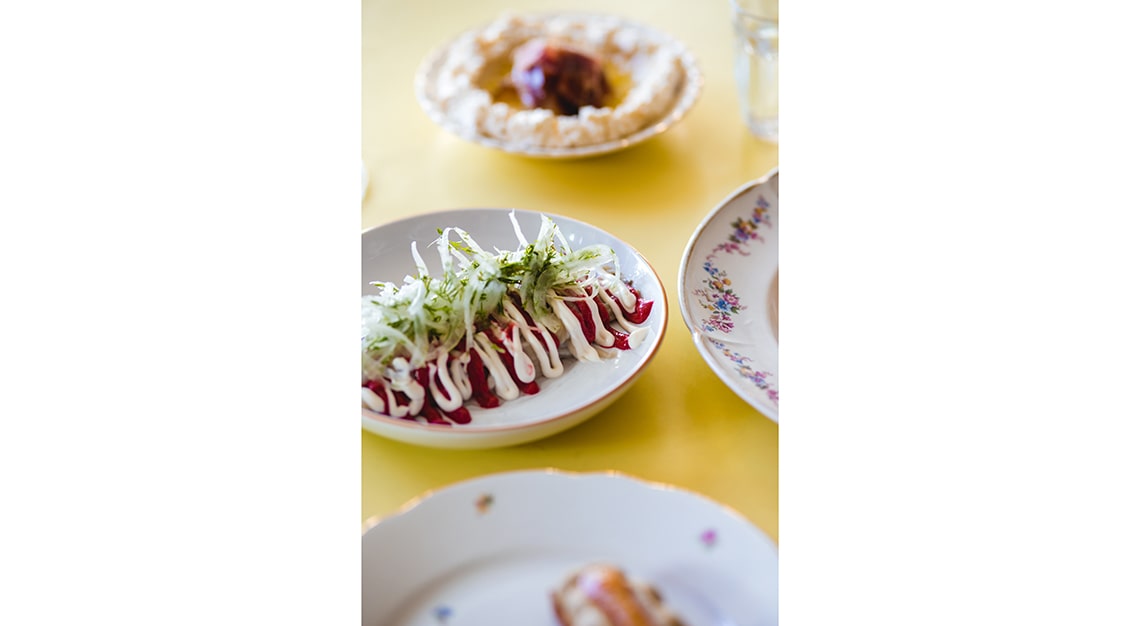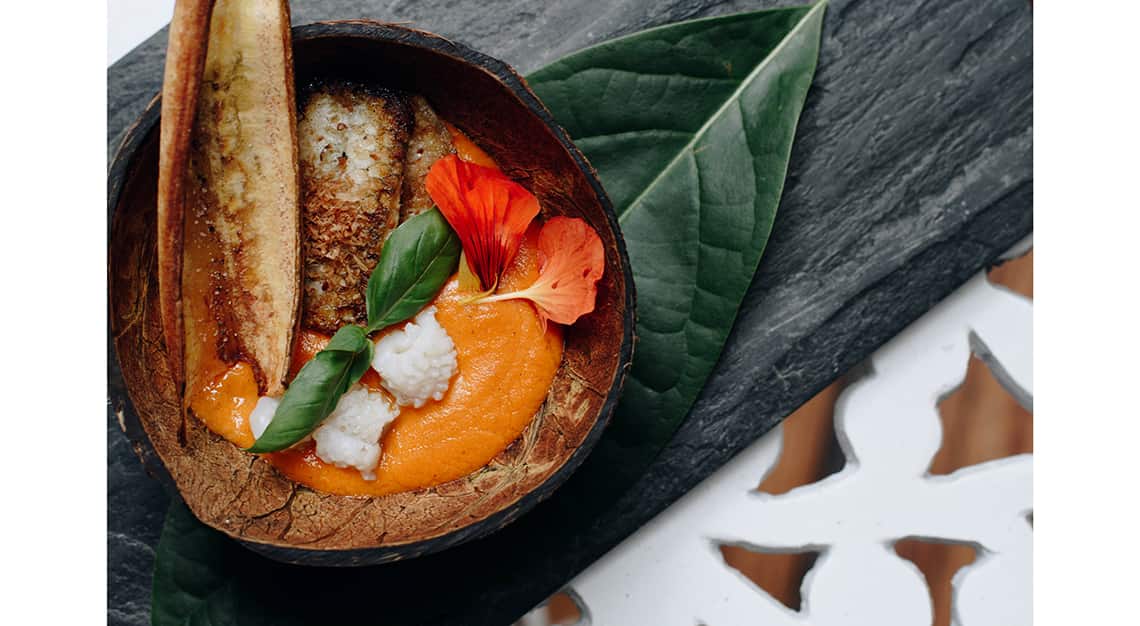 Buenos Aires, Argentina
The Porteños, the people of Buenos Aires, have long been known for their insatiable appetite for steak. But that's quickly changing. You'll now find young chefs ditching fancy tasting menus in favour of casual small plates.
Dine At
Anafe: Having organised pop-ups across the city, chefs Mica Najmanovich and Nico Arcucci have settled on the eighth floor of a high-rise, complete with an outdoor terrace overlooking Dorrego Flea Market. Don't be fooled by the simplicity of their small plates — Eastern European, Italian and Middle Eastern reinterpretions — which burst with texture, freshness and flavour. Look forward to a menu that's mostly meat-free and a brunch buffet on Sundays.
Proper: The city's love for meat and extra late dinners (9.30pm and even later on weekends) is indisputable. But when the locals want an early start and something green, they hit Proper, a garage-turned-restaurant wildly popular for its vegetable-forward dishes. Run by Leo Lanussol and Augusto Mayer, the food is baked in a wood-fired oven and best eaten shared. Arrive by 9pm and tuck into crusty sourdough, blistered Padrón peppers and juicy pork barbecue.
Don Julio: This butcher-run parrilla is a Palermo classic and there's plenty to like. Think free empanadas and sparkling wine while you wait to be seated, a stellar wine list, grilled provolone and prime cuts of grass-fed Aberdeen Angus and Hereford cattle, aged for at least 21 days in a specialised meat locker before being seared to perfection.
i Latina: This classy haunt, set in a mansion in Villa Crespo, belongs to Bogotá native Santiago Macías and his two siblings. Channelling his inner Colombian and Caribbean roots, what you'll experience is a seven-course tasting menu that will take you from Mexico to Patagonia. Look forward to hits like beef cheek with coffee and sugar cane reduction, and aji panca-covered sweetbread, paired with select wines from across Argentina. And to complete the night, a short walk will get you to Kinky, an excellent cocktail bar complete with great music.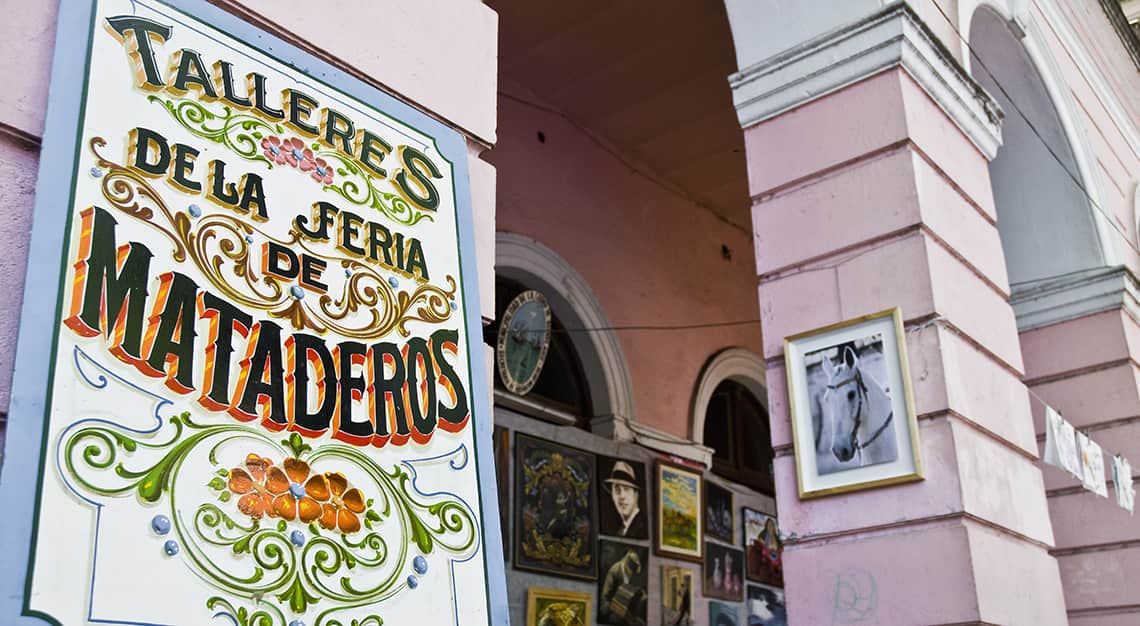 Get a Snack
Hit Chori for its modern take on the choripan, a classic Argentine sausage sandwich cooked on an open-flame parrilla. And don't leave the city without a milanesa (Don Ignacio), a thinly breaded chicken (or veal) fried and smothered in tomato sauce and cheese. For the complete Buenos Aires experience, visit Feria de Mataderos, an authentic gaucho market with horseback riding, folklore dancing, pato (Argentina's national sport) and some of the best empanadas around.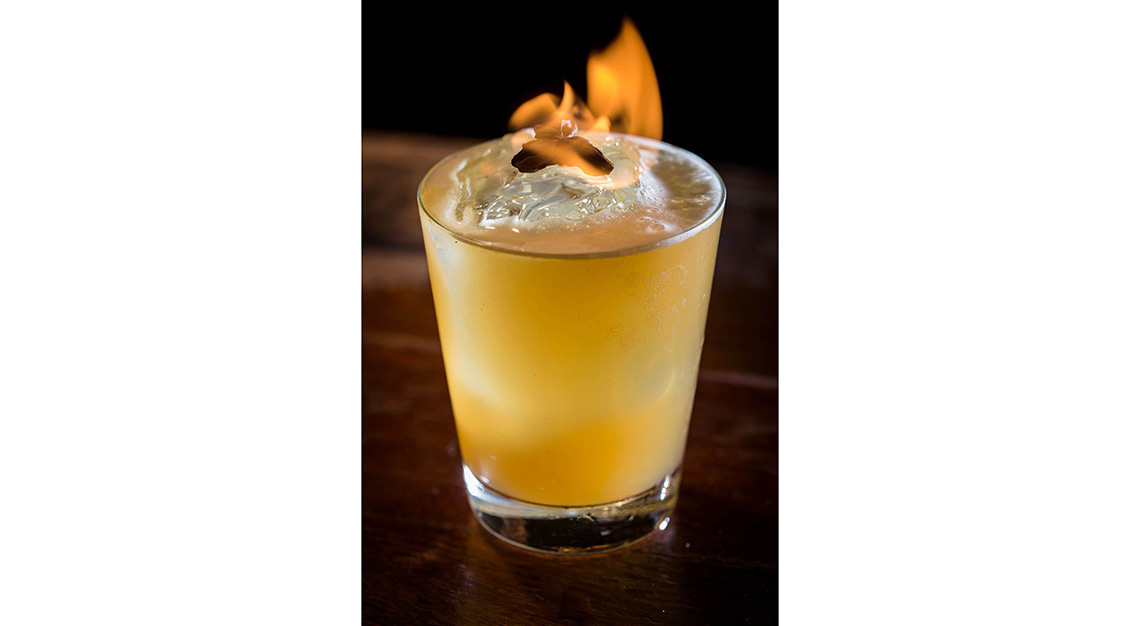 Drink Up
To drink at Floreria Atlantico, one will have to find a flower shop on Arroyo 872 and descend a flight of stairs. This speakeasy, one of the world's best bars, has a constant crowd, so be prepared to wedge into the bar to get your drink. Another cool spot is Victoria Brown Bar. Cafe by day and bar by 8pm, it's a great place to make the night of it.