Ever heard of guilt-free Singaporean food?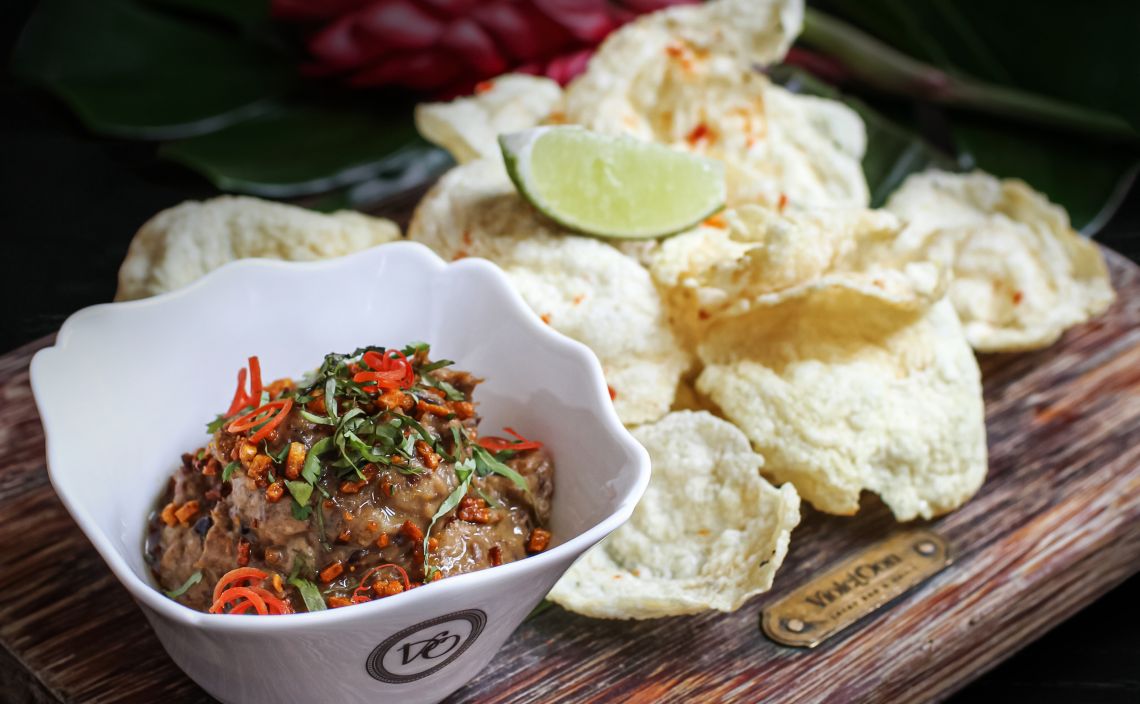 Everyone has heard of Violet Oon. If you haven't eaten at one of the four branches in Singapore, you must have at least heard of Violet Oon, dubbed the "grande dame of Singaporean cooking". But what you might not have heard is that Violet Oon has jumped on the bandwagon with its latest plant-based and gluten-free menu.
That's right – you can now actually have guilt-free Peranakan food. Who would've thought the day would come?
Usually when people say 'plant-based and gluten-free', we automatically think a very green platter of tofu and vegetables. But Violet Oon's menu does a great job at reimagining meat-substitutes. In fact, even if you're not vegan, you might want to try the Eggplant Goreng Dip with Emping Crackers (S$17). This bar bite is just the right amount of bitter, and pairs nicely with their Assam Martini (S$20).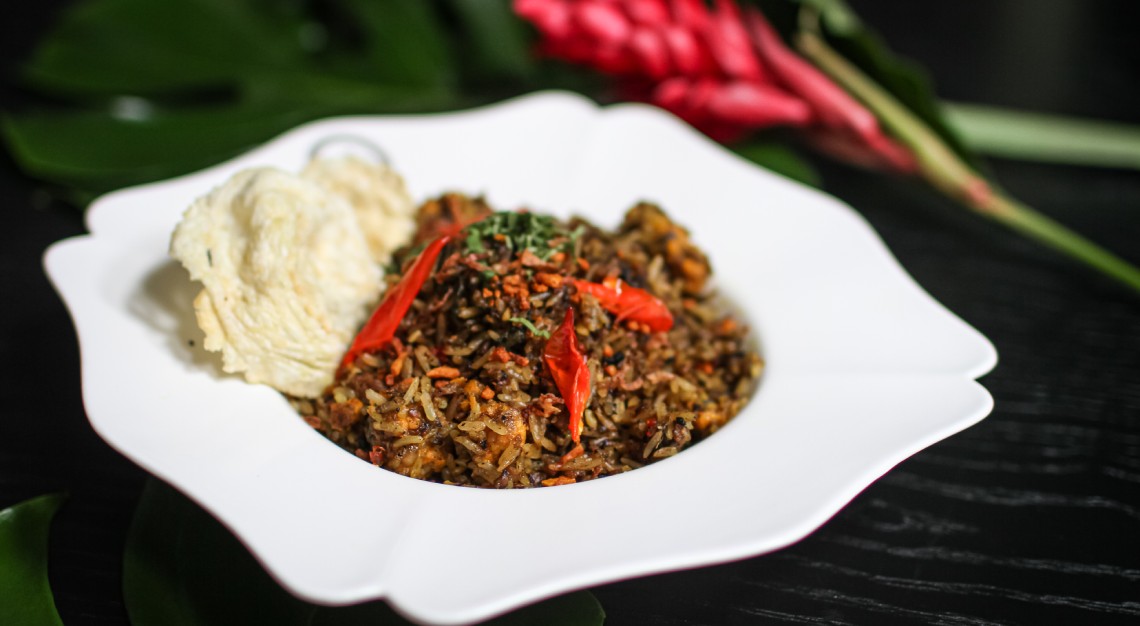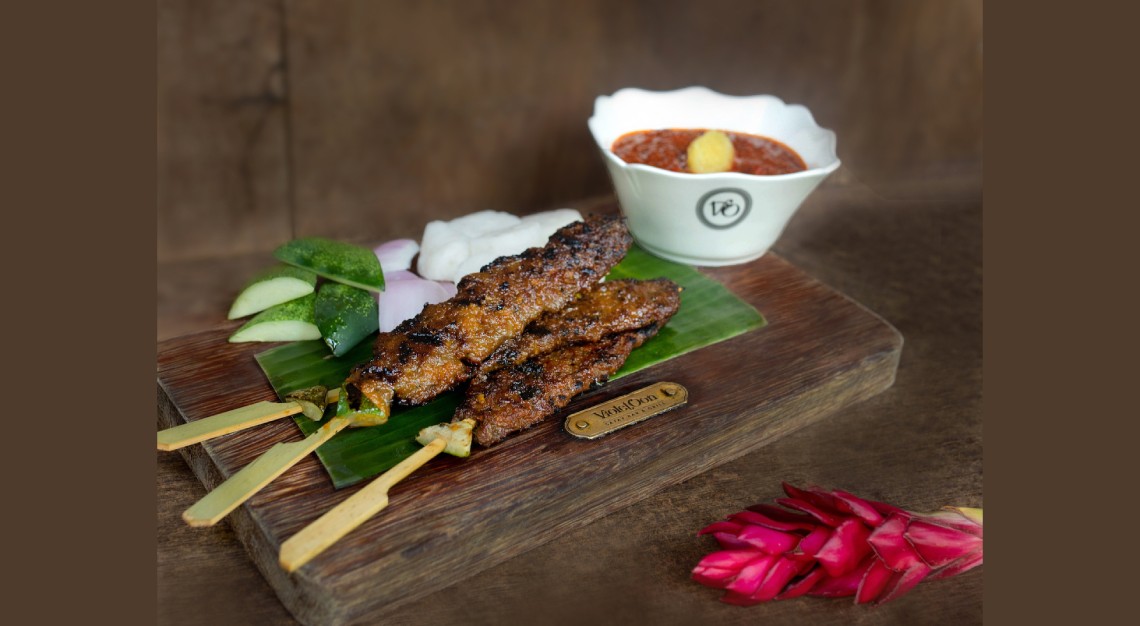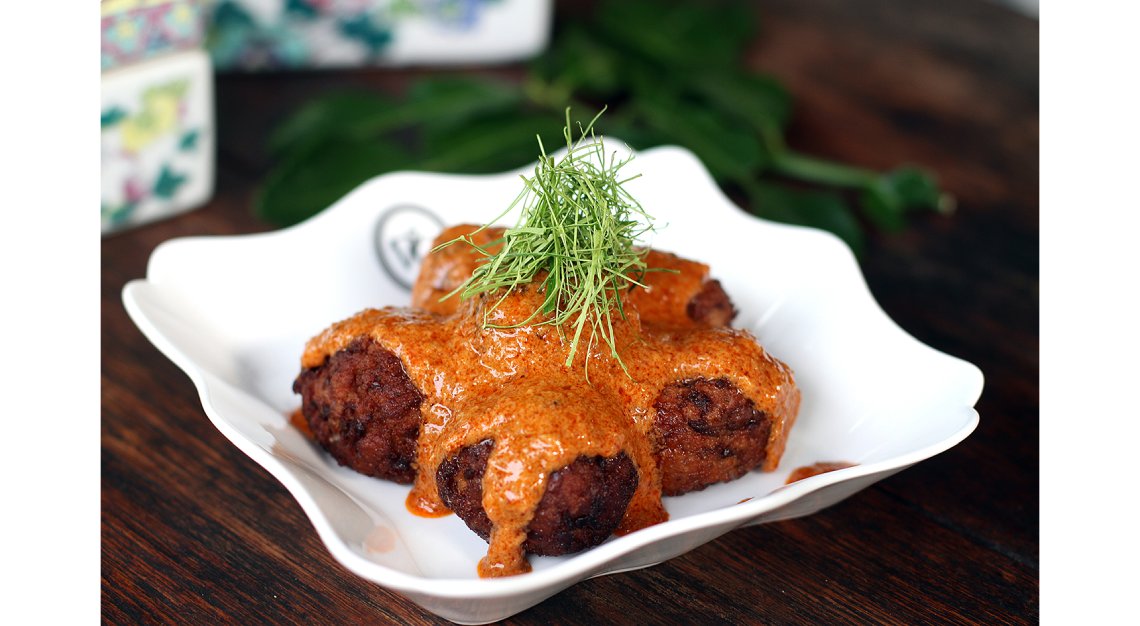 Onto the mains. Though the Meatless Meatball Rendang (S$18) sounds like an oxymoron, it's an absolute must-have if you're looking for a good vegetarian option. It's cheesy and tender, but still classically Peranakan thanks to the kaffir and bay leaves. This'd pair nicely with the Nasi Goreng Kangkung (S$23). This gluten-free fried rice hits all the right spots: think shrimp-paste and the crunch of empeng crackers.
For those who prefer to mix their sweet and savoury, you might want to try the Tau Hu Goreng (S$11). The fried bean curd goes perfectly with Oon's signature sweet and tangy peanut sauce. Though I found this a little too sweet for my liking, it was admittedly a good balance to the more savoury Impossible Satay (S$20).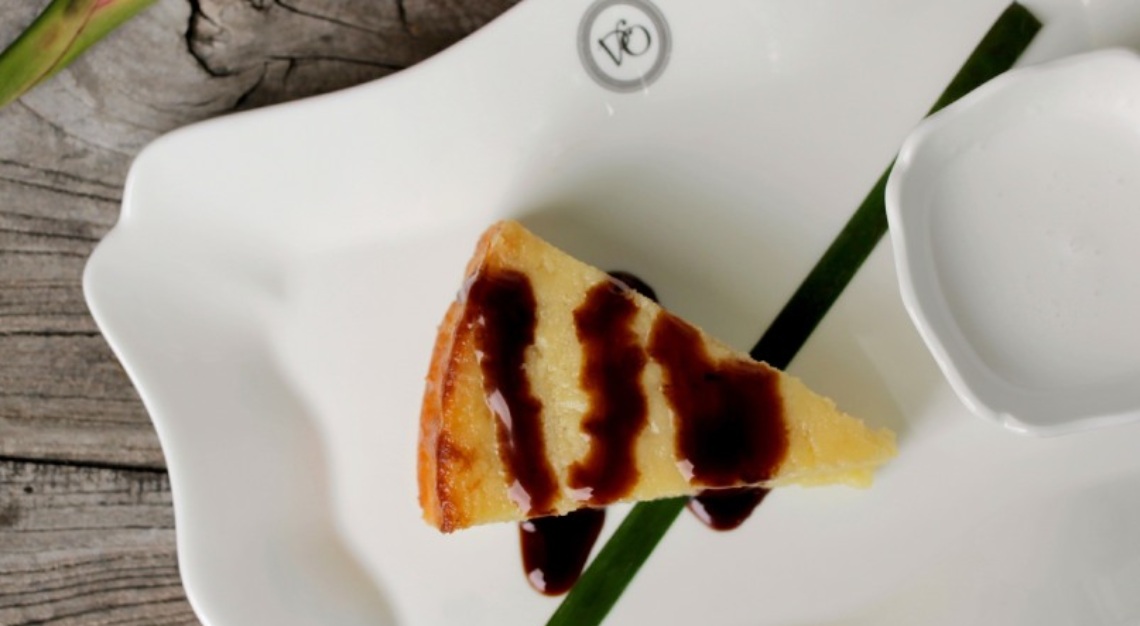 If you want to end your meal on an even sweeter note, order the the gluten-free version of one of Violet Oon's classics – the Kueh Beng Kah (S$15). Despite the gula melaka, the sweetness is far from overwhelming. It tastes as good as it sounds, especially with the coconut cream it's served with.
Long story short, Violet Oon's gluten-free menu is a must-try even if you aren't vegetarian or vegan. And hey, after you try it, you might just understand why everyone's going vegan these days.