There's a new man at the helm at Corner House, and he's messing about – but with glorious results. Andrew Leci recommends a spot of nature the next time you contemplate a five-hour lunch… or dinner
It's only July, and we've had a few months of rest and relaxation – better known as 'lockdown' – but I do believe that in the restaurant world we already have a contender for 'Dish of the Year'.
It's a rainy afternoon in the Botanic Gardens. Thoughts turn to herbs, chlorophyll and Somerset Maugham. In front of me is a starburst-shaped dish containing carrots, cauliflower, French beans and purple cabbage, with dollops of burrata and slivers of hamachi lurking in the undergrowth. This is the chef's take on Achards, or as we might prefer to call it, 'acar'. It looks like a masterpiece, and tastes even better. With the focal point of a Champagne vinegar-infused granita, and the prospect of any number of flavour combinations to test your palate, it is quite simply superb.
There are so many different flavours. So much palate-tingling acid, fruit and 'vegetality' that your taste buds will be emulating the design of the plate – bursting in all corners of your mouth – and putting a smile on your face in the process.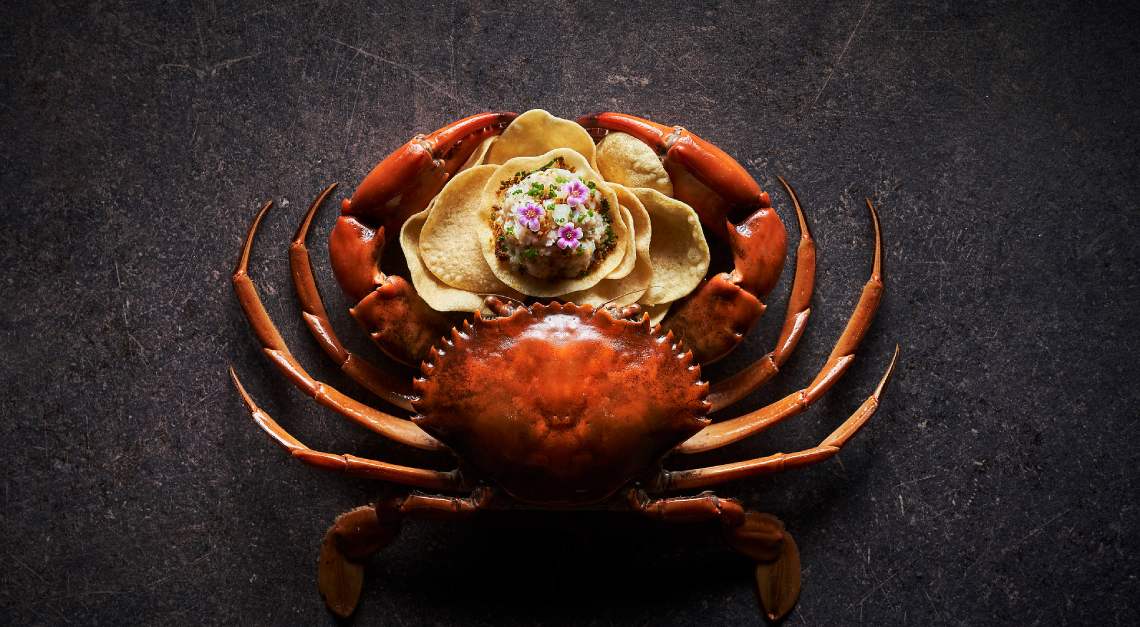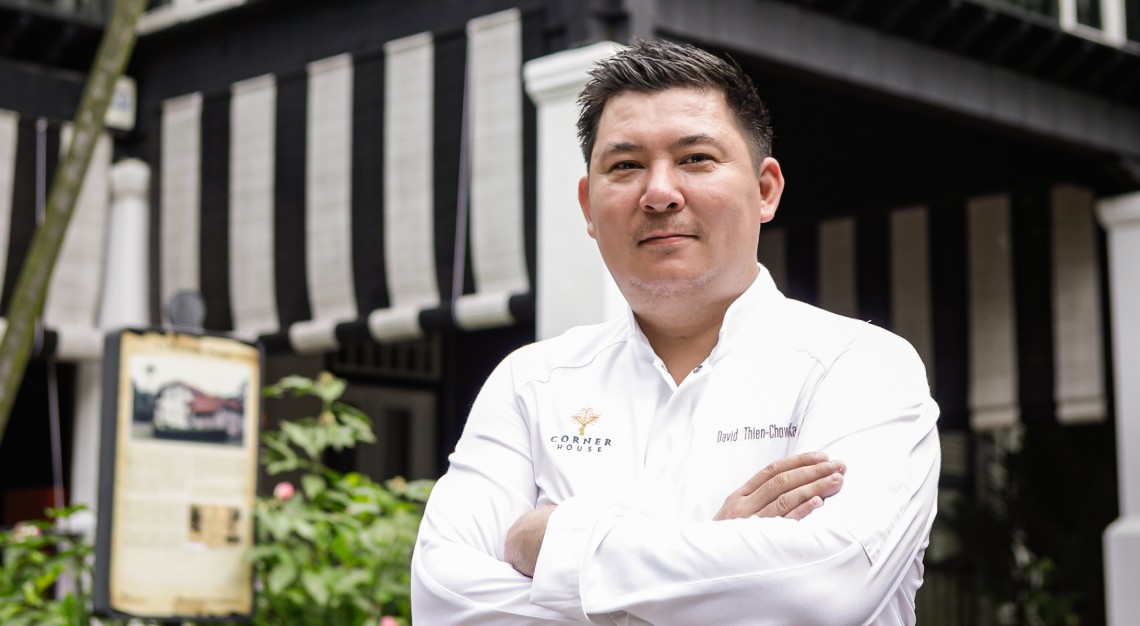 It's a complex dish, and so different to those produced by chef David Thien when I first encountered him some 10 years ago at the now-defunct Shelter in the Woods (Greenwood Avenue). The rotisserie-style food he produced then was simple enough, but the precision of his execution was abundantly clear; basic French dishes such as rillettes, terrines, foie gras (and meats on the spit, of course) were masterful in their simplicity, authenticity, and understatement. I bought a season ticket to the restaurant, and there's probably still a chair somewhere with my buttock indentations. There may even be a plaque.
He is now complicating the several issues at a one Michelin-starred restaurant that is (or at least should be) the Botanic Gardens' flagship culinary destination, and he's already making a pretty good fist of it.
The canapés are excellent – Thai-inspired Beef Tartare in a lettuce cup; Mackerel and Prawn Otah Croque Monsieur with comté; Poppadum with Dal Aioli, Sri Lankan Crab and Vadouvan – all delicious morsels that both challenge and enliven the taste buds.
And then there's the Achards, as mentioned above, which is quite simply a masterpiece, before moving on to Hokkaido scallop with a landscape of green and white vegetables and a mouthwatering sauce of sautéed Chinese chives with wine, stock, shallots and cream.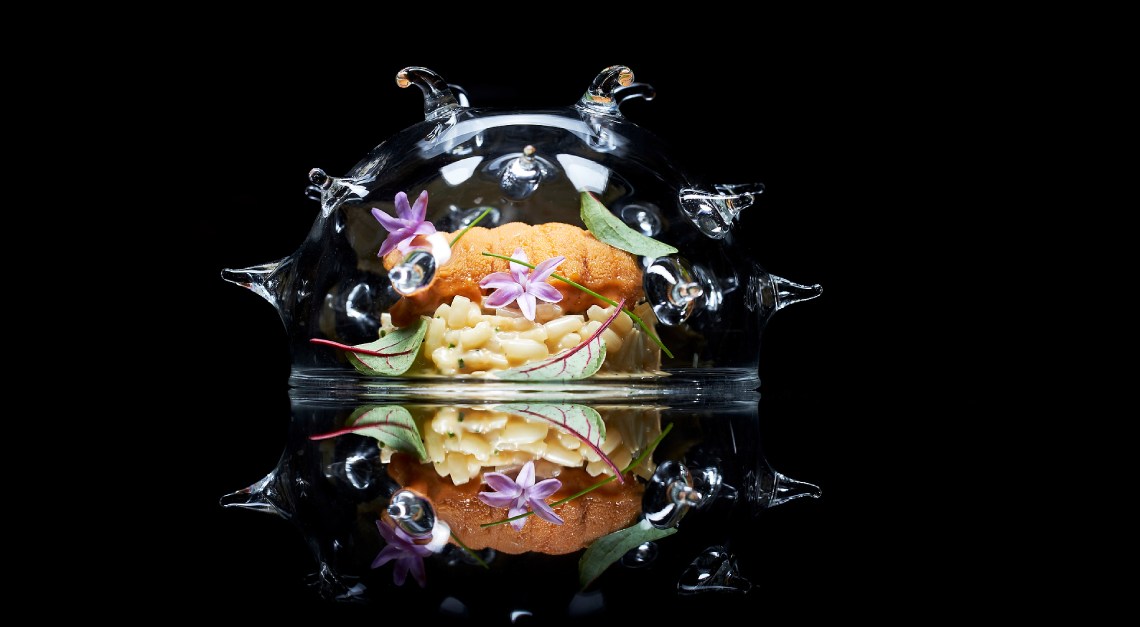 The Uni Risotto, a 'modern Asian risotto', then makes an appearance, with charred bean sprouts taking the place of seriously al dente arborio / carnaroli rice with an attendant texture, along with sea urchin, parmesan and mascarpone, and subtle hints of ginger.
For me, this was the only, and I mean the only dish that didn't quite work. It became a pitched battle between the parmesan and the sea urchin for ascendancy, and the parmesan won it – as it is wont to do. Its dry, grainy saltiness left the sea urchin in an embarrassed shade, and it's not often you can say that about an ingredient that has such a pungent, distinctive flavour. The mascarpone became a 'poor country cousin', and the ginger was difficult to make out. I'm griping, a tad, but it can't all be positive.
On to the meats and after a playful take on chicken satay – chargrilled chicken, a nutty, foie gras terrine-infused sauce, and a delectable jus to boot –  we have Wagyu Two Ways. The first iteration sees 'ribbons' of A4 Toriyama with tofu and vegetables, egg yolk confit (perfection) poured over by a sukiyaki sauce that could be so easy to get wrong. Salinity levels were spot on, encouraging all the other ingredients in the dish to show their mettle and contribute to the melange.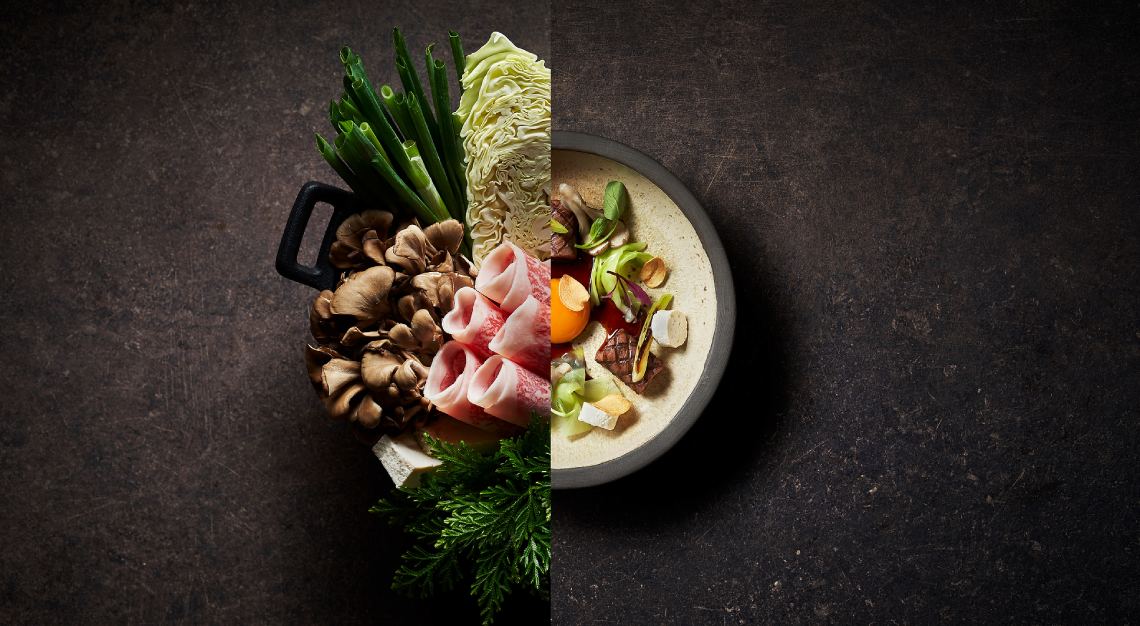 'Act 2' of the wagyu performance came in the form of a tartare atop a bed of nattō and glutinous rice, seasoned with sudachi, shichimi, yuzu kosho and furikake (seriously?) Not enough? The dish is finished with a yuzu dashi that is beautifully controlled in terms of flavour output. Going heavy on the yuzu is both too easy, and, well… too easy. Would I have preferred the rice to be a little more glutinous? Probably. It was a bit mushy, and didn't antagonise as much as it might have done with the texture of the tartare, but I am being pernickety.
The dessert didn't work for me, simply because I don't have a sweet tooth, although it was well-composed – another 'playful take', this time on a classic dish, the Mont Blanc – substituting the sweetened chestnut purée with Japanese adzuki red bean. The cookie dough shards and almond crumble make it interesting, but you all know by now how I feel about desserts.
Chef David Thien has graduated, and he is now in the big league. His mission – and clearly he has chosen to accept it with gusto – is not only to carry on the work laid down by his eminent predecessor, Jason Tan, but to retain the Michelin star conferred upon the restaurant in 2016, and to take things forward in a style that I feel will soon become inimitable. He has the chops, there is no doubting that, and I love the fact that his imaginative culinary palette is now open to delight our palates.
No pressure, David. We know you've got this.