The city welcomes yet another player to its fine dining arena, and it's ready to impress
Standing on the 19th storey of a building doesn't exactly make you feel like you're at the top of the world, but the case is different here at VUE. There are a couple of things about the new rooftop bar and grill that should impress you before you even slide into a dining chair – and one of them is the dimly lit, dramatic walkway that greets you at the entrance. Stroll past some of the restaurant's 1,000 terroir-driven wine bottles and you'll find the alfresco Spritz Bar ­– the first of its kind in Singapore – that laps up gorgeous views of the Marina Bay skyline.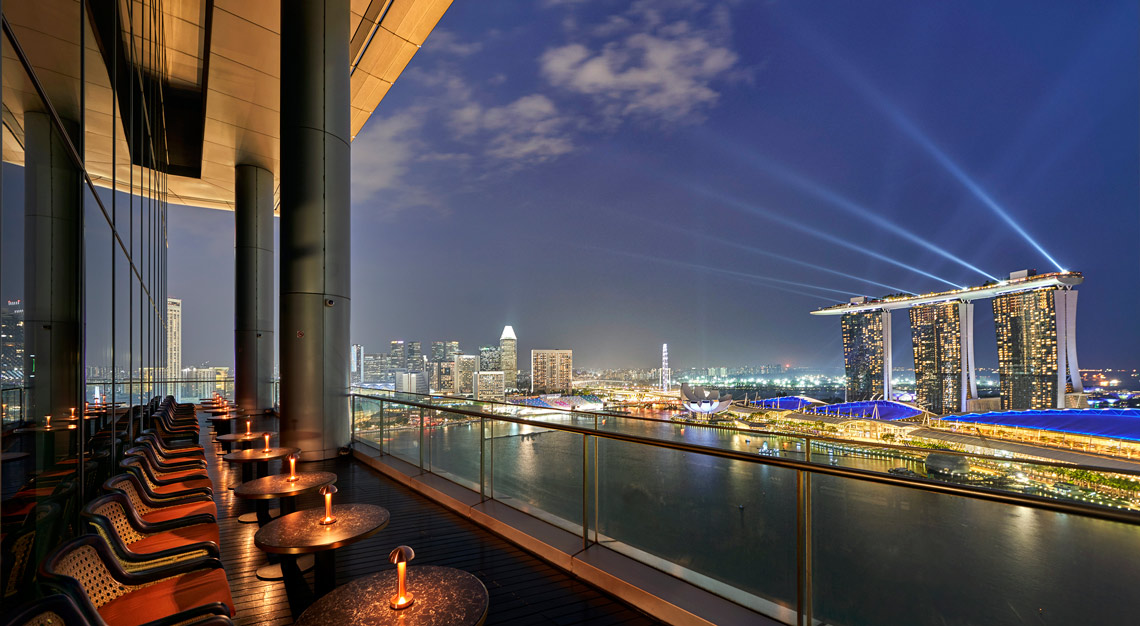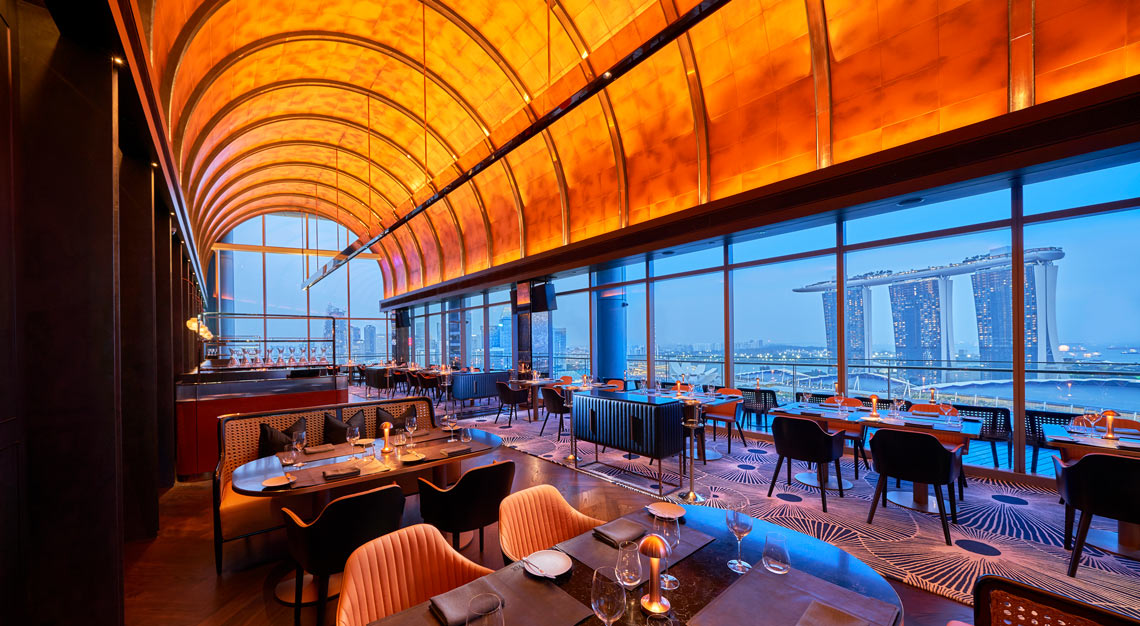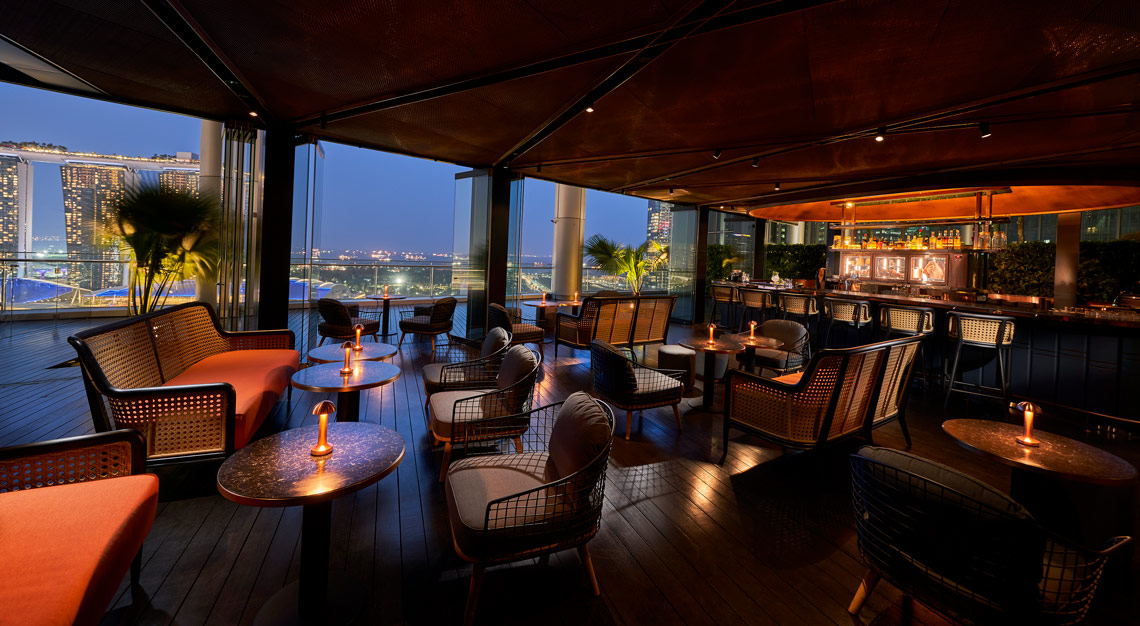 Grabbing a sundowner, obviously, is the first order of business when you're here at VUE for dinner. The restaurant is located on the penthouse of OUE Bayfront on Collyer Quay, and has taken over the now-defunct [email protected]. Snag the seats at the main bar to immerse in the Manhattan-style rooftop bar chic, or if you prefer a more intimate setting, eye on the plush sofas lined just outside the main dining area facing the city skyline.
The ambience here, needless to say, is tasteful and classy. The cathedral-inspired arched copper ceiling hovering above the dining hall is another architectural marvel for diners to gawk at. But VUE also has some other big guns to show with its grilled-focused, East-meets-West dinner menu. Currently open just for dinner from 6pm to 10.45pm, the restaurant is helmed by head chef Sam Chin, also the mastermind behind [email protected] during its operating days.
The bread programme here is simple but mighty. I'm served focaccia and multigrain, both of which are best indulged with a side of homemade truffle butter. But do leave a good portion of bread for nibbles throughout the evening – the waiting time in between courses, unfortunately, is enough to leave one restless.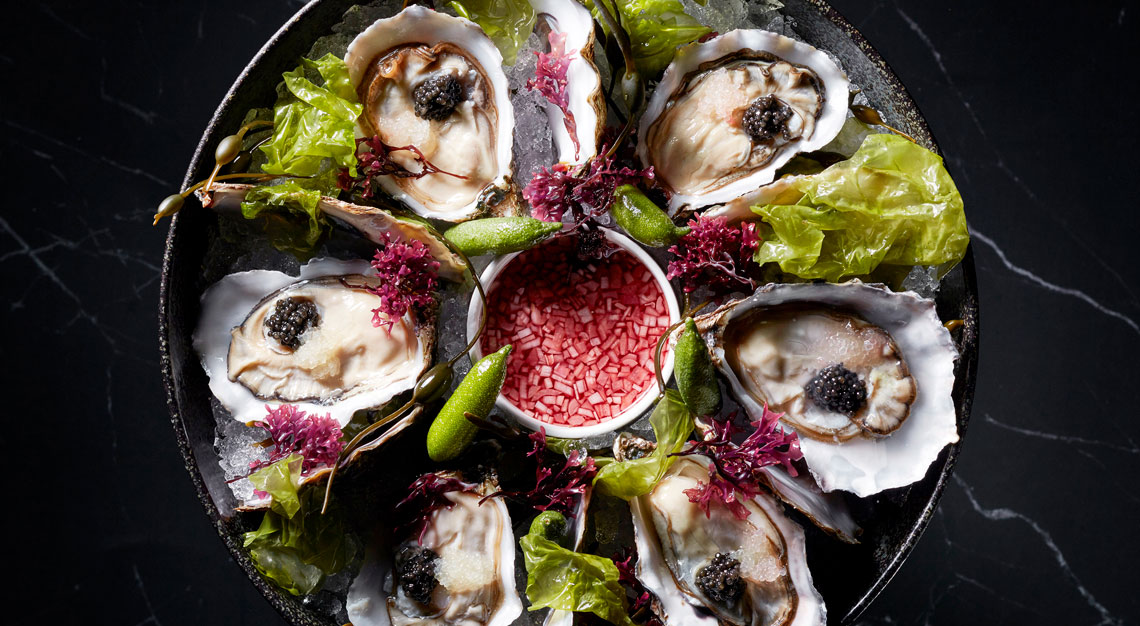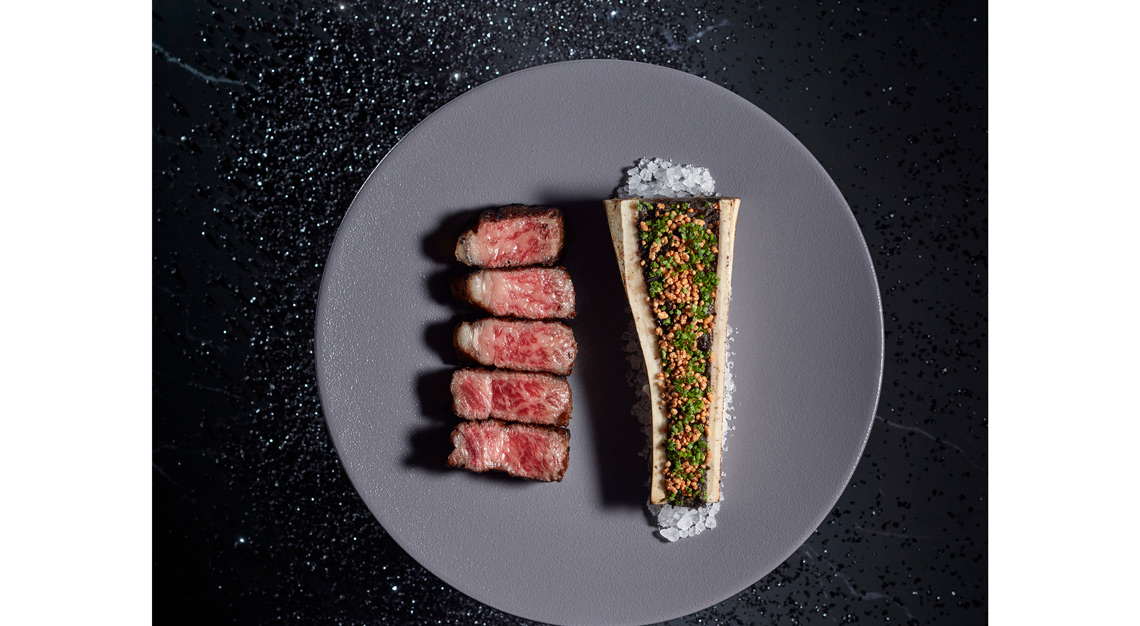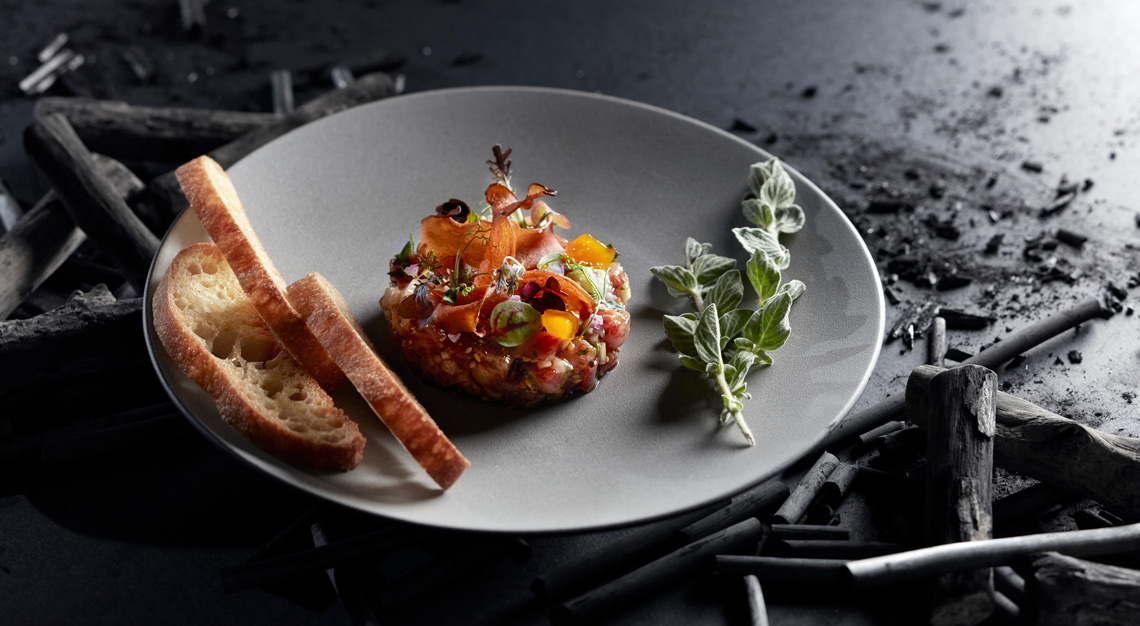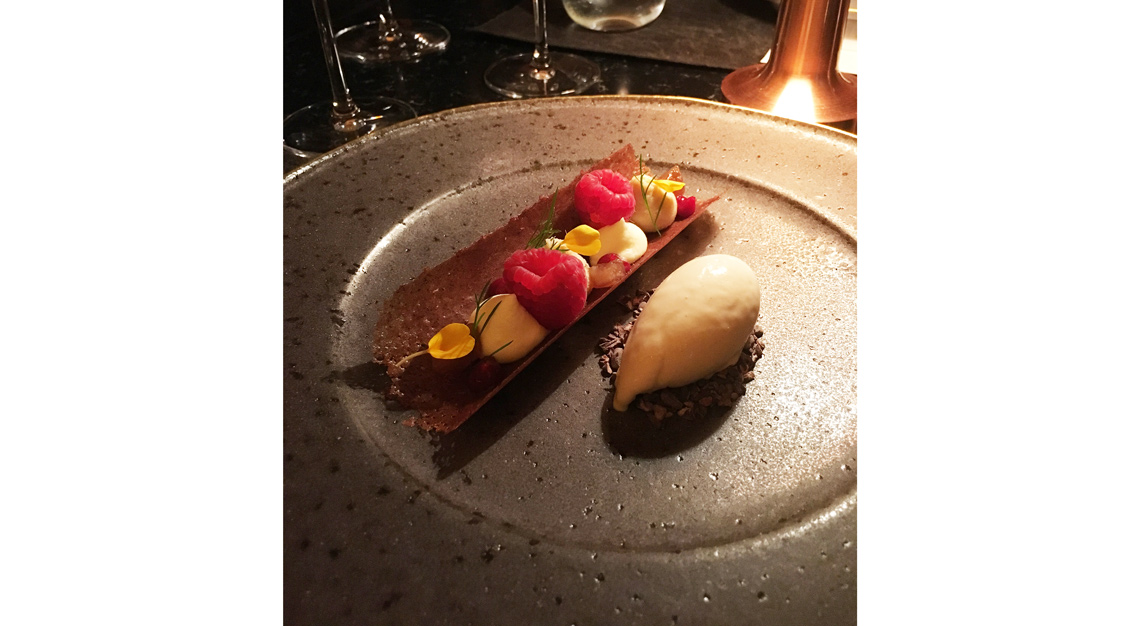 Slurp down a Spéciale Geay oyster or two (each goes for S$10) to understand how much Chin takes fresh, quality ingredients seriously. These plump, creamy morsels are harvested for more than 42 months before they are shucked.
The ceviche, however, is both a hit and miss. Here, raw seafood – a glorious pile of diced Ibaraki Halibut, Norwegian Diver Scallop and New Caledonian Prawns – sits in a pool of spicy tiger's milk emulsion. The citrus-based emulsion can be a tad too sour. Even the crunchy sweet pine nuts fail to mask its very sharp tang.
Chin's steak game, thankfully, is right up my alley. I'm served four chunky slices of the Kumamoto A5 Emperor 'Kokuou' Wagyu that's fired over the restaurant's binchōtan. Cooked medium-rare, the beef is juicy and buttery, with a glistening pink centre. My only gripe? The accompanying onion marmalade – it's a little too sweet, but you can always smear the meat with a little whipped potato instead. 
Dessert here is nothing short of pleasant. A fragile layer of cocoa nib tuile sets the stage for rich dollops of chocolate mousse, chocolate truffle and chestnut ice cream. The chestnut ice cream is addictive, and hits the spot with sweet bursts of fresh raspberries.
VUE
Level 19
OUE Bayfront
50 Collyer Quay
Singapore 049321
Tel: + 65 8879 0923