Watches & Wonders 2021 is just two weeks away, but here's what's keeping watch lovers up at night
So much has happened over the past couple of years the luxury watch industry feels all but completely changed. Baselworld is now called HourUniverse and is set to take place in the summer with "a focus on conviviality" as the organisers promise, but the show will go on without any major exhibitors.
Meanwhile over in Geneva, Watches & Wonders has never looked better despite losing Audemars Piguet, Richard Mille, Parmigiani, and Van Cleef & Arpels. In 2021, the show organised by the Fondation de la Haute Horlogerie will see a record number of 38 key exhibitors, as well as the showcase of watchmaking independents, Carré des Horlogeres.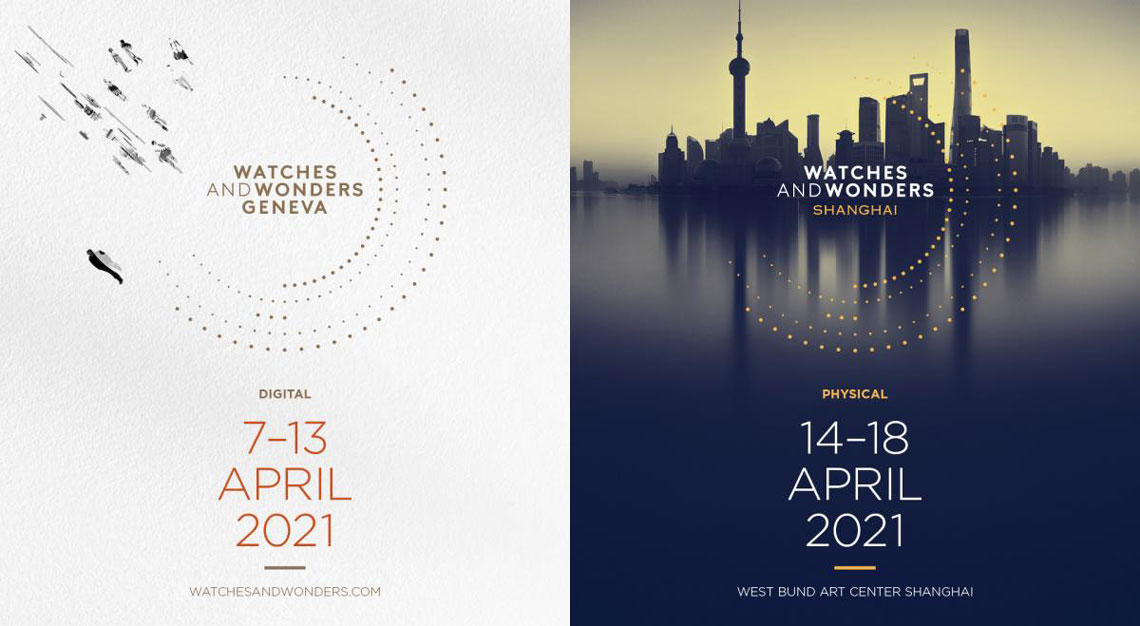 Watches & Wonders now comprises all of its remaining portfolio of brands, along with ex-Baselworld stalwarts Rolex, Patek Philippe, Chopard, Chanel and Tudor. Also joining the event are brands from the LVMH group Tag Heuer, Hublot, Bulgari, Zenith and for the first time in many years Louis Vuitton, plus niche luxury brands such as Louis Moinet, Arnold & Son, Chronoswiss and Corum to name just a few.
Noticeably missing from these shows are Audemars Piguet and Breitling, as well as leading Japanese brands Grand Seiko and Seiko, Citizen and Casio. Presenting novelties at their respective global summits, they are focusing on a direct business-to-client approach that adheres to their own timelines.
While it's still about two weeks away to Watches & Wonders Geneva, the watch world is already chittering with excitement from all the new launches unveiled thus far. From ultra-exclusive limited editions to new and never-before attempted ideas, we can already predict that 2021 will be a most eventful year for haute horlogerie.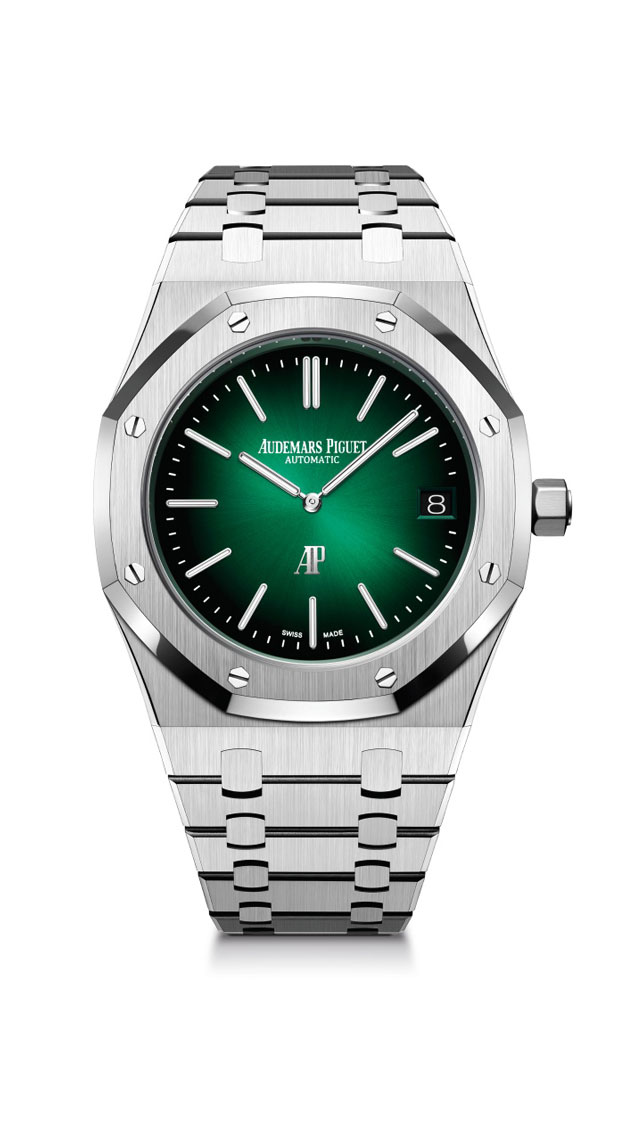 Audemars Piguet
The lockdown months provided time for Audemars Piguet to regroup and rethink its global strategy. Instead of Watches & Wonders, it will present novelties and connect with its audiences via the newly launched AP Social Club through 'live' virtual events.
This year, Audemars Piguet released a new ceramic middle case Code 11.59, new colours for the Offshore Diver, a grand complication Offshore, platinum Royal Oak 39mm, a facelifted 43mm Offshore and a Royal Oak Chronograph with the new in-house movement Calibre 4401.
But the ones that everybody is talking about are the green dial series which include a 39mm Royal Oak Jumbo Extra-Thin with a smoked green dial decorated not with the signature Grand Tapisserie, but a sunburst motif. The watch might be familiar to many but this aesthetic touch will definitely change how you look at the Royal Oak. And here's the kicker: this watch is only available at AP Houses worldwide.
Yours for S$146,600.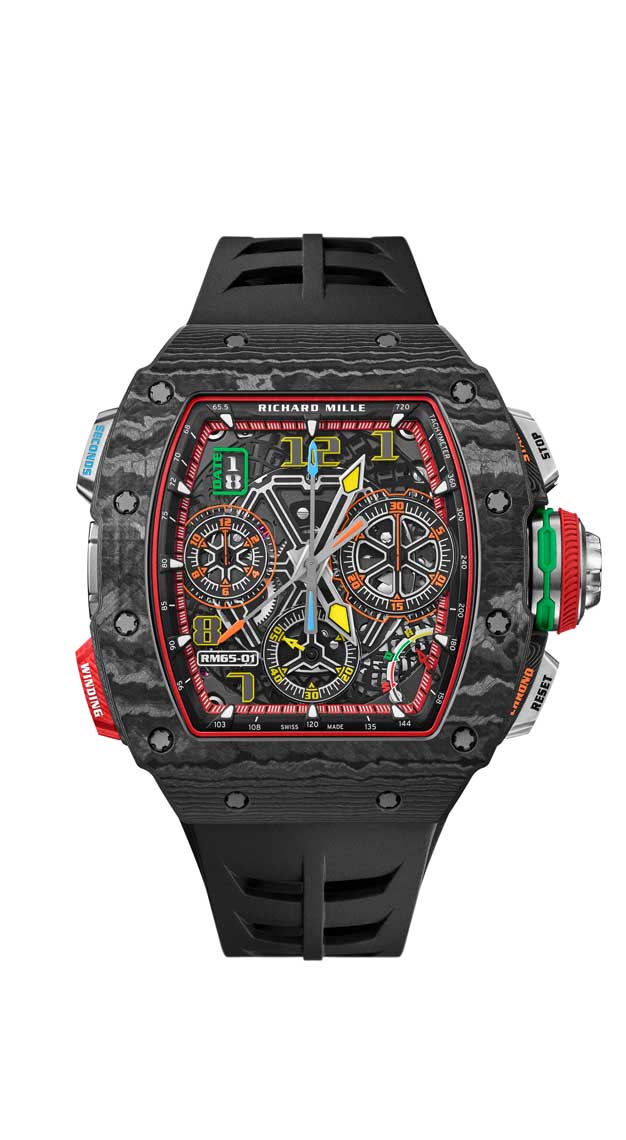 Richard Mille
In addition to these two new feminine interpretations of the RM07-01, Richard Mille also dropped a new split second automatic chronograph a little earlier. Touted as the brand's most complex such movement to date, with over 600 components, RM65-01 took Richard Mille five years of development, which means it is not merely a modification of an existing calibre such as the RM50-03.
Here we see a patented rapid winding mechanism – a first for Richard Mille – that allows the barrel to be quickly rewound should the movement be fully drained of power. Purely practical, it comes in extra handy when the watch has been left unworn for a time.
Chronograph enthusiasts will appreciate the high frequency 5hz oscillator; the faster the oscillator the more accurate the movement. This translates to 36,000vph which places it on par with some of the fastest chronographs on the market. RM65-01 is available in Carbon TPT, as well as Gold and Carbon TPT.
Price upon request.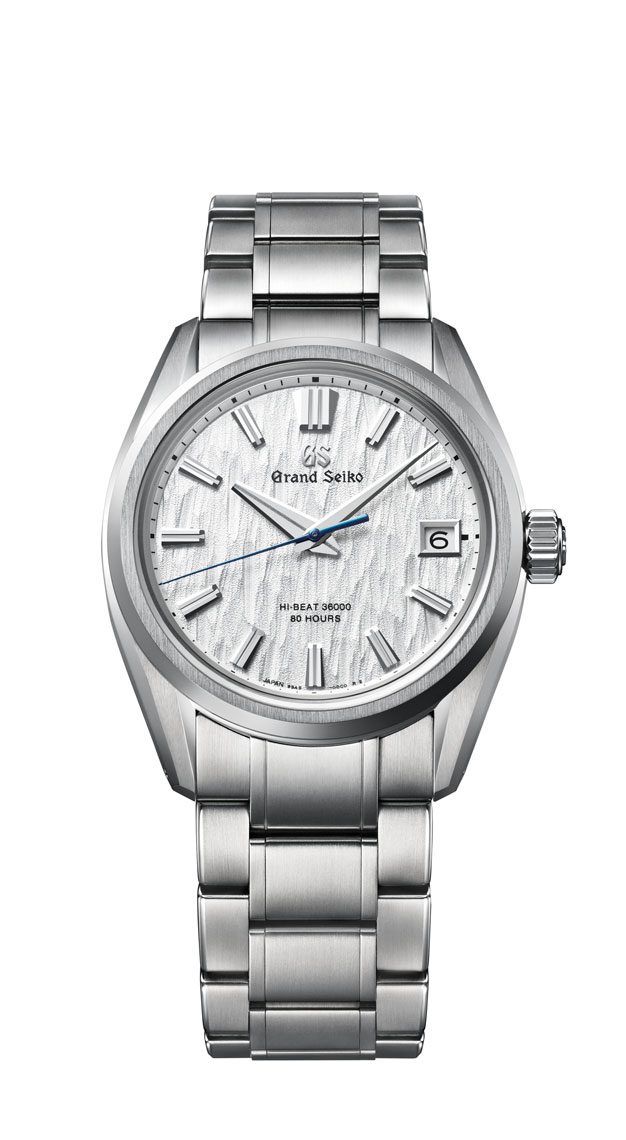 Grand Seiko
Celebrating the 140th anniversary of the company's founding, the 2021 novelties by Grand Seiko bring our attention to the natural environment surrounding its Shizukuishi Watch Studio in Iwate, Japan.
Highlights include the Grand Seiko GMT Four Seasons showcasing the beauty and characteristics of spring, summer, autumn and winter. Another star model is the poetic and memorable Grand Seiko 140th Anniversary Limited Edition SLGH007 featuring a special gold dial finished to resemble the natural markings of cedar wood.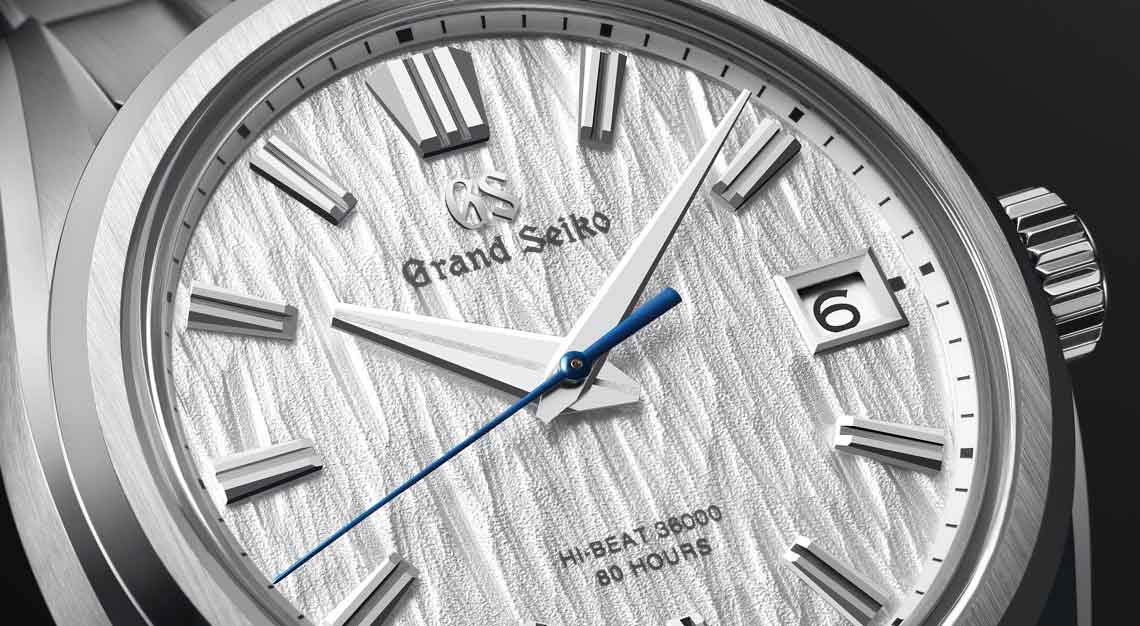 Grand Seiko dials have developed a rabid fanbase worldwide, and the novelty model everyone is gunning for this year would be the Heritage Collection SLGH005, with its snowy white dial engraved with a unique texture reminiscent of the tranquil birch forests of Iwate.
Yours for S$12,840.
Omega
What makes the Seamaster 300 so collectible is the perfect balance between past and present. Iconic broad arrow hands, aged patina, and a minimalist design with – very importantly – no date, meets state-of-the-art quality in the Master Chronometer certified movement. Launched three years ago, its surging popularity comes as no surprise.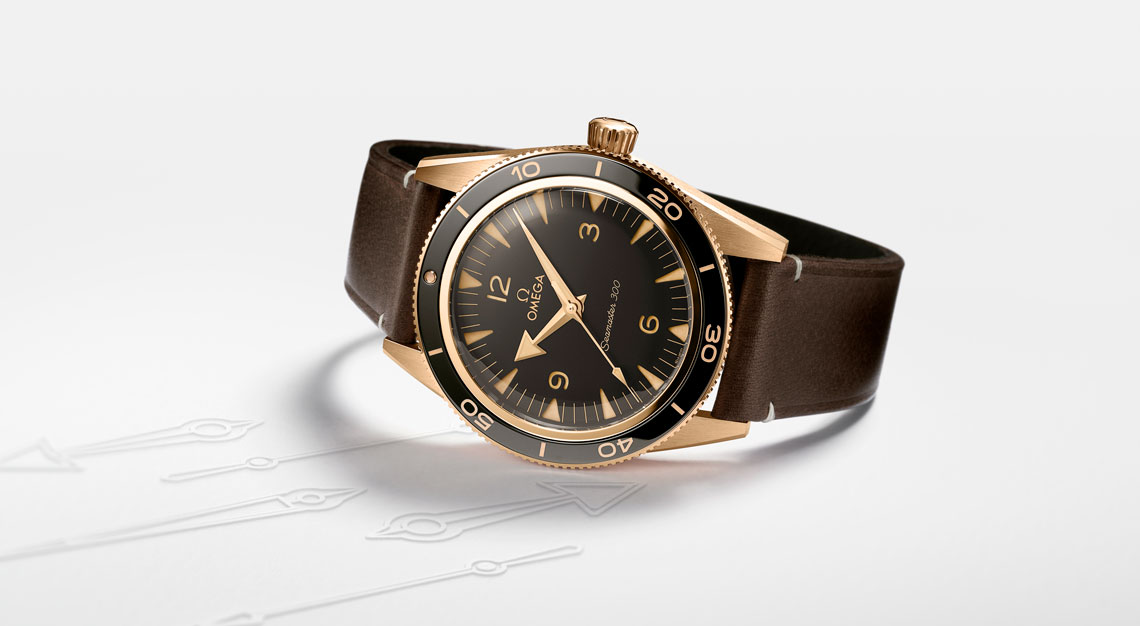 But this year Omega gives us another reason to add a new Seamaster 300 to the collection, and the decision will not be an easy one this time round. Option one is a precious model in Omega exclusive Bronze Gold, which if you think about it, is a perfect material for a dive watch such as the Seamaster 300. The great news here is that Bronze Gold will develop a patina but without the Verdigris oxidation which can be rather unsightly.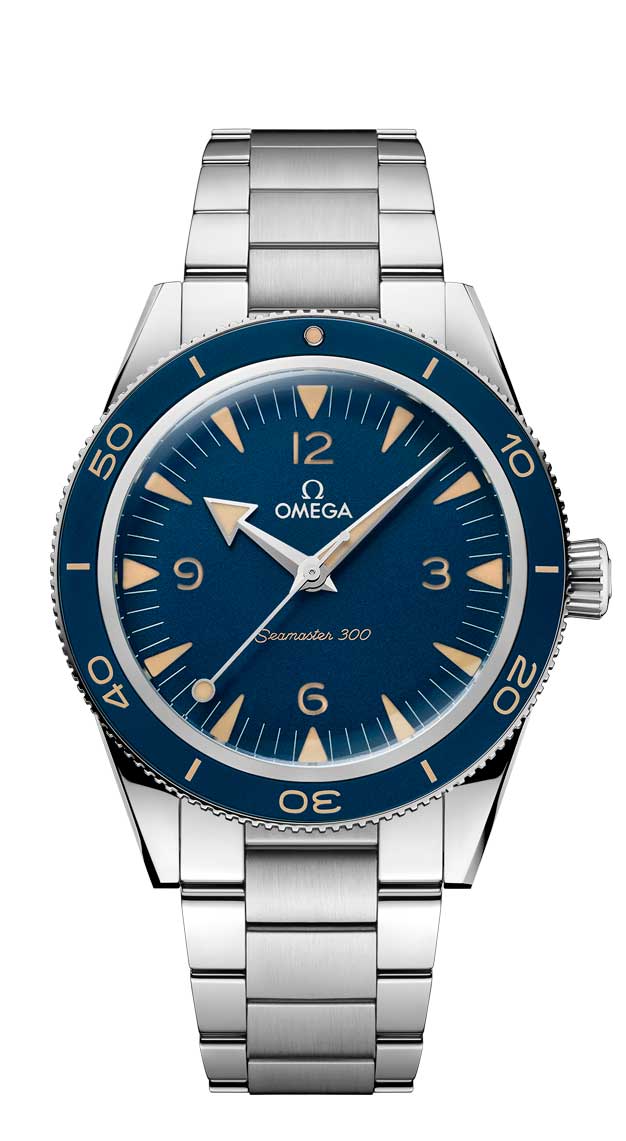 Option number two is the standard stainless steel model with the same signature look with one obvious exception: a lollipop seconds hand! If you're not an Omegamaniac, it sounds like a minor thing but truly the lollipop hand is one of the manufacture's most beloved vintage features.
Yours for S$16,550 (bronze gold), S$9,300 (steel; bracelet) or S$8,800 (steel; leather).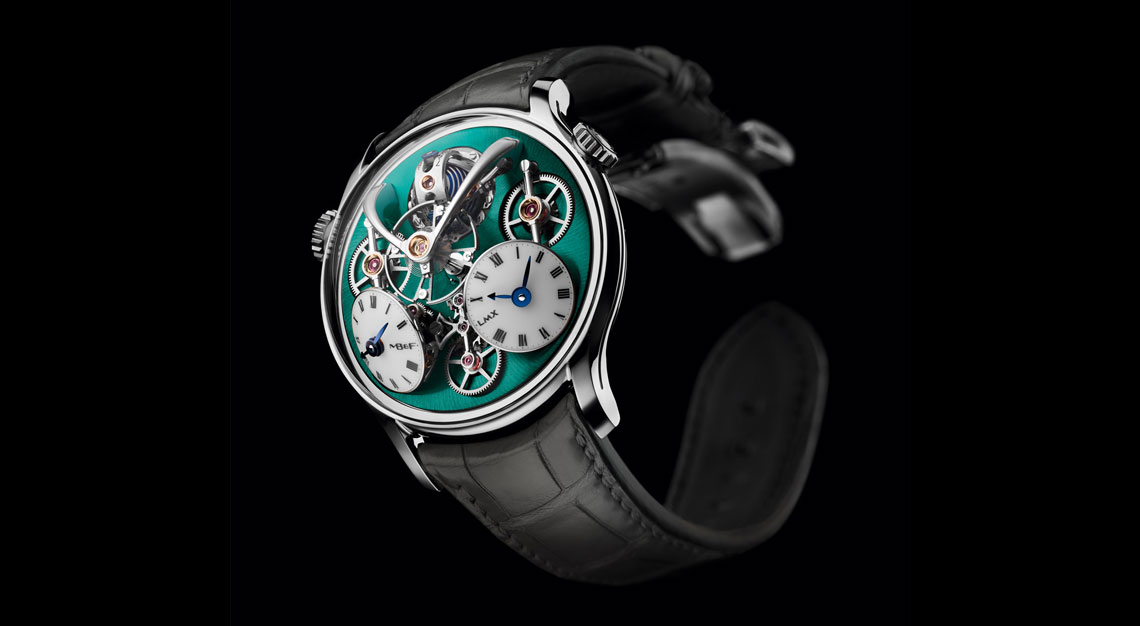 MB&F
Believe it or not it's been 10 years since MB&F introduced the LM1 and the brand marks the occasion with a 10th Legacy Machine, the LMX. What does the X stand for? It could be a Roman numeral 10, it could refer to the X factor that has always distinguished MB&F from other marques, it could be an unknown, referring to the next big idea that is certainly to come.
An "LM1 on steroids," as described in Max Büsser's own words, LMX offers two independent time zones displayed on miniature lacquer dials inclined at 50 degrees – a design feature last seen in such models as the LM FlyingT and LM Thunderdome.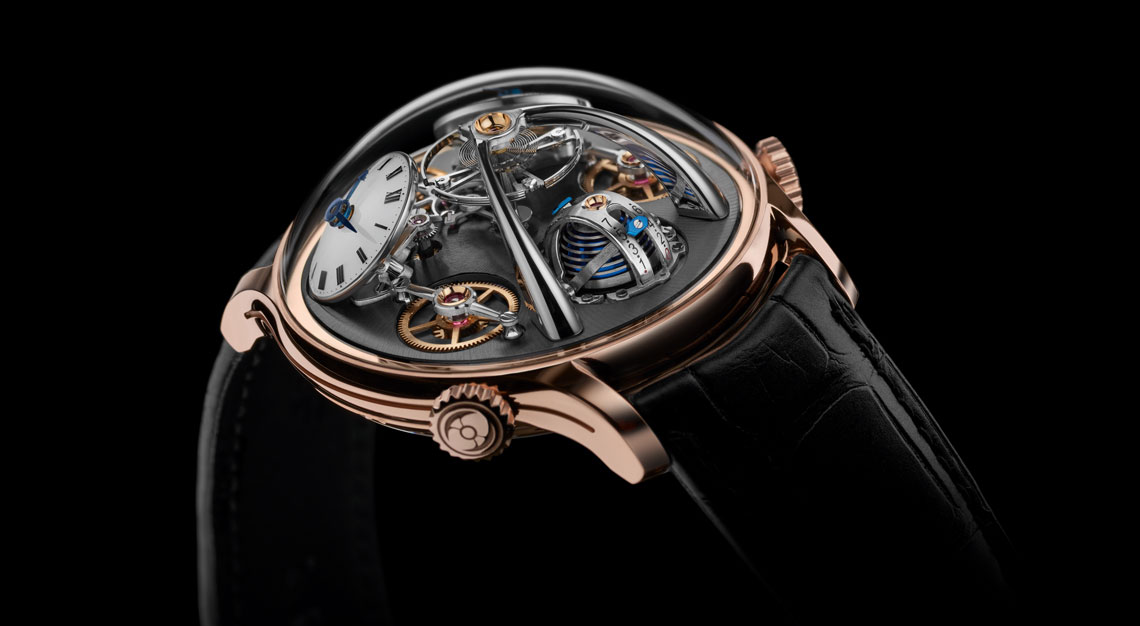 Then there is the familiar gravity-defying flying balance wheel adding a touch of visual drama. But most interesting here is the three-dimensional, hemispherical power reserve indicator that lets you choose between day of the week or a seven-day numerical scale. How do you rotate it? Just keep winding. Literally, just keep winding.
When you're turning the crown to power up the movement, you'll see the lever making its way upwards to the maximum point, after which the entire indicator moves counter clockwise so you can position it exactly the way you wish.
Yours for S$150,600 (titanium, 33 pieces) and S$172,100 (red gold, 18 pieces).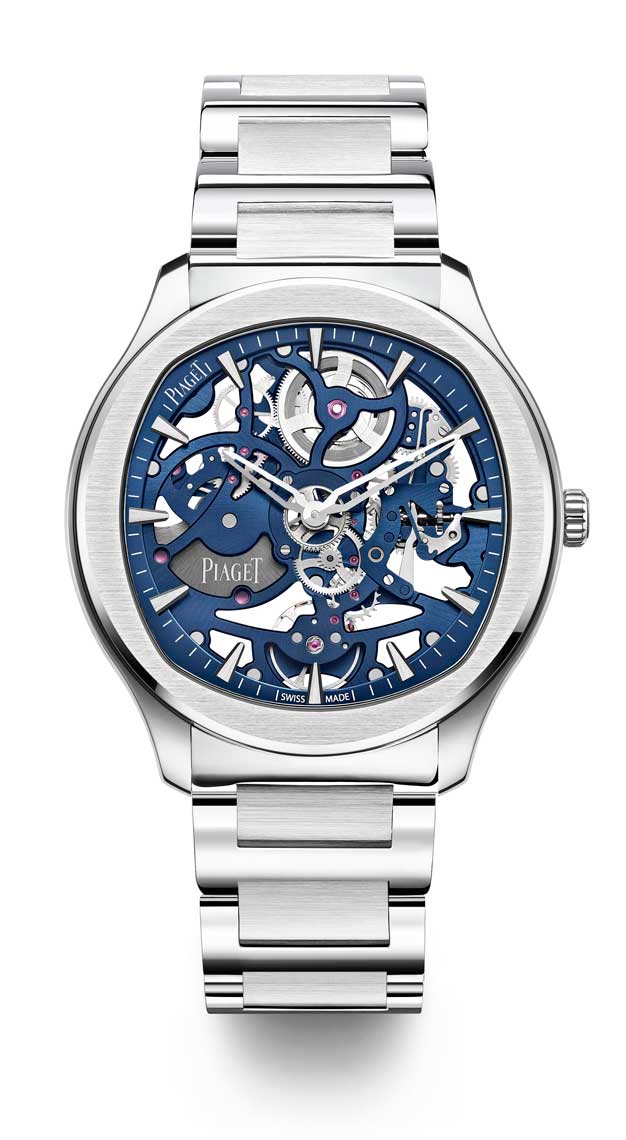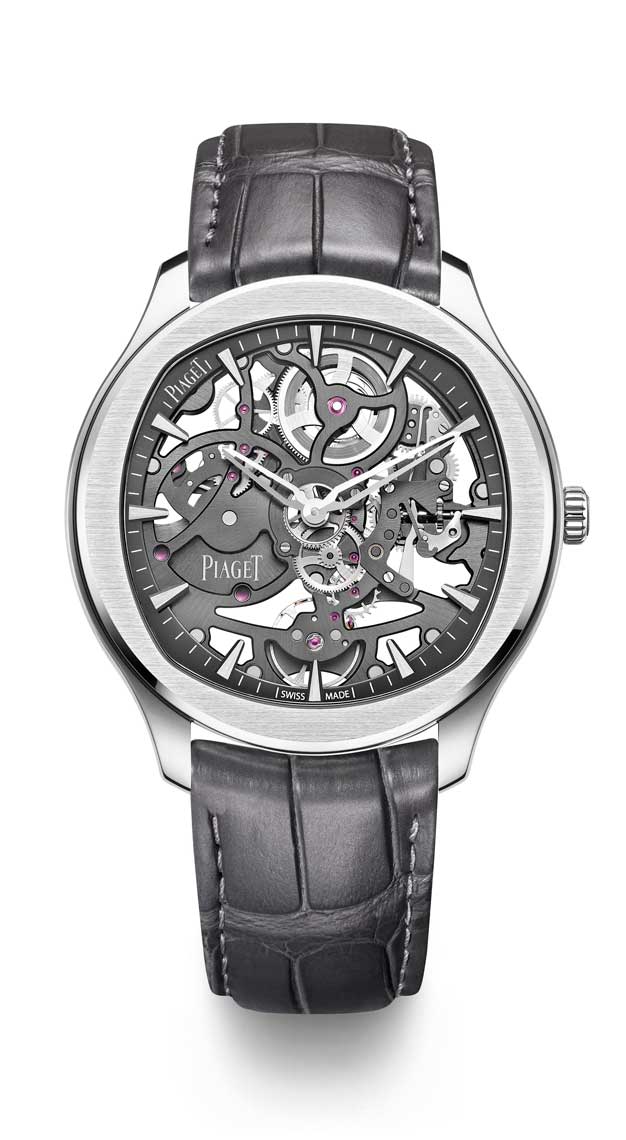 Piaget
The Piaget Polo brandishes a modern spirit in this new skeletonised model that melds two of the manufacture's favourite themes: ultra-thin and sport elegance. Offering a completely different aesthetic in the Polo family, this 6.5mm watch is 30 per cent thinner than existing versions and also comes a pleasant surprise. You don't have to choose between bracelet or leather strap because it has an interchangeable strap system that lets you enjoy both.
Another standout feature here is the modern almost industrial aesthetic of the movement while bridges have been hand-finished to haute horlogerie perfection. Piaget offers the Polo Skeleton in two colours – blue and grey – and checks all the right boxes of adequate power reserve (44 hours) and water resistance (30m). If you'd like to venture off the beaten path of luxury sports watches, then the Polo Skeleton might be your perfect companion this summer.
Yours for S$43,500.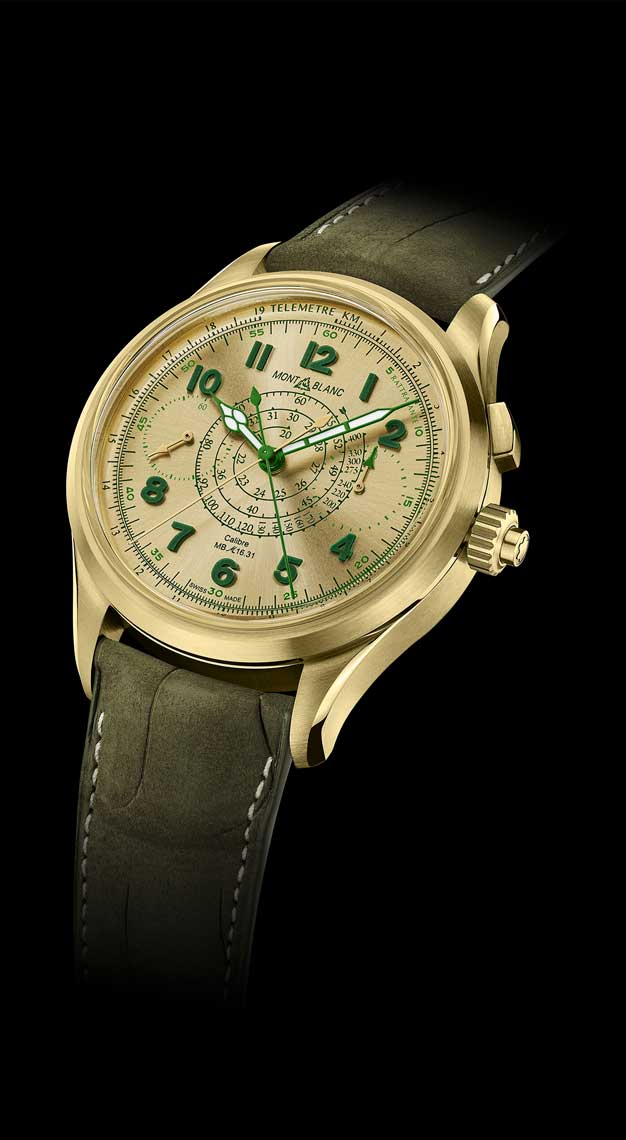 Montblanc
The 1858 Split Second Chronograph has been Montblanc's go-to model for haute horlogerie special effects, from grand feu enamel and ornamental stones to bright colours and bold ideas. This year the watch re-emerges with an innovative 18K gold alloy called Lime Gold which – you guessed it – exudes a unique greenish hue thanks to the presence of silver in the metallurgical mix. Officially, Lime Gold consists of gold, silver and iron to achieve a deep golden colour that veers towards a pale yellowy green.
To bring out this verdant hue in the case material, Montblanc made the Arabic numerals out of SuperLuminova using a special patented process that encapsulates the luminescent material, creating a monobloc shape without any outlines. The hands, telemeter and tachymeter scales have also been printed in lime green, which gives this watch its unique aesthetics unseen as yet in luxury watchmaking.
Yours for €49,500 (S$78,574).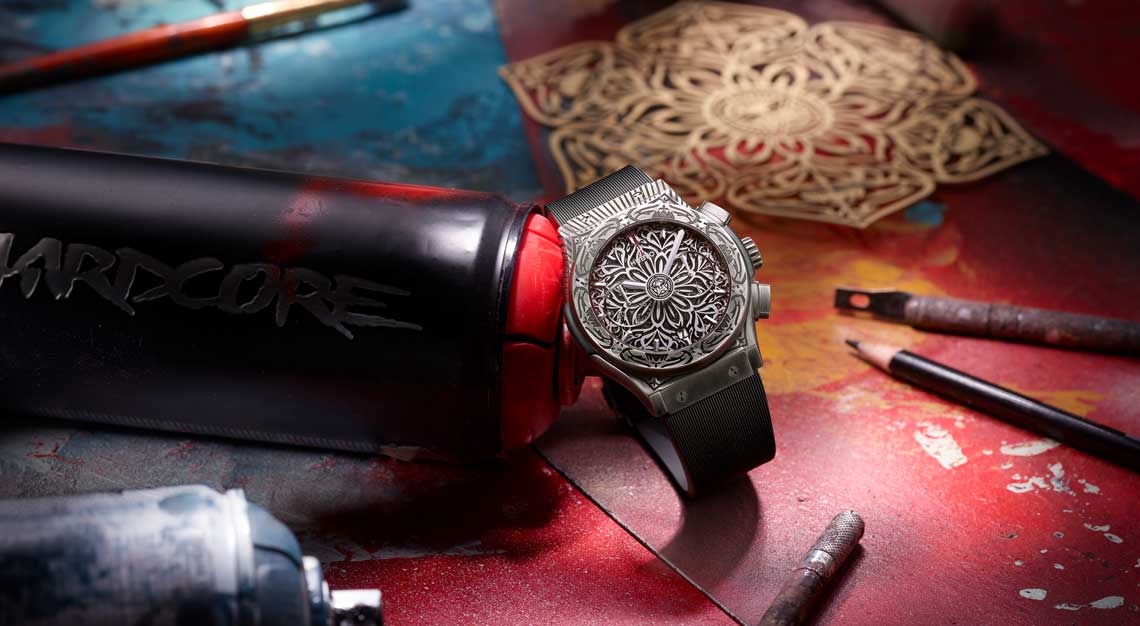 Hublot
Following its LVMH Watch Week launches, which include the world's first orange sapphire watch case, Big Bang Integral in new ceramic tones, a bevy of rainbow hued models, and variations on the Classic Fusion Orlinksi, Hublot introduces a new model that comes as a result of a new collaboration.
An artistic sculpture for the wrist, Classic Fusion Chronograph Shepard Fairey was designed by the American artist for Hublot. Better known by his pseudonym Obey, Fairey experiments with different mediums and disciplines and is one of the most politically influential artists of his generation. It's no secret that Hublot fully believes in real partnerships where both parties put their heads together to co-create a timepiece.
Based on a mandala, the central motif in this watch represents harmony, the cycle of life and its elements, as well as the precious nature of time in the mind.
Yours for S$30,200.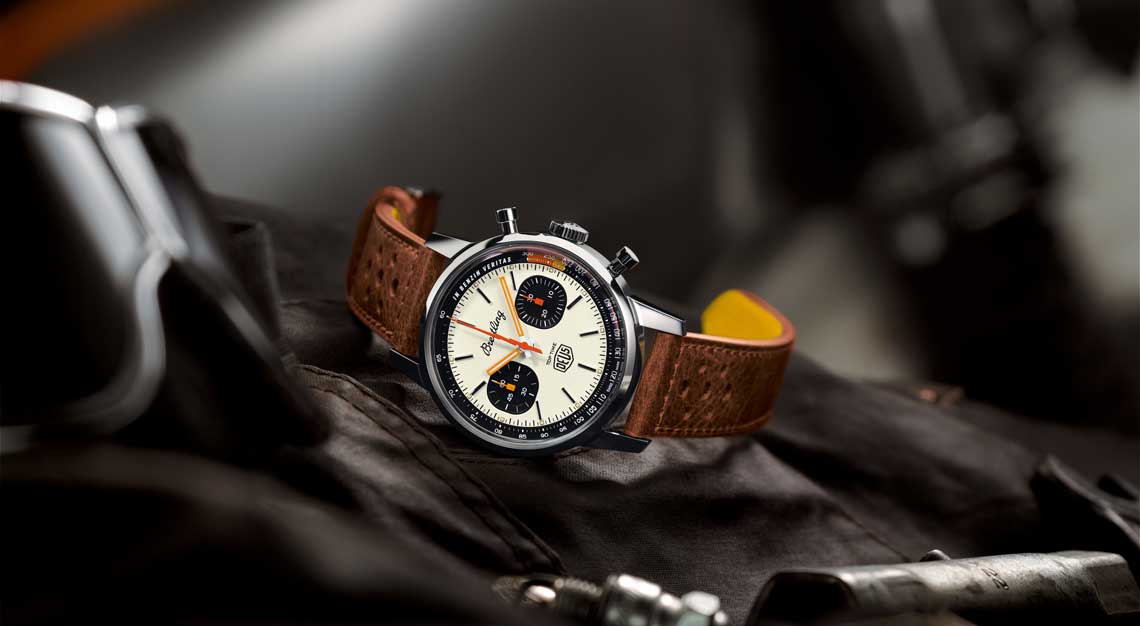 Breitling
Calling all earth element gods and goddesses who are always up for an adventure, this retro-chic Breitling is designed just for you. Whether you're into biking or motorcycles, surfing, or just a digital nomad who enjoys living life to the fullest, you'll appreciate the dynamic spirit of the Top Time Deus Limited Edition.
As the official timepiece of the Deus Swank Rally, a motorcycle championship for vintage bikes in diverse locations around the world, it got its classic good looks from a 1960s Breitling Top Time. Even if the big outdoors isn't your thing, let the watch's cool features win you over. "Squircle" counters? You've got to see them for youself. And that lightning bolt chronograph hand isn't going to admire itself.
Yours for S$6,990.
Watches & Wonders Geneva is taking place exclusively online from 7 to 13 April 2021