At Van Cleef & Arpels, the flowers never wither
From the kaleidoscope of spring's colours to the clear blue of summer skies, the fiery reds and oranges of autumn's swan song to the muffling cover of winter's pristine white, there is perhaps no muse as ageless in her beauty as nature. It's little wonder then, that flora and fauna have been the catalysts of creativity at Van Cleef & Arpels since its founding in 1906.
And what better representation of nature's vivacity, and its ebbs and flows, than flowers? In the skilled hands of the Maison's artisans, floral patterns have been transformed into a recurring motif in the brand's design language. It's in three collections where this floral inspiration comes through most strongly: Alhambra, Frivole and Rose de Noël.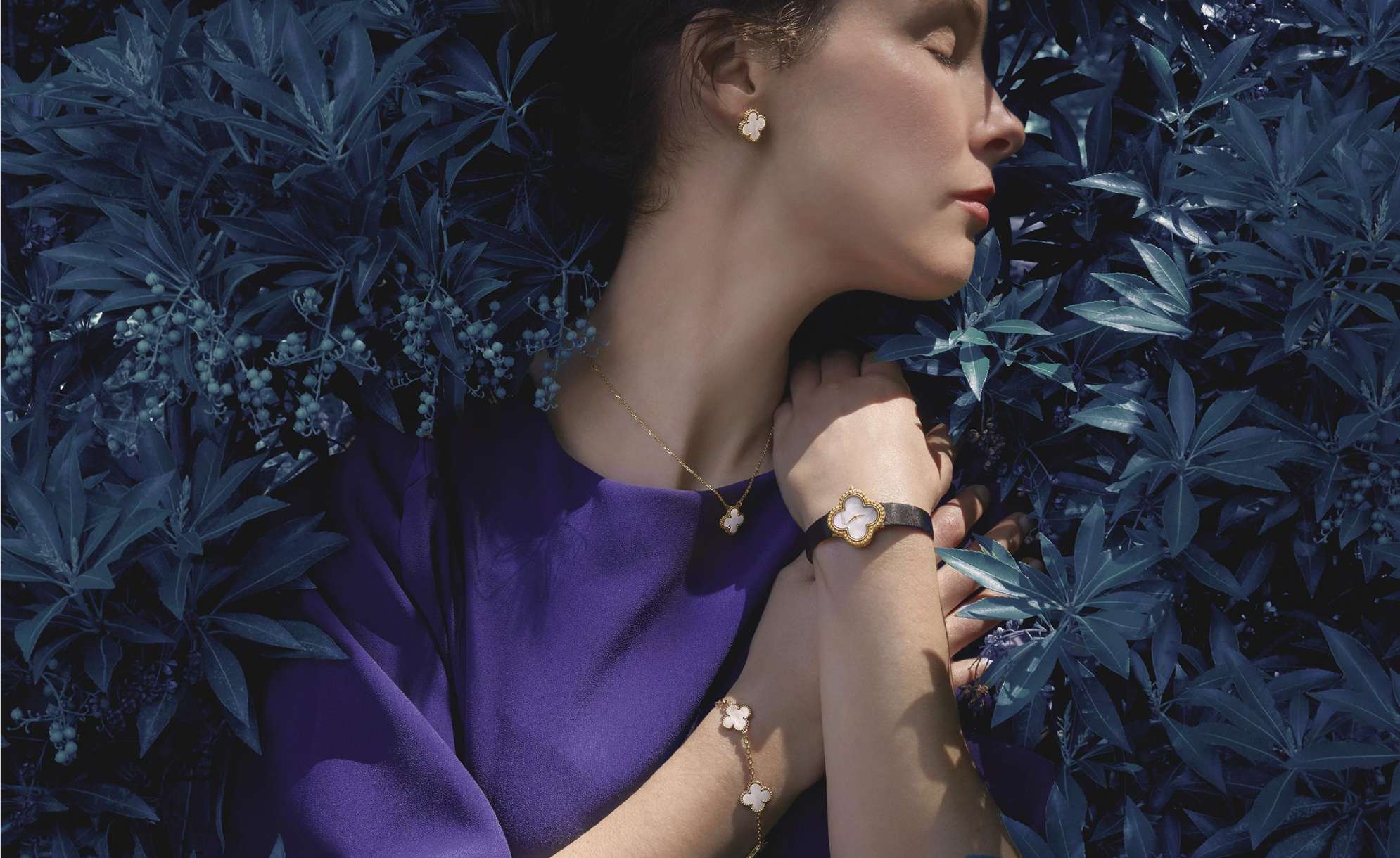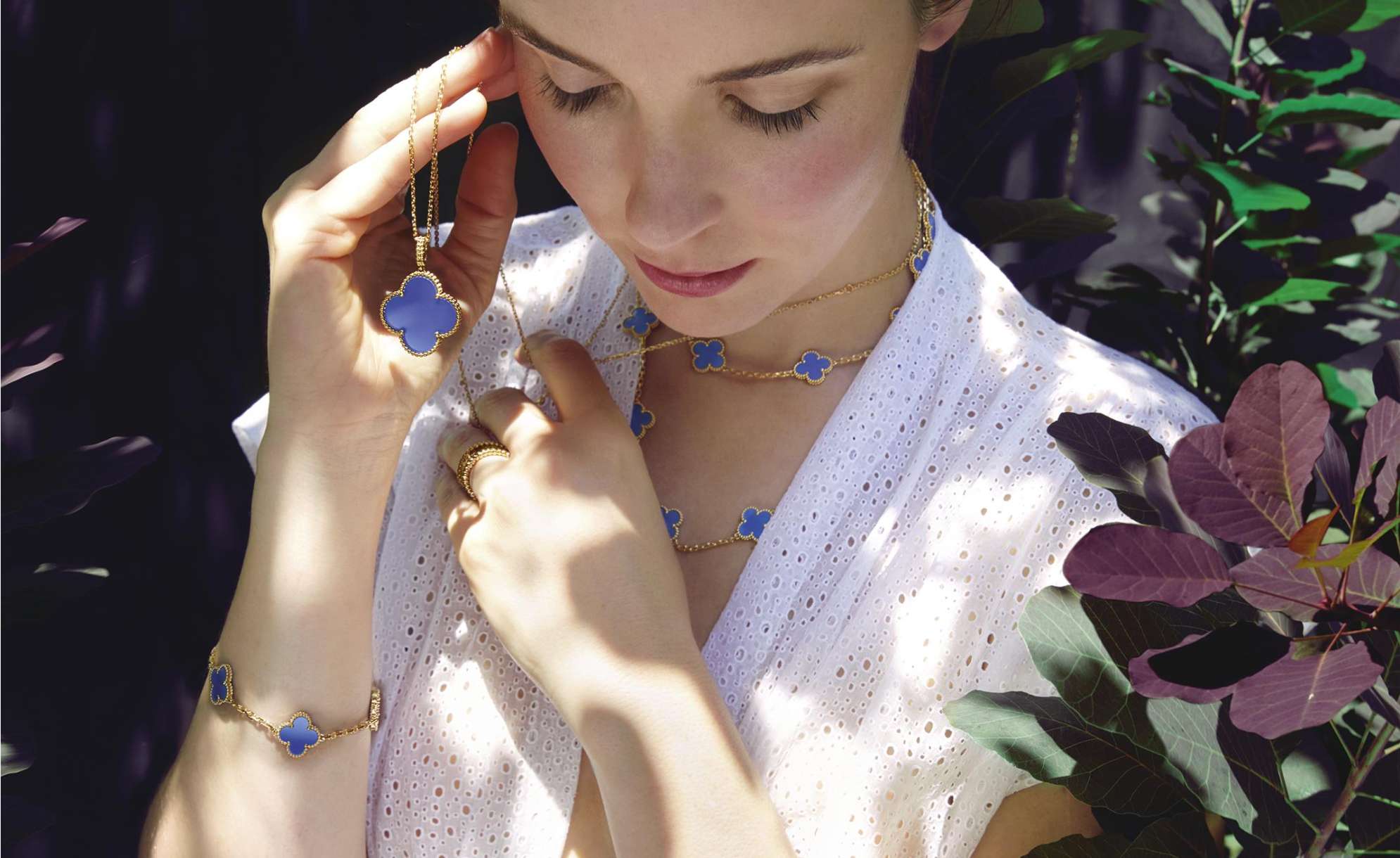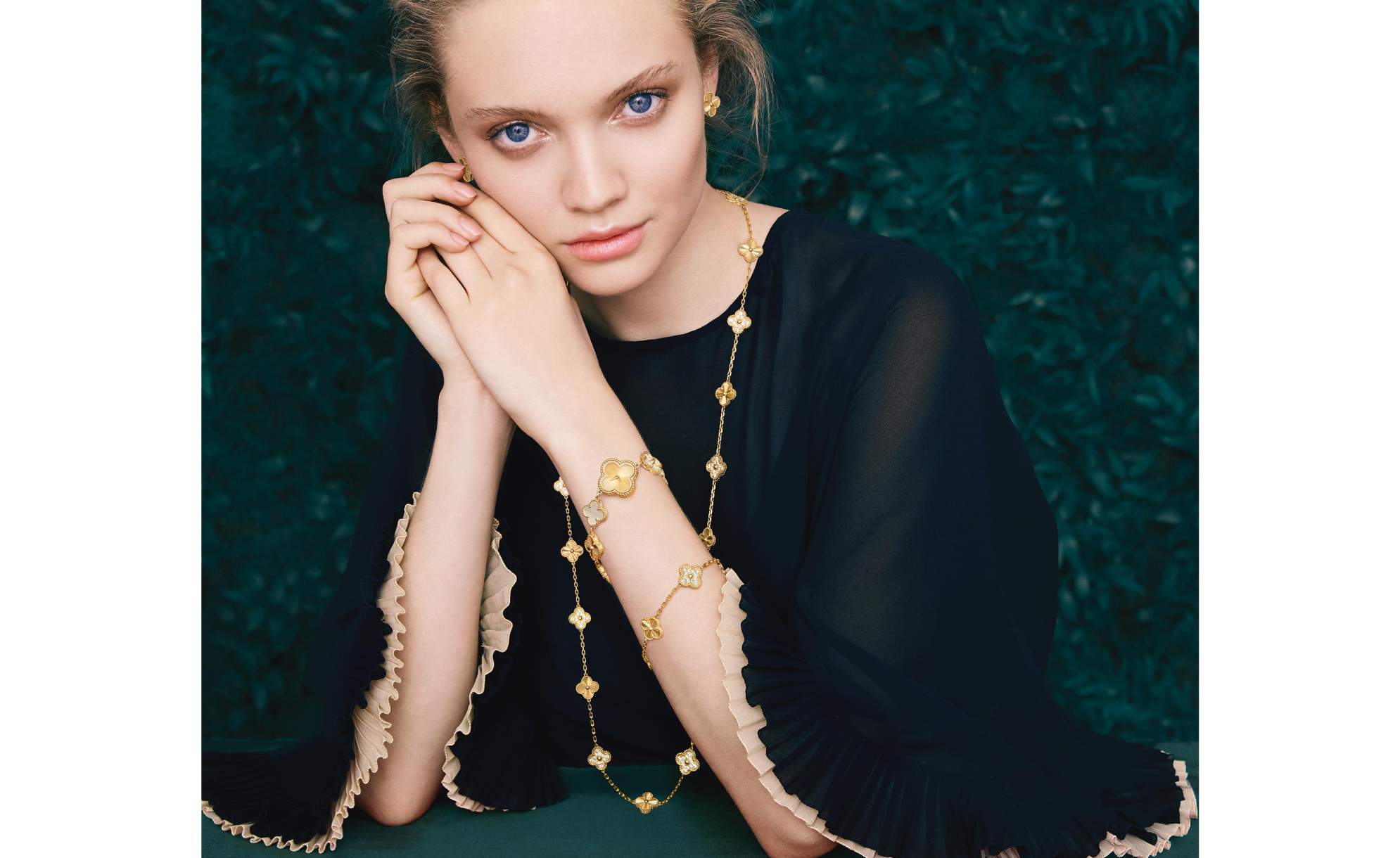 Alhambra
The clover may be the only plant whose leaves are more admired than its flowers. Most commonly three-leaf, the rare sighting of a four-leaf clover is considered a sign of luck – and it is the latter variety that the Alhambra collection celebrates.
Although its appearance as a motif in the Maison's designs can be traced back to the '20s, the clover only became more prominent under the helm of Jacques Arpels, the nephew of founder Estelle Arpels. The younger Arpels was known to have said, "to be lucky, you have to believe in luck", and often gathered four-leaf clovers he spotted in his garden as gifts for his employees.
The Alhambra collection truly came into its own in 1968, when the first Alhambra long necklace was created. Featuring 20 four-leaf clover motifs edged in golden beads, the design was immediately popular and made the Alhambra a steadfast Van Cleef & Arpels icon.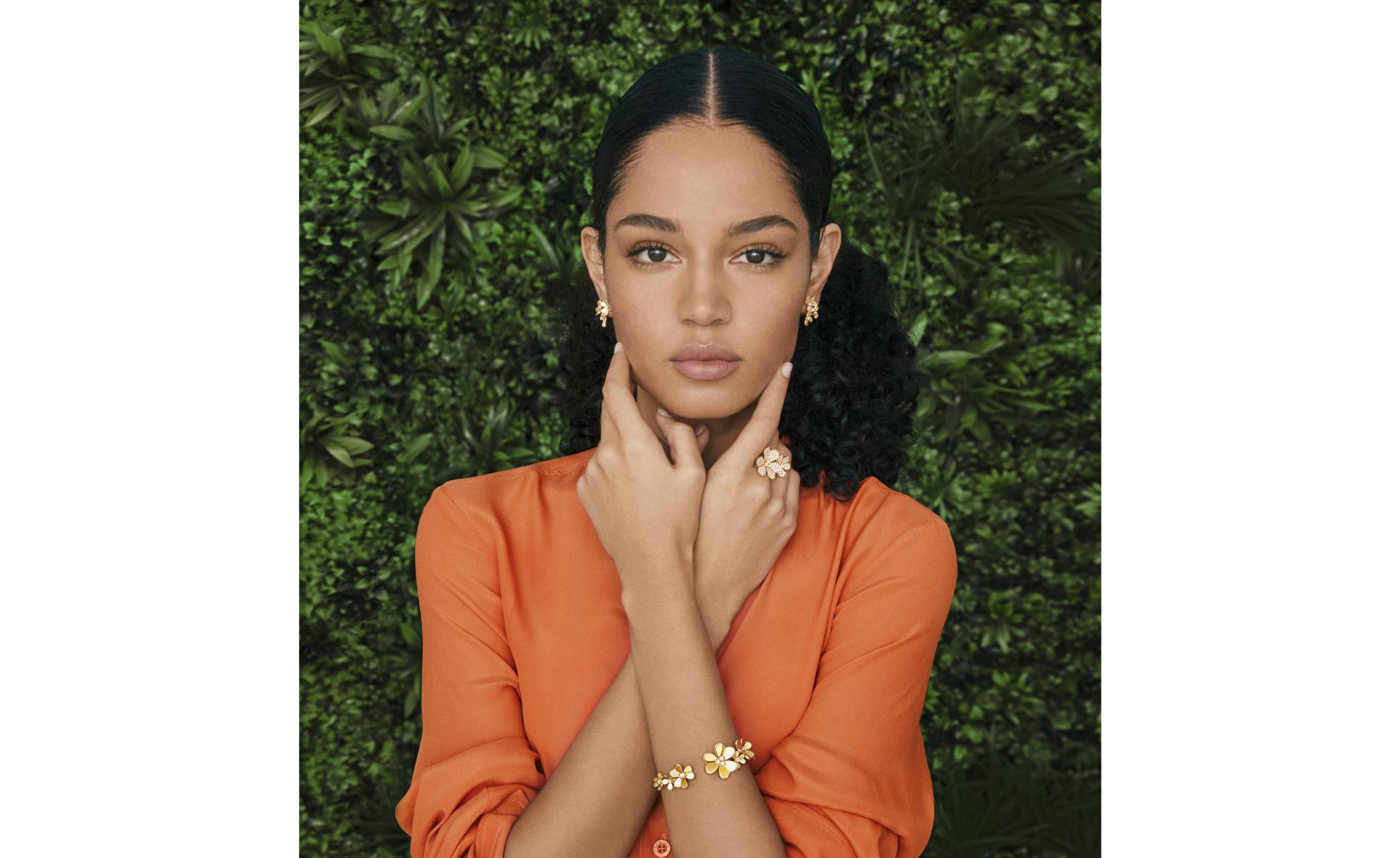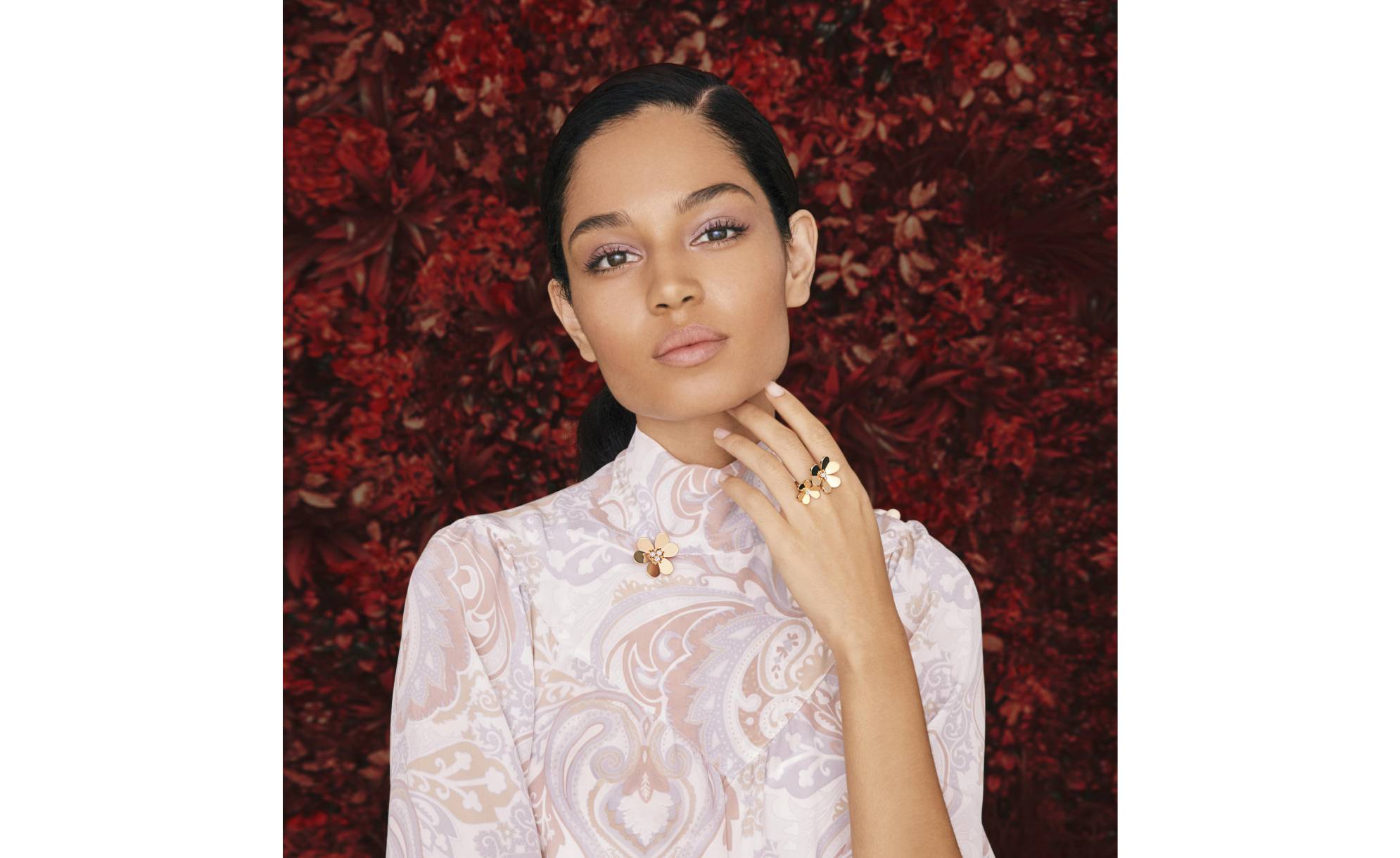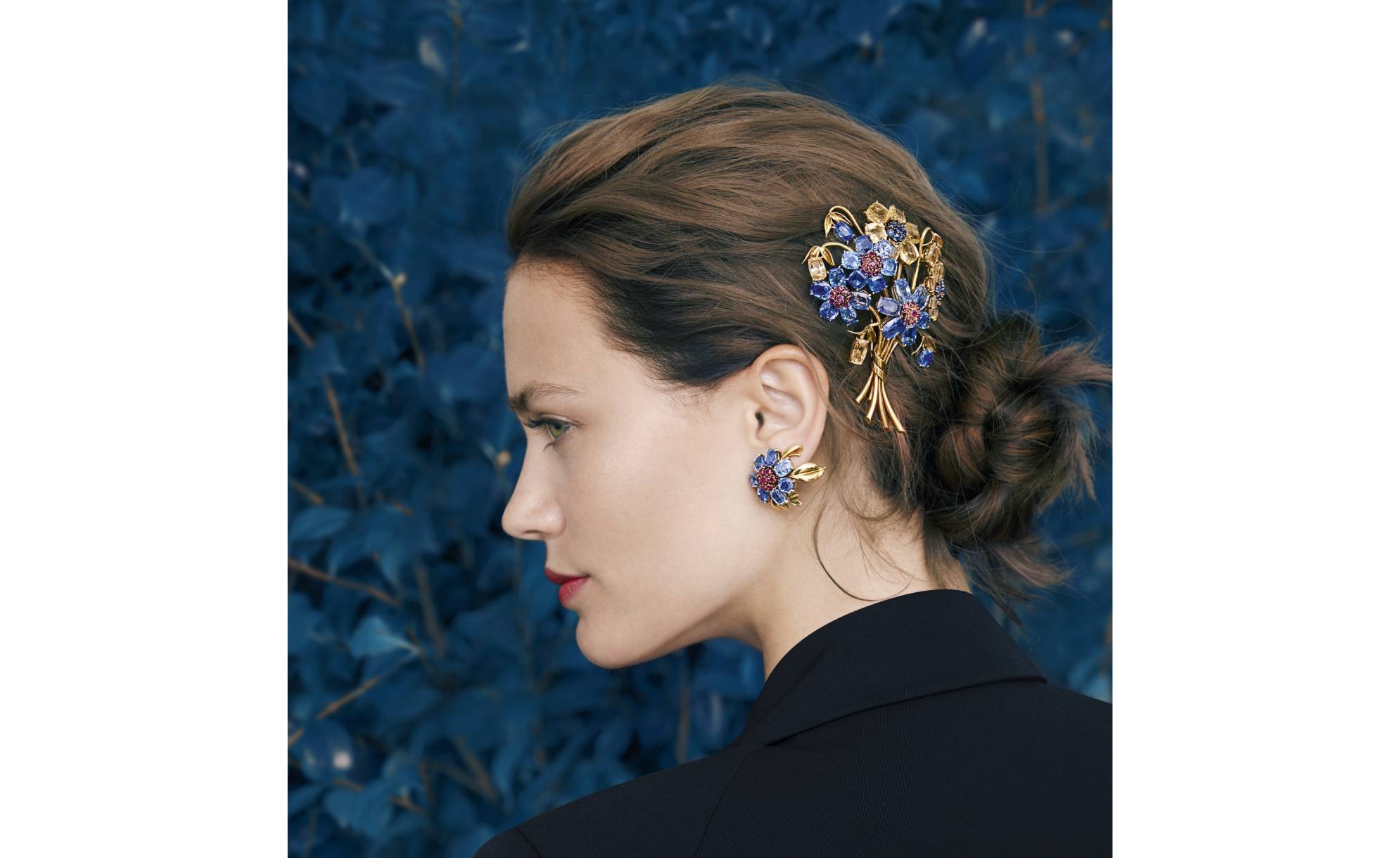 Frivole
Introduced in 2003, frivole is a wholly modern interpretation of the floral designs from Van Cleef & Arpels' rich archives. Three heart-shaped petals come together to form a flower, which is crowned by one precious gem, or sometimes three, in the middle.
Central to the collection is the technique of mirror polishing, which, as its name implies, gives metals a mirror-like finish that reflects scintillating glints of light. The technique is used to great effect in the Frivole seven-flower bracelet and Frivole Secréte watch, both of which were added to the collection last year. Arranged in a slightly overlapping, multi-layered composition, the flowers on these pieces call to mind delicate clusters of wild blossoms in the grass. For a little more sparkle, Frivole pieces are also available in fully-paved iterations.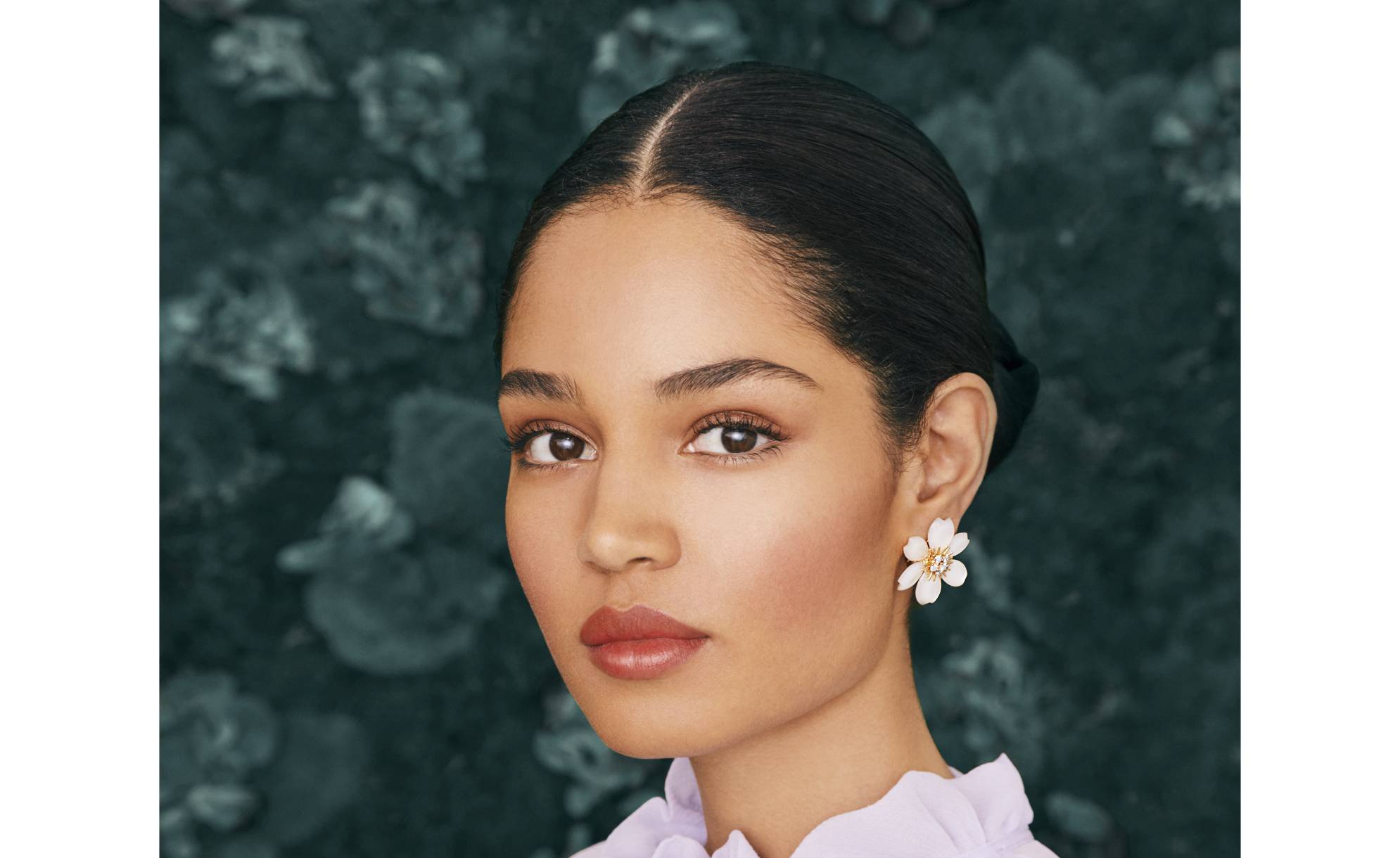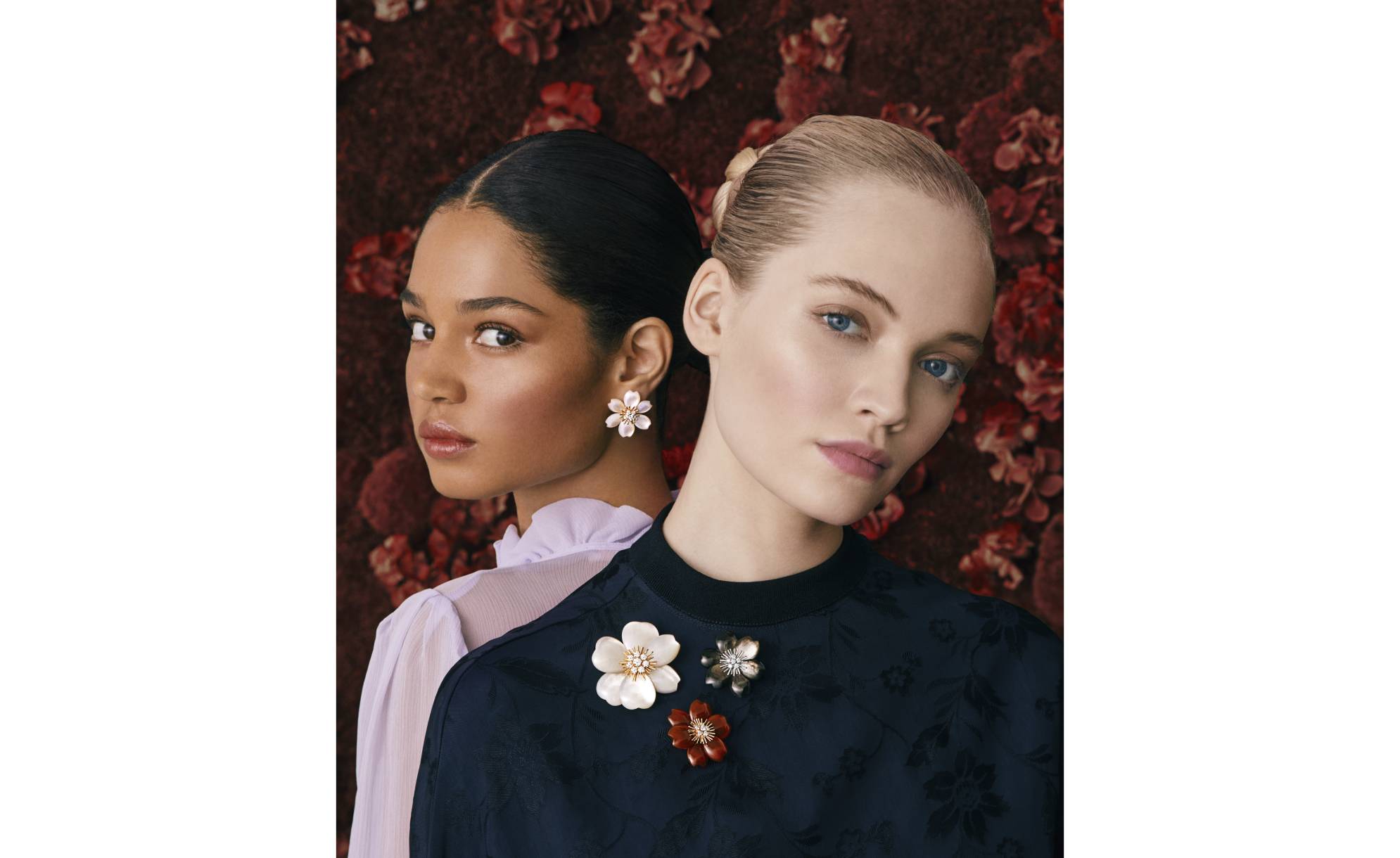 Rose de Noël
There is a resilient flower that manages to bloom even in the dead of winter: the Christmas rose. The Rose de Noël collection, first launched in 1970, is a celebration of its strength and beauty.
The original pieces had petals carved out of pink coral set in yellow gold with a centre of diamonds, but the collection quickly became a canvas on which the maison's craftsmen could show off their creativity with different materials. Since then, the petals have been carved out of carnelian, onyx, lapis lazuli and mother-of-pearl in a variety of sizes.
The latest novelties feature the rose motif in a new, wearable mini size as pendants on necklaces and as earrings, both of which are available in white mother-of-pearl and lapis lazuli.