The beauty behind Prestige Global Designs, an international award-winning interior design practice in Singapore
For interior design doyens Michael Ong and Jeremy Tay, the beauty of their brand lies in the unexpected. The founders and directors of Prestige Global Designs have developed an award-winning practice guided by a razor-sharp instinct and an appetite for breaking design conventions.
Ong, a frequenter of galleries, found an affinity for portraiture in his college years and had always been aesthetically minded.
Tay's path to design, on the other hand, was unconventional. His Lee Broom light bulb moment was at Faye Wong's Singapore concert in 1999. "I was intrigued by her costumes and the stage presentation. From the make-up, the hairstyles to the stage—everything was so well-planned. It was like seeing a work of art in progress. From that day, I started to be interested in how people dressed and presented themselves, as well as what effects aesthetics and personality had on people and the surroundings."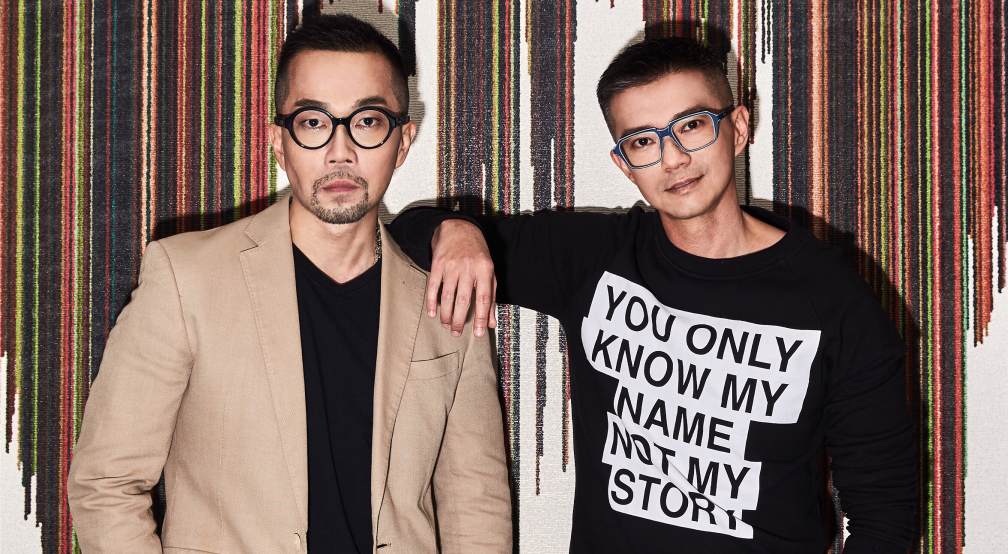 Who are your design heroes?
Michael Ong (MO): Renowned architect Frank Gehry. I admire his commitment to unique designs that incorporate new shapes and materials. Some of his works include the Guggenheim Museum Bilbao, Walt Disney Concert Hall in California and Foundation Louis Vuitton in Paris, but my favourite piece of his is Knoll's Cross Check Chair. The strips of curved maple wood look like ribbons, and he, no doubt as he usually does, pushes the boundaries of form and function.
Jeremy Tay (JT): Godefroy de Virieu, creative director of Petit H (French luxury Maison Hermès's sub-brand created by Pascale Mussard). More of a creative lab than standard diffusion label, Petit H takes apart old or imperfect Hermès products and reassembles them in new and unexpected ways. I love the idea that nothing is wasted. For example, he modified a porcelain cup into a candleholder. I found some beautiful chopstick rests while I was in Tokyo and decided to rework them into a custom piece of wall art. For another client, I used Hermès scarf rings to give their chest of drawers a fresh, new look.
What inspires us and pushes us are the designers who are consistently pushing boundaries. This is in line with our beliefs and direction for design and in life. As Frank Gehry said: "There's a range of creativity possible and I think it behoves us to explore that envelope and push at it." We never limit ourselves in design.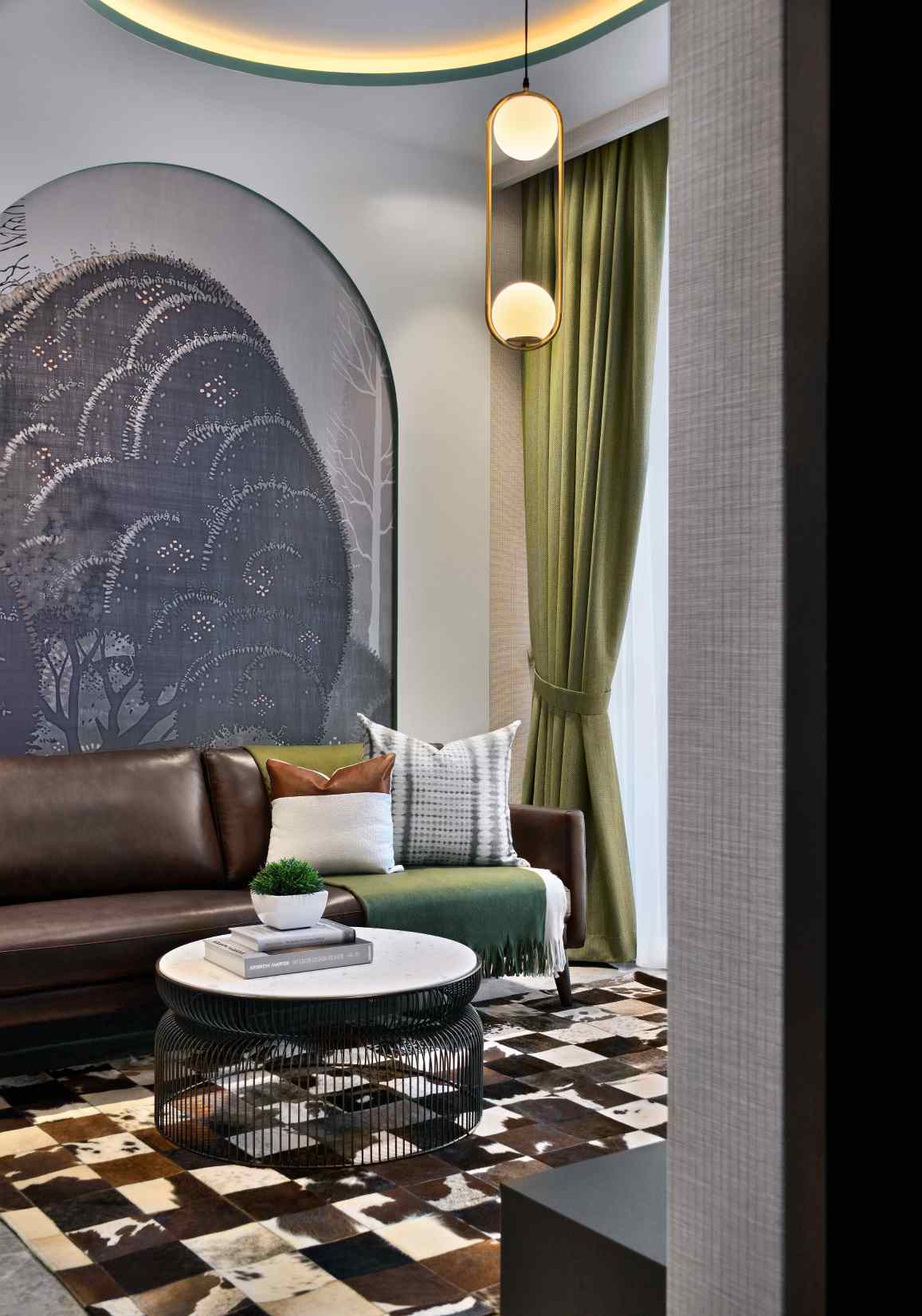 Are you, like so many Singaporeans, foodies? What's your favourite restaurant?
MO: We both are. I would say Gattopardo Ristorante di Mare, an Italian restaurant on Tras Street. It caught our attention because of the unusual shophouse it occupies. Annexed to a regular-shaped building, the corner unit is tiny and is set back from the road. An open-air courtyard serves as an attractive entrance. I love the warmth of the Sicilian hospitality and the delectable food.
JT: Cooking, to me, is therapeutic. I do not have the luxury to cook often but, whenever possible, I will appreciate and enjoy the process. Cooking allows us to know what ingredients we're using, what the concoctions are, and finding the right balance. It's similar to design. For restaurants, one of my favourites is The English House by Marco Pierre White. I love the interior, which was inspired by colonial Singapore. The food is excellent. No gimmicks, just quality. I especially love the fish and chips and beef Wellington. There are surprises everywhere (with the artworks and antique furnishings), which create movement and dynamism.
What does your work uniform look like?
JT: We don't have a specific work uniform. It can range from smart casual to formal, but we believe that looking neat and presentable is being respectful to our work and to our clients. If I had to choose, it would be the Hermès Fantome jacket. I love the detail of how the leather is woven into the cashmere. Subtle yet elegant.
Vintage or custom?
MO & JT: Both, and it depends on the project. We are always looking to bring character or a persona to our designs. Having vintage pieces such as an artwork or armchair helps to achieve this. However, it needs to make sense for our clients. Customised pieces are great, too. For example, if a client has a chair of sentimental value, we can reupholster it to give it new life. In our showroom kitchen, we have a vintage art deco lamp that we sourced from 1stdibs. We love it. Its base is a goose with golden eggs, and we've installed it on the island counter to create playfulness and uniqueness. We even remade the lampshade to match the kitchen.
Last book you read?
MO: The Power of Positive Thinking by Norman Vincent Peale. It was effective in helping me deal with tough situations and people, keeping me goal-oriented and maximising my talents and energies where it matters most. It still helps me to stay focused on the important things in life.
JT: The Ant and the Elephant: Leadership For the Self. Written by the Olympian Vince Poscente, it uses a parable to make profound concepts engaging and relatable. By harnessing the power of the subconscious, we are able to reach our full potential. Understanding further, or more in depth, how we work or think is important.
Which hotel has left the deepest impression?
MO: Sofitel Paris Le Faubourg. I remember breakfast at the hotel's beautiful brasserie (Blossom), sitting in front of the full-length windows, having croissants and coffee. I loved the weather in Paris as it was winter during my stay. Singapore is warm throughout the year, so going to a place that offers a cooler temperature helps me to recharge and relax. I love the architecture there: the Louvre Pyramid, Foundation Louis Vuitton, just to name two. It is a feast for the eyes.
JT: Hilton Tokyo in Shinjuku. I loved the location as it's accessible to the city centre but situated on the outskirts of the bustling areas. I love Japan as it allows you to embark on a journey of old world meets new world. It is a unique place as it respects culture yet allows room for innovation. Every time I am there, I always feel relaxed yet explorative. It's like embarking on an adventure to discover new things.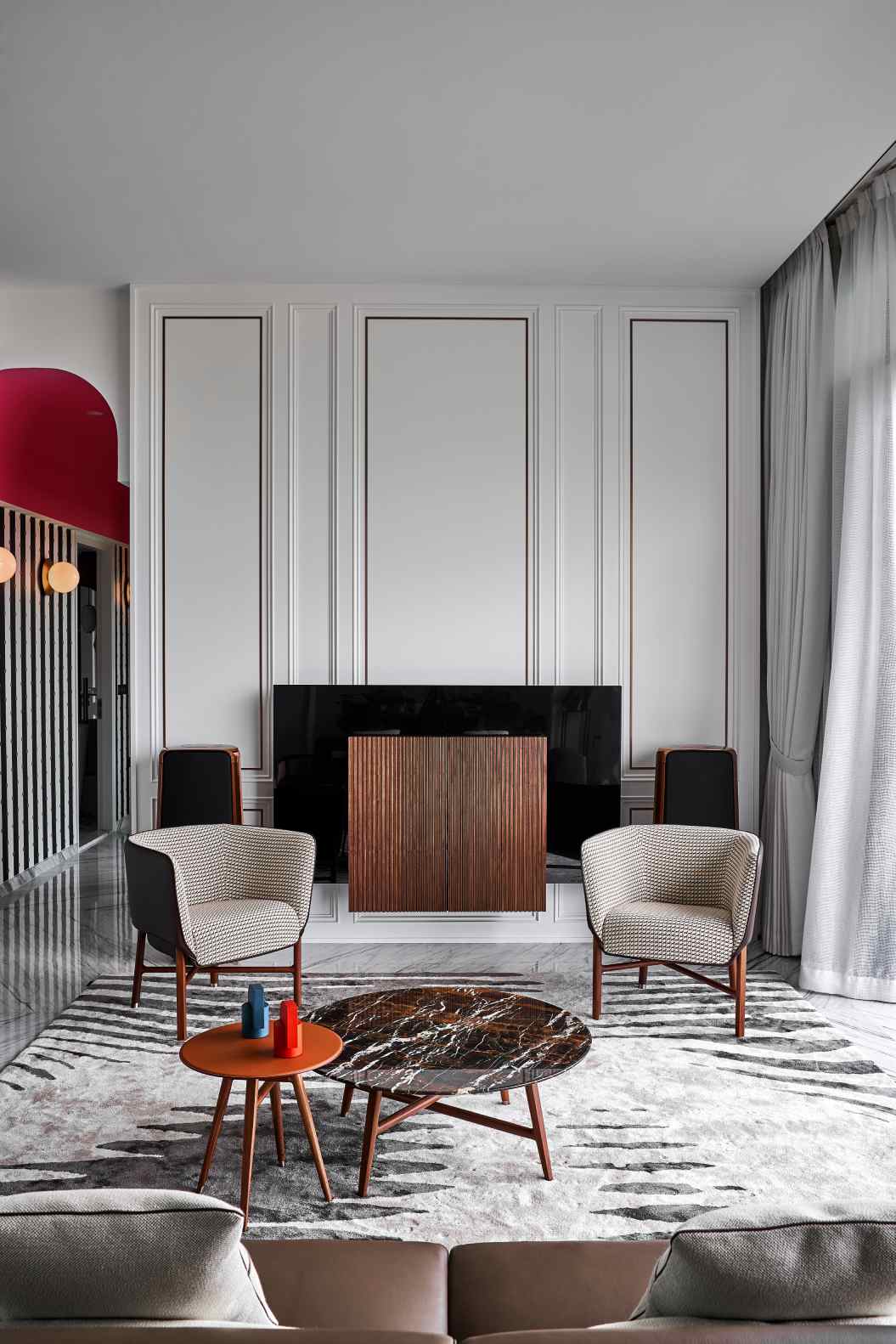 What makes a house a home?
MO & JT: In today's context, function and aesthetics are basic requirements we need to fulfil. However, a home needs to speak to its residents. They need to feel safe and relaxed.
A home should tell its story and create memories. Every homeowner has a story to tell and every story deserves to be unique. For example, the place should allow the parents to get together with their kids to create memories during their growing-up stage. This will allow them to grow up happily and healthily. A home should serve this purpose.
What do you see for the future of design?
MO & JT: People are becoming increasingly receptive to new ideas as they move towards wanting to have a better quality of life. Design is evolving and we shouldn't limit ourselves. Being open or more receptive doesn't mean we are changing our lifestyles, but improving. At Prestige Global, we don't believe in limiting ourselves in design. We want to take time to explore with our clients, to create unique interiors that speak to them, where their stories are told through our design. Experiential design is crucial.
We believe that one day, there will be more digital touches to residential projects. Currently, walls are marble, wood and so forth. In time to come, we believe there will be digital walls, or smart walls, where a touch of a button changes the scenery from a rainforest to a desert. Technology will give us flexibility. Technology will be the future.