The dreamy Californian residence drips with mid-century modern style
If, perchance, while cruising along the streets of Palm Springs in California, you notice a curving roof mimicking the San Jacinto Mountains from afar, you're likely in close proximity to the iconic Wave House. And if you are ever given the opportunity to set foot in the 83-square-metre residence, you'd want to ensure that you have plenty of time to spare. Once you're inside, it'll be tough to part with the one-of-a-kind architectural gem.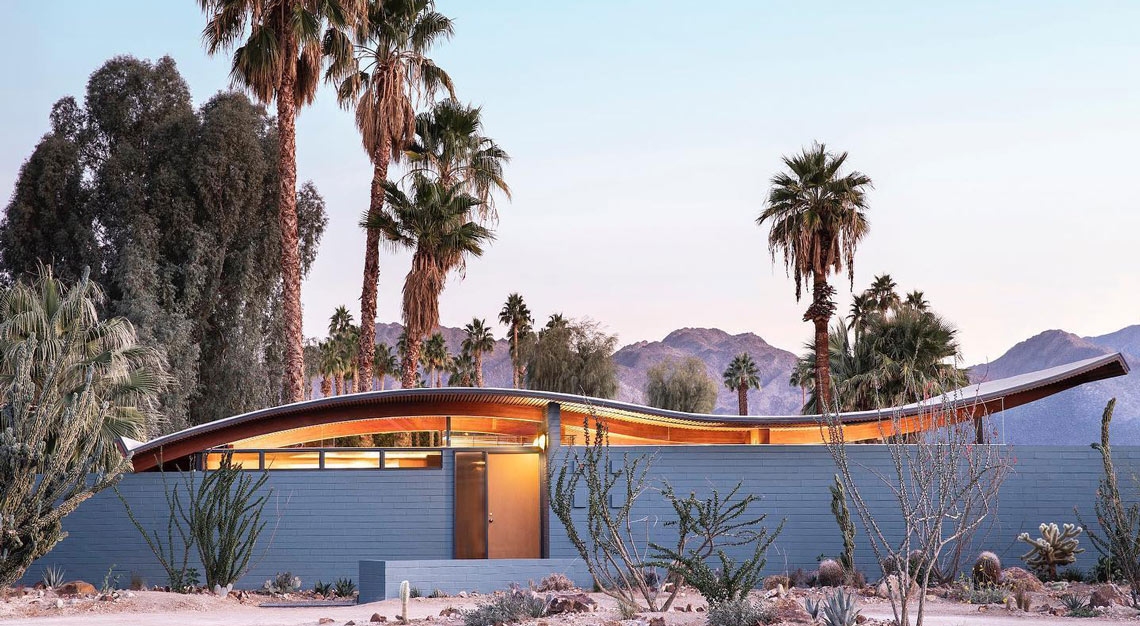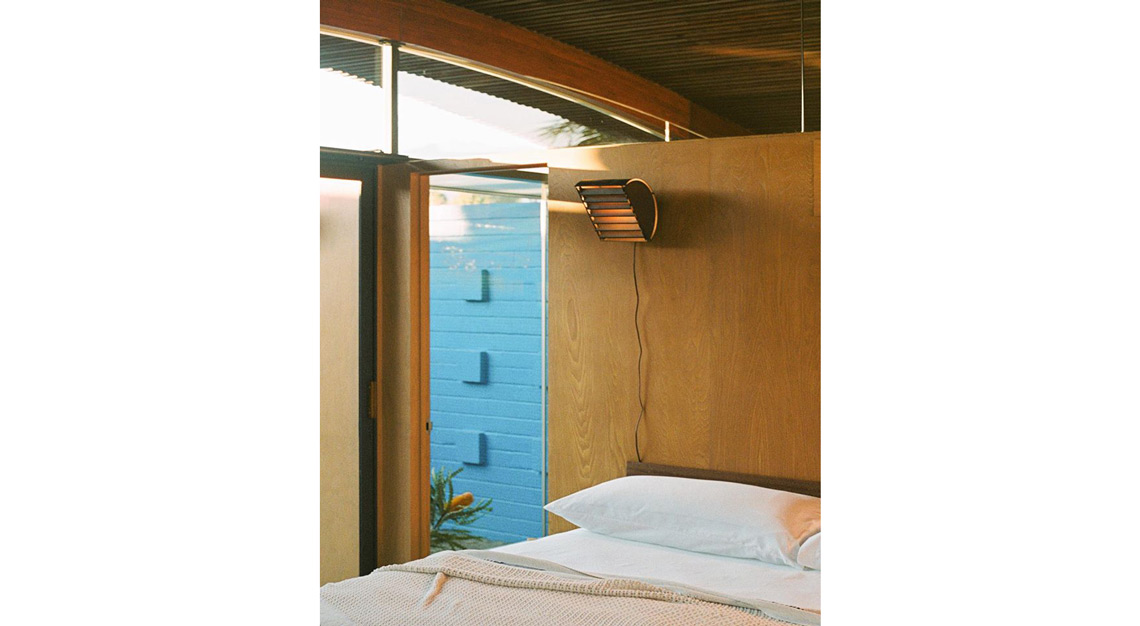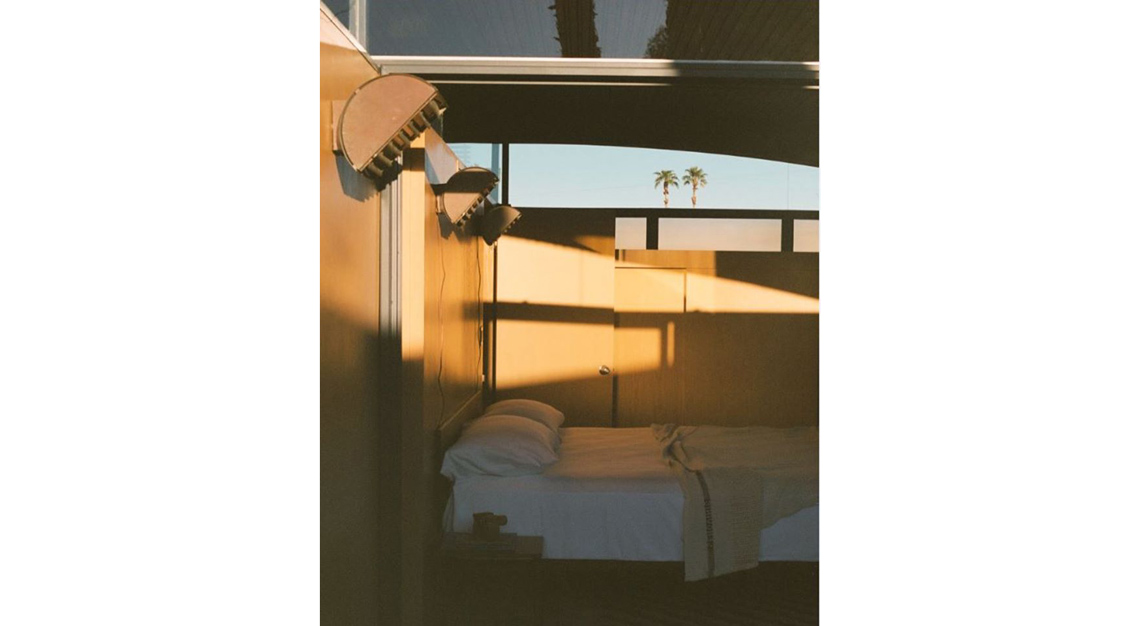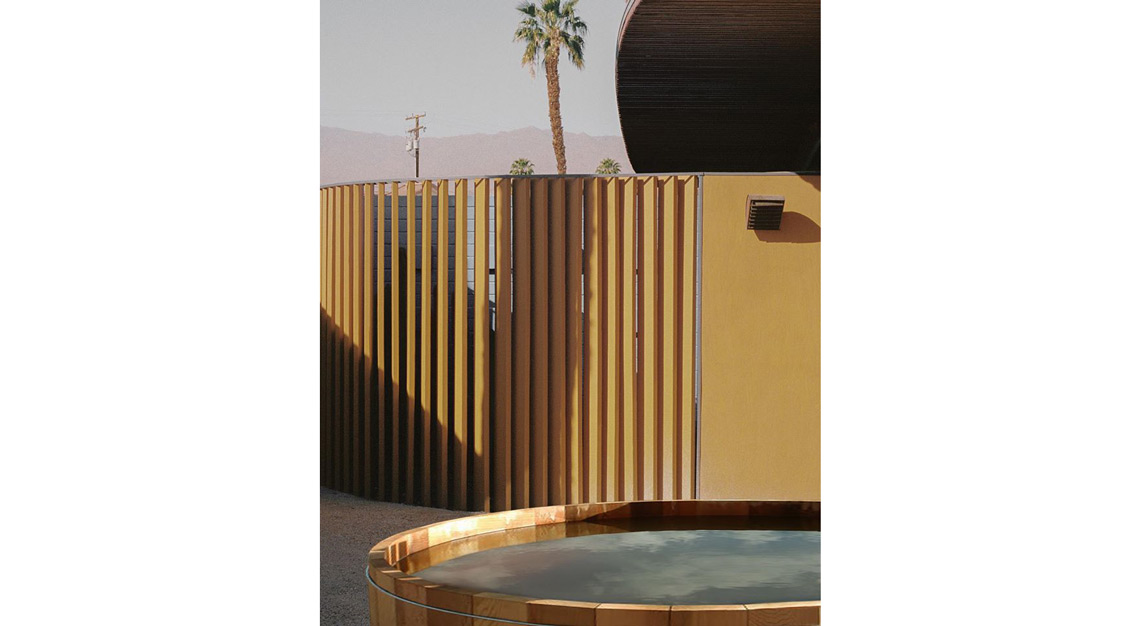 Set in Palm Springs, California, Wave House was built and designed by architect Walter White in 1954, for artist Miles C. Bates. In February this year, Los Angeles-based Stayner Architects breathed new life into the mid-century-style dwelling – an attempt to restore it to its former glory after a host of changes left the original in rough shape over the last decade. But if you missed the chance to visit the refurbished property during Palm Springs Modernism Week earlier this year, fret not. You can still get your fix of throwback architecture and life in the Californian desert by embarking on a virtual tour, made available on the property's website.
You'll be able to easily draw some design similarities between the refurbished home and the original property when it was first conceived in 1954 – and this includes its soothing blue façade, original wood panelling, a series of pale blue cabinets and a round dining table in the kitchen. Meanwhile, mid-century Scandinavian furniture – inclusive of lovely vintage cookware – is further punctuated with textiles by Tibor and Kvadrat and vinyl record albums, all dedicated to emulate the home's history.