Westward Whiskey is expanding its markets eastward and it's Singapore's turn to find out more about this unique whiskey
For those unfamiliar with the American Whiskey scene, Westward's signature tipple – a Single Malt American Whiskey – seems like an oddity; Single Malt is associated with Scotch Whisky while outside of America, Bourbon is the de facto American whiskey. So, what is it exactly?
To set the record straight, I asked Christian Krogstad, founder and master distiller at Westward Whiskey, are you Marvel or DC? "We're Dark Horse," he sidestepped cheekily. A fittingly appropriate response, given that the category is somewhat of a dark horse in the current American craft whiskey movement.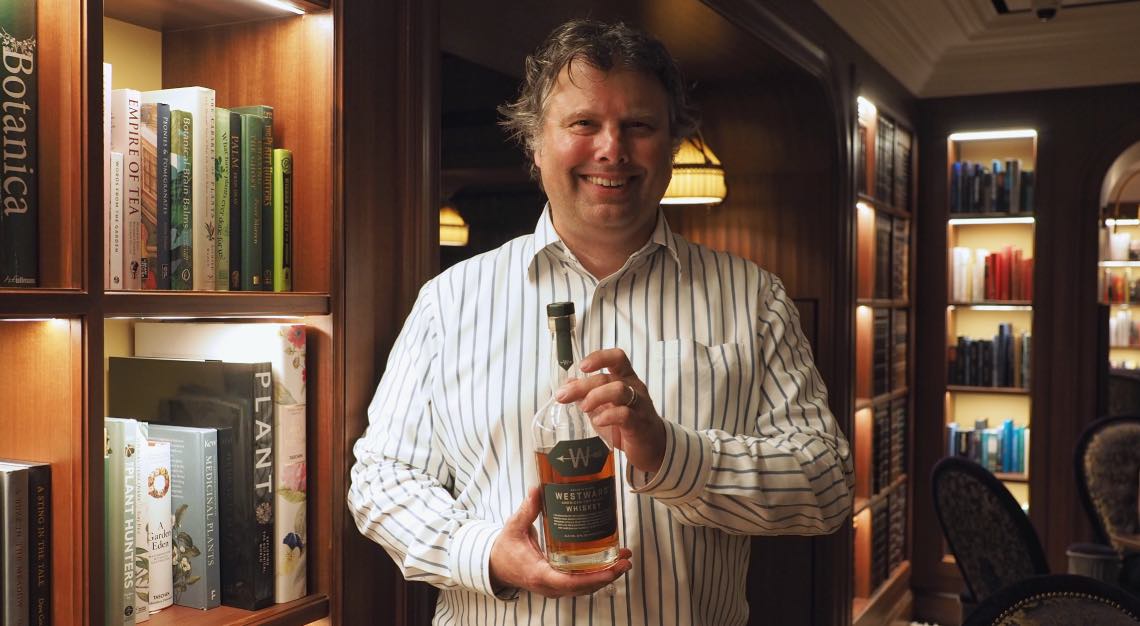 "Three years ago, there were five American Single Malt Whiskeys on the market. Now there are 30, with another 90 who are producing it but are not on the market yet," said Krogstad. If you find that staggering, consider that there were 35 craft distilleries in the United States when he started in 2004; now, they number around 2000.
Krogstad is one of the advocates behind the American Single Malt Whiskey Commission, which was established to define the spirit category. Though not formally recognised by the US government, Krogstad is satisfied that their efforts have helped American consumers and retailers gain awareness of what American Single Malt is: a well-made spirit made from 100% malted barley.
We're more focused on the beer, they're more focused on the maturation
Many of the movement's pioneers, like Krogstad, were beer brewers. At Westward, they claim to be passionate about the quality of their beer (or wash, in the context of distilling), which is fit for drinking even right off the fermenter. Mashing is done using an ale yeast and takes about five to six days, which is twice as long as the Scottish process. The result is a beer with a fruity, floral quality.
Westward seeks to retain the flavours that the yeasts produce and uses pot stills with short heads that produce less reflux and a whiskey with more body; the idea was to have a clean beer that only needs to be concentrated via distillation. The whiskey also requires less time to mature, taking five years on average to reach its optimum flavour. In contrast, the presence of certain undesirable compounds in the wash are necessary to create Scotch whisky's complex character. But it requires much more time in casks.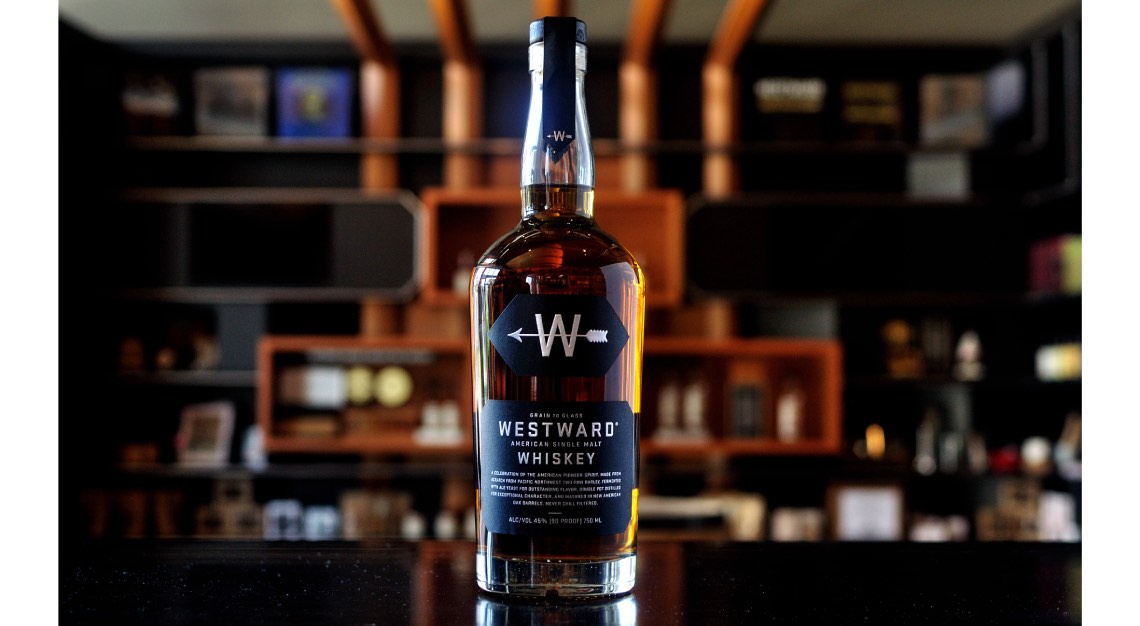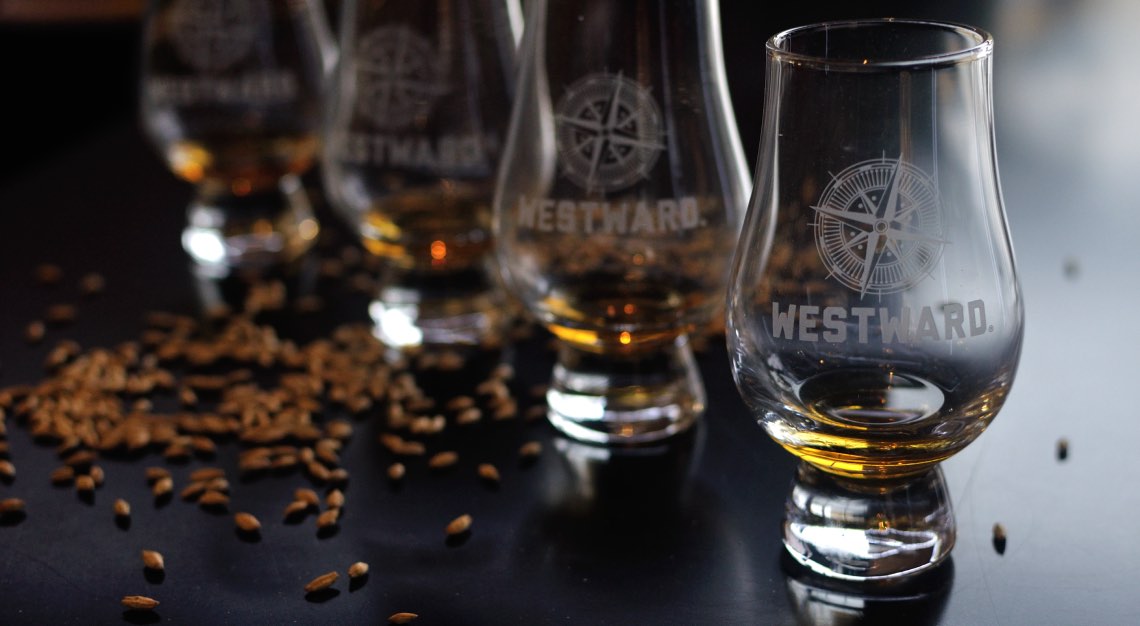 Krogstad's vision of Westward is that of a young, vibrant tipple. "I'd never want to make something that's an acquired taste," he stressed. "This is a whiskey you don't have to think about."
Without further ado, we gave Westward Whiskey a go. Vanilla and cinnamon greet us on the nose, while a curious blend of fresh apples and dried fruit joins in on the tongue, ending slightly spicy on the finish. It's a straightforward whiskey but well made. It certainly doesn't taste its age and is perfect taken neat or on the rocks.
Another product that will soon be making its way to Singapore is a variation of the standard Westward Whiskey, featuring an Oregon Stout Finish. It's one of Krogstad's many experiments that started as a one-off but graduated to become a regular offering thanks to positive response at their tasting rooms. As the name suggests, the whiskey spends an additional year in casks that had been given to local Oregon brewers to age their stouts prior.
The result is a whiskey that gains an added dimension with more caramel, milk chocolate and stone fruits that remind you at times of a wine or sherry cask finish. But no, this is different; as we get to the finish, hints of coffee and nuts as the stout's influence becomes immediately apparent.
Westward Whiskey will be available for purchase in restaurants and bars in Singapore, including Manhattan Bar, Six Senses Maxwell and Bar Stories, or online at Dyspatchr.