You've definitely heard of film photography, but maybe not wet-plate photography. In this series, we give you an inside look into what's new in the art and culture scene
If you're even remotely active on Instagram or Facebook, you would have noticed the rise of the #filmisnotdead hashtag. Social media has introduced a wave of amateur film enthusiasts. That is, point-and-shoot addicts with a barely functioning Kodak camera who develop their film at Triple D Minilab in Burlington Square. Clearly, the oversharing reveals that indeed, I am one of said amateurs.
So, you can imagine my excitement getting to meet a photographer who is the literal embodiment of 'film is not dead'. If anything, Ryan Lee from Hip Xiong Photo Studio shows that film photography is more alive than ever.
Arriving at Hip Xiong Photo Studio
Wedged between a shuttered-down shophouse and another with shady offerings, the only hint that an old-school photo studio exists is the portrait that hangs on display outside. I peer inside, worried I've gotten the address wrong. But Ryan Lee opens the door for me, with a smile on his face.
Walking into the studio situated amidst Geylang shophouses, my first thought was: its Instagram page does not do it justice. This reminds me of one of the reasons why Lee had decided to start doing wet-plate photography at Hip Xiong. Intently, he tells me, "[Digital photography's] just so convenient that [it has become] very soulless to me." That's exactly how I'd describe the difference between the real-life studio and the one presented online: the latter simply lacks soul.
The interior is immediately warm and reassuring, plenty like the photo studios of old. This is no coincidence. Lee tells me that he's always imagined wooden panels in the reception area, wanting the entire experience to be a step back into the past. The area's sparsely decorated: a rustic rug, large plant, wooden bureau that is (according to Lee) 'mid-century'. It's very Mad Men-esque, if Mad Men were situated in the middle of Geylang.
I sit by the window, my posture mirroring his. He sits behind the bureau, long legs crossed. I ask him, "if you were a colour, what colour would you be?"
The question startles him slightly. He grins, pausing to think. "Brown," he finally decides.
"Why brown?"
Another pause. "Because my eyes are brown?" He laughs, shaking his head. "I like chocolate… Teddy bears. A warm fuzzy feeling. It's very comforting."
Brown is an excellent colour to describe Hip Xiong's overall ambiance. Brown furniture aside, both Lee and his studio do give an aura of warmth and comfort. Remarkably, so does the entire process of wet-plate photography.
The story behind Ryan Lee's wet-plate photography venture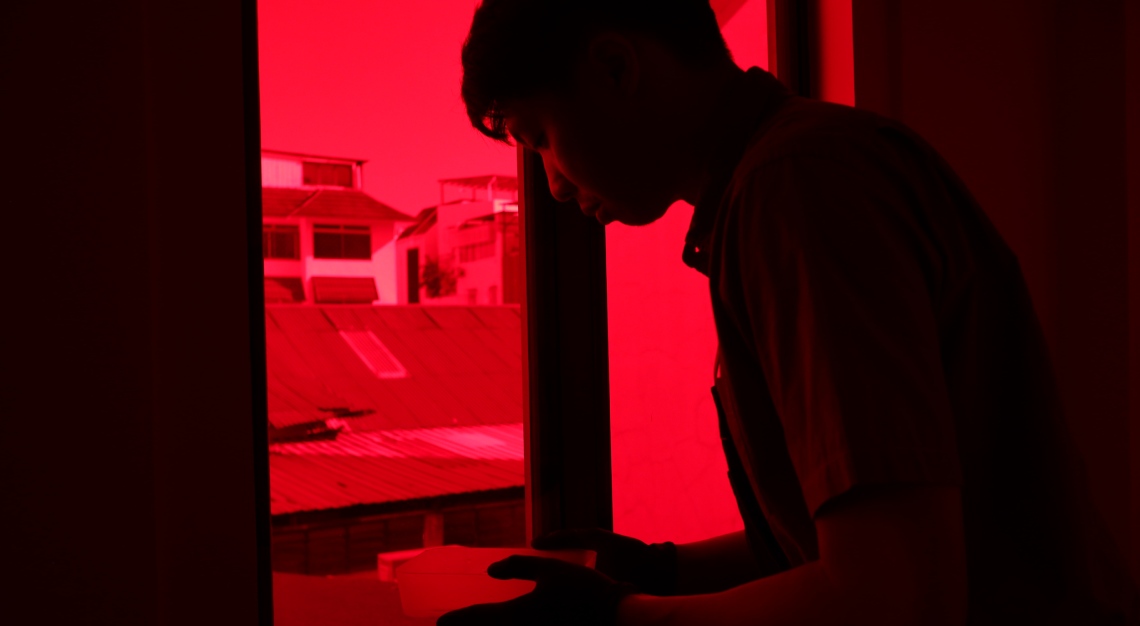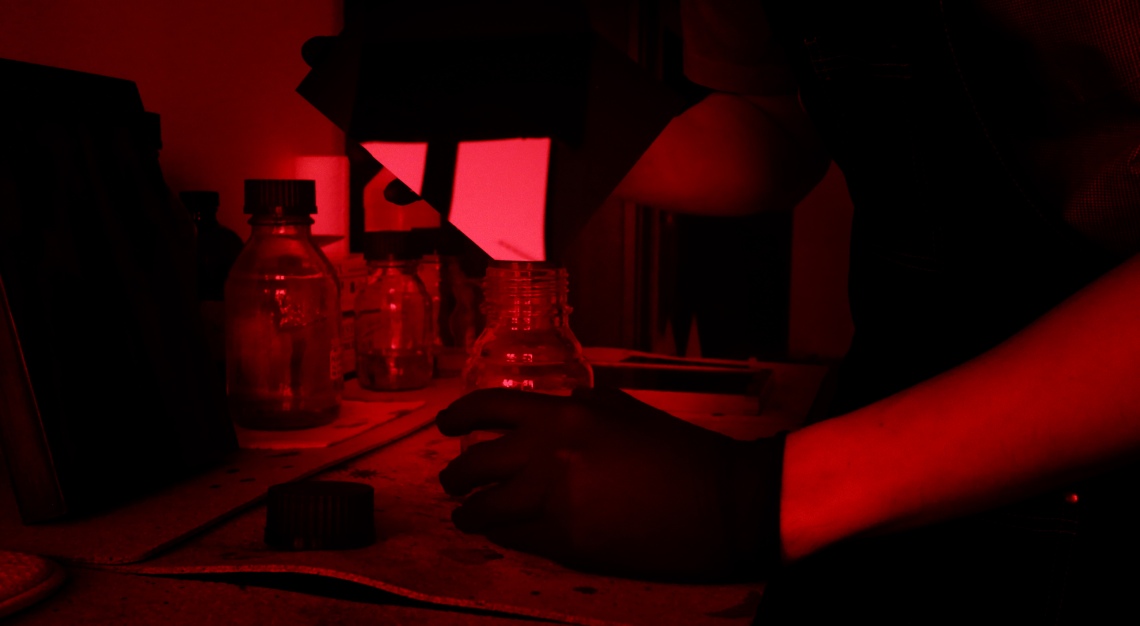 On the surface, it seems like a whole lot of photography jargon. Lee shows me around his darkroom, filled with equipment and chemicals. He shows them to me, one by one, pointing at various bottles and reciting the chemicals as easy as one might sing their favourite song. But these sound mostly like practicalities. What really seems to matter to Lee is the experience and story behind each plate.
Fundamentally, what matters to him isn't the bromides and iodides but the overarching narrative of nostalgia. He tells me that if he could have any superpower, it would be to time travel. In his little studio, he manages to achieve just that. Wet-plate photography is reminiscent of his own experience with his family when he was younger. His eyes light up when he talks about this, becoming slightly distant as he envisions his younger days. "Better behave ah," he laughs, imitating his parents' go-to phrase during the days when he was the subject, and not the one behind the camera.
He tells me that his interest in film stems from other facets of his childhood as well – his grandfather used to work in film, and he remembers afternoons spent raiding his grandfather's closet to look at old slides. It's this feeling of discovery and creation that Lee hopes to give other people.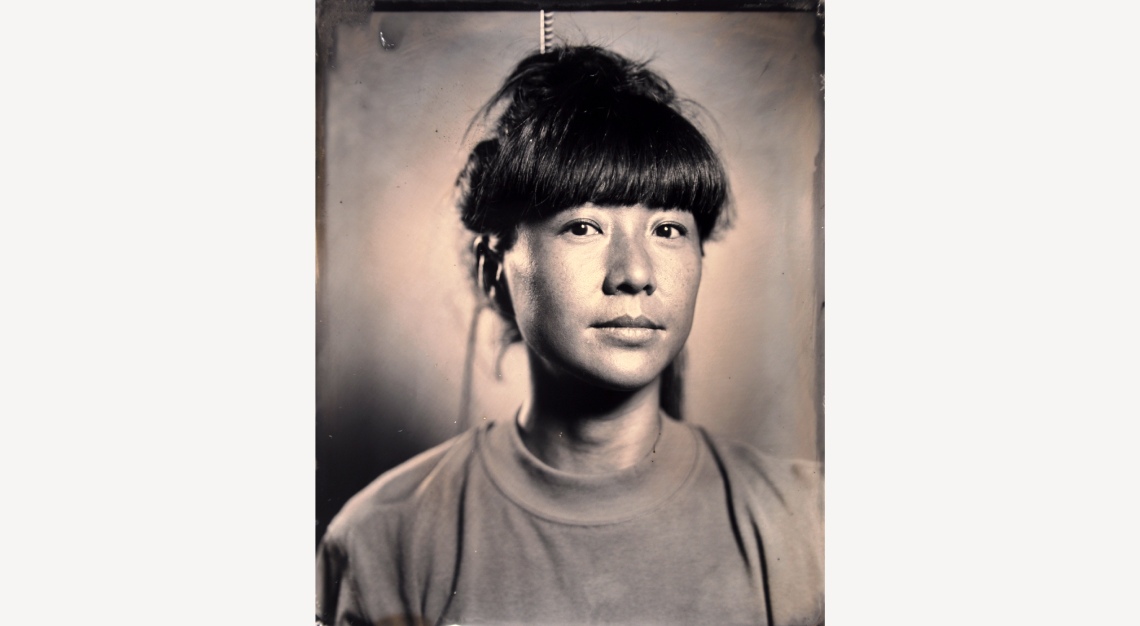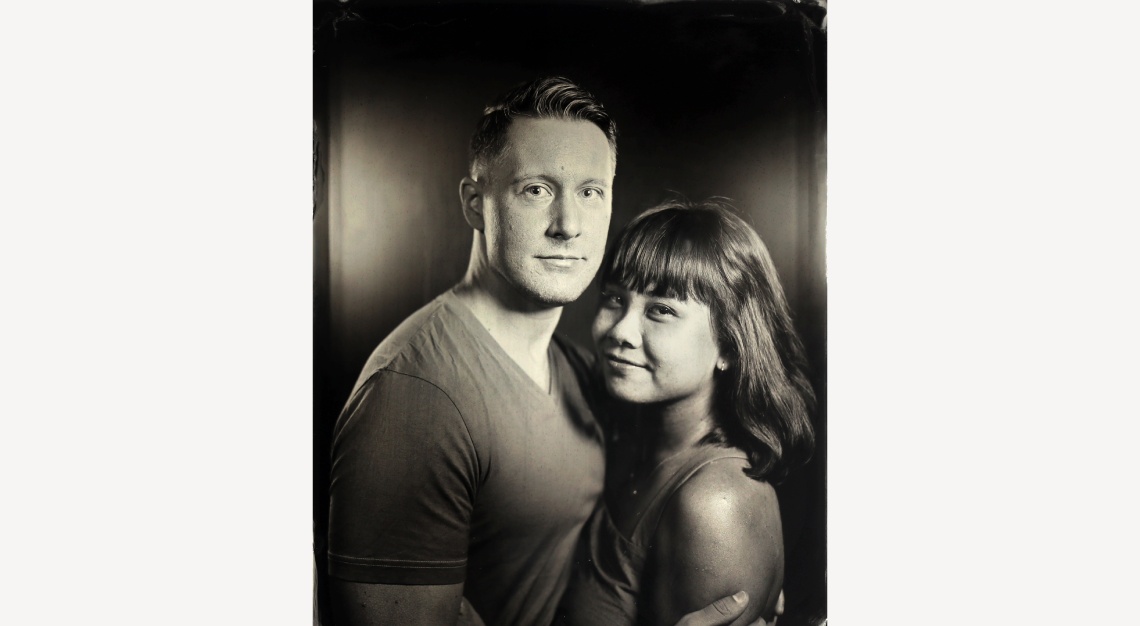 He shoots their pictures, adjusting the lighting as per his instincts and developing the plates alongside his clients. The entire process is extremely personal: his clients are not just subjects, but also participants in the experience. He shows them what he does, taking joy from the way their eyes light up as their silhouettes emerge on the black plate.
Ultimately, Ryan Lee is not just selling art. He's selling a whole experience. He might not be able to time travel, but for 45 minutes, he's willing to help you do just that.
Portraits are S$200 for individuals, S$300 for couples and S$400 for groups. If you're looking for the full experience, book a three-hour, one-on-one workshop for S$500, or a couple's workshop for S$700.
Hip Xiong Photo Studio
480 Geylang Road
Singapore 389439
Tel: +65 8892 0799