Perfect for a celebratory dinner or casual lunch, Whitegrass impresses with a delicious French-Japanese menu that can be paired with rum
Editor's note: For more Date Night stories, click here
Many have tried giving a fresh twist on a country's culinary classics, but few have accomplished the task quite as successfully as Whitegrass. The restaurant, situated near the drop-off at Chijmes, reminds you what a happy marriage ought to be, with Japanese ingredients and classical French techniques carried off with wit and expertise. It delights and keeps its guests coming back for more, and not because either cuisine is what most people would deem worthy of fine dining. It is simple, honest cooking, set within a friendly atmosphere.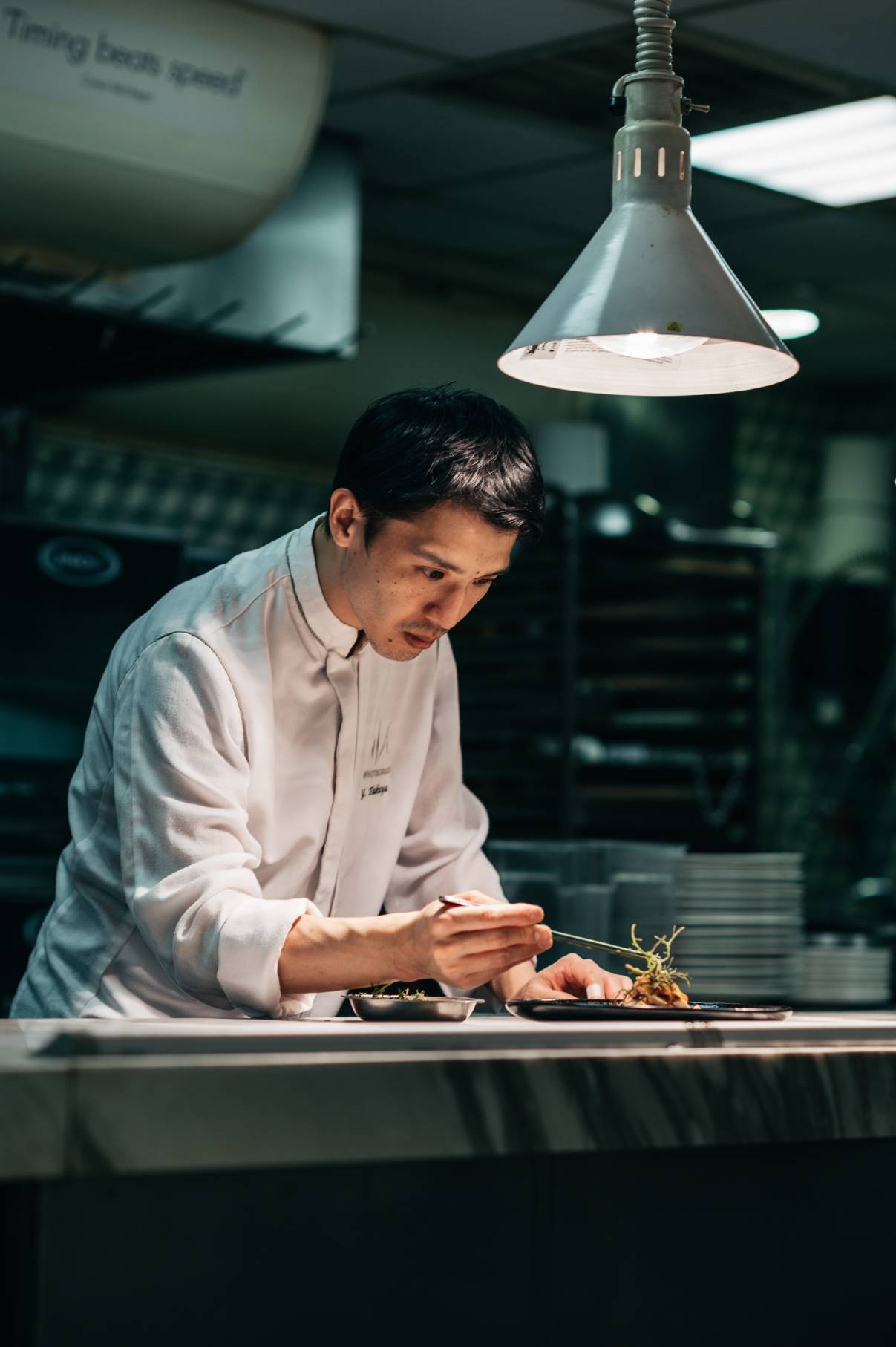 Credit goes to Takuya Yamashita, whose relentless pursuit of culinary perfection harks back to his time at Ciel et Sol in Tokyo and Les Enfants Rouges in Paris. He's the chef who took over the reins in 2019, and shortly after, led the restaurant to a Michelin star in 2021, which he held over for another year. 
The ever-changing menu is hearty and fresh, built with only the best from Japan and beyond. Yamashita's love of nature comes from his upbringing in Nara Prefecture, his place of birth, and he works with only like-minded producers and farmers who respect nature just as much as he does. You'd even find locally sourced sustainable ingredients on your plate.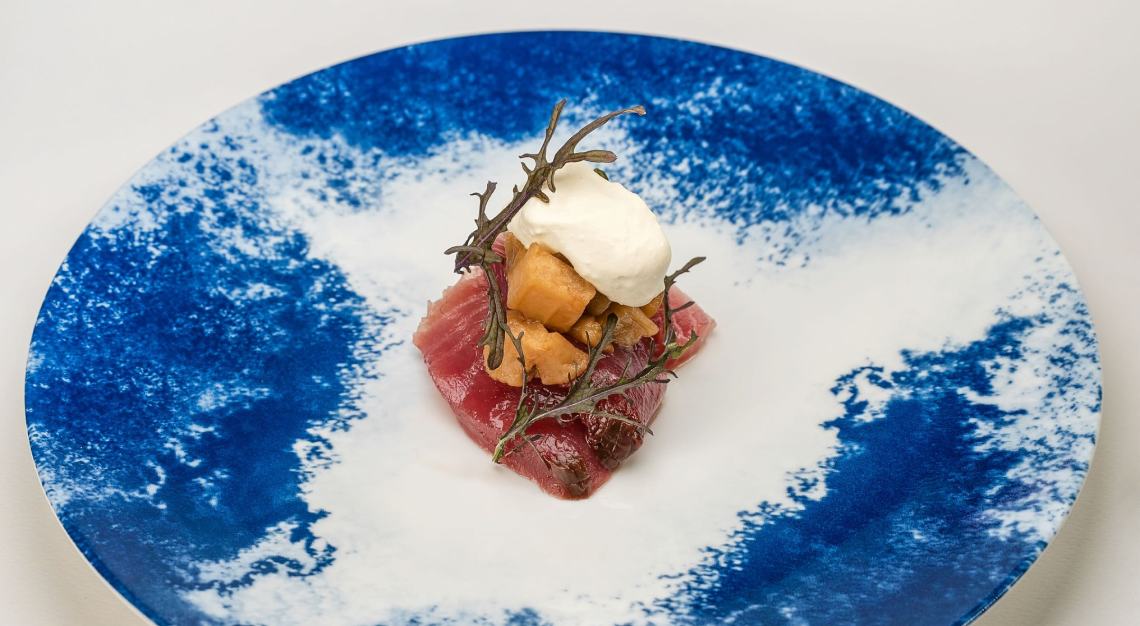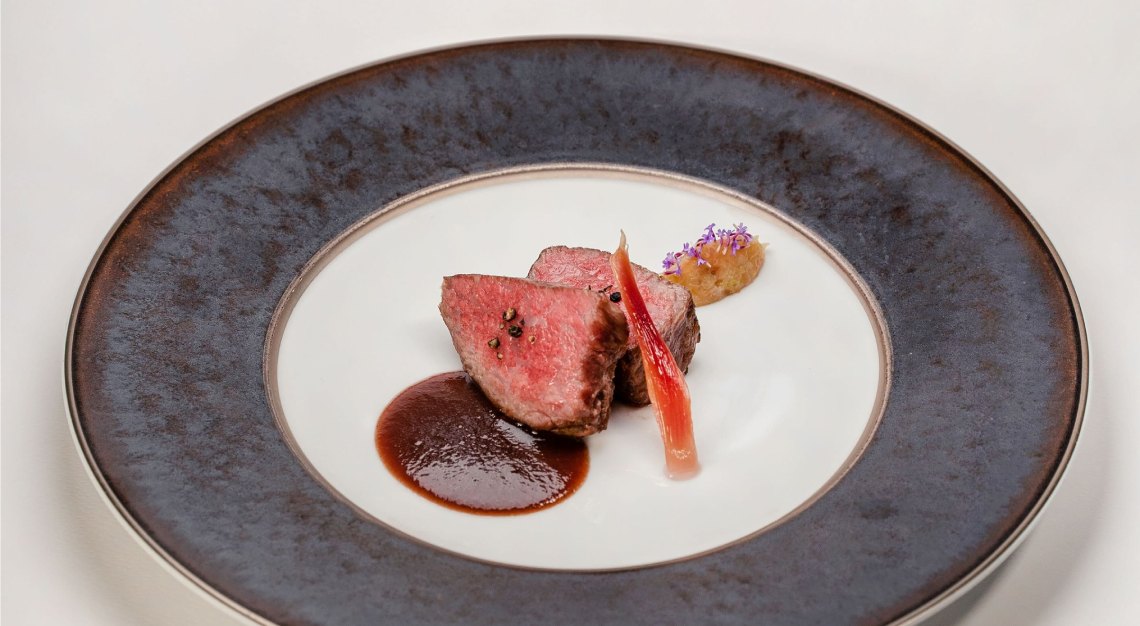 Highlights include the Omi Wagyu, Miyazaki Pork with padron pepper, and best of all, the Katsuo, a skipjack tuna sashimi that's topped with aubergine and smoked cream. Whether you're there for lunch or dinner, there will always be two menus to choose from and whatever you decide to go with, your meal will end with the Mignardise, a buttery financier that's quite incredible. 
We recommend going the whole hog, that is the S$268 Gastronomic dinner that's obviously best paired with alcohol, if you're willing to add on another S$198. The interactive approach, with a side benefit of sustainability, is huge fun, especially with its energetic and personable hosts. Vincent Tan, the jolly General Manager and also a certified sommelier, will be around to shower you with attention and his collection of sustainable wines, sake and spirits like gin, rum, Cognac and whisky. Whitegrass also has its own labels of sake to shout about, though in very limited quantities.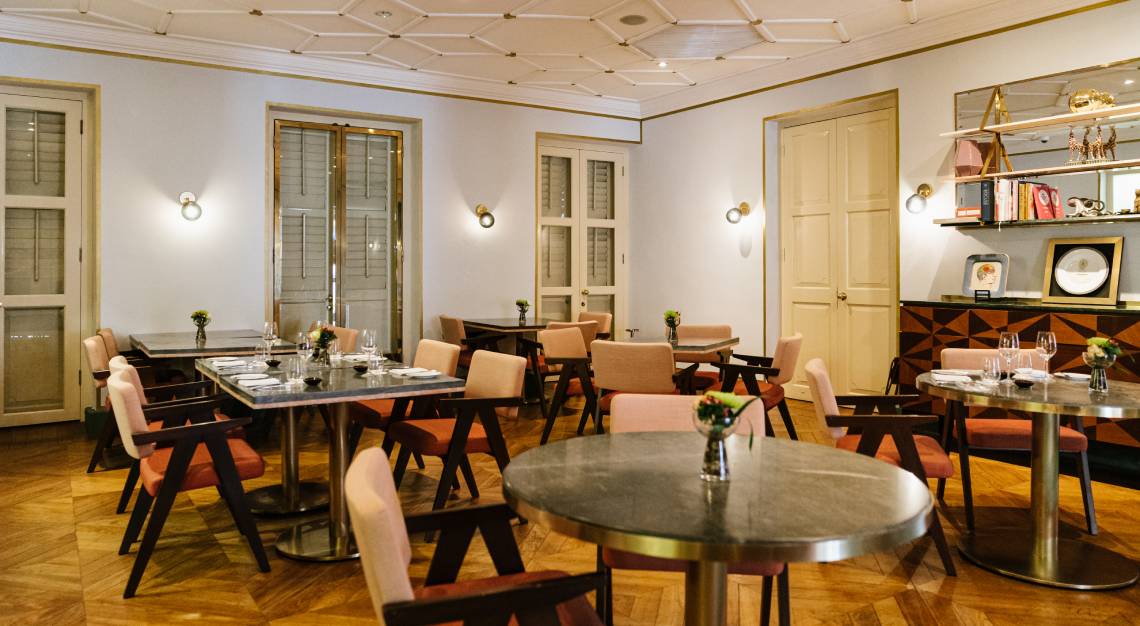 Enjoy it all in a relaxed atmosphere that feels like home; it's an airy space with wooden floors and pretty wallpaper and drapes, done in Takenouchi Webb fashion. Sit in the Circle Room if you love the natural light or book the private dining room, if you have a special party of eight. 
Whitegrass
30 Victoria St
01-26/27 Chijmes
Singapore 187996
Tel: 6837 0402