Bold, colourful slip-ons from Gucci, Blackstock & Weber, and more have emerged as a chic alternative to tennis shoes
Over the past decade, the globe's leading fashion houses have been engaged in a sneakers arms race, rolling out increasingly flamboyant styles aimed at turning heads, garnering clicks, and seizing ground in the exploding luxury-kicks market. Loafers, on the other hand, have quietly held court on the opposite side of the sartorial spectrum: a sensible, versatile option for men whose wardrobes are defined by tradition, not trends. But in a post-pandemic world where classic menswear is roaring back into favour, these once disparate forms have begun to feel—and, in some cases, look—more similar than ever. At a time when pairing sneakers with a suit is anything but subversive, splashy, attention-grabbing loafers have become the unexpected choice for adding some visual punch to an outfit.
"Our customers are increasingly graduating and gravitating toward loafers," says Reginald Christian, men's fashion market manager for Saks Fifth Avenue. Referring to Gucci's expansive range of Cuban-heeled, mixed-media, and collaboration options (the last of which includes standout styles created with Adidas and sporting a colourful remix of the German athletic brand's trademark three stripes), he says, "It's this idea of, 'All right, you have the classic horse bit—what else can we offer that still feels in the realm of a slip-on, easy, dress-casual shoe?' "In addition to retooled staples currently offered by Gucci, Saint Laurent, and Celine, the answer includes Casablanca's candy-coloured Masao San Memphis loafers and Manolo Blahnik's raffia Padstow slip-ons, which feature a soft, collapsible leather heel to complement the laissez-faire attitude of their woven uppers.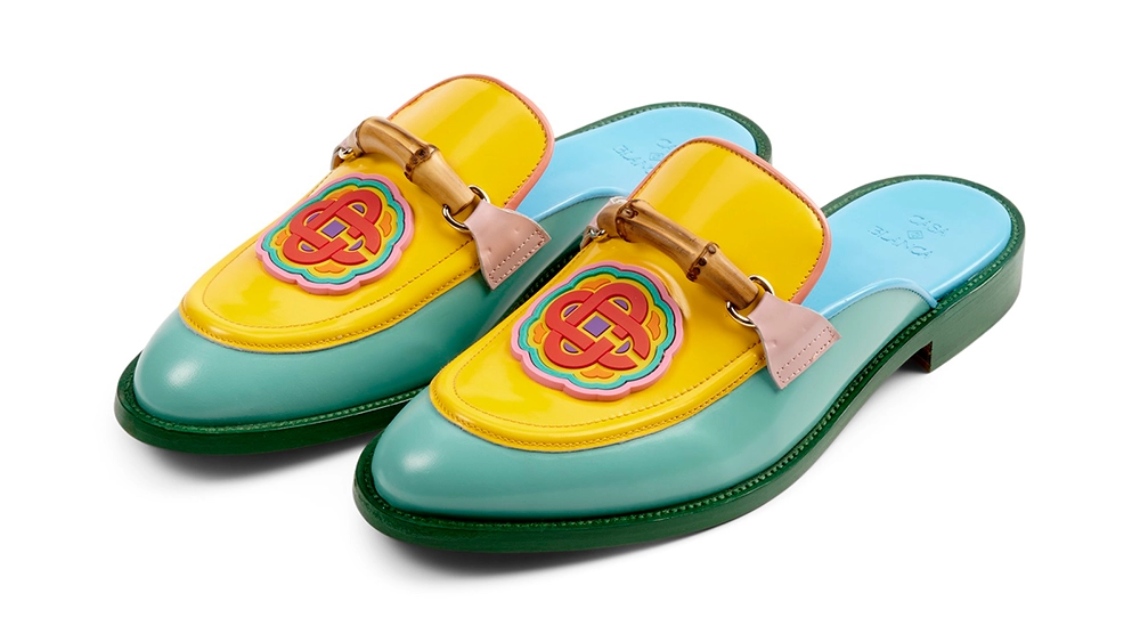 For Christopher Echevarria, of Blackstock & Weber, a desire to inject loafers with the visual flair of his favourite sneakers was a driving force behind launching the company in 2018. "I wanted to pick a shoe that was an icon, a static piece in American menswear—what better way to go than the loafer?" he says, citing Nike Air Force 1s (and their infinite permutations) as a template. Since its inception, Blackstock & Weber has delivered versions in everything from pony-hair animal print to genuine tennis-ball felt. Even the label's single-color full-leather models add intrigue with their unconventionally chunky lug soles.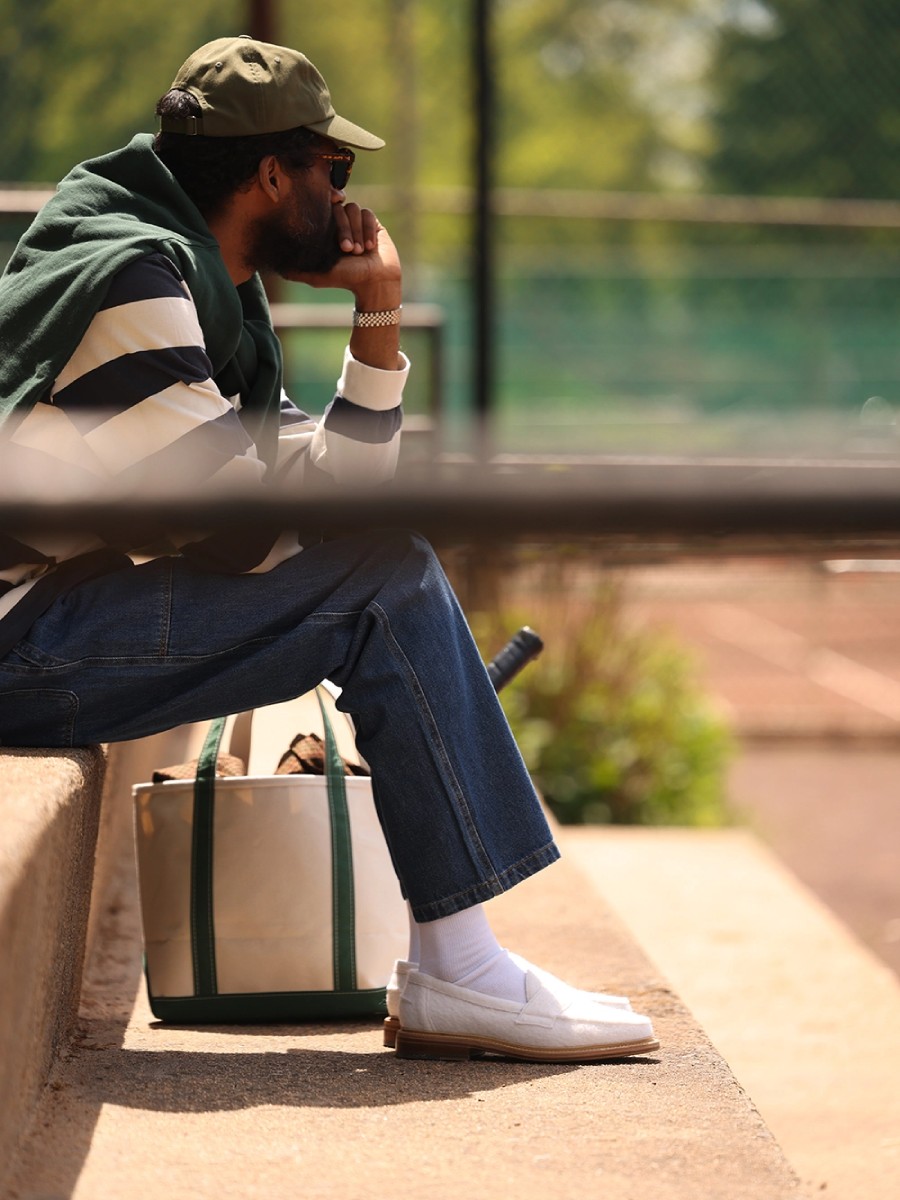 Fresh materials and daring colour schemes naturally make such lavish loafers stand out on shelves, but what about wearing them? That part, it turns out, is actually quite simple. "Wear them exactly how you would your favourite pair of sneakers," says Lawrence Schlossman, co-host of the men's style podcast Throwing Fits, who likes to match statement loafers with a standard uniform of button-ups and jeans.
But it's more than a matter of aesthetics—comfort has always been the sneaker's defining feature and main selling point. "I wanted something to wear to the office and out to dinner at night, then go home and not have to put Band-Aids on my feet," says Chad Kramer, CEO of Del Toro, of that label's Italian-made Centesimo loafers. The style is a typical penny-loafer shape with a stacked wooden heel but crafted from butter-soft goat suede in multitone options with contrasting linen vamps, and evokes not only a sneaker's panache but also its out-of-the-box plushness.
Of course, embracing loud loafers doesn't mean abandoning sneakers or even one's office-ready oxblood pennies. Consider them a versatile option for adding colour and personality without removing polish, unlike sneakers, which can never be truly dressed up as much as they serve to relax everything around them. Just note that the two aren't perfectly interchangeable: Fans of Yeezys and high-tops might have particular difficulty in adopting the trend.
"I understand the appeal of a guy going from the really cool, loud, playful sneaker to that similar version of a loafer," Schlossman says.
"But it's definitely a mix, not a full substitution."