This belt buckle ties in engineering smarts with tons of sparkle 
In the hands of Roland Iten and his team, a belt buckle is not simply a functional accessory – this mundane fashion item is often transformed into mechanical works of art that have found fans in the likes of Sylvester Stallone. The team has outdone itself this year with the Calibre R822 'Predator'. More than just a pretty bauble, it's also quite the engineering marvel.
The name is fitting, thanks to its Transformer-esque design. The buckle is designed to let the wearer change out the belt quickly and easily with a mere flick of the wrist. Its ergonomic design allows the wearer to close the belt by inserting the end into the buckle so that the double tang effortlessly finds the belt holes. Like all Roland Iten belt buckles, this buckle allows the wearer to loosen and tighten the buckle according to their comfort, using only one hand.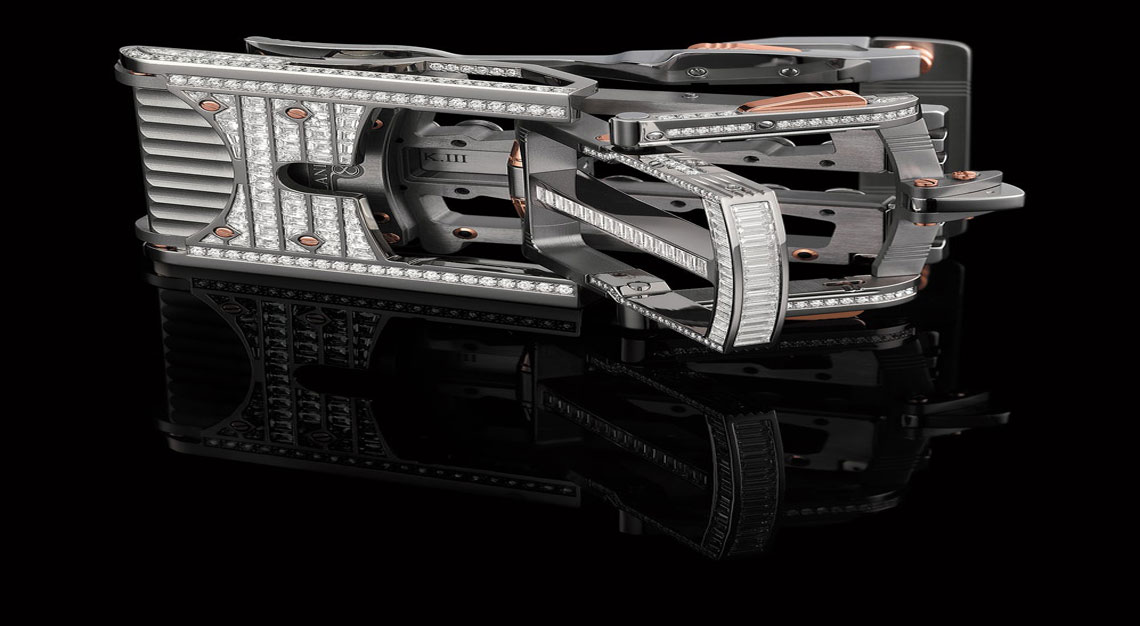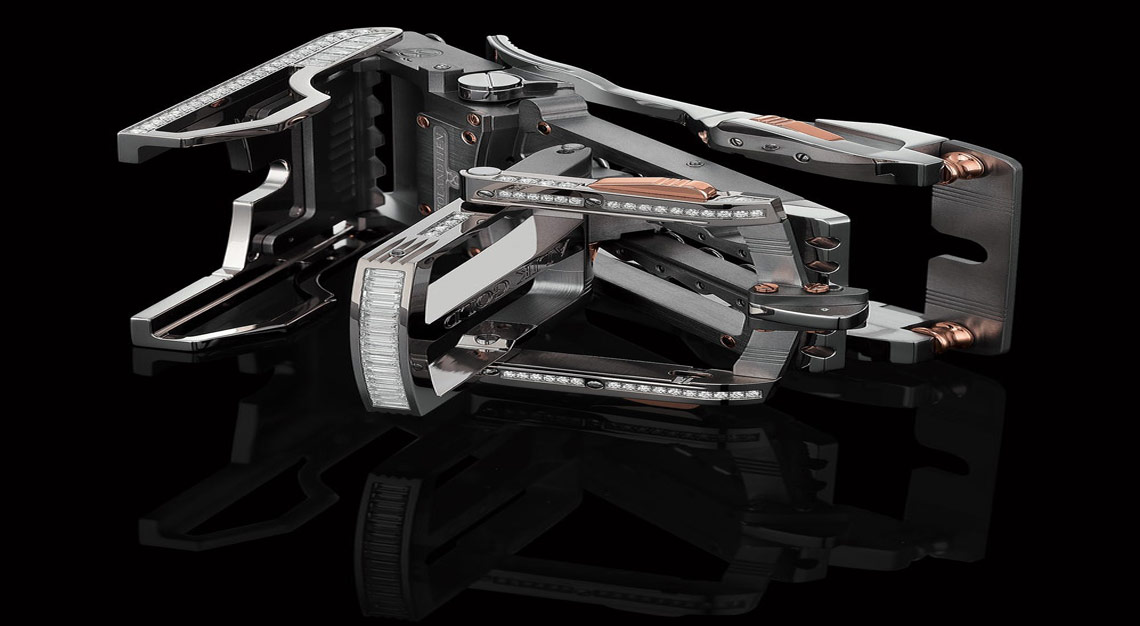 The level of sophistication that the accessory embodies is almost on par with a high-quality Swiss timepiece, as the brand uses the same components found in haute horlogerie. Not only is it easily manoeuvreable, but the Predator is also equipped with 16 self-cleaning track wheels set out in two rows of eight that guide the tang slide precisely and securely, while a tensioner and a dampener on ball bearings ensure smooth operation.
What justifies its Sfr 450,000 (S$613,177) price tag is not only a futuristic look and feel, but also its 18-carat white gold and titanium frame, studded with 387 baguette and round-cut diamonds, with a total carat weight of 14.15 carats. It is also 100 per cent Swiss made, and its components are of the highest engineering quality.
This buckle will surely leave your network in envy, but there's a small catch: it's limited to just three pieces worldwide. So you're going to have to move fast if you want to add the Predator to your wardrobe.