We speak with Tom Tandio, the fair director of Art Jakarta, to find out everything you need to know about building a respectable art collection
Meet the Indonesian businessman who fell into art collecting by accident. Tom Tandio, a lover of Indonesian contemporary art and collector of many, believes that the key to appreciating art is to know the artist for who he or she is. What had initially intrigued him for its business potential is now his quest for enlightenment and a greater meaning to his life.
What got you interested in art?
I was invited to my first gallery exhibition in 2007 – run by a friend of mine and hosted by my sister-in-law, an art collector – and I tried to show support by buying three artworks. Then six months later, the owner asked if she could buy back one of the pieces for what I had paid for all three. I thought to myself, "this must be the best kind of business ever," and decided to find out more. I started to get close to a few senior collectors who became my mentors, and one of them suggested I hang out with the curators. They are the ones who spend almost all of their time with artists and they would know best. Through that, I learned the stories behind the art and discovered that a lot of artists aren't in it for the money. I didn't believe it, not at first at least.
What changed?
So I started hanging out with the artists. I wanted to find out if they were real. You know, artists are very visual people who don't talk very much. But through drinking, they will open up. So I would party, drink and talk with them, and I realised that the curators were right – a lot of artists aren't profit-oriented. That changed my whole outlook on life. I was this guy, always chasing after the material things, and through art, my whole perspective changed.
So basically, you need this sort of friendship with the artists in order to feel connected to what you collect.
Yes, because I believe that the artist's intention is very important. While the artwork can speak for itself, knowing the artist gets you deeper. You'd know exactly what's going on and what they want to talk about. People think that the artworks are what they collect, but in my opinion, they are just artefacts of the art practice. I believe in supporting the context, and so when I collect an artist's practice, I collect not only the current work but the past and the future. Put them together and you'll see the full story.
Does it matter to you if a piece isn't one of a kind?
Ah, you mean edition works. No, that's fine. It's the idea of the work that's important to me. This is also why a lot of collectors like to collect paintings. Because unlike sculptures, paintings can't be duplicated.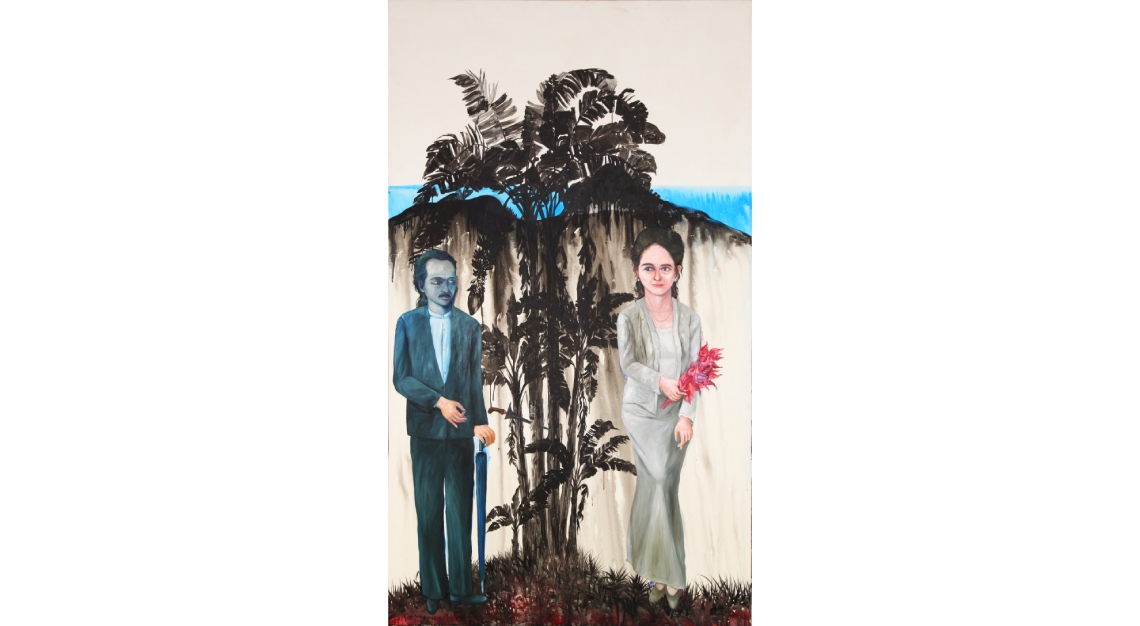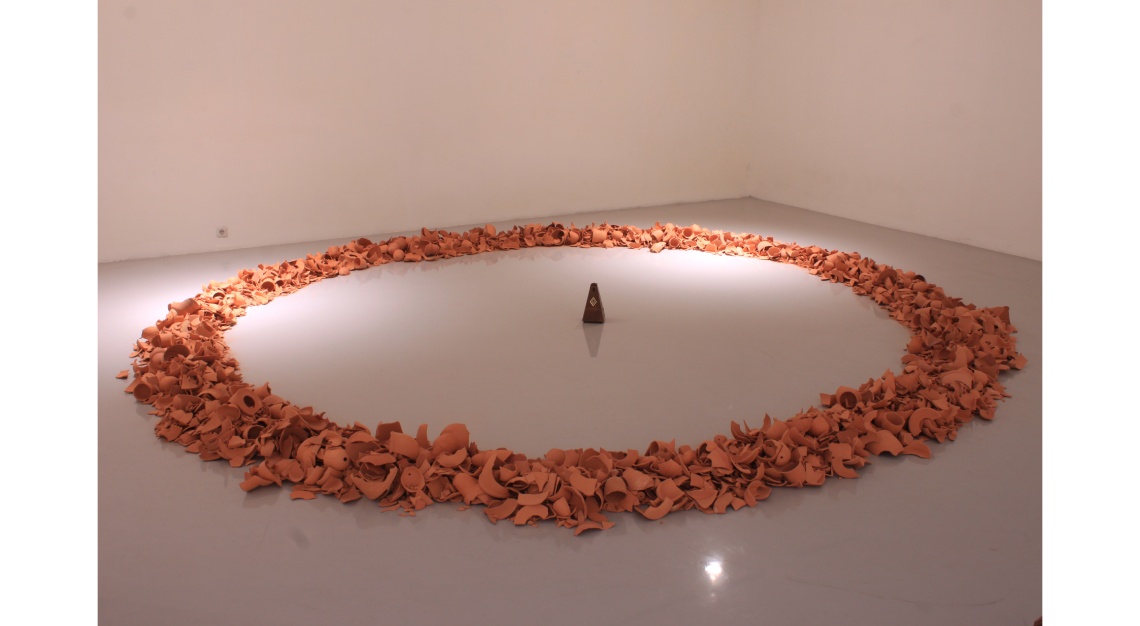 You started collecting Chinese contemporary art and segued to Indonesian contemporary. Why was that, and is now a good time for Southeast Asian art?
I did so because I wanted that closeness with the artists. Besides, Southeast Asian artists, in general, are getting more exposure, and out of the entire region, the biggest market is actually Indonesia. Our collecting habits were influenced by our first president, Sukarno, and this culture has been passed down through the generations. So, yes, Southeast Asia is definitely a good time to look into now. Plus, with the economic downturn, there will be a lot of good buys.
Is this also your way of being patriotic?
Yes, and because art had changed the way I saw the world, I decided I wanted to contribute back to the art world. In 2011, I launched IndoArtNow Foundation (we're relaunching a new version in 2021), an online archive of exhibitions by all the contemporary Indonesian artists out there – it offers accessibility for anyone who can't be at the exhibition itself. Sometimes we collect donations from collectors to help the artists with their works.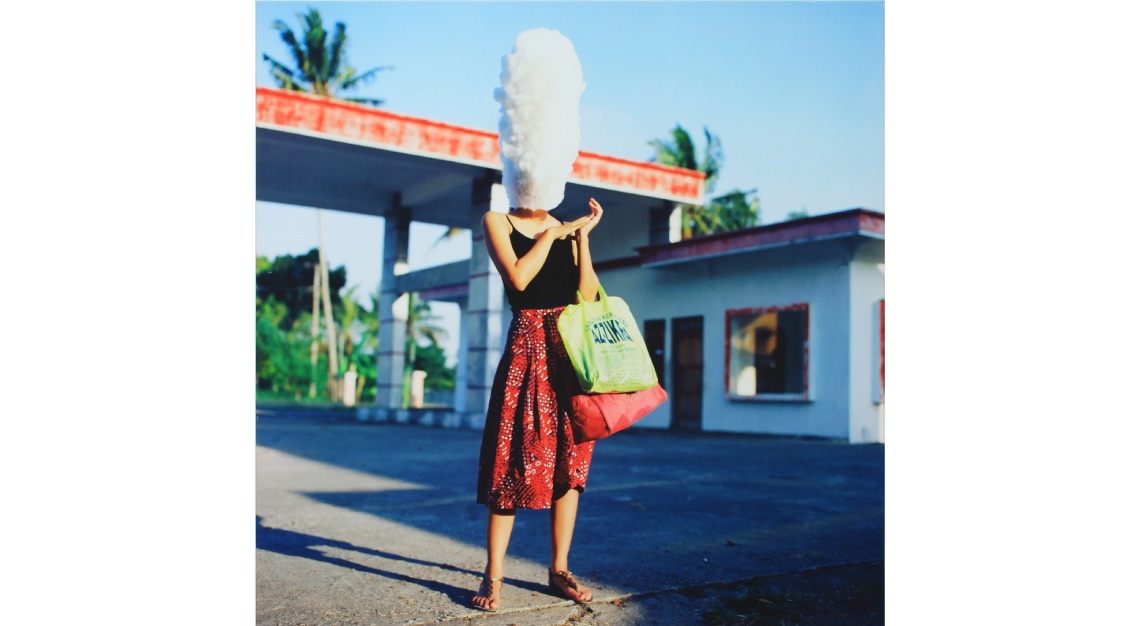 Would your collection mean any less if no one gets to see it?
It's a personal journey for me, and even if people don't look at it, that's fine. But it is always great to share. So in 2016, I was invited to SongEun Art Space in Seoul to exhibit my collection, and I remember a lot of Koreans liking Melati Suryodarmo's Butter Dance. It showed her in a dress dancing on butter, falling down, and dancing again. It was her way of questioning life because life is all about falling down and picking yourself up.
However, sharing a collection can also be daunting. People, in general, expect to see a Damien Hirst or a Murakami, but collections are personal, and a lot of people have different ways of collecting.
It's not about the label.
It's not, however, a lot of people go by the label. But that's fine. That makes us cool.
For those who are concerned about investment, do we approach art in the way we would the stock market?
Crisis equals opportunity. Art lovers hate it when people treat art as an investment, but that's fine. It's a start, you will mostly break even. It won't make you richer. Of course, there are people who get lucky. If you bought Yoshitomo Nara's works two or three years ago, you'd know that they are now worth millions.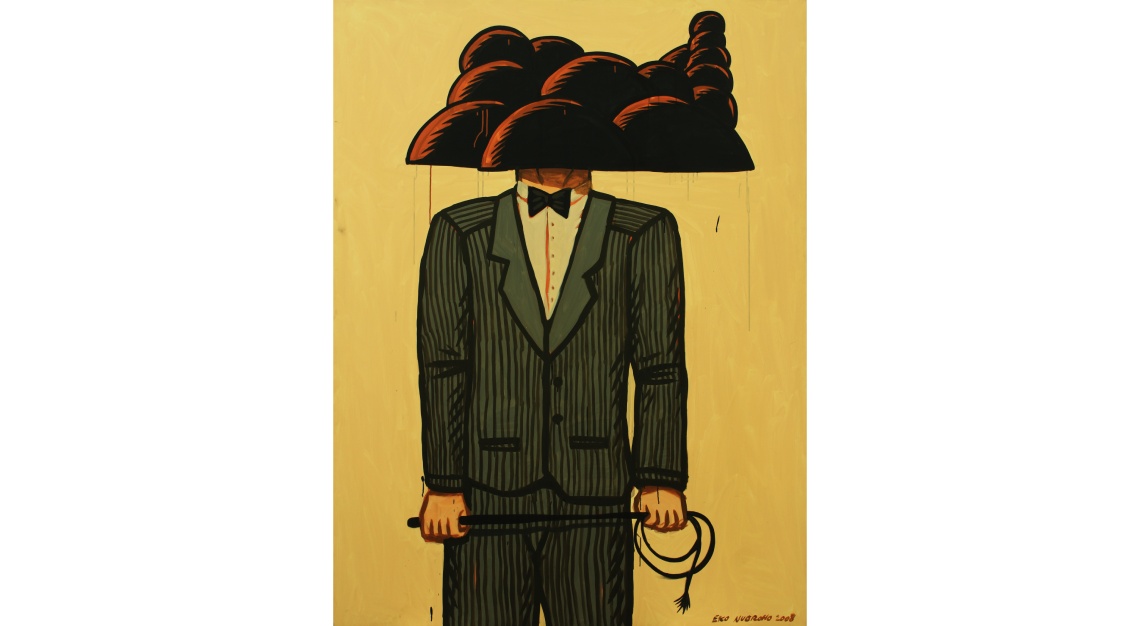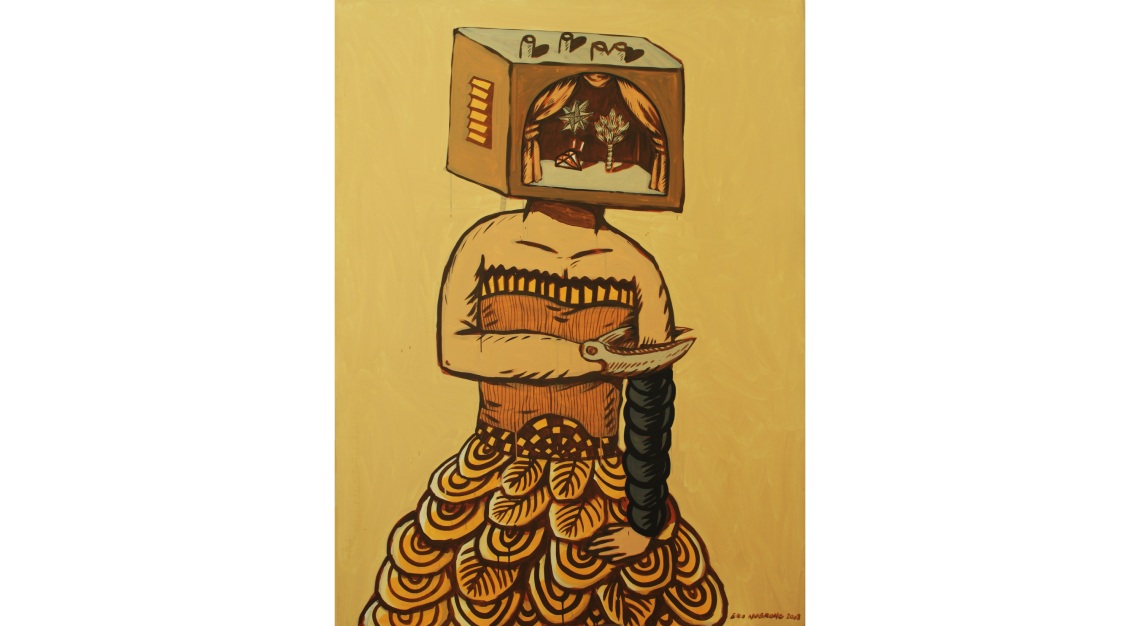 The Quickfire Round
What's the most you have spent on art?
I better not count. I just think of the budget and if it fits, I buy it. 
Is asking for a discount from an artist or collector frowned upon?
Good question. I believe in the system of the ecosystem, so I never buy from artists directly but instead, the galleries. The ecosystem is very important for artists to do well. I've seen a lot of them who quit their galleries to do their own marketing, but in the end, they never do well.
So whether you get a discount or not will depend on the artist. If he or she has produced only a few pieces, then no. The artist has needs. It also depends on the gallery – if the gallery wants the works to be in the good hands of good collectors, one could get a better price.
Hypothetically, if you found out that one of your most beloved pieces is a stolen piece, what would you do?
The question is: is the artist dead or alive? If the artist is alive, I'd ask what he or she would like to do. Usually, the artist would ask me to return it to the original owner and out of gratitude, produce a different piece for me.
Your favourite artist?
I'm a big collector of Eko Nugroho. I started collecting his work way before he got famous and I really like his work because it's never about himself. It's always either about a community or politics.
Have you found your Holy Grail?
No, I don't think there will be the ultimate piece because every artist offers me something different. It's like having different groups of friends – they give you a different kind of energy every day, keeping you in check and helping you become the person that you want to be.