Artist Bibi Lei's first solo exhibition in Singapore
draws inspiration from the mythical creatures, the phoenix and the peacock
In Japan, Bibi Lei paints worlds in vivid hues. Born in Macao and now based in Tokyo, Lei finds joy in life's simple pleasures—painting and caring for her four-year-old daughter. Her artwork reflects that; swirls of brilliant hues that are a testament to her whimsical and free-spirited nature. Using her fingers as her primary tools, many of Lei's paintings have the recurring theme of exploring the unknown realms of fantasy.
As a self-taught artist, Lei has fearlessly made a name for herself in the art world. Her artistic journey began at a young age when she was entrusted to the care of her grandmother in Lisbon, Portugal. Her grandmother, a traditional tile and pottery painter, surrounded her with a kaleidoscope of colours. Witnessing the joy and passion her grandmother poured into her art, Lei's own artistic flame was ignited.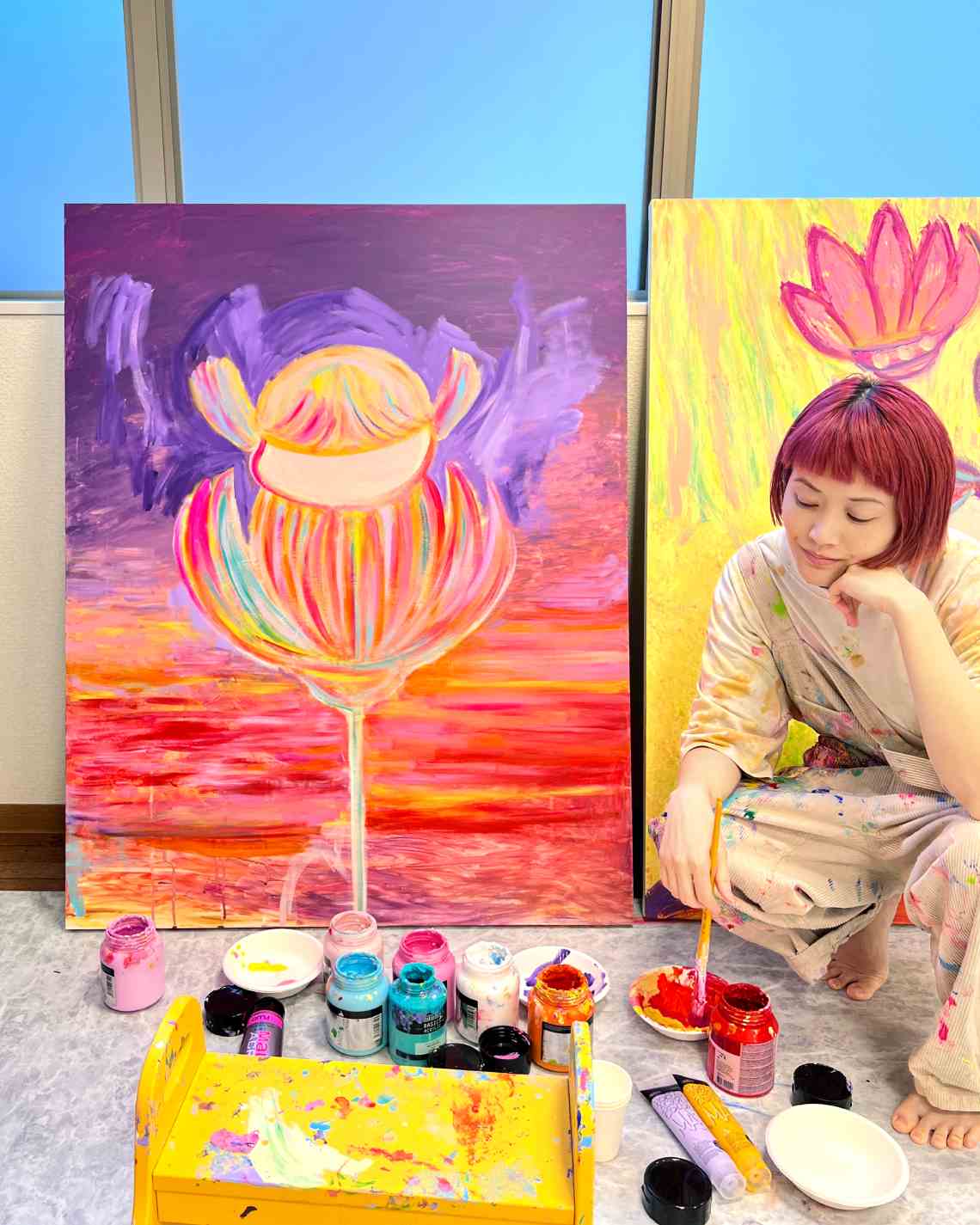 Recognising her granddaughter's artistic talents, Lei's grandmother allowed her to even paint on the walls in a bid to encourage her to explore her creative potential. They'd visited art museums, where Lei's young mind absorbed the masterpieces of Matisse, Van Gogh and Monet. It left an indelible mark on her artistic soul. Before her grandmother passed, she imparted words of wisdom to Lei: "Be brave and have a pure heart. You will fly to your dreams." These words would be Lei's guiding light in her artistic endeavour.
It would come to a head in 2017, the year Lei's daughter was born. That awakened something in her; her passion for painting reignited. Fuelled by a desire for a better life and a renewed commitment to her art career, Lei made the decision to move to Tokyo with her family.
Her talent was recognised with her debut solo exhibition in Tokyo, titled My Colourful World. This marked the beginning of her ascent in the international art world, capturing the attention of galleries in Japan.
In October 2021, Lei collaborated with Caran d'Ache Ginza Japan for another solo exhibition, Is the World Still Bibi. Introducing a female character who embodies a fusion of herself and her daughter, Lei combined her intuitive child-like painting style with traditional brushes, expanding her creative horizons to larger canvases.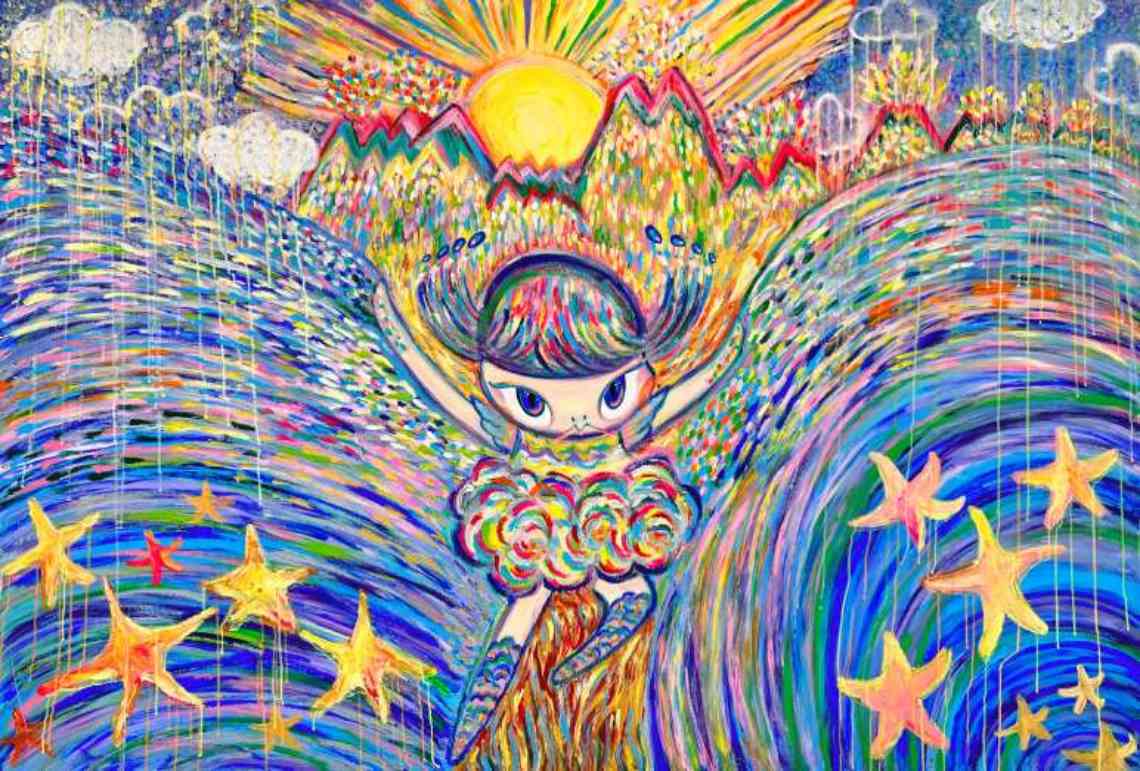 Lei selects her colours based on her mood. Each piece is completed swiftly, with focused energy akin to the joyful abandon of children playing in a playground. Painting daily, she typically finishes a piece within one to two days, immersing herself in the process and infusing it with her spirit.
Since 2022, Bibi Lei's art has gained worldwide popularity, propelling her into the realm of art stardom. Her sold-out exhibition, My Brave Playtime, in June 2022, delved into the love between herself and her daughter, further captivating private collectors in Japan. Demand for her art skyrocketed to establish her as one of Japan's most sought-after rising-star artists.
Her latest exhibition, Phoenix & Peacock, Lei draws inspiration from the mythical creatures, the phoenix and the peacock. These creatures are revered as spiritual beings in Eastern cultures and Lei uses these to explore rebirth, divinity and spiritual awakening. Through her paintings, Lei invites us to step into her world to rediscover the boundless childlike wonder that resides within each of us.
Bibi Lei's Phoenix & Peacock is happening at the Arttrio Art Gallery until 19 July 2023, 11am to 6.30pm