Now here's a new way to store art
Imagine this: It's the year 5000. The human race is extinct and aliens have taken over Earth. They consider us a fascinating ancient civilisation worth studying. In one of their many archeological digs, they find the Rimowa x Daniel Arsham Eroded Turntable in Pilot Case.
Little would the aliens know that they have played into Arsham's hands. Best known for his Future Relics series, which comprises works that explore the concept of future history and fictional archeology, the American artist has a penchant for creating sculptures of everyday objects that look like they have been fossilised.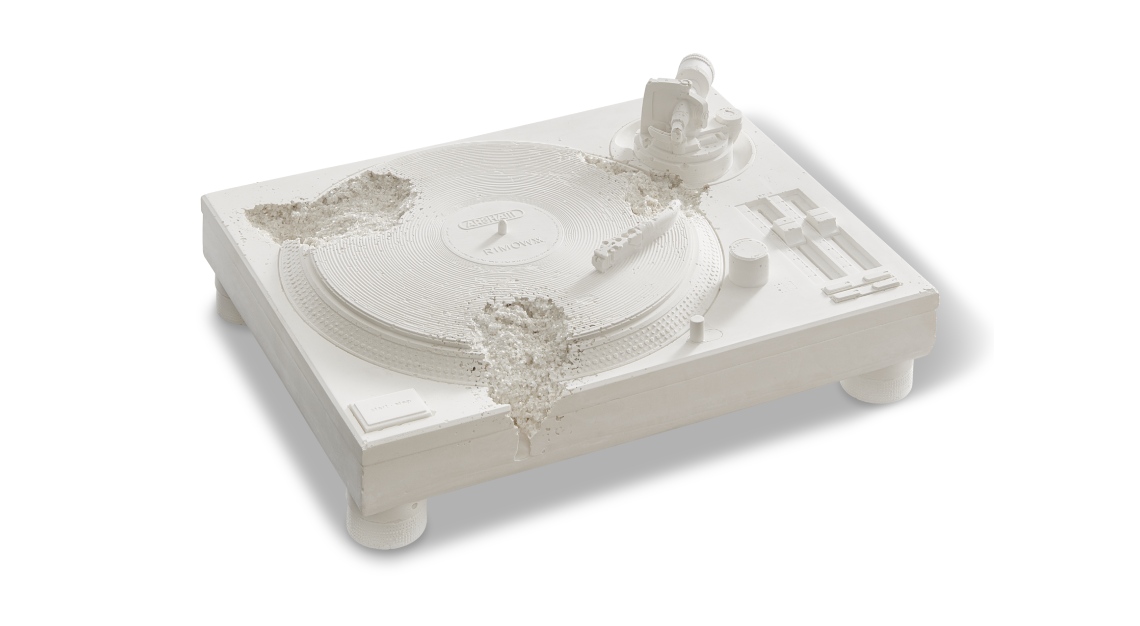 Just like the Eroded Suitcase that he designed for Rimowa in 2019, the Rimowa x Daniel Arsham Eroded Turntable in Pilot Case is hand-casted in plaster and crushed glass to look like it has just been unearthed from an archeological site (read: somewhat battered).
If the aliens do their research right, this artefact would lead to the uncovering of a part of Rimowa's history. Protecting the Eroded Turntable sculpture is Rimowa's iconic Pilot Case. Launched in 1994, it was so named and loved by airline staff for the way it fits neatly into the space behind the pilot's seats. But while that may have been the intended use of the case, it didn't take long before DJs and musicians discovered something else the case was good for: as portable storage for records and equipment.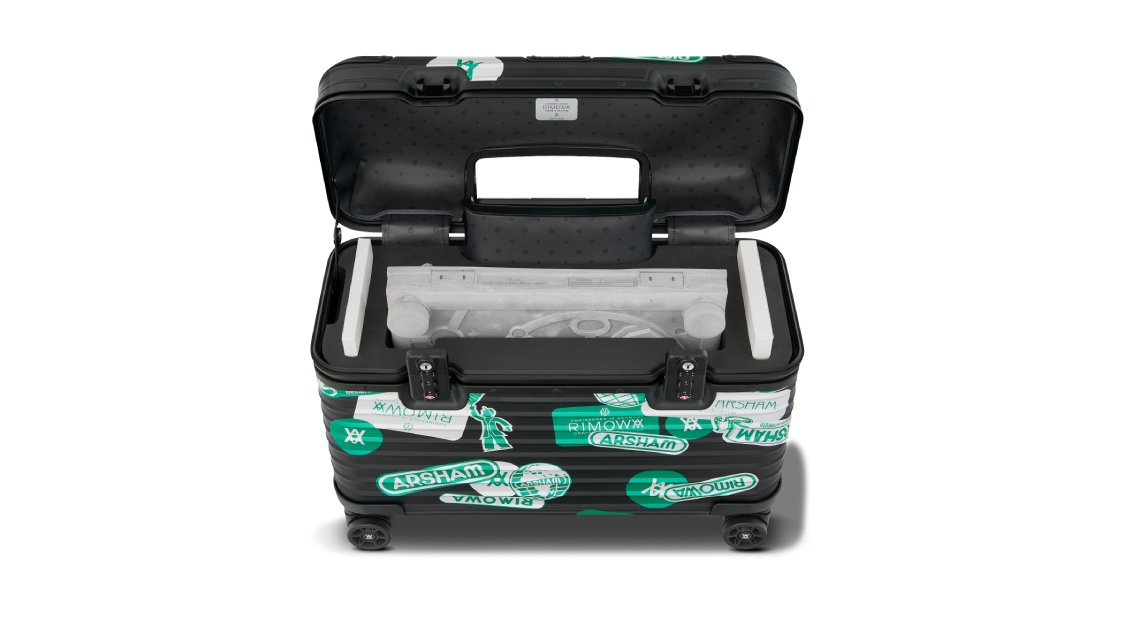 The latter usage was what inspired Arsham in this latest collaboration with Rimowa, hence the turntable. The sculpture is presented in a Pilot Case featuring vintage-style logos stamped across it in an exclusive shade of Arsham Green Pantone. The case is fully functional, complete with Rimowa's multi-wheel system and a telescopic handle. To use the luggage, however, you'd have to first remove the sculpture—it comes with art handling gloves and is cushioned within the case in a protective foam.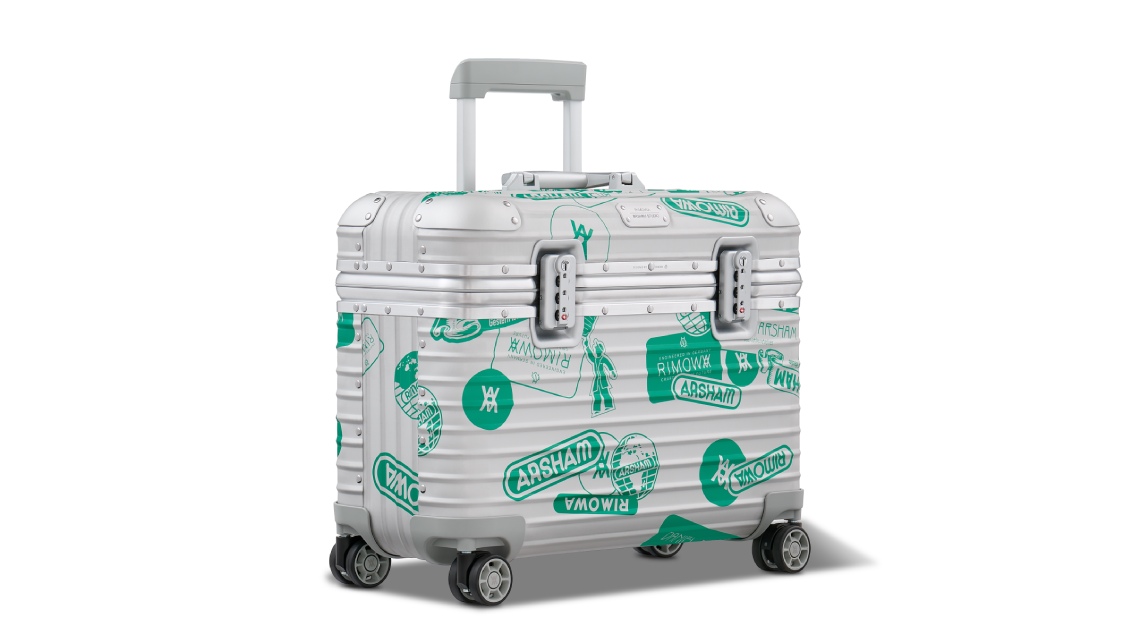 A limited run of 500 pieces in silver will be made available in Europe, North America, and South America. In Asia, it's the black version that will be available, also in a limited run of 500. Each case will come with a unique serial number and an authenticity card.
Yours for S$5,720.