Urban air mobility has been a buzzword for a while now, but Singapore-based company Ascent is walking the talk with the first-of-its-kind ride-sharing helicopter service in Asia
Flying cars and air taxis are not a distant reality anymore, but it might still be a good five to 10 years before they become ubiquitous. In the meantime, however, urban air mobility providers are offering the next best solution: helicopter ride-sharing services, at (relatively) affordable price levels.
In the US, Uber made waves in 2019 with the launch of Uber Copter, which offers on-demand transport from the heart of Manhattan to airports around the region. Concurrently, in Asia, another company was exploring the same (air)space. In April 2019, Singapore-based start-up Ascent launched a ride-sharing service that offered jet-setting CEOs the possibility to skip the heavy traffic in the Philippines.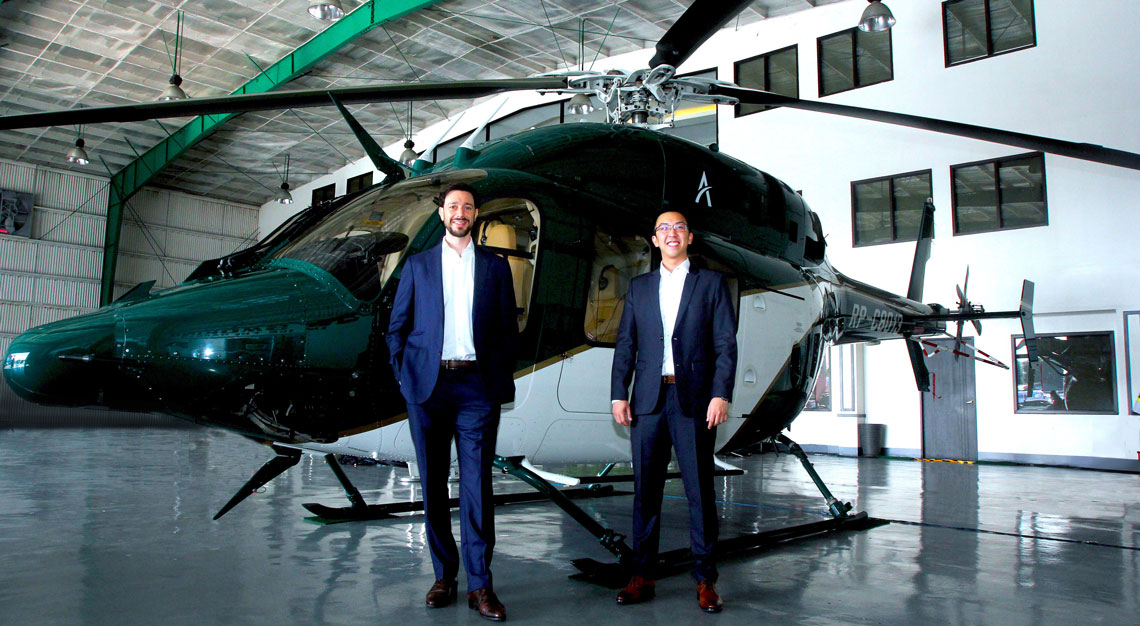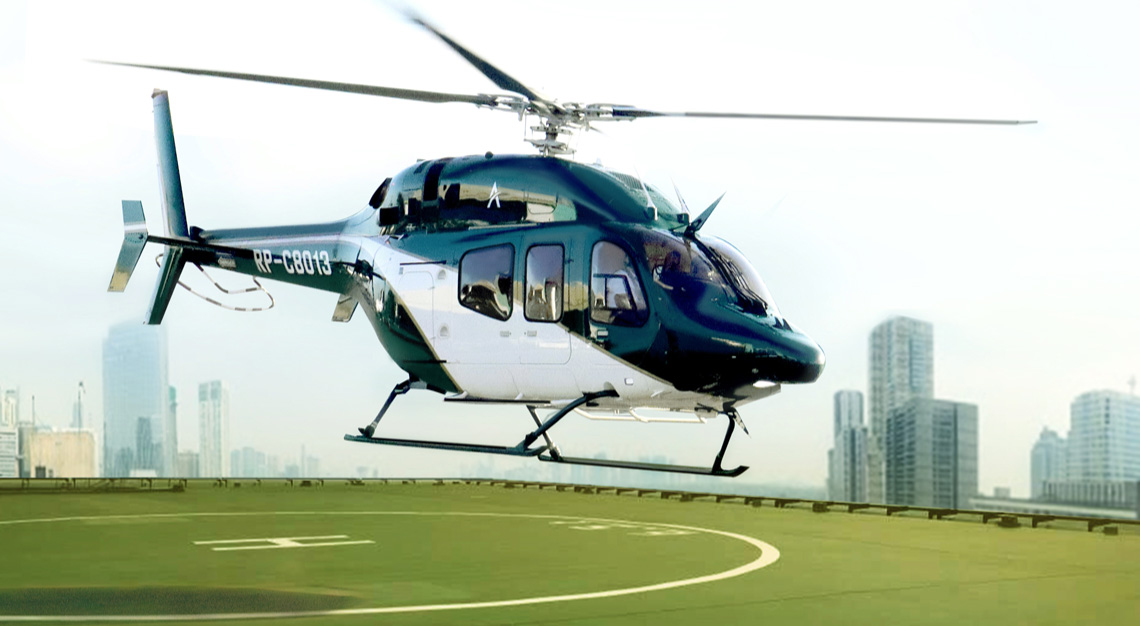 All these executives have to do is log on to the Ascent website, enter the details of their flight, and book a seat (or four) on a chopper to helipads across the country. How is this different from chartered helicopter rides, you ask? For one, it works like a commercial plane, which means that you can book a single seat for the ride. This keeps prices relatively affordable, with prices starting at around US$150 (S$212) per ride. When I snooped around other helicopter charter websites based in the Philippines, I only found options for full-service rides, and one of the cheaper options I found cost around US$800 (S$1,132) for a 15-min journey. When we speak to founders Lionel Sinai-Sinelnikoff and Darren T'ng, they tell us that users can book a flight six hours beforehand, subject to availability, of course.
Ascent is essentially a tech-powered platform, and operates the way Grab does: it's an asset-light model, and works with a fleet of helicopter providers to "sell seats" on their choppers. Sinai-Sinelnikoff and T'ng tell us that the aim of Ascent is democratise urban air mobility, by offering an affordable alternative to traditional charters. Opting to launch the service in the Philippines is no coincidence: Manila is notorious for its heavy congestion, and hopping on a chopper is the fastest way to travel from the city to the airport or to the suburbs. Moreover, it offers access to remote locales around the sprawling country that have little to no connectivity.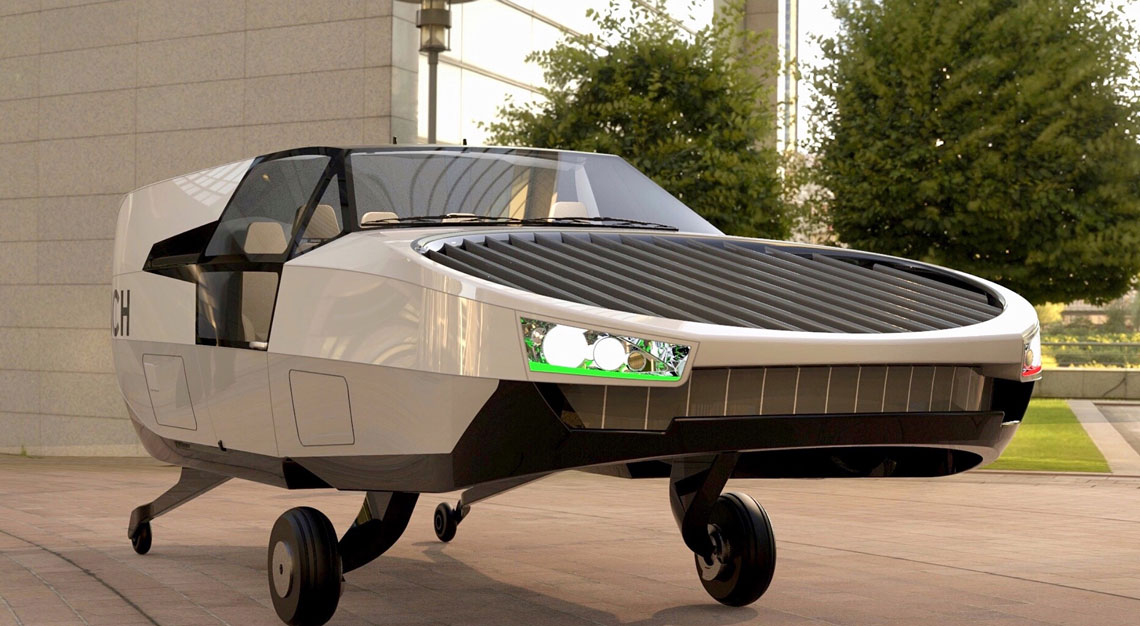 Demand is (or at least it was, until the lockdown) soaring – the onset of the COVID-19 pandemic saw increased demand for private aviation as individuals and families are seeking for a safer and more controlled environment to commute.
While we might not see the service in Singapore anytime soon ("closed skies", says T'ng), the company is looking towards Thailand and Indonesia next – countries with a similar diverse landscape to the Philippines, and plagued with dire traffic conditions.
Two other core tenets of Ascent's business model are hospitality and sustainability. The former can be seen in the levels of service that it offers: Ascent currently operates three lounges around the Philippines, with top-notch facilities and customer service. Yes, refreshments and the likes are par for the course for this particular group of target audience, but Ascent's USP lies its in lounges that double as co-working spaces, so you never have to skip a beat.
According to Sinai-Sinelnikoff, a respect for the environment and sustainability lie at the heart of Ascent's ethos. To wit, the company has partnered with Israel-based air taxi developer Urban Aeronautics to commercialise its hydrogen-powered eVTOL CityHawk, which is said to have the carbon footprint of an SUV.
More recently, Ascent has also announced a partnership with Embraer Group's – the Brazilian aerospace conglomerate – urban air mobility arm, Eve Air Mobility. Aimed at enabling the progressive entry of Eve's eVTOLs into Ascent's growing technology platform in the Asia-Pacific market, the partnership also hopes to develop the urban air mobility ecosystem, and democratise air mobility.
Apart from hoping to reduce its carbon footprint by pushing forward the eVTOL agenda, Ascent has also signed the United National Climate Neutral Now Pledge, by supporting programmes around the world that seek to reduce greenhouse emissions.