cardio with grace
Calling all crusaders for fitness: In partnership with highly-acclaimed ballet company The Joffrey Ballet, JW Marriott Singapore South Beach will kick off its line of barre classes from this month onwards. Originally launched as a global internal training initiative for associates of JW Marriott, the ballet-inspired workout is now available at all of its Asia Pacific hotels. Guests can select from a series of barre workout videos, Behind The Bar, and exercise in the comforts of their rooms.
If you've yet to jump on the bandwagon, it's not too late. I myself took my very first barre class at JW Marriott Singapore South Beach two weeks back. Here are five pro-tips to arm yourselves with before you start rolling out that yoga mat for a productive barre session. And while you'll be left feeling sore the next two days, I promise it's worth it
Read Up On Ballet Jargon
Given that barre takes inspiration from traditional ballet techniques, you'll be introduced to ballet lingo as soon as you bust your first move. First position, plie, coupe and releve may not be in your everyday dictionary, but you'll get acquainted with them pretty soon. And while you may not be able to master the moves just yet, re-watch videos to learn the postures, or better yet, ask the instructor for help. Trust us, this step will go a long way.
Pay Full Attention To How Your Instructor Moves
Only because you wouldn't want to do the tuck (a position that requires adjusting your hip, abs and spine) incorrectly and risk walking out of class with unpleasant abdominal cramps you obviously didn't sign up for. Be mindful of how your knees should be bent or straightened, hips kept high or low, or back should be arched. At its core, barre relies on small, isometric movements that'll lead to muscle endurance, so even the smallest shifts in posturewill make a difference.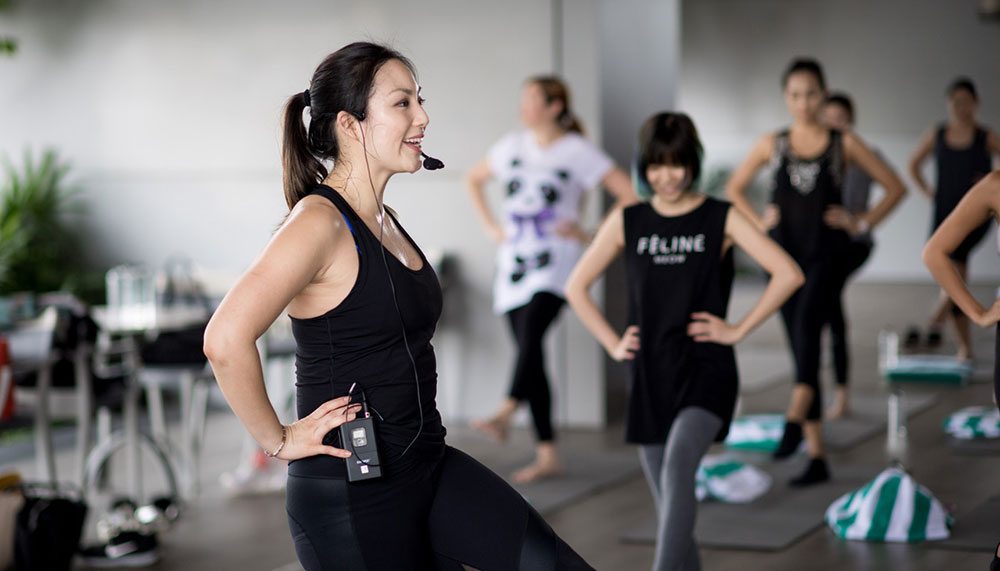 Focus On The Right Breathing Techniques
It's something we're all too familiar with while in unfamiliar situations — not breathing the way we should. Even worse, holding your breath for too long while attempting a position you never thought was possible. Yes, that excruciating burn in your thighs from the 18th plie squat may be the only thing running through your mind, but focus in maintaining your breathing pattern. Feel a little light-headed? Take a short five-second break to catch your breath, ensuring deep, continuous breathing. You'll experience a difference in the intensity of the situation.
Expect Some Serious Post-workout Soreness The Next Day
Trembling arms, ultra-sweaty thighs and mental torment comes with every muscle movement. The agony of barre unfortunately doesn't end there, as muscle soreness unhesitatingly kicks in the very next day. But press through it, for the next workout will be more tolerable than before, and eventually the 20-second plank position will no longer be seen as an obstacle that makes your body quiver in misery. At least that's what we hope for.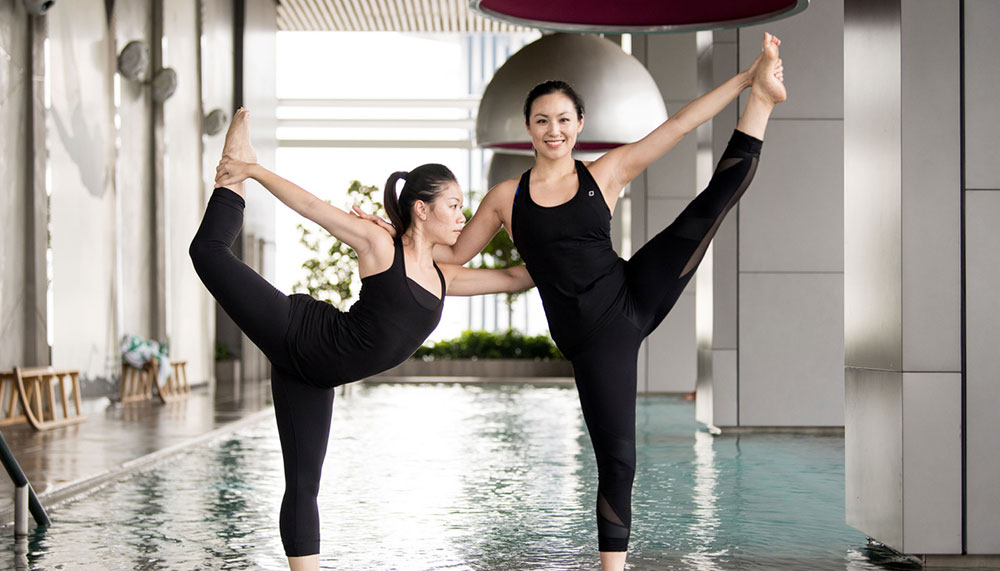 Don't Wait Too Long Before Your Next Barre Class
It's simple, the longer you push it off for, the more soreness you'll have to deal with. I've been told that scheduling class three times a week is the ideal option for beginners, so it's time to put aside all negative thoughts and start plié-ing your way to a fitter body you'd never thought you have.
The Barre to Bar Brunch package (S$158++) will commence at JW Marriott Singapore South Beach from 26 November. It includes a morning barre workout followed by a boozy Sunday brunch with a free-flow of Taittinger Brut Champagne at Beach Road Kitchen.