Want to soak in the sun in a paradise far, far away from Singapore? These are the beaches for you
It's that time of the year. Summer is setting in and everyone is planning their great escape. For most city dwellers, it's time to hit the beach, take a swim or laze the day away over a book and pint of beer. Deciding what to do is easy, but, where in the world to do so? If you're not sure which destination is worth your time, fret not. Here's a round-up of some of the best beaches that we know of.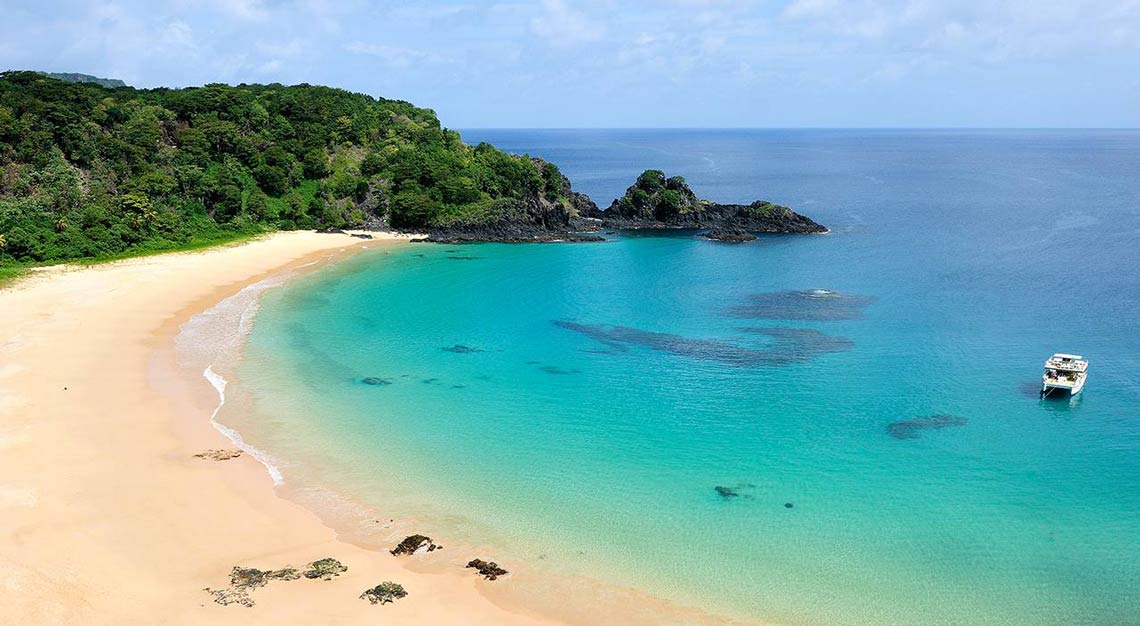 Baia do Sancho
Where: Fernando de Noronha, Brazil
Fancy life on a beach in isolation? Sure you can, but at a (small) fee. Baia do Sancho — consistently voted best beach in the world — is paradise on earth. As part of the Fernando de Noronha Marine National Park, it's going to cost you R$212 (S$75) to enter. You'll be given a 10-day pass, which will allow you (and 449 others) to enjoy the beach and forests in peace. Infrastructure is at its minimum too, but there's really not more you can ask for when you've got brilliant clear waters, soft white sand a pristine marine sanctuary (dolphins included) surrounded by cliffs teeming with exotic wildlife. Bake in the sun, dive or take a hike. There are only two routes that will lead you down to the beach, either by boat or a set of steep stairs that goes down a cliff. It might be tough, but it will be worth it.
Robb tip: It's a year-round destination, save for January to July, when it's turtle-spawning season and the beach is off-limits between 6pm and 6am.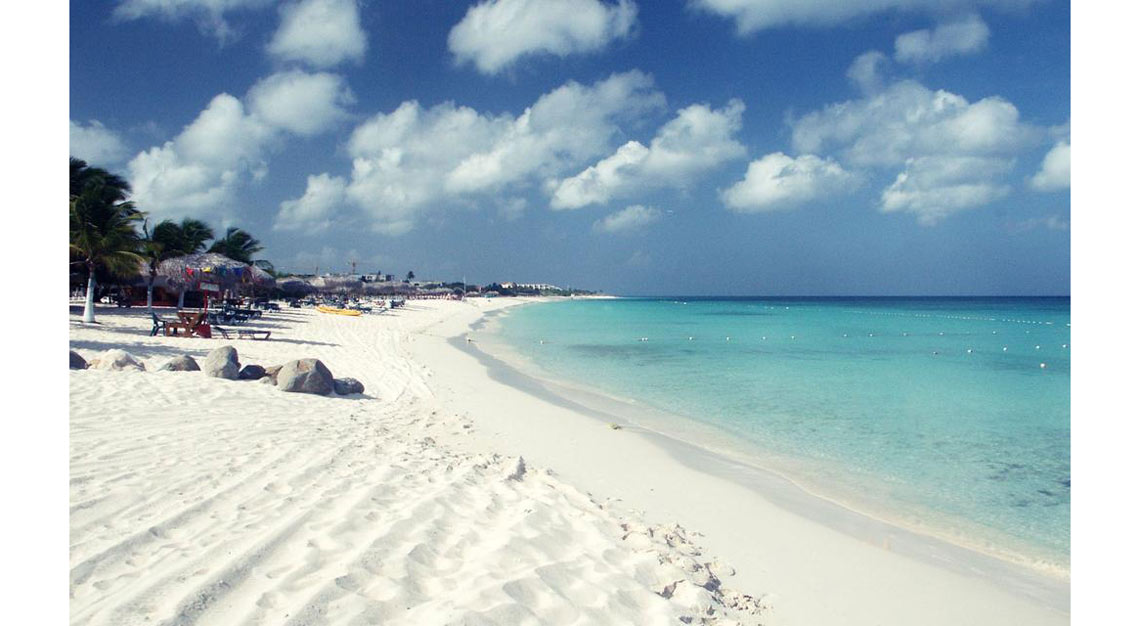 Eagle Beach
Where: Aruba
Eagle Beach, easily Aruba's most photographed beach, is a hit with locals, tourists and sea turtles. Visit for the sunsets or come purely for the gentle waves — the water is crystal clear and excellent for a swim or bodysurfing. And if you're into photography, stop by the iconic fofoti tree. You won't find it anywhere other than Aruba, and once spotted, you'll soon find yourself in its shade alongside the island's many sea turtles.
Robb tip: If you are into big music festivals, the Aruba Summer Music Festival (28 to 29 June 2019) is coming right up. Find it nearby at the Harbour Square Arena, where it will feature award-winning musicians and local deejays.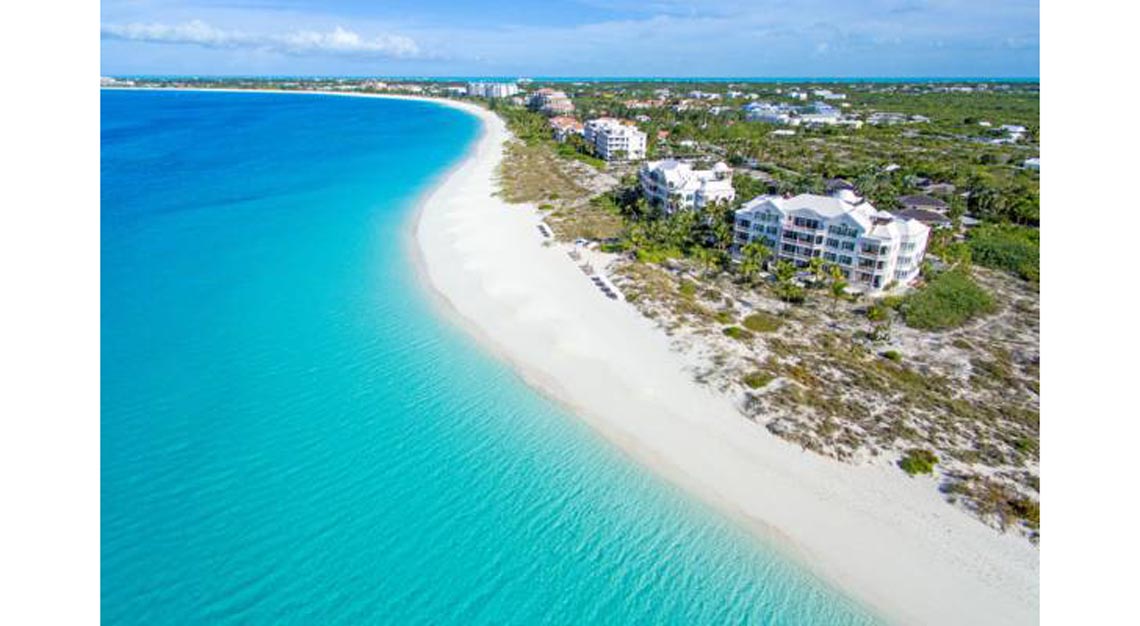 Grace Bay
Where: Providenciales, Turks and Caicos Islands
Welcome to one of the most beautiful beaches on Providenciales, an island in the northwest Caicos Islands. Home to one of the world's most stunning shorelines and some of the most luxurious resorts in the region, Grace Bay makes for a year-round private island getaway. Its long stretch of beach (a rough 19 km) can virtually be deserted on some days, but on the days when you get restless, there are plenty of activities to keep you busy with. Kayak in the mangroves, swim with the sea turtles or take a homeless potcake dog to the beach.
Robb tip: Island Fish Fry happens each Thursday evening at Bight Park, just off the beach at Grace Bay. It is a free weekly festival of crafts, reggae and food. Think jerk chicken, mac and cheese and surprise, surprise, fried fish.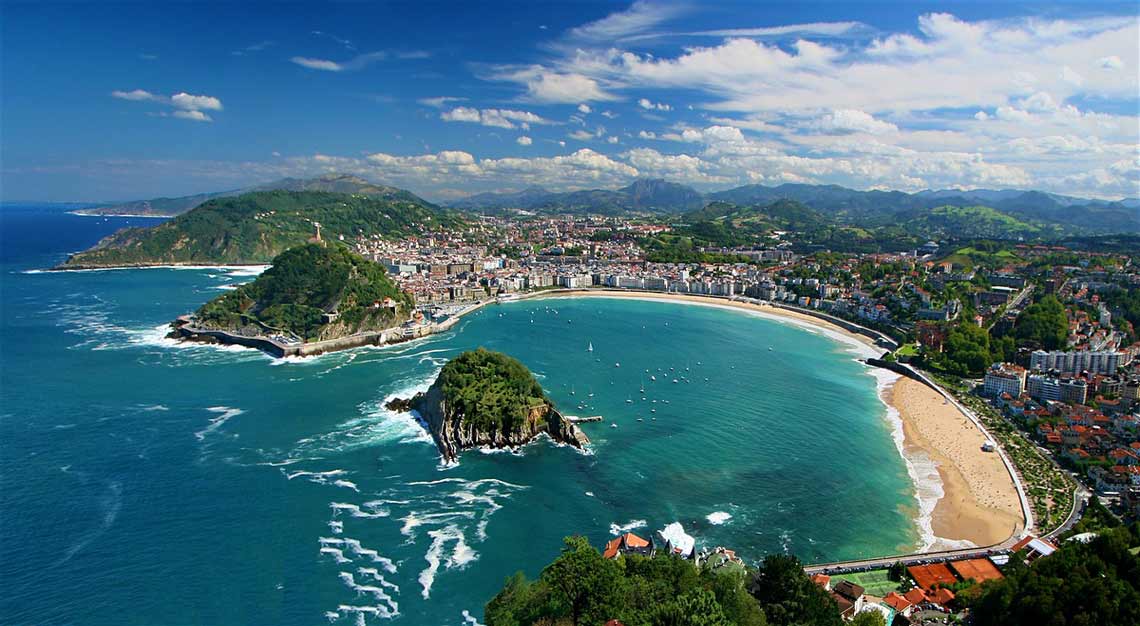 La Concha Beach
Where: San Sebastian, Spain
If food is your focus of any holiday, San Sebastian is the place to be. This small Basque city with age-old Belle Epoque architecture has more Michelin stars per capita than any other place in the world. It is also home to some of the world's best restaurants, such as Azrak and Kokotxa. Enjoy world class grub alongside the picturesque La Concha beach, which is often referred to as the most beautiful beach in Europe. The bay, being surrounded by mountains, is perfectly protected against wind and big waves. While the days away sunbathing, paddling or swimming, and keep your eyes peeled for the Santa Clara Island that's right on the horizon.
Robb tip: Make a day trip to Santa Clara, a tiny island located in the middle of Concha Bay. Take a kayak out or make a swim for it. About 406 m away, it is best visited at low tide, when the beach isn't fully submerged in water. Do also go during the summer, where there will lifeguards, showers and paella sold on the terrace.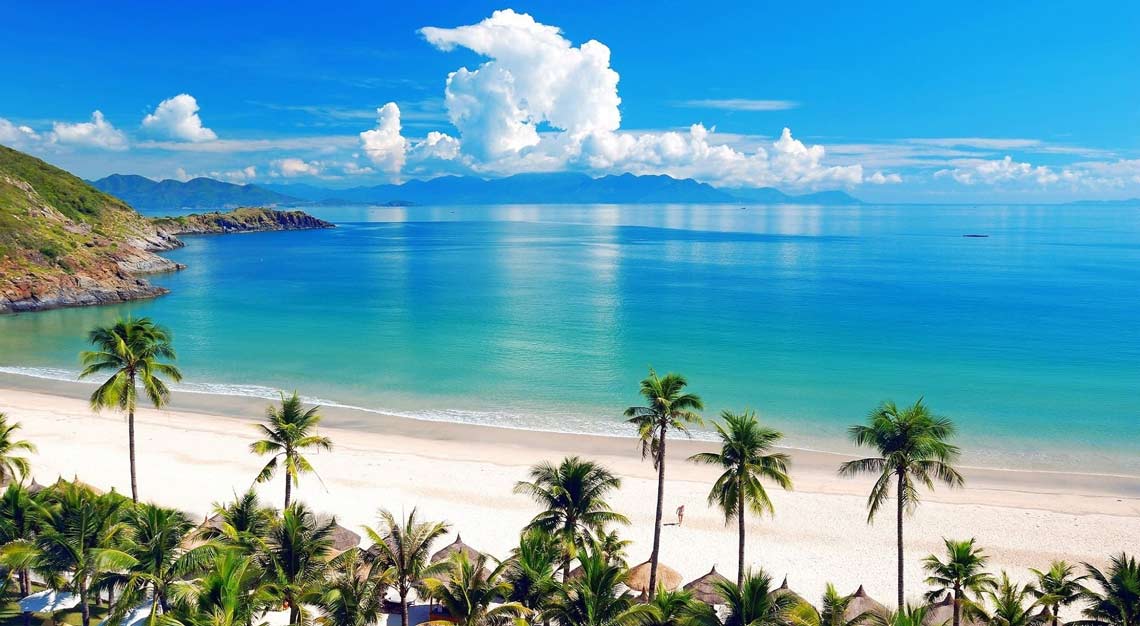 Varadero Beach
Where: Varadero, Cuba
Located in the province of Matanzas, Varadero is a long, thin slice of paradise off northern Santa Marta. Its beach, fronted by clear blue waters and 20 km of white sand, is the backyard of all the hotels in Varadero. Accompanied by a necklace of virgin cays (that are very accessible, by the way), it is one of the Caribbean's best where its beach-goers don't conform to a single stereotype. Stay in the west if you want to holiday among the locals and get lost at sea, diving and kite-surfing. Or simply head to the east (it gets further away from downtown), where you can rub shoulders with other wealthy tourists on their all-inclusive resort packages.
Pro tip: There's plenty to do here. Beyond the beach, there are restaurants, museums, a golf course and the Delfinario, natural pool for dolphins.