VUE, a rooftop restaurant at OUE Bayfront on Collyer Quay, brings out the best in succulent meats from the land and sea
Any restaurant that prides itself on providing a wholesome culinary experience, as VUE does, can only be headed one way: That way is up.
Coincidentally, there is only one way to get to VUE, and that is also up – right at the rooftop of OUE Bayfront. Past the dimly-lit walkway – lined with a dramatic wine cellar housing over 1,000 terroir-driven wines – an attentive server awaits, poised and at the ready to warmly receive each guest.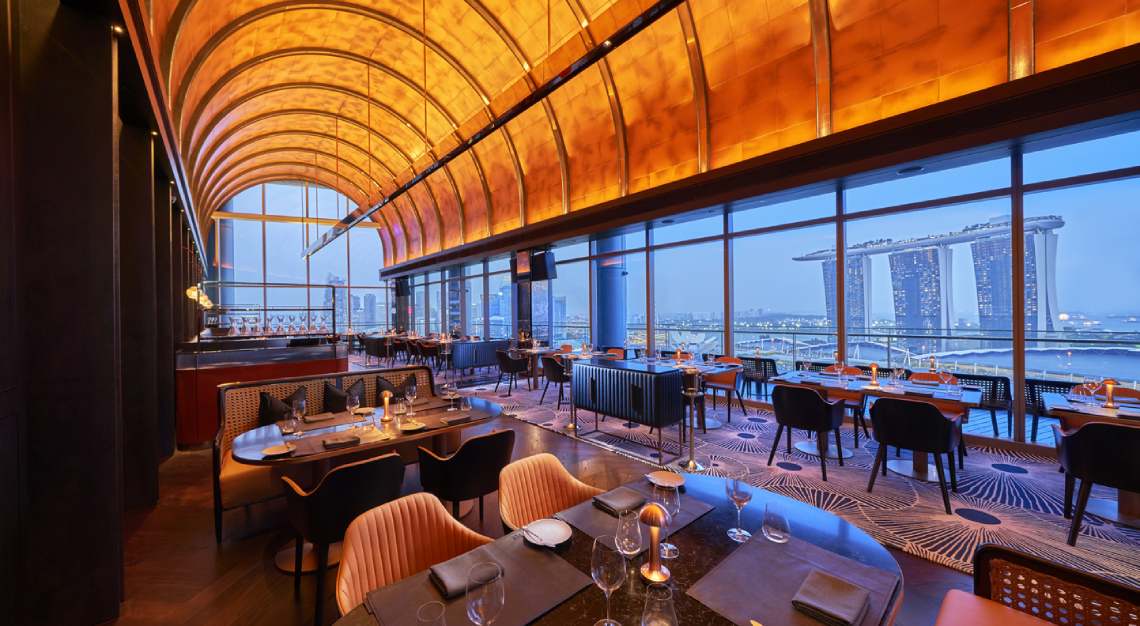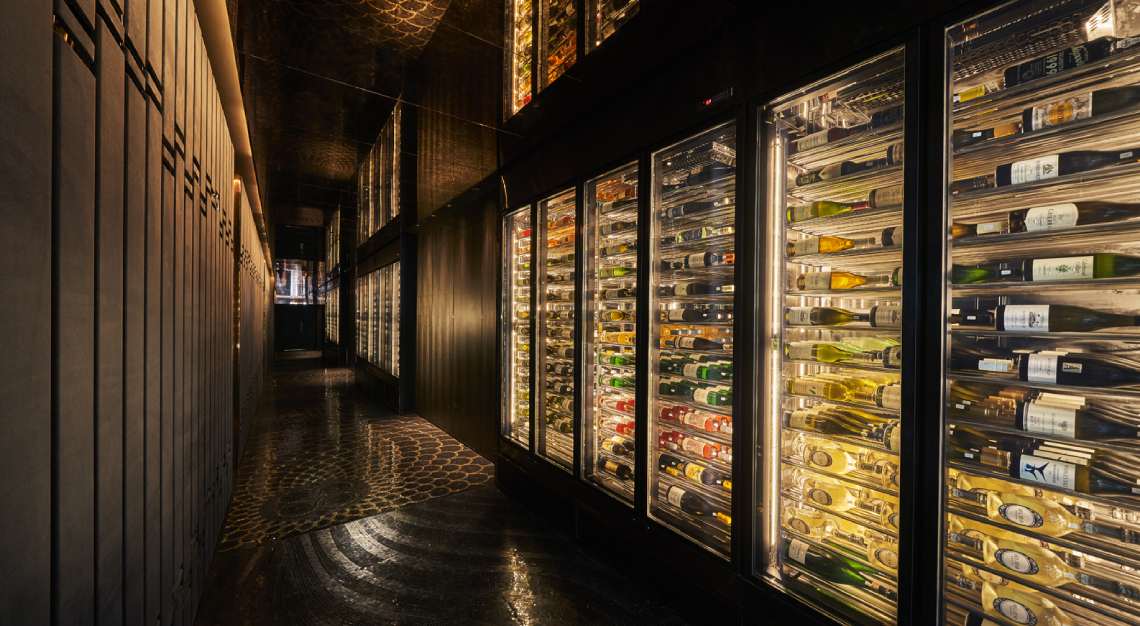 The dining hall is framed by a vaulted copper ceiling reminiscent of a cathedral's, its dark tones and warm hues complemented by the inclusion of modern, faux leather chairs. Intimate and inviting, it does well as a ritzy setting for the upscale business lunch, or as the mise-en-scène for a romantic date, against the backdrop of Marina Bay's iconic skyline.
Unlike the busier weekday lunch menu, the Surf & Turf weekend lunch menu is simple and unpretentious, pared down to a choice of mains, sides, dessert and drink – excluding the sides, the options for each exceed not more than three.
To start things off, the first cocktail is graciously on the house. A brightly spirited Mimosa does the trick, tickling and enlivening the taste buds with vibrant hints of fresh citrus. This, along with all other subsequent drinks, is best enjoyed whilst also lapping up yonder view of the glorious skyline.
The food doesn't take long to arrive, and the sides definitely hold their own, especially the creamy Truffle Polenta – boiled cornmeal with a smooth consistency not unlike silken porridge, add a whiff of truffle. My only gripe being that for a S$128 menu, lacklustre sides such Skin-on Shoestring Fries and Confit Marble Potatoes could've easily been replaced by more vivacious and adventurous ones.
All credit, however, must go to the mains, which completely steal the show. This is the highlight of VUE's Surf & Turf menu, which brings out the best in succulent meats from the land and sea.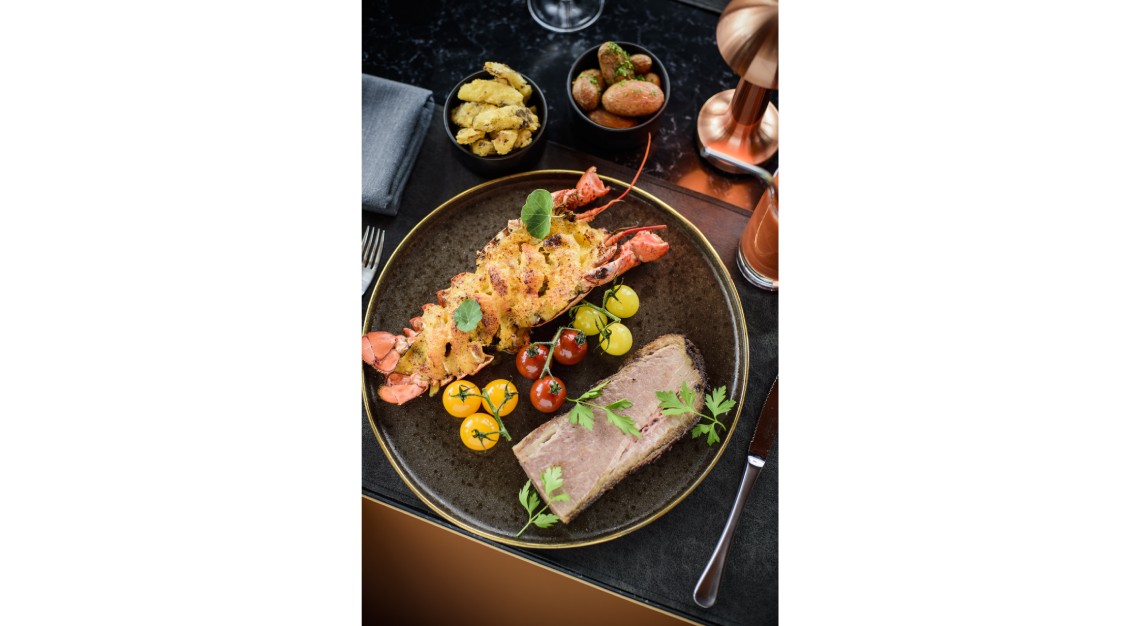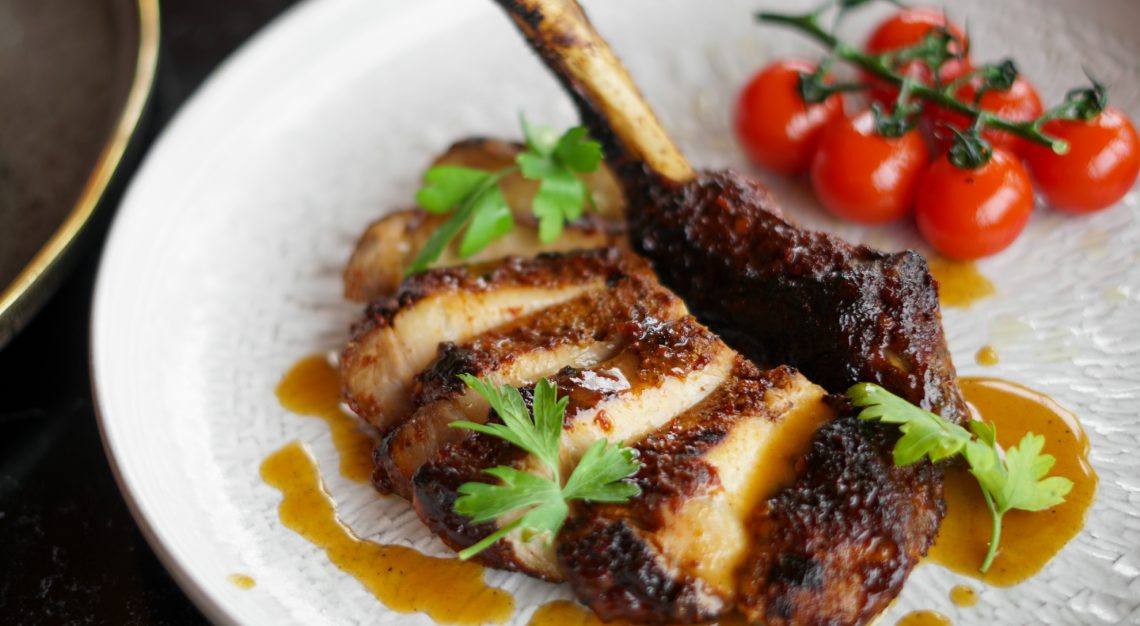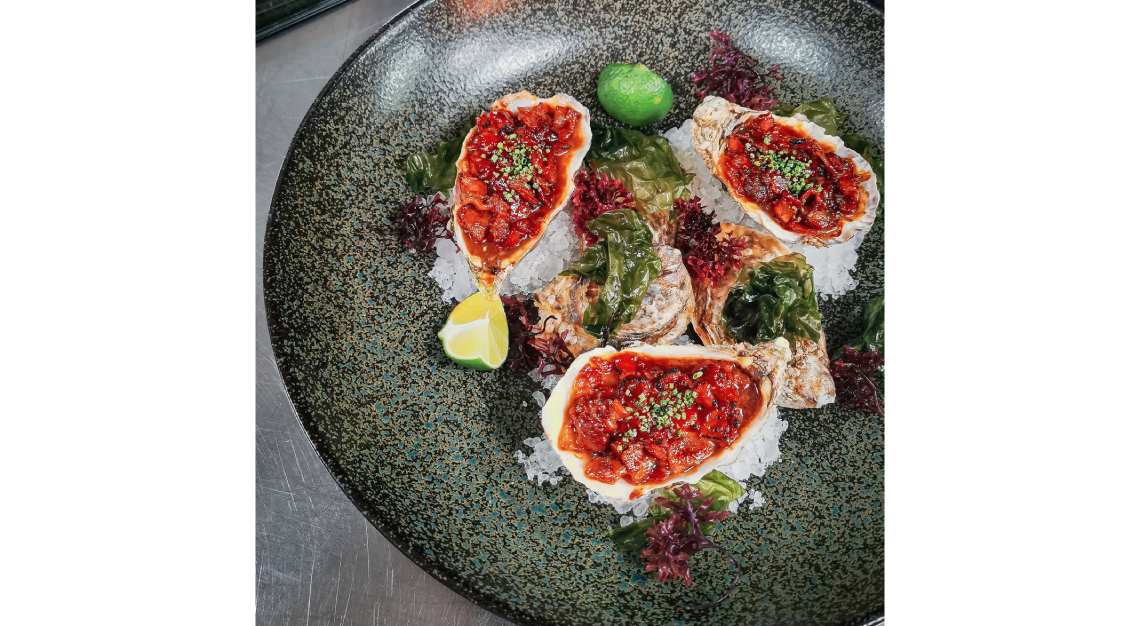 Crab Salad on Toast is perhaps too simplistic a name, belying its more sumptuous manifestation on plate – chunks of Norwegian red king crab, piled with strips of shredded avocado, cucumber and shallots, then garnished with rounded fish roe that burst rapturously in the mouth. But far superior was the Maine Lobster Tail. Baked whole with mushrooms and enveloped in melted sharp cheddar and Gruyère, the meat is fleshy and tender, laced with Cognac and hollandaise sauce. I deem it well worth the additional price tag of S$18.
The land-based counterparts fare just as well. It's a struggle to decide which of the two is better: Whether the Chipotle-Glazed 'Sakura' Pork Rack from Iowa State, heartily grilled with roasted garlic and a fennel purée, or the Signature A5 'Kokuou' Emperor Black Wagyu brisket from Kumamoto, Japan, methodically slow-roasted to perfection over 24 patient hours. Both are a harmonious blend of meat and fat, which yield effortlessly to knife and fork.
While it might be tempting to clean your plate, saving room for dessert is an imperative. The Basque-Style Burnt Cheesecake delivers on all fronts, its oozing cream cheese custard complemented by fresh berries and homemade berry jam. Almond crumble, so often side-lined as a mere ornament, turns out to be a tactful addition, compensating for the dessert's intentional lack of structure. Layered with dulce de leche honey cream and generously topped with bits of crunchy oats tuile, the acacia honey sponge cake is ever so gently accommodated by a light yoghurt sorbet.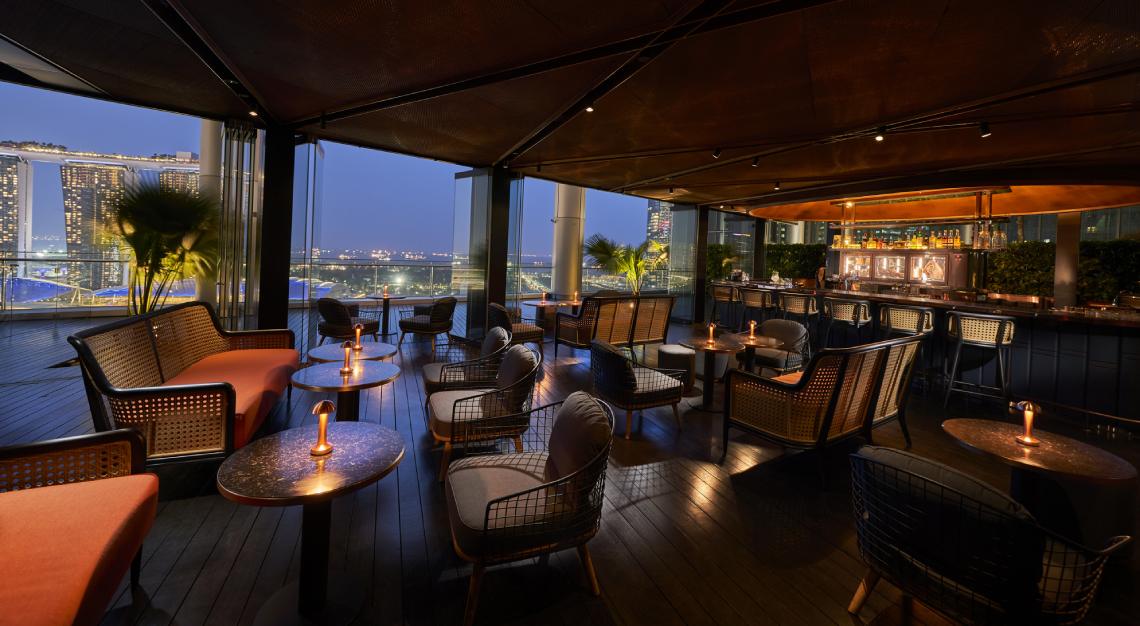 After the meal, it's best to head out to the rooftop terrace, or the open-aired spritz bar (the first of its kind in Singapore) – both of which afford stretching views, overlooking the Central Business District and Marina Bay.
A final word for the top-notch quality of service. Servers in crisp, tailored suits fervently stalk the premises, on a sharp lookout for the guest about to take or get up from his seat, then assisting accordingly and promptly. They pop in from time to time at each table – courteously, never intrusively – to ensure that all is well. This, for me, created a near palpable sense that it was a pleasure to have each and every guest at VUE.
On this I demur, for the pleasure was mine.
VUE's Surf & Turf menu is priced at S$128 ++ and is available only on weekends (from 12 pm to 3 pm).
VUE's al fresco spritz bar is open daily (from 3 pm to 10.30 pm).
VUE
Level 19
OUE Bayfront
50 Collyer Quay
Singapore 049321
Tel: + 65 8879 0923