Entertain in style with these bar carts for the home
There's a touch of Old Hollywood glamour to the classic bar cart, evoking black and white memories of martini hours that the debonair Rat Pack – Frank Sinatra, Dean Martin, et al – was so fond of. A well-selected bar cart offers more than mere storage for your collection of fine wines and craft spirits, it becomes the focal point of your elegant soirees, adding a dash of joie de vivre to your home decor. From tasteful mid-century modern to industrial minimalist design, here are five carts to add a little pizzazz to your next cocktail hour.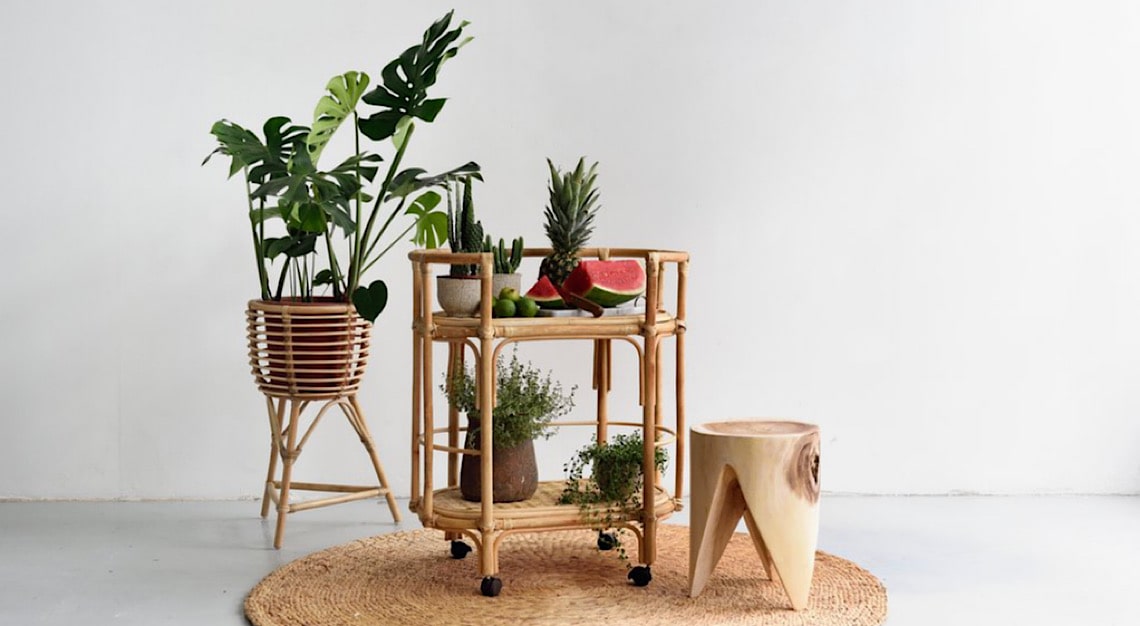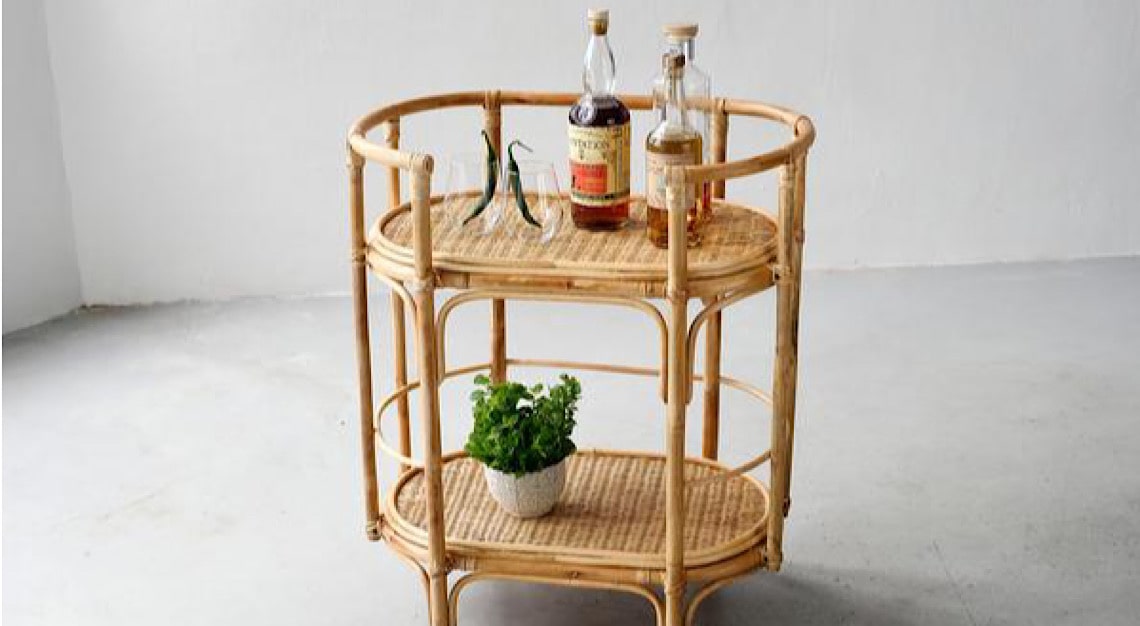 Island Living
Bungalow Bar Cart
Price: S$245
What about: Island Living by Cocoon was founded by interior stylist Karin Rysgaard in 2019, specialising in luxe resort-style homeware. Most, if not all, of its furniture and accessories are made with natural materials, like this breezy Bungalow Bar Cart. The rattan cart is handmade in Vietnam, and celebrates both the artisan and the material. Rattan, a sustainable, versatile climbing vine, is kept in its natural state here, giving the cart an effortless rustic chic. So why not embrace its natural vibe and add a couple of pots of herbs like rosemary or mint to garnish cocktails with? Get it here.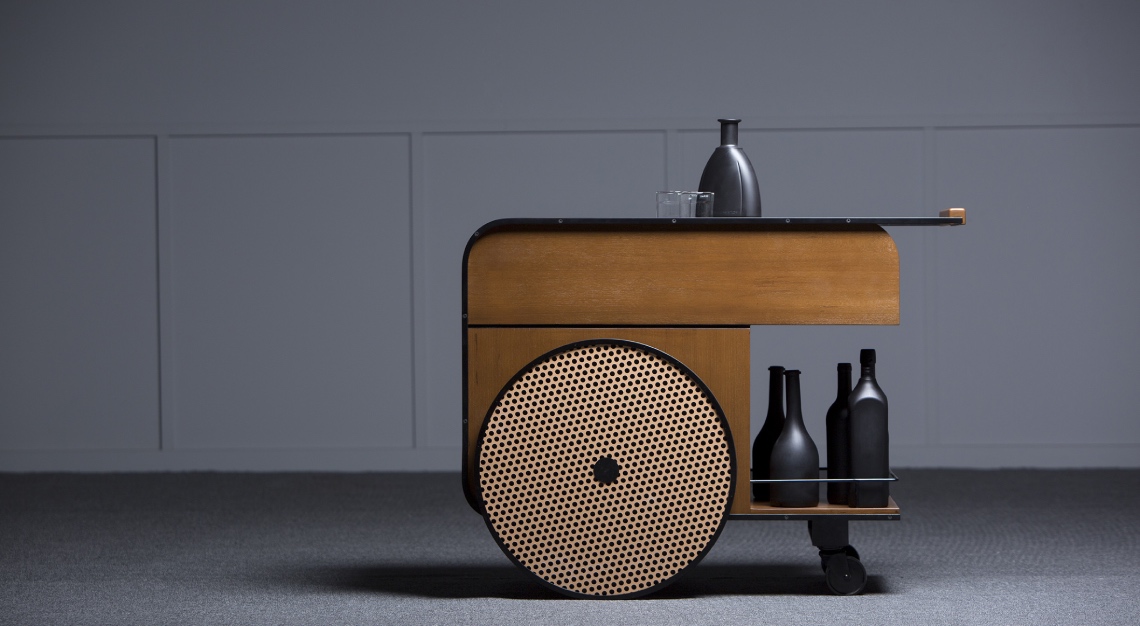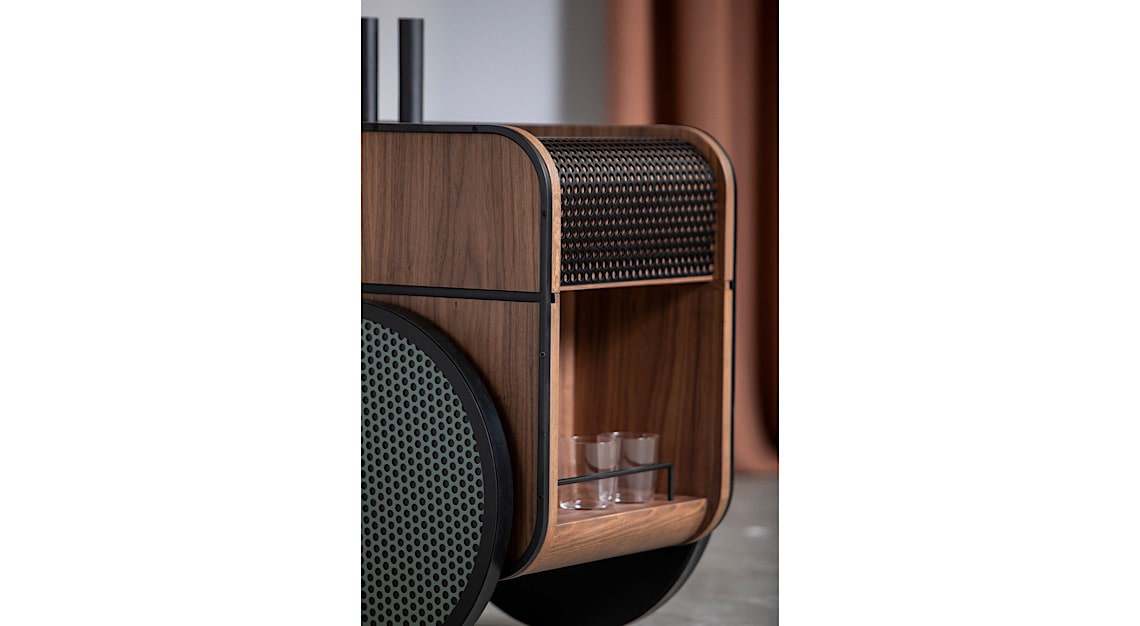 Kann Design
Trink Teak Bar Cart
Price: €2,940 (S$4,757)
What about: Paris-based Lebanese designer Houssam Kanaan draws inspiration from '50s Scandanavia for his modern-retro furniture. The Trink Teak Bar Cart is perfectly emblematic of that design ethos, combining traditional teak with aluminium and steel to create a clean-lined statement piece that straddles both the past and the present. Perforated wheels and a perforated overlay adds texture and visual interest. Keep to its minimalist design (also available in a cooler-toned walnut) and stock it with the timeless crystal glassware by British designer Richard Brendon, whose Diamond collection is hand-cut by master craftsmen in Slovenia. Get it here.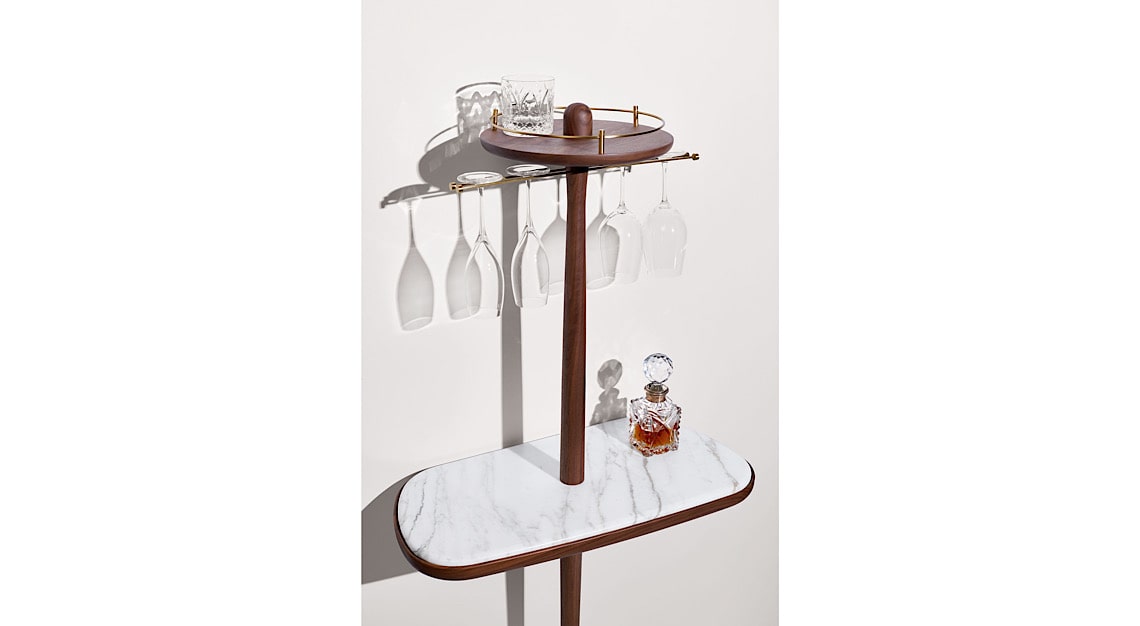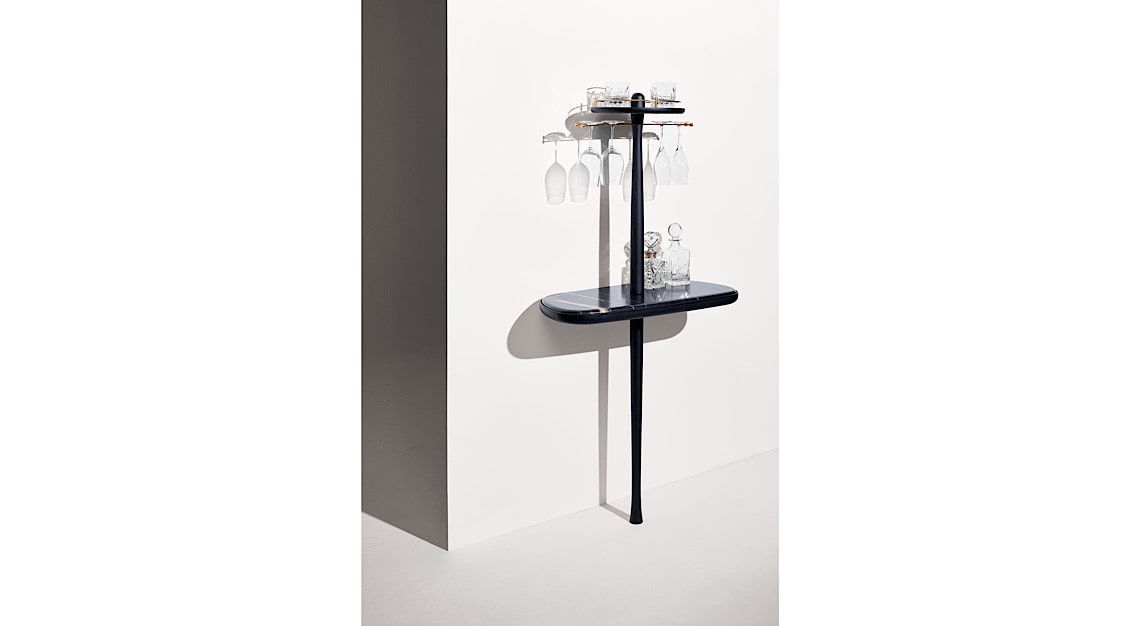 Nomon
Bar Cabinet
Price: S$2,223
What about: Barcelona-based Nomon describes their contemporary furniture as "jewellery for home", and it's hard to disagree. The inclusion of this bar station is a bit of a cheat, but we couldn't resist its minimal elegance. A luxurious Emperador marble bar top is complemented by warm walnut and beautifully accented with softly gleaming brass. Created by Spanish designer Andrés Martínez in 2016, its pared-down but distinctive design is indisputably modern, but the opulent marble, lush wood and polished brass call to mind classical bar cabinets of old. Real estate is precious on the 67cm-across surface, so a ruthless curation is necessary; you'll have to decide which bottle deserves pride of place here. Get it here.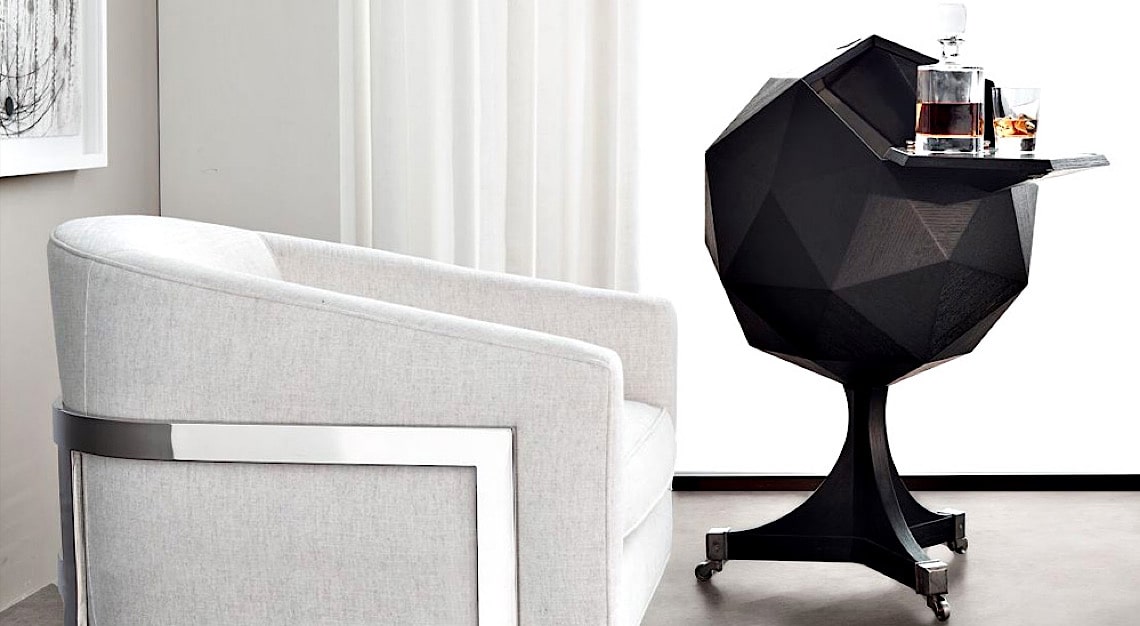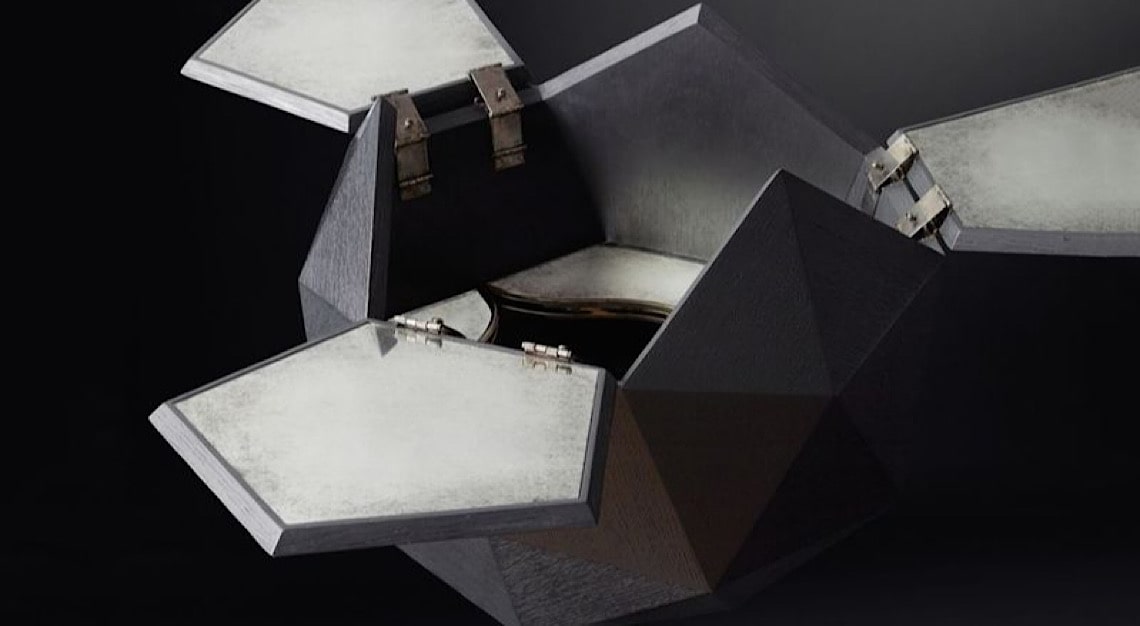 RH
Polyhedron Bar Cart
Price: US$2,595 (S$3,463)
What about: Upscale American home-furnishings retailer RH, formerly Restoration Hardware, goes against the grain with its sculptural Polyhedron Bar Cart. Eschewing the traditional rectangular tea trolley shape for a more avant-garde silhouette, the matte black bar opens up like a flower (or an alien egg pod) into three "petals" of smoked mirrors surfaces for mixing drinks or display, while the deep well within the globe provides storage for bottles. Curved shelves with the same mirrored finish line the interior of the bar cart, providing storage space for bar tools, miniatures etc. For complementary glassware, look to designer Tom Dixon's equally sculptural pieces. Get it here; they ship only to the US and Canada, but you can always have it shipped to a freight forwarder of your choice.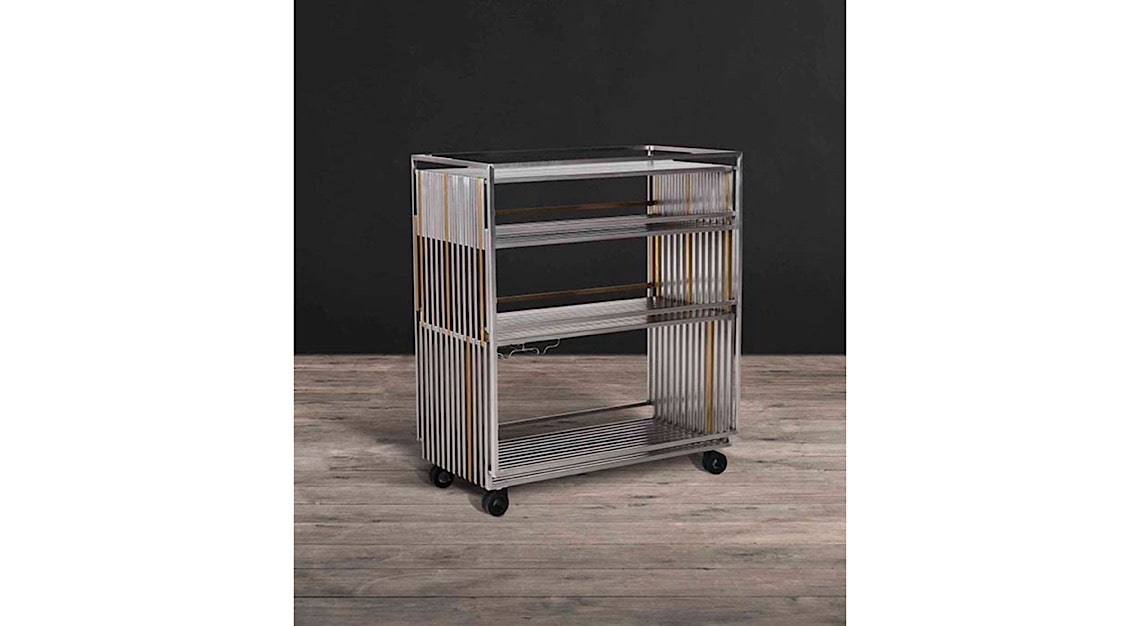 Timothy Oulton
Empire Bar Cart
Price: Price upon request
What about: This three-tiered metallic bar cart from Timothy Oulton exudes polish and sophistication, its sharp lines and rigid shape an homage to metal work. The British brand is best known for its opulent antique-inspired designs with a modern edge, and the Empire bar cart has plenty of edge. The industrial-style piece, made of precision cut brushed steel, might've looked quite stark without the addition of the brushed brass bars, which add a golden gleam and warmth. Populate with architectural stemware and cut crystal for that decadent Roaring Twenties flair. Get it here.