The battles rages in Singapore's omakase stakes, and Imamura is a new kid on the block challenging the established
Editor's note: For more Date Night stories, click here.
A degree of reverence is required when dining at Imamura, a free-standing enclave within Sentosa's Amara Sanctuary Resort. Firstly, because the restaurant is set in a former chapel, and secondly (and much more importantly), because there's some seriously good food to be had that might just make lovers of Japanese cuisine genuflect at the altar of a very creative culinary mind.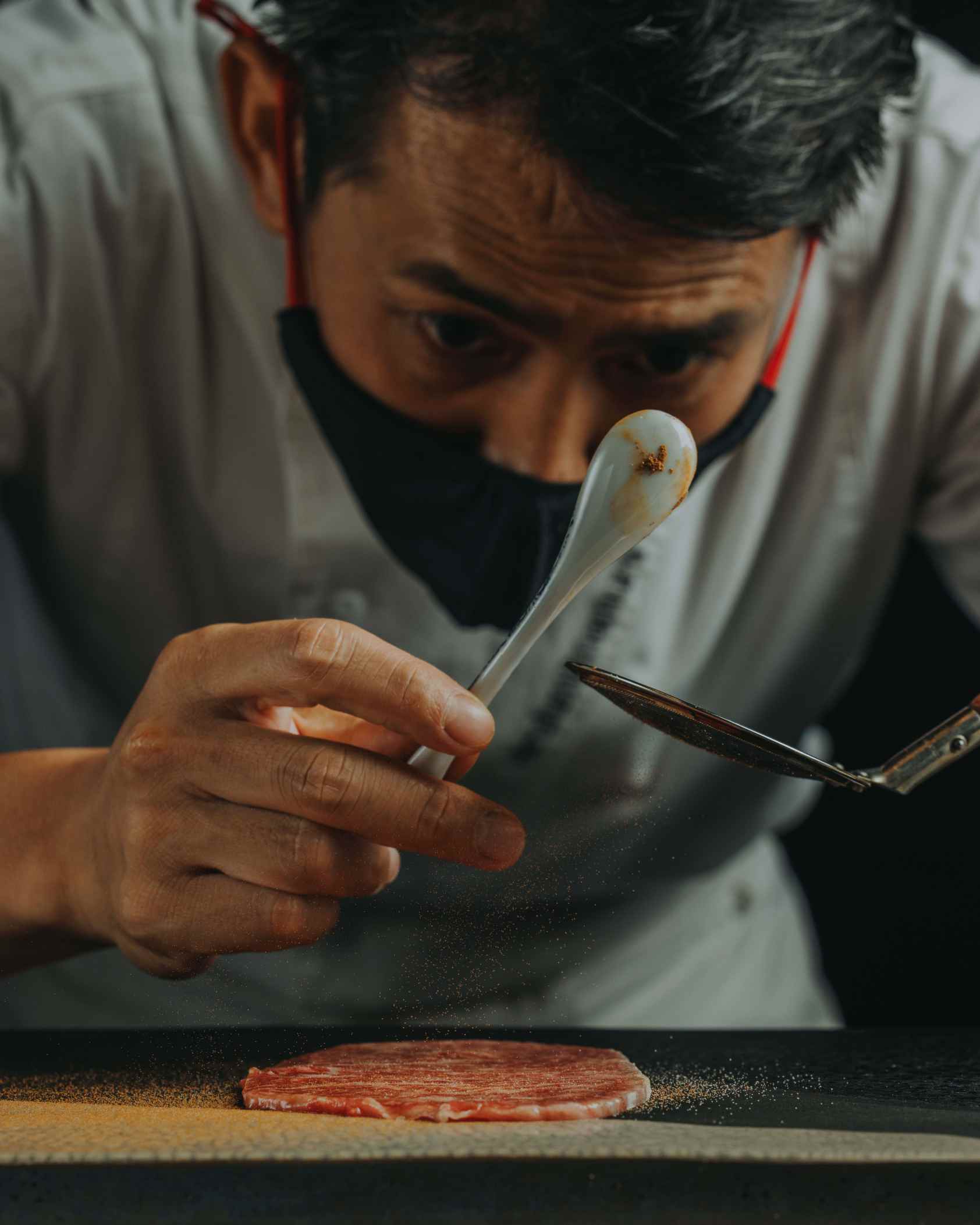 Michelin-starred chef Hirofumi 'Hiro' Imamura has gone out on his own with an eponymous restaurant that's been a while in the making and embodies the "Philosophy of Five". Gomi, goshiki, goho, is, strangely enough, a food philosophy that dates back to the time of the Eastern Zhou dynasty in China, around 770-221 BC. There are five flavours, five colours and five cooking techniques, and Imamura uses them all in his aesthetically pleasing presentations that eschew the really big (that is, expensive) guns that seem de rigueur these days in the omakase experience, in favour of a complication of processes and a precision of taste.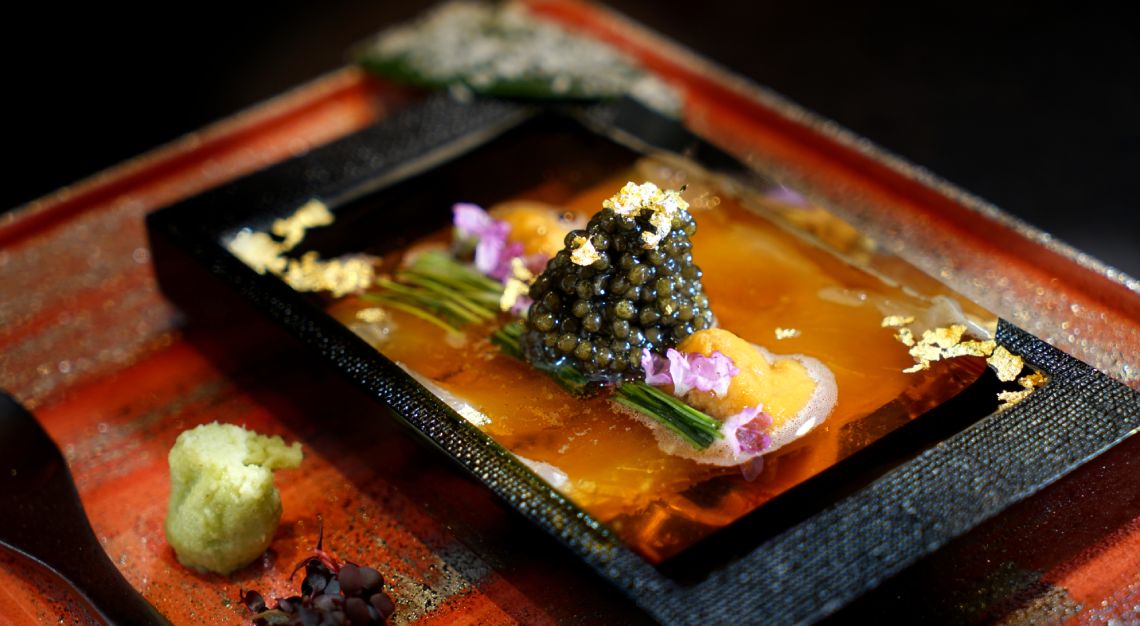 On the permanent signature menu you will find an extraordinary Sashimi Course that features fluke, uni, caviar and a shoyu jelly (that takes days to make and is as fascinating to feel in the mouth as it is to taste). The Sakura Trout with burdock and yuzu in ichiban dashi is quite sumptuous, as is the pressed/ironed Kagoshima Wagyu with butterbur and gyoja garlic—the beef is wafer-thin and perfectly medium-rare. The association of ingredients is quite without peer in terms of balance, and the cooking process is a captivating performance in itself.
Imamura's culinary tour de force is vegetable driven and seasonal. There are times when you feel the proteins are almost superfluous, such is chef Imamura's ability to extract the very best that a resplendent variety of vegetables can offer. Provenance is key and the chef's acolytes clearly know where to find the good stuff.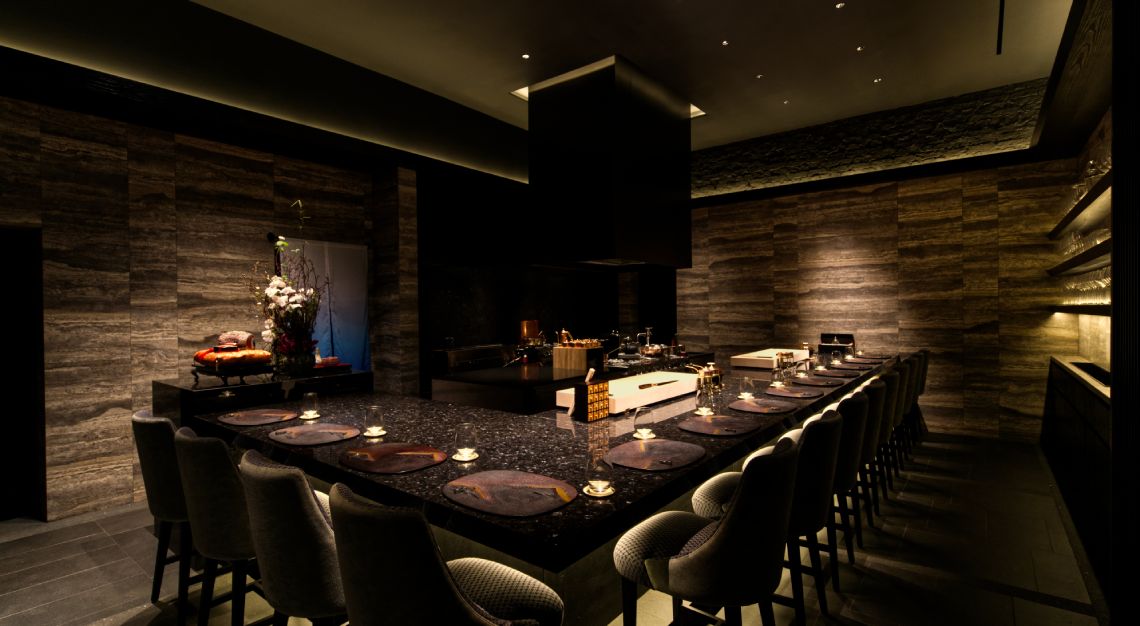 The menu is invariably both healthy and delicious—sometimes an uncommon combination—while the surroundings are simply gorgeous and restaurant manager/maître d' Sam Teoh is a delightful presence. Everything about Imamura is fastidiously thought out and superbly executed, already giving this new restaurant every right to be considered highly in Singapore's current omakase pantheon. 
Imamura
14 Gunner Lane
Amara Sanctuary Resort Sentosa
Singapore 099566
Tel: +65 8028 2608