Three-Michelin-starred chef Anne-Sophie Pic demonstrates her culinary prowess and versatility with a new autumn menu, reinterpreting classics while creating new ones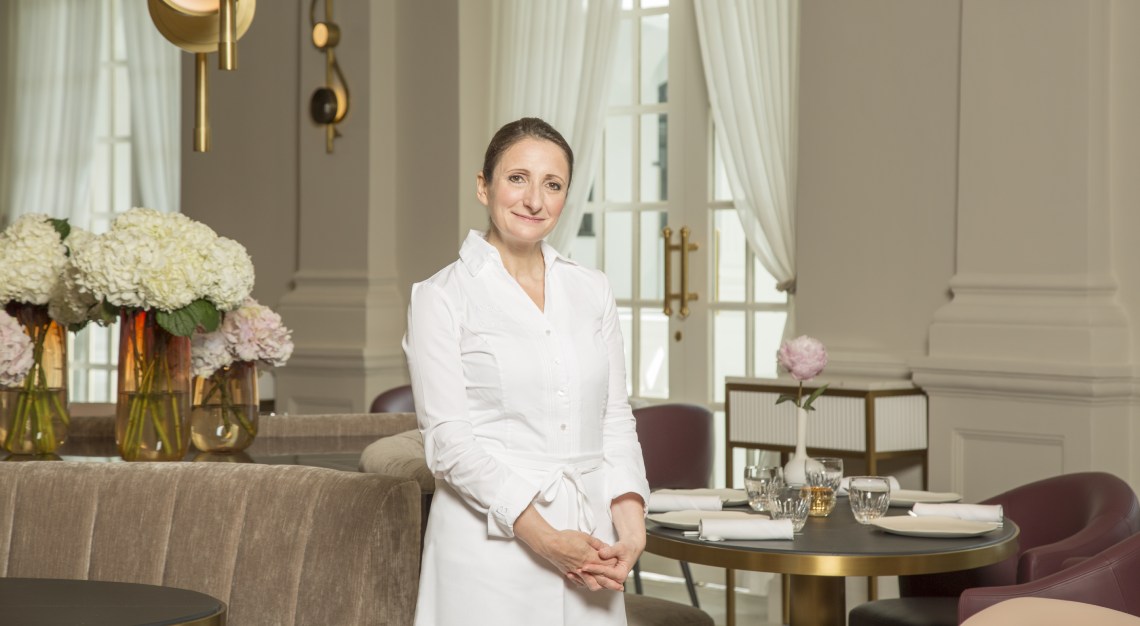 The tricky thing about having nailed a full-blown degustation menu – and that "on all fronts", according to fellow (occasional) food writer Andrew Leci's glowing review of La Dame de Pic – is how to replicate or even top that success, when hurtling into a brand new one.
Not so in the case of chef Anne-Sophie Pic, grande dame at the French fine-dining restaurant, who navigates this seasonal rite of passage with startling ease and remarkable aplomb. Her new autumn menu, comprising the Experience (S$248) and Elegance (S$338) set menus, is wonderfully composed, showcasing a judiciously arranged ensemble of new dishes and refreshed classics – carefully fine-tuned to achieve a harmonious balance of complex and beguiling flavours and textures, that will delight and astound in equal measure.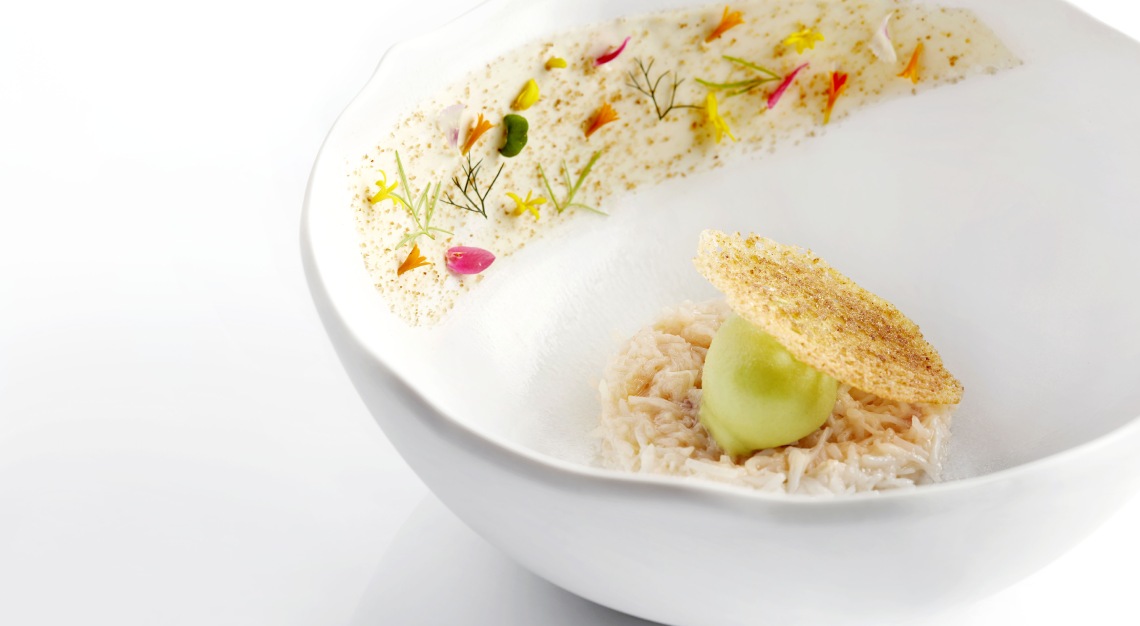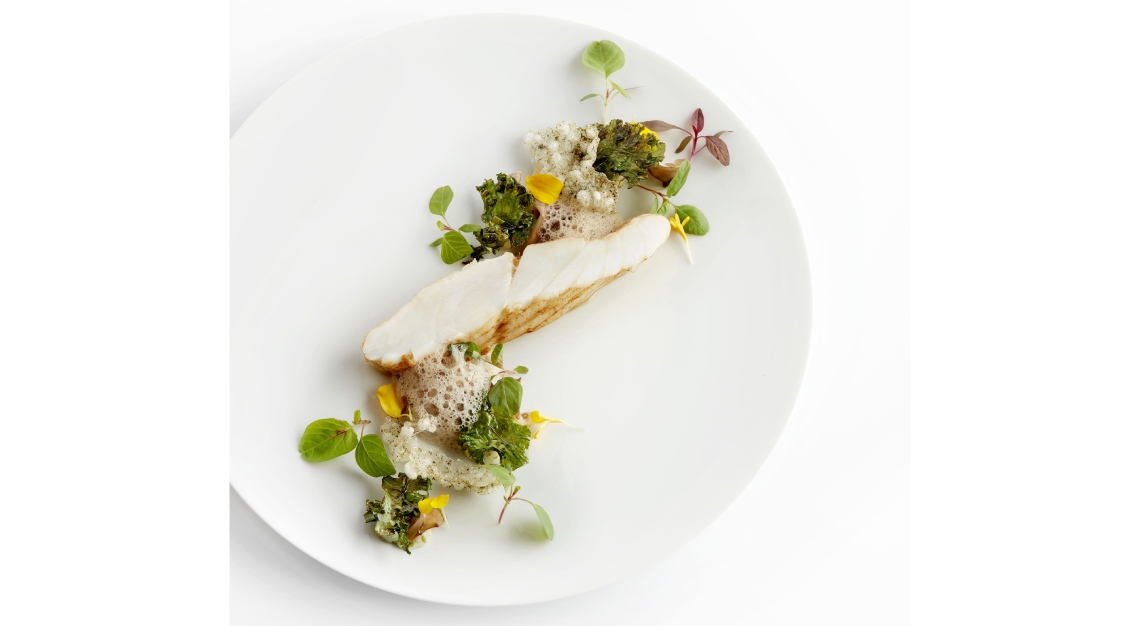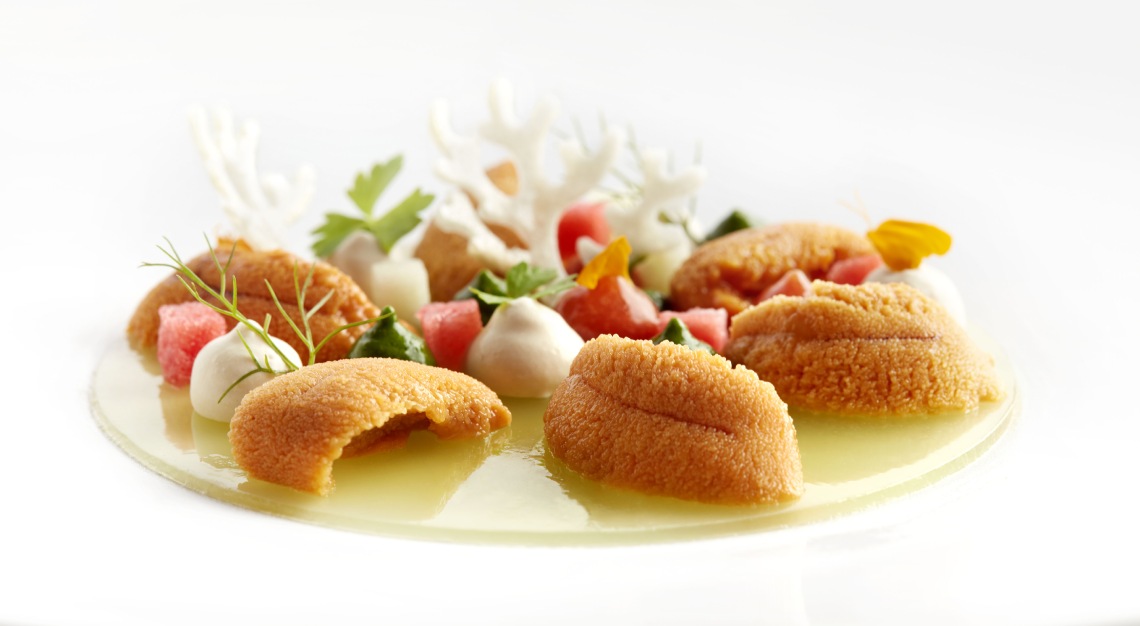 The highlights
With the Experience menu, you'll be starting off with Brown Crab from Brittany, seasoned perfectly with soba cha, and paired with a light geranium and tarragon ice-cream; followed by the Turbot from Brittany, a flatfish cooked meunière style, then served with wakame mashed potatoes and a mushroom dashi brilliantly infused with yuzu and sumac. Neither of which are too muted nor loud, their flavours gently teased and brought to life as each different ingredient comes into play.
Opting for the more lavish Elegance menu will have you embarking on new creations like the Sea Urchin from Hokkaido – a creamy sea urchin with nasturtium and roasted barley, accompanied by Granny Smith jelly and tamarillo; or the Kinki from Hokkaido, cooked a la plancha and served with butternut pumpkin, alongside a delightful broth of saffron, kabosu citrus, amaretto and lemongrass.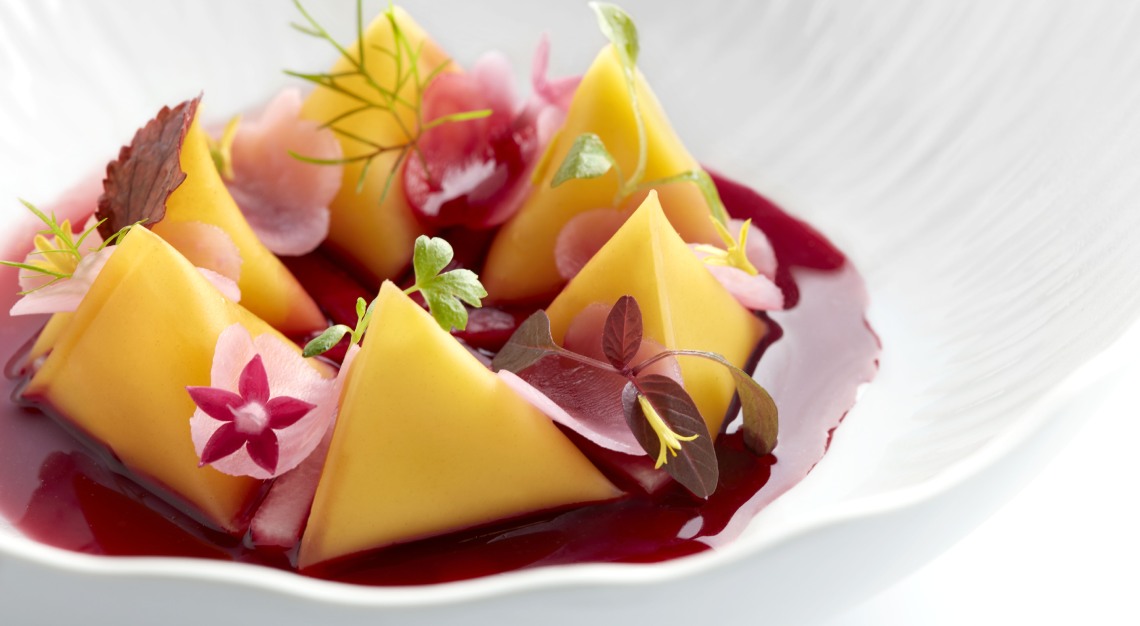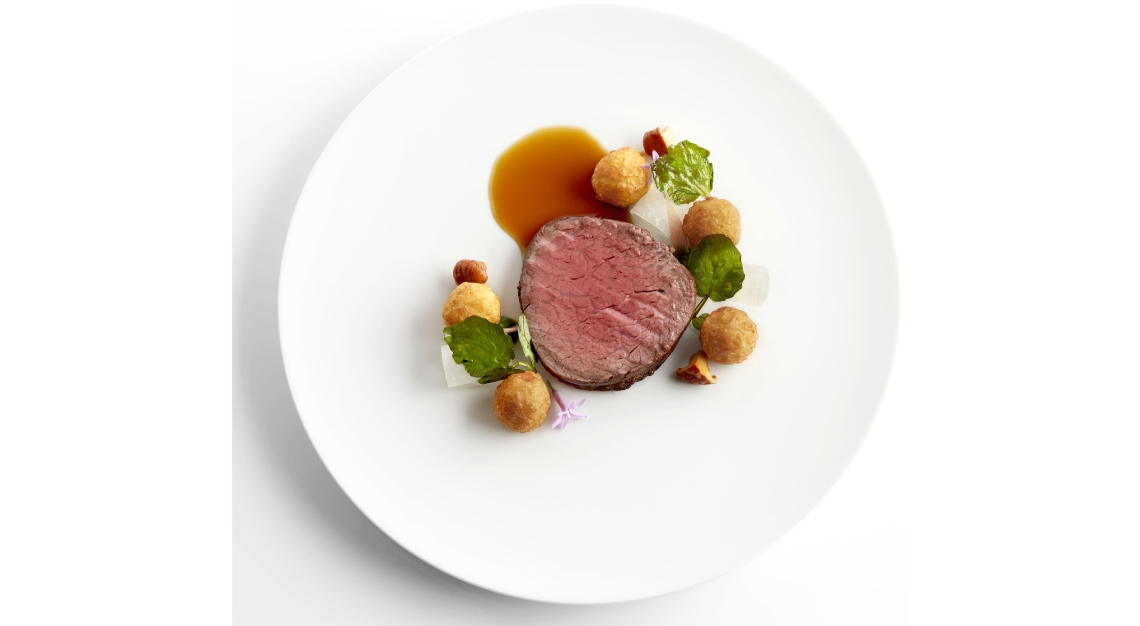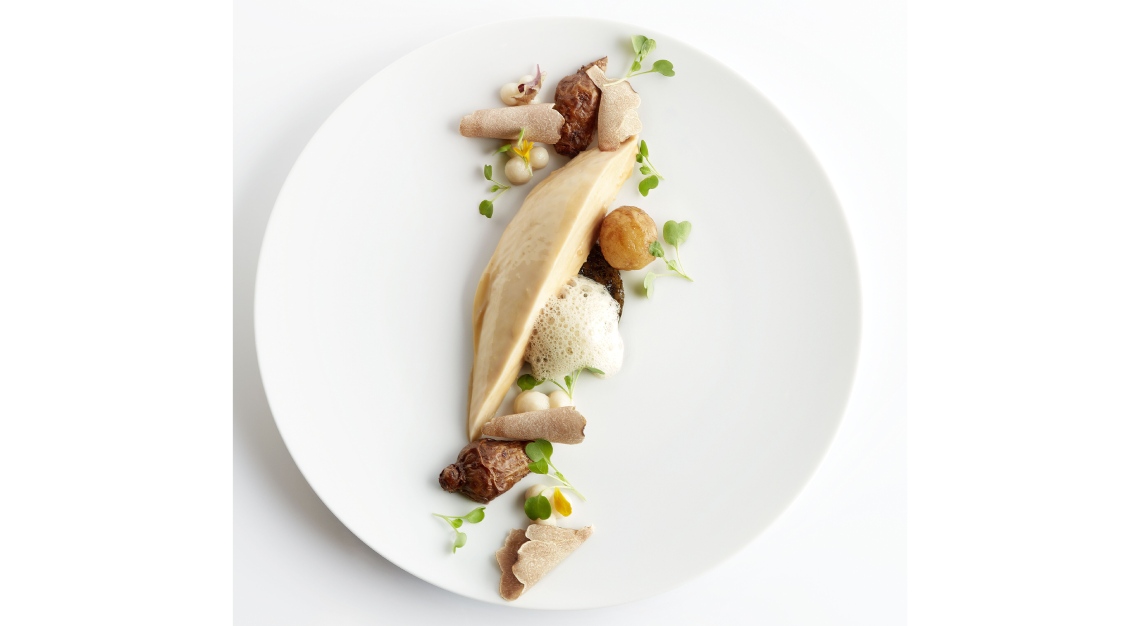 Of course, a meal at La Dame de Pic wouldn't be the same without Pic's exquisite Berlingots – delicate pasta parcels which, this time around, brim with molten French cheese fondue, and go swimmingly well with a beetroot kombu broth that's infused with pu'er tea, galangal and herb of grace.
For the main entrées, both menus offer a choice between Saga Wagyu Beef – yet another refreshed Pic classic, cooked over coals till soft and tender, then complemented by watercress and pommes dauphine, and dressed in beef jus – or the Poularde from Bresse, marinated with sake lees and served with roasted Jerusalem artichoke, tsukudani and albufera sauce.
When it comes to dessert, Pic's signature White Mille-feuille is certainly heaven condensed onto a plate; yet – at the risk of sounding presumptuous – we dare say those who go for the new The Pear like a Vacherin, will find it no less rewarding. Featuring earl grey tea ice cream, Williams Pear sorbet and Swiss meringue, it is beautifully constructed and finished with absolute finesse.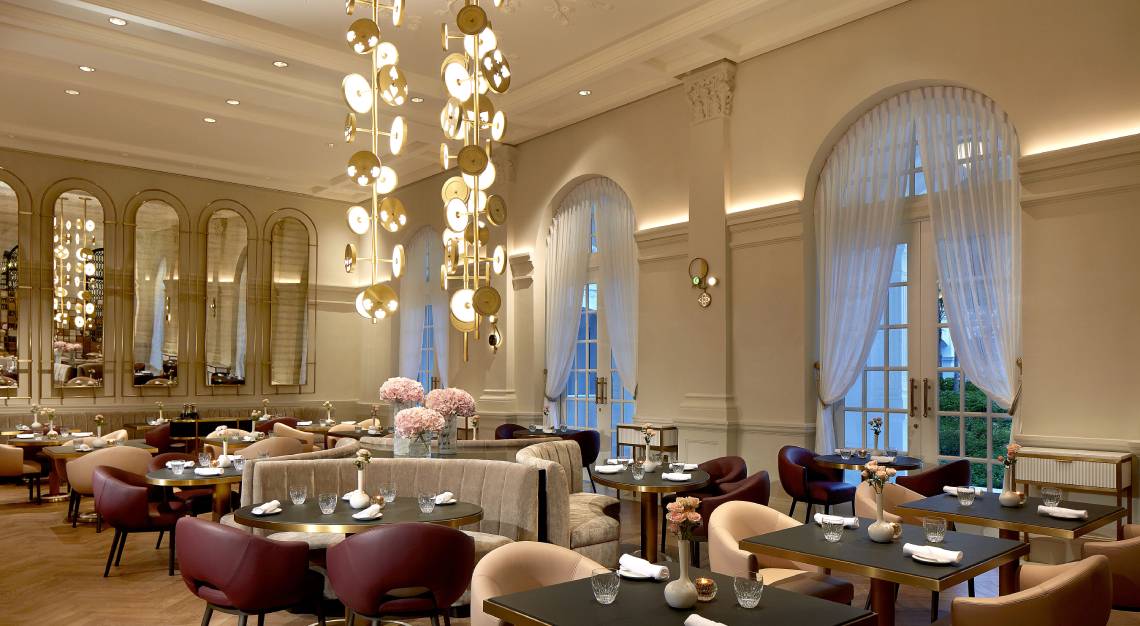 The vibe
Almost everything at La Dame de Pic is orchestrated to perfection; from the well-timed intervals between courses, to the sheer attentiveness of each server, who demonstrates a near encyclopaedic knowledge of each dish. My only concern being that the same level of care provided to diners, should also be extended to its own – the unfortunate server at my table struggled to manage a scalding hot pitcher of beetroot kombu broth, with nothing but her bare hands.
The verdict
It's rare to leave a restaurant with the gratifying sense that every need has been met – and even rarer to be convinced that every other guest departs feeling the same. La Dame de Pic is one such distinguished rarity, and one can only leave hoping to return for more.
Robb tip: Add on a wine- and sake-pairing at S$158 for the Experience menu, and S$218 for the Elegance menu.
La Dame de Pic
1 Beach Road
Raffles Hotel Singapore
Singapore 189673
Tel: +65 6337 1886
Editor's note: For more food and drink reviews, click here