The world's first flying nursery presents the ideal scenario for families travelling with babies and children
Ever realised how some ideas, once presented, make you go, "Why didn't anyone think of that earlier?" Now, to be fair, that doesn't happen often, but when it does, it knocks your socks off. And we've recently come across one by Christopher Williams-Martin, CEO of jet charter company, FlyEliteJets.
The father of two young kids has realised that simply catering to the high-flying elites is an oversight that has cost many a family a peaceful and uneventful flight. The stress of dealing with a cranky and implacable child – even with a nanny on board – can turn a flight in an ultra-long-range jet or VVIP airliner into a transcontinental nightmare.
In order to meet the needs of the youngest – and arguably, the most important – passengers, Williams-Martin has envisioned a dedicated space for young children, where they can sleep, play and relax while aboard private jets. After all, it's no coincidence how the most memorable experiences for young families are ones where the children are not having a meltdown, but are actually happy and enjoying themselves.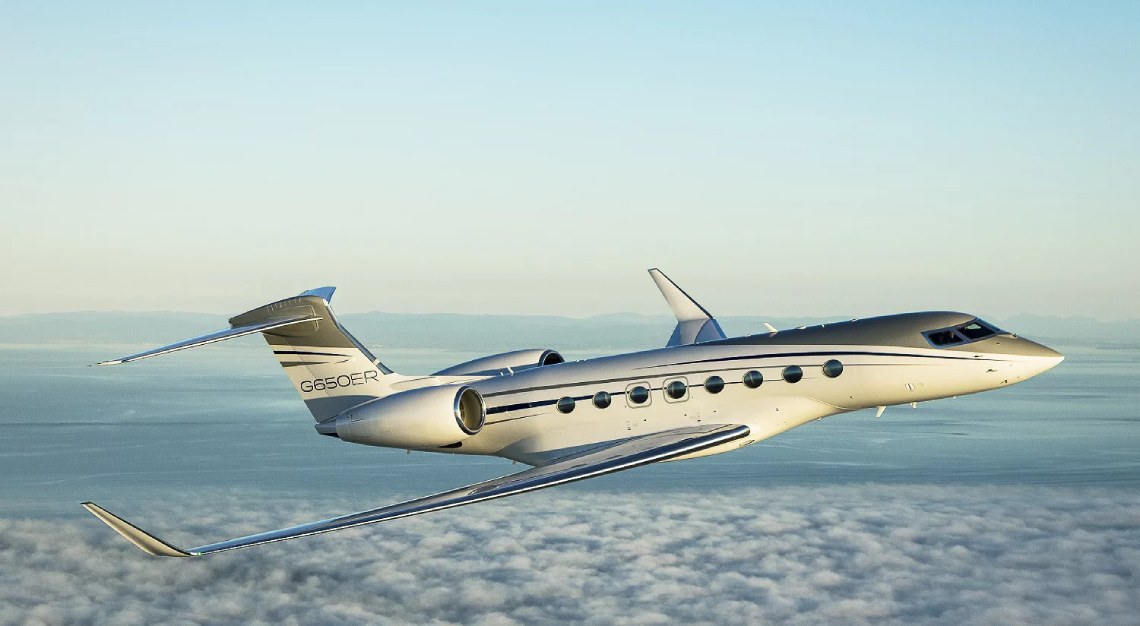 To turn that vision into reality, he consulted Jenny Allan, founder of the eponymous design studio, and one of "The World's Leading Design Names 2020" by Design et Al. The result is the world's first flying nursery on a refitted Gulfstream G650.
It's a definite game-changer in the private aviation industry, and one that redefines the experience of flying with babies and children on board.
The nursery is strategically designed to be located at a jet's aft cabin – an area that is traditionally underutilised – to provide convenient access to the rear restroom and baggage hold. Mothers will also be able to nurse their babies in privacy.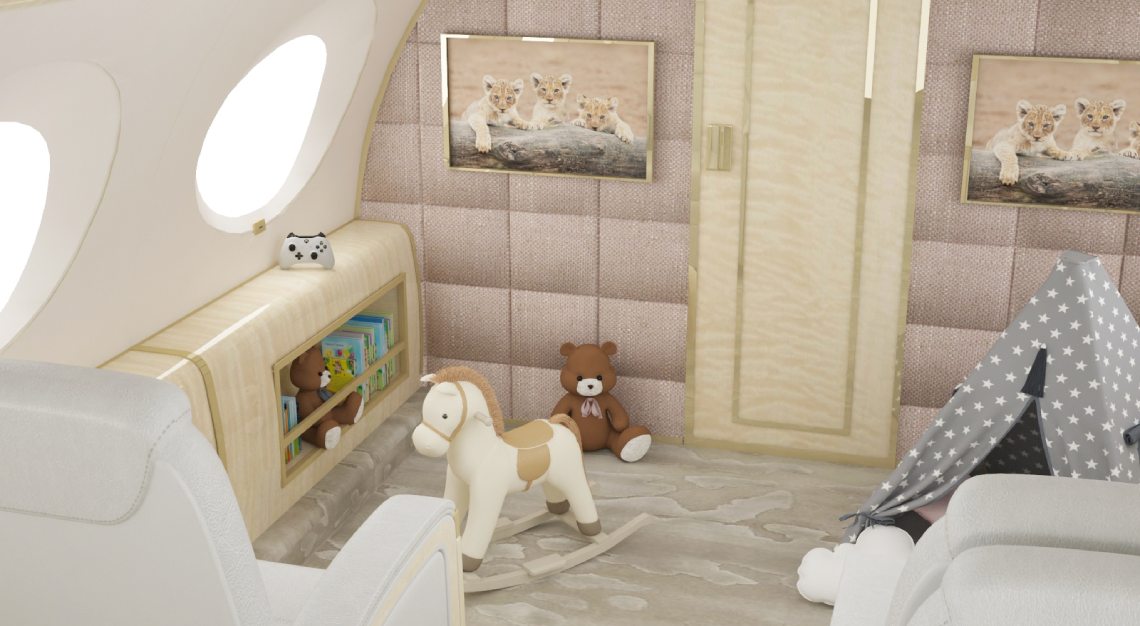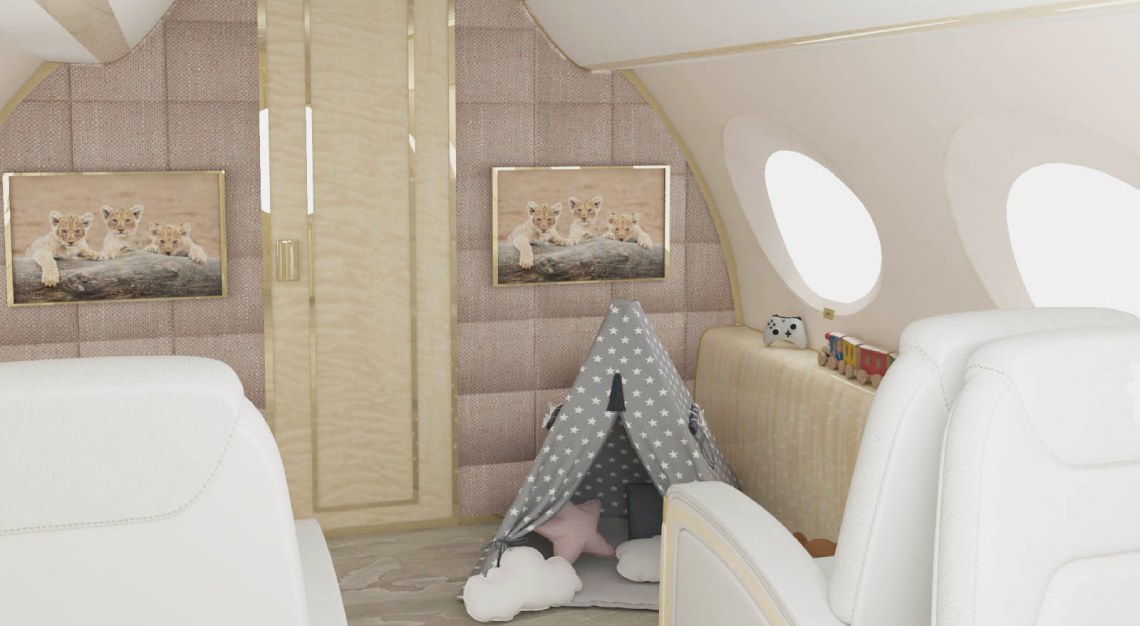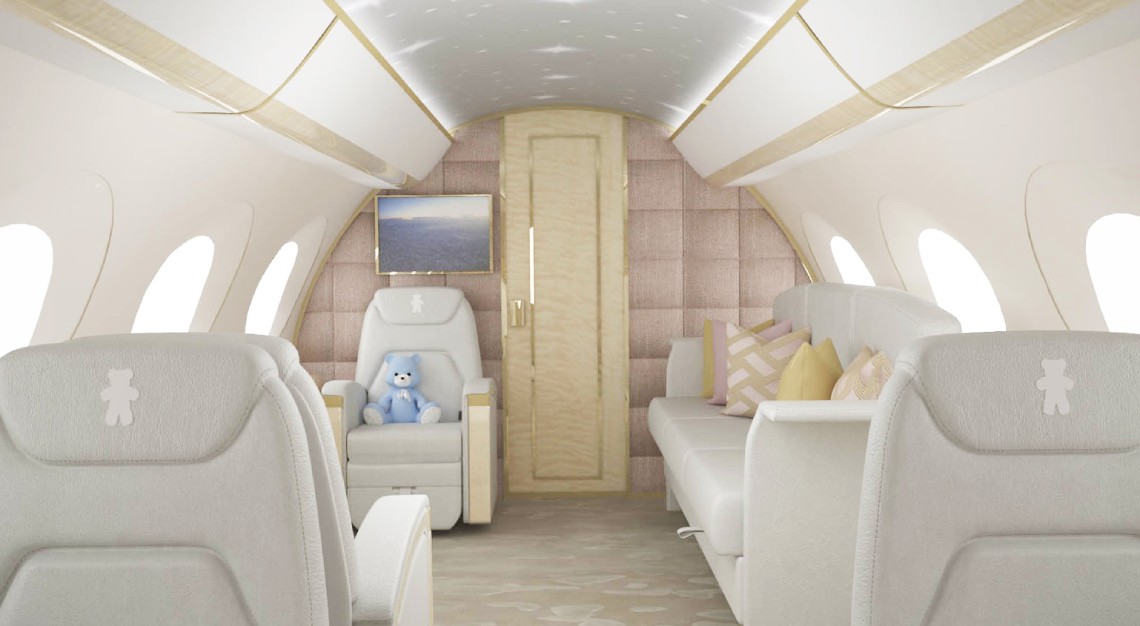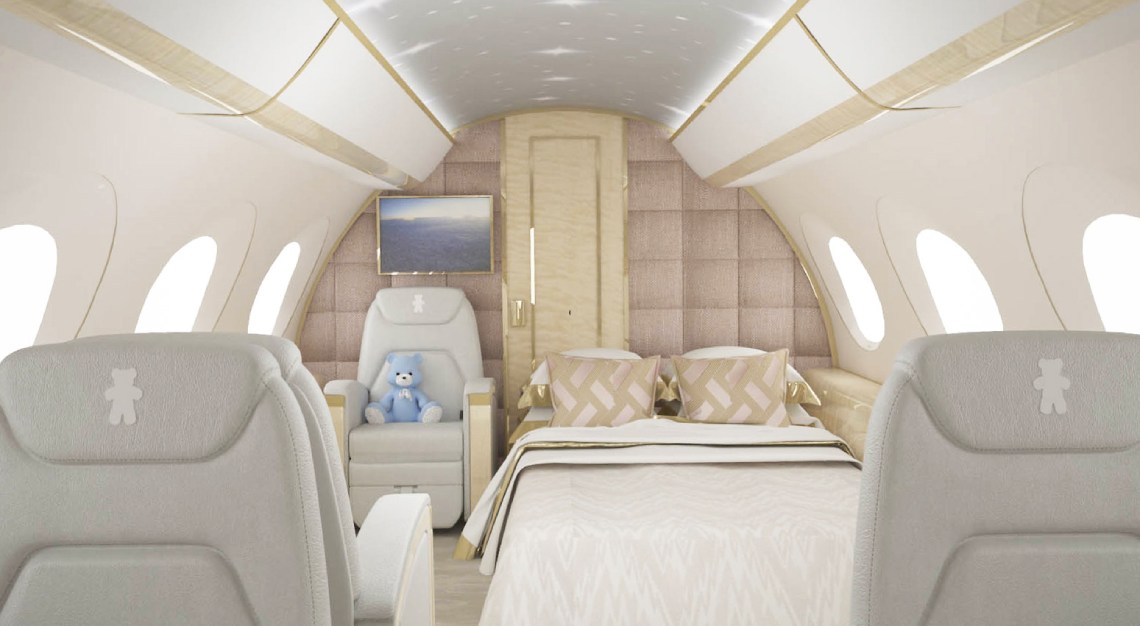 Most importantly, it's a haven for children, with fun and whimsical details distributed across the interior, such as embossed teddy motifs on the seats' headrests, and shelves with children's toys and books. The star-lit ceiling, along with a sofa that converts into a double bed, makes for the ideal set-up for bedtime reading. There's also a wigwam with cloud cushions that can easily be folded away during takeoff and landing, a mini rocking horse and game consoles with three separate screens for older children.
In order to make the flying nursery appeal to the mums and dads, Allan opted for "a calming, tranquil, neutral decor, rather than too many bold or bright colours that jar the senses". Even the veneered cabin doors are inlaid with brass.
But all these are just the precursor to what a bespoke flying nursery can be – both FlyEliteJets and Jenny Allan Design are committed to improving a family's flying experience in whatever way possible. Don't forget, however, that you're still going to be up in the air. An unexpected streak of turbulence might just see the entire jet strewn with children's toys and books, leaving you with yet another unwanted mess, or worse, a potential injury.