There's something in this list for every type of mother—whether she's a steak lover, a stickler for tradition, or a discerning foodie
We hope you've got something already planned for Mother's Day. If not, maybe this list can help. With Mother's Day being on a Sunday (8 May 2022) this year, many dining establishments are running promotions for the entire weekend. That means two whole days open for celebrations. So go on, indulge mum, and consider treating her to more than one of the options below.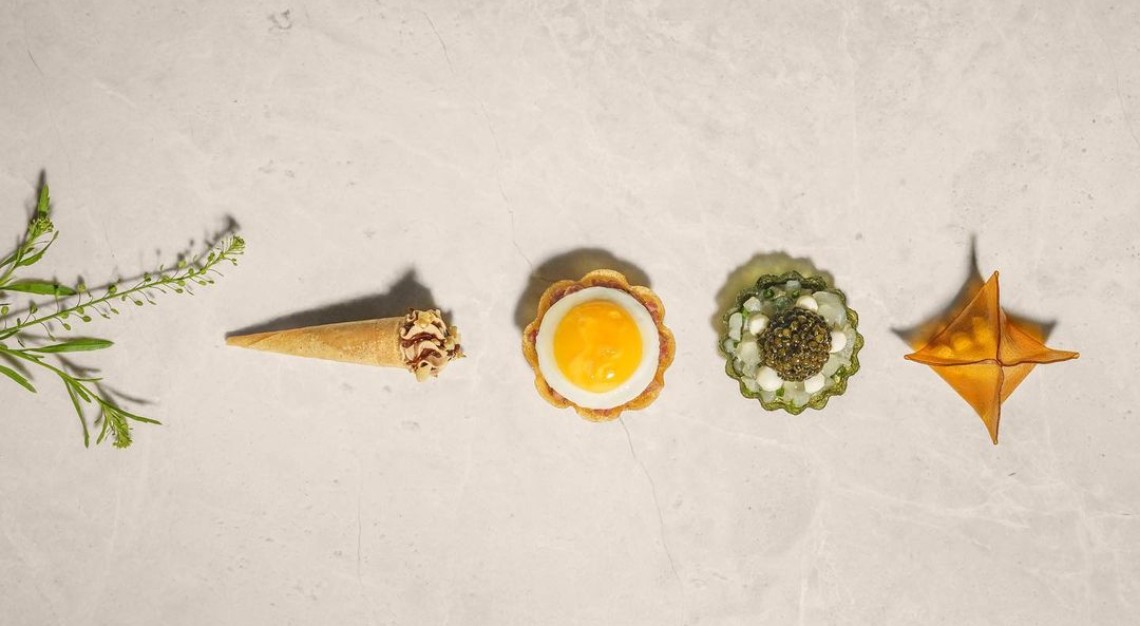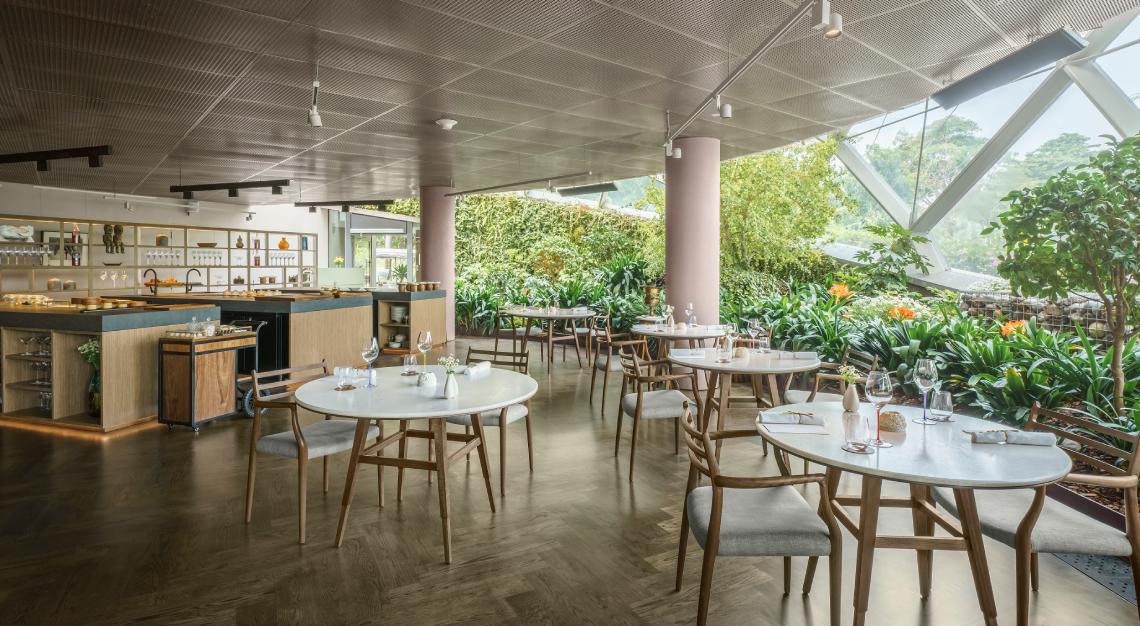 Marguerite
For: The nature loving mum
The resident restaurant at Flower Dome at Gardens by the Bay recently launched a new four-course lunch menu that's available only from Friday to Sunday. The meal starts with a selection of welcome canapés, which includes the adorable-looking Foie Gras Cornetto, and homemade sourdough bread. For the main dish, choose between the Patagonian Toothfish with a passion fruit sabayon sauce, or the Iberian Suckling Pig. Then comes the dessert, featuring delightful Gariguette strawberries, a French variety of the fruit that grows early in the season. Available for S$168 per pax from 21 April 2022.
Meadesmoore
For: The steak lover
To start, executive chef Victor Loy's Babette's Blinis are quite something to behold. Inspired by Danish film, Babette's Feast, in which the protagonist, named Babette, uses her lottery winnings to prepare a feast for her whole village, Loy's blinis are oversized and served with nutty Amur caviar. The main dish is an iteration of French classic Beouf a la Ficele, or beef on a string. A 300-gram tri-tip steak is tied with string and lowered into a poaching liquid—Loy uses mushroom and veal stock—before being grilled over charcoal. To end, it's the Meadesmoore signature Red Velvet Eton Mess, which famously gets "messed with" every quarter. Currently, it's cubes of red velvet cake on top of white chocolate Chantilly cream and housemade cream cheese ice cream in a martini glass. Available at S$118 per pax with a minimum of two diners, from 5 to 7 May.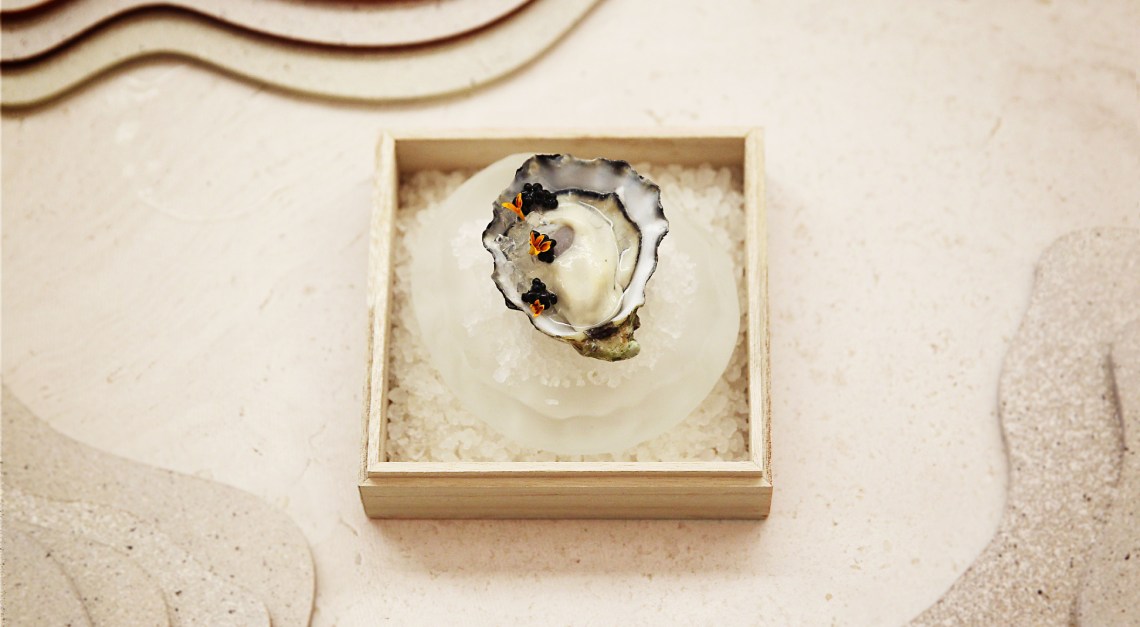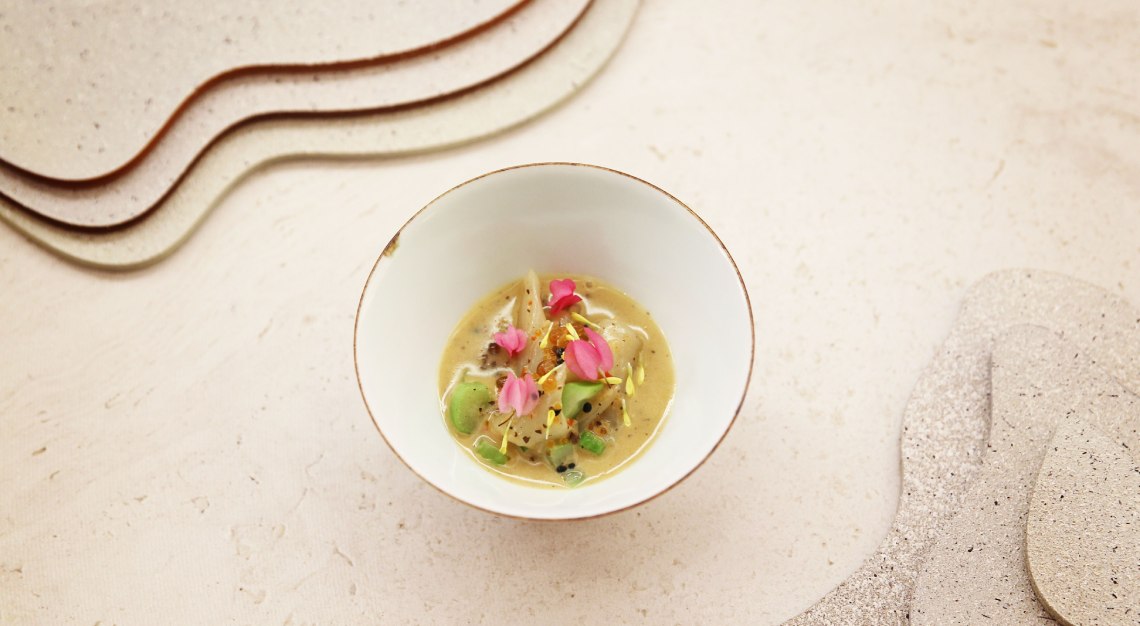 Path
For: The mum with a refined taste
Chef Marvas Ng has created a seven-course Mother's Week Special Set inspired by his mum's favourite flavours. A highlight is the Taylor "Shigoku" Pearl Oyster, harvested from Willapa Bay in America and served with avruga caviar, bonito vinegar and a bonito vinegar jelly for a simultaneously sweet and briny taste on the palate. The Premium Kuhlbarra Fish Maw is in the running to become one of Path's signature dishes, and it's not hard to see why. Made with fresh, collagen-rich maw, it is served with a smooth broth, paired with crunchy greens, and topped with caviar, tobiko and ikura. The Halved "Crispy" Brisbane Quail is inspired by the roast chicken Ng's mum often serves for family dinners. Smoked, brined, and dry-aged for a week, it is fried in hot oil until crispy. Available for S$108 per pax, from 2 to 7 May.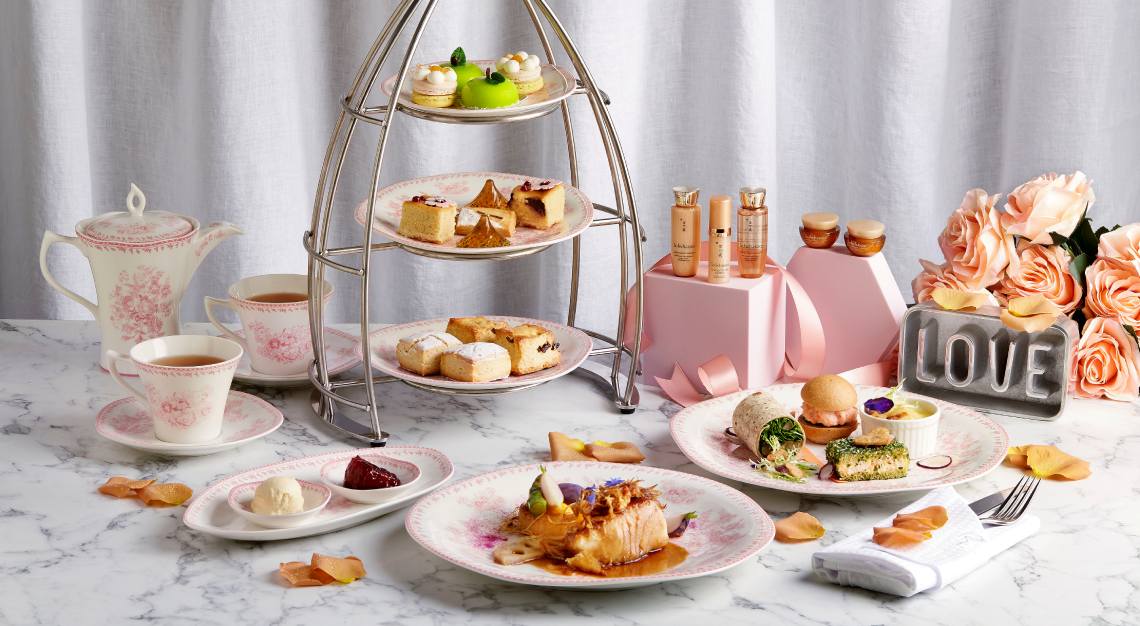 The Rose Veranda
For: The lady of leisure
A high tea is a cliché, but it's a good one, and you can't go wrong with The Rose Veranda. For Mother's Day, the restaurant, which has been a high tea institution at Shangri-La since 1991, has paired up with Korean luxury beauty brand, Sulwhasoo, to create a high tea set featuring small bites and pastries infused with Korean ginseng. The root is not just nourishing for the body but also the skin; the meal comes with a complimentary five-piece Concentrated Ginseng Renewing Kit from Sulwhasoo. Available for S$138 for two with limited sets per day from 6 to 8 May.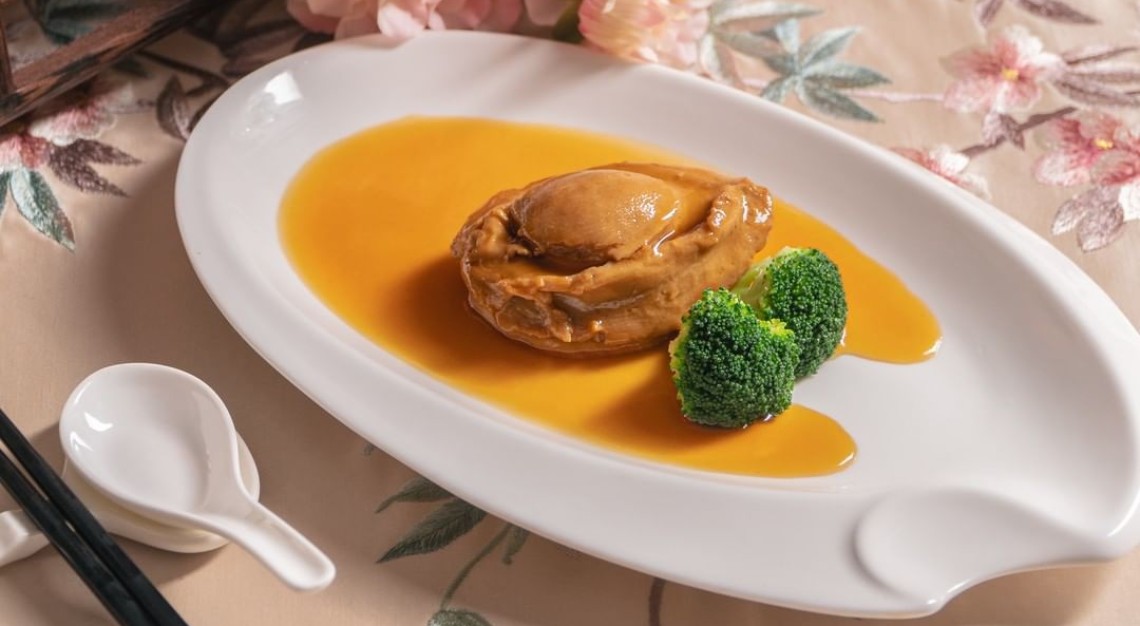 Yan
 For: The traditionalist
It's hard to go wrong with the familiarity of a multi-course Cantonese spread, and that's exactly what Yan's Six-Course Signature Menu is. Expect Cantonese classics such as the Double-boiled Fish Maw Soup, Steamed Mee Sua, and Crispy Cod Fillet. The soup, like many Chinese soups, is supposed to have nourishing properties; Yan's version was created with help from Zhongjing Traditional Chinese Medicine clinic to boost the immunity and strengthen the lungs and kidneys. End the meal with the luxurious Chilled Hokkaido Milk Pudding with Bird's Nest. Yan has also partnered with Petite Fleur to offer a selection of bouquets (S$98 to S$268), which can be delivered to the restaurant upon request. Available for S$158 per pax with a minimum of two diners, from 1 to 15 May.
There's also an eight-course Celebratory Menu (S$108 per pax with a minimum of four diners) and a seven-course At Home Celebratory Meal (S$88 per pax with a minimum of four orders).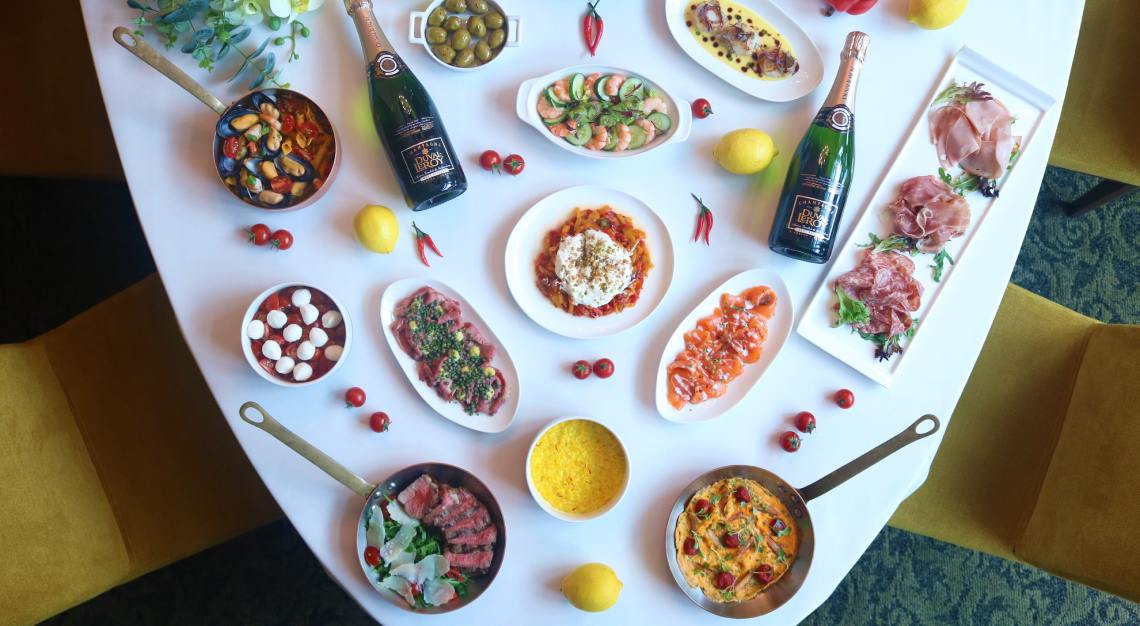 Zafferano
For: The pasta fan
Head chef Andrea De Paola has dedicated two dishes to two women in his life. The Grandmother Lasagne is 20-layer creation of wagyu beef ragu between house-made pasta sheets, made to please the woman who often said that a good lasagne must be at least 10cm tall. Then, there is the Calamarata, a decadent dish with lobster ragout and brandy hailing from Southern Italy; also inspired by his mother-in-law. Try both these dishes along with others, such as the Hokkaido Scallop Carpaccio, Jac Wagyu Striploin, and Herb-Crusted Pork Loin in 'The Italian Table' Mother's Day Brunch. Available at S$108 per pax on 7 May.