Craig Road is now the site of a sumptuous eternal Italian summer
Editor's note: For more Date Night stories, click here.
Fire—something we take for granted until it says no. Or, when it subjects what it touches to its transformational power. That's the philosophy that informs the Italian tradition of the grigliata, a summertime outdoor grill. That's the truth of what happens when hearty Italian cooking, famed for the rich depth and profound nuance of its almost sacrosanct simplicity, unspools over flames that are allowed to enrich every surface they touch in a setting that is pure. Consequently, what graces the plate is sincere, love-and-care-forged and flame-kissed with an exquisite char.
Executive chef Andrea De Paola, formerly from Osteria Art and Zafferano, is aware of all that. His curation of the menu at Griglia, where Italian fare is transmuted over a custom cast iron charcoal grill, is an undeniable thesis on why the canon of Italian food and fire are mutually worthy founts. The diner is treated to what this entails from the moment the threshold of the restaurant is crossed; a rustic earthiness suffuses the ambience of the sepia-lit interior which beams with the feel of home and makes it even easier to tuck into the meal to come.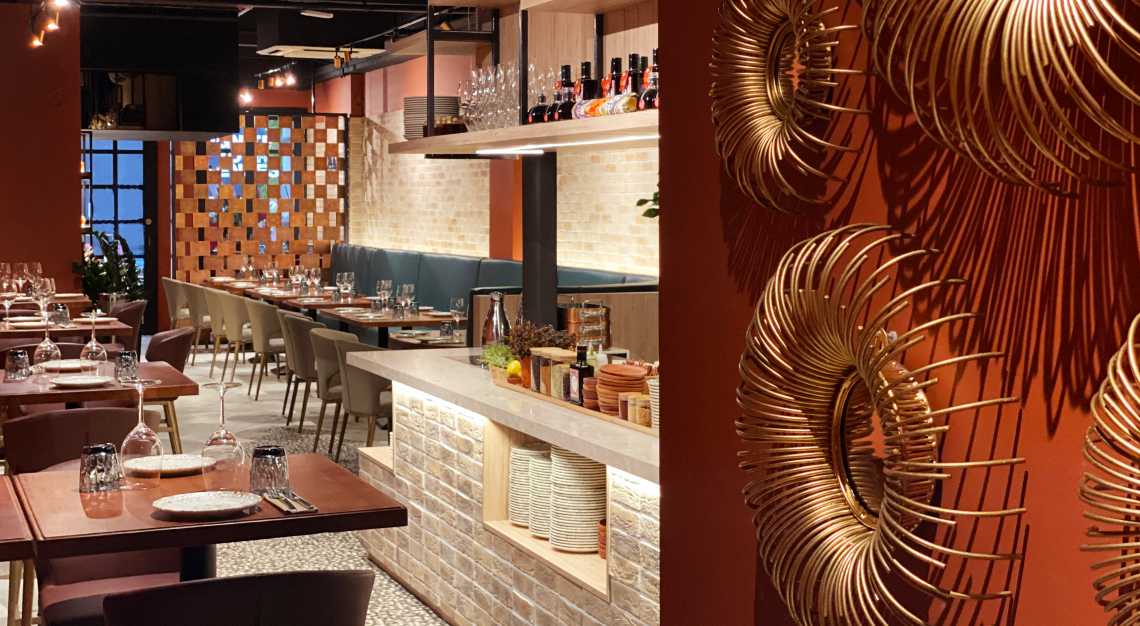 Like the food itself, De Paola's approach to the menu is an ode to fundamentals. A lineup of finger food paves the way for an elemental consideration of food from the garden, land and sea, before lighting on the climax, the grill, and thereafter, the curtain-fall of dessert. Each category is filled with its respective head-turners; each item is a potent affirmation of De Paola's vision.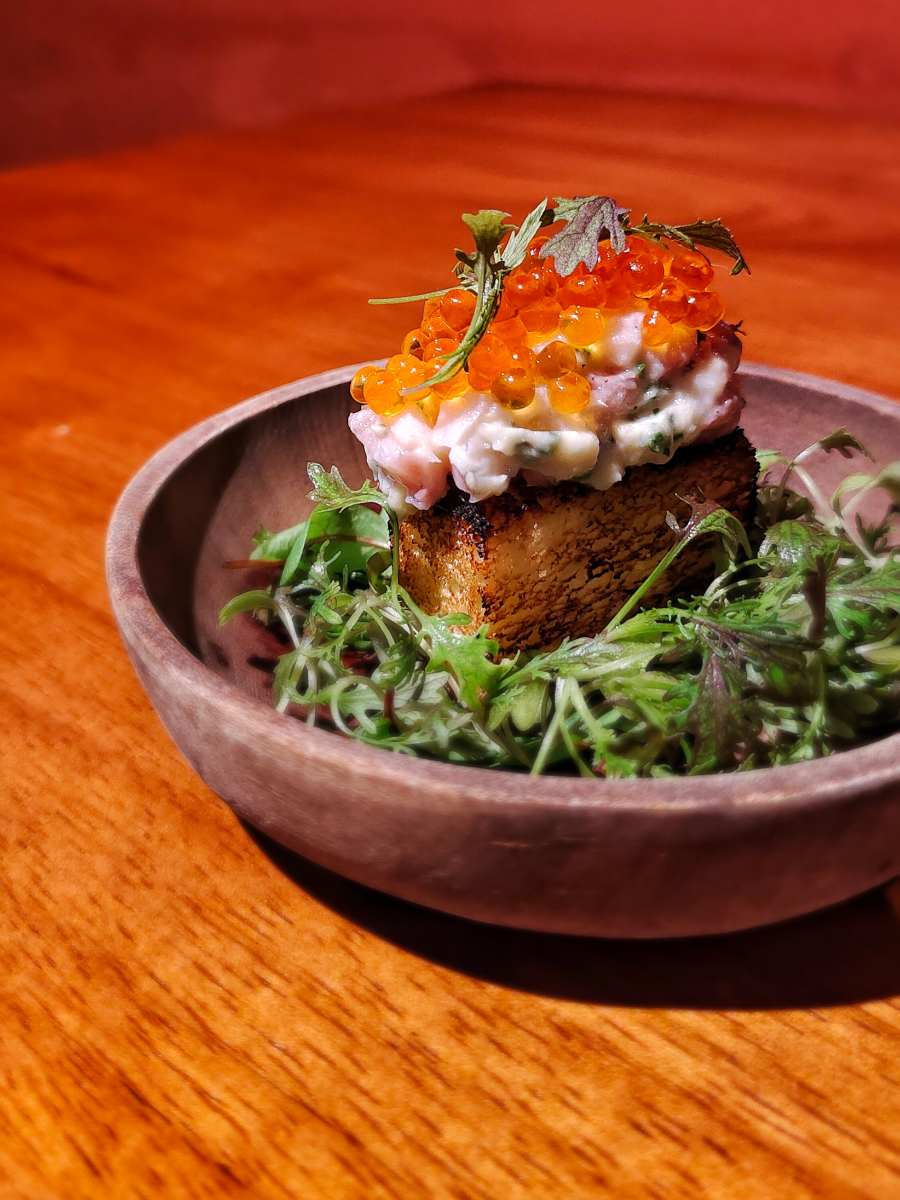 This being a dinner experience, the possibilities of the night are first teased by the first appetiser, Smoked Eel. On a soft, jagged coil of arugula, rests a crisp block of brioche atop which sits a crown of smoked eel adorned with gems of trout roe. Savoured collectively in a single bite, it's a teeming blast of flavour and texture. Simultaneously crispy, crunchy, velvet-smooth, sweet, creamy, subtly sweet and boldly smoky, every chew of it is a treat for the palette. There's a deeper art behind the combination of the disparate elements that compose the whole that's worthy of study and celebration.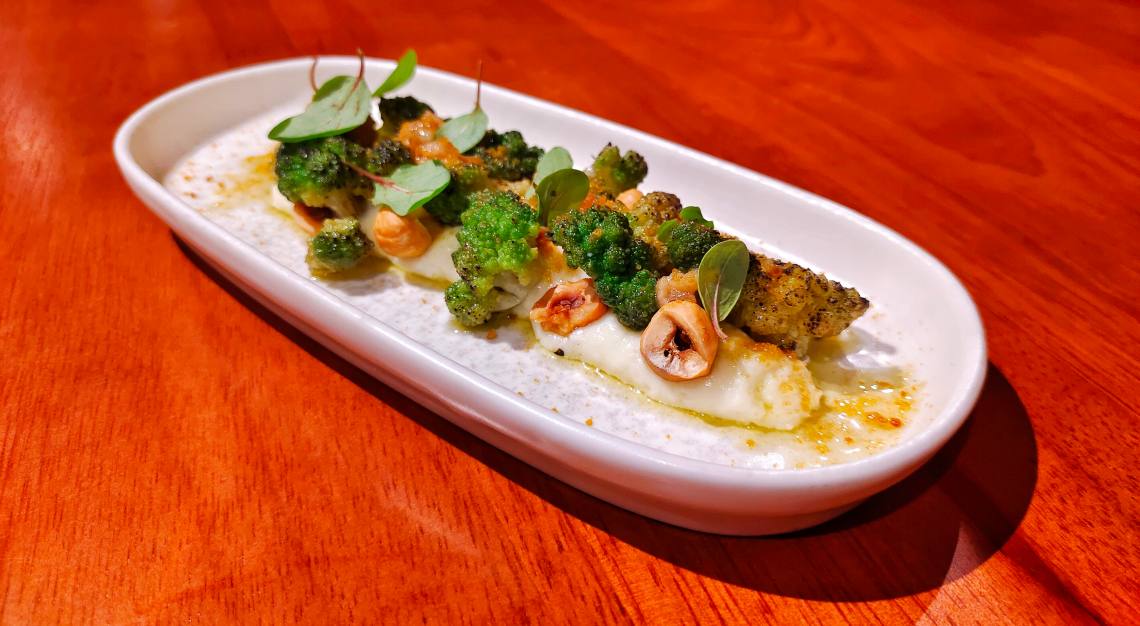 Off I tread into the garden, from which is gleaned the Romanesco. There are many that aren't typically fond of what the garden yields for the plate. But this preparation would make proud converts of the staunchest green antagonists. On a thick linear spread of cow's-milk cheese, grilled emerald-green flower buds, lightly touched by the grill, commingle with salted, cured fish roe and Piedmontese hazelnuts. Once again, an instant flourish blooms on the palette. The combination of these parts is a winning one. The whole of their union is… quite, frankly, wonderful.
When I wade into the sea, I'm greeted by Saffron Rice, a luscious carb symphony where the star players are scampi and Sicilian prawns. Its seaborne savouriness beams with a wide vocabulary: there's a sweetness here, a lively zestiness and a distinct earthiness that come from the bevy of Italian herbs and spices cooked in the irradiating waves of a charcoal flame.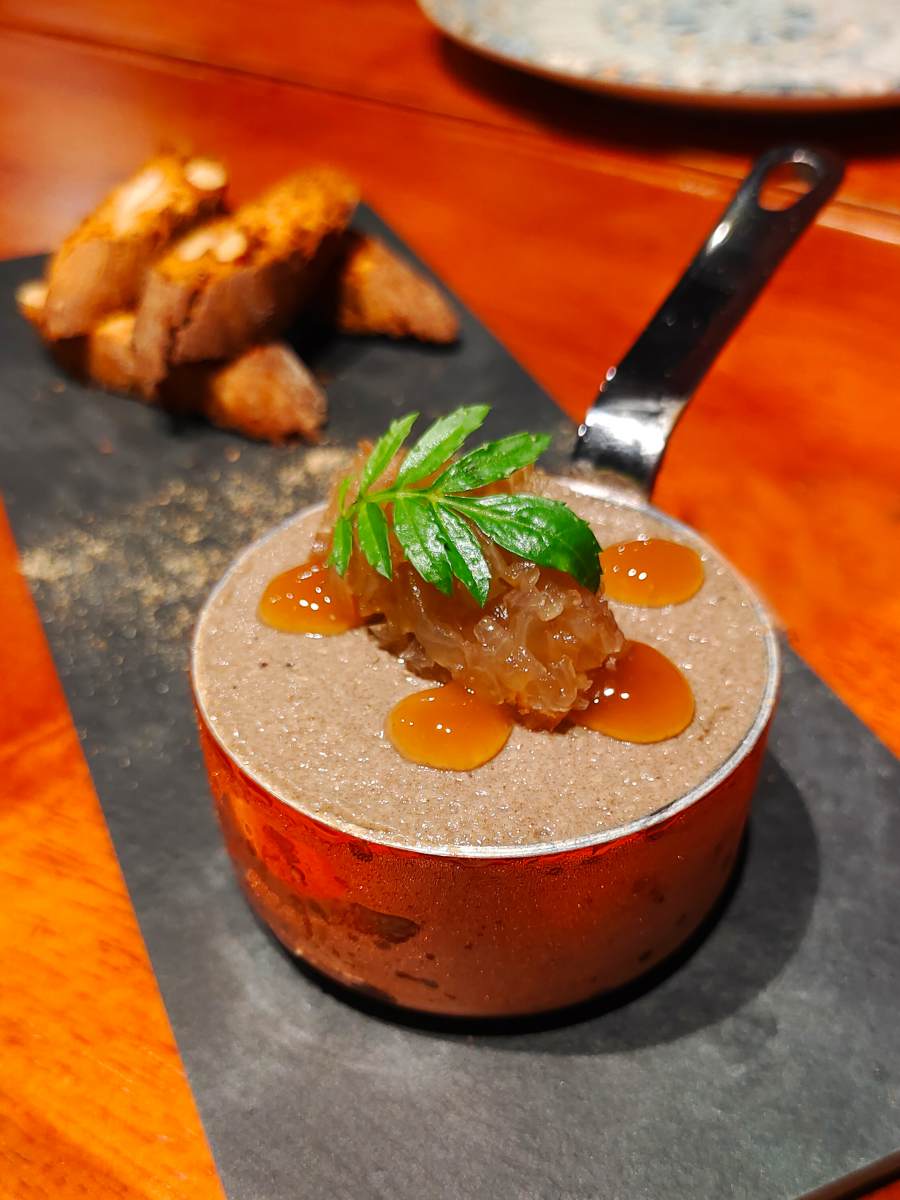 At this point, I'm eager for land because of the incoming Tuscan Chicken Liver Pâté. Forcemeat is already a generous medium. But here, De Paola and his team use it as a channel to give the diner more. Even as a snack, it pulses with the care and craft (and magic) of high art. Already a tasty, gamey treat, the pâté is ample real estate that an amber-coloured gel rendition of sweet Italian dessert wine garnishes, ready to be whipped into a heady swirl by nubs of Tuscan biscuits, sweet and nutty on their own. The chips-and-dip format is failure proof. But this is a marvel of chemistry and physics. Tastes collide and meld; flavours interlock; textures mesh—it's all so good.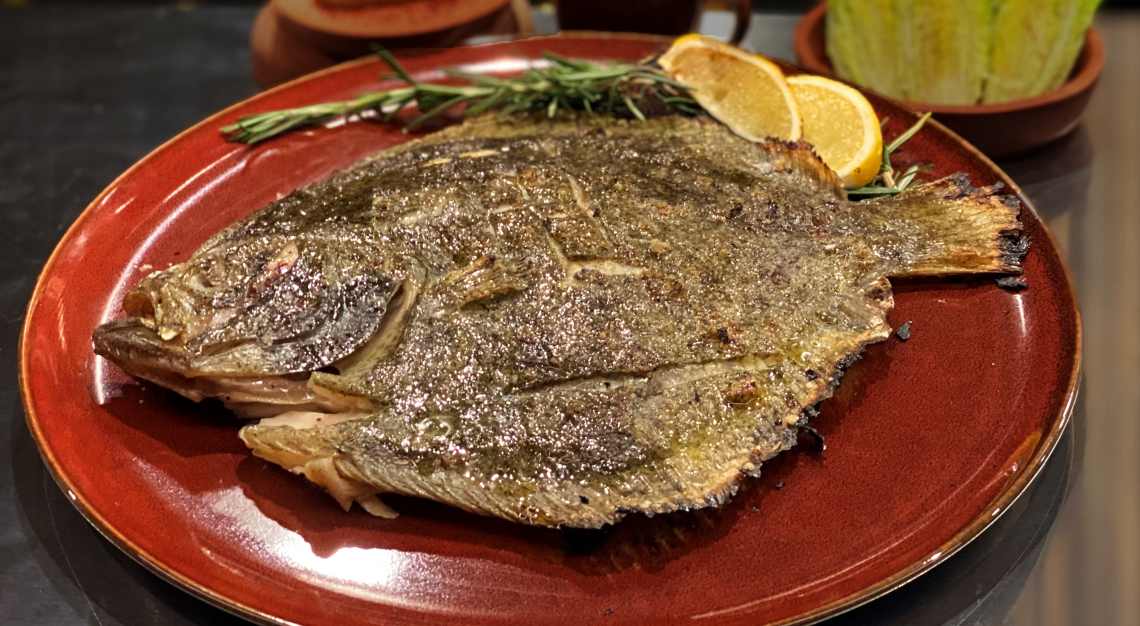 There's talk of dessert, which will come in the form of a fluffy, cappuccino tiramisu realised with buffalo cream cheese and port wine, but before that, a hush falls on the table as one of the prides of the grill, the Spanish Turbot, lands. A whole of anything cooked in its full form, will always be transfixing. There's no exception here as it arrives coated in a charred gleam. Fresh, milk-white white meat blanketed by a crispy silver exterior; salty, savoury and invoking the sea and the grill that made it so.
Even after the gratifying serve of Cappuccinomisu, which is worth the visit on its own, I think of fire and what it has taught me tonight. This summertime Italian tradition should be a year-long ritual.
Griglia
37 Craig Road,
01-01,
Singapore 089675
Tel: +65 8949 7011