Savour the best of both land and sea at Bedrock Origin. Its first Beef & Reef series will feature a six-course dinner menu until the end of March
The land meets the sea, both geographically and on the plate at Bedrock Origin. The restaurant has introduced a new Beef & Reef series as a culinary nod to its coastal locale at Oasia Resort Sentosa. It's a quarterly showcase that will run throughout the year, putting the spotlight on the very best seafood and premium meats, as well as culinary techniques such as curing, dry-aging, and grilling over applewood fire. Experience the first edition from now until 31 March 2022 with the six-course Dinner Tasting Menu (S$188).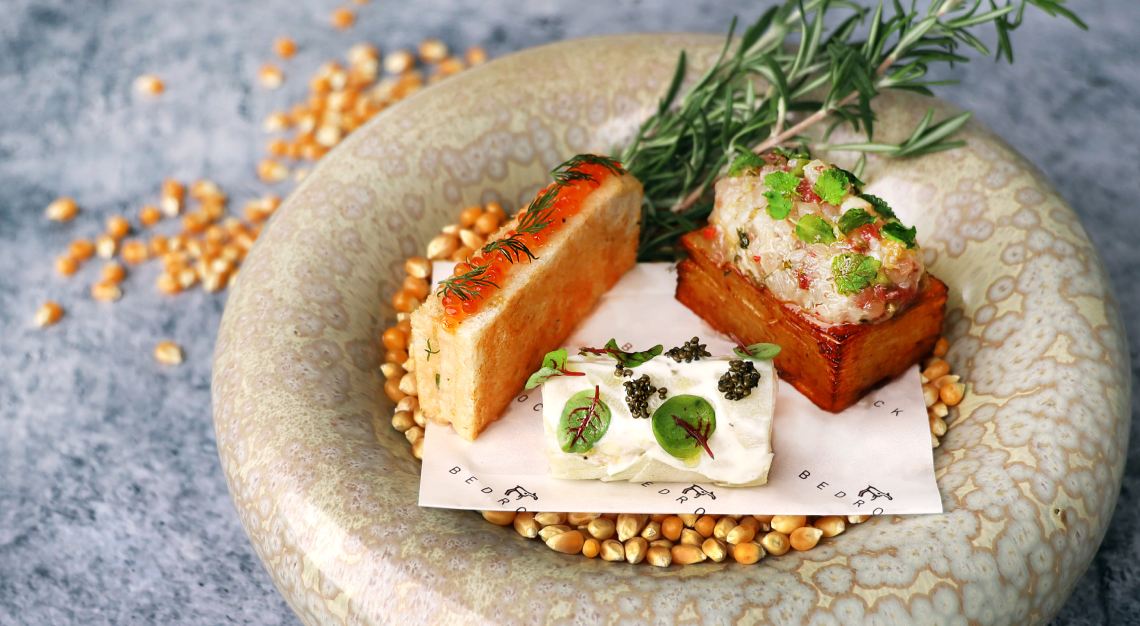 Start by whetting your appetite with three small bites comprising the Kingfish Tartare, Salmon Pastrami Sandwich, and King Crab Roll. The crab roll, showcasing sweet Japanese king crab as a shredded filling mixed with tartar sauce, rolled in thin green apple slices and topped with mountain caviar, stands out as the perfect segue to the next course.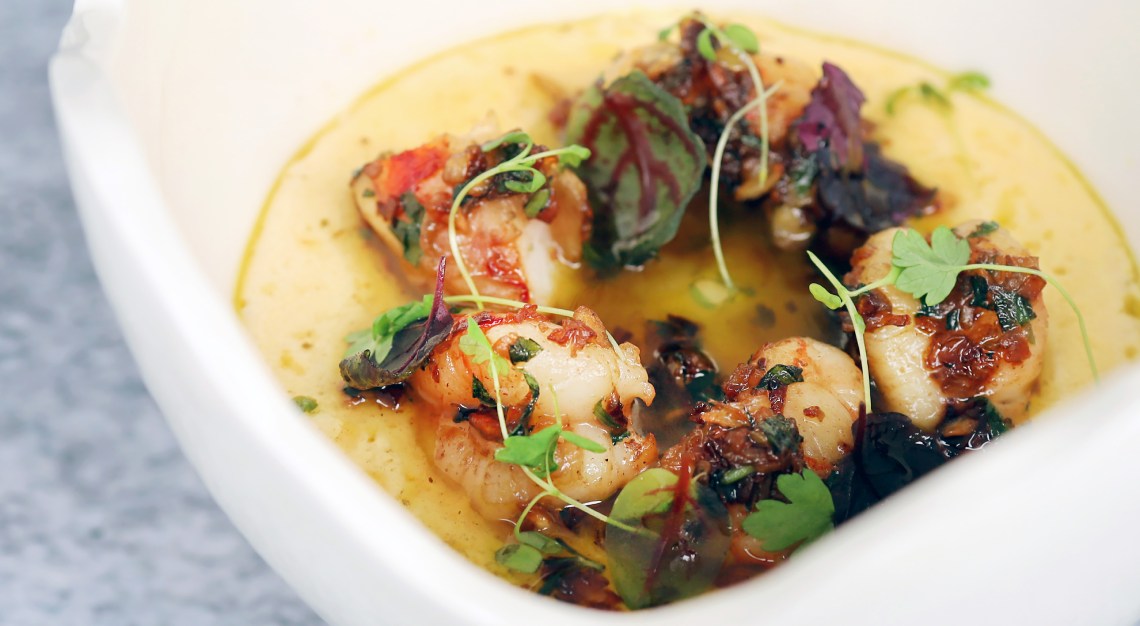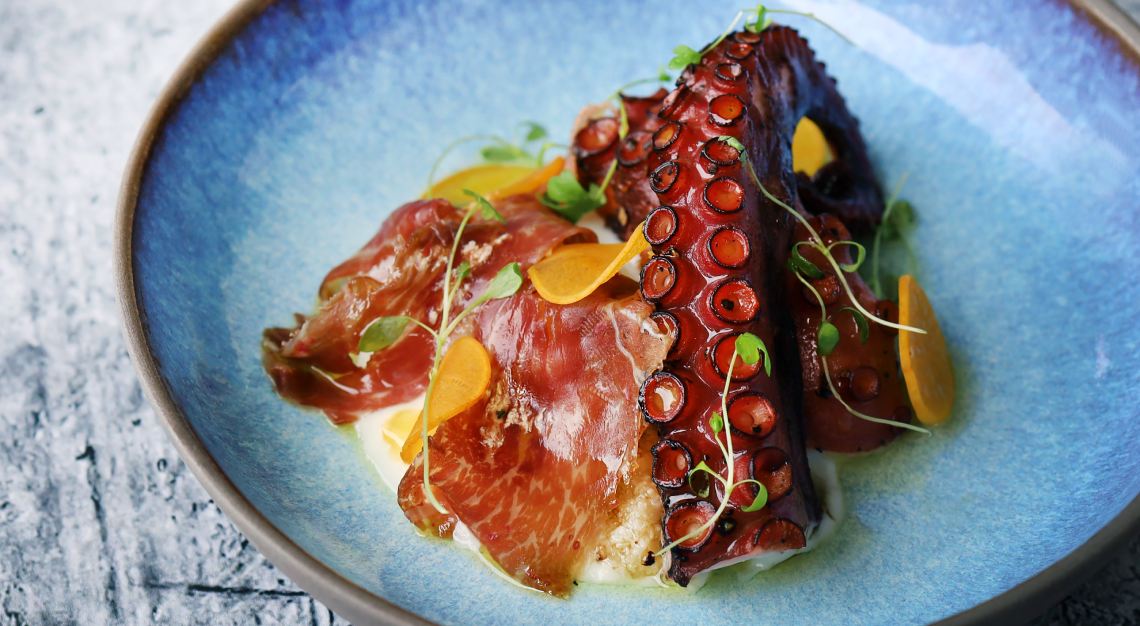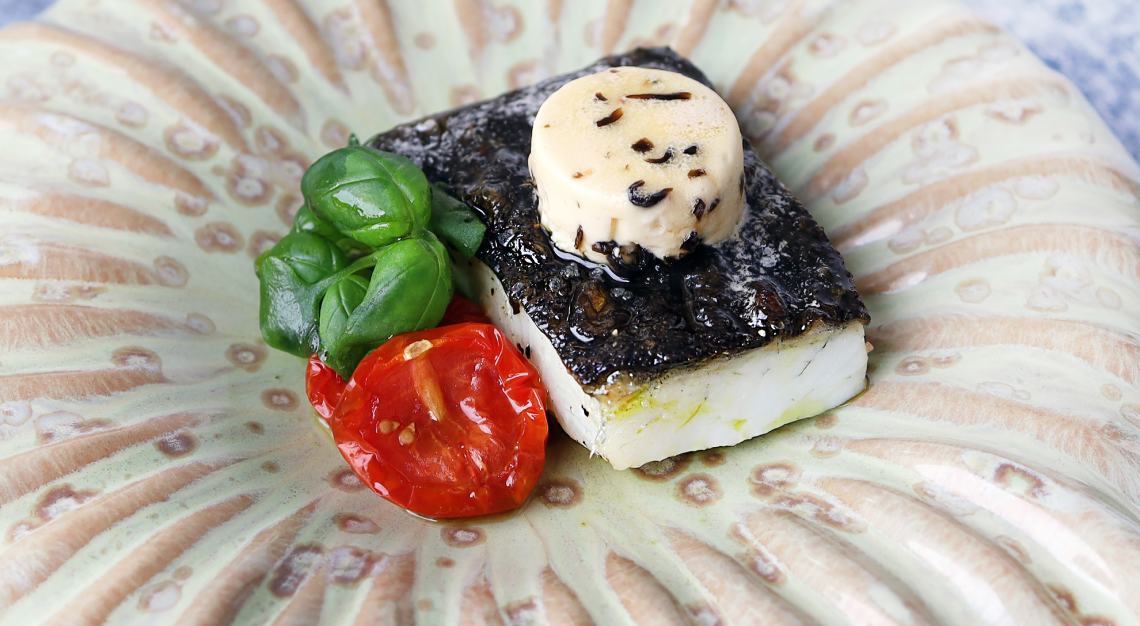 Next, comes the Grilled Octopus Tentacles. Best described as an elevated surf and turf, the octopus is smoked and grilled on applewood, and served with Iberico ham, fried cauliflower rice, and pickled radish on a bed of cauliflower puree.
The sea-based gastronomic journey continues with the Aged Turbot, which has been dry-aged in-house for three days. The result is a firmer texture that delivers more concentrated flavour with every bite. It is served with basil cress, kombu compound butter, and a side of sun-dried cherry tomatoes for a tangy-sweet contrast.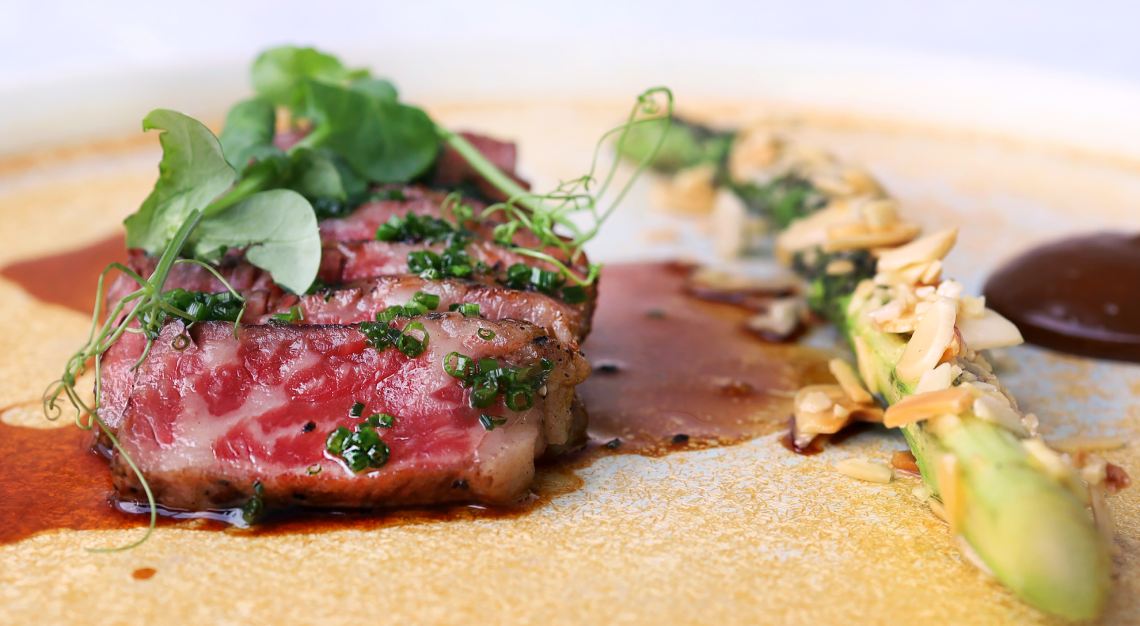 Return to land with the Kyoto Tamba A5 Wagyu, a well-marbled steak that has been grilled over applewood and glazed with a reduction of red wine veal jus. Grilled asparagus and toasted almond flakes add a touch of freshness and crunch to the dish.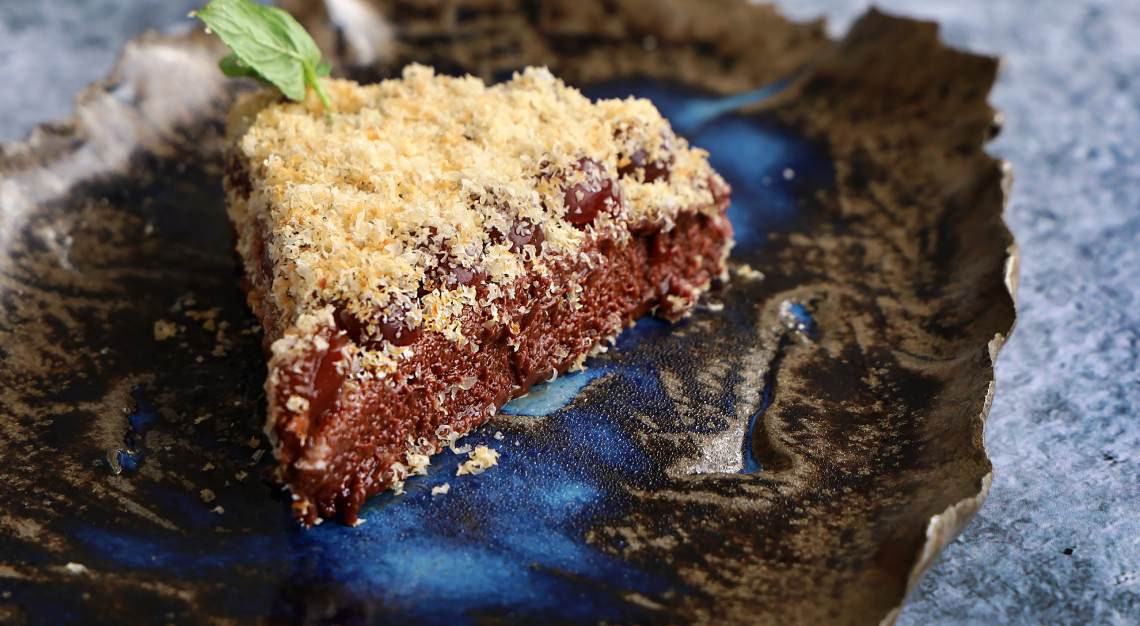 End the meal with the Flourless Chocolate Cake made with rich 85 per cent dark chocolate. Paired with bandy-infused cherries and toasted hazelnuts, it's the epitome of luxury in every bite.
To add even more pizzazz to the meal, opt for the six-course Dinner Tasting Menu with Caviar (S$288) and be treated to Kaluga Schrenckii caviar in addition to the above-mentioned dishes. Wine pairing is also available with a trop-up of S$88 per person.