Majulah Singapura
Our little red dot turns 57 this year. This once-a-year celebration deserves some special attention, so here's a round-up of eight restaurants where you're promised a good view of the fireworks along with your celebratory feast.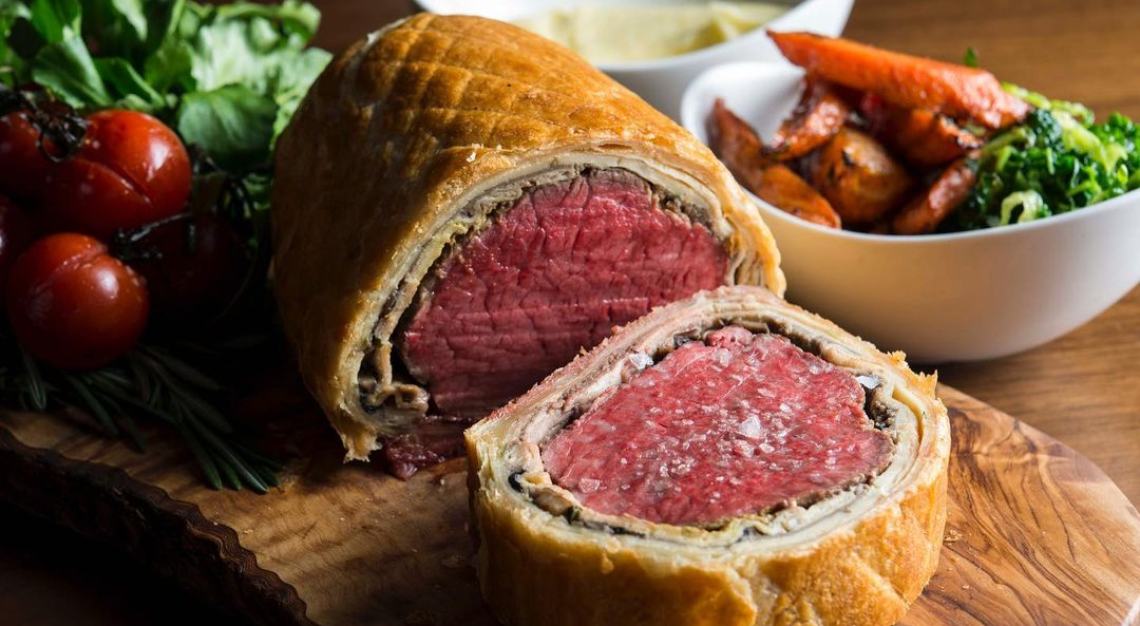 Bread Street Kitchen
National Day may be all about celebrating Singapore, but we are a melting pot of different cultures, so head to Bread Street Kitchen & Bar for a journey around the world. Besides the restaurant's famed British signatures such as the Beef Wellington and Fish & Chips, enjoy more regional flavours in the Tamarind Spiced Chicken Wings and Spicy Tuna Tartare with wonton crisps. The cocktails here really hold their own, too. Mango Spice 2.0, made with Diplomatico rum, ginger, chilli tincture and coriander brisket reduction, pays tribute to India's huge variety of spices while the Thai Colada (Malibu liquor, pandan and kaffir lime leaf) will take you to Caribbean and Thailand.
Bread Street Kitchen
10 Bayfront Ave
Marina Bay Sands, L1-81
Singapore 018956
Tel: +65 6688 5665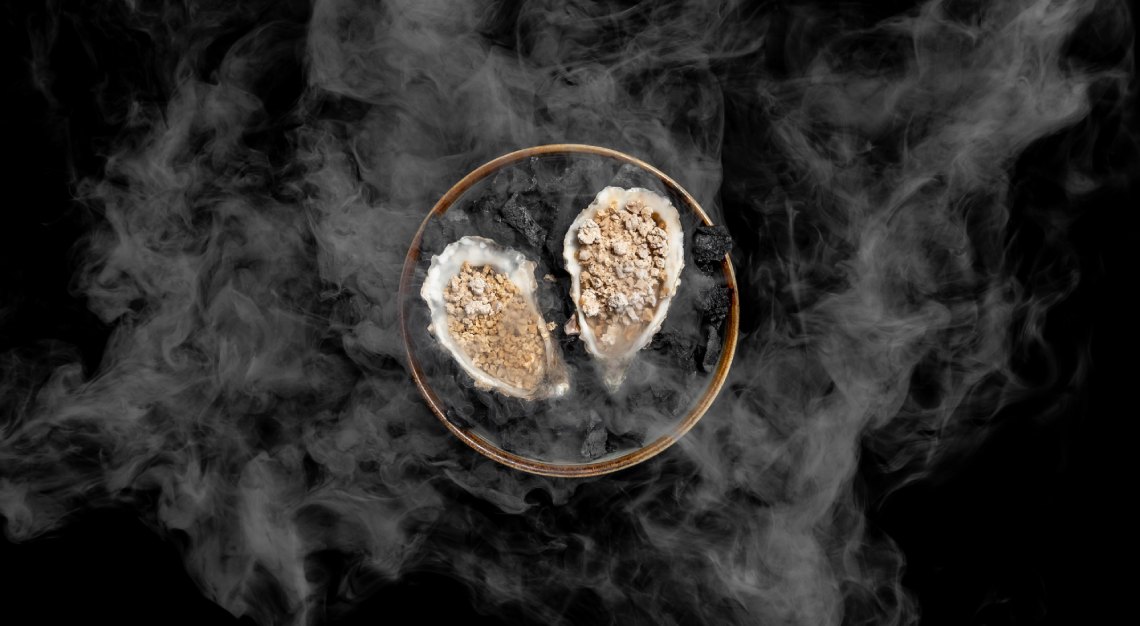 Cé La Vi
For perhaps the best view in the city of the fireworks, head to Cé La Vi. Perched atop Marina Bay Sands at the Sands SkyPark, the rooftop restaurant and bar is commemorating Singapore's big day with a one-night-only National Day BBQ dinner menu.
Enjoy a more sophisticated take on your backyard barbecue with oysters smoked with ponzu granita and Maimoa lamb chops served with chimichurri sauce. For larger parties, the Classic BBQ Platter and Surf & Turf BBQ Platter ought to suffice.
Reservations are available for two areas in the establishment: The Club Lounge (minimum spend of S$300++ per person) and SkyBar (minimum spend of S$168++ per person). Reserve here.
Cé La Vi
1 Bayfront Avenue
Marina Bay Sands, Hotel, Tower 3
Singapore 018971
Tel: 6508 2188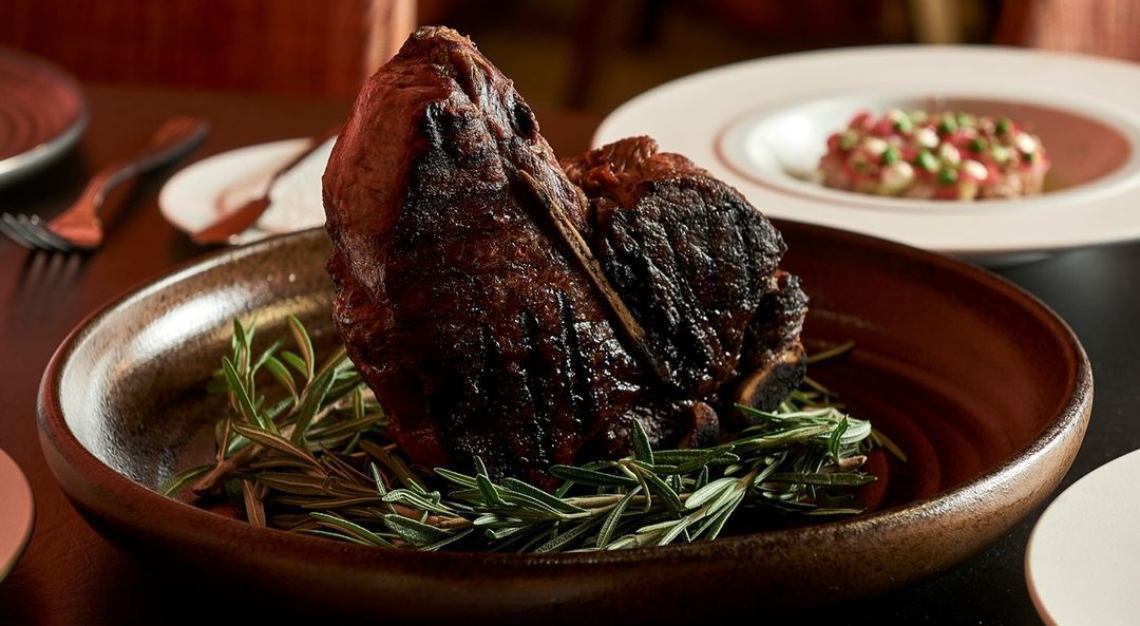 Gemma
You know the night is off to a good start when you get unlimited canapes and drinks. Gemma's National day celebration starts at 6.30pm on National Gallery's Coleman Deck with bite-sized treats such as a vintage hamachi tartlet, beef tartare served on alpine brioche with whipped wagyu butter, and a cream puff with 36 months aged parmigiano.
After enjoying the fireworks at 8.15pm, retreat into the restaurant for a three-course dinner featuring Gemma's Pure Black Angus T-Bone Fiorentina Steak and end on a sweet note with the Equatorial Chocolate Cremoso with salted caramel, burnt banana, and Timut pepper.
The Champagne Menu (S$207++) guarantees free-flow bubbly throughout the night while teetotallers will appreciate the Non-Alcoholic Menu (S$157++). Reserve here.
Gemma
1 St Andrews Road
National Gallery, 05-03
Singapore 178957
Tel: +65 8787 0977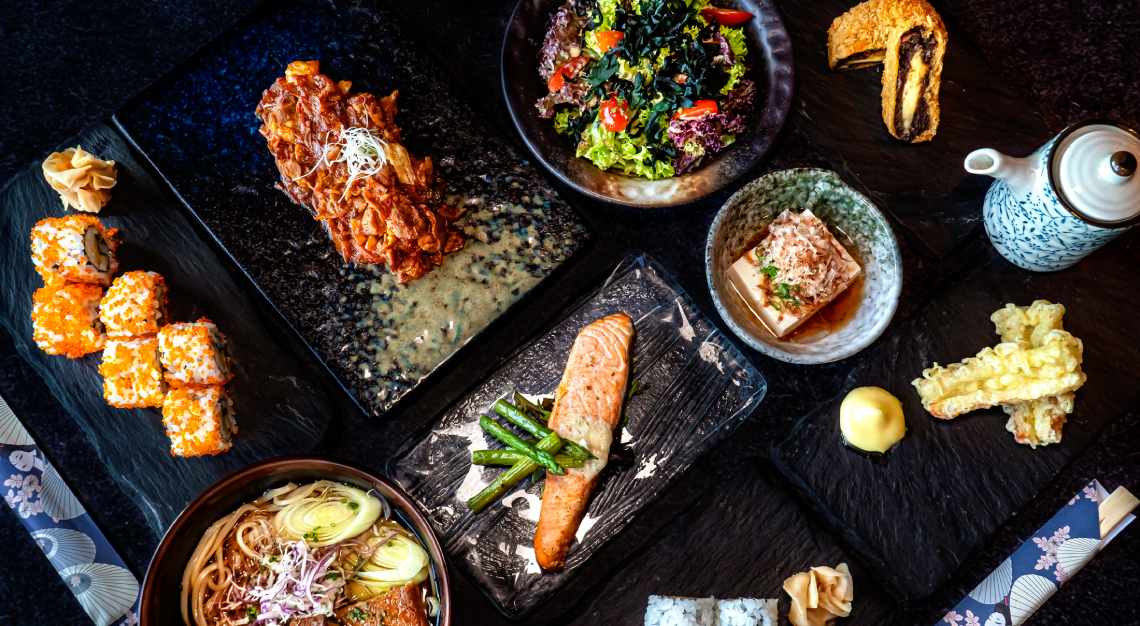 Kinki Restaurant + Bar
If a true party is what you are looking for, Kinki Restaurant + Bar is the place to be. Its National Day Rooftop Package (S$588++) will ready you for the DJ and loosen you up for the dance floor with one bottle of Roku Gin, and a choice of either a bottle of Belvedere vodka or Chita Whiskey. Mixers of soft drinks and juices are included, of course.
For food, there are bar bites, served as a sharing platter comprising the sesame marinated and deep-fried Kinki Wings, Ebi Fry, and Cassava Nachos. The last is Kinki's take on nacho chips, using cassava chips paired with tomato miso beef, dollops of guacamole and crème fraîche. Reserve here.
Kinki Restaurant + Bar
70 Collyer Quay
Customs House, 02-02
Singapore 049323
Tel: +65 6533 3471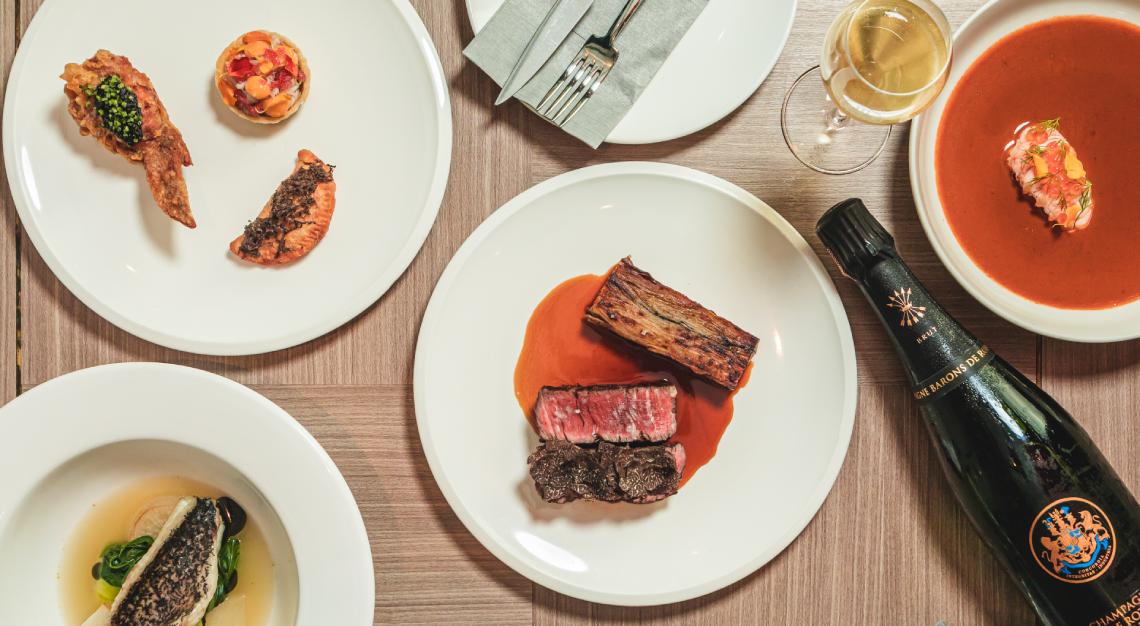 Level 33
Every true blue Singaporean loves a local twist in their food, so this is exactly what Level 33 is serving up in its Five-Course National Day Set Dinner (S$228++) The limited edition dishes in this menu are available for one night only on National Day.
Begin the meal with a complimentary Barons de Rothschild Champagne before moving on to creative dishes such as the Potato and Truffle Curry Puff and the Salted Egg Mud Crab. Level 33's signature Smoked Heirloom Tomato gets a local makeover with housemade curry leaf oil layered into the accompanying whipped burrata. Another dish worth a mention is the Local Lobster Bisque, which is infused with laksa paste.
The set dinner also comes in a vegetarian version (S$158++) and a sharing menu (S$118++) for those who prefer a more casual experience. Reserve by calling +65 6834 3133.
Level 33
8 Marina Blvd
MBFC Tower 1, 33-01
Singapore 018981
Tel: +65 6834 3133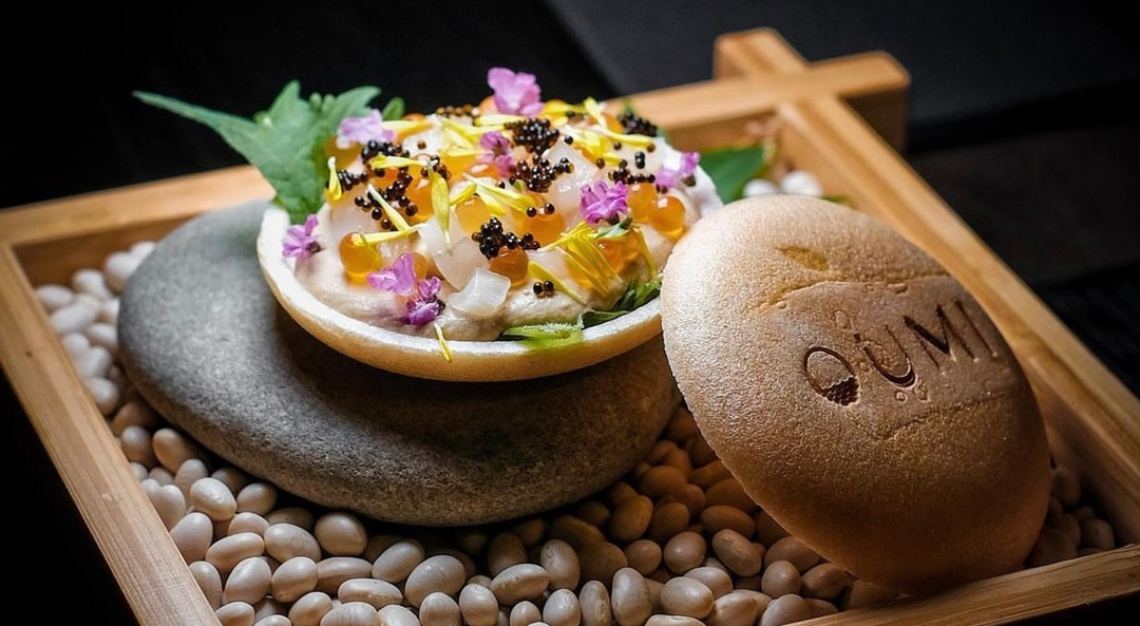 Oumi and Kaarla Restaurant and Bar
If you think Singapore's 57th birthday deserves a truly special celebration, head to Oumi and Kaarla Restaurant and Bar. The two establishments don't just share a space on level 51 of CapitaSpring Tower; they also share a belief in responsible sourcing.
Partake in a five-course, four-hands dinner by chef John-Paul Fiechtner of Kaarla and chef Lamley Chua of Oumi that's focused on bringing out the best of the produce. Kaarla is serving up Australian ingredients from the land, river and sea cooked in its custom-built grill and oven while Oumi's contribution comes in the form of Japanese kappo dishes prepared with a nose-to-tail approach.
The dinner is available on two nights on 30 July (minimum spend of S$1,000++ per table) and 9 August (minimum spend of S$2,000++). Only six window-side tables with four seats each are available so act fast. Reserve here.
Kaarla and Oumi
88 Market St
CapitaSpring, 51-02
Singapore 048948
Tel: +65 8518 3763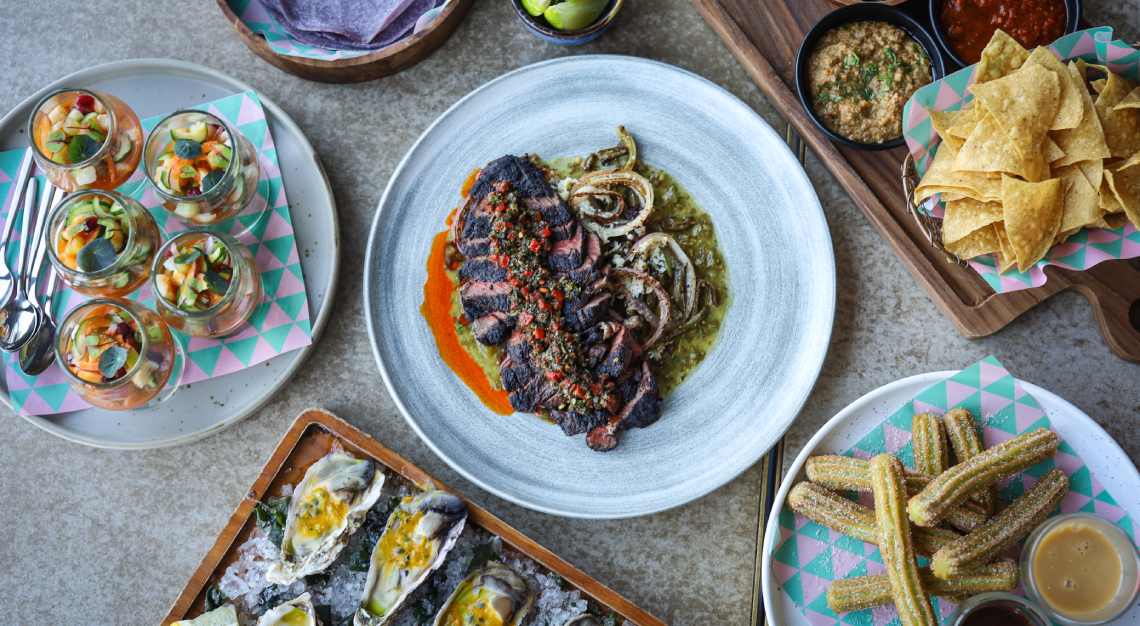 Super Loco Customs House
If three hours of free-flow frozen lime margaritas, house pour spirits, wines, beers, and bubbly already sounds good, imagine that with a sumptuous Mexican seafood dinner.
Super Loco Customs House's Red & White Fiesta commemorates National Day with generous platters of seafood inspired by the regional flavours of Mexico. Feast on delicacies such as the Scallop Aguachile Shooters, Oysters topped with habanero and passion fruit salsa, and Angus Beef Ribeye Steak dressed in a porcini and guajillo rub with a cactus salad on the side. For dessert, Mexican and Singaporean flavours come together in the Pandan Churros served with coconut dulce de leche.
The Red & White Fiesta has three reservation types: Bayfront tables (S$199++), standing areas (S$100++) and all other tables (S$179++). Reserve here.
Super Loco Customs House
70 Collyer Quay
Customs House, 01-04
Singapore 049323
Tel: +65 3158 2799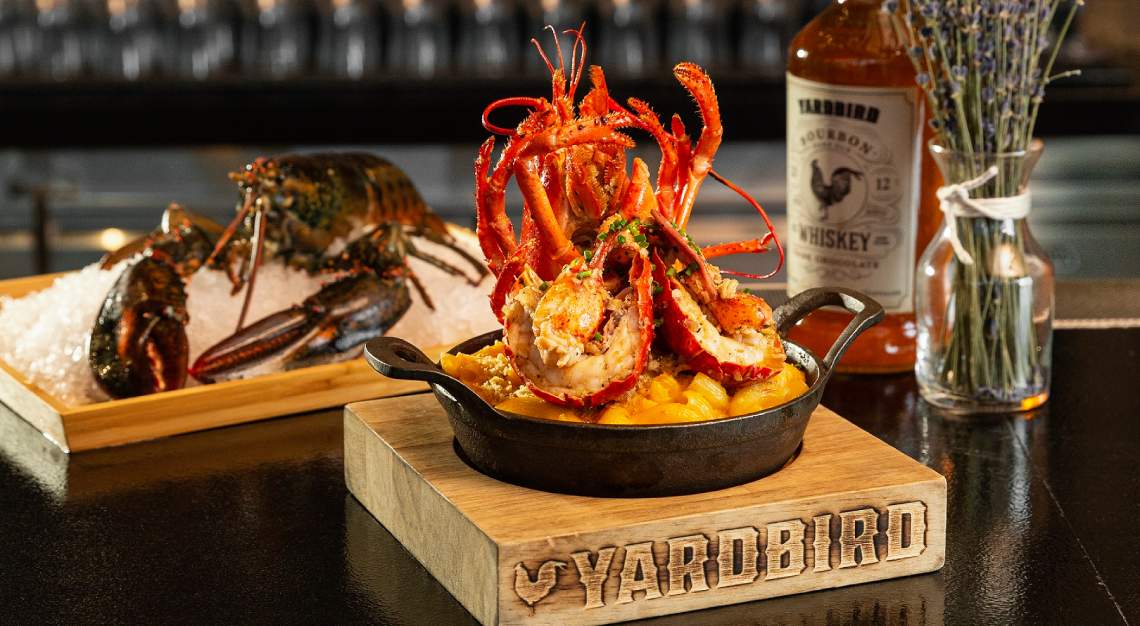 Yardbird Southern Table & Bar
For its Merlion 50 celebrations, Yardbird Southern Table & Bar has come up with the Merlion Cocktail. Available from 1 August to 2 October, it's a blend of Martell VSOP, Cointreau, lime juice, honey ginger, earl grey tea, ginger beer and mint leaves.
Pair the drink with Yardbird's signatures such as the Lobster Mac & Cheese or the Chicken 'N' Waffles, and finish the meal with the new Bourbon Bacon Chocolate Cake, a towering creation layered with Nutella frosting topped with espresso candied bacon.
The best seats in the house for fireworks are undoubtedly in the Loft area (minimum spend of S$100++ per person on 9 August). Reserve at +65 6688 9959.
Yardbird Southern Table & Bar
2 Bayfront Ave
Marina Bay Sands, B1-07
Singapore 018972
Tel: +65 6688 9959