Andrew Leci heads back to the Raffles Hotel Singapore for Anne-Sophie Pic's new menu, and he may not want to leave. Here's why
When hurtling into a full-blown degustation menu (or 'Chef's Choice', as I like to term it) quite a lot of faith is required. You need to trust the chef de cuisine to put together an ensemble that not only satisfies, but is judiciously proportioned. More than that, you need to yield to another party who has sole responsibility for charting a culinary journey that you expect (and have every right) to enjoy.
Degustation menus can run into double-figure courses, and progress is vitally important. Taste buds need to be teased, enlivened, and made receptive in the early stages, to take on bigger flavours in the latter. It's not necessarily akin to an academic course – one that will always start with the easy stuff before moving on to trickier bits that can only be understood once the basics have been tucked away. In a menu that consists of several 'acts', the progression of flavours is the key to ensuring that diners and their taste buds get hit in the right way and at the right time.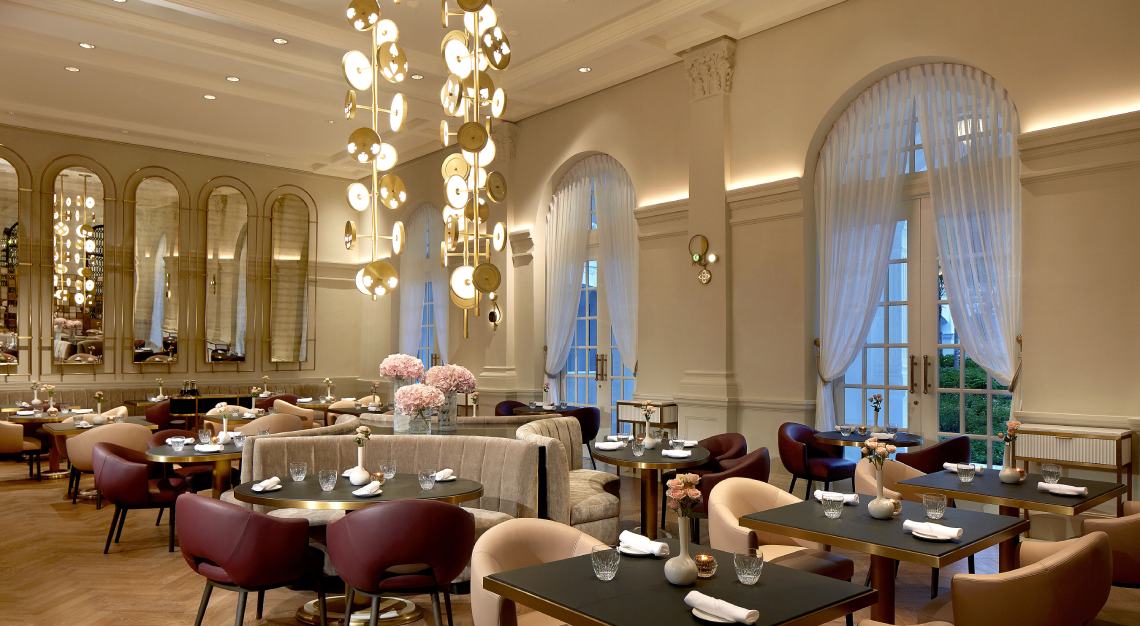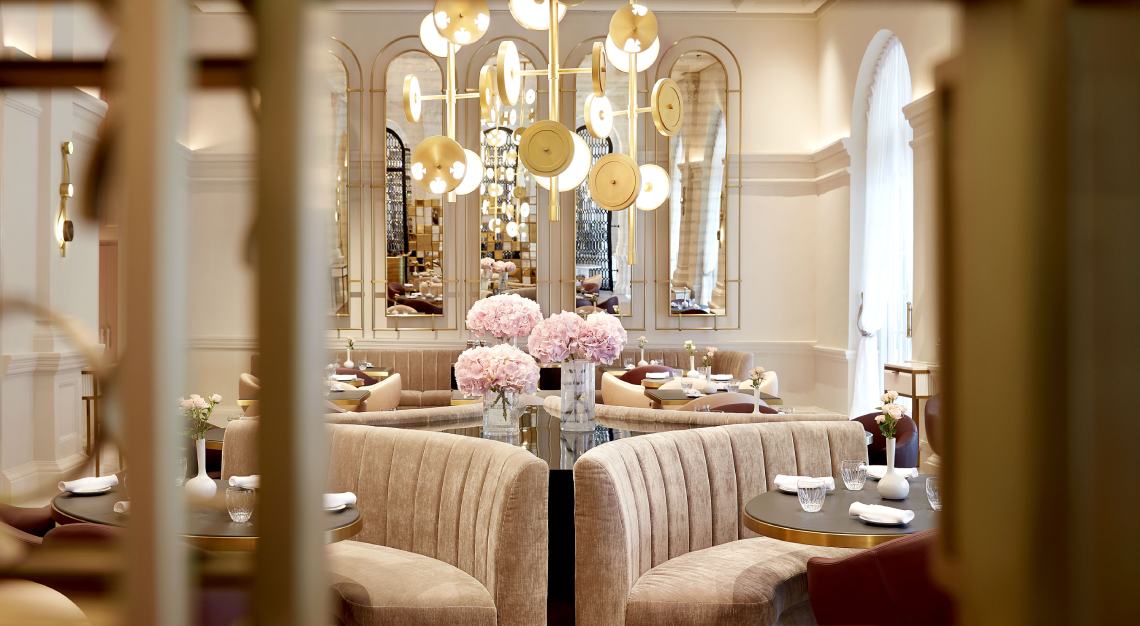 La Dame de Pic at the Raffles Hotel seems to have it nailed on all fronts, with a selection of expertly curated menus that will delight, tantalise, and occasionally, astound. Anne-Sophie Pic's almost transcendental understanding of how flavours work ensures a manageable feast that will leave you feeling perfectly replete but not at all stuffed. You will be left with the impression that the subtle (and sometimes not-so-subtle) assault on your palate has been created with the kind of soft power that only a few chefs are capable of wielding with responsibility.
Take the Tomato Myriad, for example – the opening salvo, and a dish that almost looks too good to eat. It's a seductive 'come hither' for the taste buds – delicate, mildly fragrant, perfectly composed. We're up and running; we're already begging for more.
Receptive and at the ready, we're then at the behest of one of Chef Pic's signature dishes – Berlingots – pasta parcels filled with French cheese fondue, on a pea broth infused with herb of grace. Big flavours, small flavours, rich fat, clean vegetality – all very complementary. By now, taste buds are in second gear, desperately wanting to up it a notch and possibly engage third, but wait…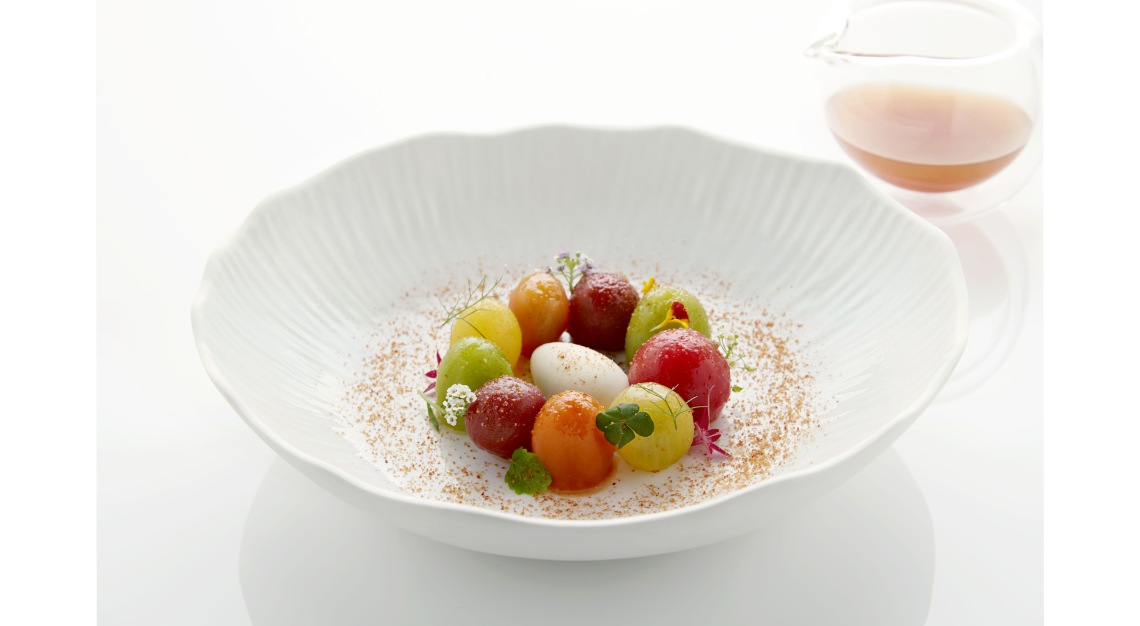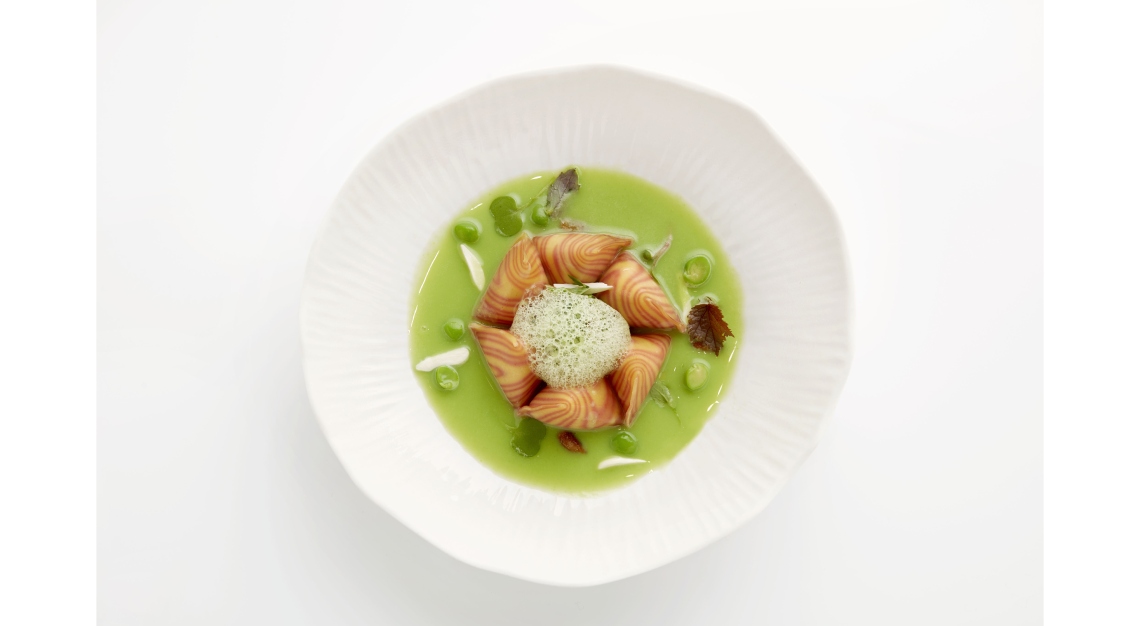 Tuna Belly from Hokkaido, cooked over coals, takes its bow. Again, there's richness in the otoro; subtle spice in the ginger and pepper; a soft sweetness in the pandan; and an extraordinary bite in the accompanying watercress juice that cuts through everything like a scalpel. Were there to be a hint of criticism, it would be that the sear on the tuna was a tad salty, and this undermined the tuna's ability to exude its fattiness to an extent, but it's a mere quibble.
With the Experience menu, you then have the option of the Saga Wagyu Beef or The Pigeon from Bresse, and both are equally toothsome. With the beef, the black garlic is something of a waste of time and doesn't contribute much, but you can taste the marinating ingredients in the meat (Kampot pepper, sobacha, cacao nibs and sake) and that's almost sublime.
The pigeon benefits from a lightly smoked broth with Madagascan vanilla and a delicious antagonist in the form of a kumquat lift that sashays into the 'argument' with appropriate confidence and bravado due to its acidity.
The Brie de Meaux Cheese that follows is utterly delicious, and we're back to a little dairy after some serious meat, and again, extraordinarily, it works. Taste buds are now perfectly aligned for one of the best desserts I have had in my life – and as regular readers will know by now, I 'don't do desserts'.
If chef Pic's signature White Mille-Feuille is not perfection on a plate, then I don't know what is. Eschewing the nominal mille-feuille template – flaky, disintegrating, you spend more time getting the damn stuff on to your spoon / fork than seems entirely appropriate – this dish binds the pastry sheets with a delicious, caramel butteriness that makes every mouthful a textural delight. You can taste every component in the dish and each one is pretty much spot on – even grapefruit haters will have to admit that the accompanying confit is such an integral part of a quite wonderful modern interpretation of a culinary classic.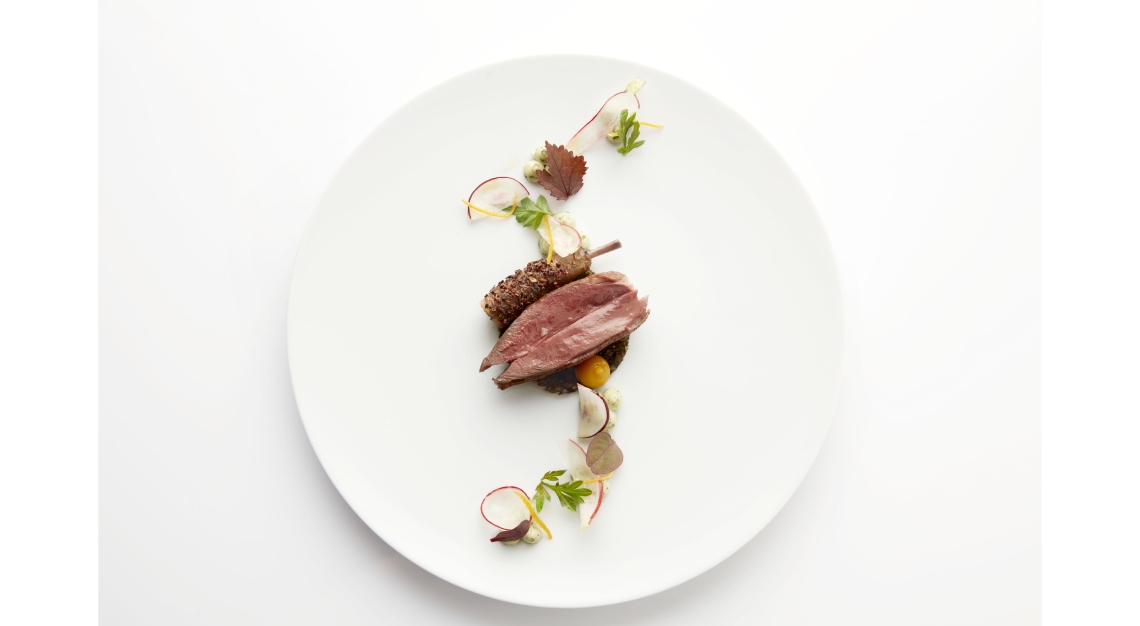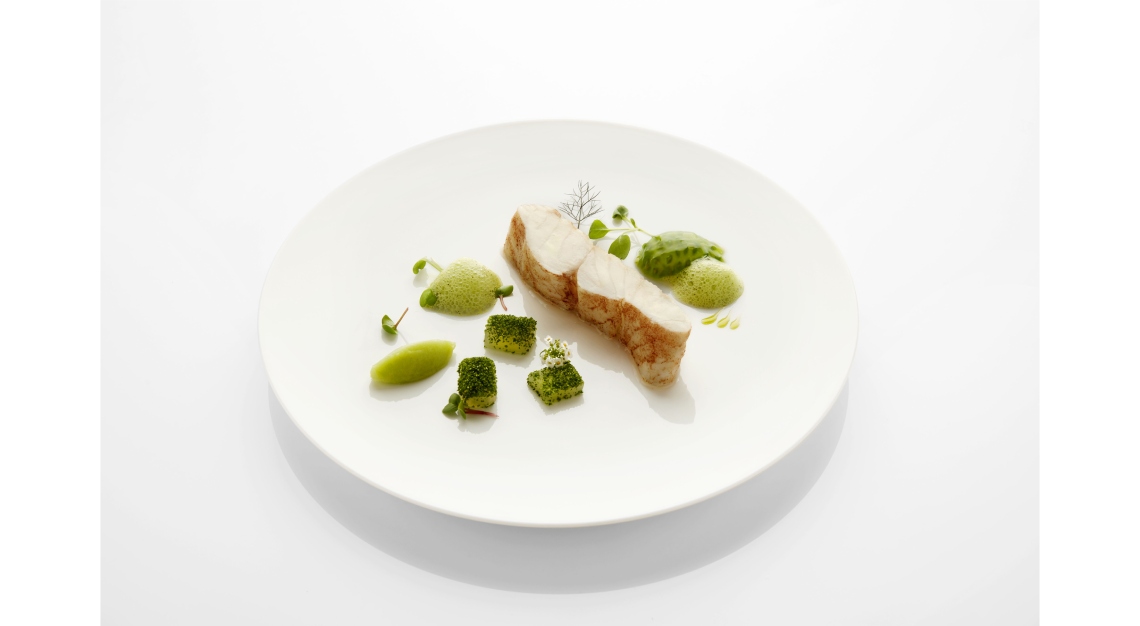 You'll probably get the impression by now that the food was pretty good. But what makes La Dame de Pic very special indeed, and what will make meals there all the more memorable, is a gentleman by the name of Eric Li.
The Raffles Hotel Singapore's head sommelier is a jewel. Articulate, patient and erudite, his wine pairing selections are nothing short of immaculate and bring out the best of a culinary curation conceived and put together by Pic, and executed by chef de cuisine, Kevin Gatin, in her absence, that is masterful in itself.
You're unlikely to find 'standards' in Li's recommendations – notwithstanding the 2014 Mas Saint Louis Châteauneuf-du-Pape that accompanied the beef and was right on point. Instead, you'll get a Yamamoto Midnight Blue Junmai Ginjo to play along with the tomatoes (a marriage made in food heaven) and a 2016 Château d'Esclans Côtes de Provence Les Clans Rosé with the tuna belly that is original (in terms of the pairing) and utterly delectable. It's rare in a 'wine pairing' to get a liquid that perfectly complements the dish, and even rarer to get a dish that returns the favour with attendant respect. Li seems to have thought all this through, and the results are magnificent.
A final word for the restaurant manager, Janet Lee, who helped make the evening so enjoyable and memorable with her descriptions of dishes and obvious knowledge of the precious cargo's details with which she was regaling us. You expect excellent service and attention to detail at Raffles, but everyone involved at La Dame de Pic seems to know exactly what they're doing, and, more importantly, exactly how to do it.
La Dame de Pic
1 Beach Road
Raffles Hotel Singapore
Singapore 189673
Tel: +65 6337 1886