In this year's Best of the Best 2020 awards, we recognise the brands that have pushed boundaries in design and innovation, and those that have made significant contributions to alleviate the pandemic. These are the six best in the dining category
There is no lack of great restaurants in Singapore and the sheer depth and breadth of cuisines have given the city its character. 
From the place that knows your favourite drink to the other one that serves you a kind of soup that brings you back to life, restaurants are more than places where we feed ourselves. They soothe our souls, mark life's big moments and are the backbones of our communities. 
Unfortunately, there was an unexpected punch in the stomach when the coronavirus arrived early this year. Much of the thriving food landscape came to a halt and because the industry's economic model was already broken – thanks to sky-high prices of produce and real estate that were conspiring to reduce already thin margins even further – the pandemic robbed them of that last bit of cushion that was saving them from closure. Some restaurants put up their shutters, while others trudged on.
However, this broken economic model that made these restaurants so frail in the face of a pandemic is also what made them so good. Those that outlived the lockdown became more labour-intensive and began to embrace an ethos of endless innovation. It's all about the survival of the fittest, and while there may be fewer players in the near future, the best will be here to stay. 
That includes the six on this list. They combine exceptional food with unparalleled service, and you can be sure that they will be around for a pretty long time.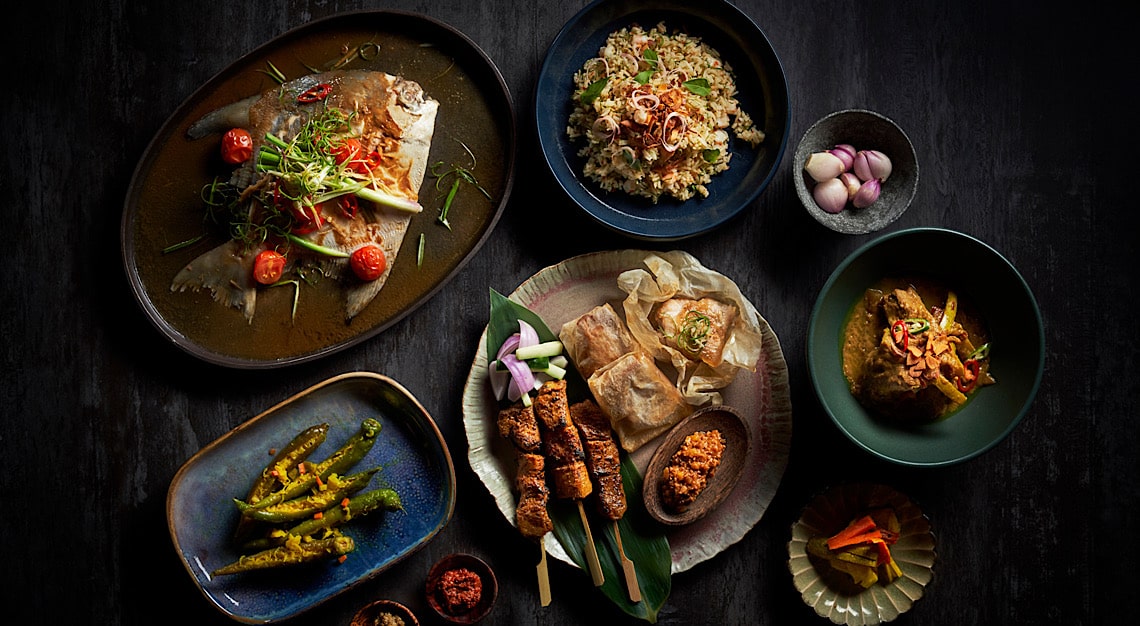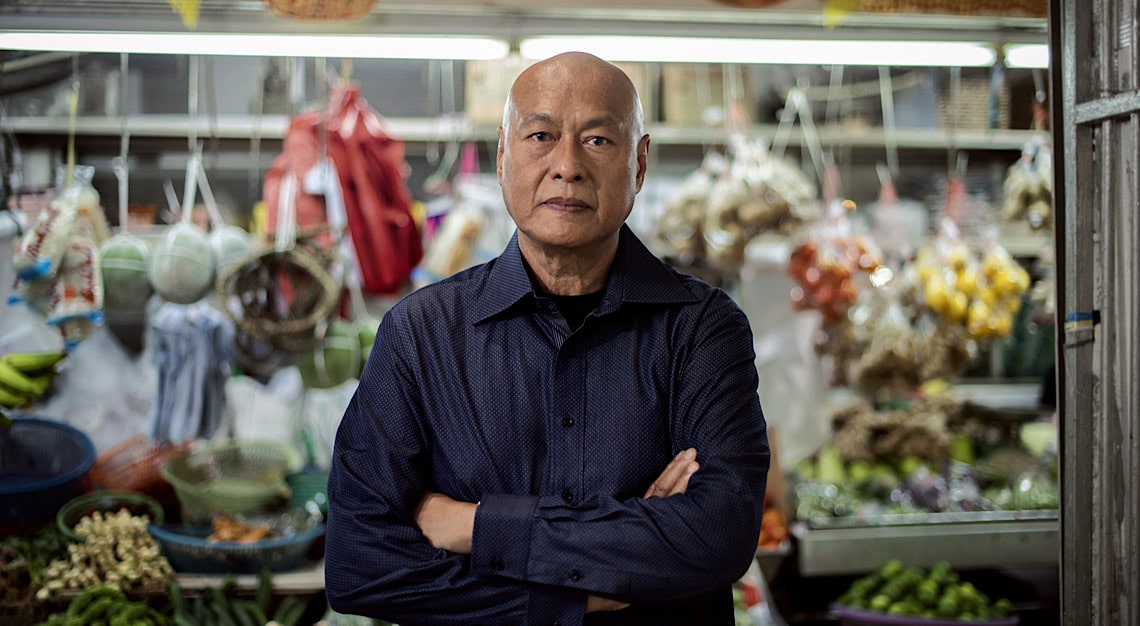 Best Peranakan: Kin
Singapore's Peranakan heritage traces back to as far as the 15th century. Chinese traders, who descended from the southern provinces, had settled down in the archipelago and married local Malay and Indonesian women, producing this community of Straits Chinese. This, in turn, gave rise to one of Singapore's richest cuisines and one that is the perfect blend of herbs, spices and aromatics. It's labour-intensive, incredibly satisfying and is best experienced at Kin, an outstanding Peranakan diner that was launched by The Lo & Behold Group in partnership with chef Damian D'Silva, a MasterChef Singapore judge and local culinary icon. While he no longer cooks due to his ailing back, he does run a tight ship at Kin. If you're a skeptic, let the food speak for itself. The Sambal Prawn Petai, Buah Keluak Fried Rice and even something as simple as vegetables stir-fried with garlic and black bean sauce are just some of the dishes that will make you ask for seconds.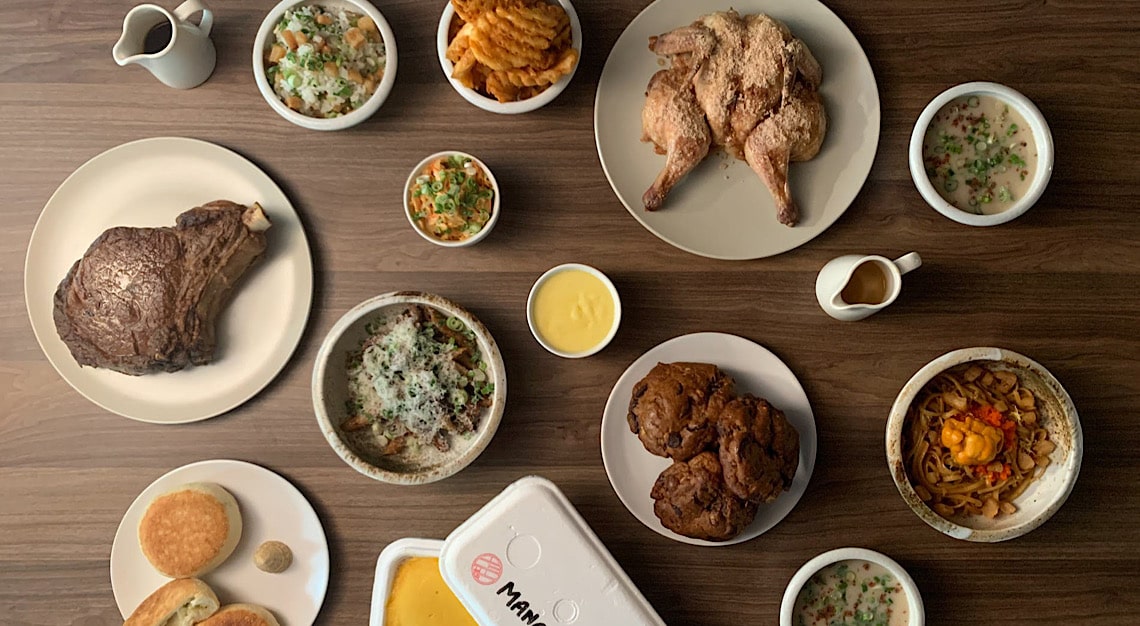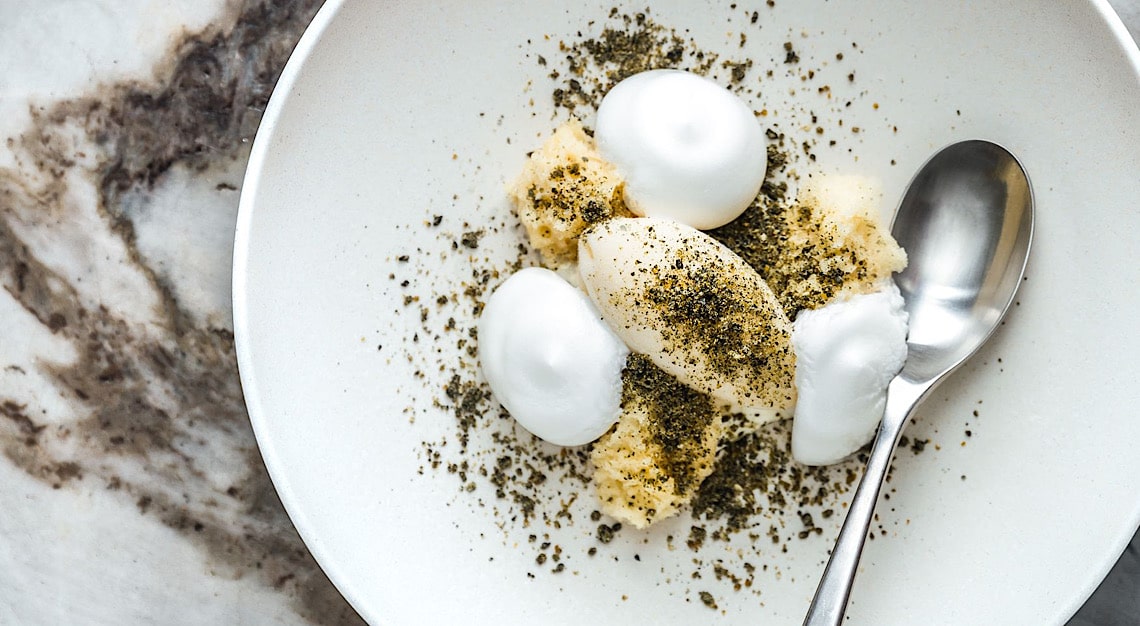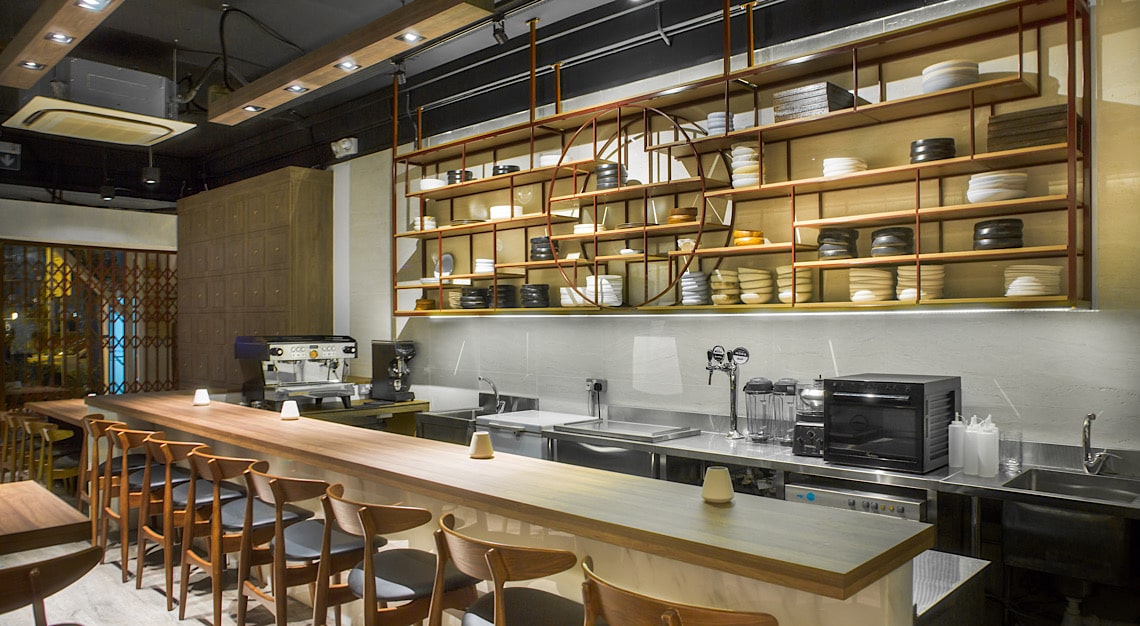 Best contemporary Chinese: Restaurant Ibid
The story of Restaurant Ibid is everything a chef's fairytale is made of. Woo Wai Leong, a lawyer with a love of cooking, wins the title of the first MasterChef Asia in 2015. He then leaves a legal career for the equally tough food industry, where he works as a bartender at The Horse's Mouth before founding Restaurant Ibid in 2018, a 25-seater that showcases modern French cooking techniques, driven by Chinese traditions and Nanyang twists. His fusionised menu will silence even the most die-hard traditionalist; think foie gras-stuffed pan-fried buns, toasted sesame cold- skin noodles and an Asian gumbo of escargot and tiger prawns. And though limited to only five full-time staff (everyone, including Woo, shares front- and back-of-house responsibilities), the team will go the extra mile to ensure everyone has a good time. That includes researching guests' profiles online to inject personal touches into their meals – a little intrusive, yes, but honestly? We like the effort.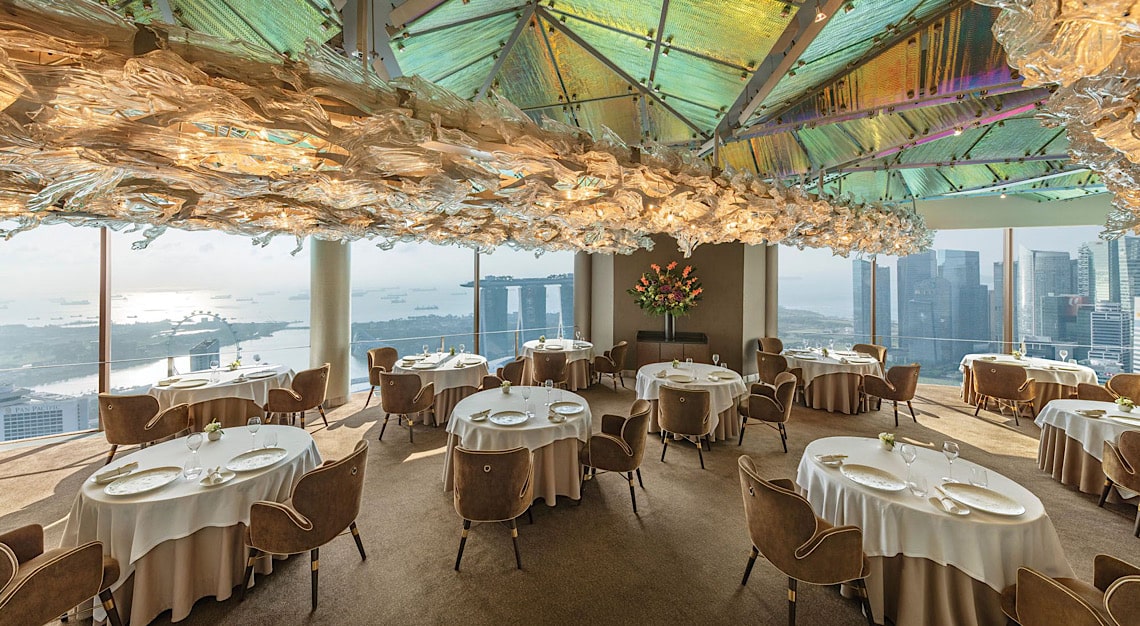 Best modern British: Jaan by Kirk Westaway
Singaporeans are adventurous eaters. They may enthusiastically try crocodile, cod milt or pig's brain, but nothing frightens a Singaporean like traditional British food – jellied eel, mushy peas, you get the idea. Well, thank God for Jaan.
Since 2015, the French-turned- British restaurant has done away with 'traditional', making eating British food a real treat. It's the only modern British restaurant in Asia and its seasonal Reinventing British menu (the six-course dinner tasting menu starts at S$288) never fails to delight.
Jaan also earned itself one Michelin star and placed 21st at the 2020 Asia's 50 Best Restaurants awards. Chef Kirk Westaway bases his food on his childhood years in Devon, a county in England that's famous for its clotted cream and cider. At Jaan, bread is always served with Devonshire butter, and elevated classics like the roast leek and potato soup taste more magical than they sound. Jaan is fine dining at its best – simple, big on flavour and without trying too hard to win hearts over.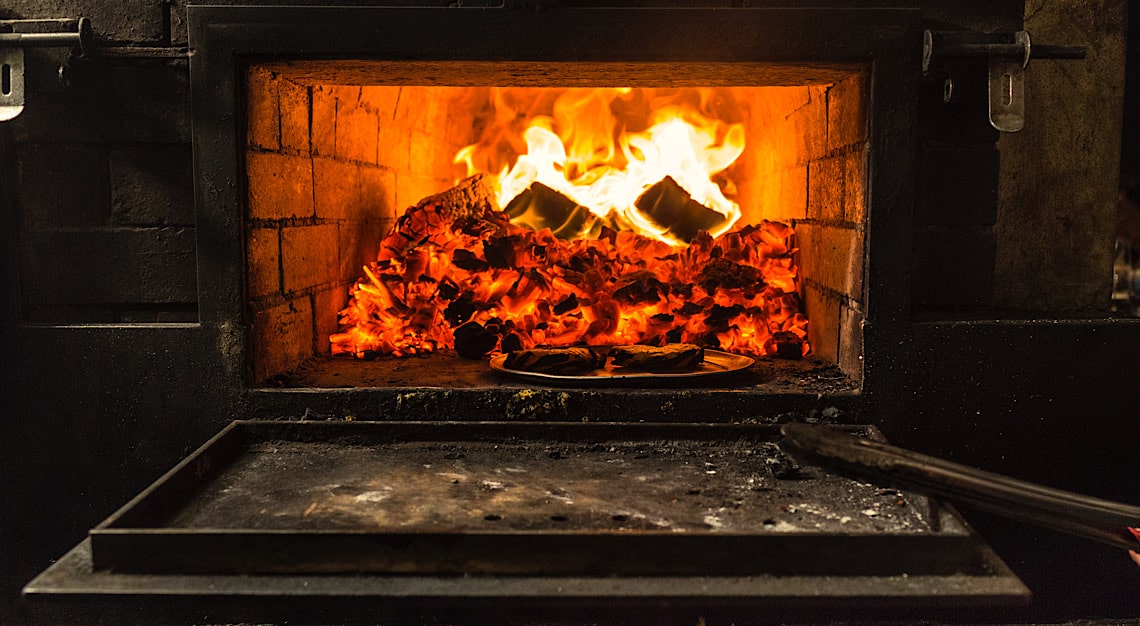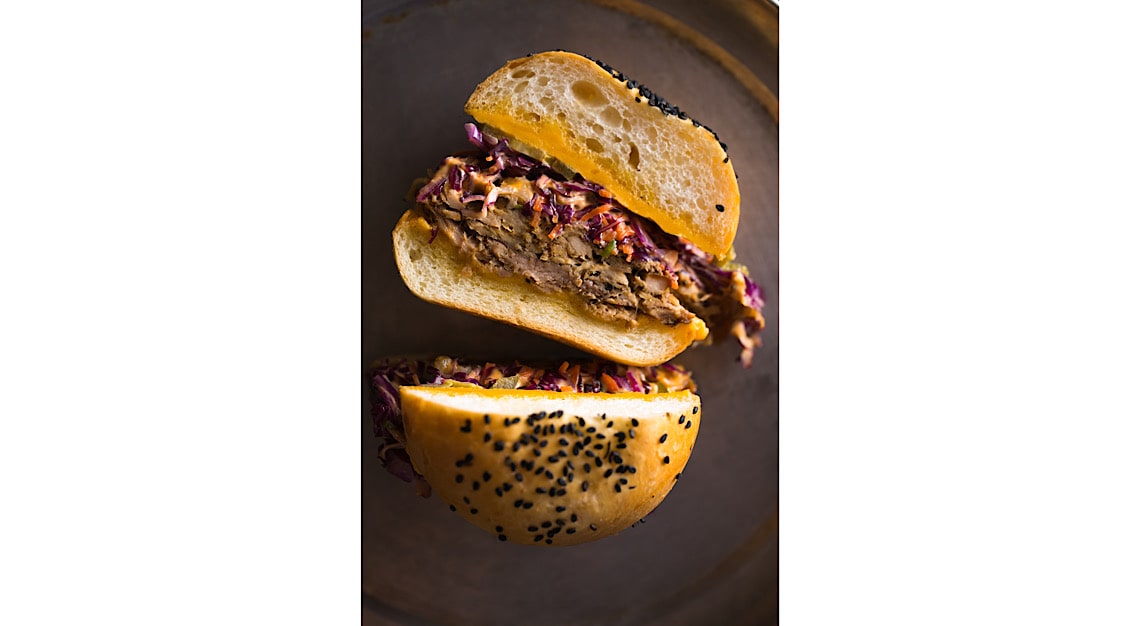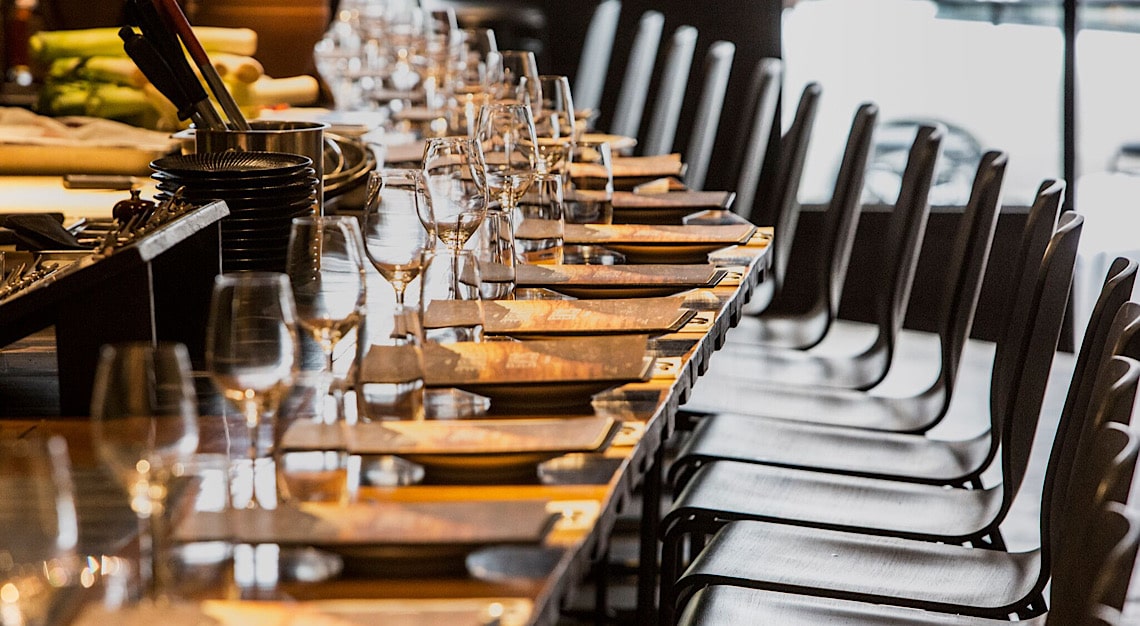 Best barbecue: Burnt Ends
When it comes to ruling the grill, nobody does it better than Burnt Ends. The Unlisted Collection restaurant, which has a burning love for barbecue, has its world centred around a four-tonne, two-oven brick kiln that's powered by burning apple and almond wood. Designed by chef-owner Dave Pynt, almost everything goes into this kiln, from the humble quail egg to beef tongue and steaks. Pynt is a steadfast believer in using wood. The Australian native had studied under some of the world's best chefs – Réne Redzepi, Tetsuya Wakuda and Fergus Henderson – but it wasn't until his time with barbecue king, Victor Arguinzoniz (Asador Etxebarri, Spain), did this passion ignite. He came to the conclusion that no self-respecting restaurant should snub the humble barbecue and three years later, in 2013, Burnt Ends was born. Fast forward to 2020 and it's still a hotspot in Singapore's Keong Saik neighbourhood. To get a reservation, you must be patient, and when you do, make sure you order the following: Leek, Hazelnut and Brown Butter; Burnt Ends Sanger, the signature pulled pork burger; and the Onglet, a smoky decadent dream of beef, creamy bone marrow and burnt onion sauce.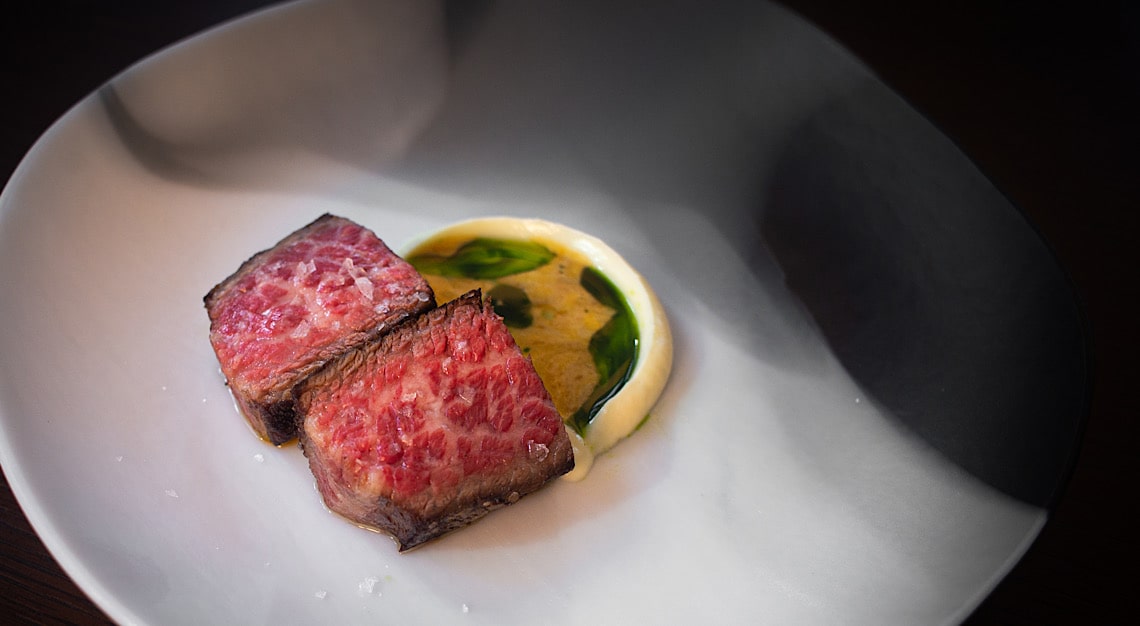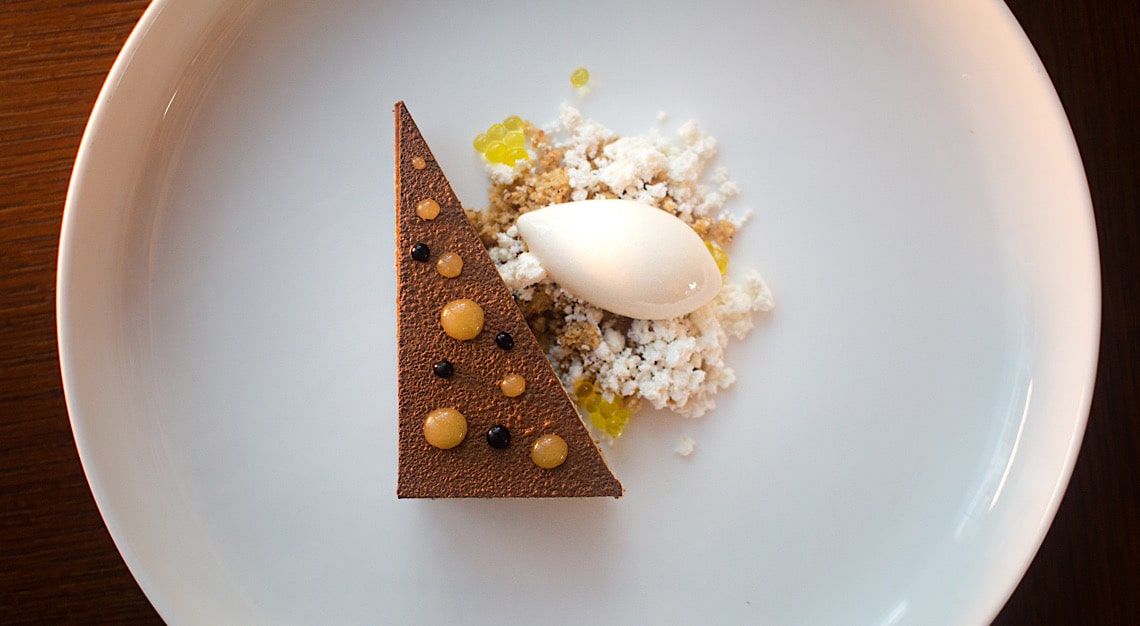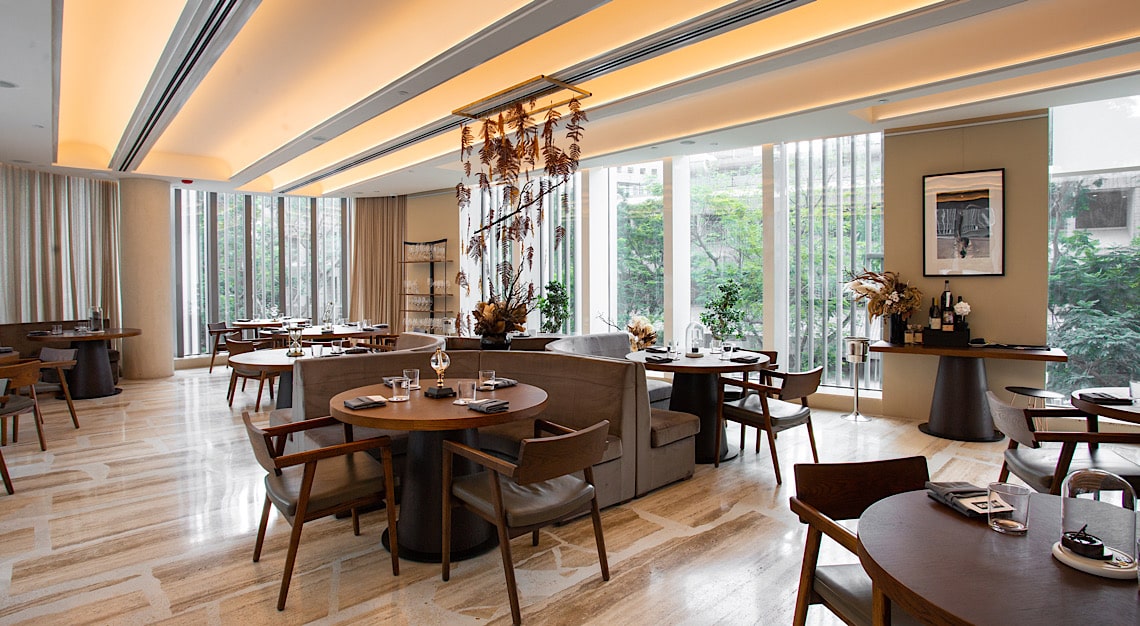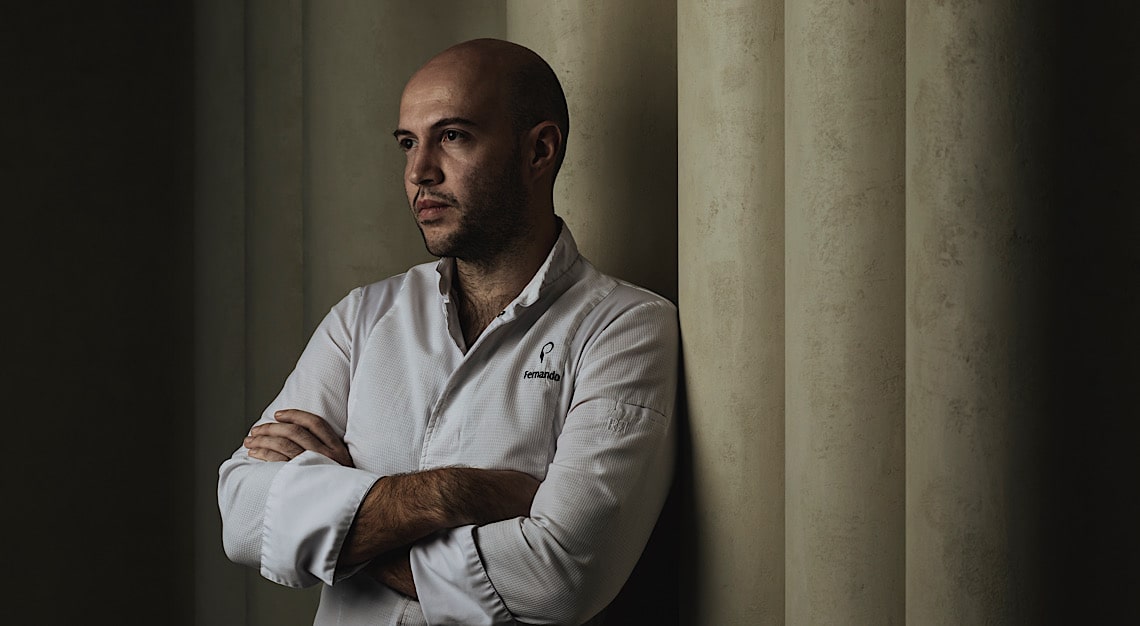 Best modern European: Preludio
You will always have a good time at Preludio. Tucked away at the top of Frasers Tower, the restaurant is never hamstrung by the pressure of fine dining turned all the way up to 11. Instead, it boasts a relaxed atmosphere and a menu that's indulgent and sophisticated, yet gutsy and playful at the same time. Run by Fernando Arévalo, a follically challenged, laid-back Colombian, its food revolves around what Arévalo calls Author's Cuisine, where each menu is built around a concept ('time', for instance). It's a free-spirited movement of the culinary arts and the chefs have complete freedom in terms of flavour, colour, texture and style. If you have a healthy appetite, go straight for the eight-course Time dinner experience (S$238), where there's chewy pasta stuffed with aged duck, kingfish accompanied by white eggplant, and surprise, surprise, roasted rice ice cream.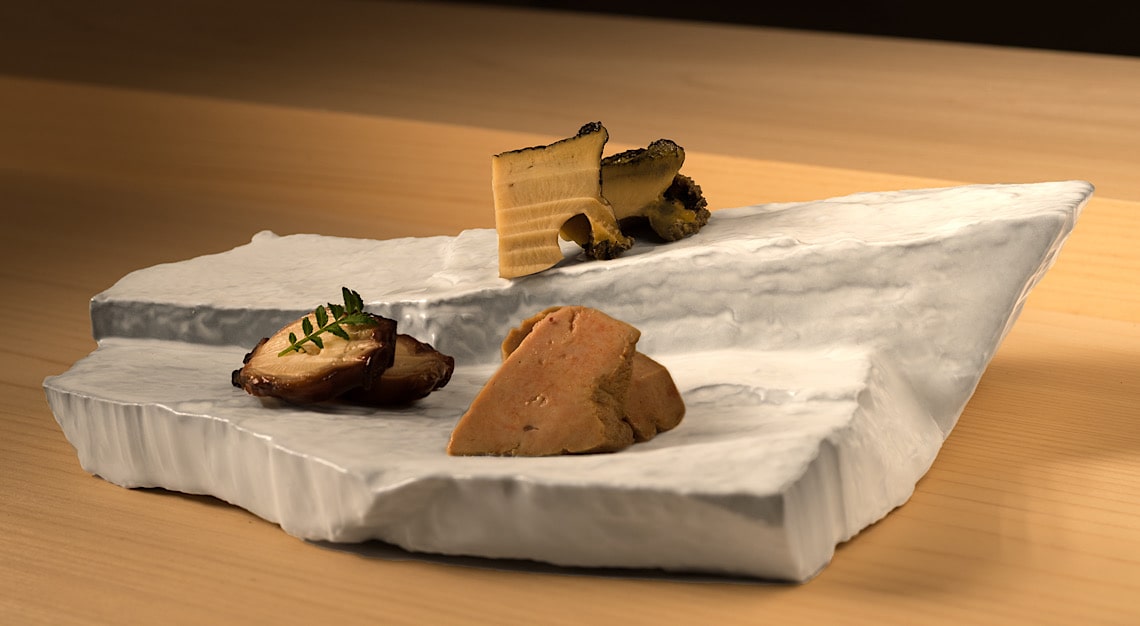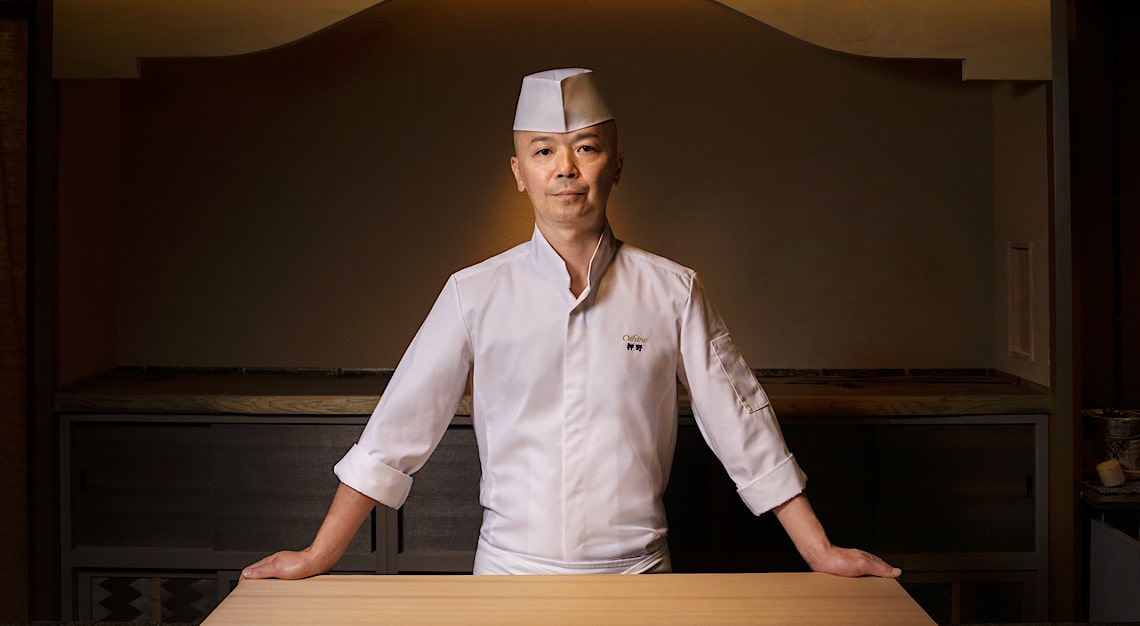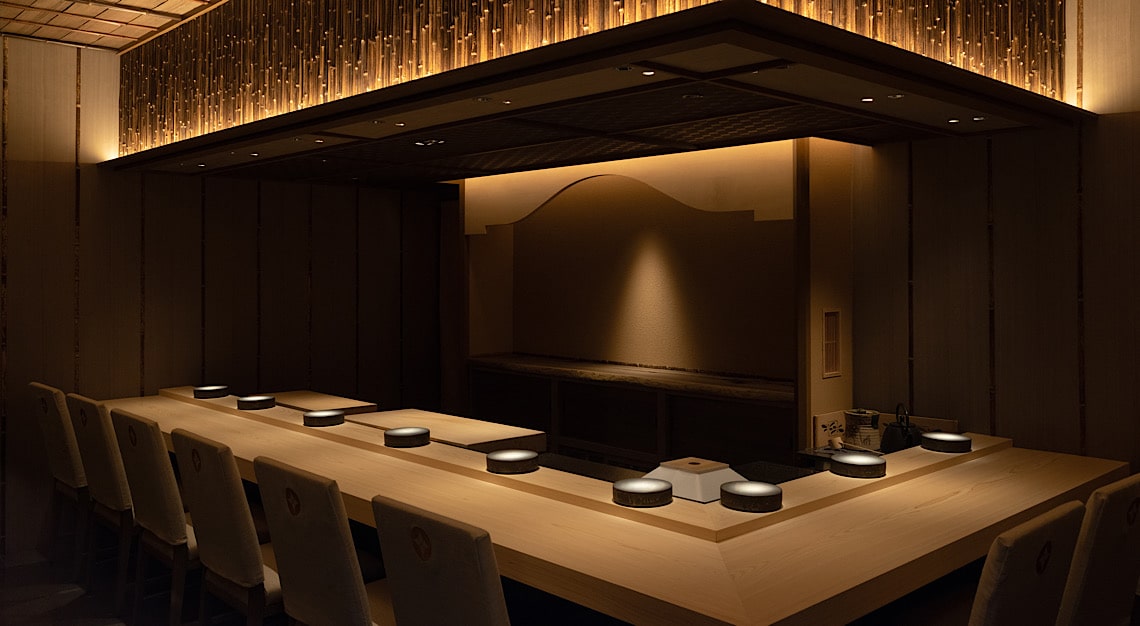 Best Japanese omakase: Oshino
Oshino is a small restaurant with big dreams. Located at the Raffles Shopping Arcade, only a mere eight diners can be accommodated at the counter, where chef Koichiro Oshino (pictured) runs the show. Known for his work at Shinji by Kanesaka, the chef has a fearsome attention to detail and an intense respect for his ingredients. Here, he serves only authentic Edomae-style sushi for lunch and dinner (we recommend the S$500 Chef Omakase menu), where every morsel will take the palate through the stages of sweet, savoury, umami, sour and fruity. Whether it's horse mackerel with a spring onion-infused shoyu or a silver whiting with a hint of yuzu, the palate will become ever more receptive to subsequent dishes rather than become weary from the progression of food. Most of all, no one will leave this restaurant disappointed – stomachs will be full, and more importantly, so will hearts.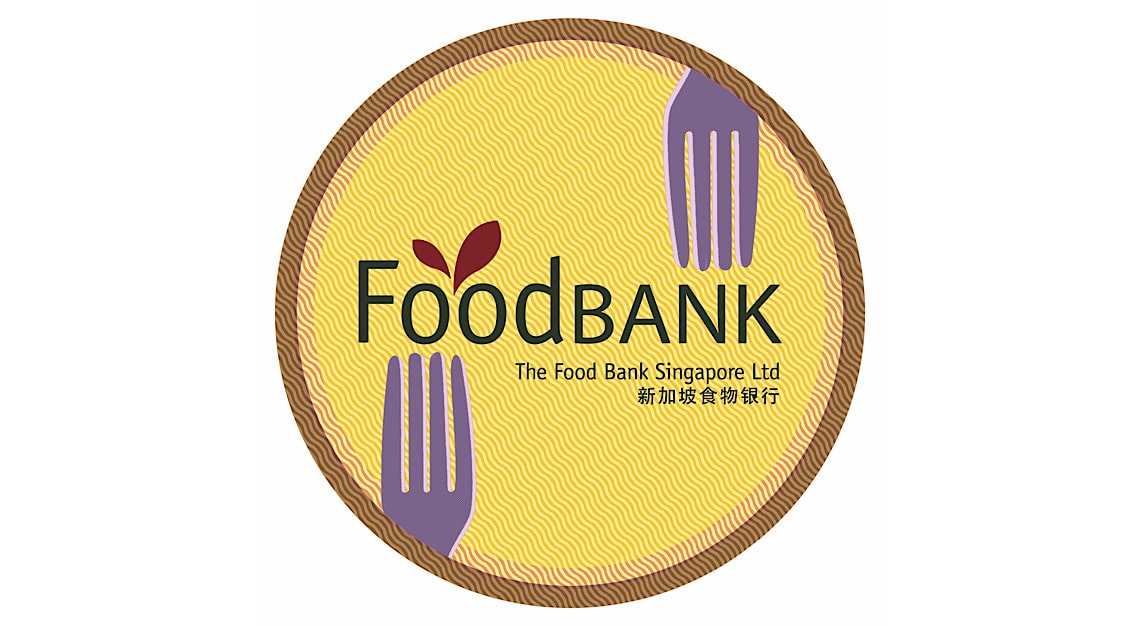 Best humanitarian: The Food Bank Singapore
No one should go hungry, but with Singapore's economy severely battered by the pandemic, many have lost access to a decent meal. Today, food insecurity is becoming a real issue, and The Food Bank Singapore wants to find a solution. Founded in 2012 by siblings Nichol and Nicholas Ng, the charity acquires excess food from farms, manufacturers, retailers and more, and distributes to those in need via a network of member beneficiaries. Individuals can chip in by dropping off non-perishables at one of the collection points across the island. To kill two birds with one stone – donating to the needy and saving Singapore's food industry – The Food Bank Singapore also ran the Feed the City campaign, where donors could sponsor a hearty meal for the needy from a range of local F&B partners.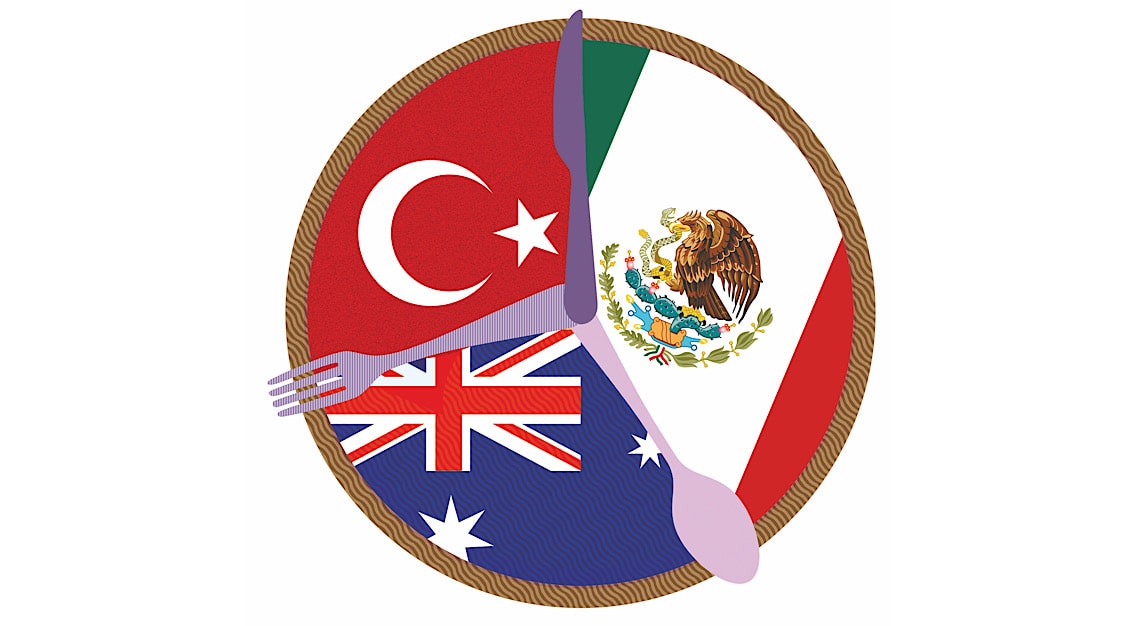 International culinary destinations: 
Food worth going the distance for
Turk Fatih Tutak, Istanbul
Contemporary Turkish cuisine has never been more exciting or confident, and chef Fatih Tutak is leading the charge at his elegant Istanbul restaurant, Turk. Ancient techniques and local ingredients meet Tutak's global experience in stellar creations such as bulgur wheat with veal, miso and radish.
Davies and Brook, London
Swiss maestro Daniel Humm named Davies and Brook after the address of the storied Claridge's hotel that houses it, and his cuisine more than matches the chic art deco surroundings. The menu features a sublime take on his classic duck glazed with honey and lavender, while new creations such as citrus-marinated yellowtail with crispy rice are set to become classics in their own right.
Mimi's, Sydney
Few Sydney dining rooms can match the relaxed but see-and-be-seen vibe of Mimi's, overlooking Coogee Beach. From his open kitchen, chef Jordan Toft showcases his country's brilliant produce in dishes such as scallop with murri sauce or pork collar with wild honey and peach mustard.
Lola, Copenhagen
Chef Kamilla Seidler's socially responsible Lola in Christianshavn is unlike any other restaurant in Copenhagen. Inside the yolky-yellow building that was once a mill, dishes are inspired by travels beyond Denmark – such as a Salvadoran 'pita' filled with refried beans and kimchi.
Our full list of Best of the Best 2020 winners here