Take a step closer to healthier living with Body Fit Training, which now has 24 studios across Singapore
I must confess that I barely exercise. I promise you I have tried to keep up with a routine, but it is often broken by a myriad of excuses reasons. Still, I was nowhere near my fitness goals. I thought, maybe I didn't need this. I just had to have enough greens and walk more to keep active, and I would be passably healthy, right? Wrong. Embarrassing to say, I couldn't run after a bus without feeling like heaving up my insides (and still missing it).
Well, as Britney Spears (now Mrs Asghari, congratulations) would say, "You want a hot body? You better [work for it]," and so I tried my hand at Body Fit Training (BFT).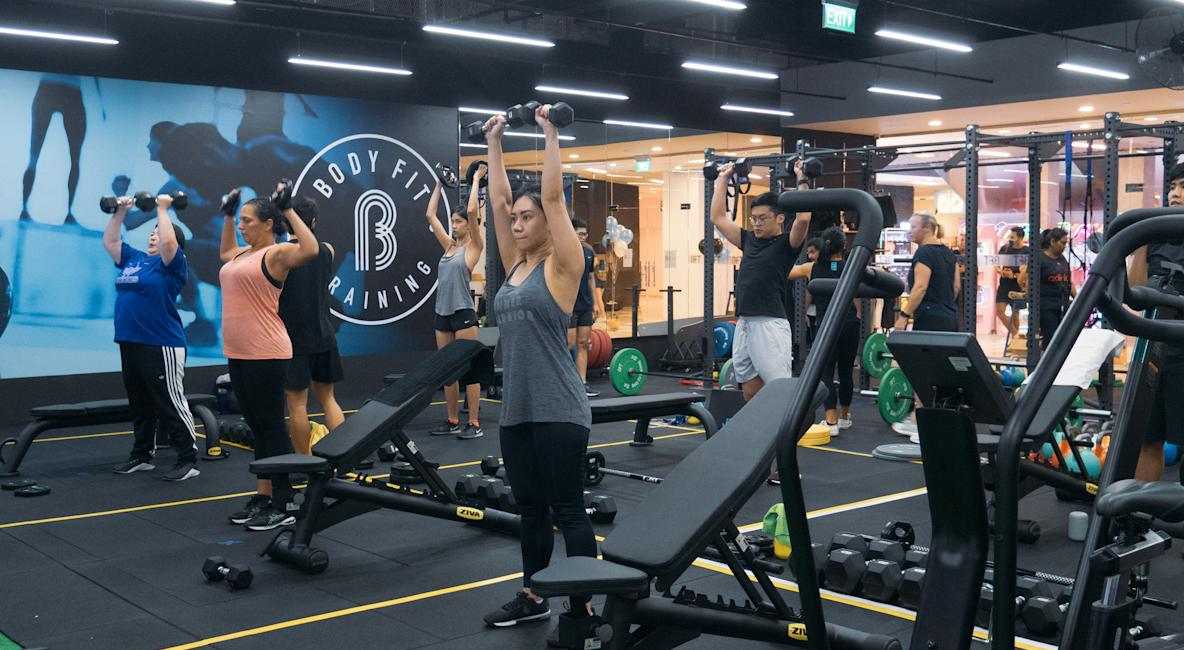 BFT is a science-backed programme founded and developed by prolific Australian strength and conditioning coach, Cameron Falloon. His experience in coaching elite athletes from international soccer and Australian Football League (AFL) teams has developed in him a keen understanding of sustainable workout routines, and you can be sure BFT delivers just that. Its humble beginnings trace back to 2017 when its first four studios opened in Melbourne. Now, it boasts 200 studios all over the country, and is rapidly gaining traction all over the world.
BFT, for the second year in running at Singapore's Fit Summit Conference, is once again named the Asia-Pacific Franchise of the Year. This year, the gym has launched two new studios at Tai Seng and Kent Ridge.
Expect a variety of workouts that aim to train your entire body at sustainable levels, allowing you to progressively take on heavier weights and perform more intensive movements. The journey starts from registering for the application: a sleek blue 'B' from the logo set against a white background. With a range of time slots sure to fit your needs, you can have 50-minute workout sessions at your own convenience.
The hard work
The first session I selected was titled Balanced, which felt like the easiest place to start, given all the other sessions were titled things like Hyper, Shred, or most terrifyingly, Beast Mode. Balanced is all about working muscles you don't even know exist. Working through full ranges of motion with unilateral and anti-rotational movements, exercises included carrying kettlebells while walking from one end of the room to another at a measured pace, and balancing on inflatable platforms while performing squats. True enough, I left the session feeling sore to the core (the seemingly innocuous flutter kick really took me out), and unable to walk much the next day.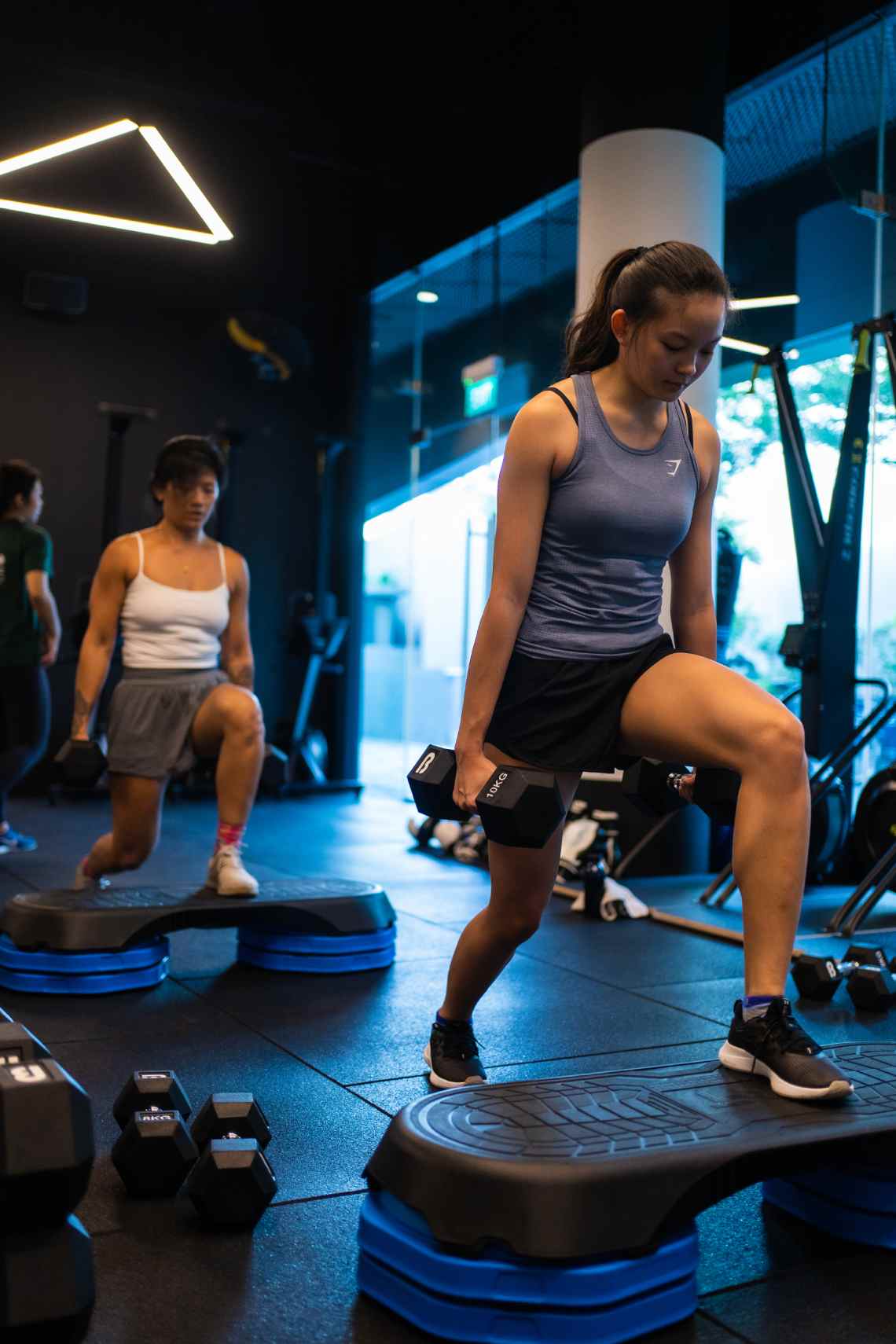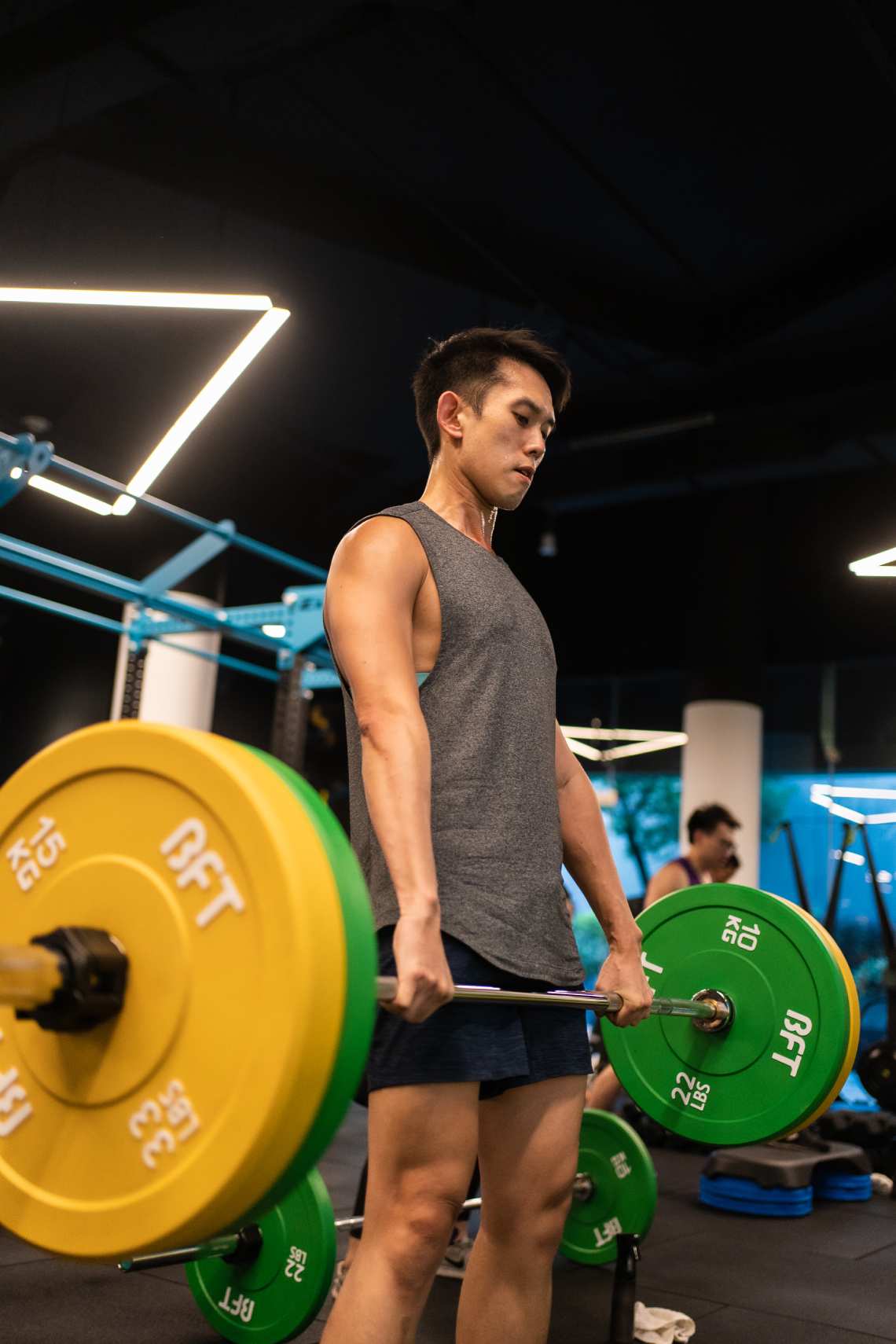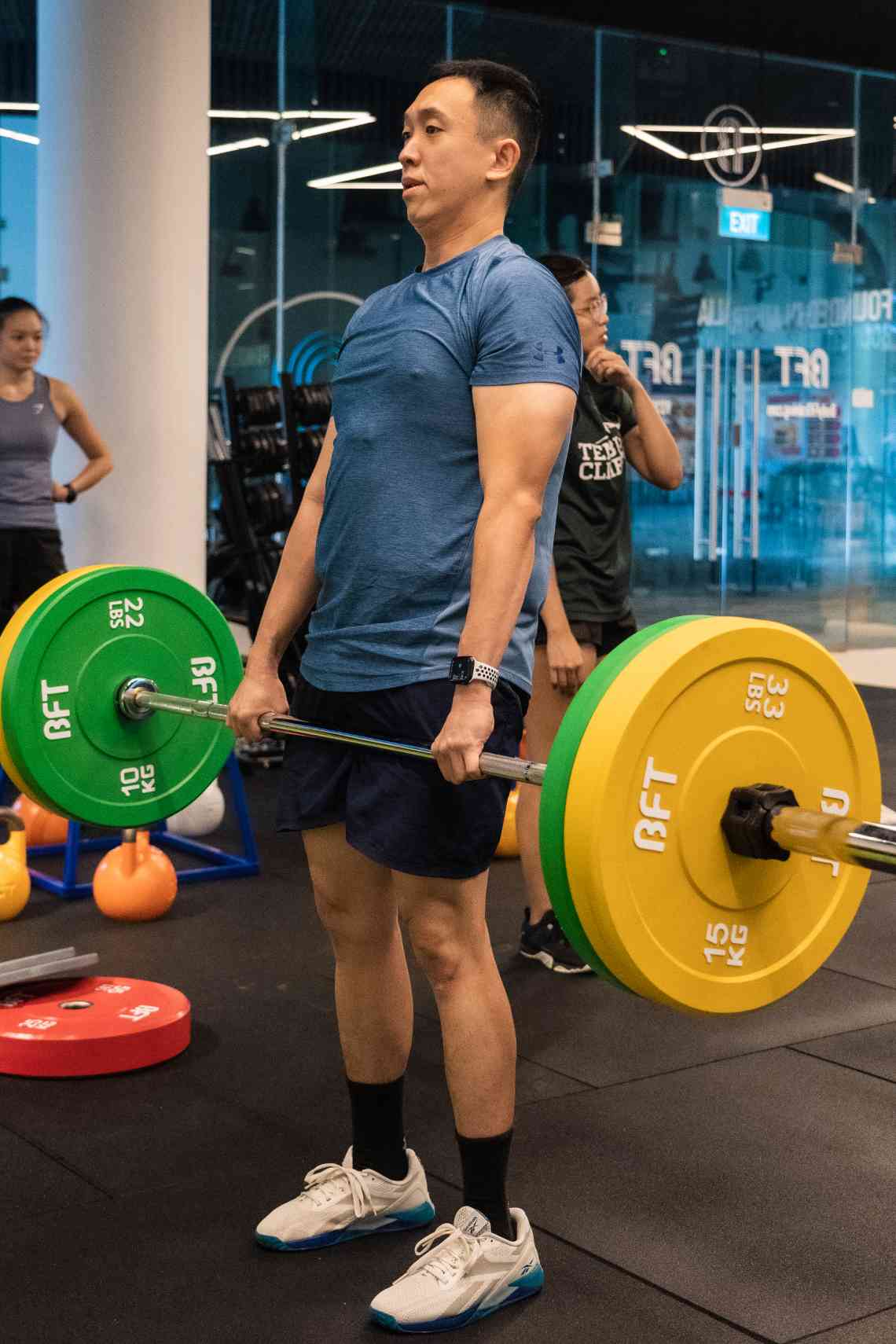 Other sessions I took on included high intensity training (HIIT). From jumping on and off knee-high boxes, to lifting huge plates over your head, every session almost feels like a race against the giant timer on the screens to complete the sets as you hop from one station to another, with Tove Lo or Maroon 5 blasting in your ears. Sessions like the Cardio HIIT are meant to feel explosive and ensure fat-burning effects for up to 36 hours after your workout, while Cardio Summit focuses on form and function. Its high-volume hypertrophy (for the uninitiated: increasing muscle mass or bulking) training style aims at developing a lean physique.
The science
Most impressively, BFT's workouts are backed with science to optimise your gains. Using a bespoke heart-rate monitor, the BFT³ technology discourages overworking, shifting the focus to hitting zones which make for more sustainable routines. Working over the desired limit or capacity decreases benefits, whereas following the prescription yields better results. During the sessions, your heart rate will be reflected on a screen so you can adjust your level of exertion. BFT thinks long-term, and for individuals of all fitness levels. Endorsed by the likes of Essendon AFL star Zach Merrett and legend Nick Riewold, the eight- to nine-week training block programmes are sure to leave you feeling good about yourself.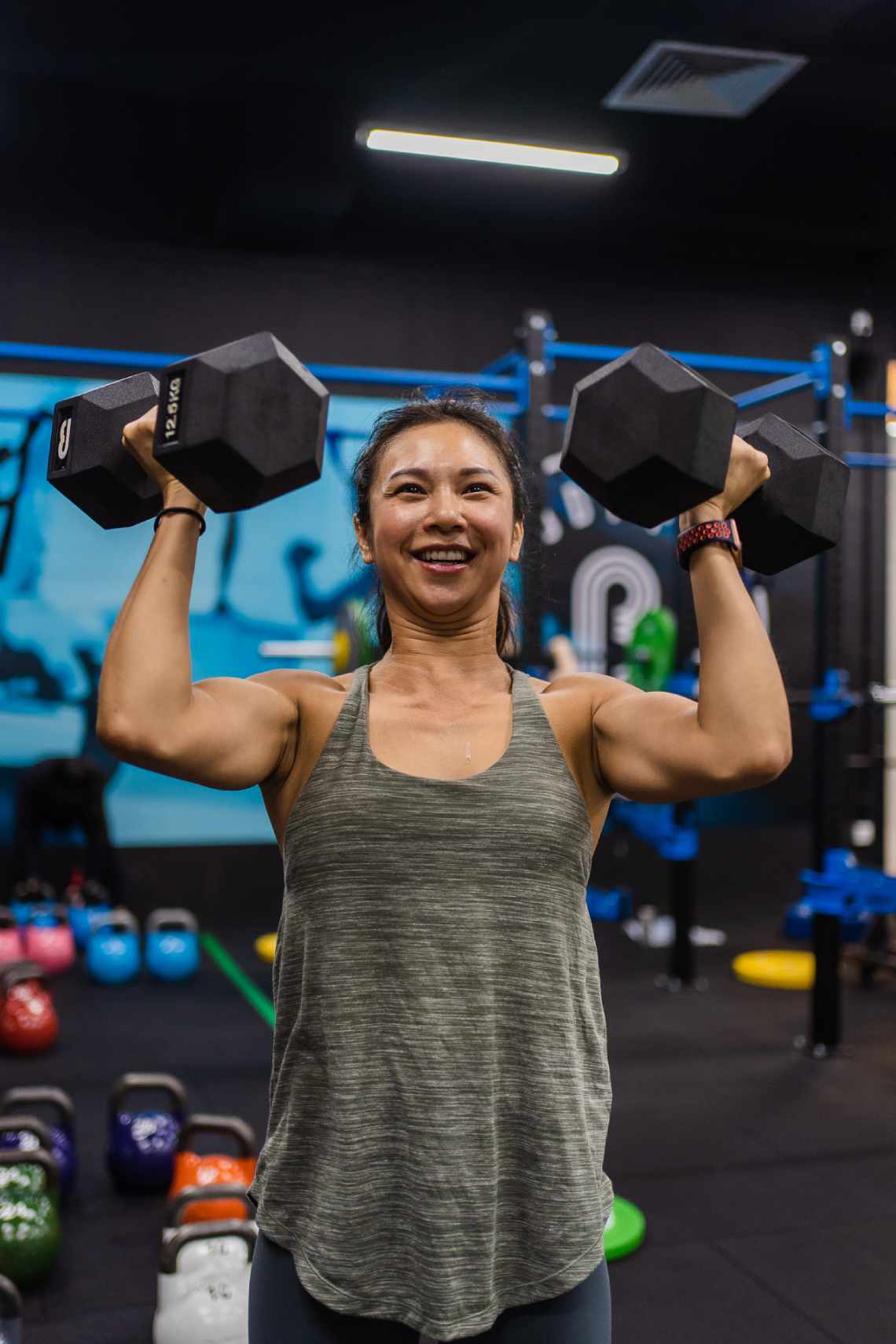 The instructors are incredibly encouraging. If you find yourself struggling with specific stations, you would be guided through simpler moves. Alternatively, the array of weights available allows you to adjust and perform the exercises at your best abilities. Cool off in a spacious shower before heading to your next venue, and feel more confident after each workout.