Look and feel better with the best facial treatments in town
Stress sucks. It wrecks havoc on your relationships, your performance at work, your mind and before you know it, your skin is ripe for rash and completely out of whack. You can't eliminate the stress overnight, that's for sure, but hey, maybe you could begin one of these facials. It won't undo all the damage, but at least it's a start.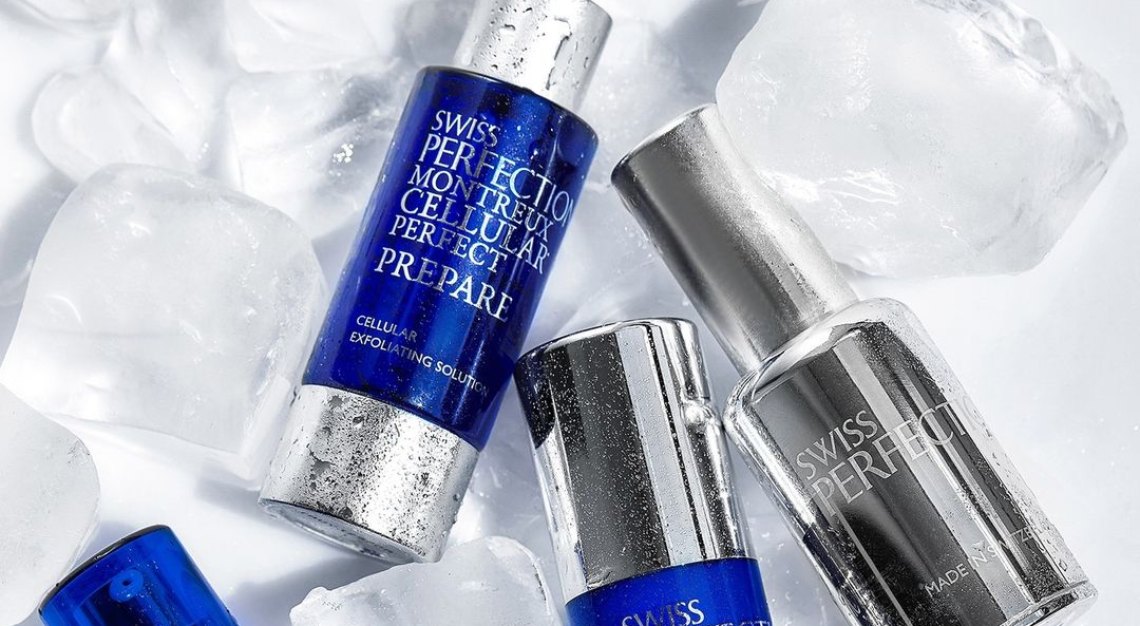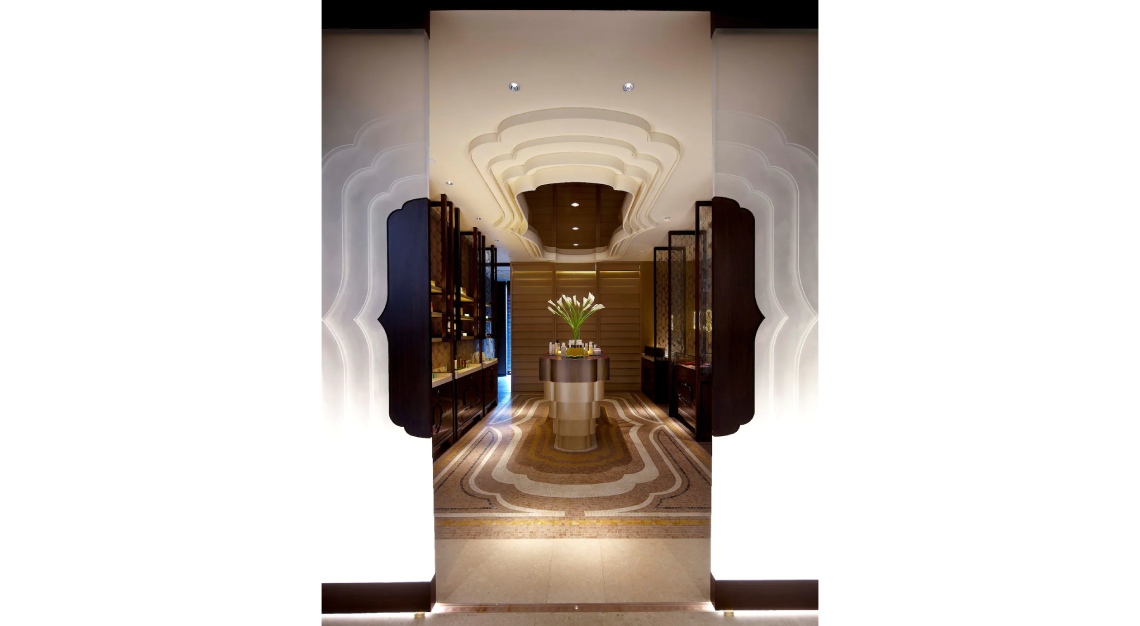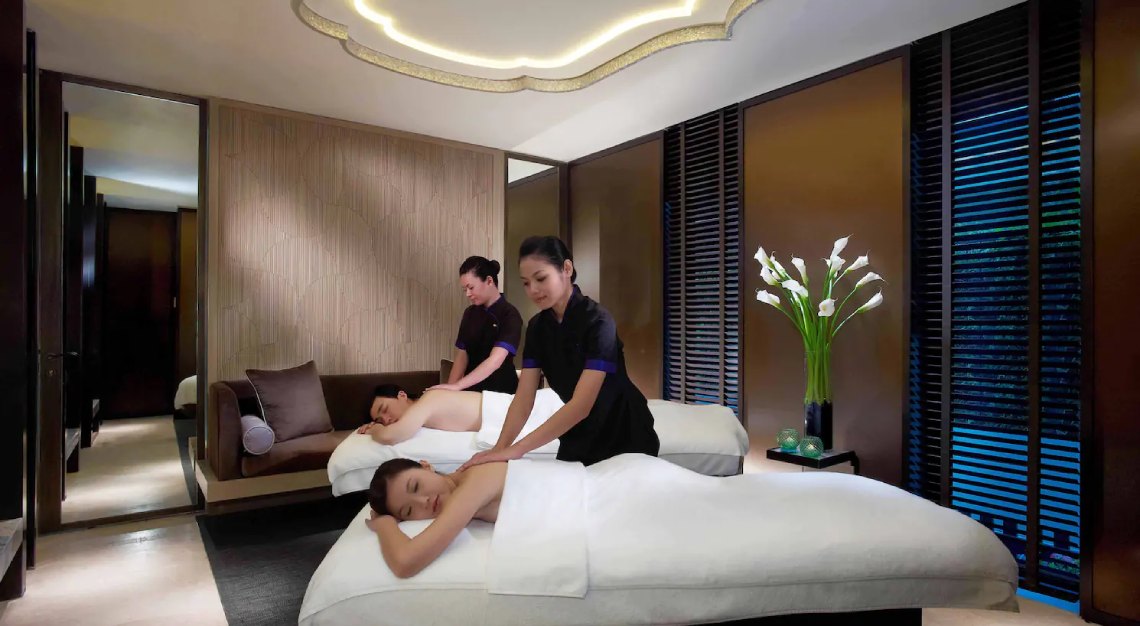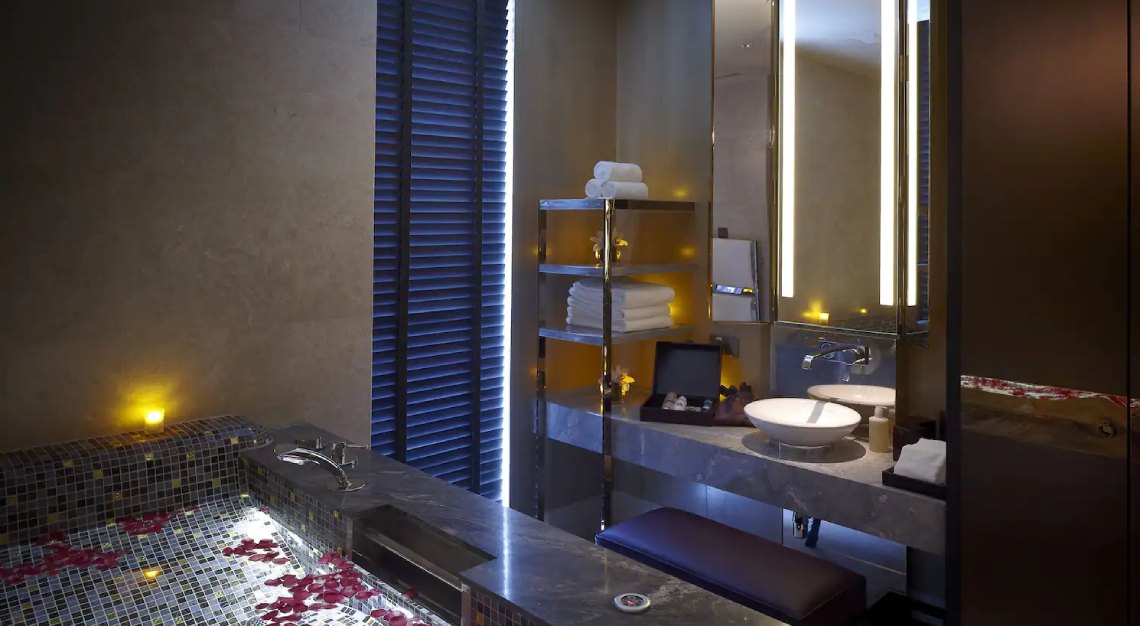 The Spa at Mandarin Oriental Singapore
A pioneer in cellular anti-aging skincare, Swiss Perfection derives its revered Cellular Active Irisa from the root cells of the Iris Germanica. Boasting remarkable restorative and regenerative effects due to its high composition of enzymes, proteins and antioxidants, the compound is extracted from the unspoilt gardens of the Château de Vullierens—a Swiss family-owned castle built in 1706, which houses one of the largest varieties of the flower.
Making its exclusive debut in Singapore, The Spa at Mandarin Oriental Singapore features the brand's pristine range of skincare products in a series of revitalising facial treatments. Perfect Lifting (S$480), for instance, is specifically tailored for women, visibly lifting and strengthening the skin while actively stimulating cellular renewal. Add on a rejuvenating RS-28 Intensive (S$560) treatment to relieve inflammation and further plump up the skin.
Robb tip: Looking (and feeling) beautiful shouldn't only be reserved for the ladies. Suitable for men of any age, the Men Perfect Repair (S$300) will keep the gentlemen looking both youthful and refreshed.
The Spa at Mandarin Oriental Singapore
5 Raffles Avenue
Mandarin Oriental Singapore, Level 5
Tel: +65 6885 3533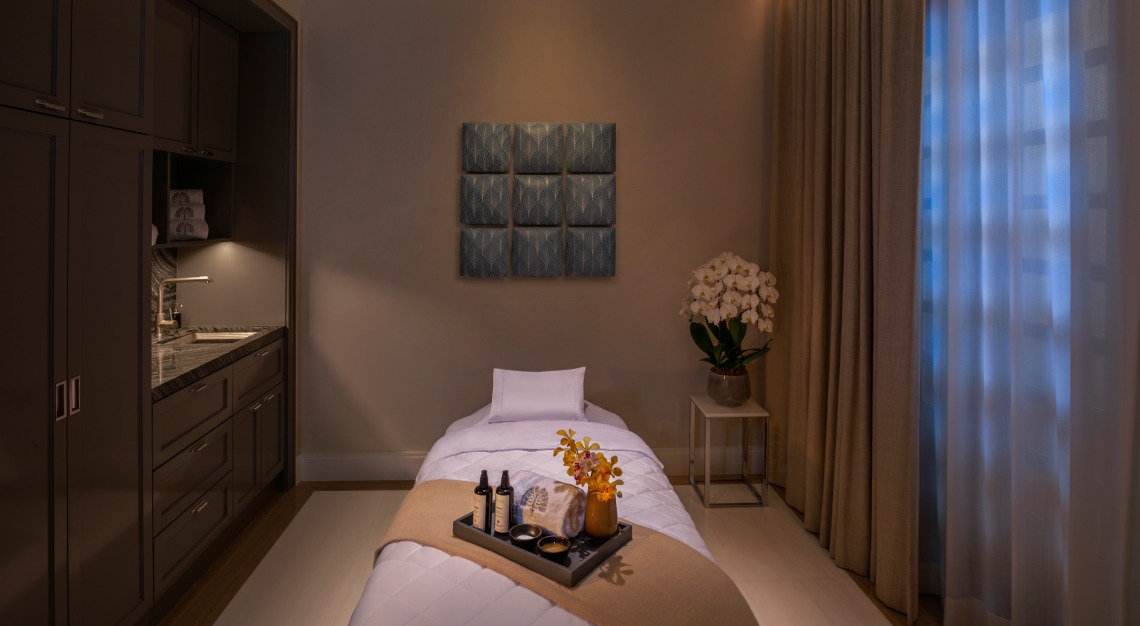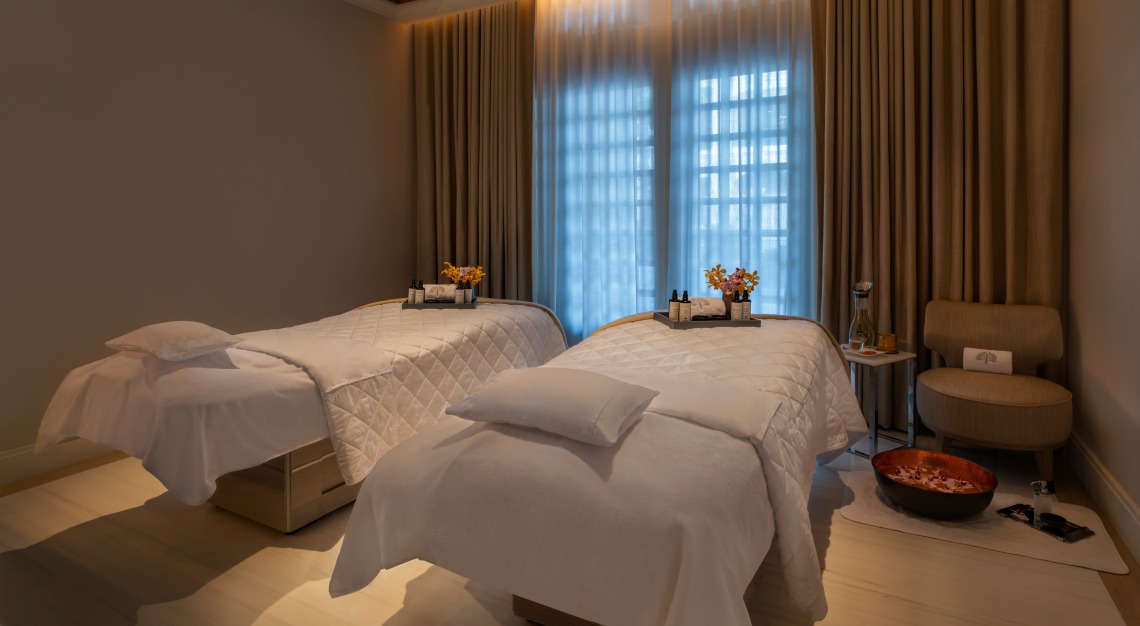 Raffles Spa
Epitomising the height of luxury skincare, Biologique Recherche's renowned methodology has been lauded for its precise, clinical approach to beauty, entailing highly concentrated formulas composed of pure, active ingredients. Exclusive to select spas around the world, it's fitting that the prestigious Raffles spa now offers a new range of bespoke facial treatments featuring the brand's latest products. First-timers should opt for the Soin MCI10 treatment, an oxygenating treatment that will visibly perk up dry, lacklustre skin with a glowy sheen. Unlike the conventional facial, a Parisian massage technique is used to plump and sculpt the skin early on, priming it for the subsequent stages of treatment. You'll also notice the obvious lack of heating elements throughout (such as steaming), ensuring maximum effectiveness from all active ingredients—which, as it turns out, simultaneously makes for an extremely cool and calming experience.
Robb tip: If you're looking for something more intensive, the Biologique Recherche P50 Gommage is a revitalising full-body treatment, starring the cult favourite Lotion P50—whose skin resurfacing and renewal properties have been extolled by A-listers from Jennifer Aniston to Madonna, and just about anyone who takes their skincare seriously.
Raffles Spa
328 North Bridge Rd
Raffles Arcade, 01-31
Tel: +65 6412 1377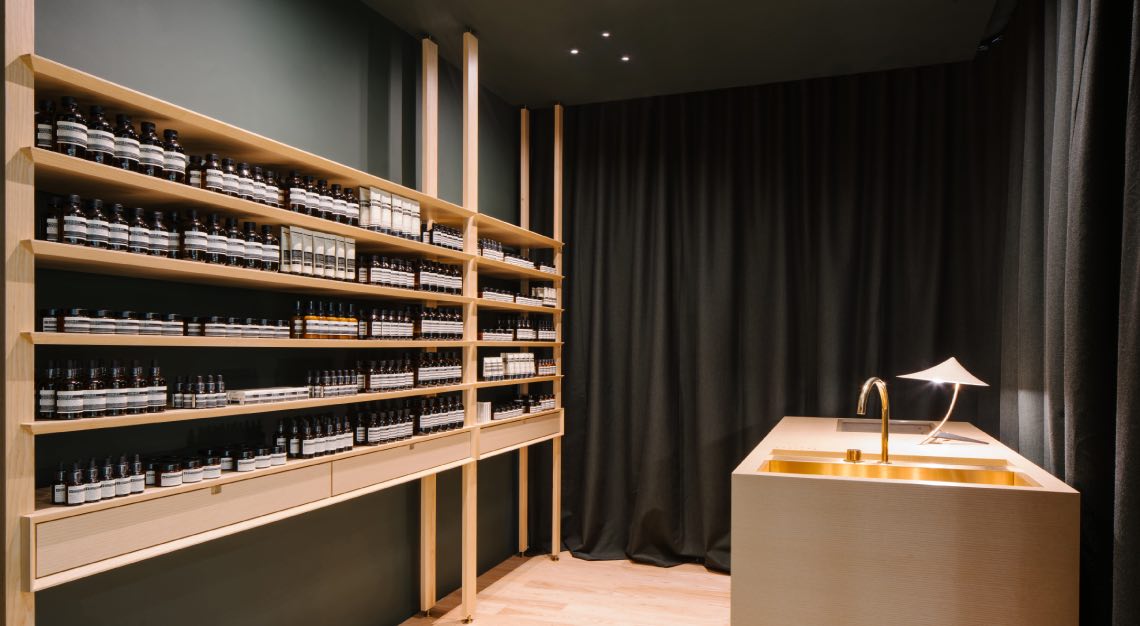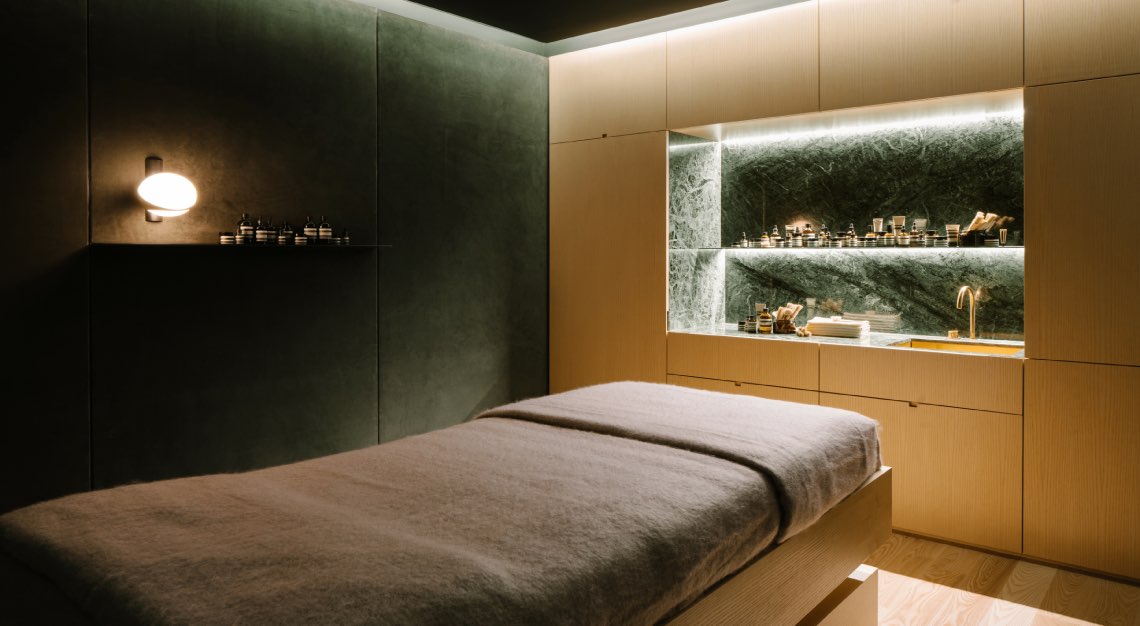 Aesop
Wake up with a glow in no more than an hour at Aesop's only facial clinic in Singapore. Six customised facial treatments are offered, with each service done carefully by hand without tools or machines. Each appointment will begin with an in-depth skin consultation for the therapist to tailor any steps and products according to your skin needs. Book early to avoid disappointment, as they only take four customers per day, and when you do so, try the Parsley Seed Intensive treatment, where skin is deep cleansed, gently exfoliated and hydrated.
Robb tip: To ensure a well-rounded skin care regimen, it is recommended to book an appointment every four to six weeks.
Aesop
310 Orchard Road
Tangs Orchard, Level 4
Singapore 238864 
Tel: +65 6836 4748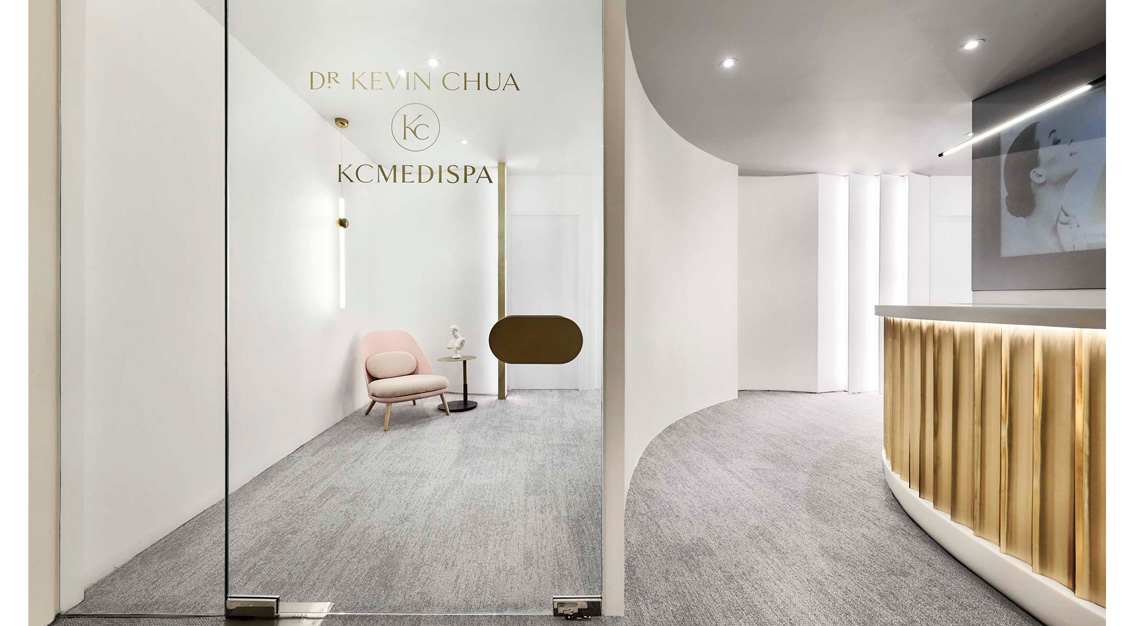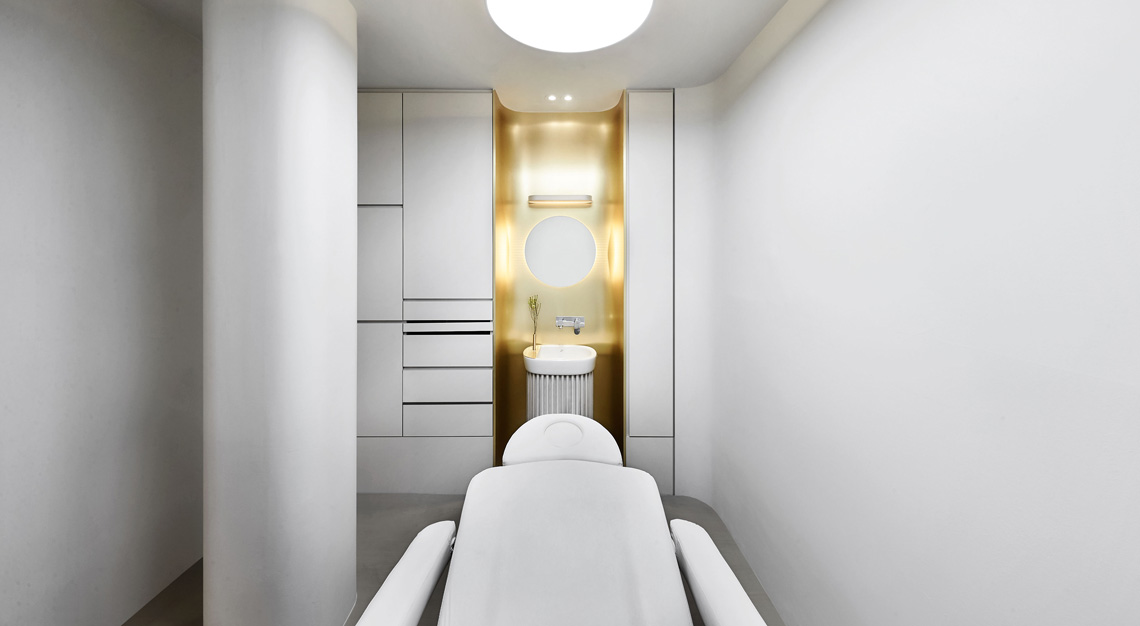 Dr Kevin Chua Medical & Aesthetics
With 12 years of experience in the field of aesthetic medicine, Kevin Chua is recognised as one of the leading doctors in minimally invasive cosmetic surgery and non-surgical facial treatments. Apart from investing in cutting-edge devices and technologies, it's his deft skills and surgical precision that see patients coming back for more. There are no pampering massages here, no ambient lighting to set the mood – instead, patrons will be led to therapy rooms to the background sound of the latest hits belting from an iPad.
Robb tip: We highly recommend the 45-minute hydrafacial therapy, a "medical grade" facial that rejuvenates the skin.
Dr Kevin Chua Medical & Aesthetics
360 Orchard Road
International Building, 03-05
Tel: +65 6694 6700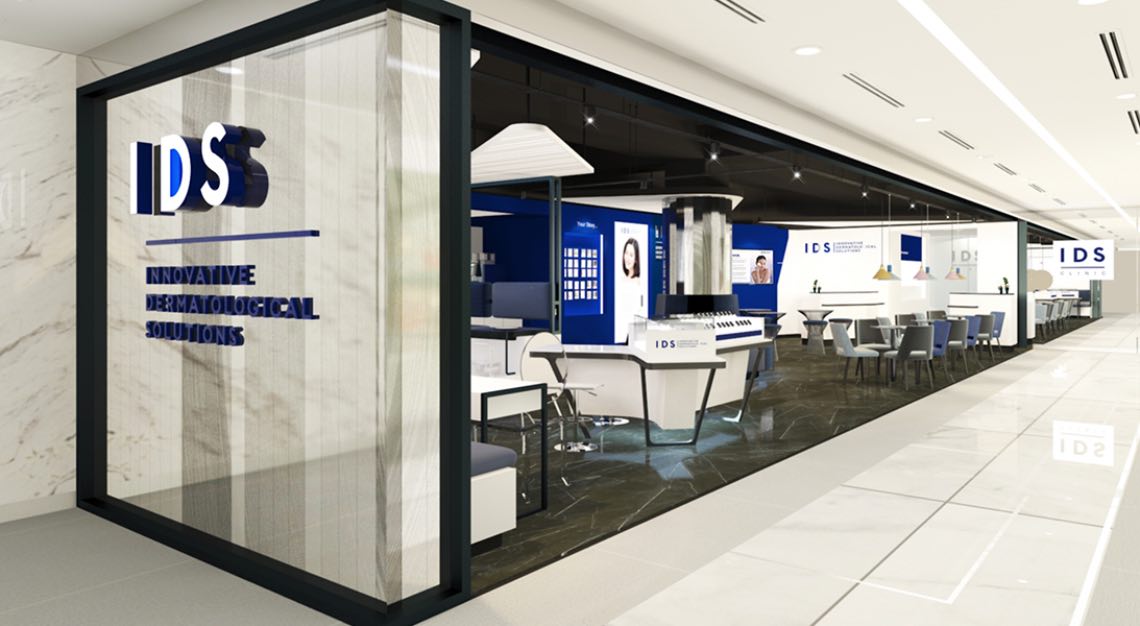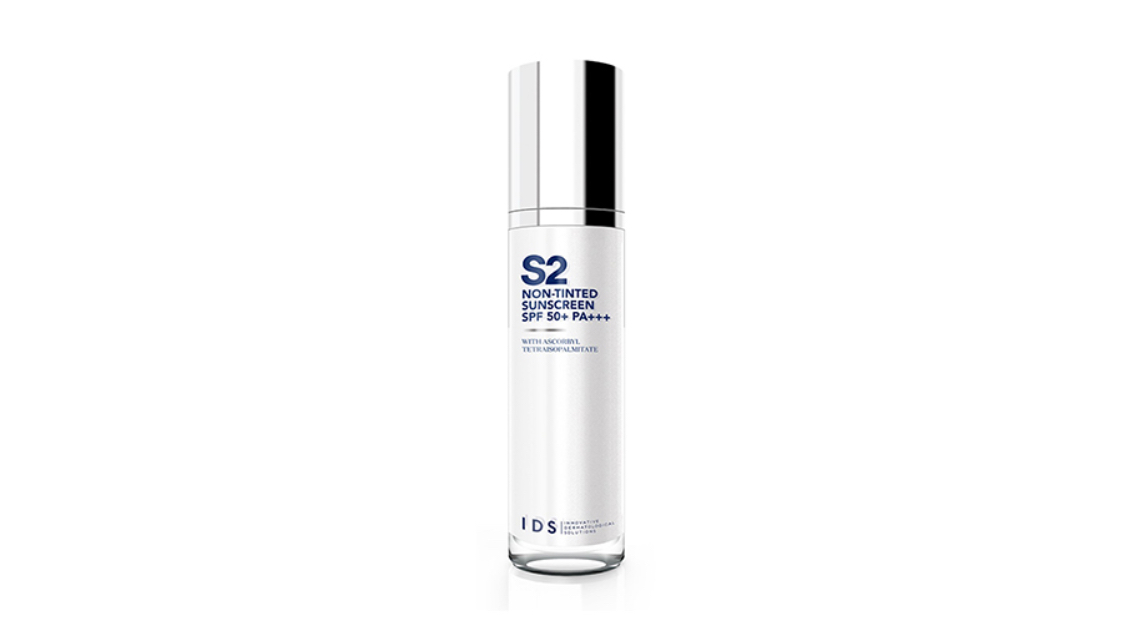 IDS Aesthetics
If you're not seeing results from your tried-and-true holy grails, hold off before you decide to discard them. Your skin might just be incapable of optimally absorbing the goodness you've been slathering on as before. This lower rate of absorption unfortunately is inevitable with age as our cell turnover rates start deteriorating. The IDS Pep.Blu Deep treatment, however, will help overcome just that by using a unique Deep Electroporation technology to open up new pathways or channels on the dermis, allowing essential skin-enhancing ingredients to penetrate the skin. As scary as that sounds, the "holes" are minute enough for the ingredients to enter, essentially keeping the treatment safe and non-invasive. The electroporation step is then followed up with the clinic's proprietary IDS Pep.Blu serum, which delivers brightening and cell-stimulating agents such as growth factors, peptides and vitamin B9 into the dermis to stimulate collagen and increase fibroblast and elastin production. The treatment will leave your visage visibly brightened with firming and lifting effects happening after.
Robb tip: If you are constantly under the sun, IDS' reformulation of their Non-Tinted Sunscreen will be your constant companion. The ultra-lightweight physical sunscreen offers the best-in-class sun protection (SPF50 PA+++), even able to block more than 35 per cent of blue light (this speeds up ageing) that emits from electronic screens. The serum-like sunscreen can do more than just sun protection, infused with sustainably produced squalene, niacinamide, allantoin and vitamin E to offer skin-enhancing benefits. Your skin should get healthier and clearer with each application.
IDS Aesthetics
360 Orchard Road
International Building, 02-02
Singapore 238869
Tel: +65 6450 3555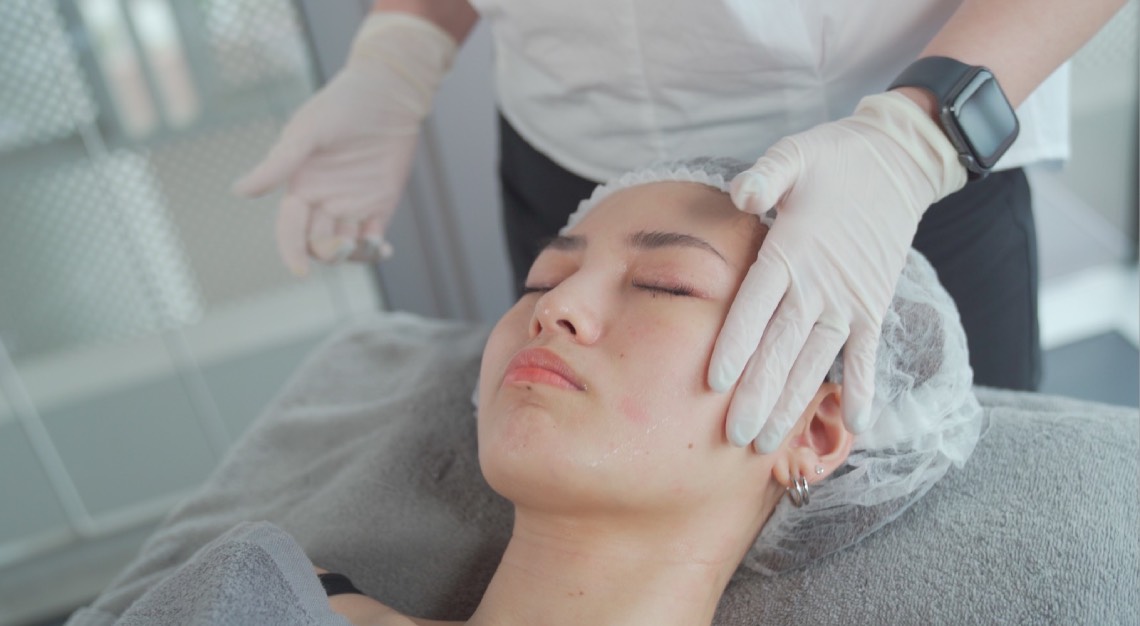 Only Aesthetics
Only Aesthetics offers more than just extractions and masking. Combining state-of-the-art in-house formulations and facial techniques, you'll be experiencing instant results from their proprietary Onlyskin Apothecary Facials. There are three to choose from – Whitening (read: not to be confused as skin lightening), Glass Skin and Slimface – addressing uneven skin tone, dehydration and skin laxity respectively. The non-invasive nature of facials also means zero downtime.
Robb tip: A good skincare regimen in between facial treatments is an open secret to better and longer-lasting results. We recommend the H2 Glass Skin series, which includes an emulsion, essence, two facial mists and a tone-up cream. They include hydrogen, a therapeutic antioxidant that helps fend the skin against harmful free radicals and dehydration.
Only Aesthetics
22 Malacca Street
RB Capital Building, 09-00
Singapore 048980
Tel: +65 6220 4434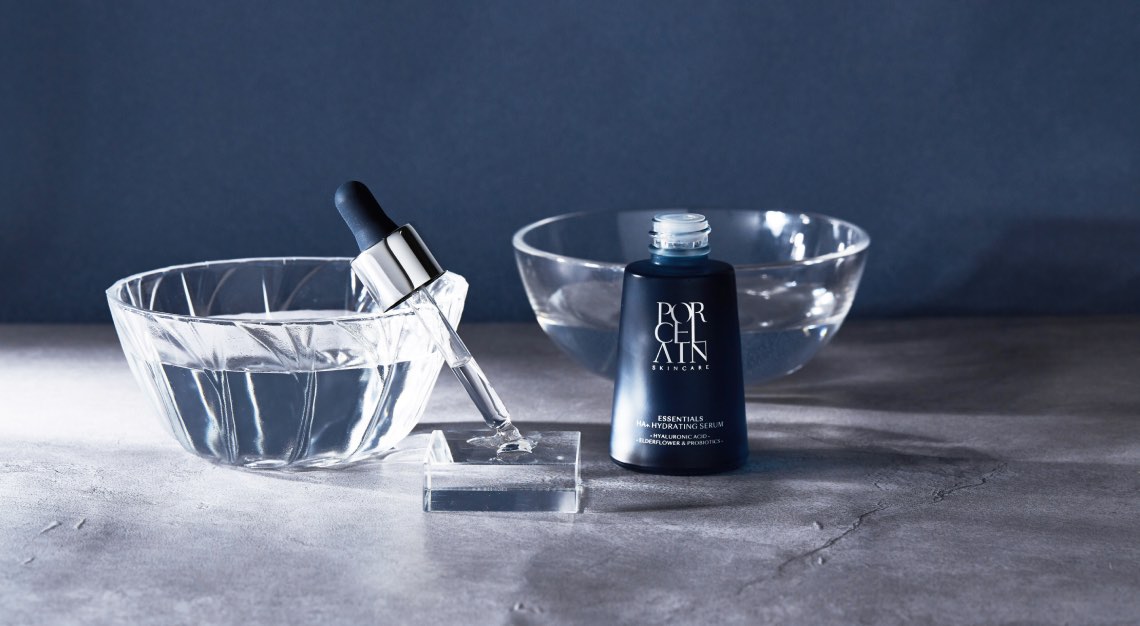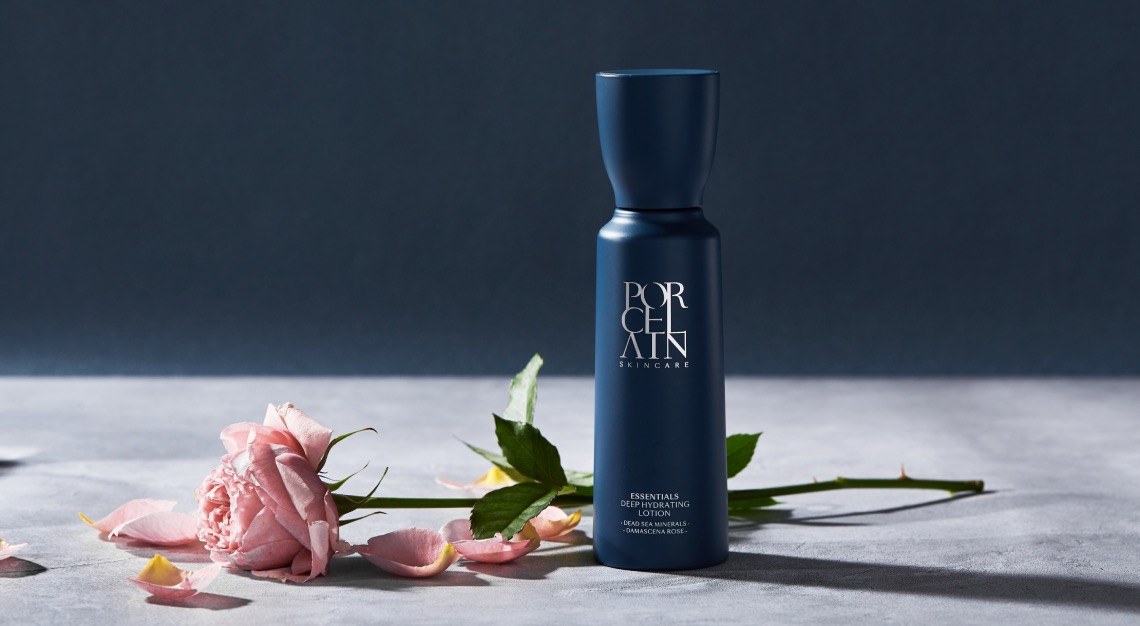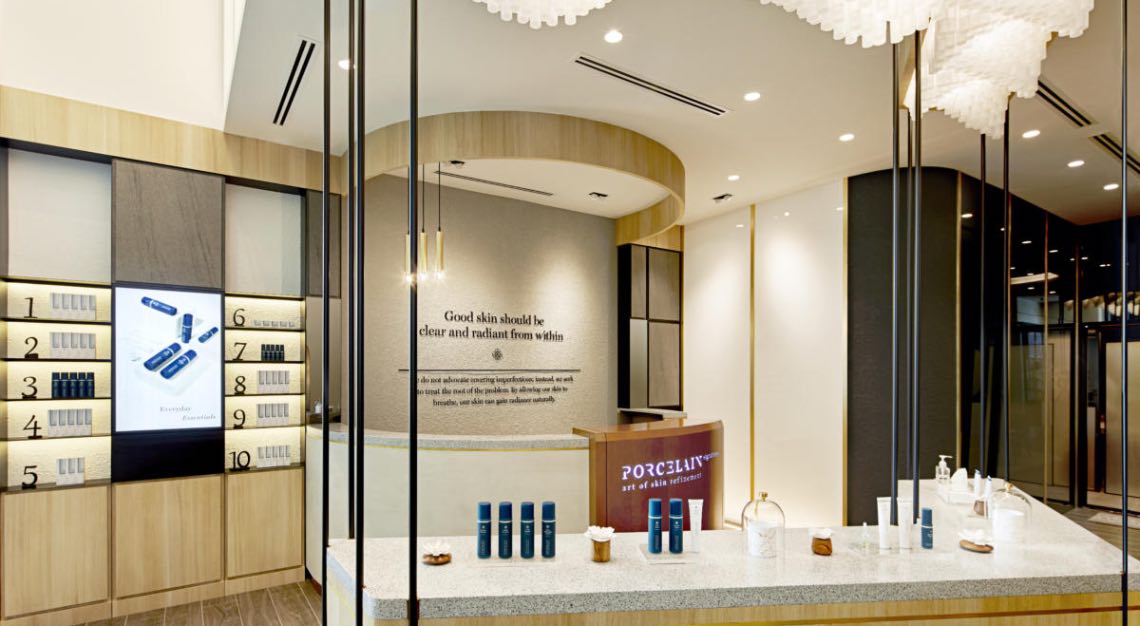 Porcelain The Face Spa
Most are familiar with Porcelain's signature Quintessential facial, but more should get acquainted with the fusion treatment facials. Combining a few of its award-winning facials with its signature Zap treatments, you can achieve even better results in one session. The menu consists of CryoZap, IllumiZap, OxyZap, Sun Rescue Zap and BeespokeZap – each focusing on issues like dehydration, enlarged pores, sun damage, fine lines and wrinkles.
Robb tip: Don't leave the clinic without a look at the spa's range of products. Go for the Essentials HA+ Hydrating Serum, a lightweight hyaluronic acid blend of aloe, elderflower, antioxidants and prebiotics. The Essentials Deep Hydrating Lotion is another good one; the Damask rose-based toner is packed with all things good (vitamin E and B5 included) that will quench parched skin.
Porcelain The Face Spa
15 Cantoment Road
Singapore 089739
Tel: +65 6227 9692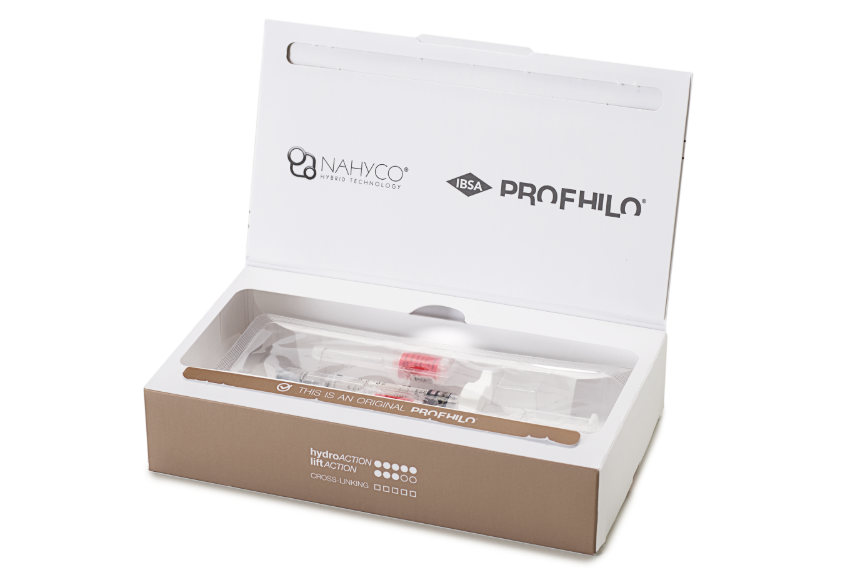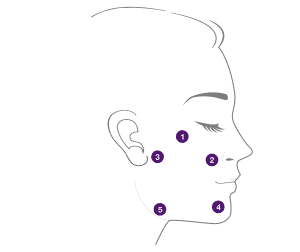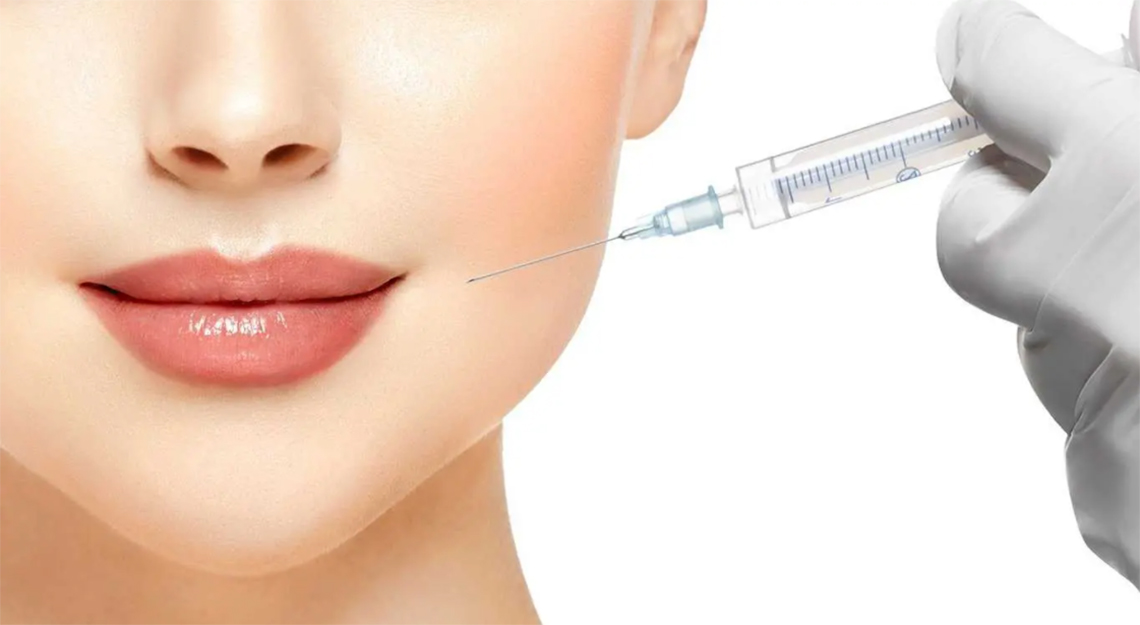 Privé
"Profhilo boasts one of the highest concentrations of hyaluronic acid, and is injected beneath the dermis layer," says Dr Karen Soh, medical director of Privé Clinic. And there's little wonder why it's one of the most popular hydrator treatments to date. What it does is stimulate collagen production, and retain water in the cells, thus increasing the elasticity of one's skin.
It's important to note that Profhilo is not a filler (which is meant to fill up sunken parts of your face or replace lost volume), and does more than typical skinboosters. The treatment is most commonly used on the lower half of your face, namely the cheek, along your jawline, and below your lower lip. It's also able to help with tissue repair, those with acne scars are also encouraged to give it a shot especially for those who prefer a milder form of treatment compared to a chemical peel or microdermabrasion.
Robb tip: Don't expect to see or feel a difference overnight. It takes a couple of days for your skin to feel slightly more hydrated. Those with paler and thinner skin will notice a greater difference, compared to those with thicker, and slightly darker skin.
Privé Clinic
390 Orchard Road
03-03
Palais Renaissance
Singapore 238871
Tel: +65 9848 2888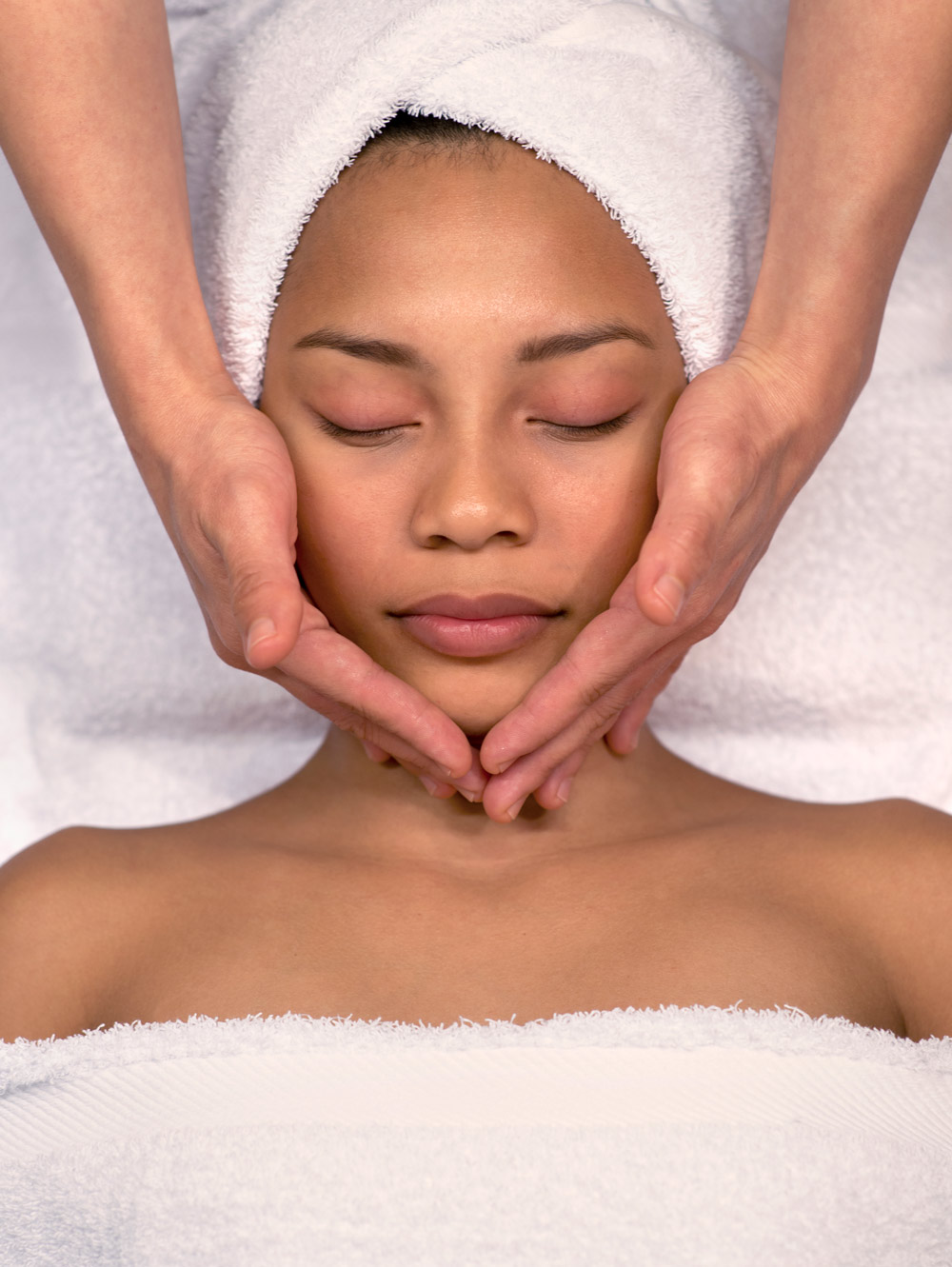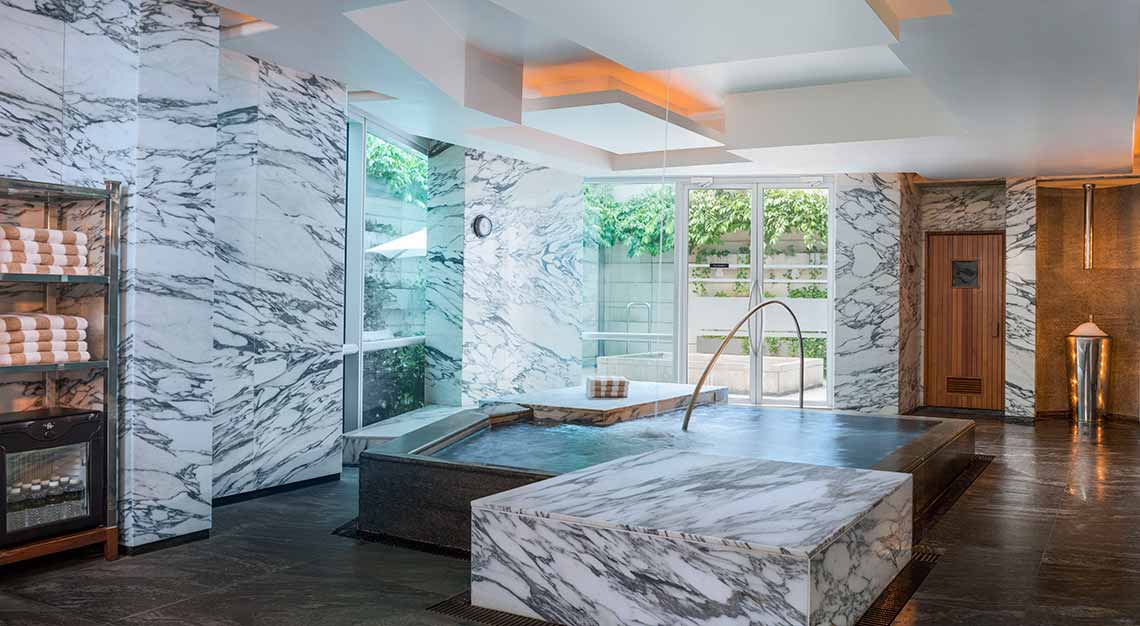 Remède Spa
There's nothing quite like The St. Regis brand. Having nailed the room and dining experiences, the experience is heightened by its Remède Spa, which partners with Valmont and Hommage – stalwarts in the luxury skincare industry – to offer facials for both men and women. Most recently, the spa launched the Valmont Soin Majestic Facial: L'Elixir Des Glaciers, a facial experience stringing together three massage protocols which lift, nourish and sculpt the skin. These techniques are inspired by the Japanese Kobido, a 540-year-old massage practice that targets deep muscles based on more than 1000 methods.
The Kobido remains as a traditional art of rejuvenation for Japanese women, focusing on a veritable ballet of tapotement techniques and friction on the meridians and other acupuncture points around the face and neck. Aesthetic lifting methods are used to tighten the skin, using a mix of friction, effleurage and smoothing motions with the use of the signature Masque Majestueux. Comparing the spa with its industry counterparts, these massage techniques are highly distinct and unique; one can count on his or her trained therapist to exert the right amount of pressure on the different areas of the face.
But what ultimately leaves your face with a smooth, radiant shine is the last leg of the ritual: the Regenerating Mask Treatment. This layer of pure collagen results in an all-natural lifting of the face, neck and hands, adding instant firmness and glow to your skin. The Valmont Soin Majestic Facial: L'Elixir Des Glaciers facial is a 90-minute experience exclusive to Remède Spa, and priced at S$558.00++.
Robb tip: Really, enjoy the functional facial massages throughout the experience. Your tense facial muscles, surprisingly, will feel highly rejuvenated after.
Remède Spa
The St. Regis Singapore
29 Tanglin Road
Singapore 247911
Tel: +65 6506 6896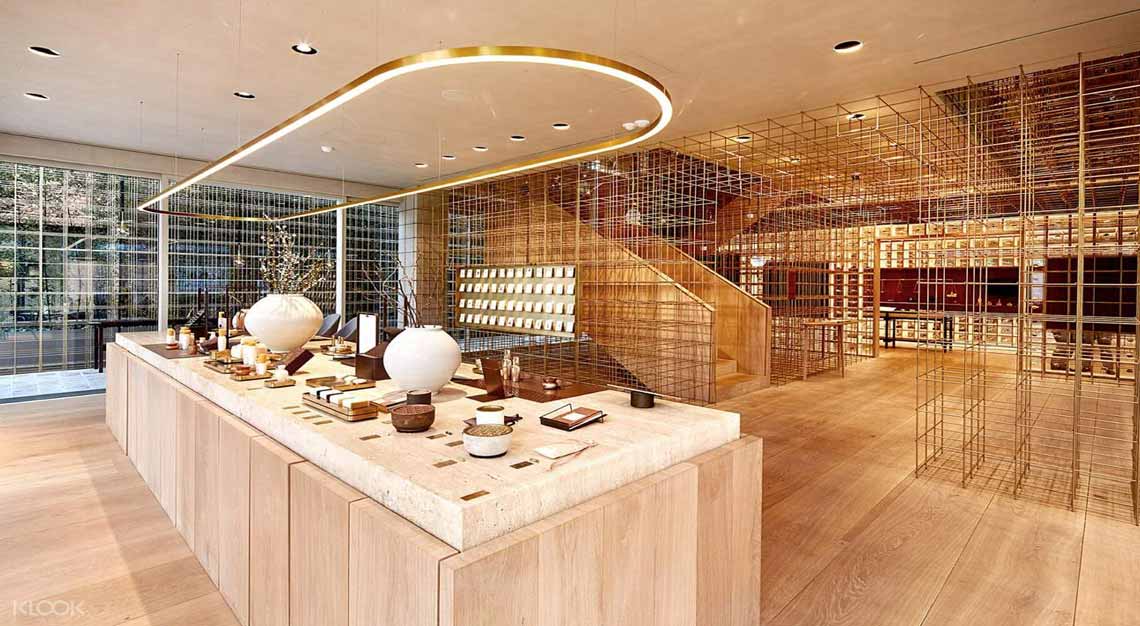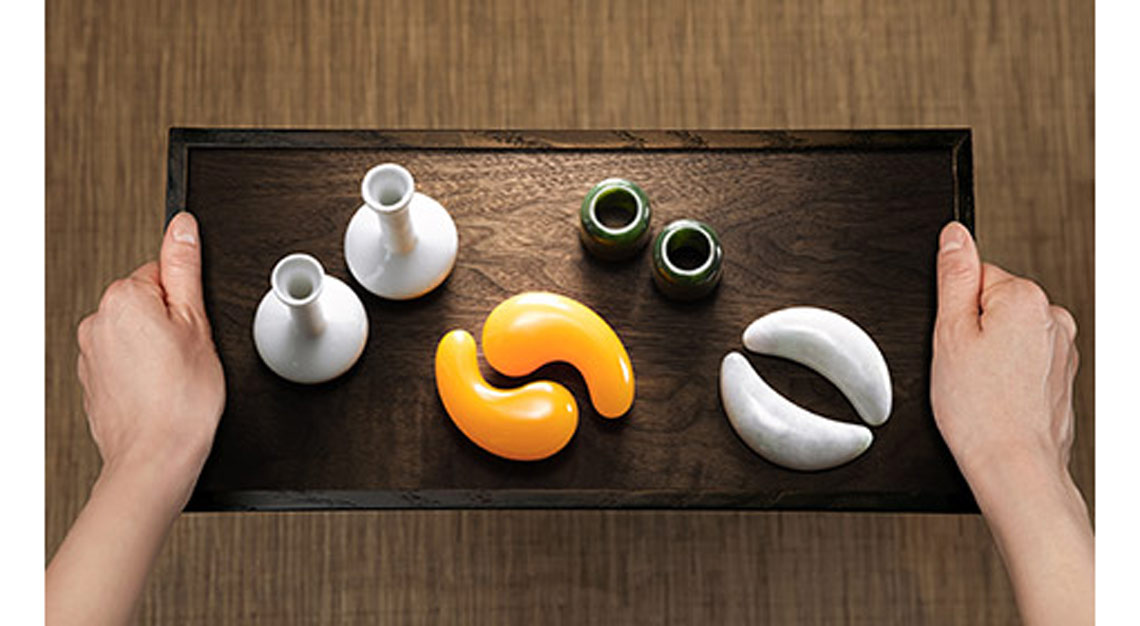 Sulwhasoo
There's a lot to love about Sulwhasoo. The Korean luxury skincare brand is renowned for abiding by tradition, which means old-school facial tools and well, plenty of Korean ginseng. As Korea's favourite health food, it also helps prevent ageing and maintain skin's elasticity. Try the popular Concentrated Ginseng Renewing Treatment, which will help rejuvenate, tighten and brighten your skin while giving collagen renewal a boost. The facial is carried out with a special 'twist and pinch' technique that improves lymph drainage, and won't let you off without at least two face massages.
Robb tip: The 80-minute Men's Treatment aims to strengthen the skin to achieve a more youthful complexion.
Sulwhasoo
15 Stamford Road
Capitol Building, 01-72/73
Tel: +65 6844 9766
(also available at Ion Orchard and Westgate)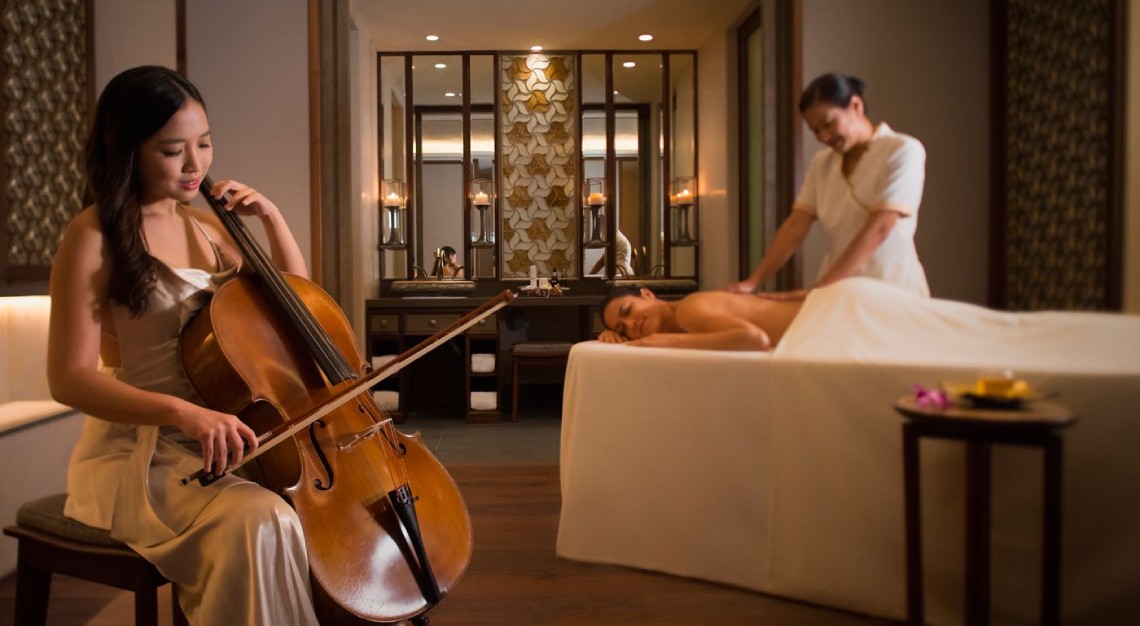 The Ritz-Carlton Spa
Escape from reality to this underwater oasis at the Ritz-Carlton, where calming blue lights are surrounded by lush greenery and the sounds of nature. It is the city's first La Mer spa, and if you haven't been, we suggest starting with its signature La Mer Miracle Broth Facial, a 90-minute treatment that's perfect for skin regeneration. This 'broth' is an elixir designed to lock in the moisture while it soothes and brightens your skin. The treatment is then finished with a special ice sequence that aims to seal in the essence for that long-term glow.
Robb tip: Go big or go home. Sign up for a day spa for a much-needed respite. The Intense Beauty package will treat you to a 15-minute Body Reviver, 15-minute Smooth & Firm Body Butter treatment, 60-minute Luxe Manicure and 90-minute La Mer Custom Facial.
The Ritz-Carlton, Millenia Singapore
7 Raffles Ave
Singapore 039799
Tel: +65 6434 5203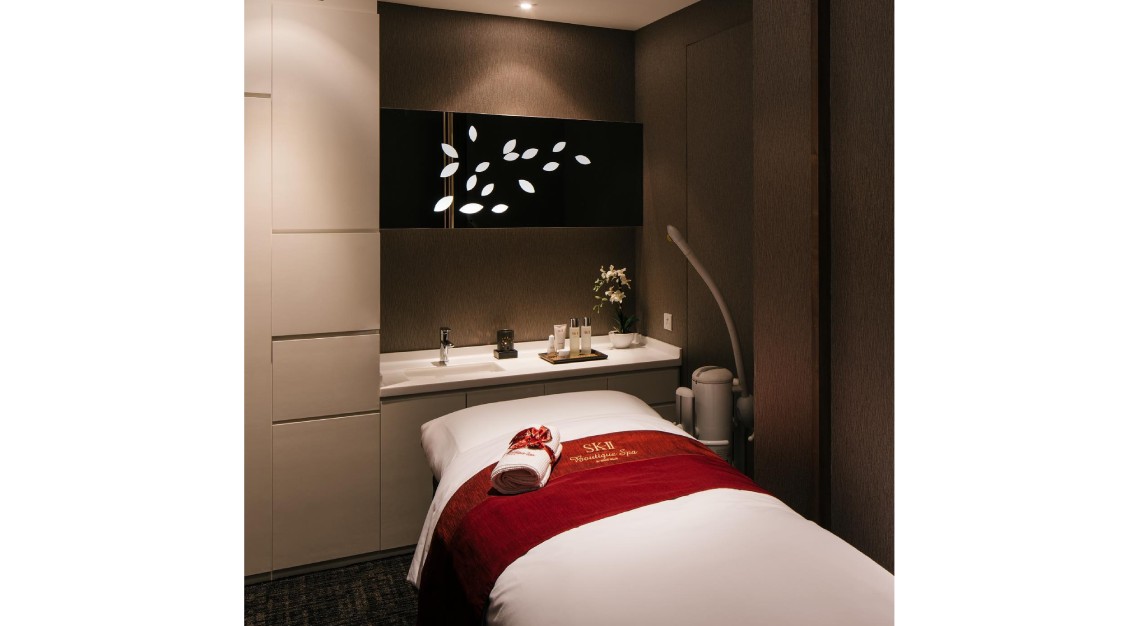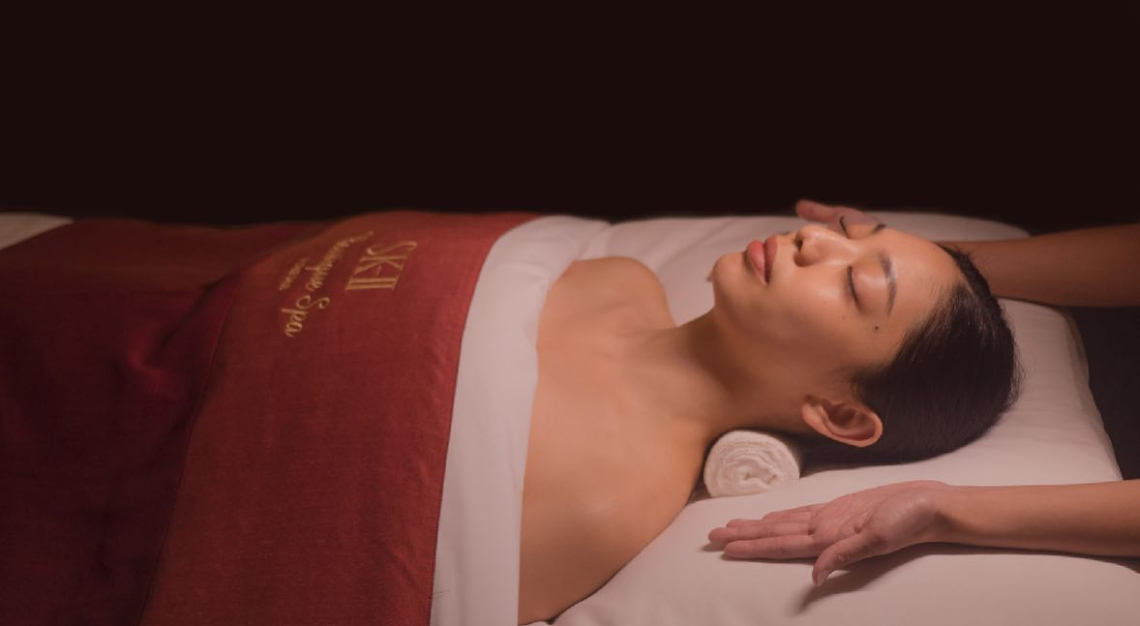 The SK-II Boutique Spa by Senze Salus
Book yourself the 60-minute SK-II Discovery Facial at one of the most relaxing spas around. It's great for dehydrated skin, and it comes with everything that you'd expect: a comfy bed, great service and sophisticated technology. A sonic cleansing wand and cold ion machine will be used to work magic on any dull skin, tightening the pores, soothing redness and erasing dark circles.
Robb tip: Spare no expense when it comes to skincare, we'd say. The most premium treatment on the spa menu, a 105-minute Senze Renewal Proionic Facial, combines INDIBA Radio Frequency technology together with the soothing touches of skilled therapists to help skin cells recover their natural function. The end result? Reduced wrinkles and expression lines, along with firm facial contours.
SK-II Boutique
252 North Bridge Road
Raffles City Shopping Centre, 02-26B
Tel: +65 6336 4880