The maison's signature Serpenti motif is accentuated in superlative forms using purple and gold hues
If there's one thing Bvlgari doesn't shy away from, it's bright, striking colours. Many of the jewellery house's past collections serve as a testament to this from the visually-arresting Wild Pop high jewellery collection to the playful Festa series that draws design cues from fun birthday party frills – think balloons, cakes and lollipops. This time round, the amethyst serves as a muse for the maison's newest capsule release: the Serpenti Amethyst Capsule Collection.
The use of amethysts can be traced back to as early as 4000 B.C., an era that saw the stone serving as a regal protection charm for the Egyptians. In ancient Rome and Greece, the amethyst bedecked the crowns, sceptres and rings of royalty. As such, it's fitting for the maison to breathe new life into three of its iconic Serpenti timepieces with this glorious gemstone, gold and a selection of coloured precious stones, all set in fun, unanticipated combinations.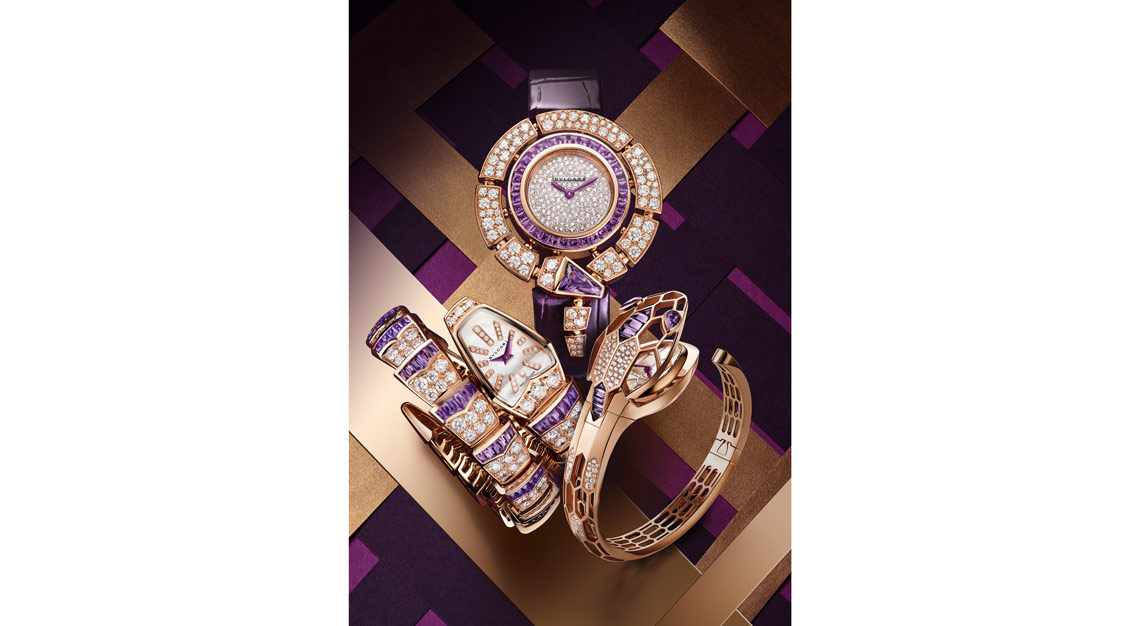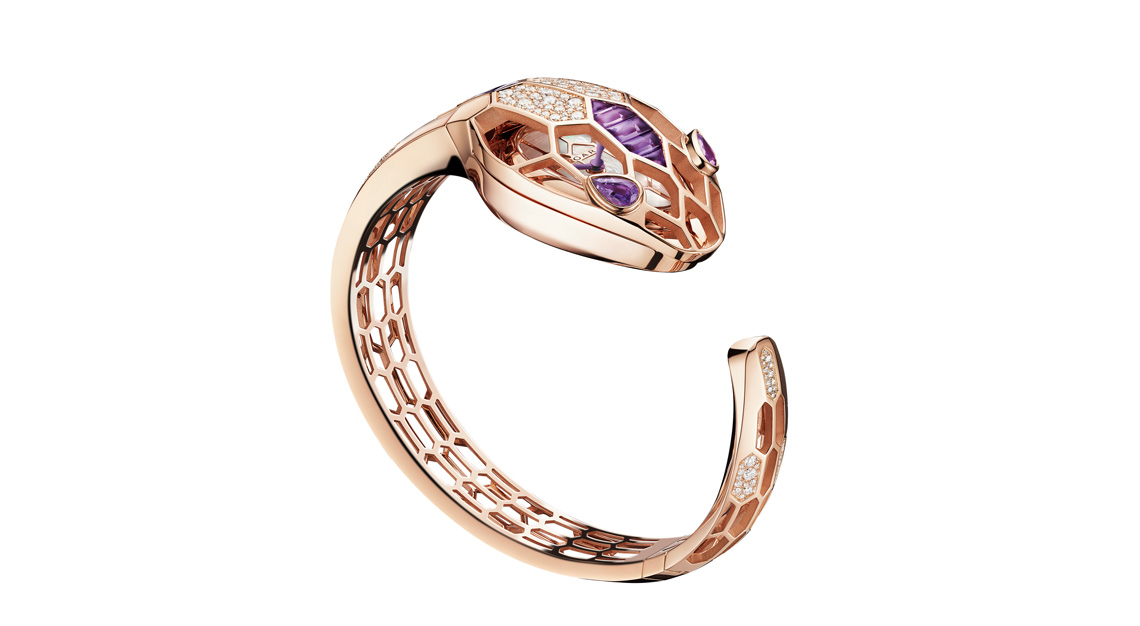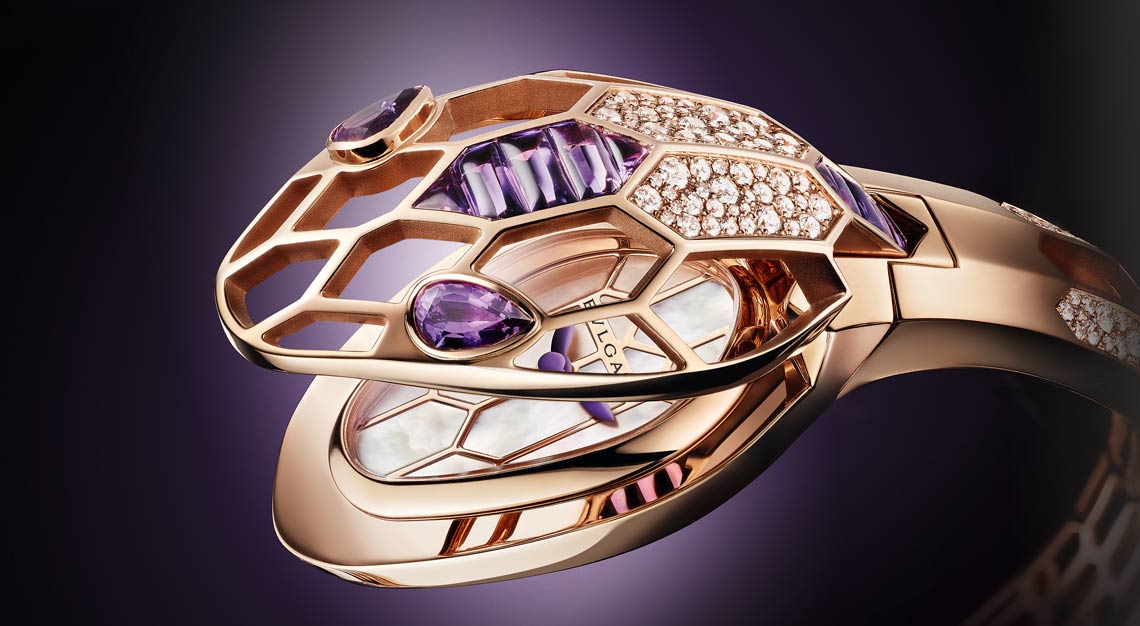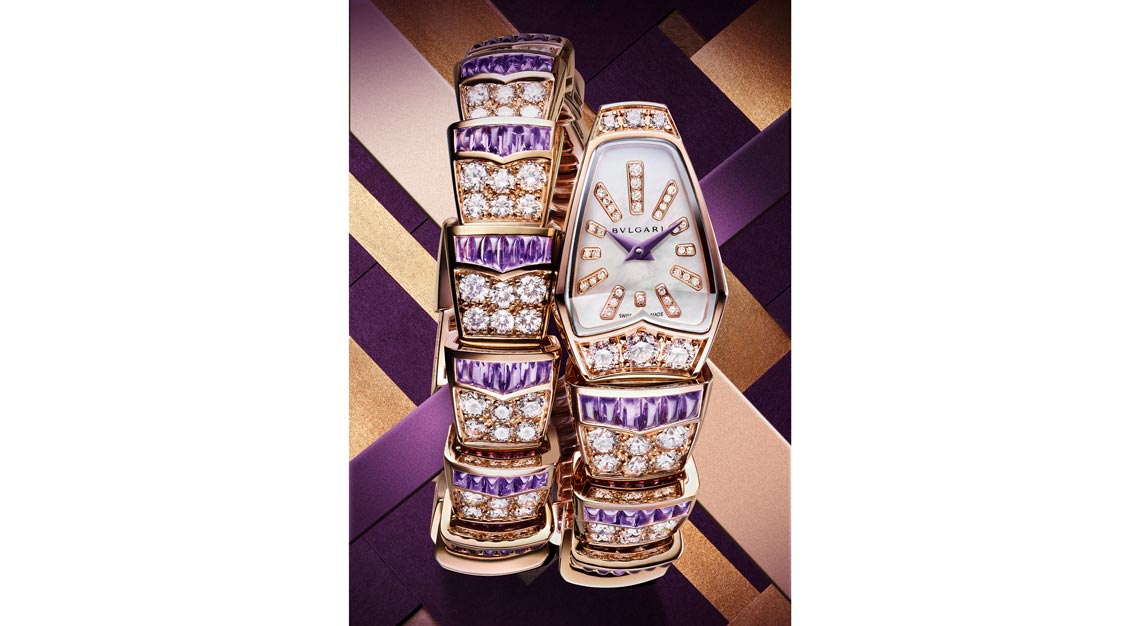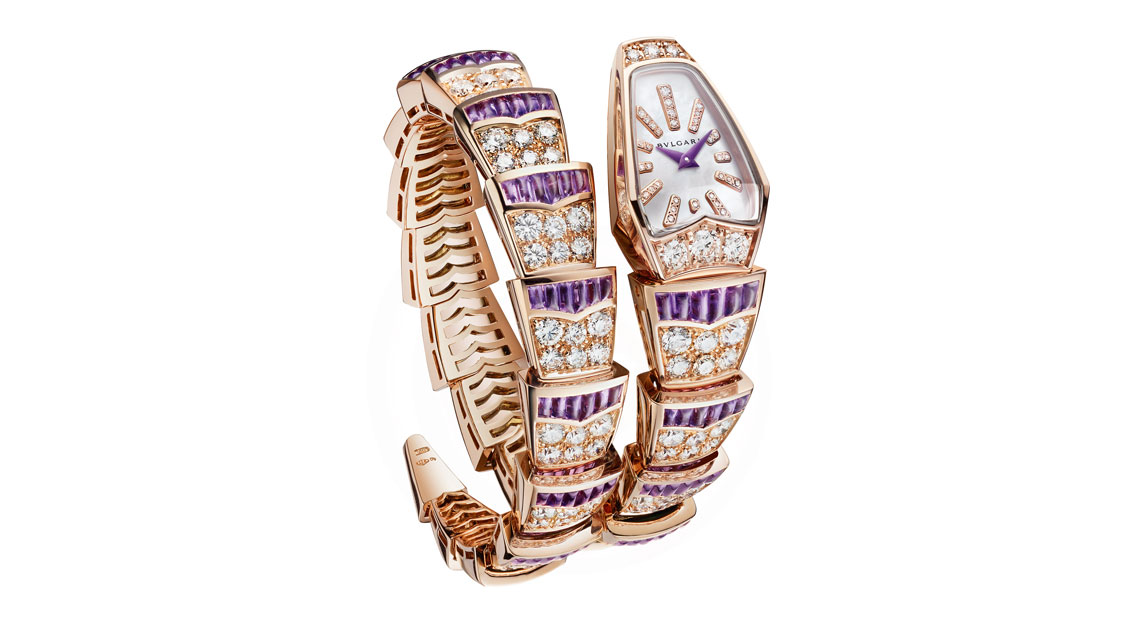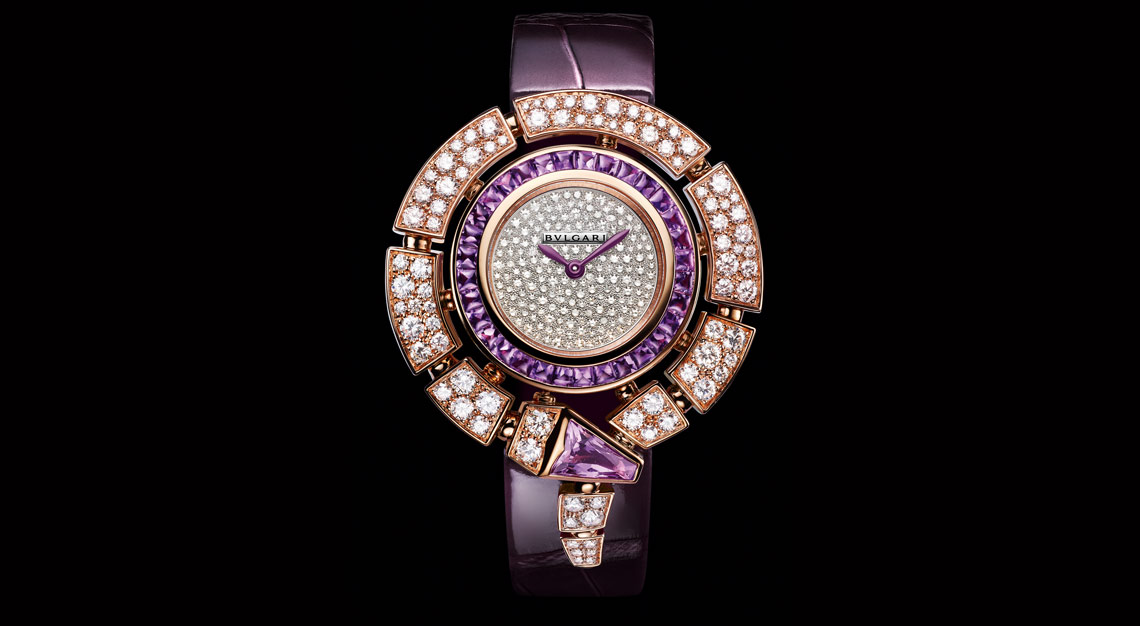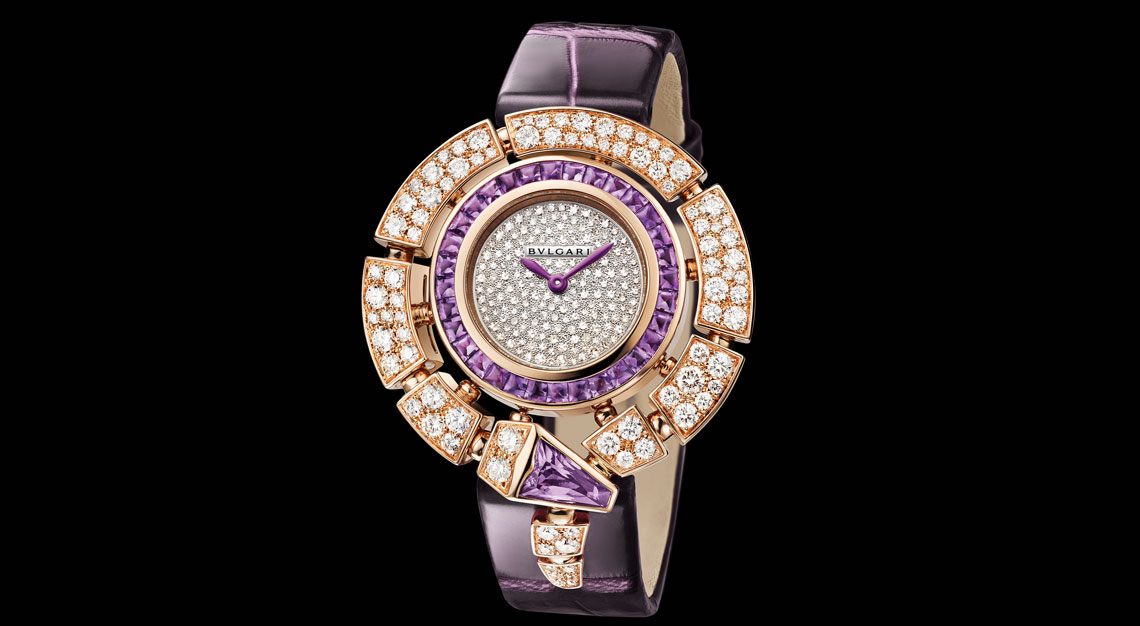 These reconstructed timepieces are jewels as much as they're watches, and each bears a distinct style. The Serpenti Misteriosi Bangle, which was was first introduced in 2016, has been reinterpreted with a set of baguette-cut amethysts that resembles the scales of the snake, with pear-shape cut amethysts to emulate the eyes of the reptile.
On the other hand, the Serpenti Scaglie, Bvlgari's iconic wraparound bracelet with a snakehead dial, has been updated with buff-cut amethysts set in rose gold and paired with brilliant diamonds to resemble the scaglie, or scales, of the serpent. The 126 amethysts weigh a total of 6.65 carats, and the hour and minute hands are bathed in rich violet to stand out against the model's mother-of-pearl dial.
Equally enchanting is the Serpenti Incantati, which was first introduced in 2016. For this collection, the timepiece sports a rose gold case set that's dusted with diamonds, with a total of 33 amethysts weighing 2.45 carats. The timepiece is elegantly finished with a violet alligator strap.