The oeuvres of Jean Schlumberger are just as modern and wearable today, as they were 40 years ago
There's a recent resurgence of the bold, gold and fulsome jewellery creations of the '60s to '80s, a trend that can perhaps be attributed to the fact that many renowned brands are bringing back vintage designs from their archives. One of the architects of this renaissance is undoubtedly Tiffany & Co., who, in recent years, has been digging into its archives to revive the designs of Jean Schlumberger.
Tiffany never really ceased the production of his signature creations such as the Sixteen Stone rings and Rope designs, but his audacious, nature-inspired creations are making a welcome comeback into the Tiffany high jewellery portfolio.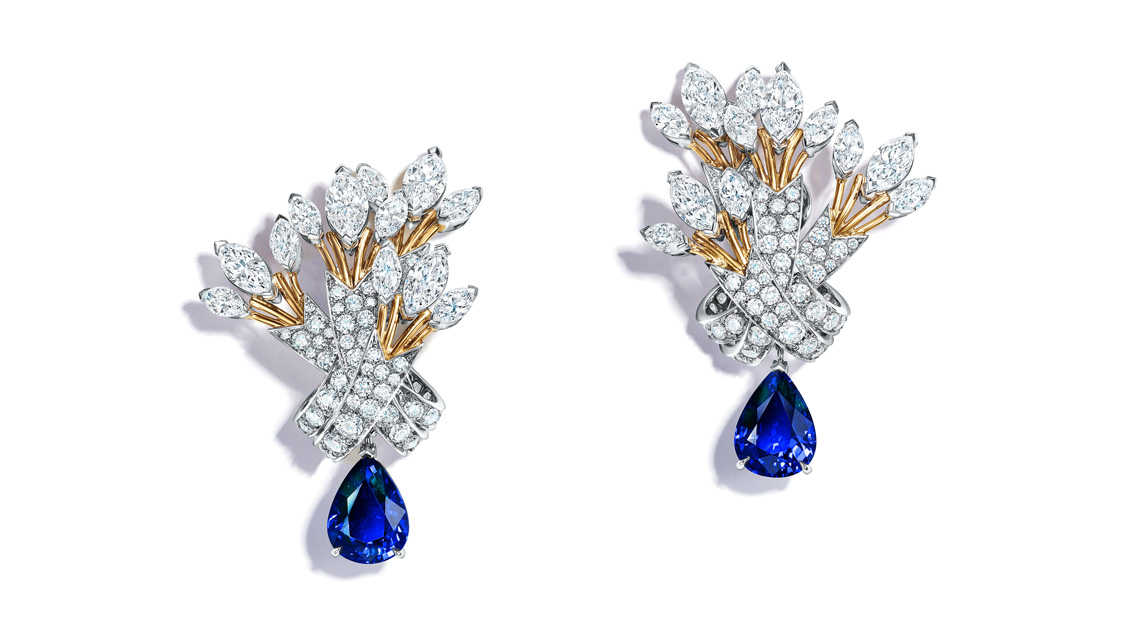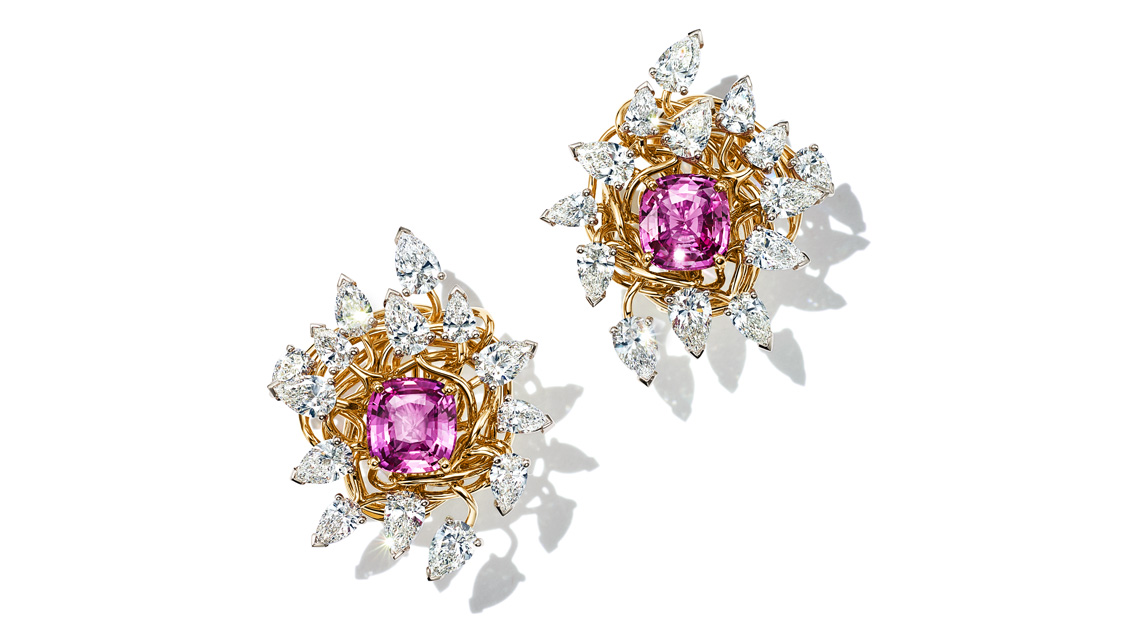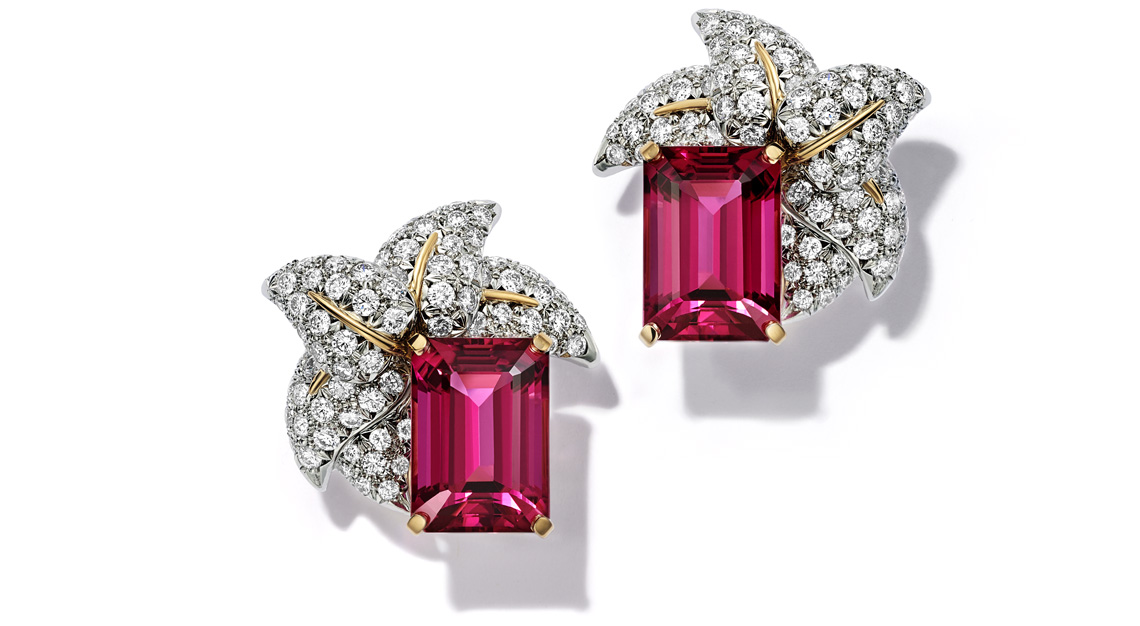 The jewellery designer – some would argue that he is an artist – penned a new design lexicon for the American jeweller between the '50s and the '80s, when he painted nature-inspired jewels with a palette of diamonds, coloured gemstones, platinum, gold and enamel. Schlumberger derived his inspiration from the wildlife, flora and fauna that he encountered on his extensive travels around the world, and introduced an exotic style to the Tiffany design language. His designs were often characterised by organic forms and a realistic depiction of nature, and were worn by the likes of Jackie O, Elizabeth Taylor, Greta Garbo and more.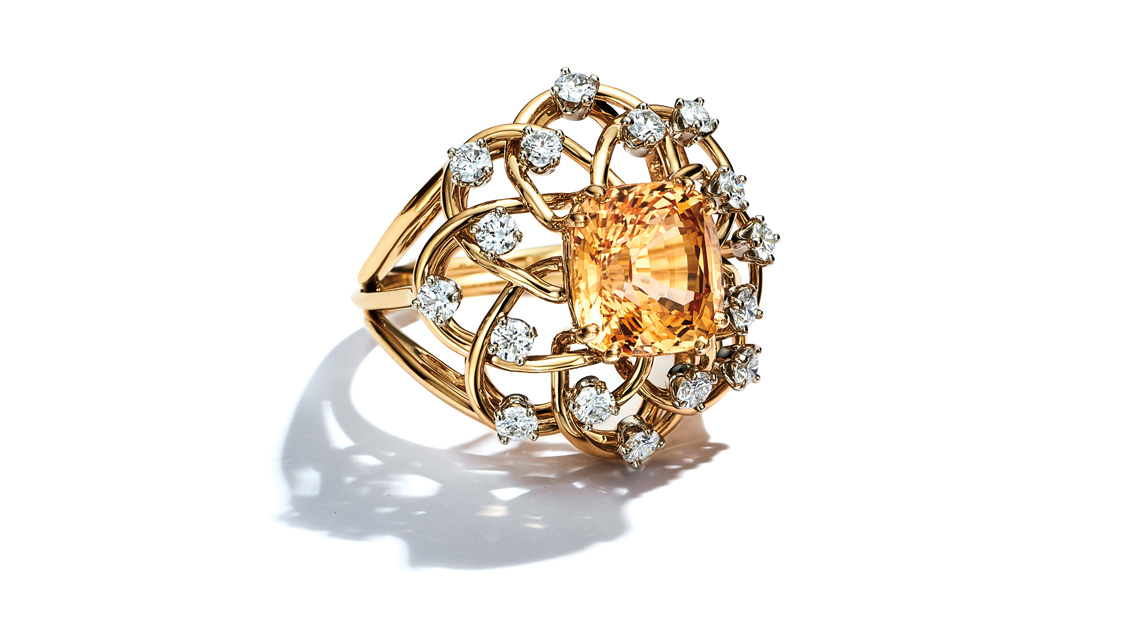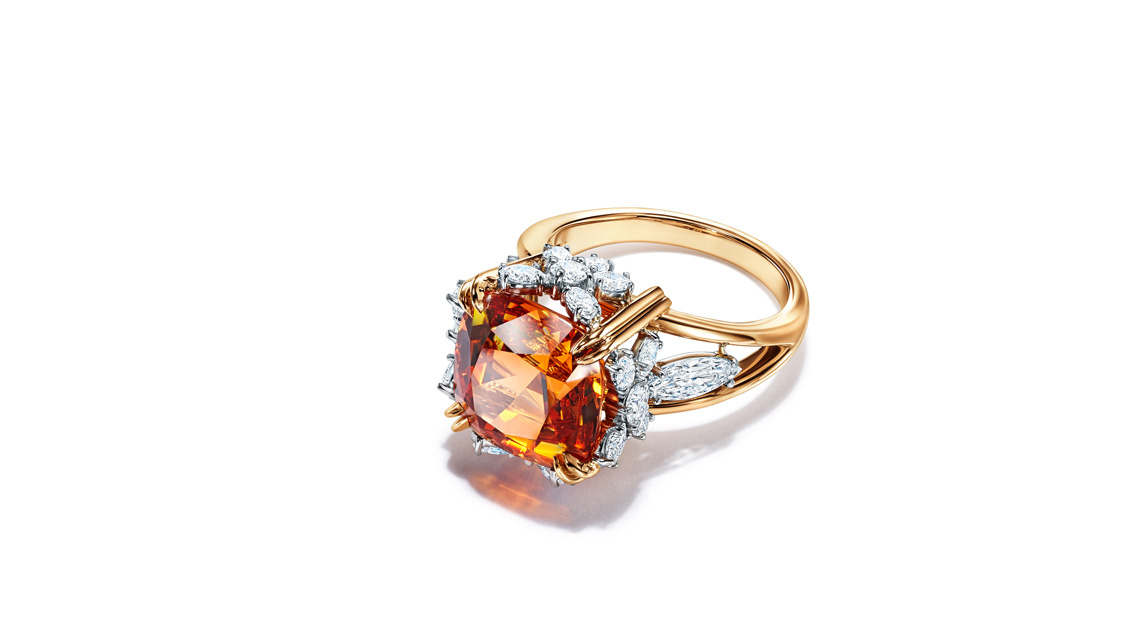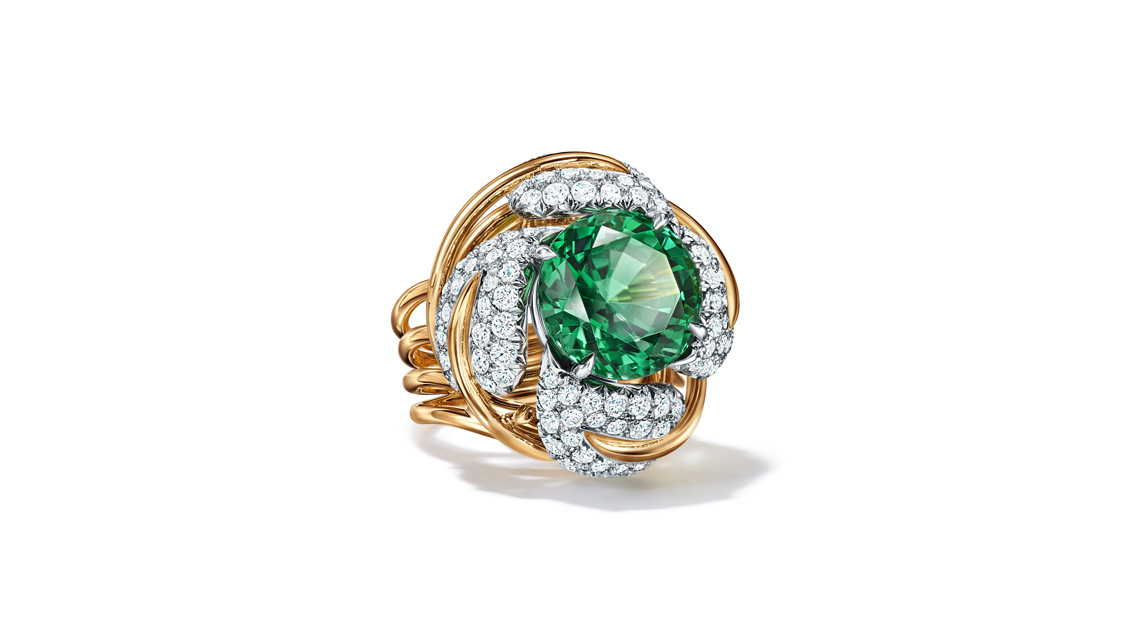 Divided into four chapters – Flora, Fauna, Icons and Fantasy – the Legendary Designs of Jean Schlumberger collection showcases the designer's uncanny ability to transform mundane creatures and items such as insects, baskets, and fish into bejewelled works of art.
The Panier ring, for example, is a reinterpretation of the very commonplace basket, and demonstrates Schlumberger's peerless craftsmanship and refined eye for design – the gold is beautifully articulated and textured to emulate the weaves of the basket, set with diamonds and highlighting a cushion-cut spessartite.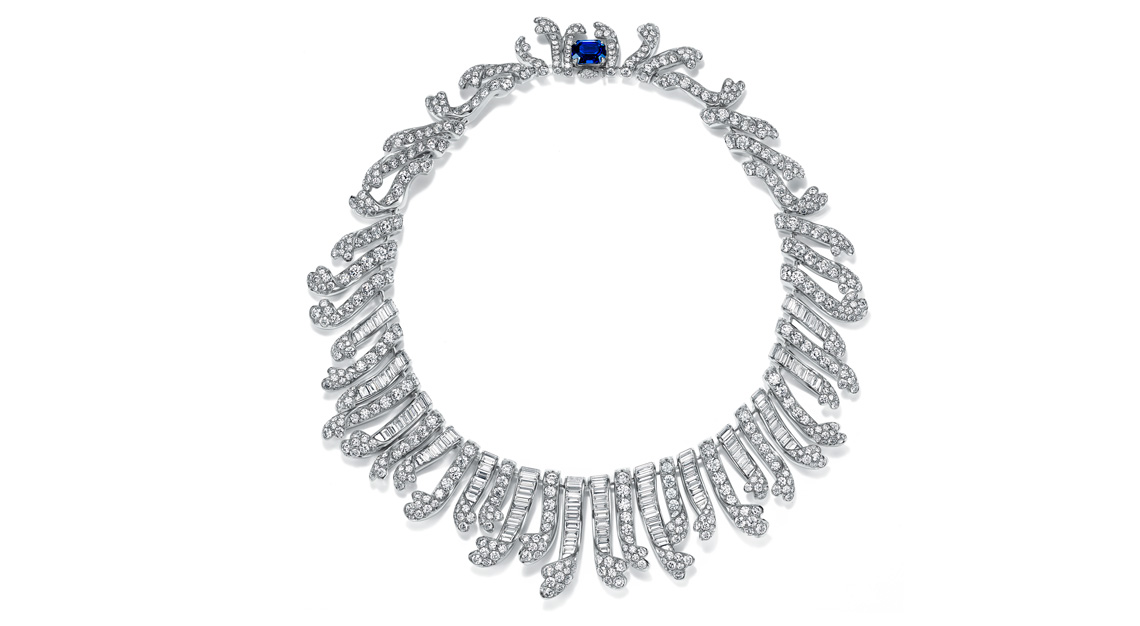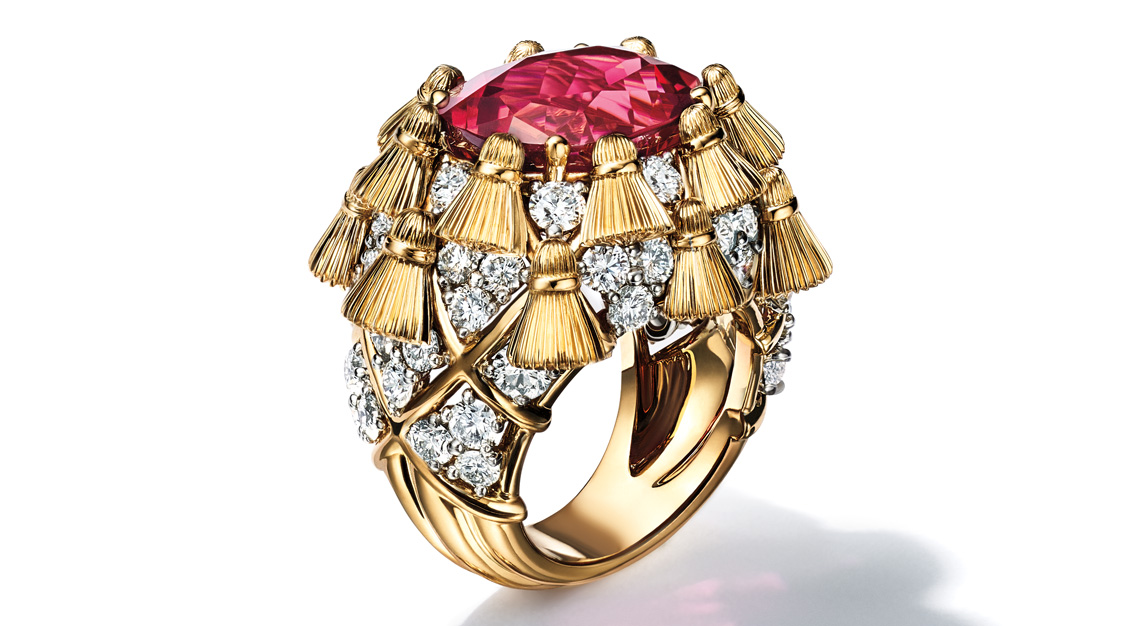 Then, there's the Tapestry ring, an ornate creation that Schlumberger designed to pay tribute to his family's heritage in textile manufacturing back in France. The craftsmanship is so precise that the gold tassels appear to be in motion, each strand perfectly imitating the entangled threads of the motif.
The highlight of the collection is the Baguette Fringe necklace, a modern take on this iconic jewel that typically emulates these playful strands with gold and coloured stones. For this collection, however, Tiffany has utilised an array of brilliant- and baguette-cut diamonds to achieve the same effect. It's a necklace that deserves an updo, as the clasp at the back features a delightful surprise: a five-carat, emerald-cut blue sapphire.