Not all superheroes wear capes
There's a car missing from James Bond's collection; Christie's London has got its hands on it. And come 28 September, the automobile will change hands to one lucky collector who has between £1.5 million (S$2.5 million) to £2 million (S$3.3 million) to spare.
The silver birch Aston martin DB5 is one of eight stunt replicas the British carmaker built for No Time to Die, the 25th and latest film in the James Bond series. As the only DB5 stunt car that will be released for sale, the car will be the top lot in Sixty Years of Bond, a two-part charity sale Christie's is holding in collaboration with EON Productions to mark the 60th anniversary of the Bond films.
The auction will present a total of 60 lots. 25 of them will be offered at an exclusive, invitation-only live sale on 28 September and 35 on an online sale that's open to collectors worldwide. The latter will run from 15 September to James Bond Day on 5 October. Proceeds from the sale will benefit 45 charities.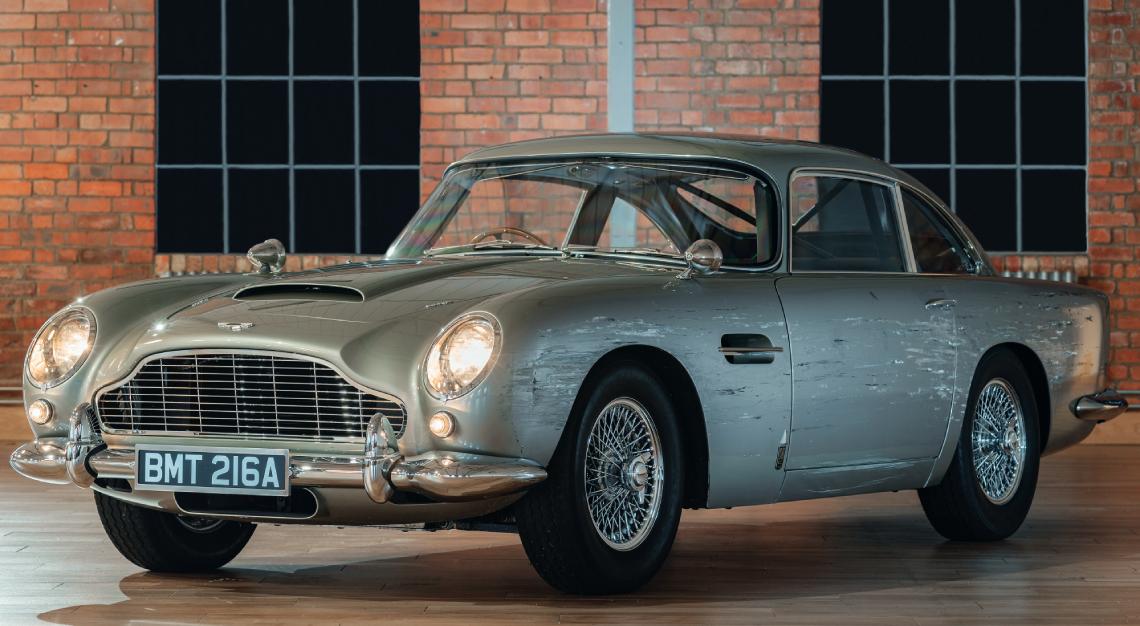 As the sale highlight, the Aston Martin DB5 will be available only at the live event, along with two other Aston Martins: a V8 (£500,000 to £700,000, S$823,000 to S$1.15 million), one of three modified for No Time to Die and driven by Daniel Craig in the film, and an Aston Martin DBS Superleggera No Time to Die 007 Special Edition (£300,000 to £400,000, S$494,000 to S$658,000) with a unique plague etched with the signatures of the producers and Lashana Lynch, who made waves in the film as Nomi, the first ever female 007.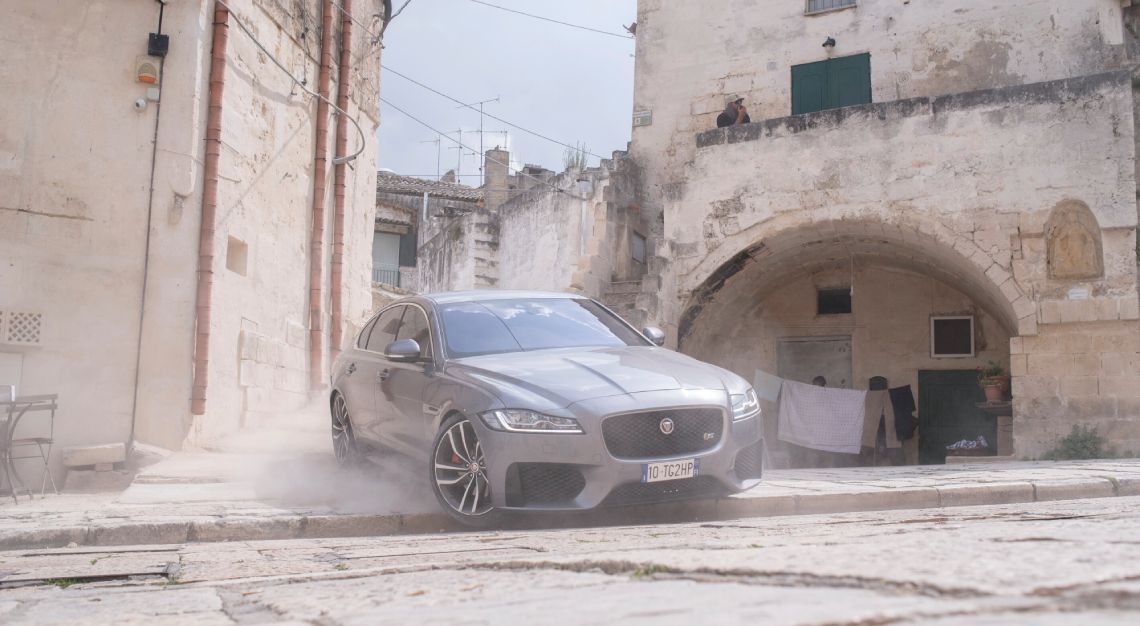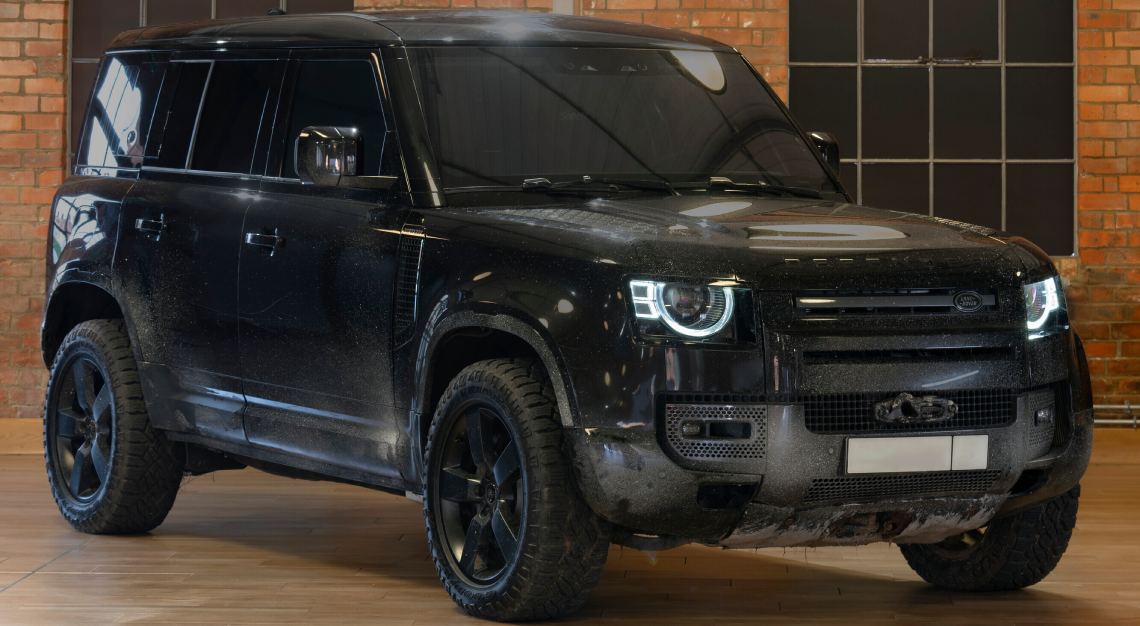 Other cars from the film available in the auction include a Land Rover Defender 110 (£300,000 to £500,000, S$494,000 to S$823,000), which Land Rover gave special permission to allow on set months before the car's global launch; a 007 60th Anniversary Land Rover Defender (£200,000 to £300,000, S$329,000 to S$494,000) with an instrument panel end cap etched with the "60 Years of Bond" logo; a No Time to Die Range Rover Sport SVR Stunt Car (£80,000 to £120,000, S$132,000 to S$197,000) that was used in a car chase sequence; and a Jaguar XF (£50,000 to £70,000, S$82,000 to S$115,000) that appeared in the film's pre-credit sequence.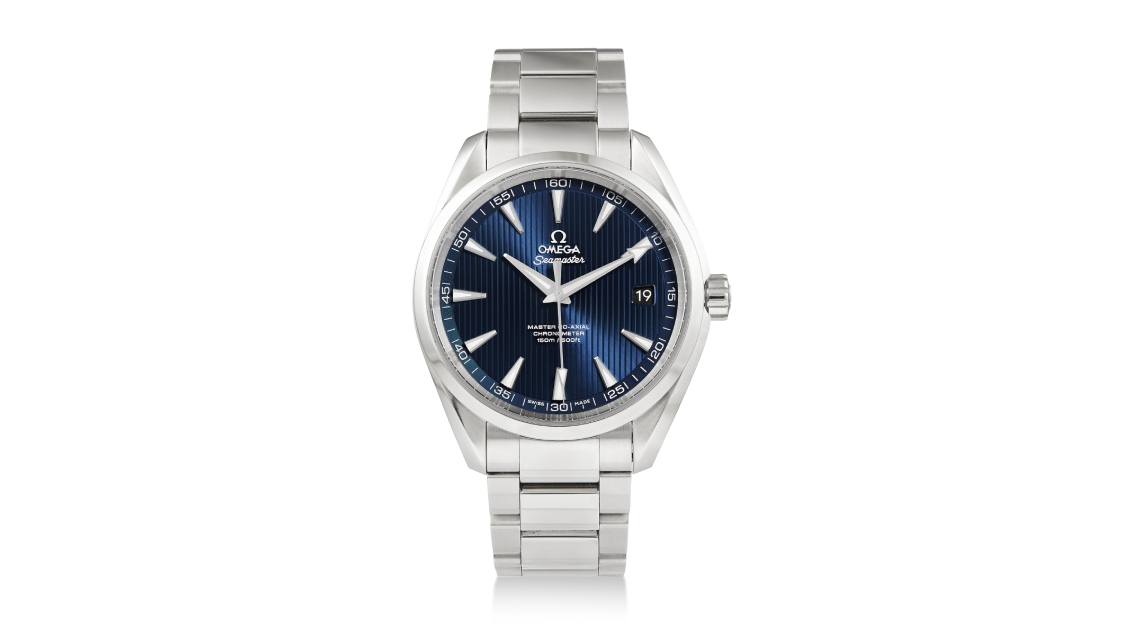 No Bond film is complete without some wrist candy, and so is no Bond auction. Omega is the timepiece brand of choice here, with two watches up for grabs. The Omega Seamaster Diver 300m 007 Edition (£15,000 to £20,000, S$25,000 to S$33,000), designed with input from Craig and the filmmakers, has a mesh bracelet and is made in titanium to stand up to the rigours of Bond's action scenes. The Omega Aqua Terra 150m (£15,000 to £20,000, S$25,000 to S$33,000), is a stylish piece with a striking blue dial.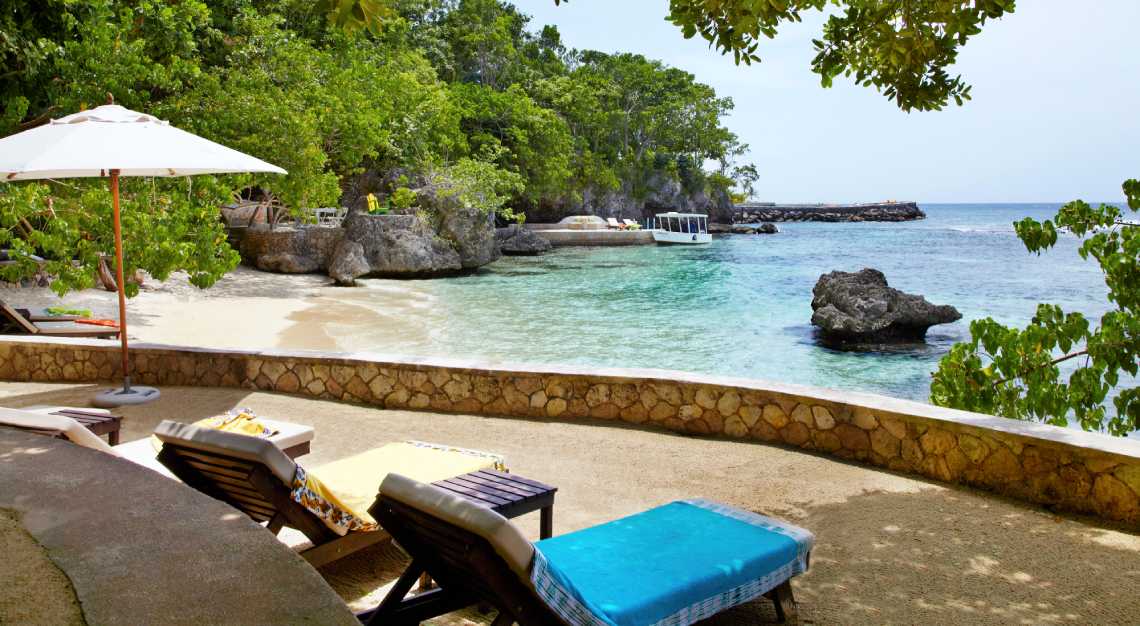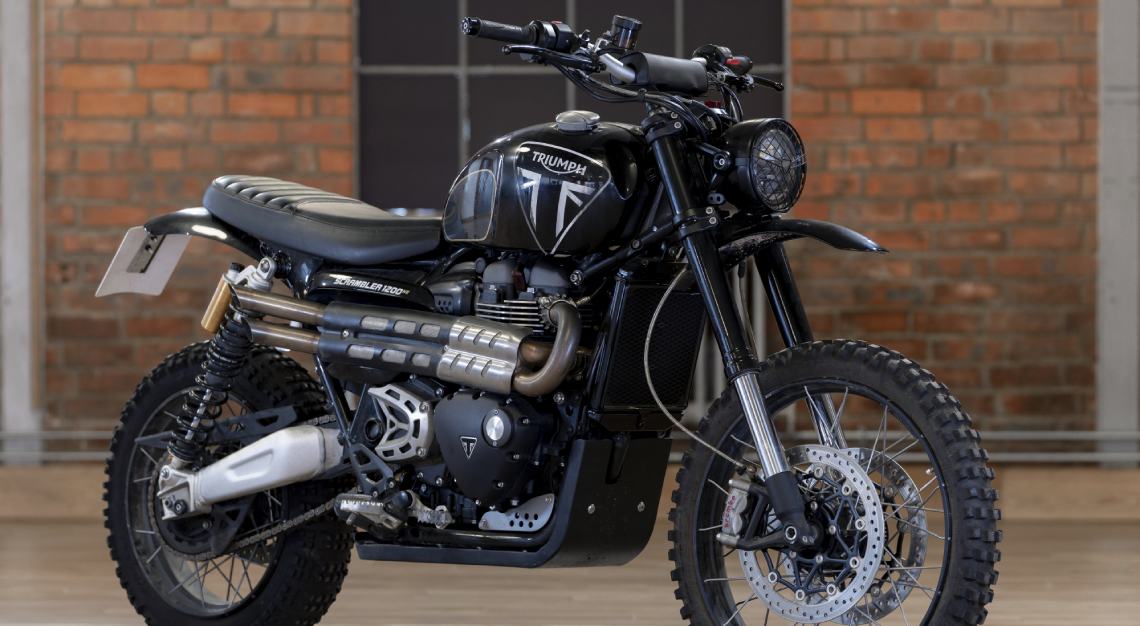 Another highlight of the live auction are six lots that each represent one of the six actors who have played Bond. Proceeds from the sales of these lots will go towards the charities personally selected by the actors or their estates.
The lot representing Sean Connery is a five-night stay at the Fleming villa at GoldenEye, Jamaica (£30,000 to £50,000, S$49,000 to S$82,000), where author Ian Fleming came up with his now-iconic character. The experience comes with a facsimile of writer Berkeley Mather's annotated working script for Dr No, the first Bond film, which was shot on Jamaica. Connery's estate's chosen charity is the Scottish Youth Film Foundation.
Craig is represented by a Triumph Scrambler 1200 XE stunt bike (£20,000 to £30,000, S$33,000 to S$49,000), used in a chase in the pre-credit sequences of No Time to Die. The actor has chosen Severn hospice as his charity.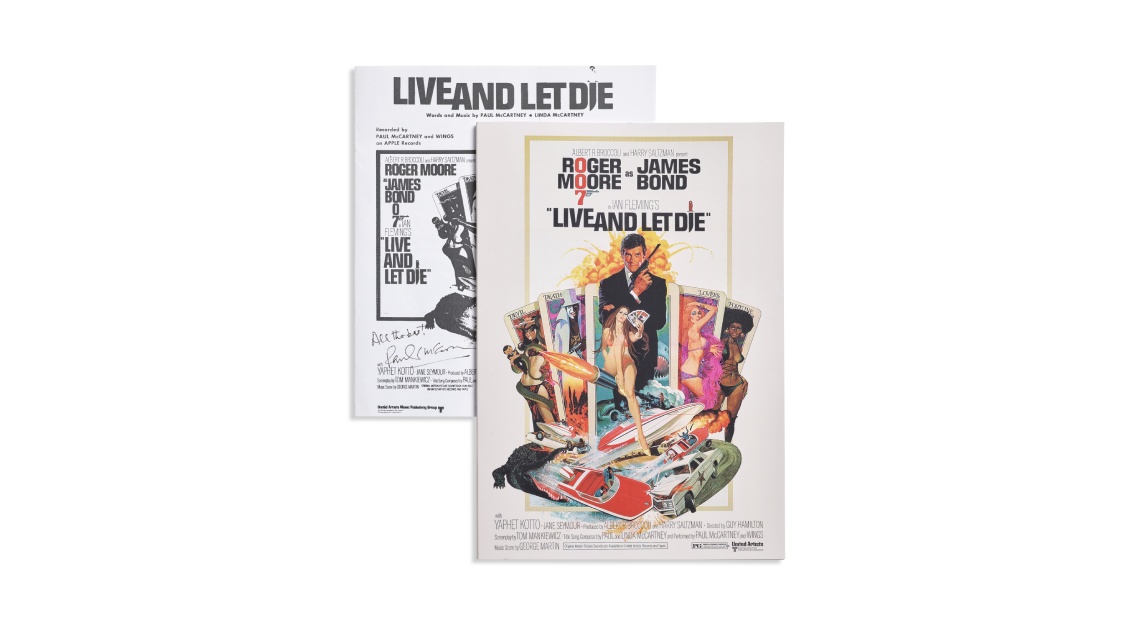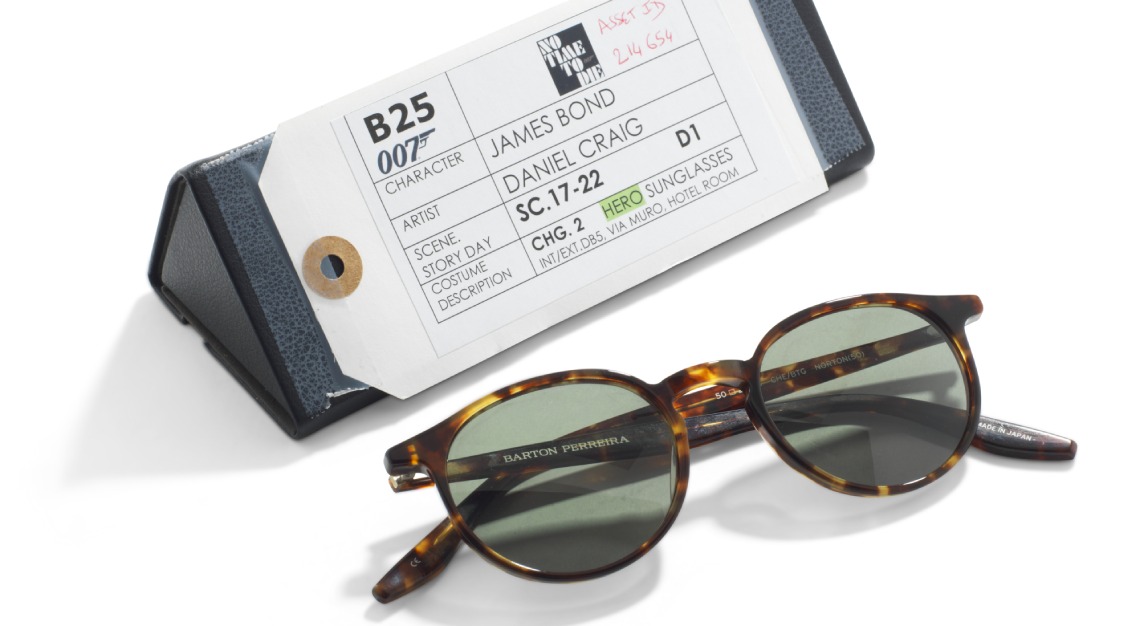 Making up the remaining lots of the live auction and the 35 lots in the online auction is a covetable collection of film memorabilia. There's sheet music for Live and Let Die (£3,000 to £5,000, S$4,900 to S$8,200), the theme song for the 1973 Bond film of the same name signed by Paul McCartney; a BMW 750il miniature model used in the finale car chase sequence of Tomorrow Never Dies from 1997 complete with intentional continuity damage (£7,000 to £10,000, S$11,500 to S$16,400); and a pair of Barton Perreira 'Norton' sunglasses worn by Craig £10,000 to £15,000, S$16,400 to S$25,000).
Charities that will benefit from the auction include Johns Hopkins Medicine, UNICEF Children's Emergency Fund, and Women for Women International. The pre-sale highlights exhibition will be on public viewing from 15 to 28 September at Christie's at 8 King Street, London. View the lots, buy the printed catalogue, and find out more details here.