Name a better duo, we'll wait
No matter what the world throws at us – pandemics, social unrest, in-laws – at the end of the day we can find sanctuary in a lovely little cocoon of spirits and smoke. We've gone in pursuit of the perfect pairing of spirit and cigar to enjoy, perhaps next to a crackling fire, this holiday season.
In some cases, the bourbon in question is tailored specifically to enjoying it with a great cigar. In other instances, we've tasted a myriad of single malts, ryes, Cognac and more to tease out the subtle tasting notes of the spirit – imparted by the distilled grain itself or by some time finishing in sherry casks – to understand how it could match up the flavour profile of the tobacco in our favourite cigars. Here, five pairings in which the distiller's skill perfectly (and sometimes purposefully) complements the cigar maker's art.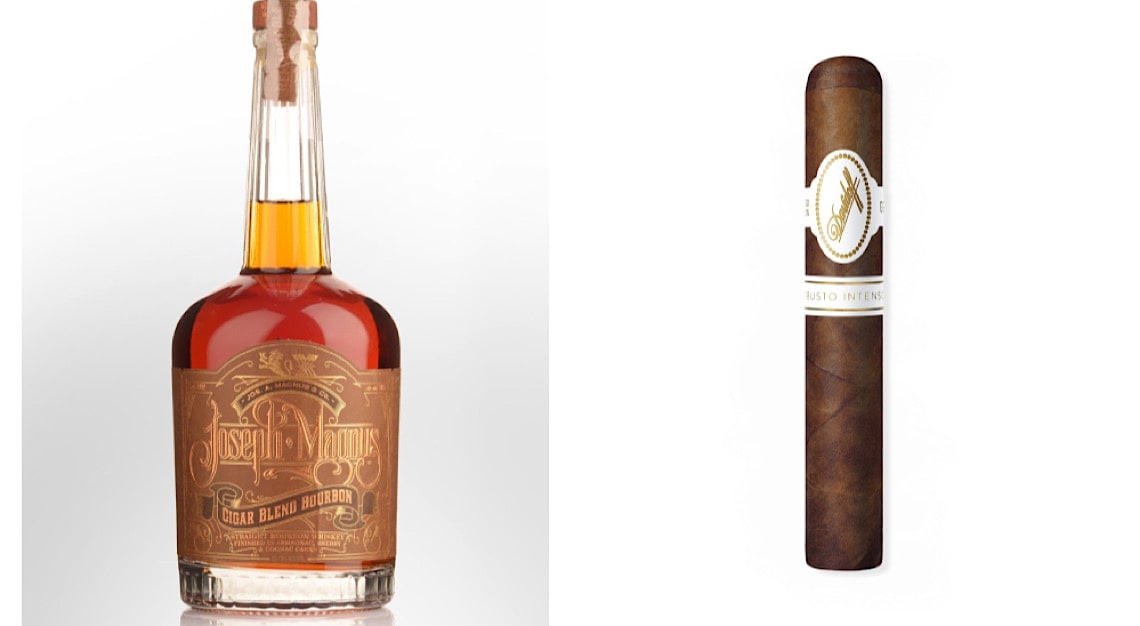 Joseph Magnus Cigar Blend Bourbon + Davidoff Robusto Intenso
It's a good sign when a bourbon's master blender is a cigar smoker herself. For Cigar Blend (US$169/S$225), Nancy Fraley combined 11- and 18-year-old whiskeys finished in Armagnac casks to complement her favourite Davidoff cigars; the notes of figs and dried apricots are a perfect match for the new Robusto Intenso (US$32/S$42) with its flavours of wet leather and ginger.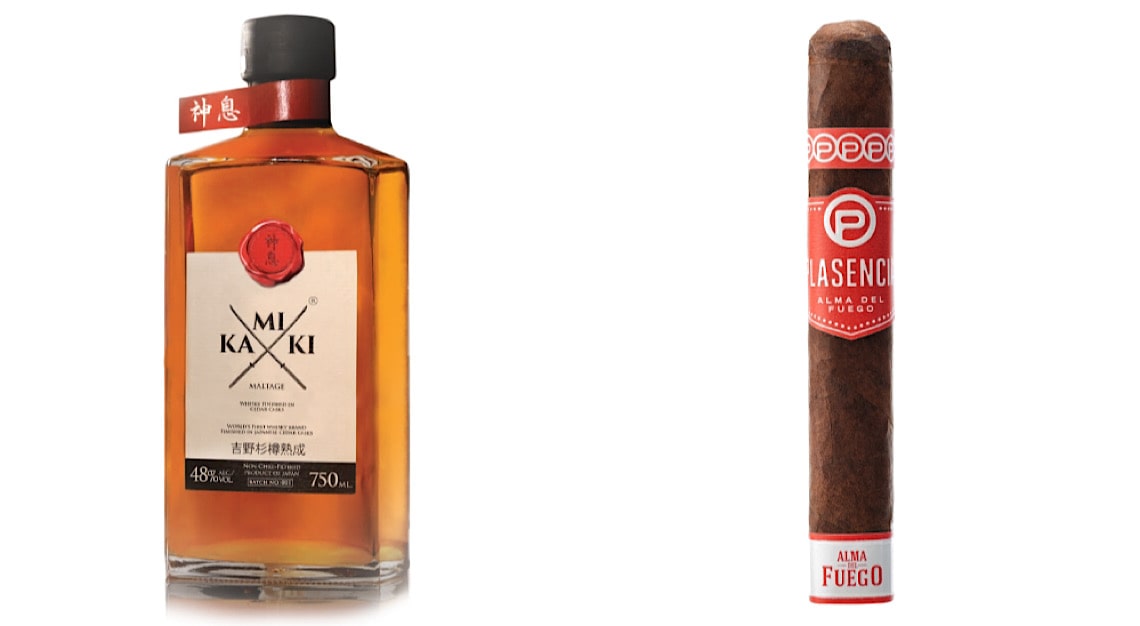 Kamiki Intense Japanese Whisky + Plasencia Alma del Fuego
The first whisky aged in pungent Japanese cedar, Kamiki Intense (US$90/S$120) is initially matured for three years in ex-bourbon barrels before being transferred to cedar casks. The result: a floral whisky with hints of green tea, sandalwood and, yes, cedar, making it perfect for the underlying sweetness of Alma del Fuego (US$15/S$20 to US$17/S$22), a medium-plus strength Nicaraguan puro.
Kamiki Intense
Plasencia Cigars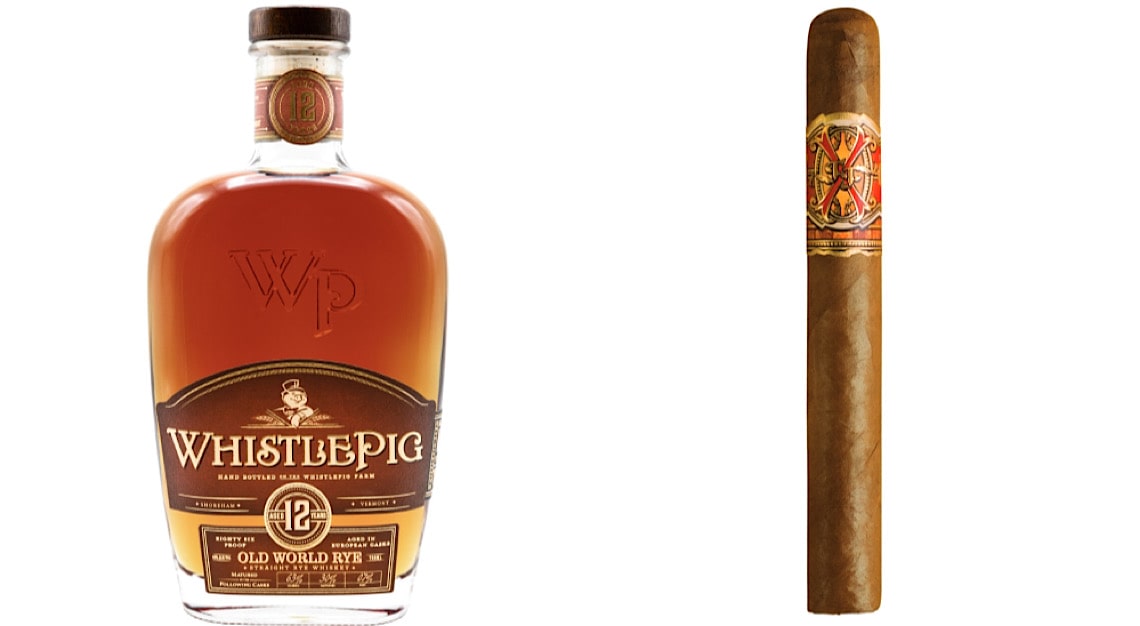 WhistlePig Old World Rye + Fuente Fuente OpusX
This rich, sophisticated rye is a marriage of whiskeys aged for 12 years in new American oak, then individually finished in Port, Sauternes and Madeira casks before blending. With thick notes of apricots, raisins and honey, the Old World Rye (US$130/S$173) pairs well with the strength and rich, deep flavours of any large-ringed OpusX (US$9/S$12 to US$47/S$62), a hearty, all-Dominican puro – the world's first.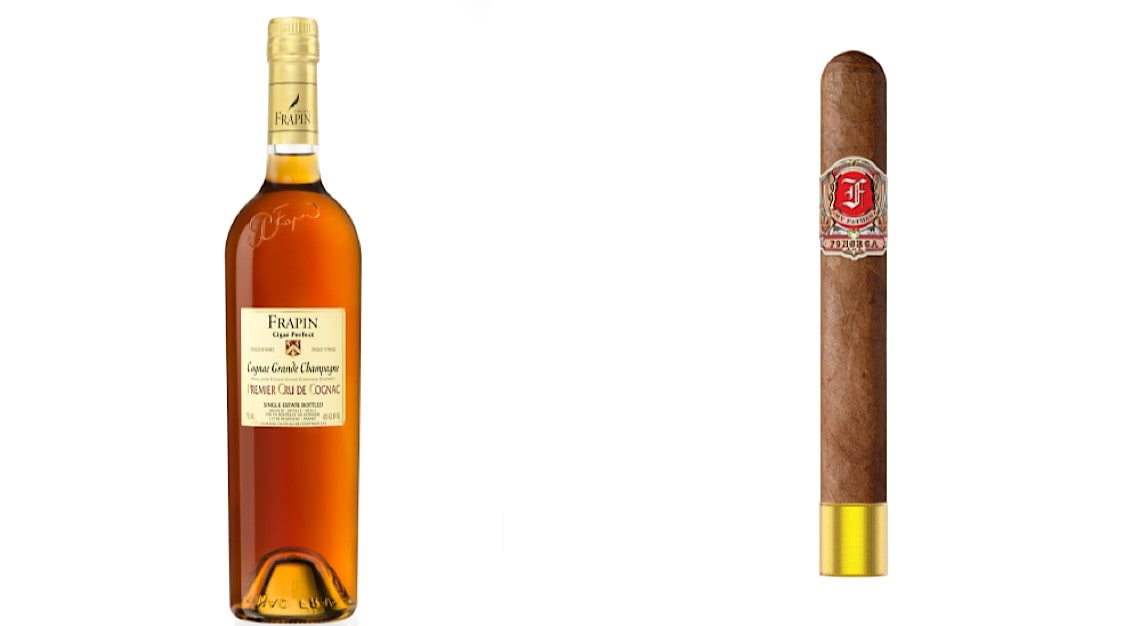 Frapin Cigar Blend Cognac + Fonseca
The classic combination of Cognac and cigars is personified by Cigar Perfect Cognac (US$115/S$153), a 15- to 20-year-old XO blend with mellow notes of vanilla, dried fruits and walnuts, with a candied sweetness and a touch of cedar. That profile makes it ideal for the smooth, medium-bodied Nicaraguan earthiness of the storied Fonseca (US$7/S$9 to US$11/S$14), now made by My Father Cigars.
Dalmore Cigar Malt + Padron 1926 Series
Cigar smoker and Dalmore master distiller Richard Paterson matured this US$185/S$247 single malt in ex–bourbon barrels and 30-year- old Matusalem oloroso sherry casks before finishing it in Cabernet Sauvignon barriques. With flavours of tropical fruits, cinnamon and toffee, it's a perfect companion to the Padrón 1926 Serie (US$12/S$16 to US$22/S$29), a Nicaraguan puro with tobaccos aged from 5 to 10 years.
This story first appeared on Robb Report US