The Coleburn 1972 and Glenury Royal 1984 are a part of the Gordon & MacPhail 125th anniversary limited-edition series
On 24 May 1895, Scotsmen James Gordon and John Alexander MacPhail announced the opening of a new venture to the people of Elgin, Moray. A grocery was to open on the town's South Street, and it was to offer the finest teas, coffees, wines and a plethora of other provisions sourced from far and wide.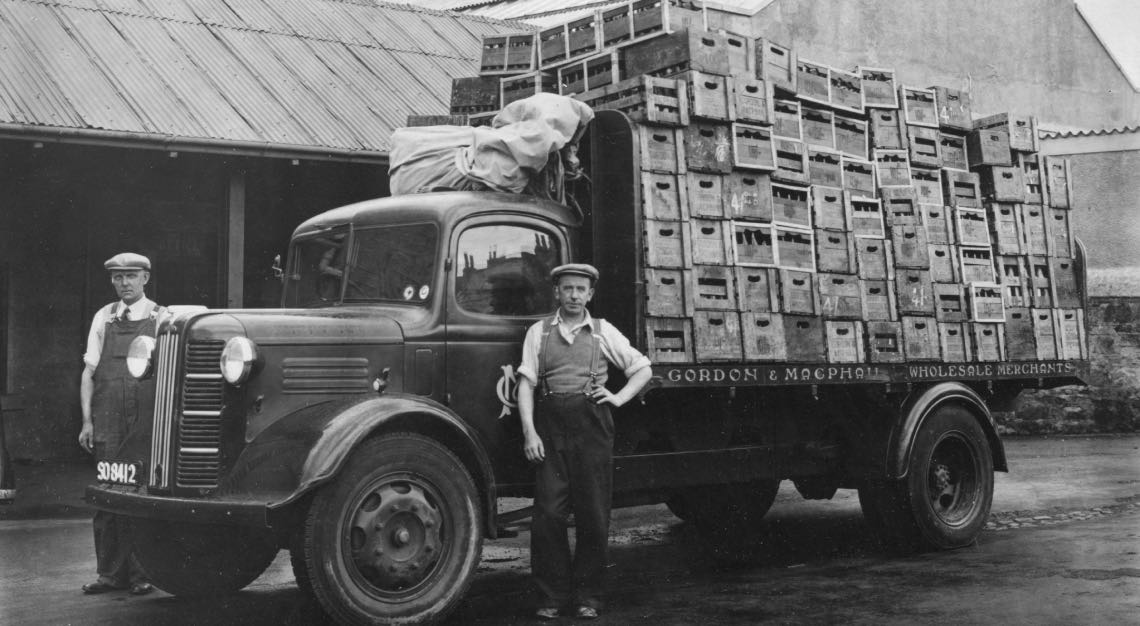 Messrs Gordon and MacPhail were not, however, blind to the treasures available on their own doorstep. They set up shop in the heart of Speyside, the spiritual home of Scotch malt whisky, and had dozens of distilleries at their feet crafting Scotland's iconic spirit, a simple assemblage of just four ingredients: water, wood, yeast and grain. The two men began building relationships with distillers across Speyside and beyond, securing stocks of whisky that they would marry together and supply to their discerning clientele as house blends.
The founding partners were joined in their inaugural year of trading by an apprentice, a Mr. John Urquhart. John quickly established himself as a trusted pair of hands, expanding the shop's liquid stocks with prudent purchases of casks which met his exceptionally high standards. He quickly became fascinated by maturation. Maturation, the process by which whisky is aged, ensures that no two casks ever produce the same spirit, no matter how consistently they are assembled.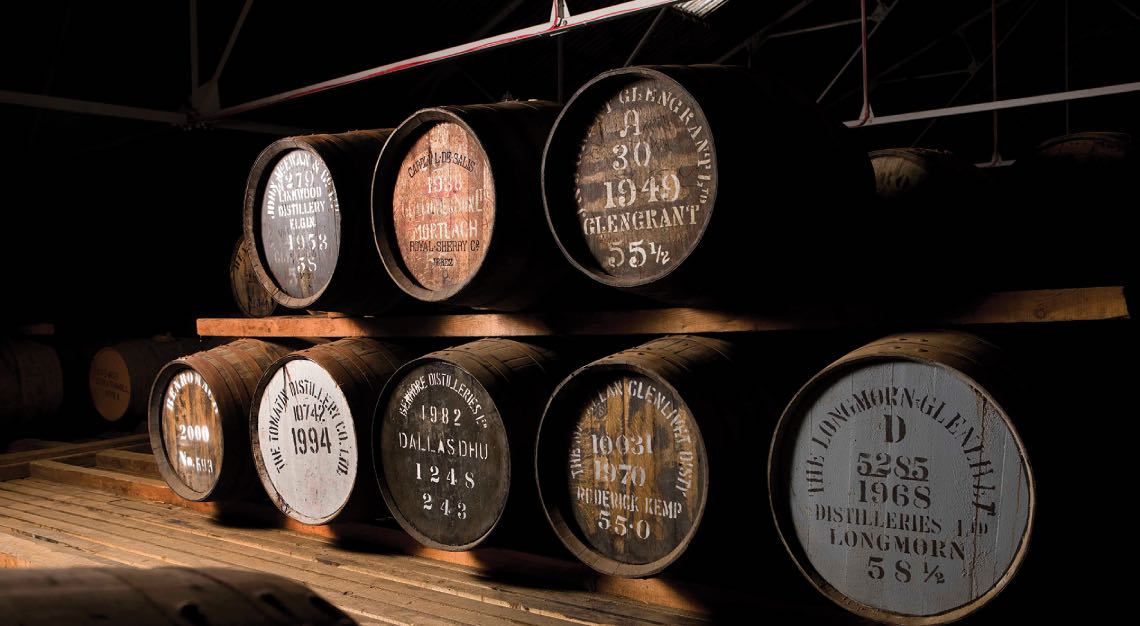 Under John's supervision, the business began commissioning distilleries to fill oak casks that had been handpicked by the shop, rather than the distillers. This innovative approach allowed the grocers to match the various styles of spirit with the wood that would nurture them best. No longer a humble grocer, Gordon & MacPhail emerged as the world's leading whisky merchant, sourcing spirit from distilleries that others could only hope to get their hands on. Even more significant was the fact that Gordon & MacPhail were controlling the maturation process themselves.
John's son George followed in his father's footsteps and made his mark on the business by laying down stock not for blending but for bottling as single malts, very much against the run of play in the trade at the time. In fact, George's insistence on maturing whisky for much longer than was typical earned him a reputation for being "eccentric to the point of mad." To this day, Gordon & MacPhail follow this model and keep a watchful eye over their precious stocks. Only after the whisky has reached its "peak", the point at which the spirit has drawn the precise flavours and character from the wood, does the family finally allow it to be bottled.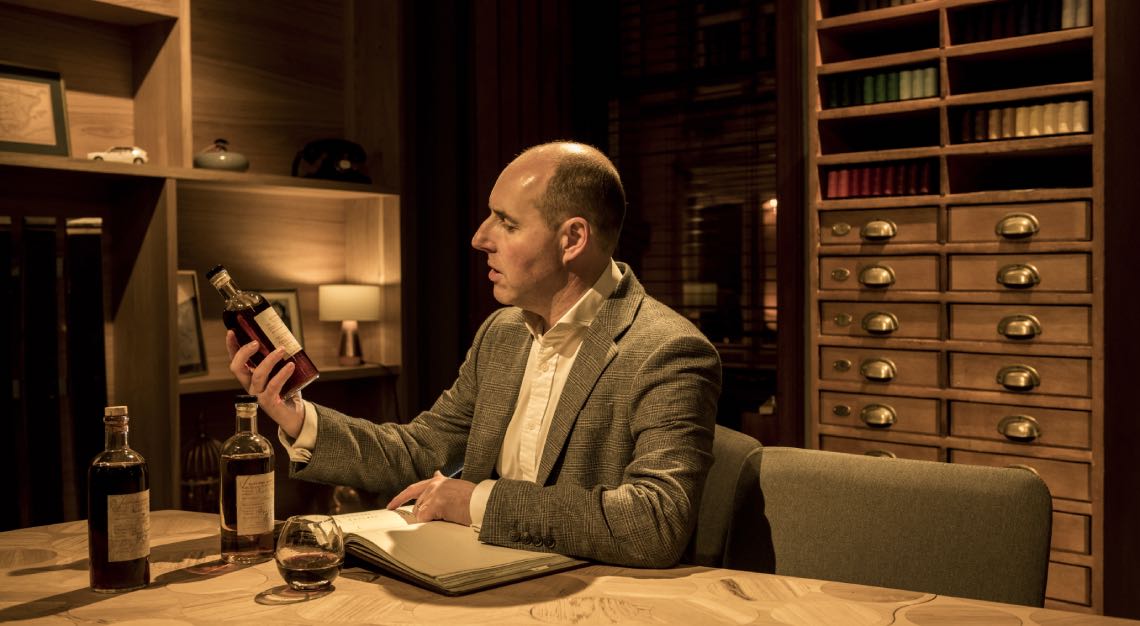 Gordon & MacPhail has come a long way from its humble beginnings and is now celebrating 125 years of sourcing and bottling some of the finest whiskies in the world. As well as continuing to supply discerning malt drinkers the world over with whiskies hailing from every corner of Scotland, they now distill their own. In 1993, the family received the keys to Benromach Distillery, one of the smallest distilleries in Speyside and just a few miles from the shop, which is still very much the spiritual home of the business. At this very moment, the family is also breaking ground on a new distillery on the banks of the Spey, a telling sign of quiet confidence that the world's love affair with Scotland's whisky is set to continue.
There may be no better time, then, for the family to pause, take stock and reflect on 125 years of history. To do just that, we sat down for a dram with Stephen Rankin, John Urquhart's great grandson and Gordon & MacPhail's director of prestige. 
For Rankin, this is a chance to look back with gratitude and appreciation for those who have contributed to the business' remarkable story over the years, not least for his ancestors and the distilleries they forged relationships with, which still exist today. To honour that legacy, the family are bottling a small series of impossibly scarce malts drawn from the rarest of their stocks. Never ones to miss a celebration, we simply had to try a couple of them for ourselves.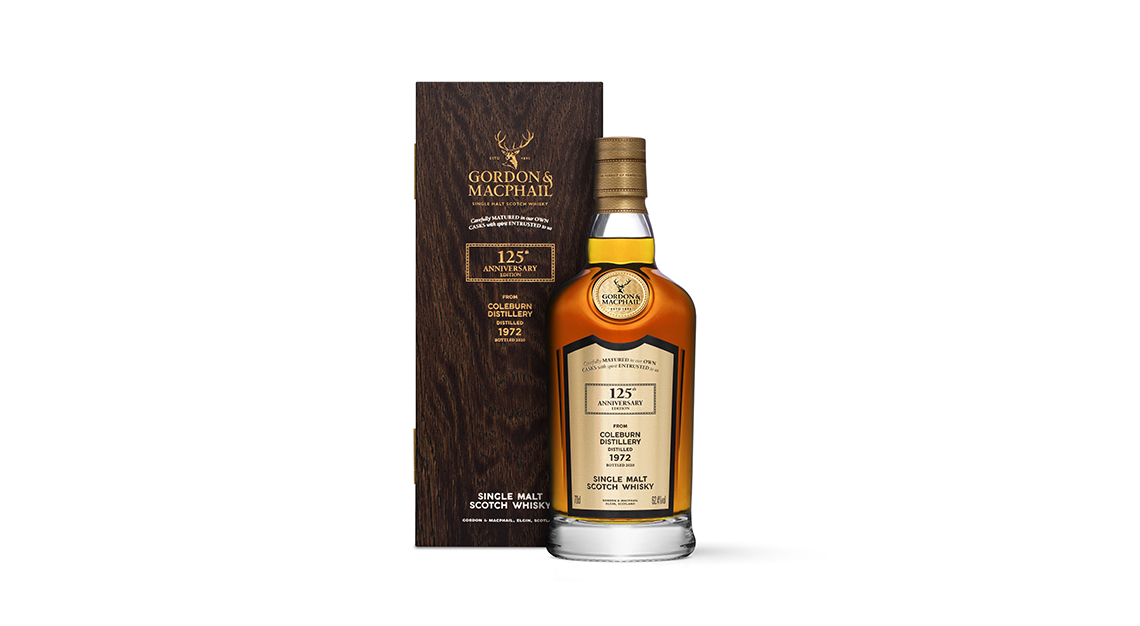 Coleburn 1972
Appropriately, the first special release hails from Coleburn Distillery, a long-closed Speysider just a few kilometres from Gordon & MacPhail's Elgin home. Coleburn's stills ran for the very last time in the mid-eighties, amidst a sharp downturn of the industry that claimed many a fine distillery in Speyside and beyond. Unsurprisingly, precious little stocks of Coleburn remain as a result, making the 1972 refill sherry cask that the family hand picked for the anniversary – which yielded a mere 363 bottles – an incredibly rare slice of Scotland's liquid history. Cask 3551 is, in fact, the family's last ever cask of Coleburn. For Rankin, this bottling is thus a celebratory one but also tinged with sadness. "Given the proximity of the distillery to our shop, it is inevitable that Coleburn featured in some of our first ever house blends, well over a hundred years ago. The distillery produced from 1899 to 1913 and then on and off from 1916. After all that history, this single cask is all we have left – this is literally the last drop."
Our thoughts:
A perplexing nose at first – classic ex-bourbon cask notes of vanilla and honey come to the fore, unusual for a refill sherry cask from which we'd typically expect fruitier and richer aromas. On the palate, tropical fruits to be expected of a Coleburn of this period are present. A slight waxiness is just about discernible; a textural holy grail for distillers achieved by very few in the industry. 
Patience is needed for the finish – a slow, warming linger is drawn out more and more with each sip. Likewise, the nose continues to grow and shifts between a myriad of profiles, eventually resting with fresh notes of a spring barley harvest. Without any exaggeration, this is quite simply a masterpiece – 47 years of maturation has resulted in a gracefully developed dram that bursts with character in spite of its subtleness. Absolutely faultless.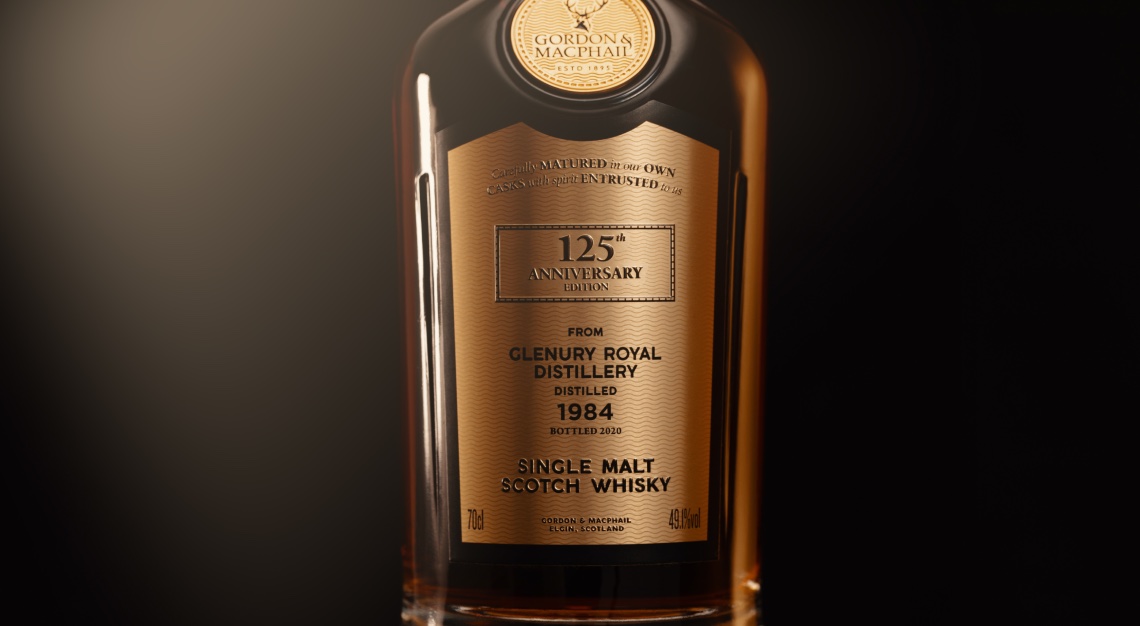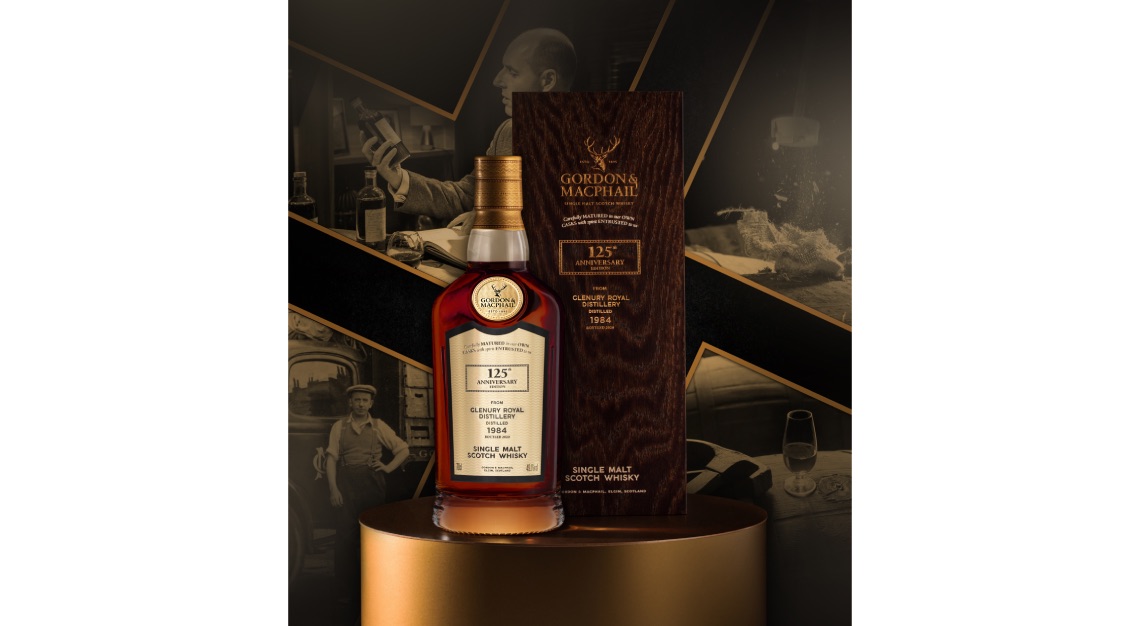 Glenury Royal 1984
The second anniversary bottling hails from Glenury Royal, a lost distillery from the Aberdeenshire coast which fell victim to the same eighties downturn that claimed Coleburn. Gordon & MacPhail has bottled malt from well over a hundred of Scotland's distilleries but Glenury is one which will always mean something rather special to Rankin. As a boy, he spent holidays visiting his grandparents in Stonehaven, kicking balls in the shadow of Glenury's warehouses and fishing from harbour walls, having spent the early morning low tide digging for bait. Recent years have seen some stellar posthumous bottlings from Glenury's ever dwindling stocks, though they have been few and far between so, needless to say, we're looking forward to this one.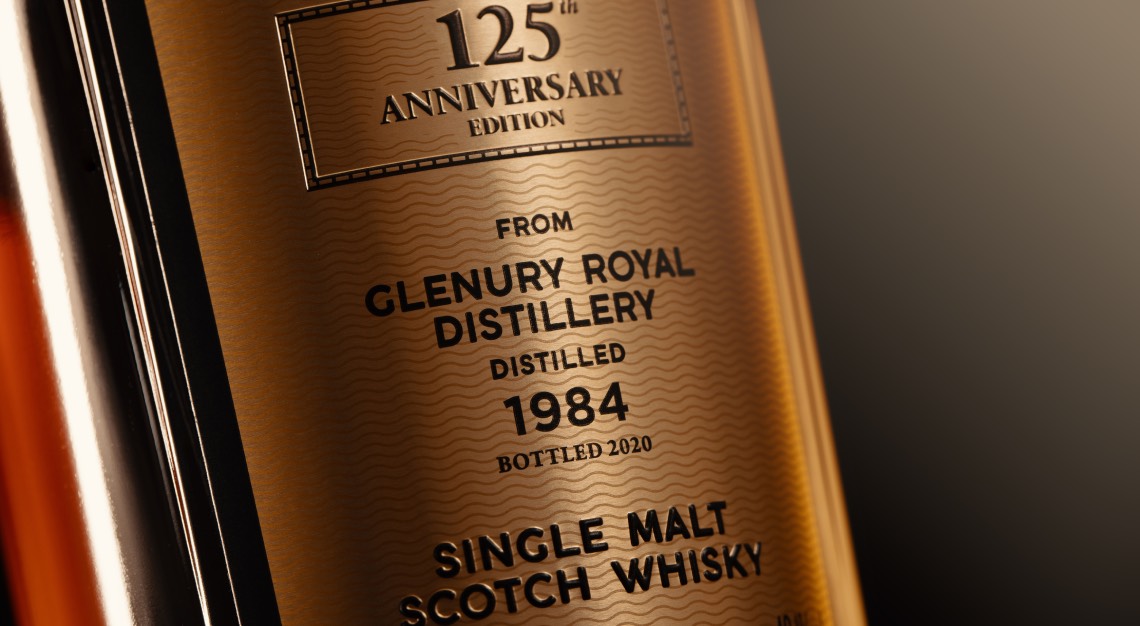 Our thoughts:
On the nose, initial charred oak and light roasted coffee notes quickly give way to those of stewed plums and light Christmas spices. Those more wintery notes carry into the palate but do so very subtly – this is not one of those overly sherried, "brandy pudding in a glass" sort of drams. 
To the contrary, there is a perfect balance between distillery character and cask influence with the former elevating the latter, not smothering it. This is a textbook example of a cask that has been bottled at exactly the right time and not left to indulgently overmature into something that may be pleasing in colour but lacking in substance. Chestnut and malty notes survive into the finish which is much less shy than that from the Coleburn; long and gripping.