Business aviation has been on the upsurge of late and leading the pack is Dassault Aviation, whose latest models are set to be the new benchmarks in the industry
There are promising signs that things are slowly picking up for a severely battered aviation sector. Last month's Singapore Airshow, for instance—while still a shadow of past iterations—was the largest event of any kind in Singapore since the start of the Covid-19 pandemic, with the presence of business jet players like Dassault Aviation, Honda Aircraft Company and Embraer.
"Though the attendance at the airshow this time around was nowhere near that of previous years, it was still a very good experience. Trade shows are always a positive exchange to facilitate a better understanding with prospective customers, and we are proud to showcase the quality of our products", says Carlos Brana, Dassault's executive vice president of civil aircraft, which had the biggest display of business jets at the airshow.
Here, we speak to Brana about the outlook and trends of private aviation in Asia Pacific, as well as the development of its latest model, the Falcon 10X.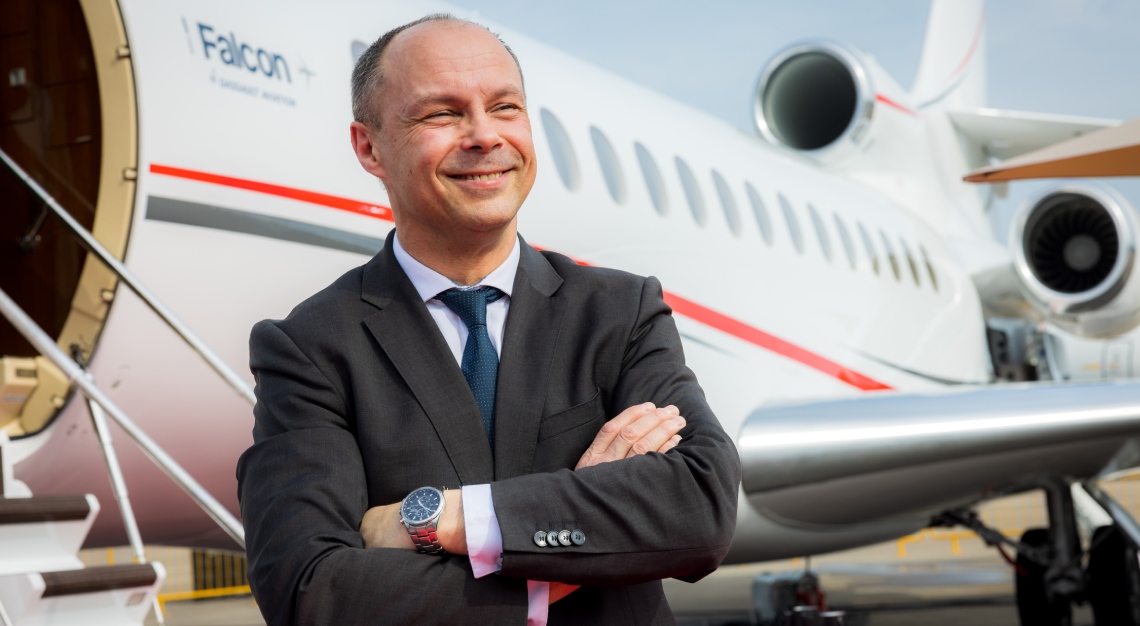 Over the past year, demand for business jets has soared. Why has this been the case?
There are two main reasons for the increase in demand for business jets. Firstly, commercial airlines were forced to reduce the number of flights due to the pandemic. Business aviation became a crucial solution to the sudden disruption in airline traffic for those who still needed to travel. Overnight, the pre-owned business jet market surged as buyers wanted planes at reduced prices, but more importantly, were immediately available. It led to the inventories of pre-owned business jets hitting a historic low. People also started looking at business aviation as a safer alternative, reducing the amount of interactions with other passengers. When commercial aviation eventually recovers, we foresee that the switch to business aviation will continue. In terms of the benefits that the use of business jets afford, such as time-saving, it is difficult to go back to commercial airlines.
The other reason is due to pent-up demand. In early 2020, when the pandemic began to impact the global economy, the outlook for many businesses seemed uncertain and many potential buyers refrained from purchasing a business jet. Once economic activity started to rebound—starting with China, then the US and Europe—those who initially held back started to consider buying business jets again, which has led to strong sales over the past year and into 2022.
Where does Asia Pacific stand in terms of maturity and growth of markets in 2022?
Asia Pacific is a very promising market that is still growing. China had extraordinary growth that has now slowed down, but its size and economy continues to justify the use of business aviation. Other countries in the region—though their markets are comparatively smaller—have taken over in terms of fleet growth. Australia is clearly the most mature with over 200 aircraft, while others like New Zealand, Japan, Korea, Indonesia and Malaysia have been experiencing steady growth. We have also seen new markets emerging, as in the case of Vietnam and Cambodia.
Singapore remains an important and growing market for Dassault, given that an increasing number of top businesspeople either travel to Singapore regularly or are based here locally. Culturally, people in the region are less familiar with business aviation—in contrast to the US or European countries—but that is gradually changing. More businesspeople are recognising the significant amount of travelling time that can be reduced through the use of business jets—a work trip that might take a week or more, for instance, can now be cut short to three days.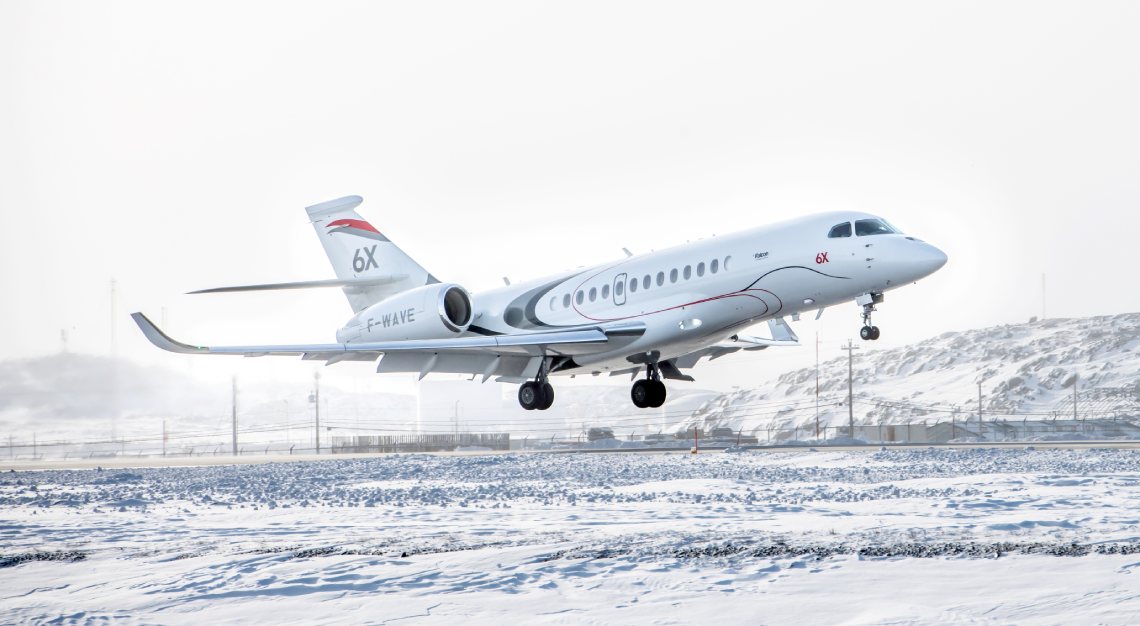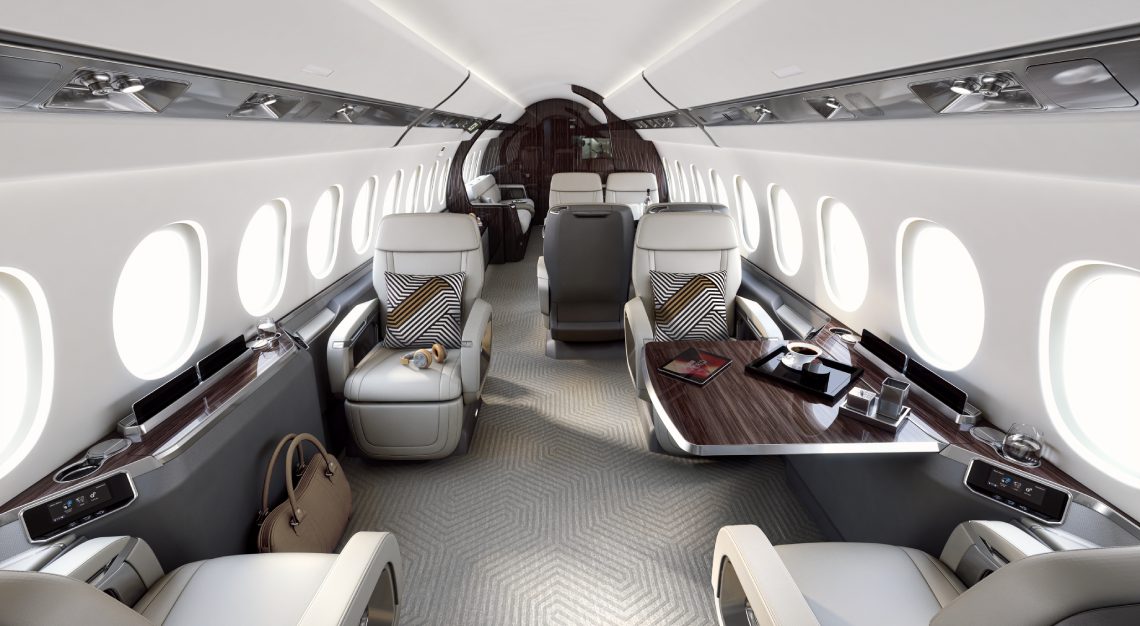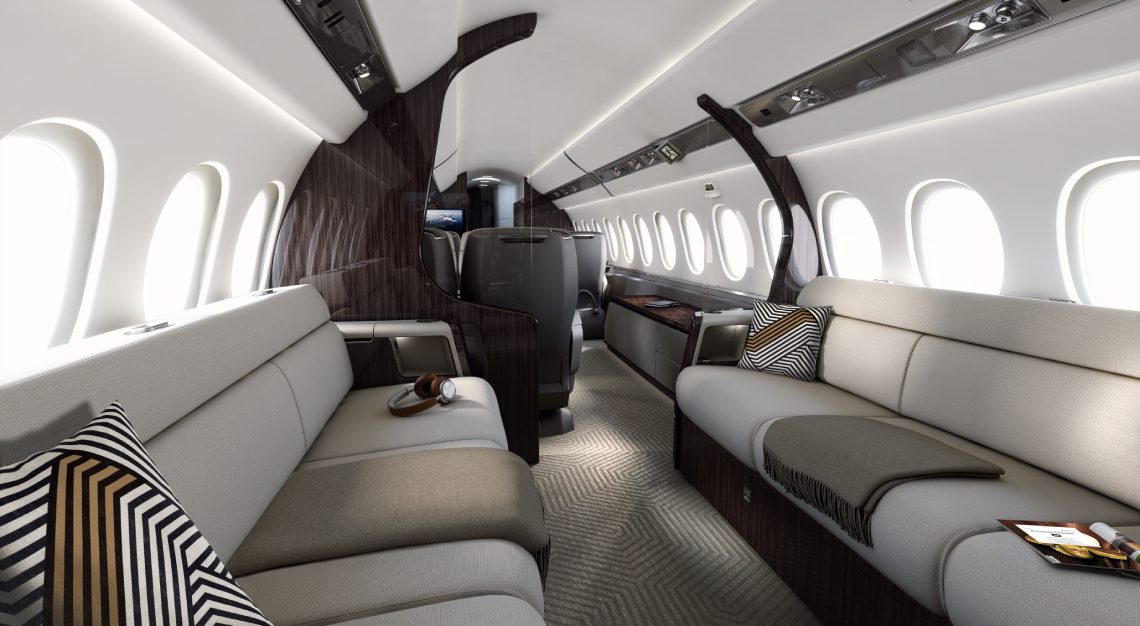 What are some of the key trends in business aviation currently?
A trend that we have noticed for a while now—and one that I do not think will be reversed—is a greater desire for larger jets with bigger cross sections, which translates to greater comfort while flying. This is particularly relevant for Asian owners, who fly on a much higher frequency than their American or European counterparts. Dassault's upcoming new ultra-widebody models, the Falcon 6X and Falcon 10X, respond directly to this trend—both of which will have the biggest cross section of any purpose-built business jet.
If buyers are going for larger cabin sizes, as you say, what is stopping them from turning to bizliners instead?
While it is true that some converted commercial aircraft for private use may have more interior cabin space than a purpose-built business jet, it remains that these commercial aircraft were never designed to perform like a business jet. Due to the lower structural weight and their ability to take off and land on shorter runways, business jets are the more versatile, fuel-efficient and flexible option. They are also able to fly at much higher altitudes, meaning that there is less turbulence experienced.
Which of Dassault's business jets remain the most popular in Asia Pacific today?
Most of our customers in Asia Pacific are looking for business jets with range, since they fly to Europe and the Americas on a regular basis. Our ultra-long-range jets like the Falcon 8X—with a range of nearly 12,000 km—have the capacity to do so.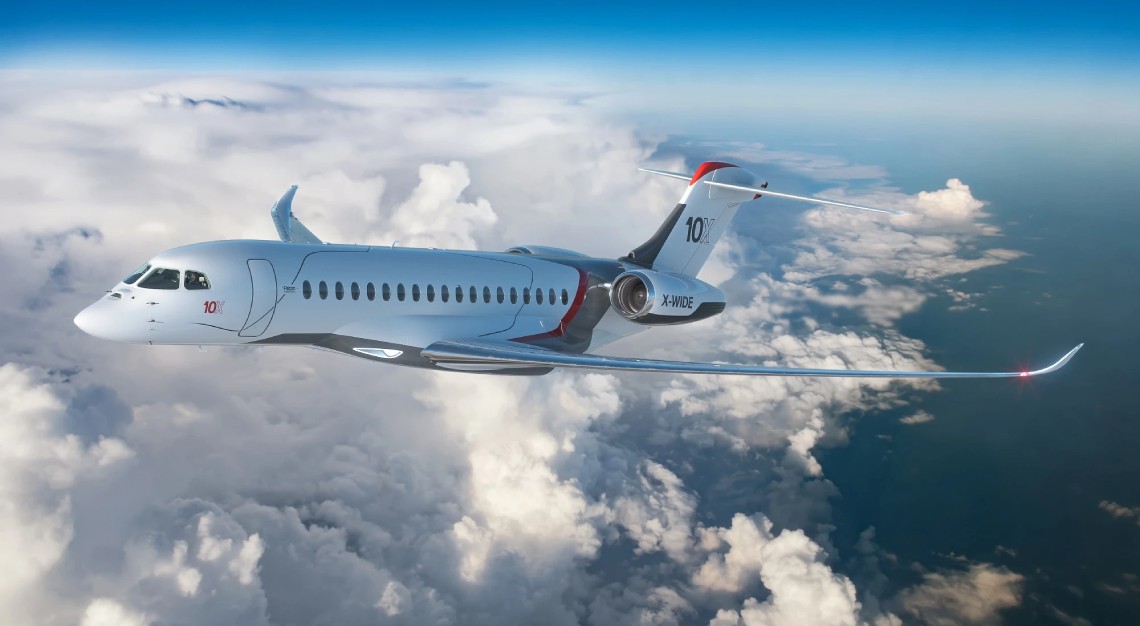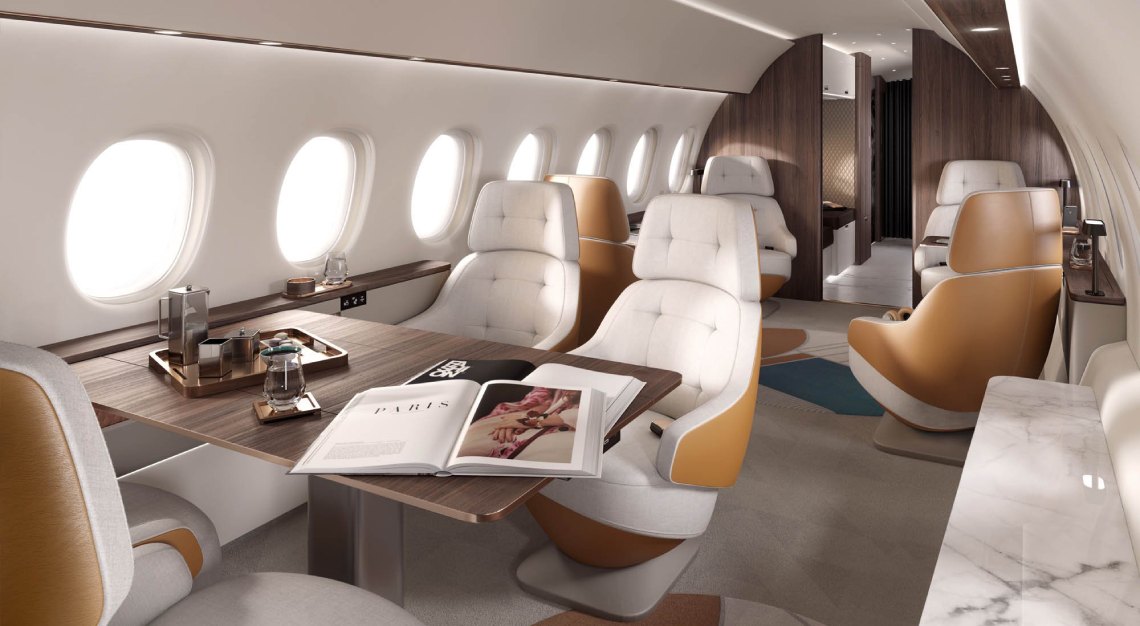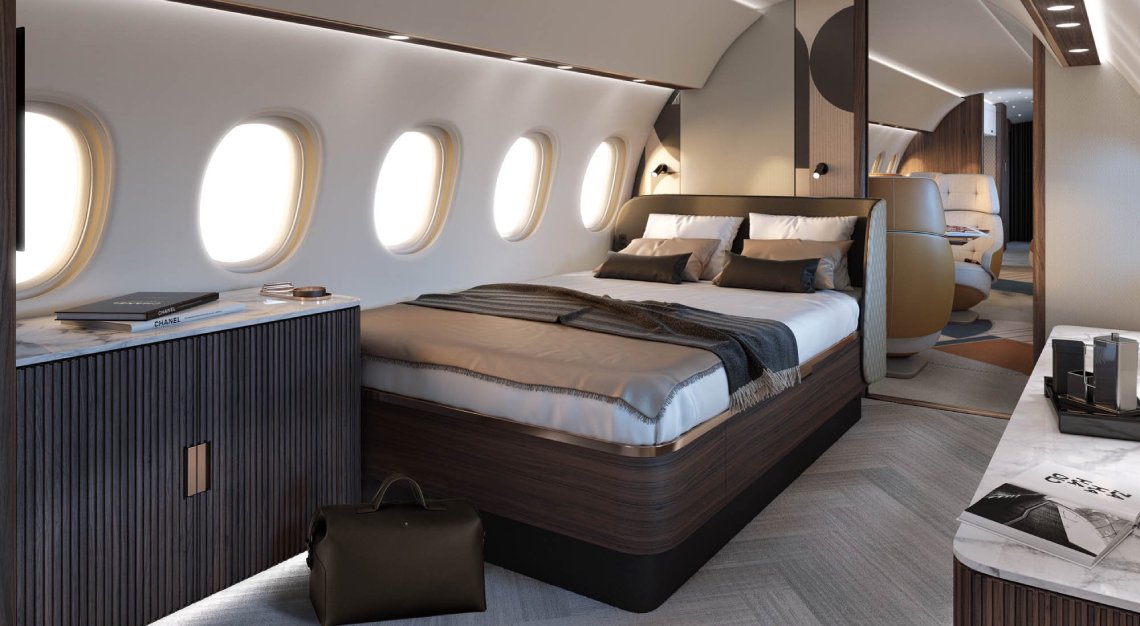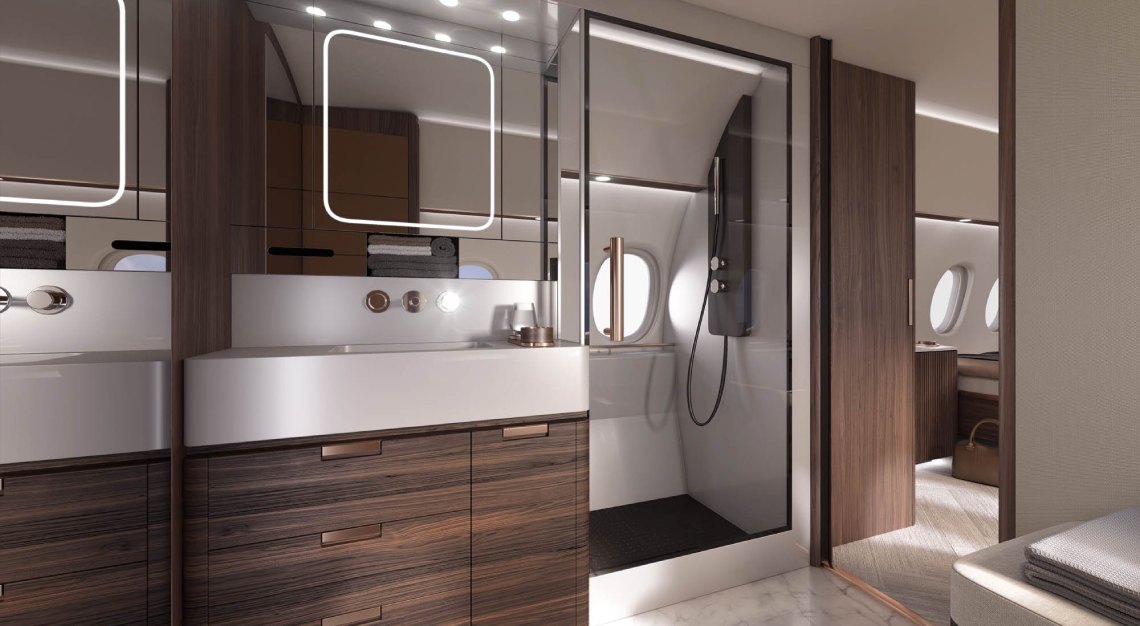 Earlier, you mentioned Dassault's latest model, the Falcon 10X. Can you elaborate more on what makes the 10X so unique?
Compared to its competitors—the Gulfstream G700 and the Bombardier Global 7500—the Falcon 10X (due to enter into service in 2025) will create a whole new flying experience. We hope to display it during the Singapore Airshow in the future. With its large cross-body section, the feeling you will get on the 10X is one of amazement, because it feels like you are standing in an apartment—we like to call it an 'apartment in the sky'. It has a range of about 14,000 km, which represents flights of more than 15 hours. So when we designed the 10X, our main concern was how to make passengers feel relaxed and comfortable enough to start their business meetings, even after completing such long flights.
Everything on the 10X is about comfort—from the noise level to cabin pressure, which are the main causes of fatigue. Passengers will also be able to walk along the aisle with ease without bumping into each other. Besides that, you can customise any of the plane's four sections—into a bedroom, perhaps, which can fit a queen size bed and a shower, if you wish. Not only for the passengers, the digital flight control system—where almost everything is automated—will aid in limiting the pilots' fatigue. There are also additional safety features like the recovery mode—which is a spin-off from our military technology—that will allow the plane to return to level flight at the push of a button.