Singapore offers plenty of options sea exploration, and we've selected our favourites from Simpson Marine's extensive fleet
The Singapore-Hong Kong bubble has, once again, burst (no surprises there), which means all exploration will be kept within and around our tiny islands. And given that we'll soon be hitting even warmer months, it only makes sense for us to hop on a yacht, find a secluded spot to anchor and head for a swim or two. Or perhaps even invest in a second home, on water. Simpson Marine, Asia's leading yacht brokers, gives us a peek at its incoming fleet.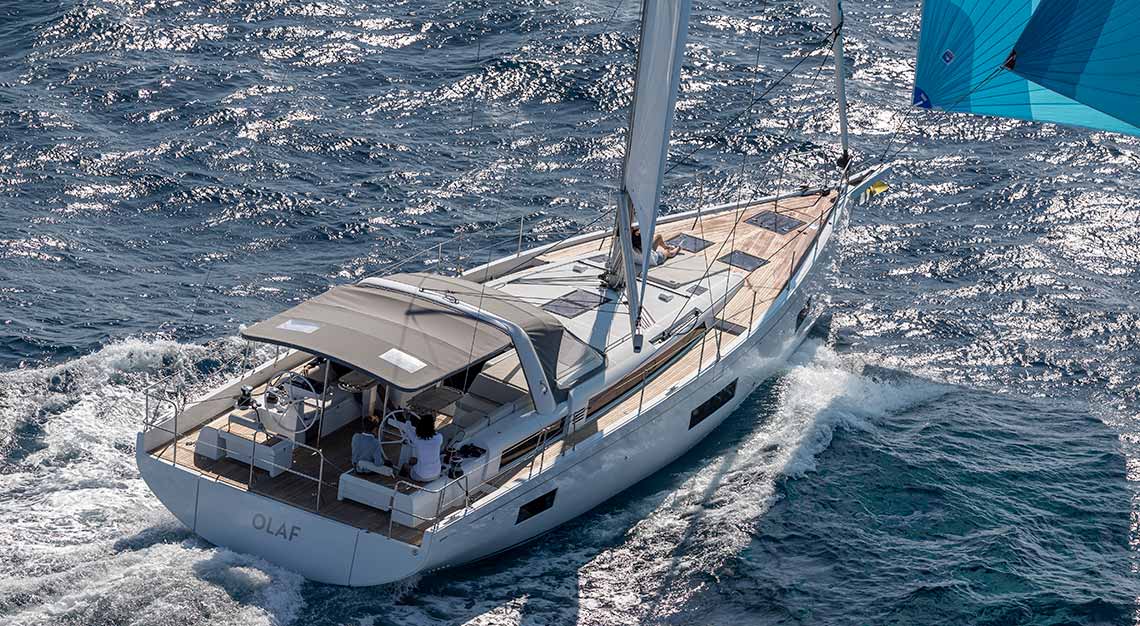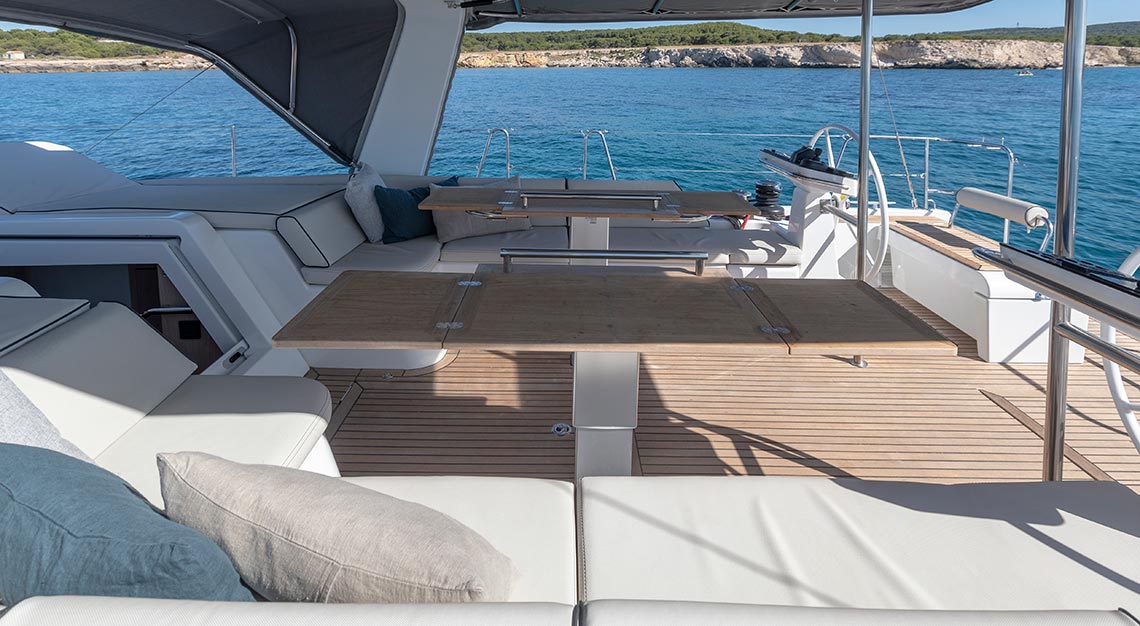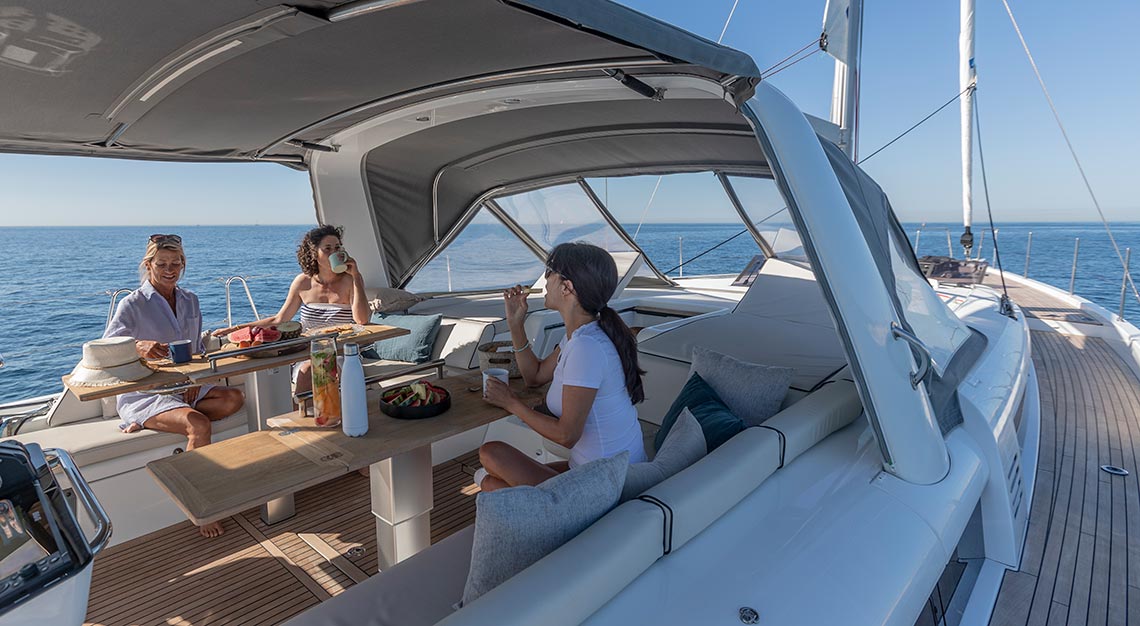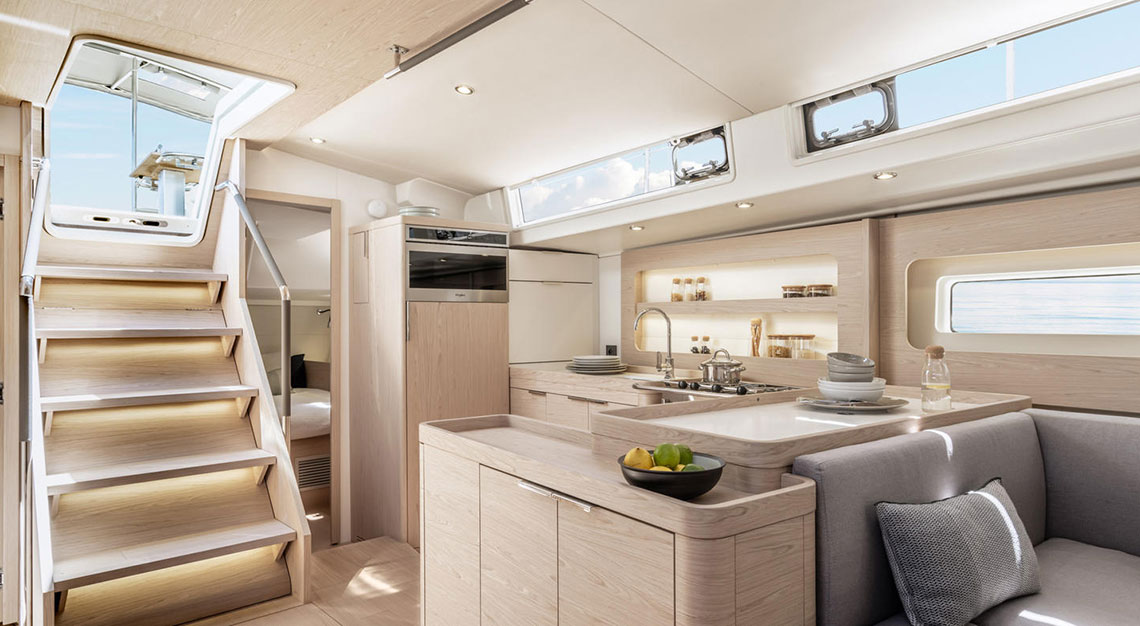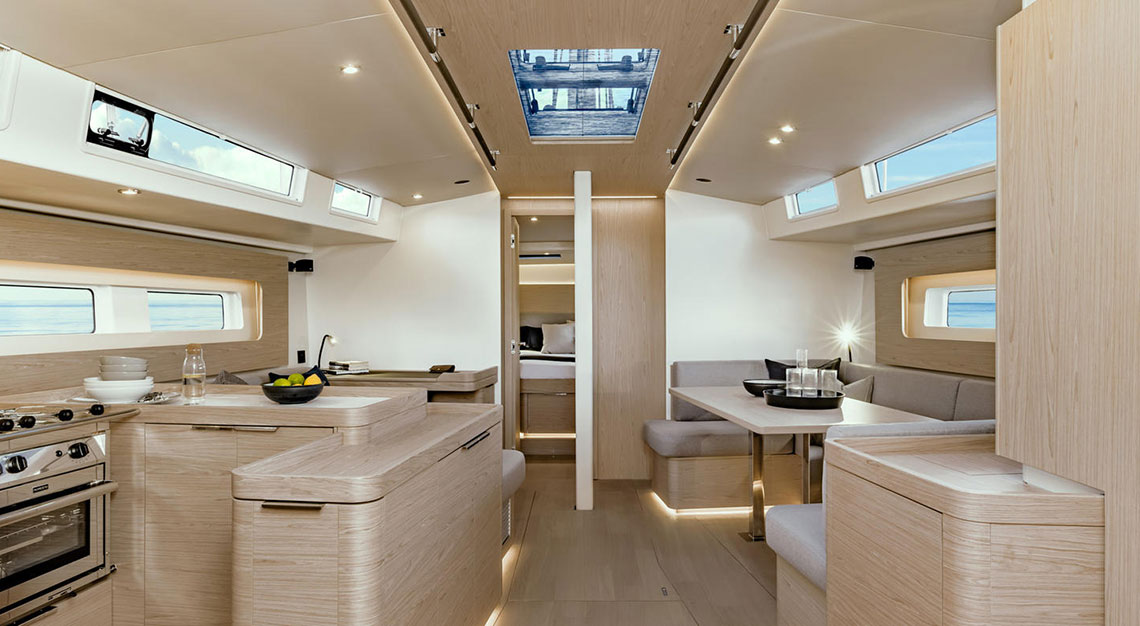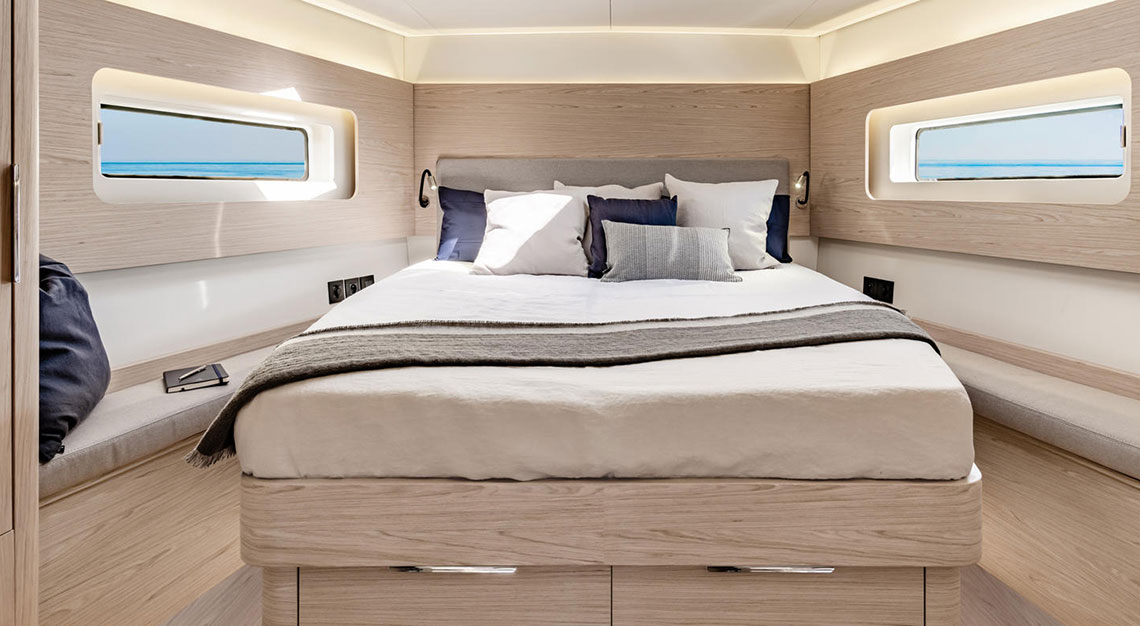 Beneteau Oceanis Yacht 54
What's a sailboat doing on this list? Well, it's precisely because it doesn't get as much attention as its yachting counterparts, although it really should. The Oceanis Yacht 54 is a new generation racing pedigree, that's making its Asian premiere this June. Comfort is offered both on and below deck, with plenty of space for lounging in the sun, particularly at the fore, or in its saloon. You'll also find three ensuite cabins that sleep up to six, too.
What we love: The four sunbathing areas on the main deck make it hard to beat, especially for those who enjoy inviting others on board. There's also the option to erect a Bimini above the cockpit and saloon.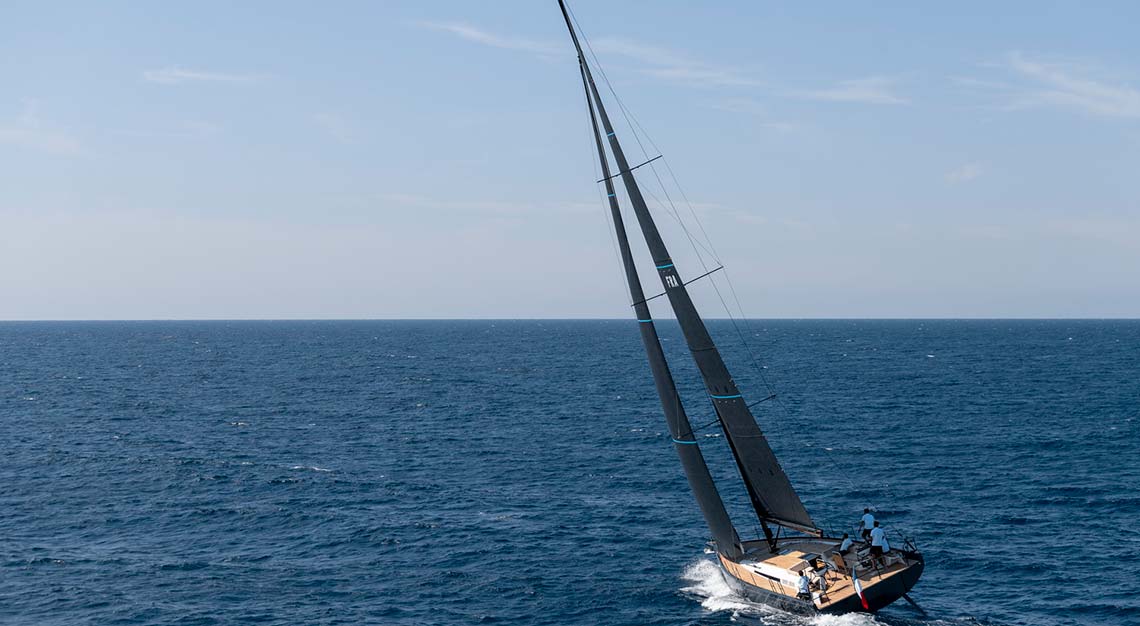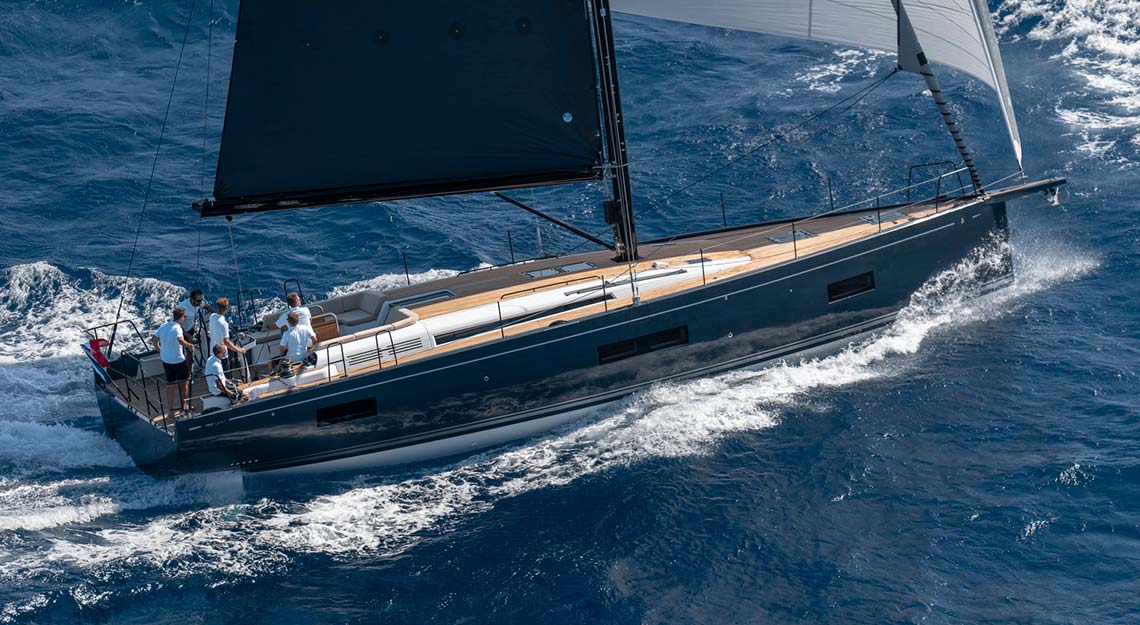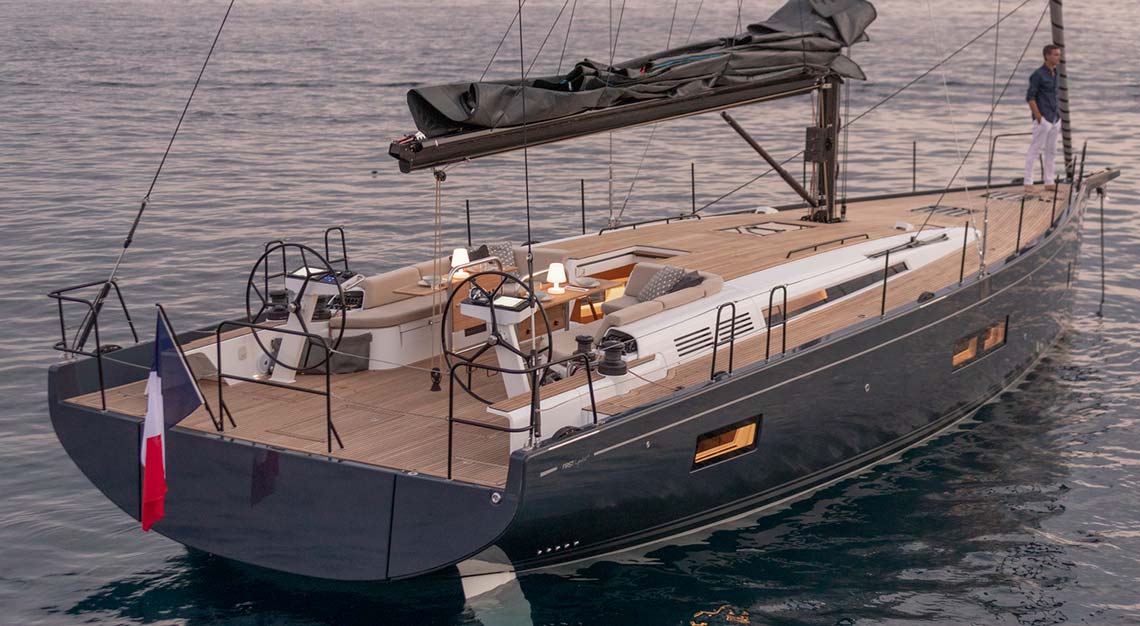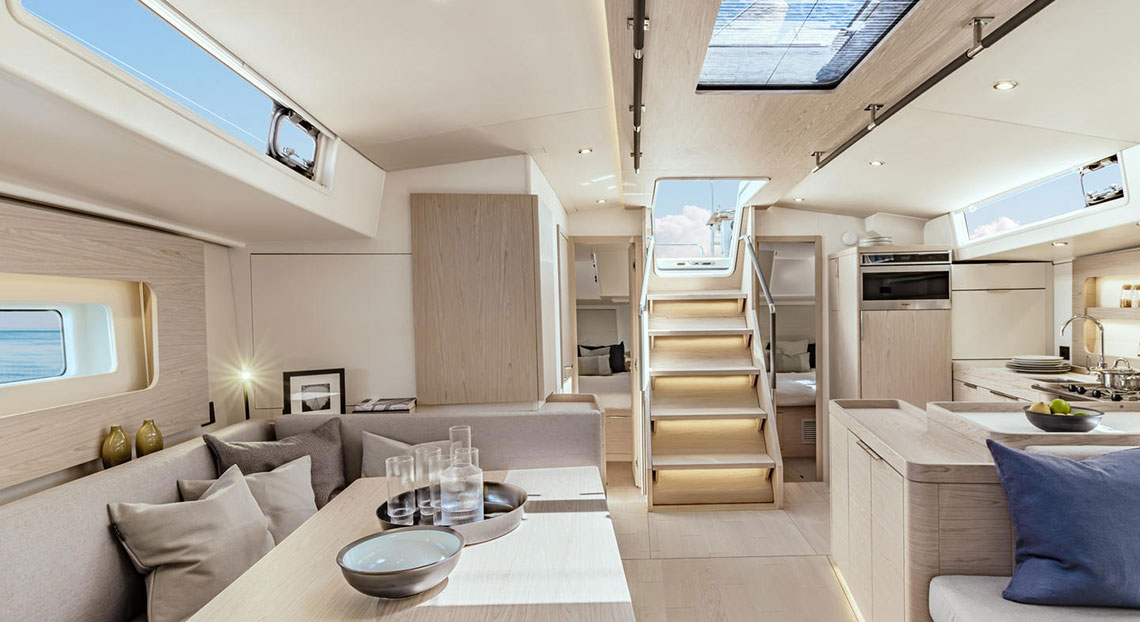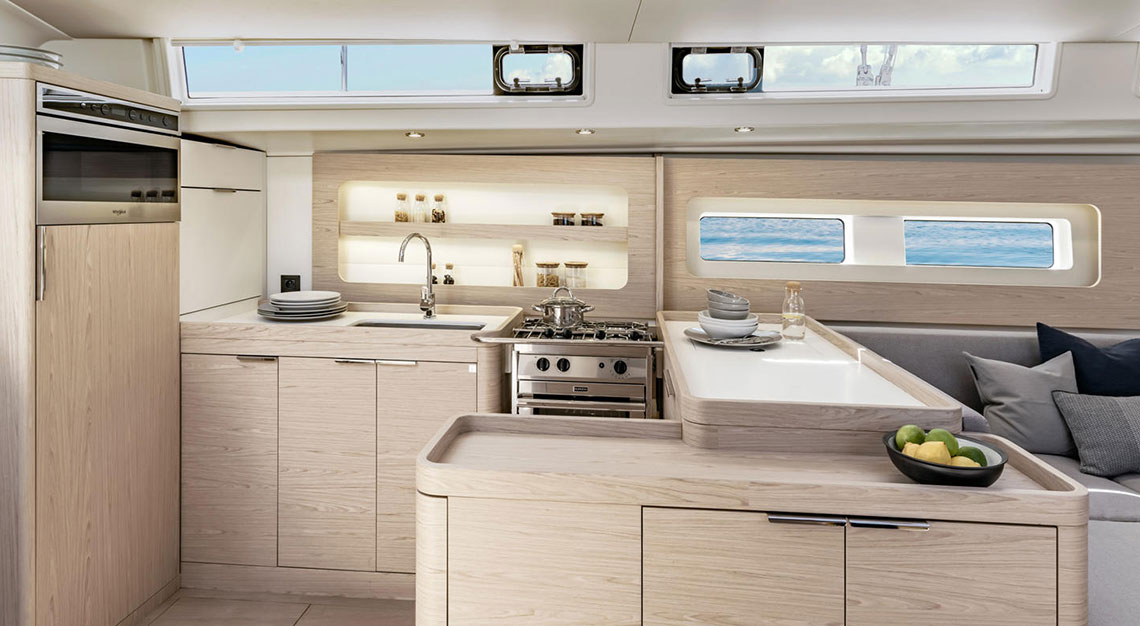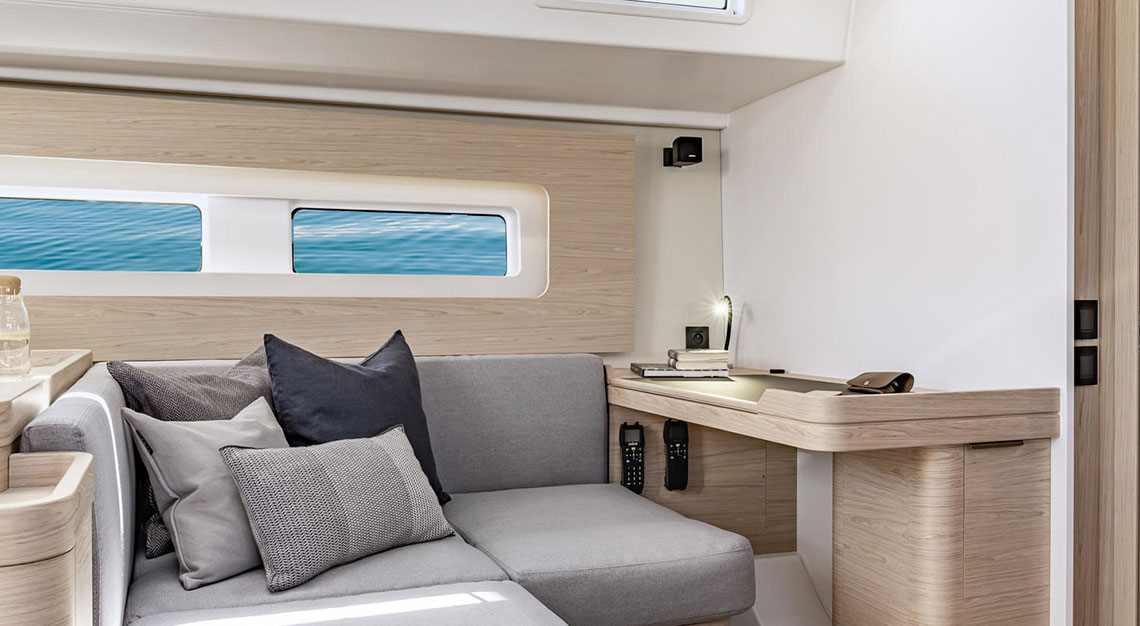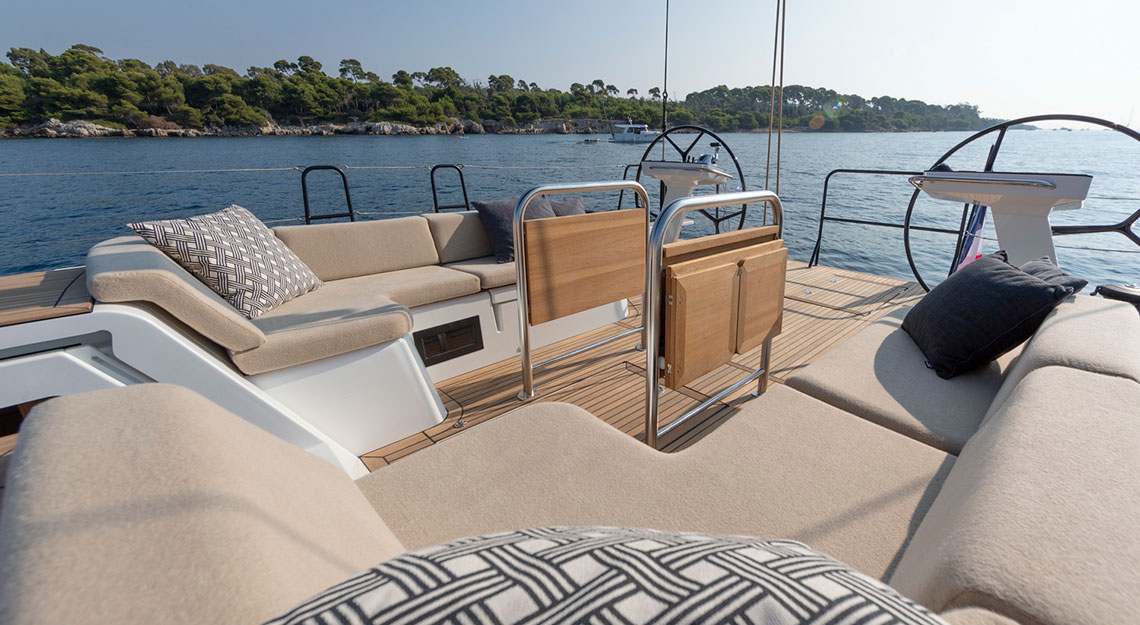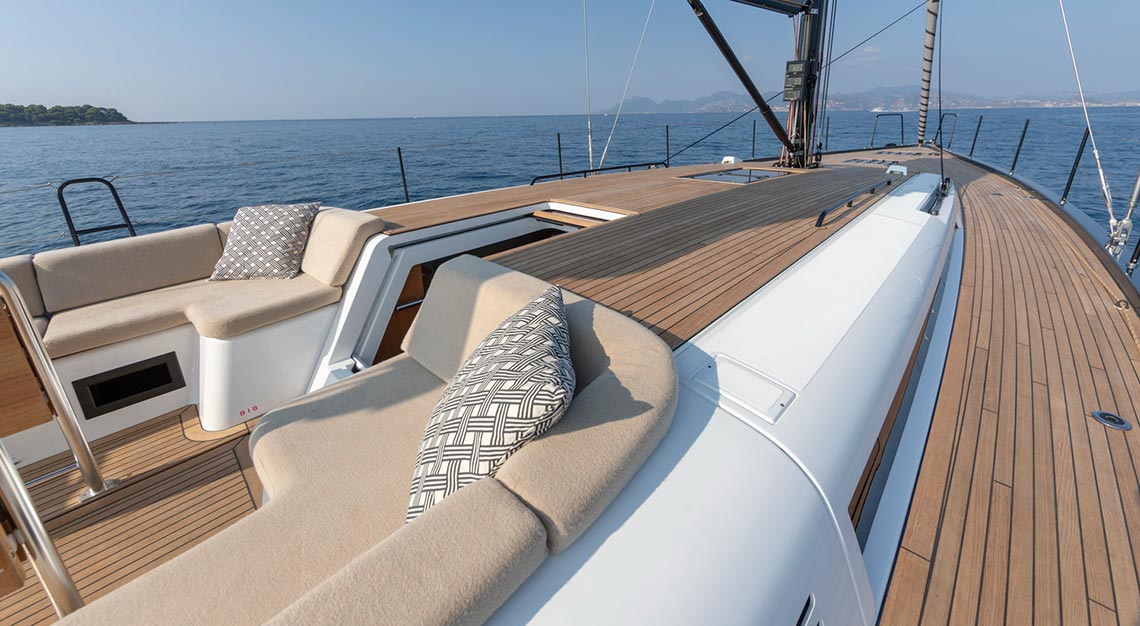 Beneteau First Yacht 53
Also making its Asia premiere next month is First Yacht 53, which celebrates Beneteau's First range which was launched more than 40 years ago in 1977. Built for the avid sailor, you'll find an open-deck plan with two helm stations, and a double cockpit saloon that can convert into sun loungers. You'll be exceptionally close to the water, which means additional stability even as you increase her speed.
What we love: Her straight bow means you'll enjoy much more space in the master cabin.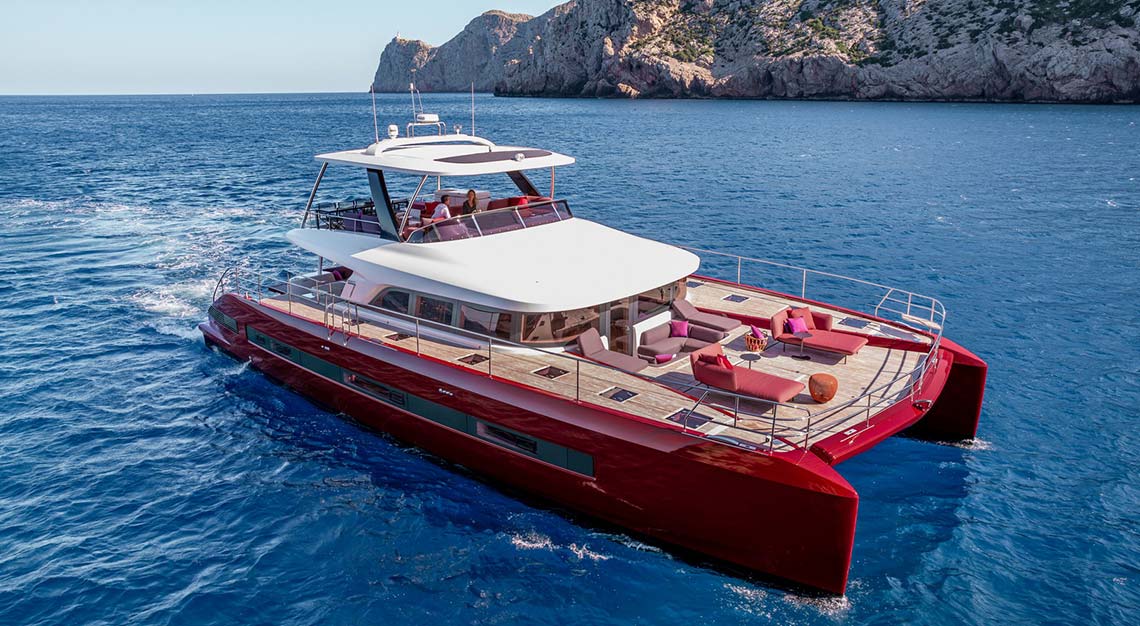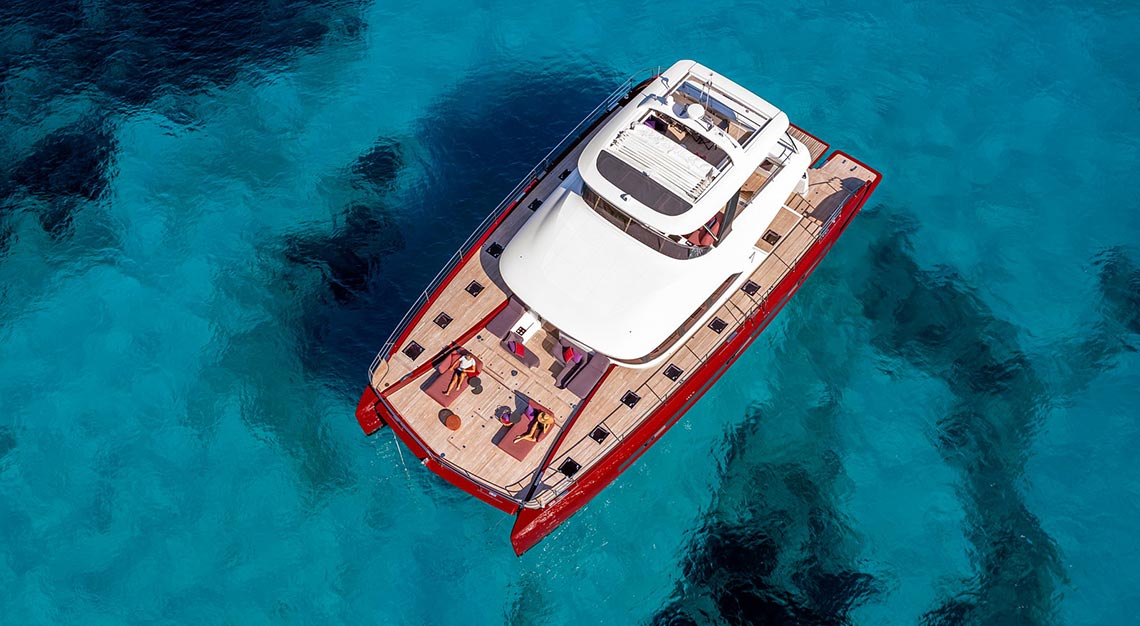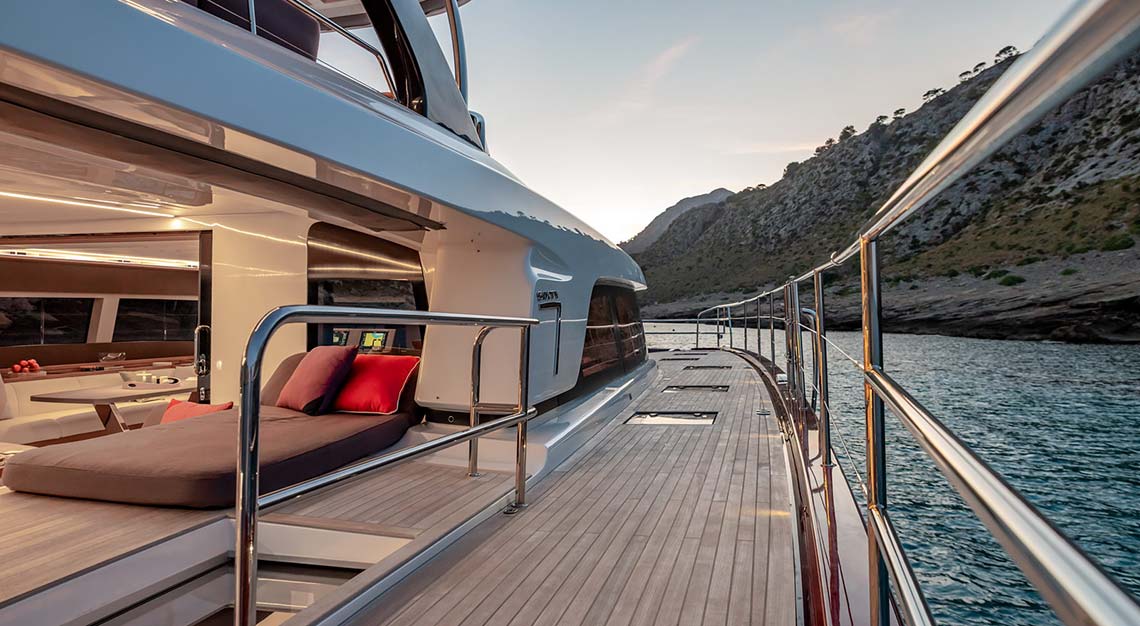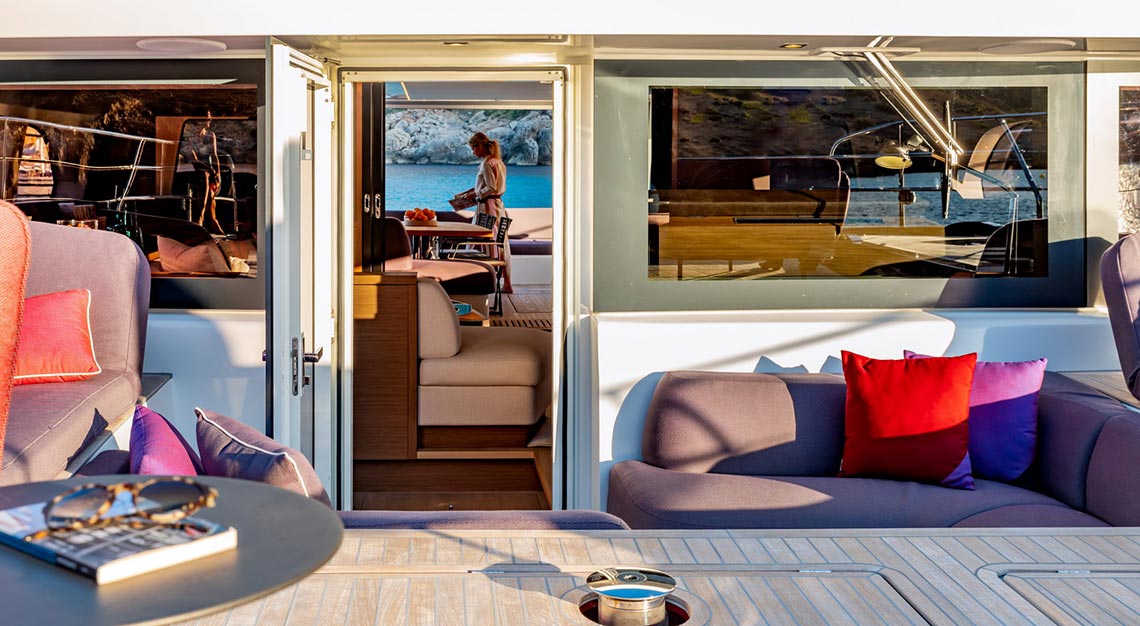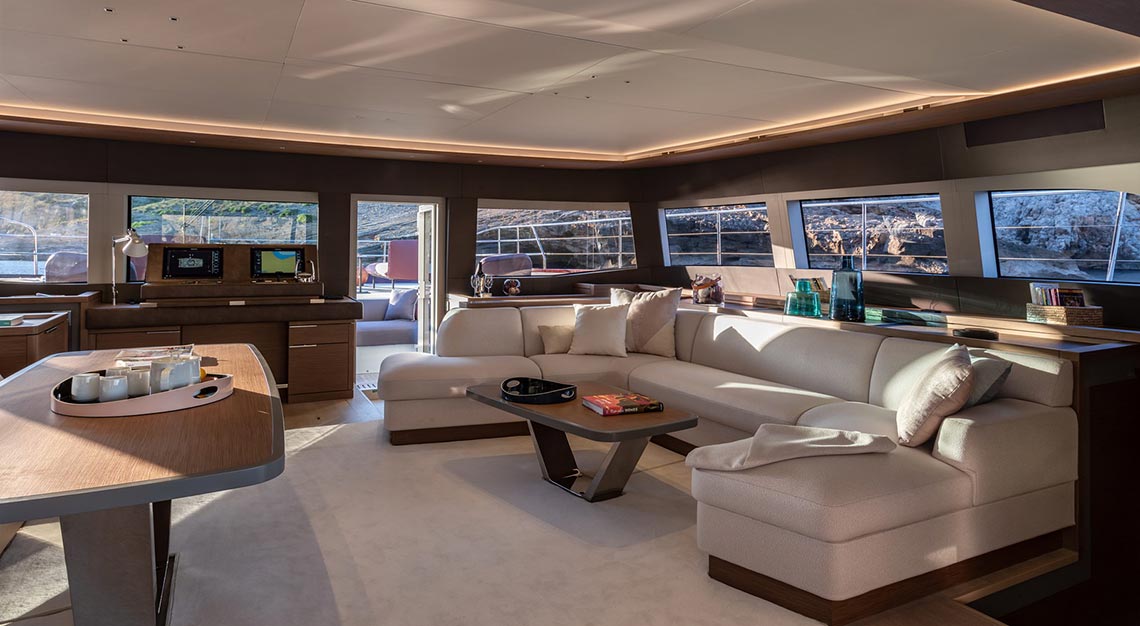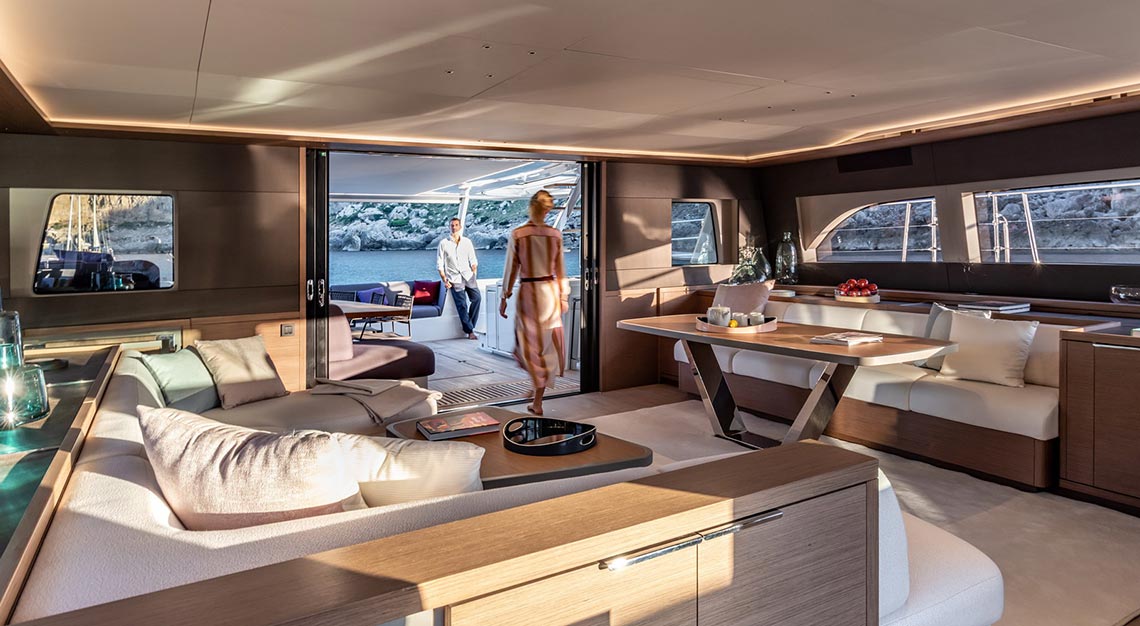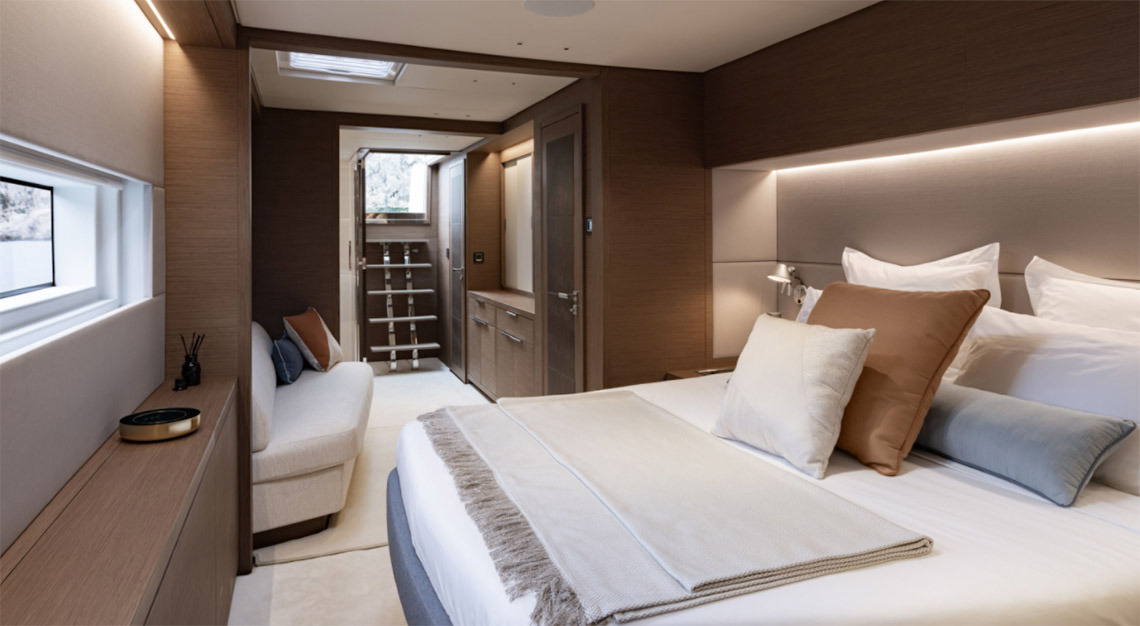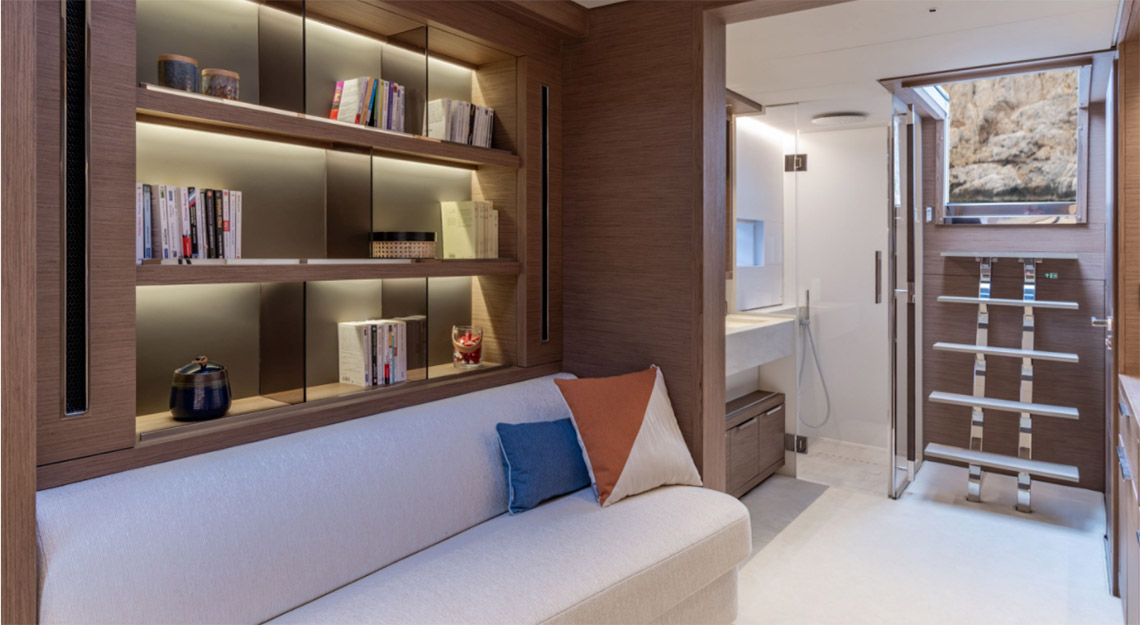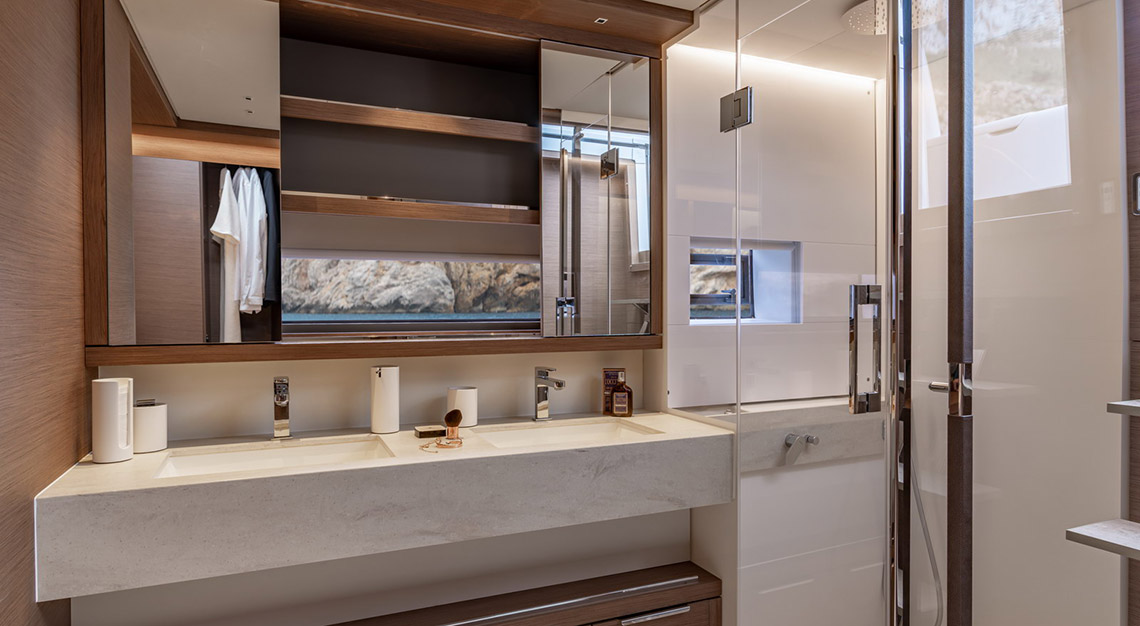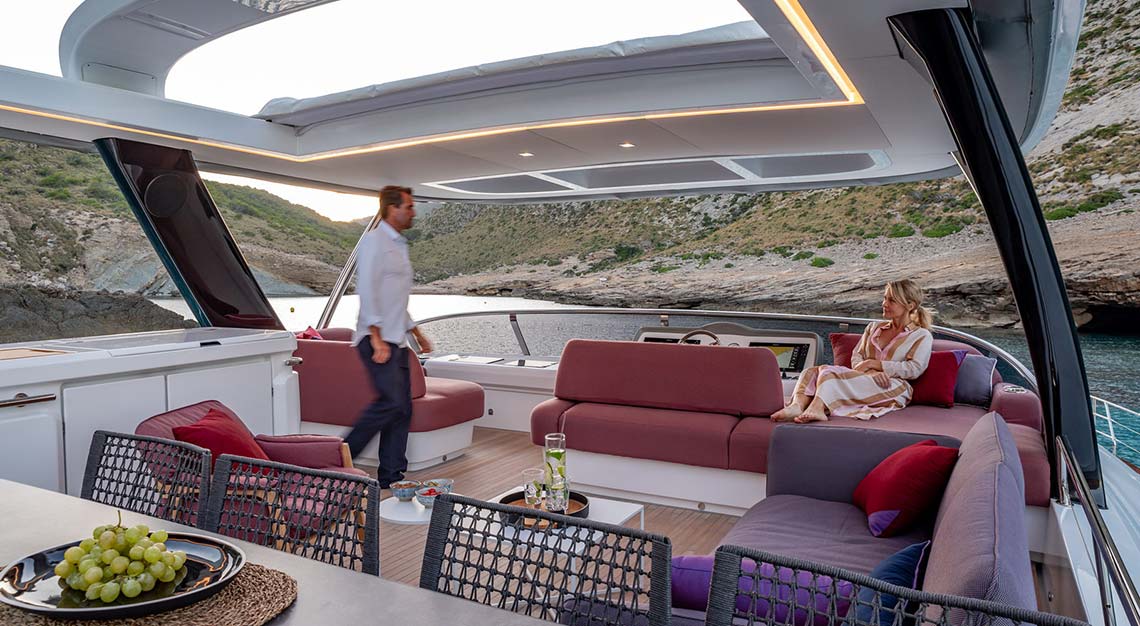 Lagoon Sixty 7
We're seeing more catamarans in this part of the world, and Lagoon's Sixty 7 is one of them. The two-hull 20.2-m boat boasts a generous 10-m beam, and not only does it provide a multitude of social spaces, but it also offers numerous customisable options. Choose from a lateral or central galley – we're leaning towards the latter as it provides for a more convivial setting. Accommodation wise, owners have the choice of having up to six ensuite cabins.
What we love: Depending on how the catamaran is configured, owners will be able to head straight to the main deck aft via the master cabin's ensuite bathroom.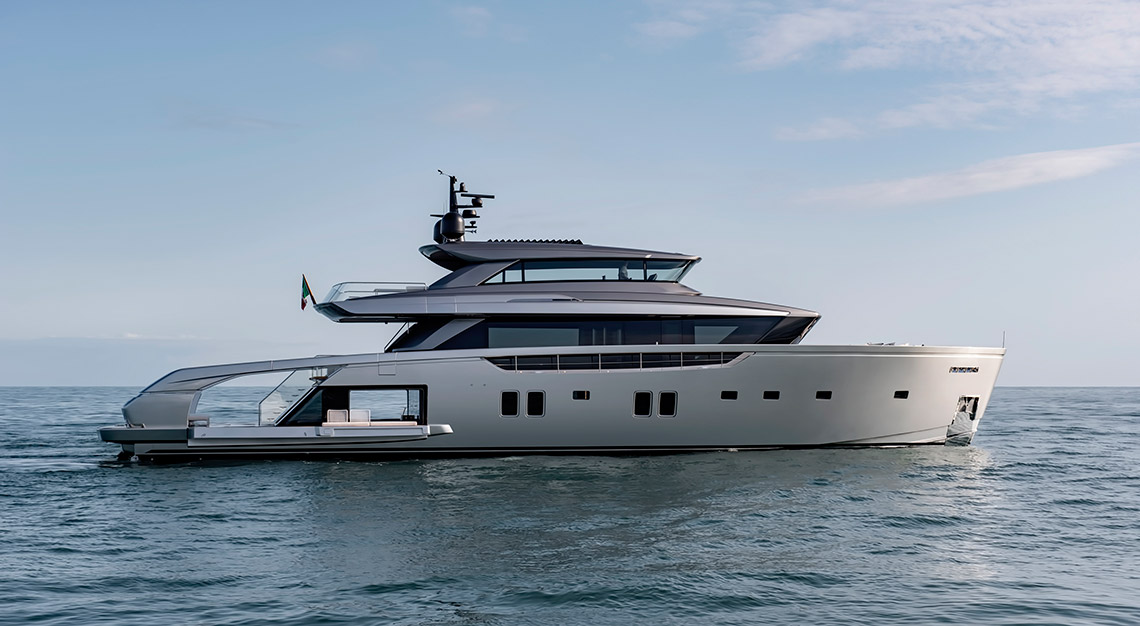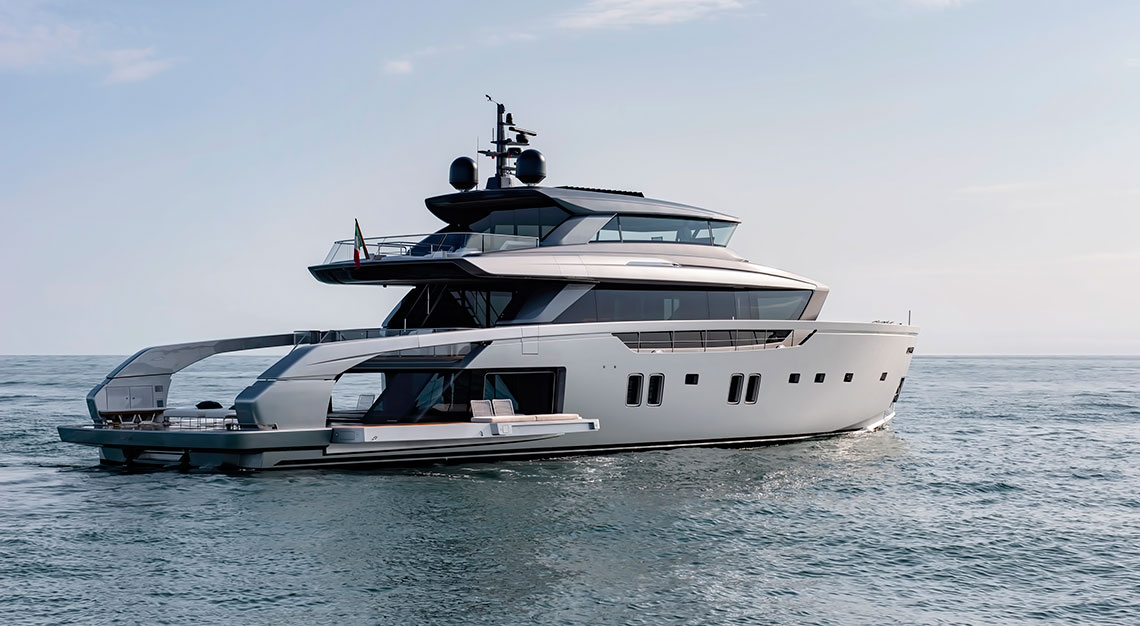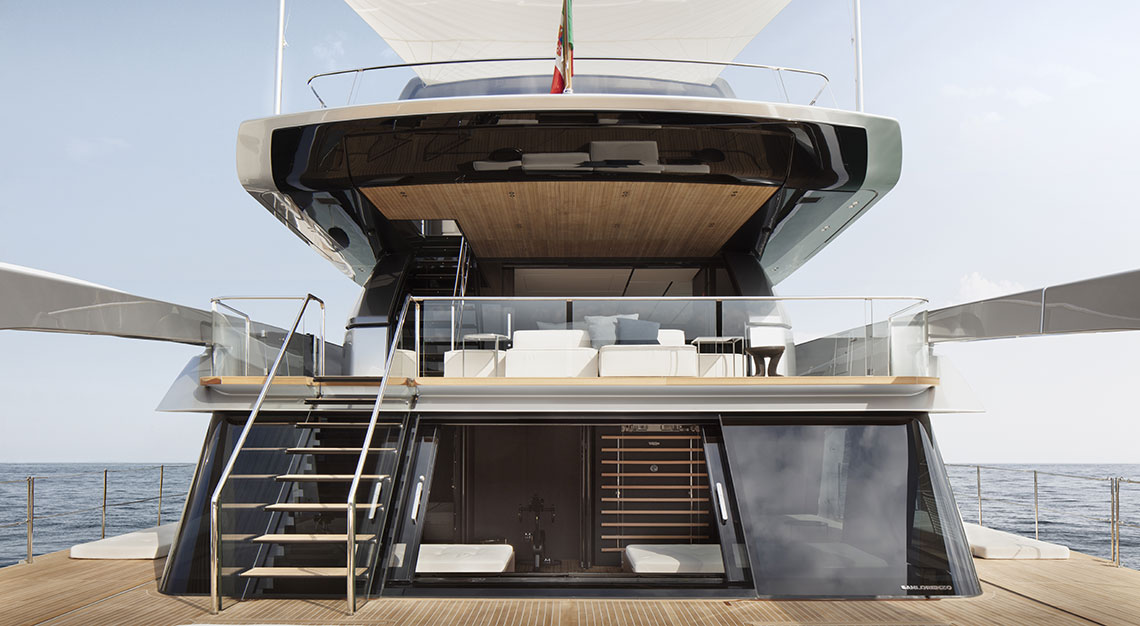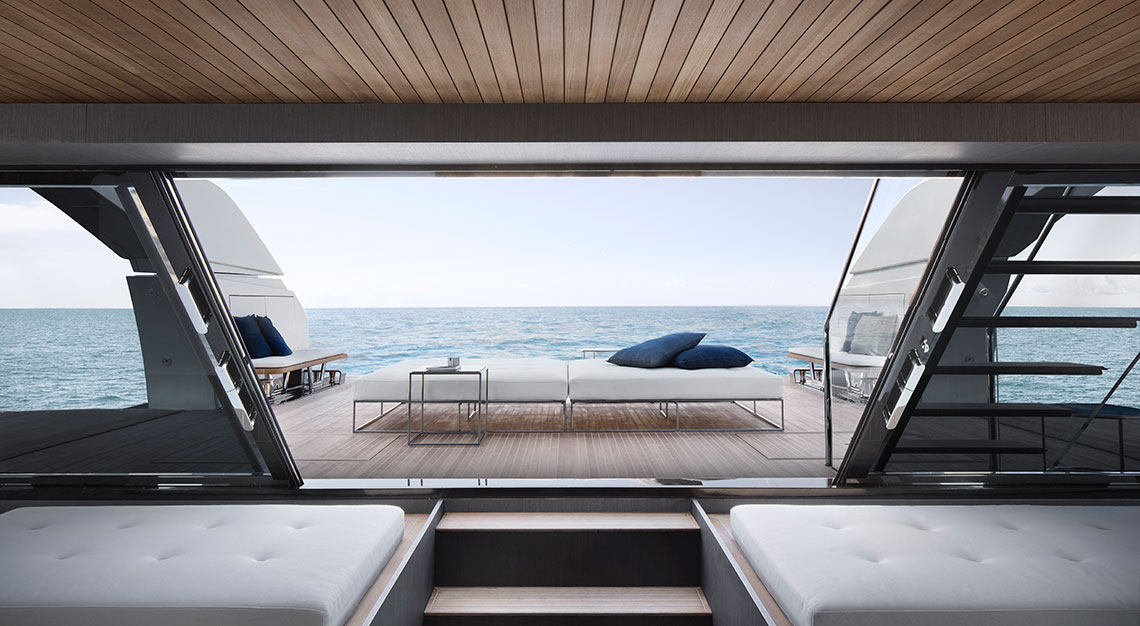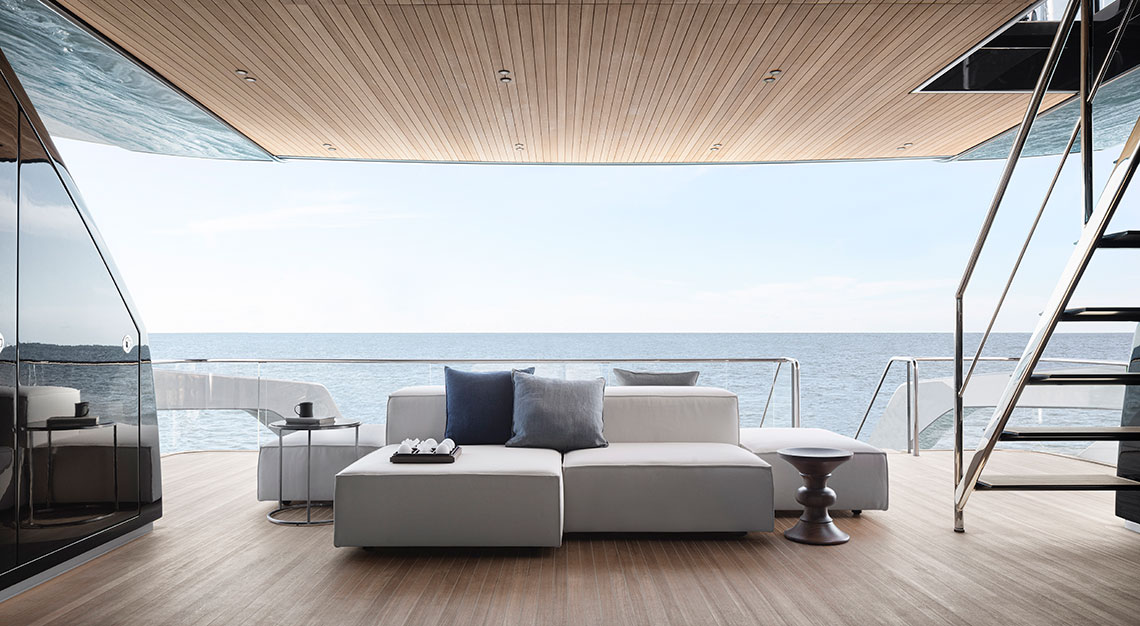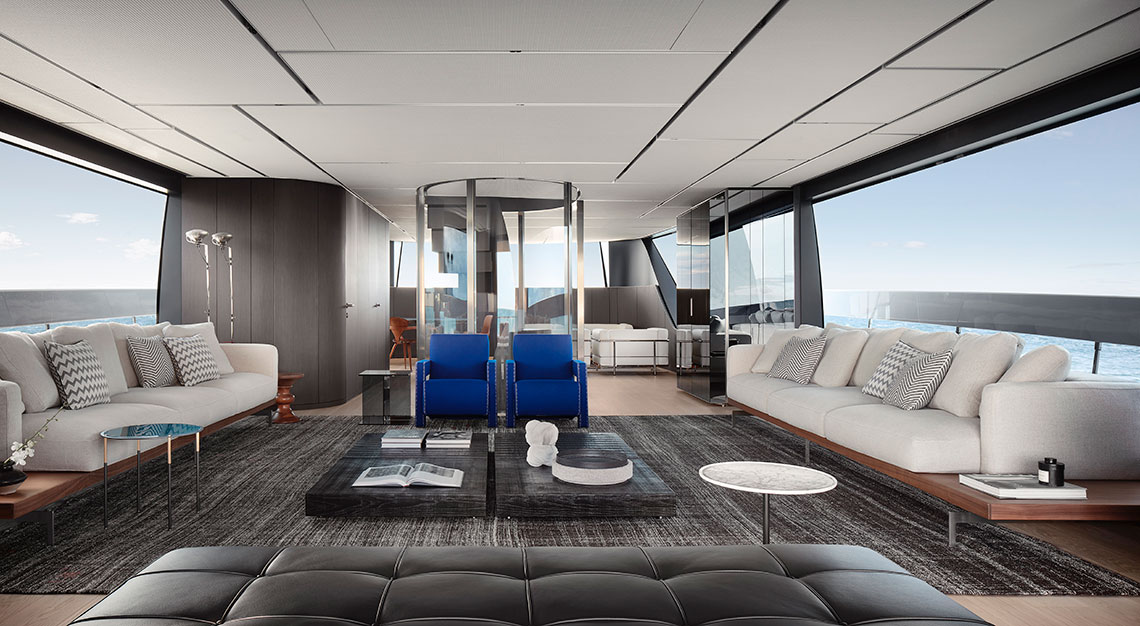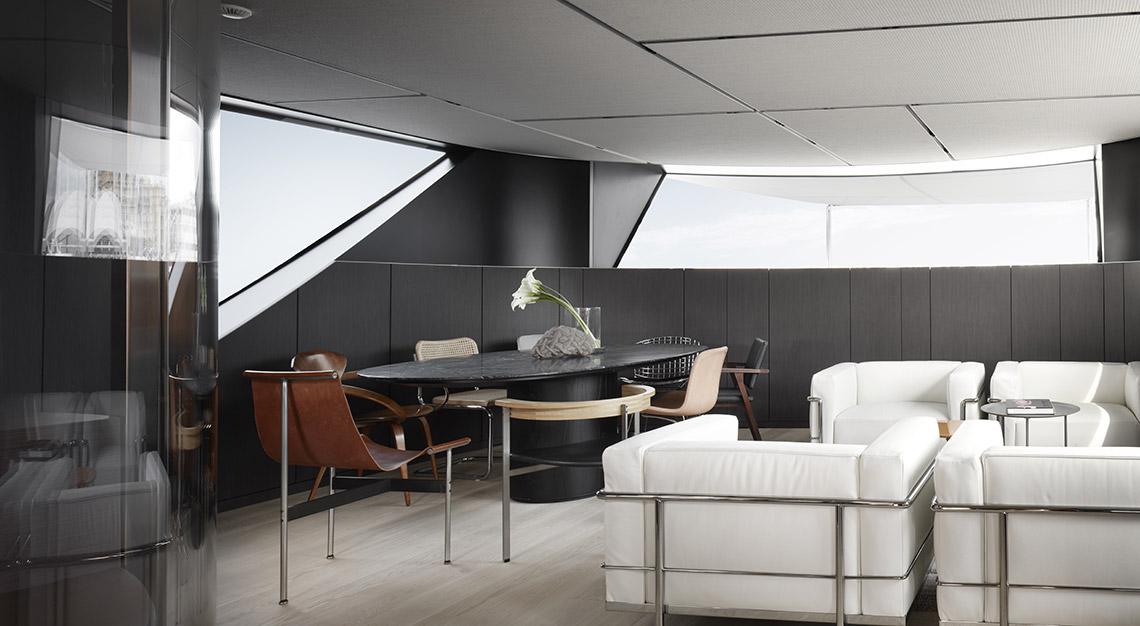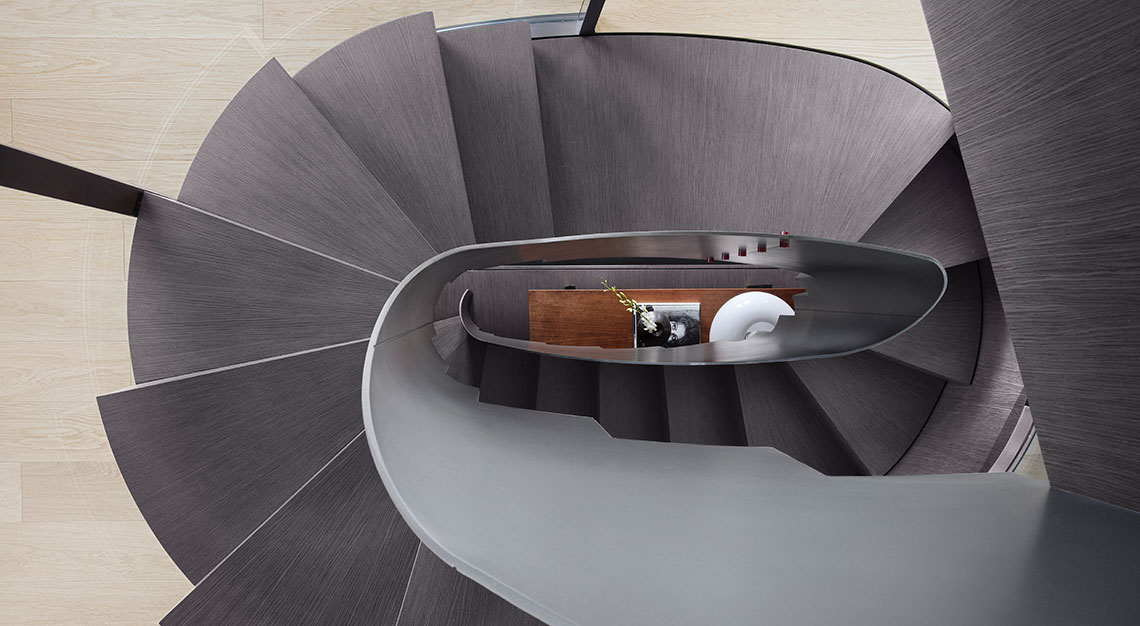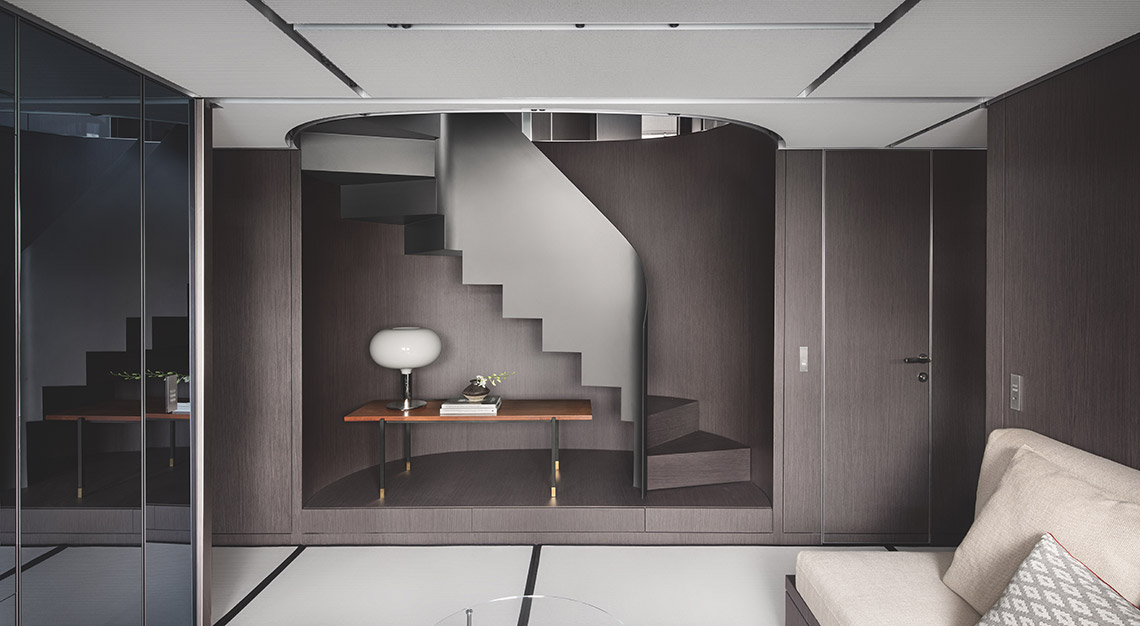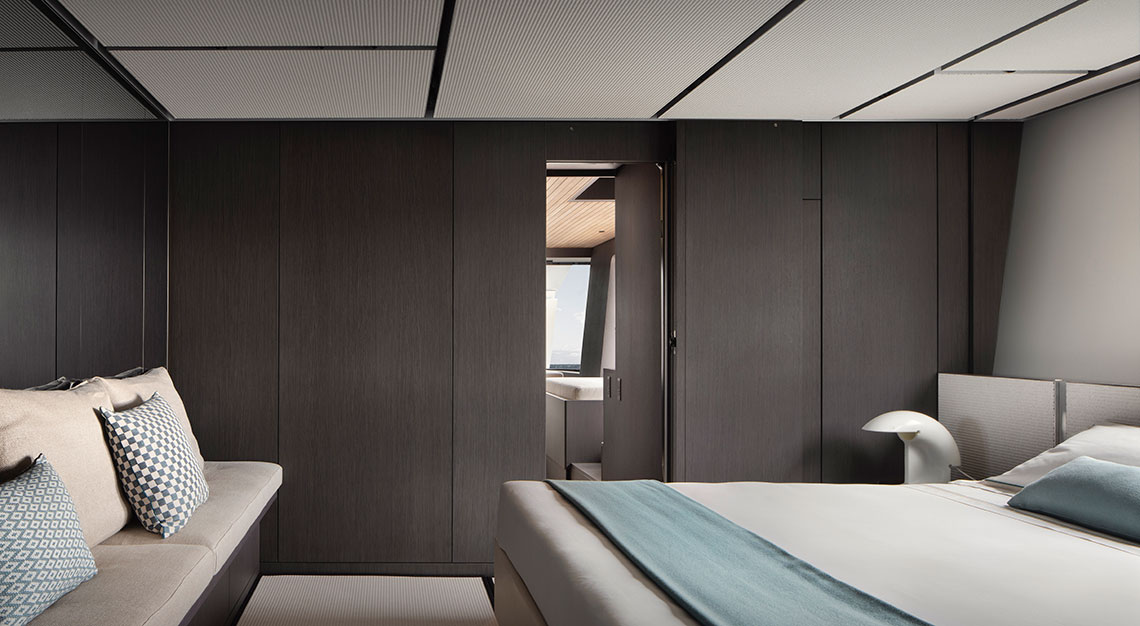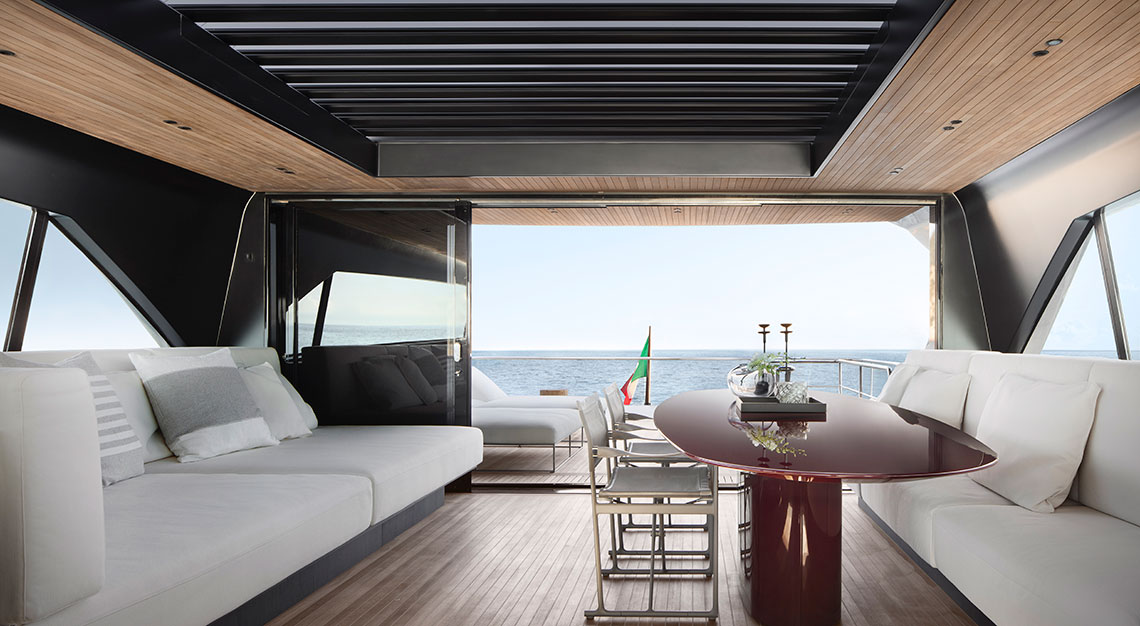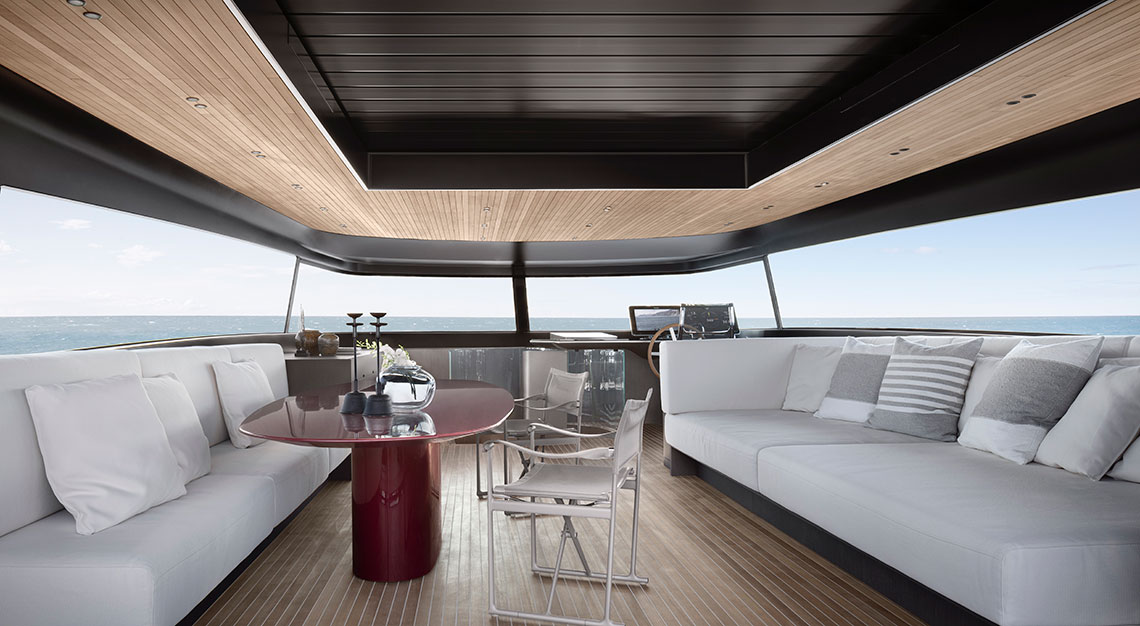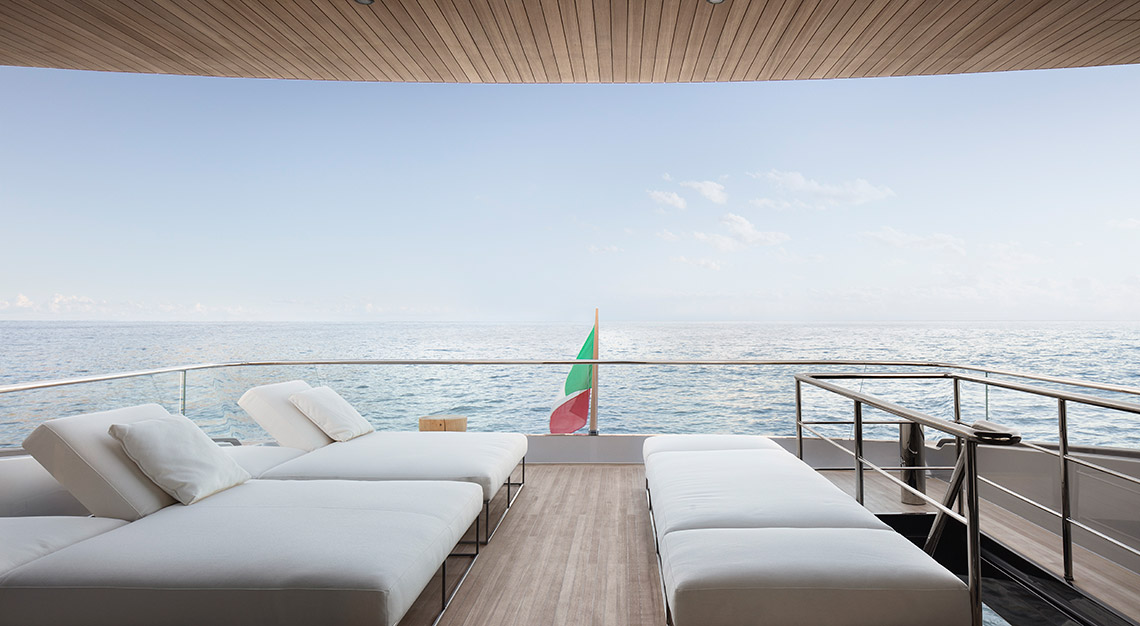 You'd have already seen it on the SX88, but the SX112 takes open decks to a whole nother level. In place of the garage, the stern of the lower deck has been hollowed out and filled with sun pads, providing a level of zen we've not yet seen on other yachts. The same design sensibilities are carried out on the main and upper decks – you'll find full panelled glass windows in the main saloon to allow for even more breathing room, and an airconditioned flybridge, where the wheelhouse is located.
What we love: The helical staircase that connects the lower, main and upper decks together. We especially dig the main deck's staircase, which is encased in a glass-tubed structure.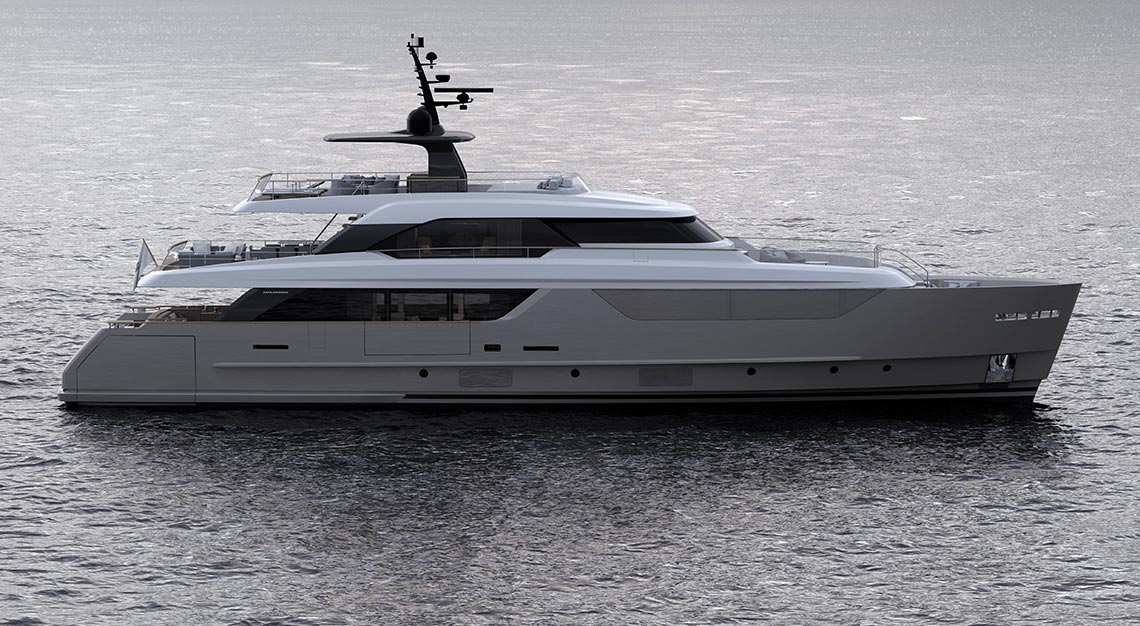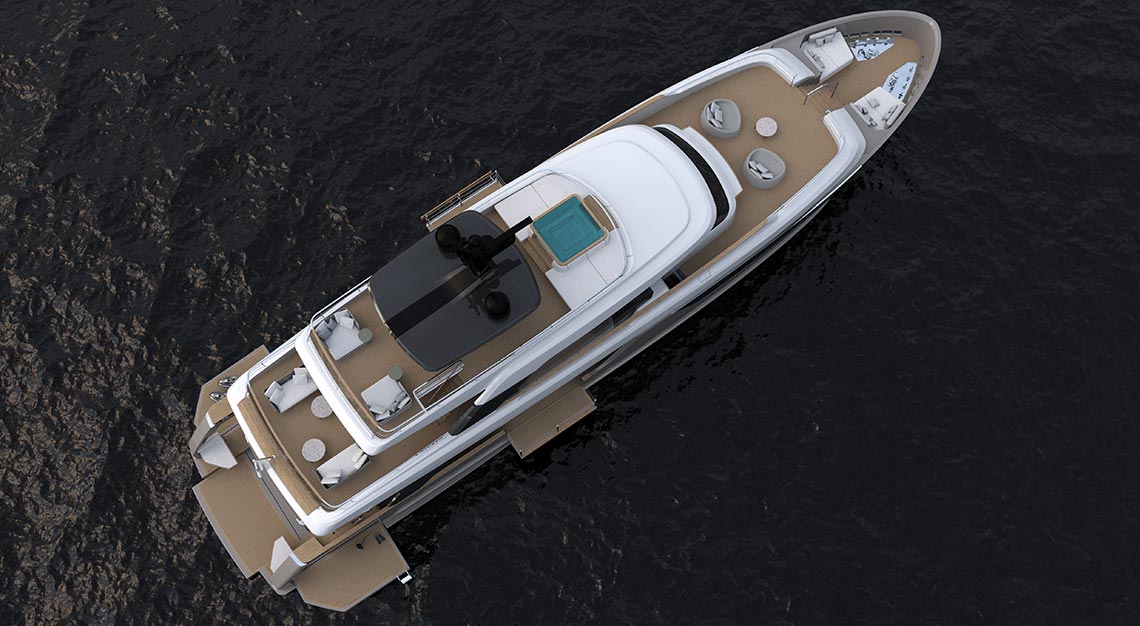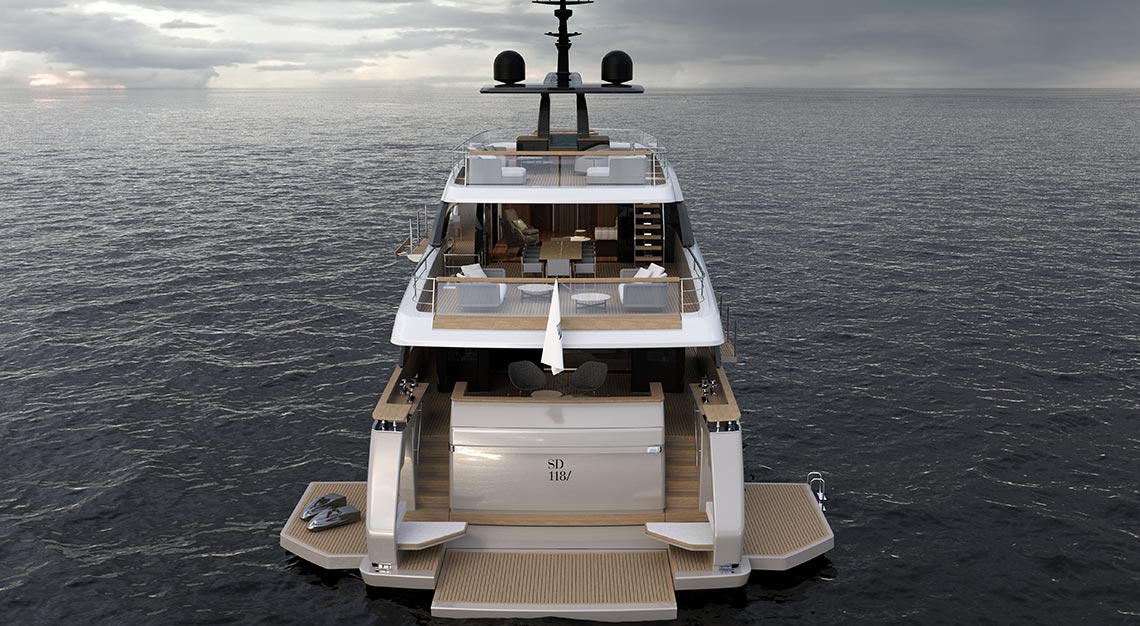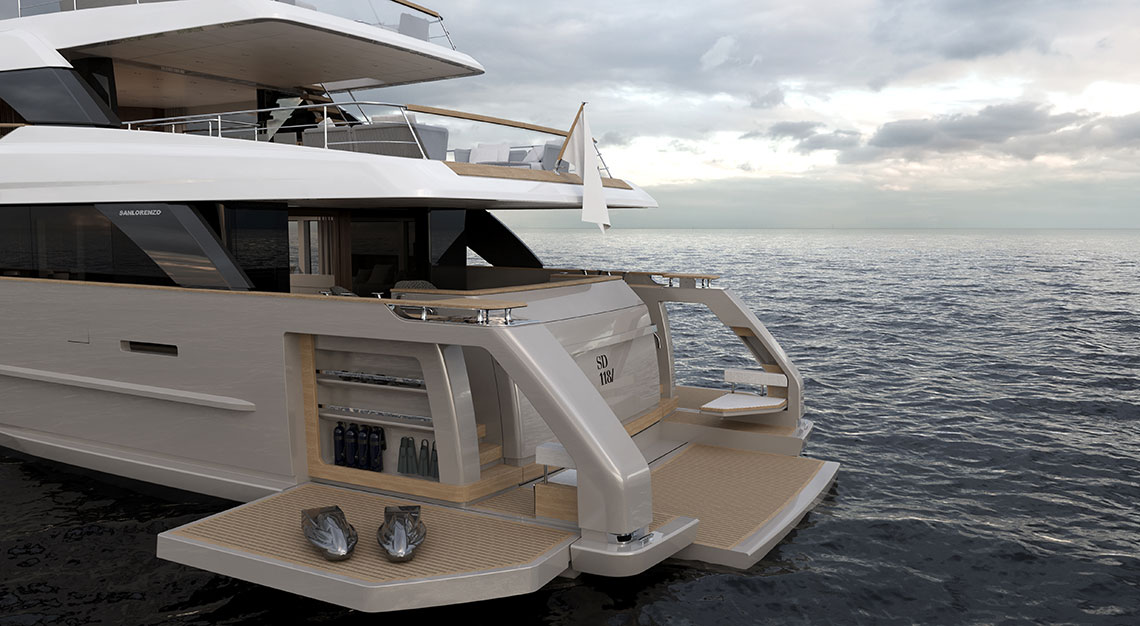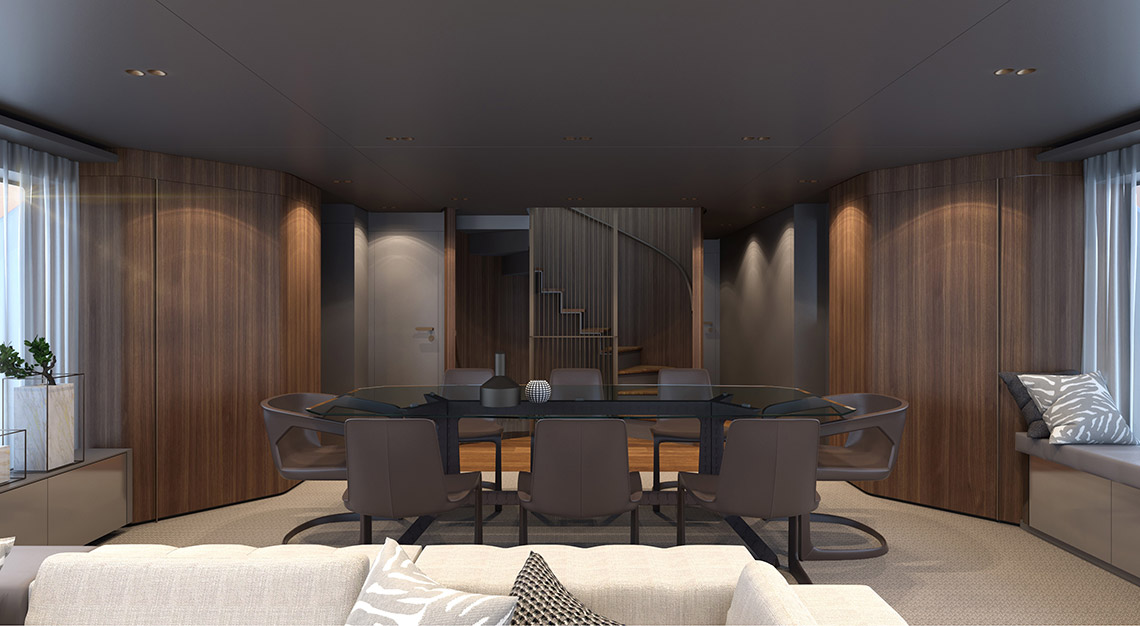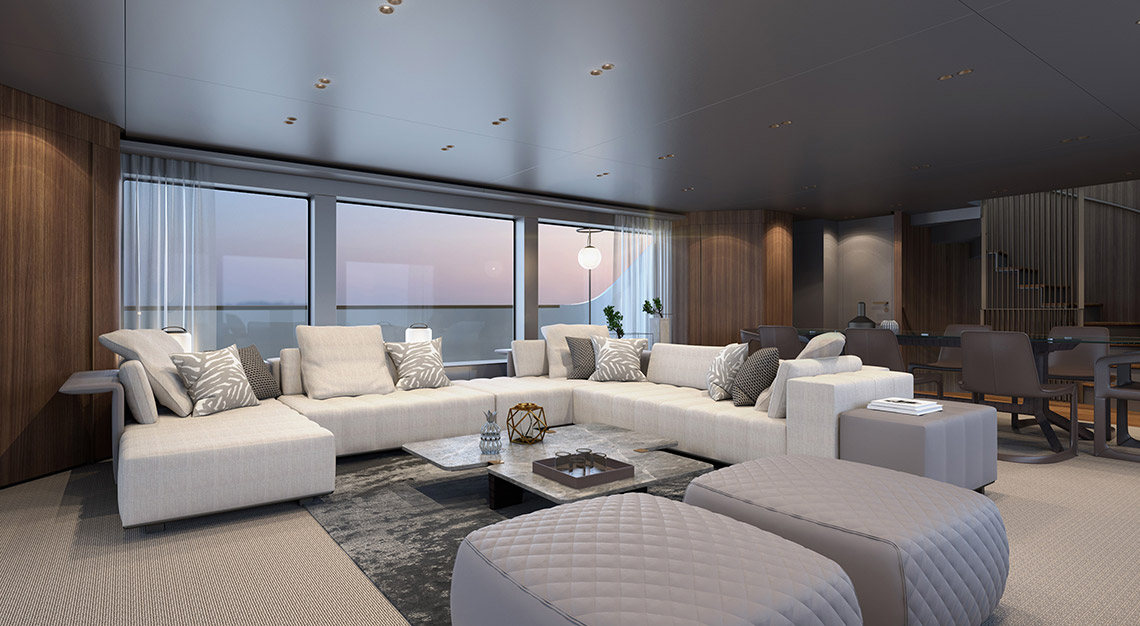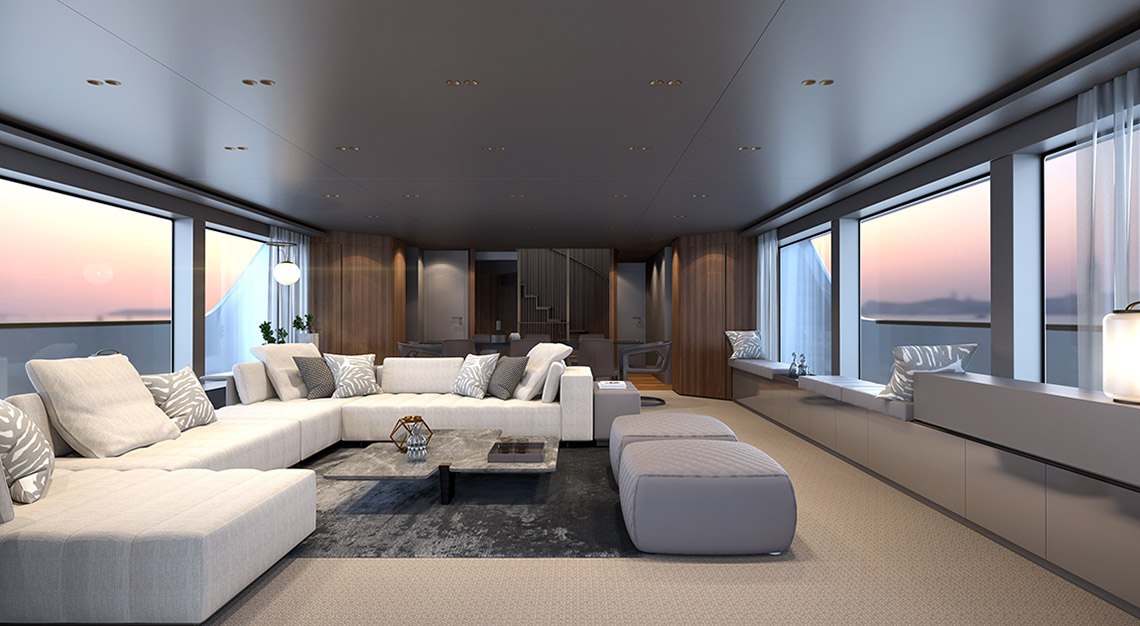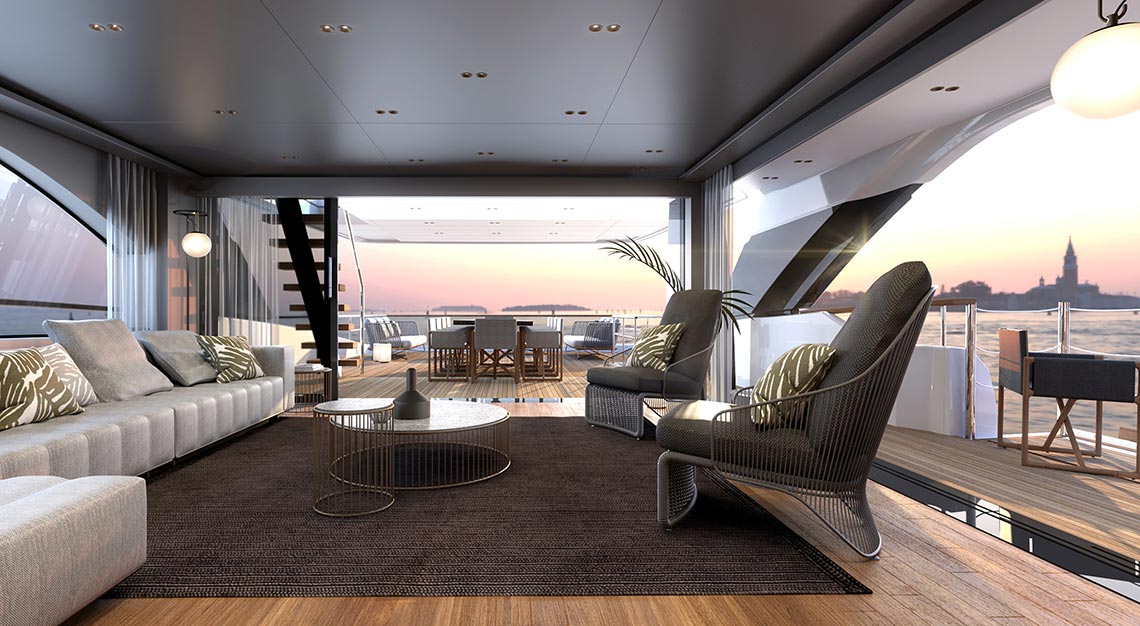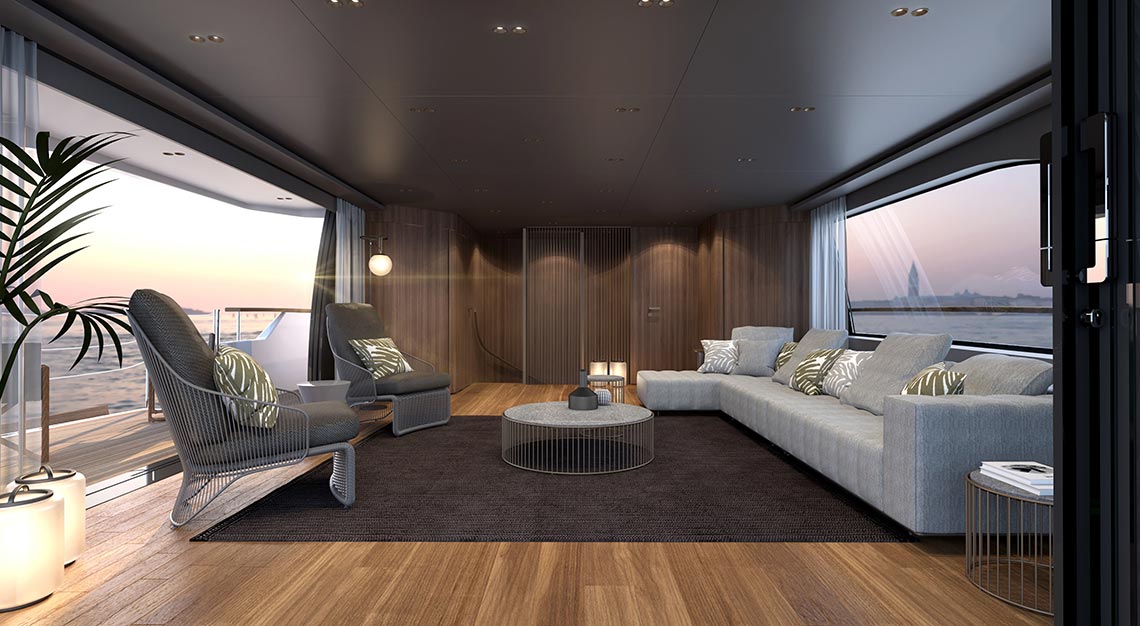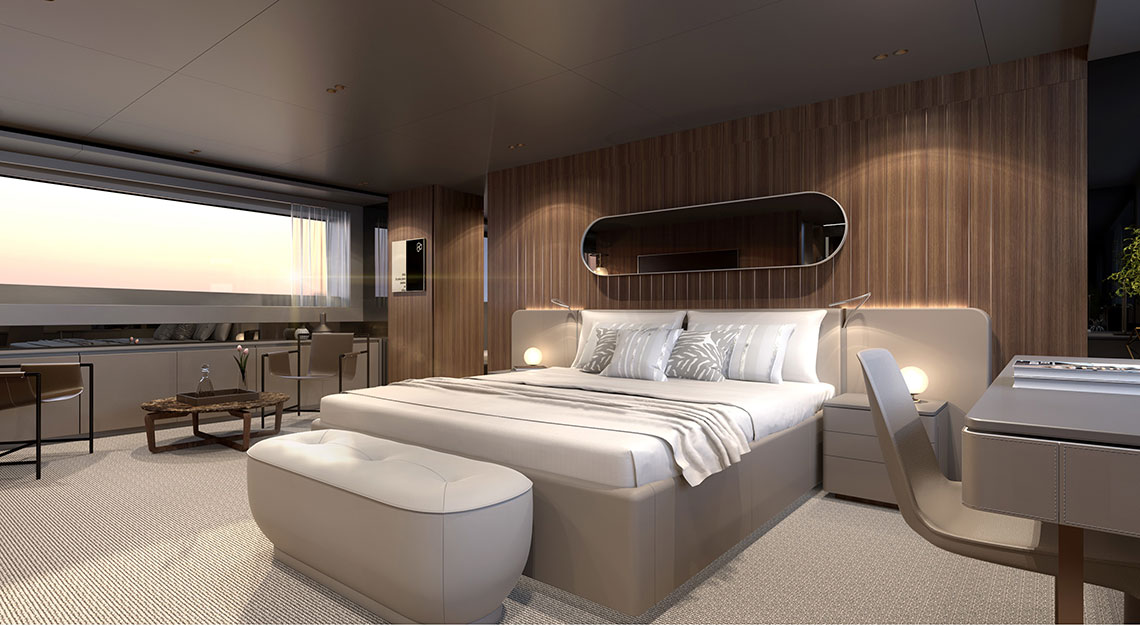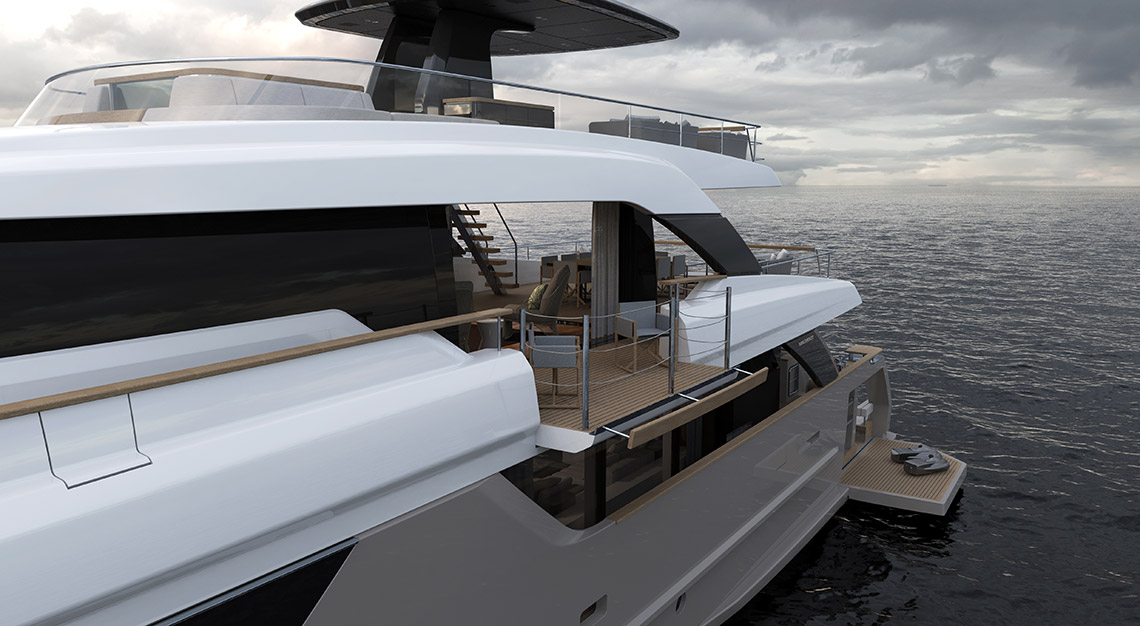 Sanlorenzo SD118
If pre-launch sales are anything to go by, this would be it. Four SD118 yachts were sold prior to her official announcement. And it's easy to see why. The newest model from the SD line affords even more flexibility with usage of space, which you'll see at the stern, where the swim and sunbathing platforms are. The owner also enjoys direct access from his cabin to two outdoor living spaces at the bow – at the forward deck and upper deck – both of which are connected by a central staircase.
What we love:  The upper deck features an asymmetrical configuration, no doubt a cue from the brand's Asymmetric line.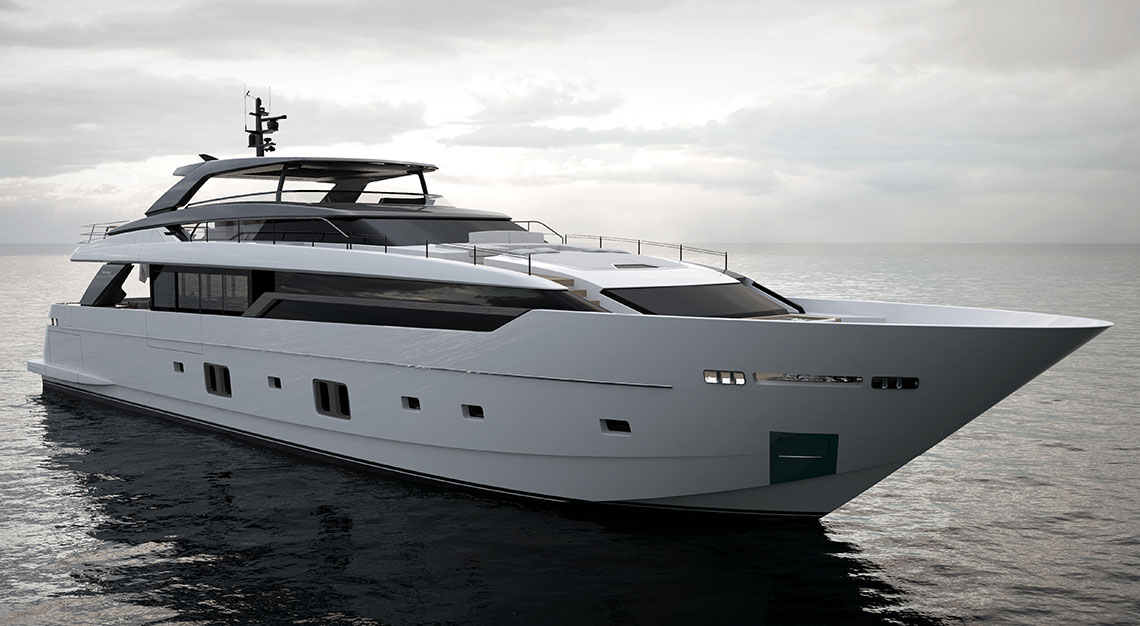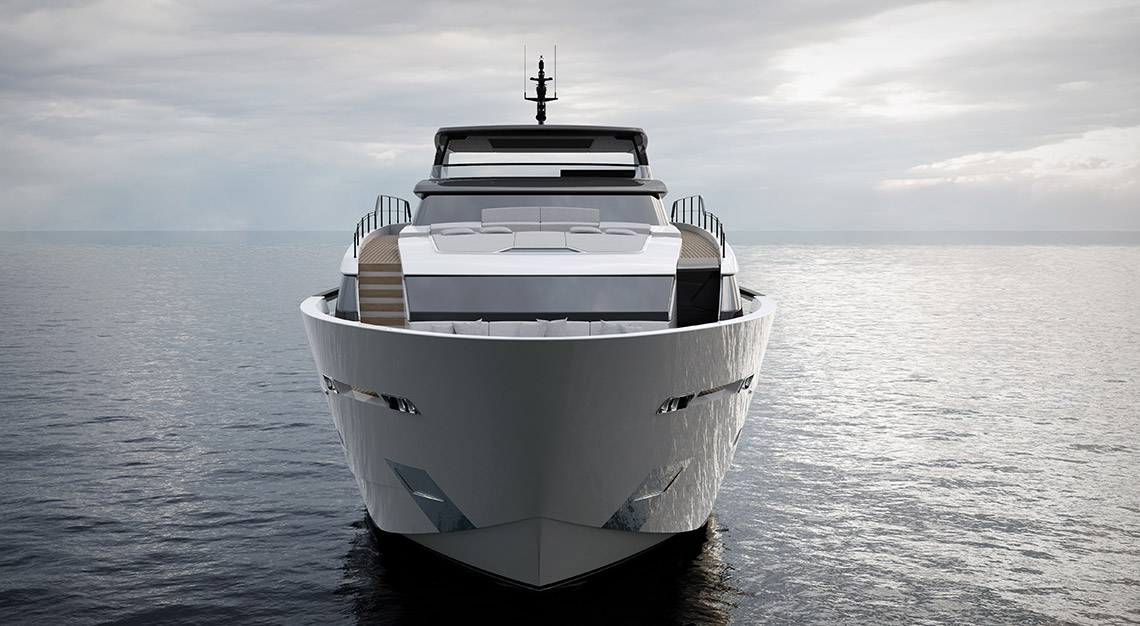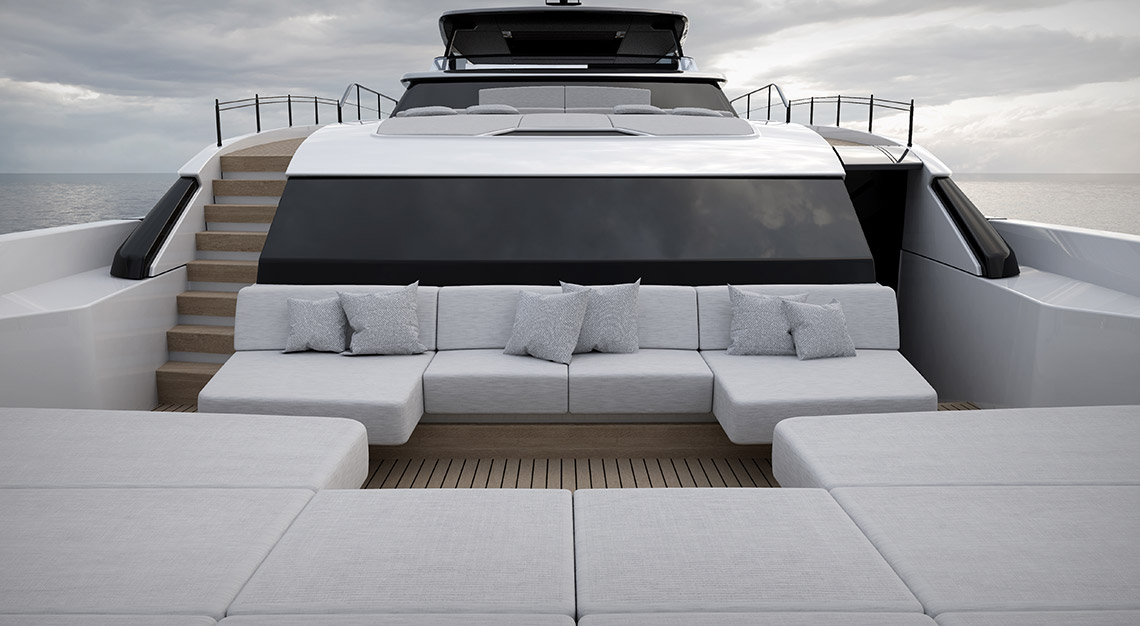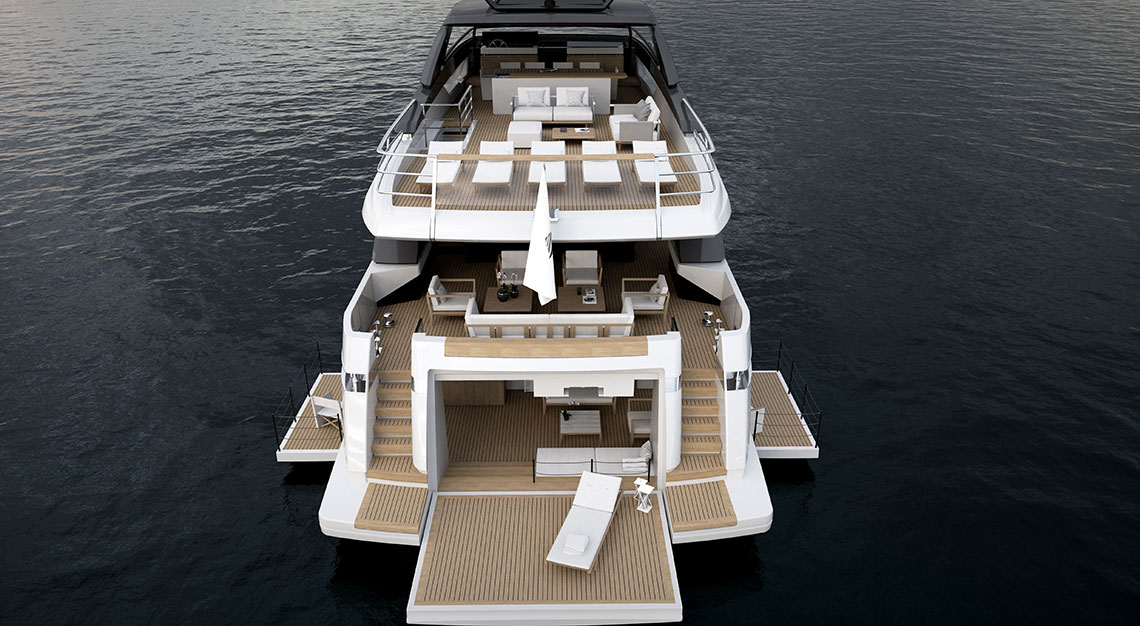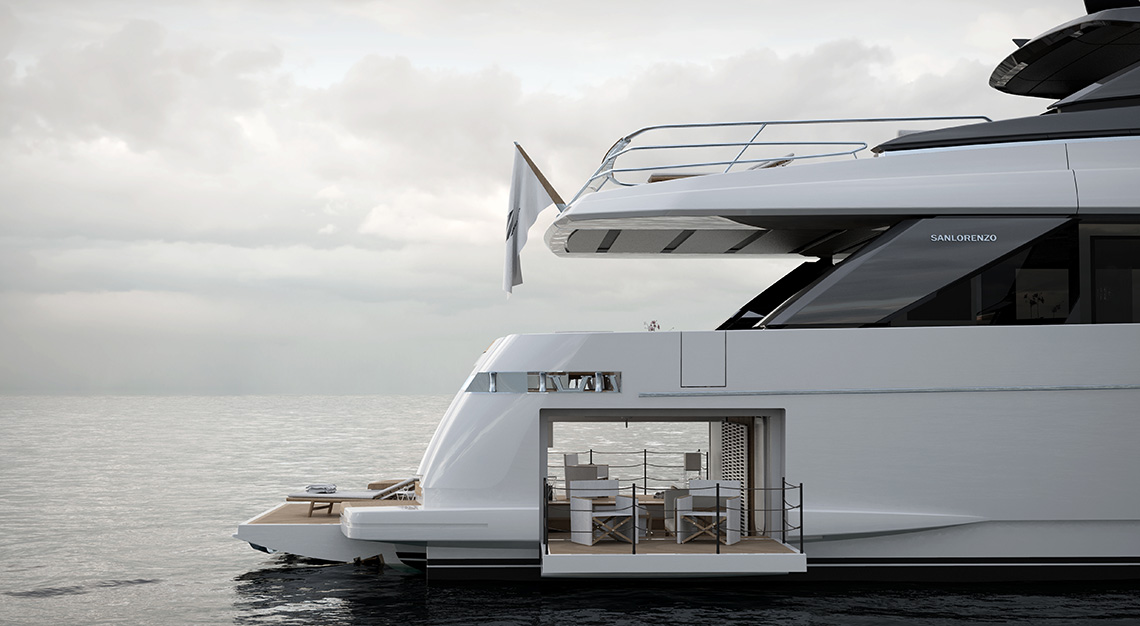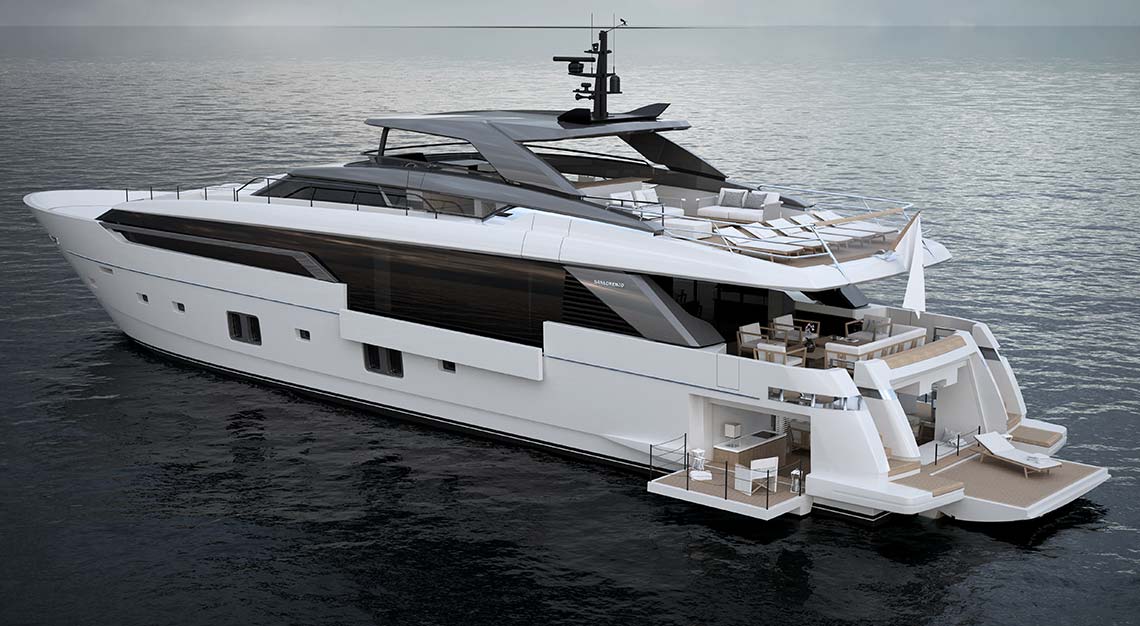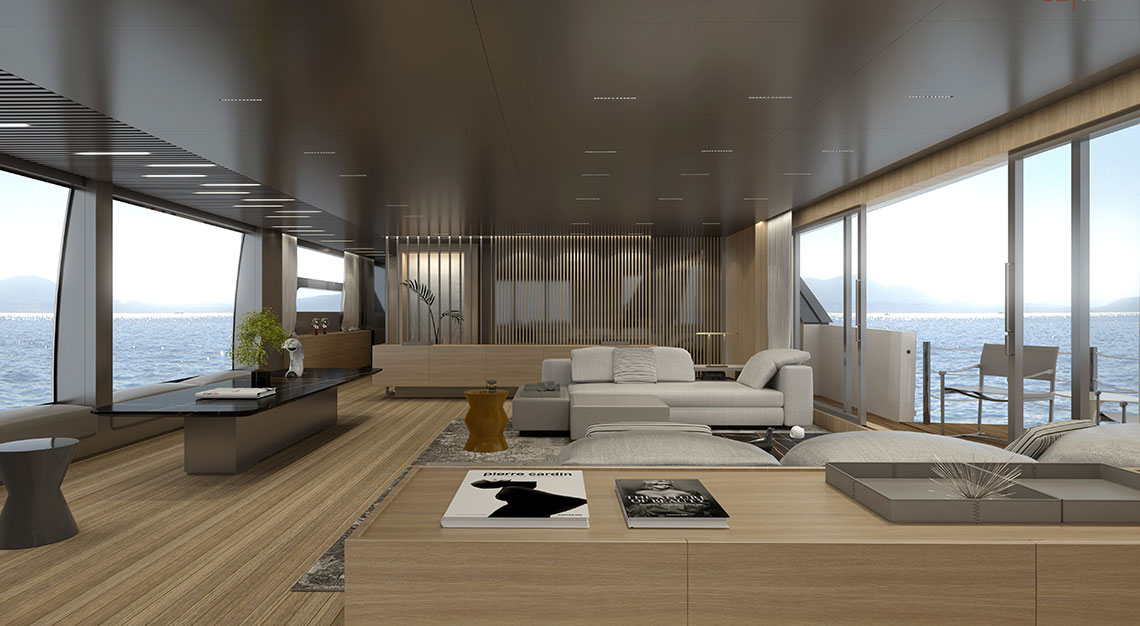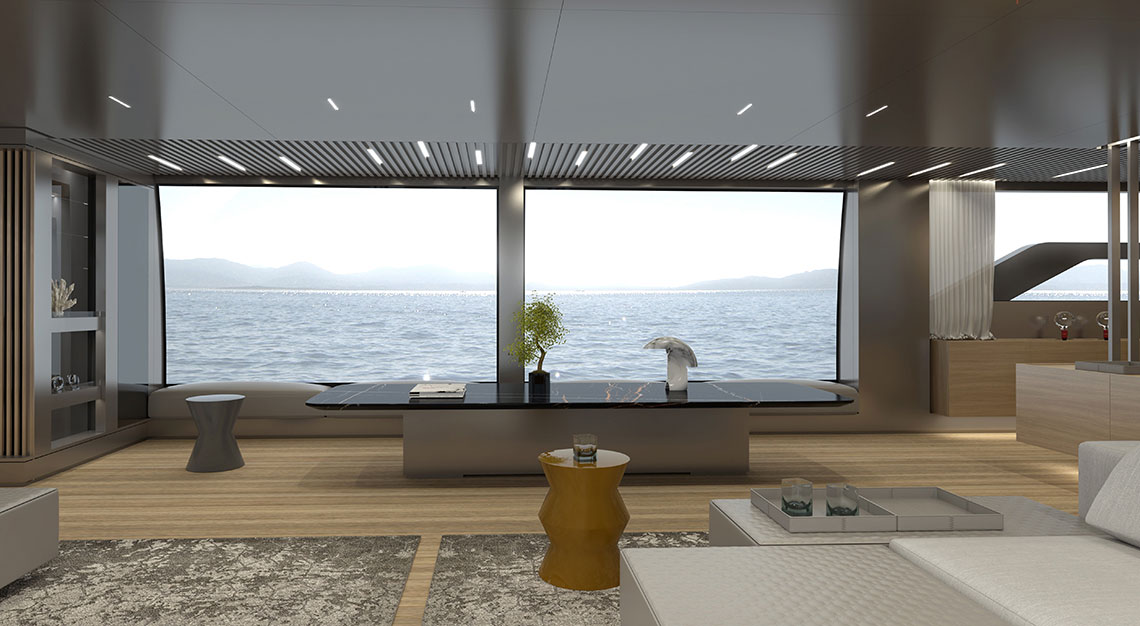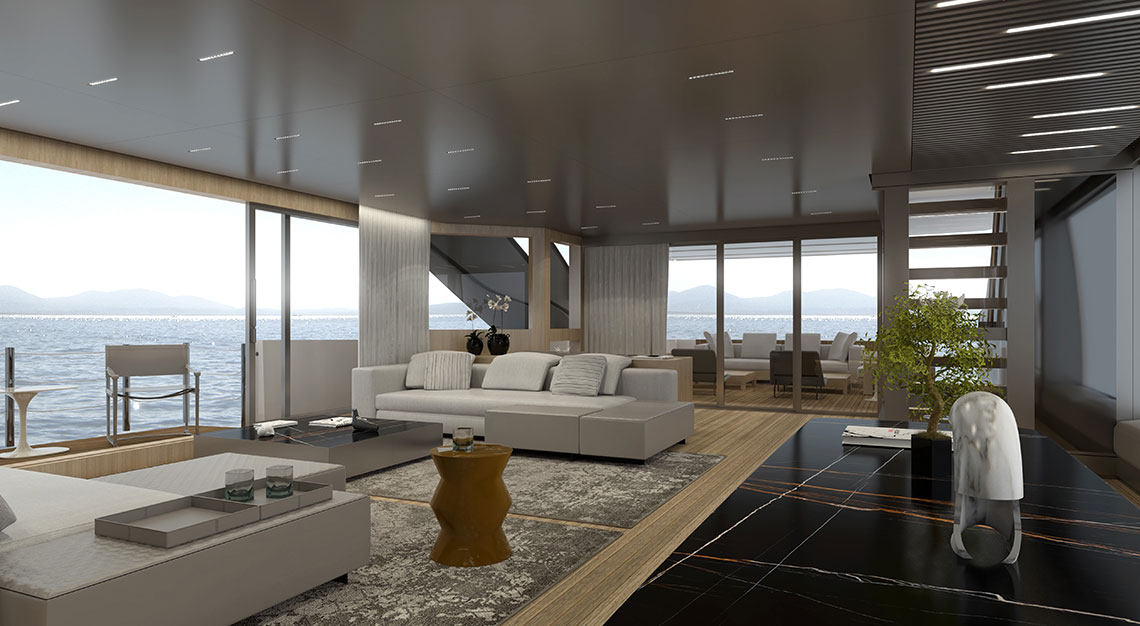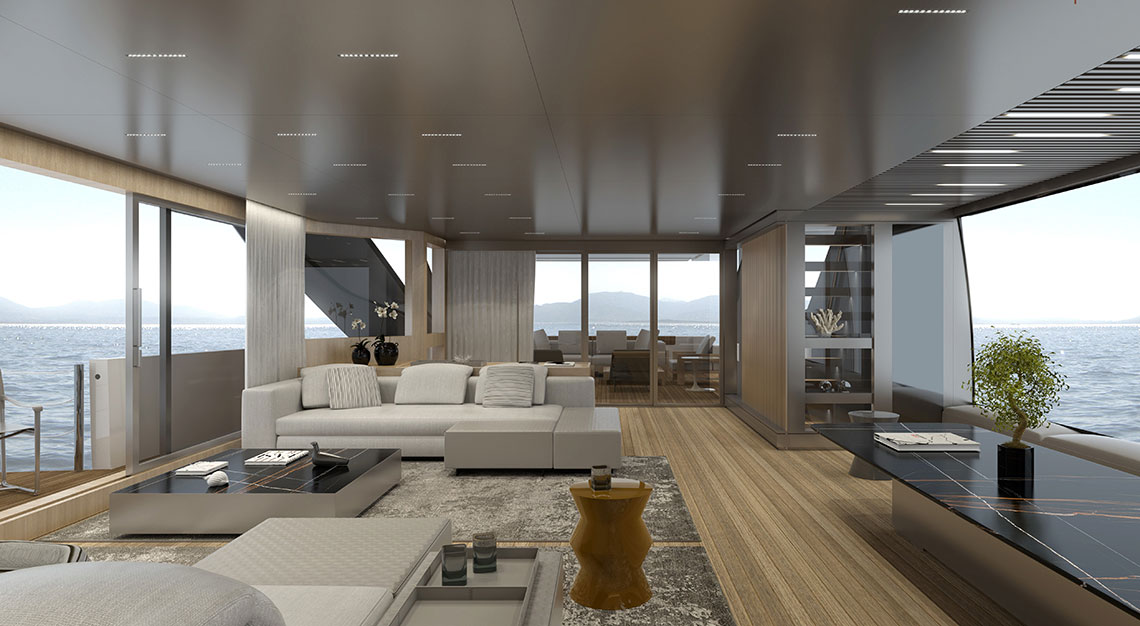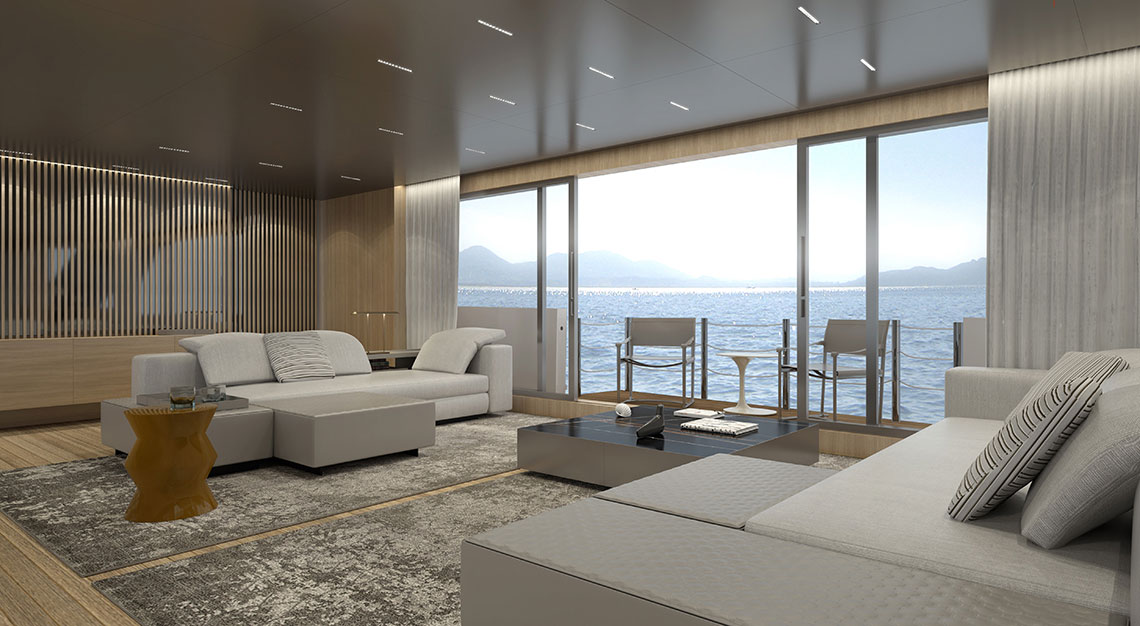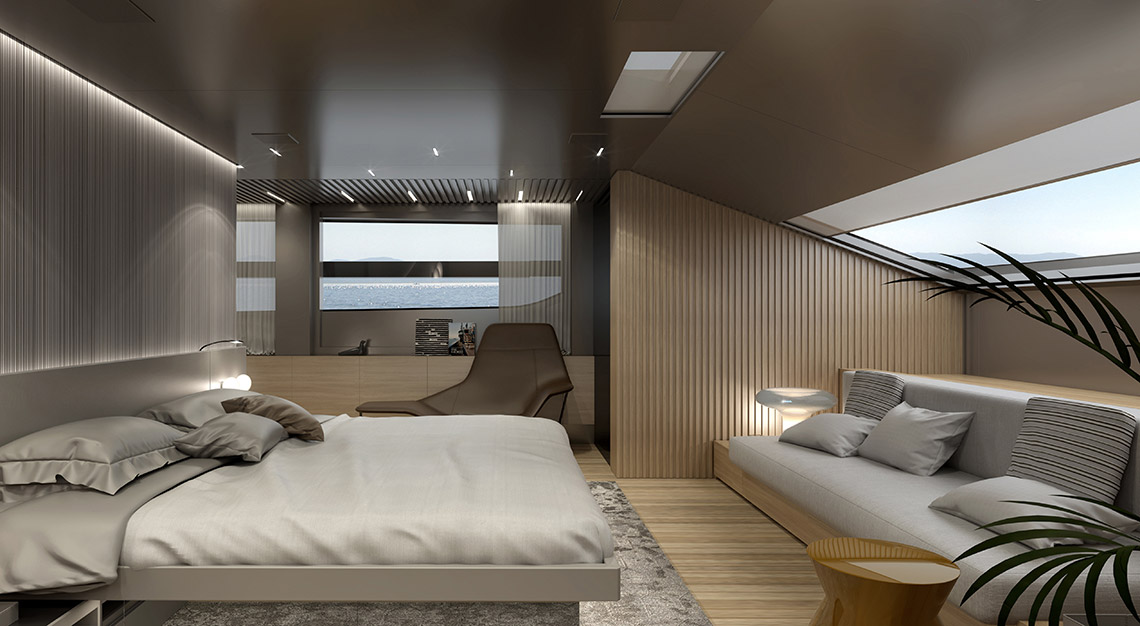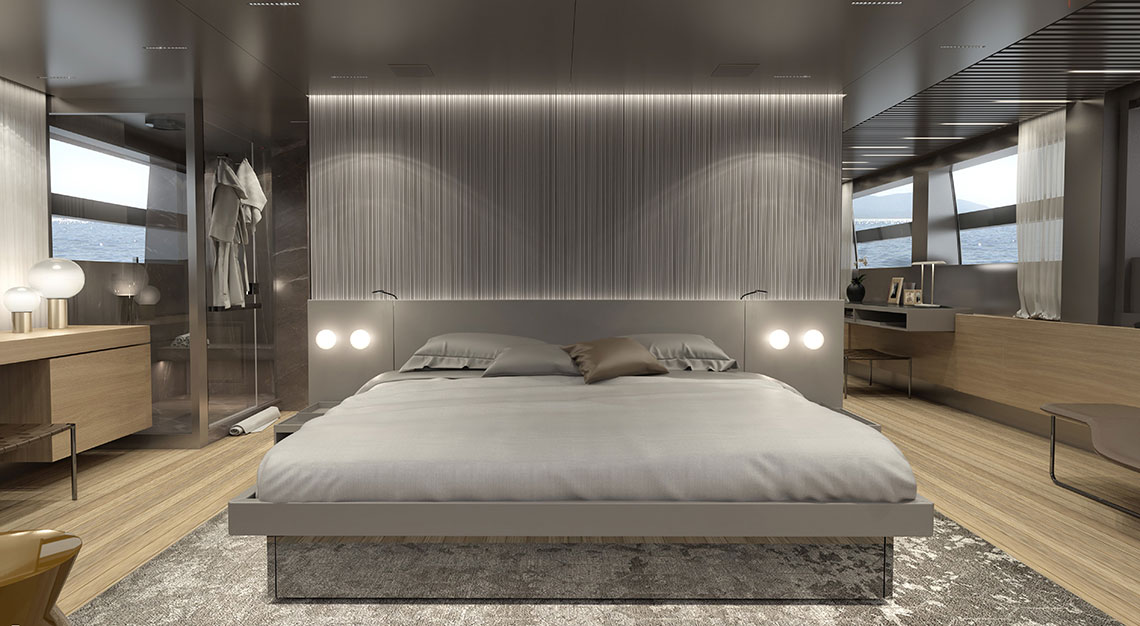 Sanlorenzo SL120Asymmetric
We've saved the best for last. You're looking at Sanlorenzo's newest flagship in its asymmetric line. The first thing you'd notice about the 36.9-m SL120Asymmetric is undoubtedly its lack of a starboard side deck. The space has been put to better use – the main saloon gains an additional eight square metres, providing owners space for a generous dining room that's fitted with full-height windows. On port side, a smaller walkway remains, but here's another surprise; it comes with a fold-out balcony. Part the sliding doors of the saloon and you'll have a lounge that incorporates the indoors and out seamlessly. To get to the flybridge, access the staircase in the saloon, or at the fore of the main deck, where the sun pads are.
What we love: Two more folding terraces can be found in the garage. Empty it while at anchor, and you'll have a sizeable 45sqm beach club.