How do multihyphenates juggle it all? In this three-part series presented by Samsung, Serene Chua – banker, F&B entrepreneur and mother of three – tells us how she mentally switches between creative and analytical thinking without skipping a beat
You will often find this petite mother-of-three dressed to the nines – decked in a stunning array of baubles and the latest threads – at the hottest events around town. Well, prior to the pandemic, at least. But make no mistake: Serene Chua is no ordinary influencer. The former TV host wears multiple hats with aplomb. She's a restaurateur and co-founder of Wolf Burgers and Carvers & Co. She is also a private banker, a member of the fundraising committee of the Monaco Foundation, and sits on the board of directors for the ISCOS ReGen Fund.
They might seem like pretty divergent roles – her career at the bank forces her to think analytically and strategically, while her passion as a restaurateur is where her innate creativity shines through. It's a tricky balancing act, but one that oddly keeps her energised and motivated. "I love to sing, dance, paint and do craft. The switch between being analytical and creative is very natural for me, and I truly enjoy having a good balance of both. My mantra is 'Carpe Diem': to be adventurous, open-minded and to do everything with a passion.
"I'm blessed with good multitasking skills, and I'm also a big believer in delegating work for maximum efficiency. It's important to find the right balance between family, business and a career. Both work and play should be balanced well as play keeps you refreshed, energised and creative," she says.
The Robb Report Thought Leader opens up about how the trick to multitasking lies in achieving a healthy balance between all areas in her life, and how a tool like Samsung Galaxy Fold is crucial in helping her manage time effectively and achieve her goals.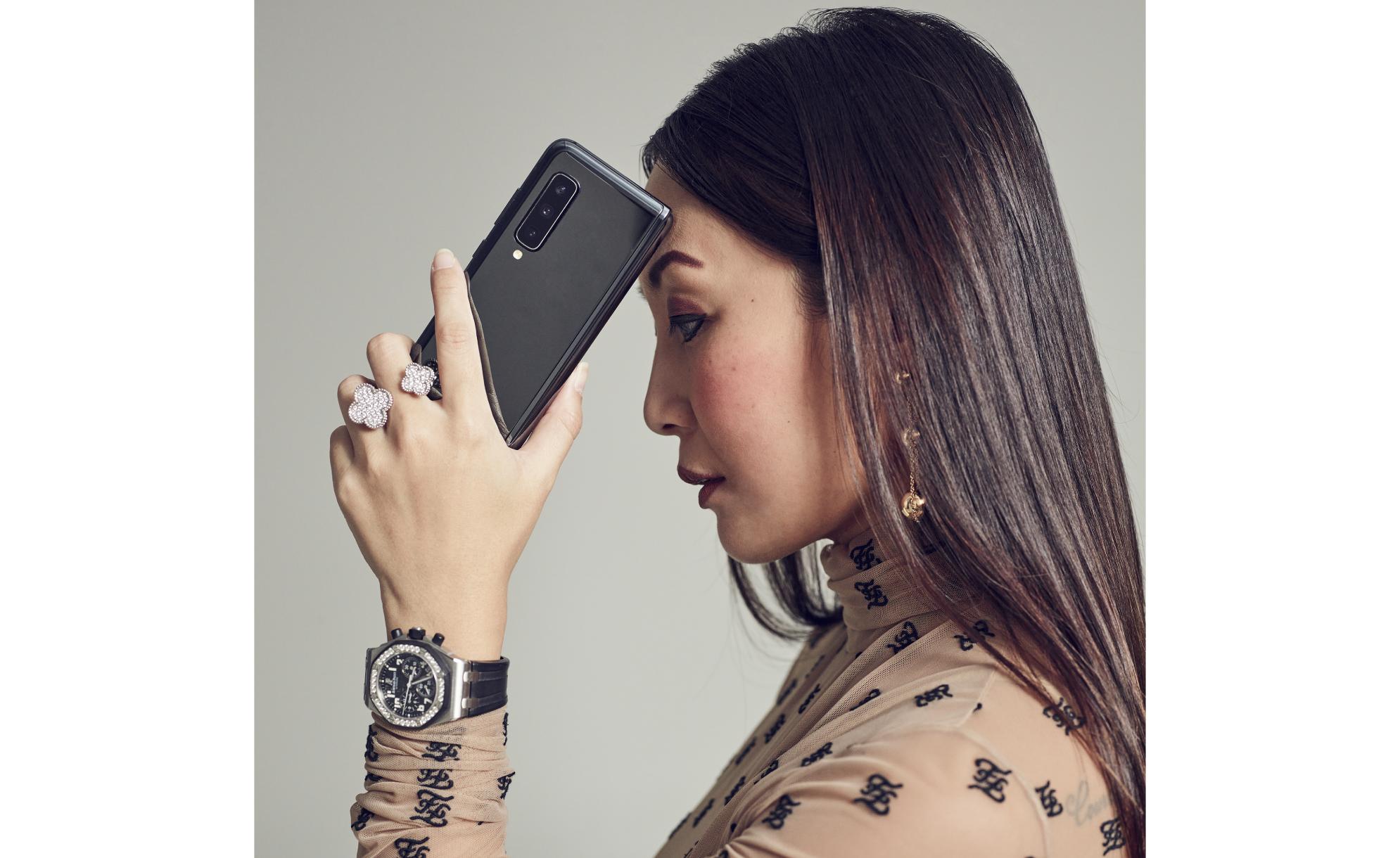 On the reinvention of the workplace…
"The workplace is completely reinvented. With a new balance of working from home and office, there is a lot more flexibility on time and empowerment. It's great to cut down time spent on commuting and getting ready for work. This is great for working mothers who need to balance work and family life, especially if it's for the long run. However, more discipline and focus are needed when working from home to push things through, as processes are slowed down drastically by the pandemic. For me, it's a matter of having the top daily three things on the priority list, and clearing those first before giving attention to the rest."
On staying connected…
"Besides changing the way we operate, the pandemic changes the way we do business and how we interact with our clients, especially since private banking is a highly personal business and can't be fully replaced by technology. In an increasingly digital world, there is an increased need to stay connected. Phone calls and emails are now the daily modes of correspondence with clients."
On utilising new tech to take her business forward…
"The pandemic certainly accelerates digitalisation. We are more nimble, flexible, faster and more aggressive in the innovation of products. Cloud kitchens have been the trend since a couple of years back. Wolf burgers and Carvers both have had their own virtual brands in cloud kitchens at Deliveroo Editions since 2018. We also just started this with Grab Kitchen (cloud kitchen) at Hillview since December 2019 and newly launched a cloud kitchen at JTC space (Tampines) in June 2020. This enables us to test our new brands and products online, achieve economies of scale, have the benefits of a centralised kitchen and do online deliveries. All without the risks and costs of setting up a full-fledged restaurant."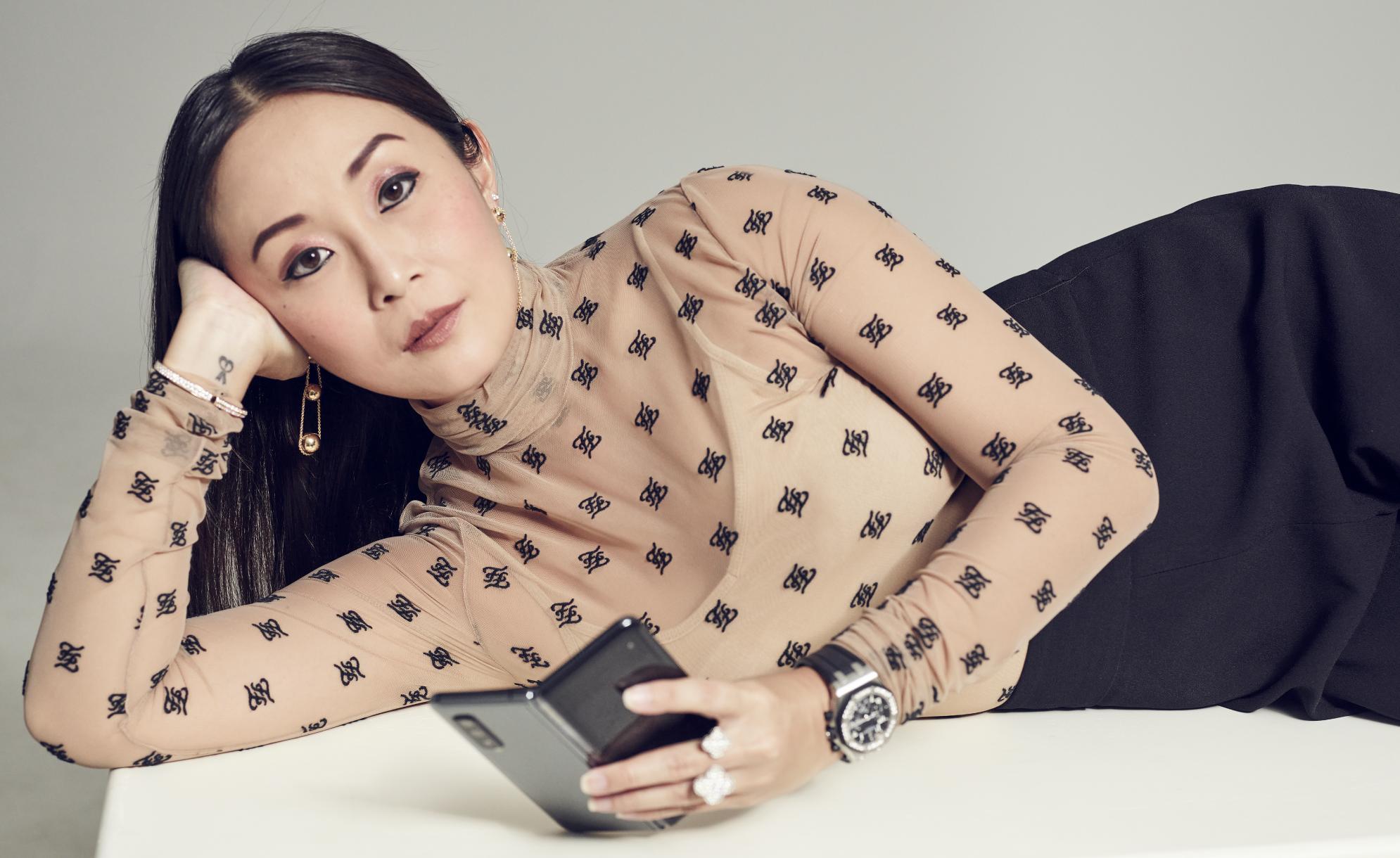 On balancing work and play…
"It is important to draw the line between work and play, as the lines get blurred when you stay at home. Setting clear boundaries and having a structure helps to frame what needs to be done. My time allocation is divided between work, family and self. Planning the day ahead, working in blocks of time, having a priority list helps me get through the week.
"To multitask, having a phone calendar to schedule meetings and calls is essential. Calls are done mostly on the mobile phone, although some are now done via Webex or Zoom. To maintain physical and mental clarity, exercising a few times a week helps to clear the mind, energise and give focus. It also helps to recalibrate the senses and provide energy for the week."
On life lessons…
"The pandemic has taught us not to take things for granted. Humans are social in nature, but the pandemic meant social distancing and living our lives in semi-isolation. On the other hand, the pandemic has brought us closer to our immediate families with the valuable quality time spent.
"On a global level, the pandemic is a stark reminder of the divide that exists in countries without universal healthcare. Governments need to allocate more resources on this front, and ensure that healthcare is accessible and affordable to citizens. We have also seen how governments have swiftly stepped in to come up with fiscal measures and stimulus to keep their economies afloat. In a pandemic, the smaller businesses are really the ones that need more help from the governments. Giving direct cash to the tenants will go the distance, apart from rental rebates. If they can survive, there will be less unemployment and closures."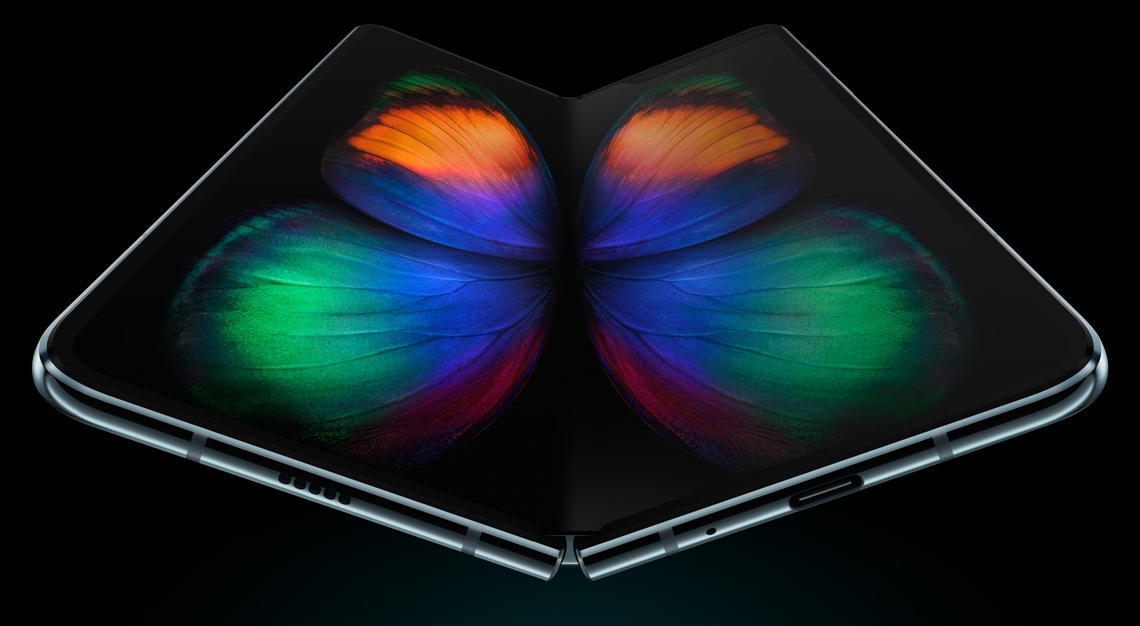 On the ultimate multitasking tool…
"The Galaxy Fold has helped me to manage my businesses and my own time seamlessly. I use it to view and reply to emails and conduct presentations, to do research via the internet, to stay connected via Zoom calls, listen to music and get fit.
"The Galaxy Fold has helped me integrate into the new way of working. I have also been using the phone to order food and necessities online, as I like the size of the large screen. In between calls, I like to use the phone to listen to music. It's also my companion when I need to access the fitness up for my HIIT workouts."
On how she unwinds…
"The Galaxy Fold is brilliant when I unwind and play music. I enjoy the clarity of the sound and how I can unwind in between conference calls and emails. In fact, I use the phone for fitness training too, as I download my apps and it has a large screen to effectively view the workout while playing music on the other app concurrently."