Straying far from the classic London dry style that's so overwhelming with juniper is Ferdinand's Saar Dry Gin
Germany is that overachieving friend we all know. It's determined to do a lot of things well, whether it's something as complicated as transport or as simple as a pretzel. It's also had an explosion of small and innovative distilleries producing spectacular gin.
German gin is typically synonymous with Monkey 47, a Black Forest signature that's distilled with spring water, deliciously smooth and perfect on its own. Few can compare, but Ferdinand's Saar Dry Gin could change all that. Straying far from the classic London dry style that's so overwhelming with juniper, Ferdinand's is a Riesling-infused gin that will convert haters into lovers.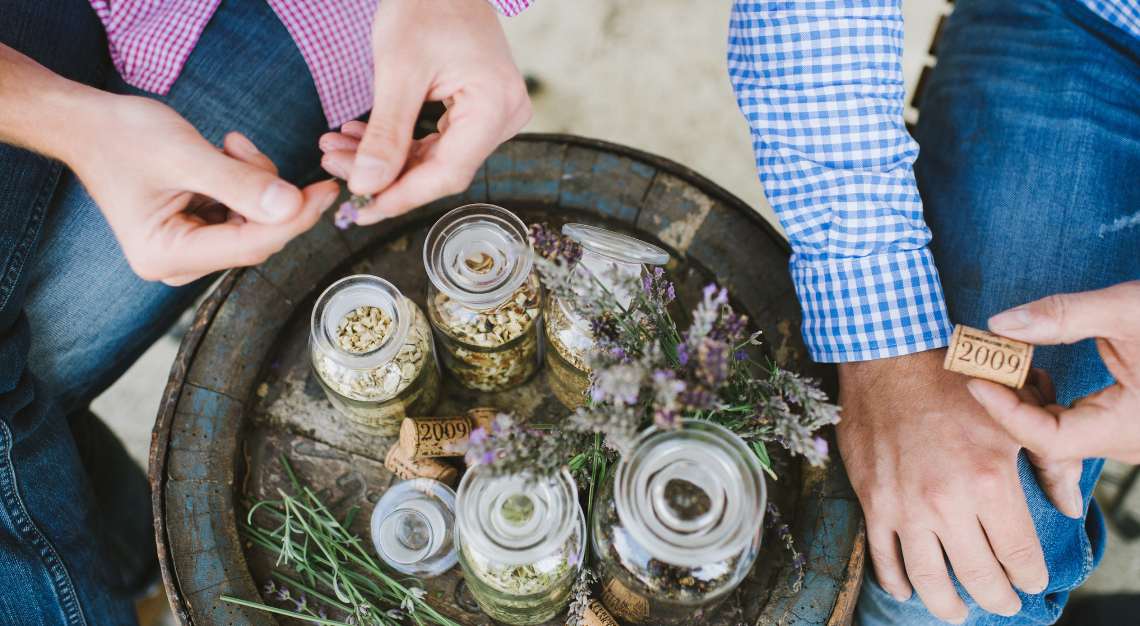 Produced in Mosel in a modest region called Saar, which is famous for its Riesling, the gin is sweet, soft and floral. Moving away from loud juniper flavours, it focuses instead on the ensemble of 30 organic local botanicals and the shot of Riesling to produce gin with a sense of place. Balancing so many botanicals without drowning each ingredient can be a challenge, but that's nothing to co-founder and master distiller Andreas Vallendar, who comes from a family that's been distilling spirits since 1824.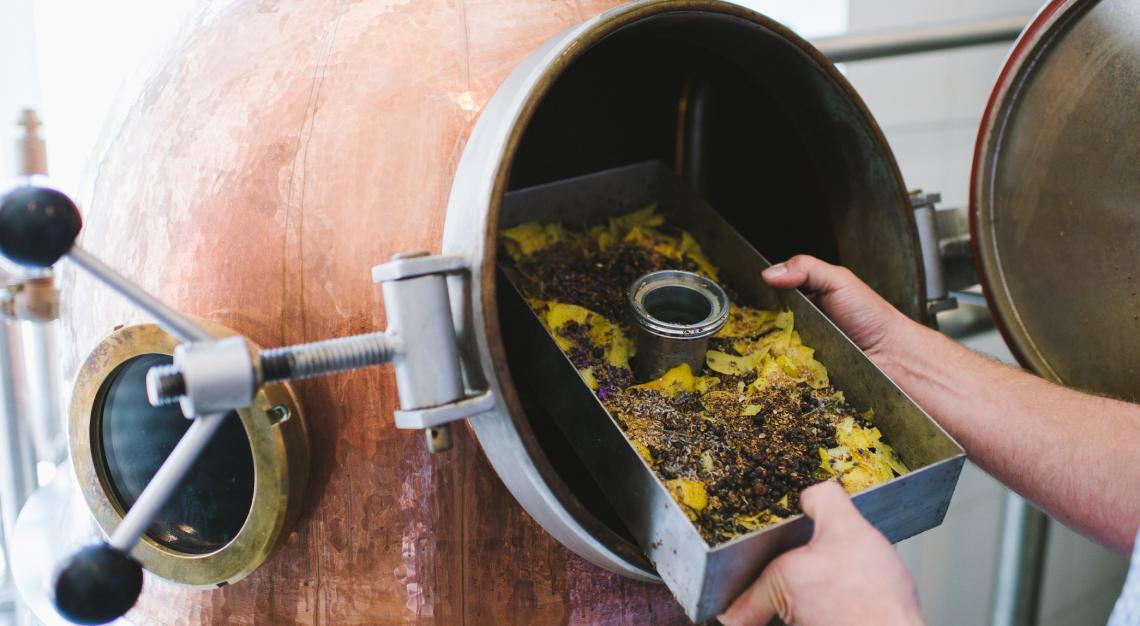 The distillation process begins with Vallendar's base spirit, created from its own harvested grain. It is distilled several times until it hits a high ABV of 90 to 95 per cent, cut with water and steeped with 30 botanicals, including lavender from the Konzer Talchen valley, and coriander and ginger to impart some spice.
On top of that, the botanicals are simultaneously stacked in the vapour infusion chamber to help infuse the final product with any lighter aromatics that might get lost, a method quite untypical in gin-making.
Once the distillation is over, the spirit is given its final touch with a precise measure of Schiefer Riesling, a fruity and elegant wine from the nearby Zilliken Estate, one of the top three Riesling estates in the world. The resulting spirit is one with a floral and citrus nose, and a palate that lingers with rose, lavender and hints of sweet Riesling.
Vallendar tells us a little more about the gin.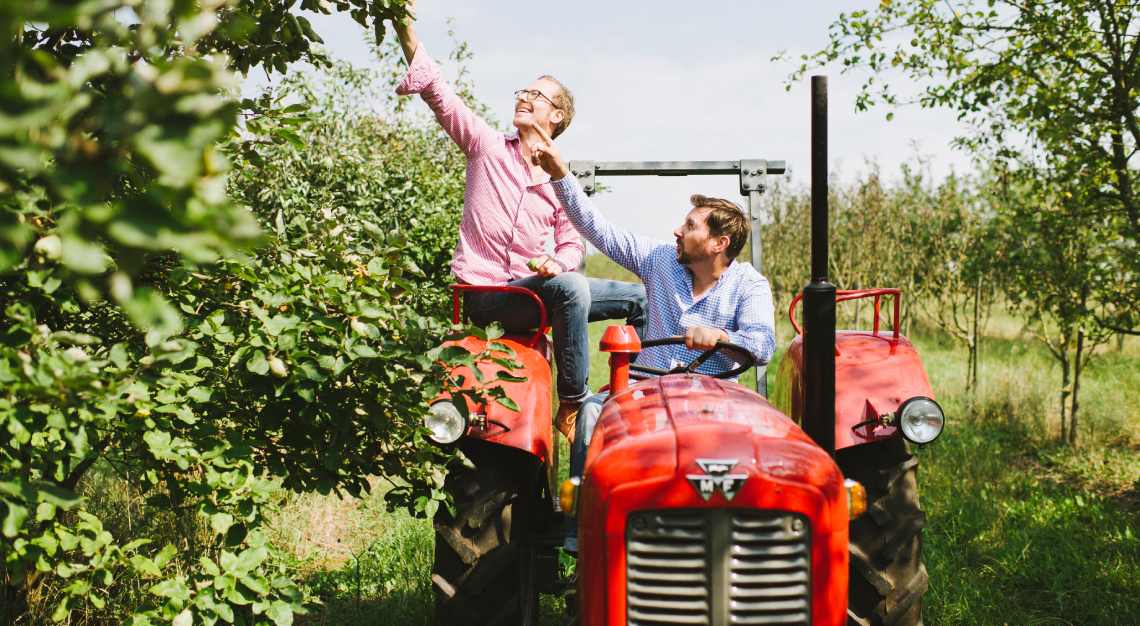 How did you realise gin's affinity for Riesling?
The idea to bring our ancient Riesling tradition and gin together was born 10 years ago. When looking for a terroir-driven spirit style with native regional botanicals, gin was the best match. Inspired by the elegance and floral, fruity notes of our Saar Riesling wines, Ferdinand's brings our heritage and contemporary distillation skills together. The Riesling refines our gin with a final touch, making it a unique experience.
What do you love most about the confluence of gin and Riesling?
It's amazing how diverse gin is – it's a blank canvas. there are only a few spirits where it's possible to derive origin from taste and that's what we wanted to do, to create a spirit that gives a taste of our region.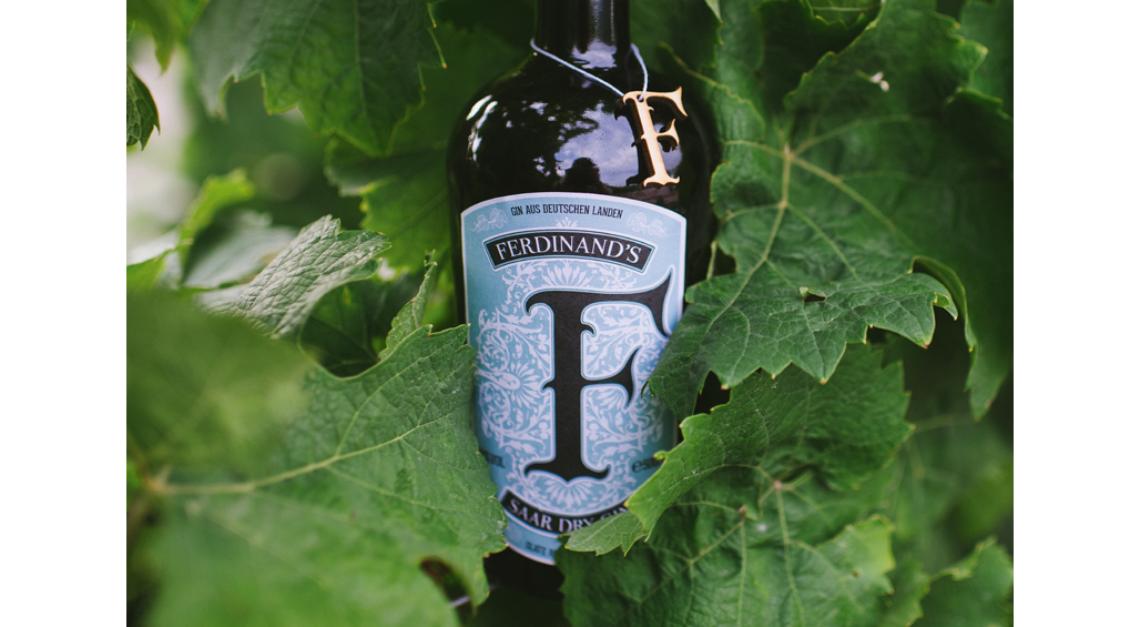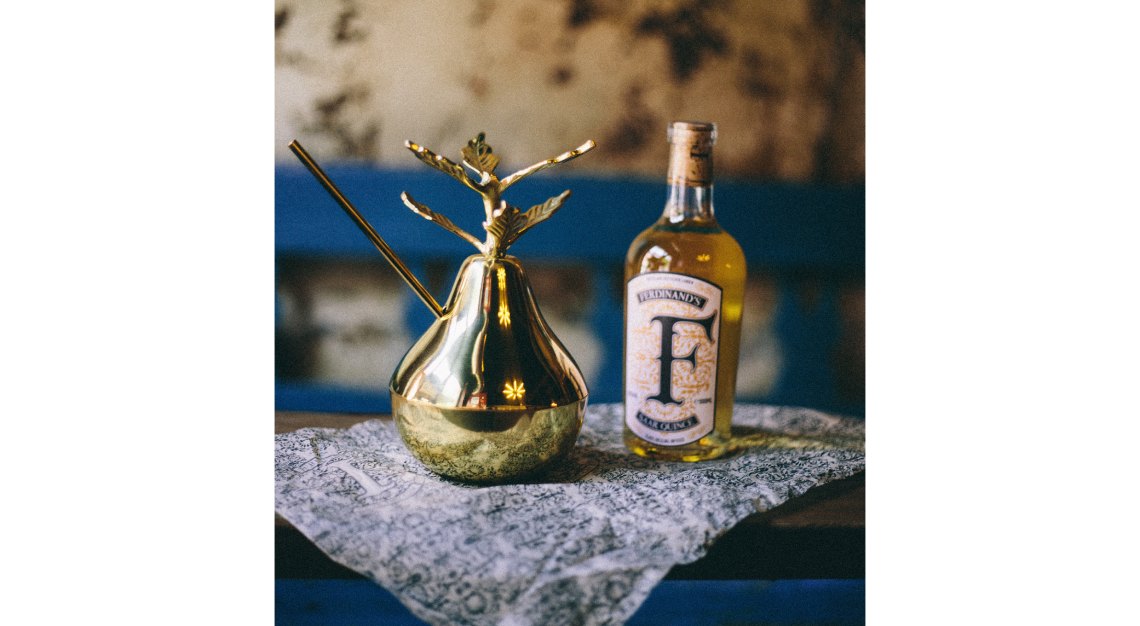 Given the gin's Riesling-like character, to what extent is its versatility in terms of cocktails? What works and what doesn't?
Ferdinand's combination of traditional fresh juniper-driven gin with fruity and floral flavours from the Saar Valley offers a nice complexity to classics like the negroni and martini, but also opens a wide range for wine-inspired and low-ABV aperitif cocktails.
Would you drink it as it is?
We love to drink Ferdinand's pure, and of course, in a gin and tonic, with sage and lemon stirred in.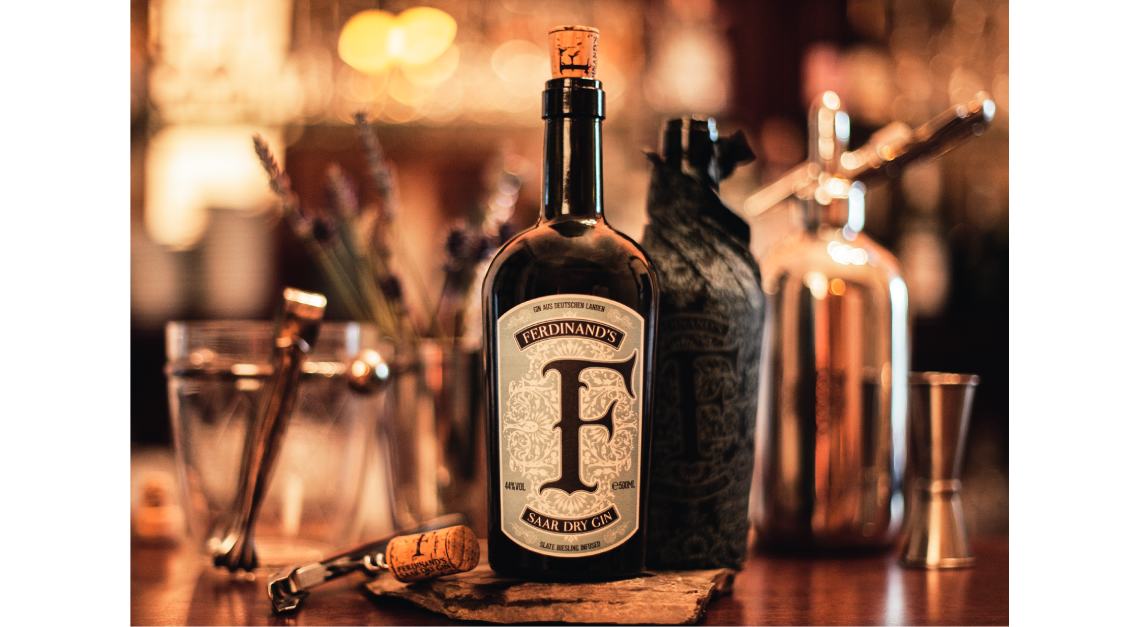 What is the long-term vision for Ferdinand's?
Our distillery will be expanding its fruit orchards and we will be building a cask warehouse for our experimental products. We are also developing a botanical garden to provide more of the special herbs and flowers that we use in our gin. In fact, 60 per cent of the complex mix we use for our Ferdinand's Saar Dry Gin comprises homegrown ingredients.
As we grow a lot of botanicals at home, we are often dependent on the weather. While there are people who tell us that it's a huge mistake to build a product on so many uncertainties, we believe in bringing the best of the Saar and Mosel regions into a bottle of gin. Mother nature can do what she wants and not what you want her to do, and that's a good thing.