The Garmin Fenix 7X Solar can last four times longer than its predecessor, and with new tricks to boot, it makes the perfect workout partner
The number one complaint about smartwatches is that for a device meant to sit on your wrist 24/7, they demand to be charged a lot. Fortunately, that's much less of a problem now with Garmin's latest Fenix 7X smartwatch. The brand, which smartly built on its industry-leading GPS technology to venture into wearables, is a leader in the more focussed, sport-oriented niche.
The Fenix 7X boasts a longer battery life thanks to enhanced solar cell efficiency. The 51mm model features a scratch-resistant and highly anti-reflective face, as well as improved solar panels that boast a 200 per cent increase in performance over its previous generation. Add on an upgraded Power Manager function and the net total is an overall battery life of as many as 37 days.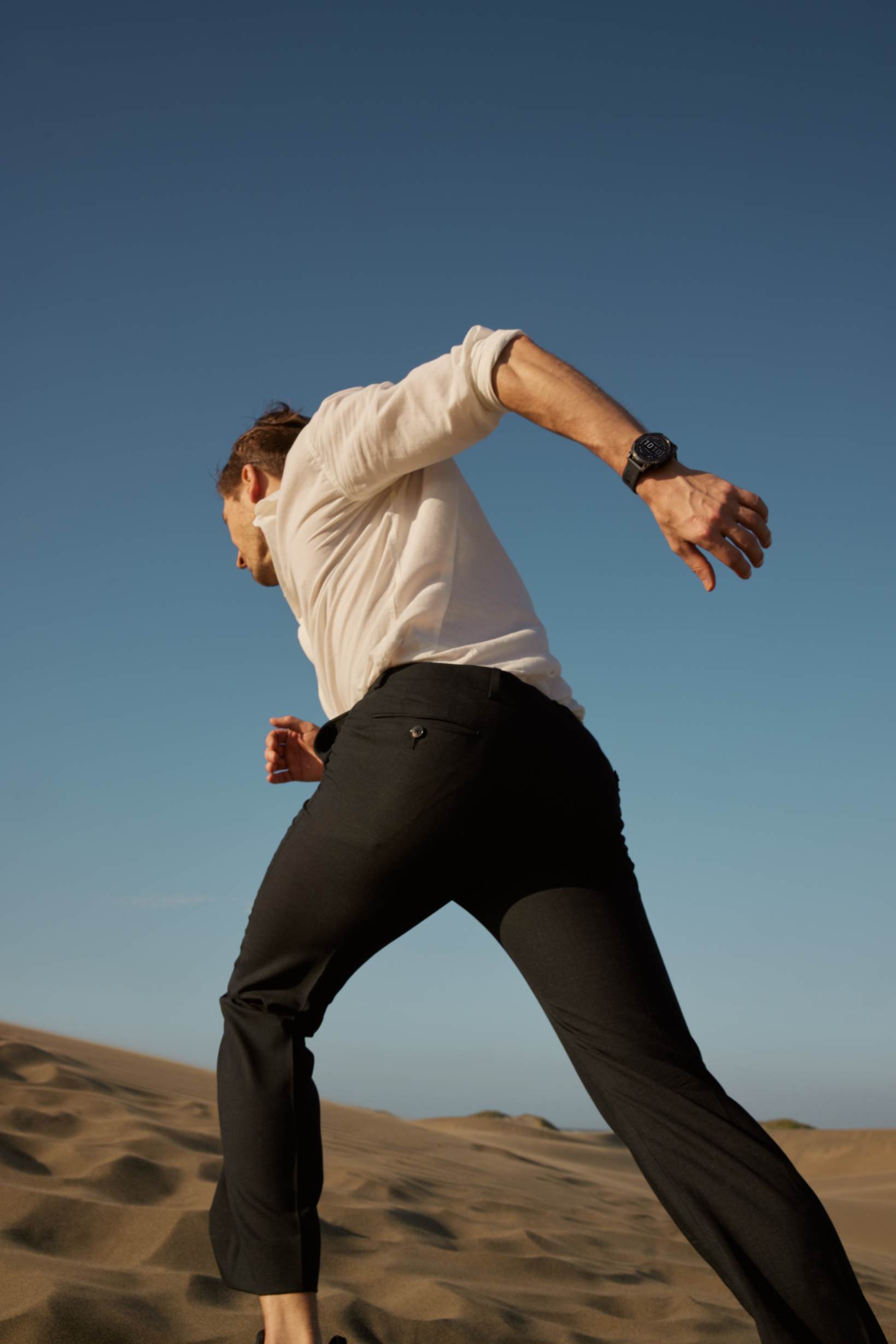 With that much power in the tank, one can easily take the Fenix 7X out on a whole smorgasbord of activities. It's got more than 40 advanced sport modes built in for pursuits such as mountaineering, triathlons, bouldering, cross-country running and more. Garmin's suite of sport and training features—Real-Time Stamina and Training Readiness, for instance, give one an immediate sense of how much gas you have got in the tank—also contribute to making this a must-have workout partner.
And, in an industry first, the Fenix 7X boasts a new built-in flashlight that offers both convenience and safety. It's got four levels of brightness, and can be programmed to your running cadence for visibility at dusk or night; and even a red strobe to display SOS signals (touch on wood) in case of an emergency.
While super rugged and outdoorsy—the watch is offered in either a titanium or diamond-like carbon bezel, and tested to US military standards for thermal, shock and water resistance—the Fenix 7X also features a host of modern quality of life features. The brand's top-notch GPS and navigation are superlative, but there's also connectivity with music apps and audio devices that don't require a phone, contactless payments, and even a stocks tracker for the obsessives among us.
Yours for a starting price of S$1,429.