Topping off Yamazaki and Hakushu limited-edition centenary releases, the House of Suntory continues the anniversary celebration with eight experiential dinners.
Whether or not you were privy to House of Suntory's recent anniversary exhibition at ArtScience Museum, the centennial commemoration is going full steam ahead with a double bill celebration. Firstly, to represent the 100-year history since the founding of the Yamazaki Distillery and 50 years of the Hakushu Distillery, the brand is launching a limited edition series of whiskies.
Yamazaki 18 Year Old Mizunara 100th Anniversary Limited Edition
This Yamazaki is a single malt aged exclusively in rare Mizunara oak casks, a technique dating back to the 1940s. On the palate, a subtle spice layered with incense, finished with clove, sandalwood and dried coconut. The classic Yamazaki 12 Year Old, on the other hand, receives an exclusive packaging in tribute to the "Monozukuri" principle of elevated craftsmanship. On the palate, fruit undertones finished with sweet ginger and cinnamon notes.
Hakushu 18 Year Old Peated Malt 100th Anniversary Limited Edition
Sharing the spotlight is the Hakushu 18 Year Old Peated Malt containing a blend of meticulously selected malt whiskies aged for a minimum of 18 years. On the palate, a complex smoky flavour opening to herbal, grapefruit and acacia honey aromas. In parallel, the Hakushu 12 Year Old celebratory illustration capturing the same "Monozukuri" philosophy. On the palate, sweet pear, mint, kiwi with a lighter smoky finish.
Experiential dinners
To further whet your appetite, these whiskies will accompany menus specially crafted by eight esteemed chefs across the next two months. Rising to the occasion are renowned captains of Michelin-starred outlets Cheung Siu Kong of Summer Pavilion, Kenji Yamanaka of Béni and Takuya Yamashita of Whitegrass; chef-owners Yohhei Sasaki of La D'Oro, Yuji Sato of Sushi Sato, and Daniel Chavez of Canchita; and the boldly unconventional Yusuke Takada of Hanazen and Taro Takayama of Takayama. Each accomplished in their own right, expect a culinary showcase worthy of the distinct pairing.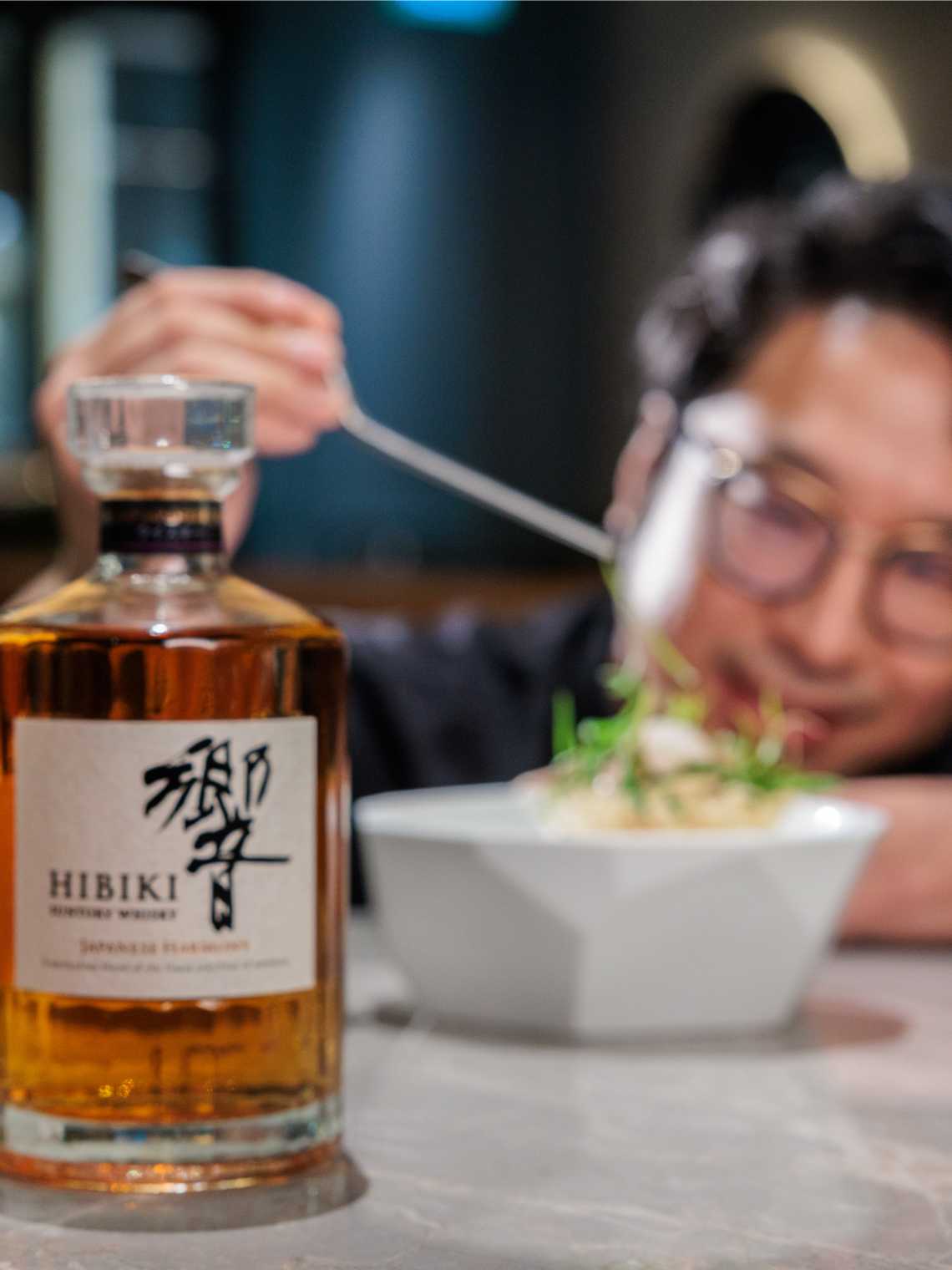 Spirited Symphony: An Orchestration of Flavours, Textures, and Aromas
Where: La D'Oro
When: 23 August 2023
Dinner: Five-course omakase, S$380
Pairing: Suntory World Whisky Ao, Hibiki Japanese Harmony, and Roku Gin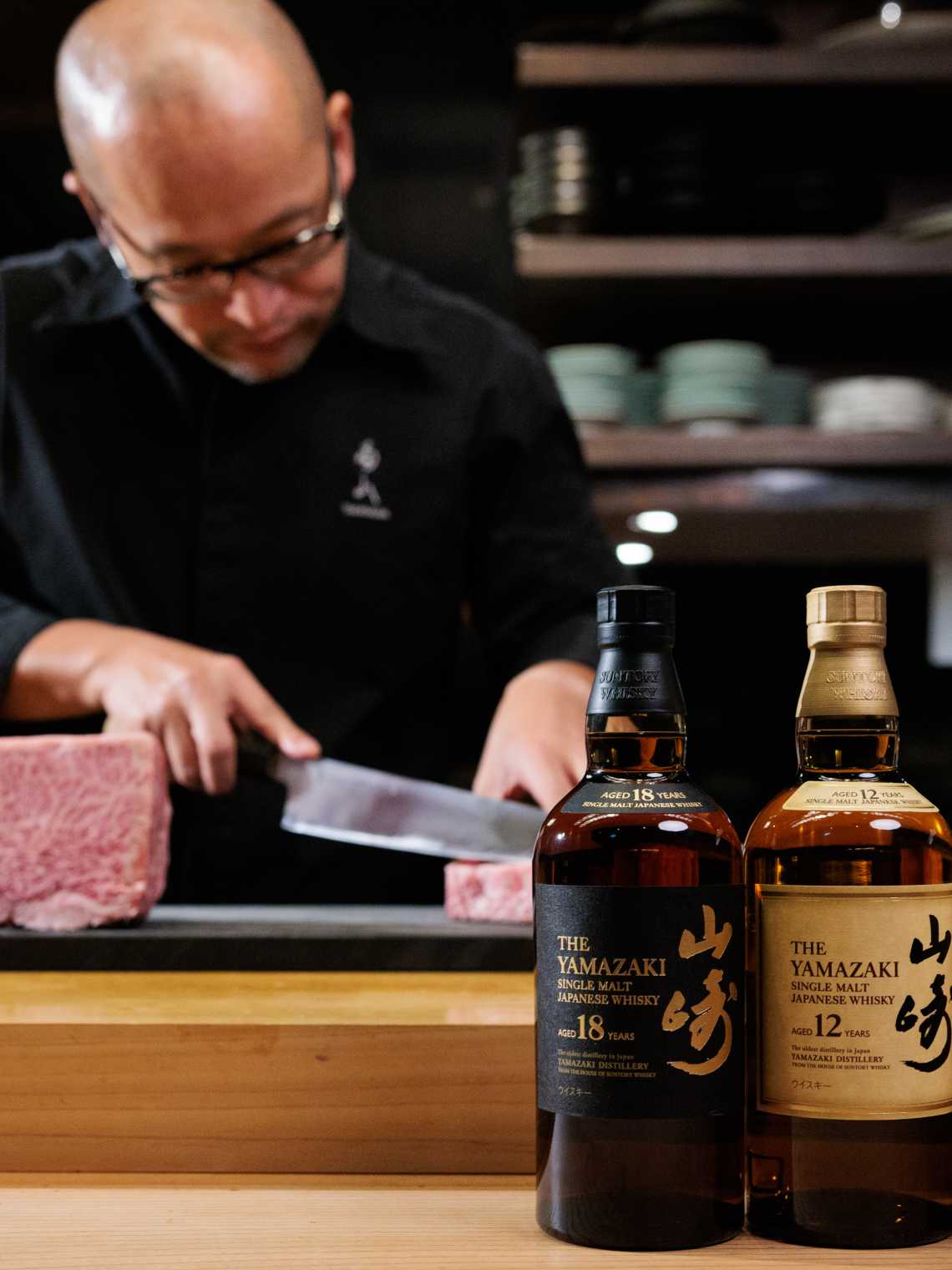 The Japanese Art of Omotenashi in Whisky Gastronomy
Where: Takayama
When: 25 August 2023
Dinner: Six-course omakase, S$400
Pairing: Yamazaki 18 Year Old Mizunara, Yamazaki 18 Year Old, Yamazaki 12 Year Old, Yamazaki Distiller's Reserve, and Roku Gin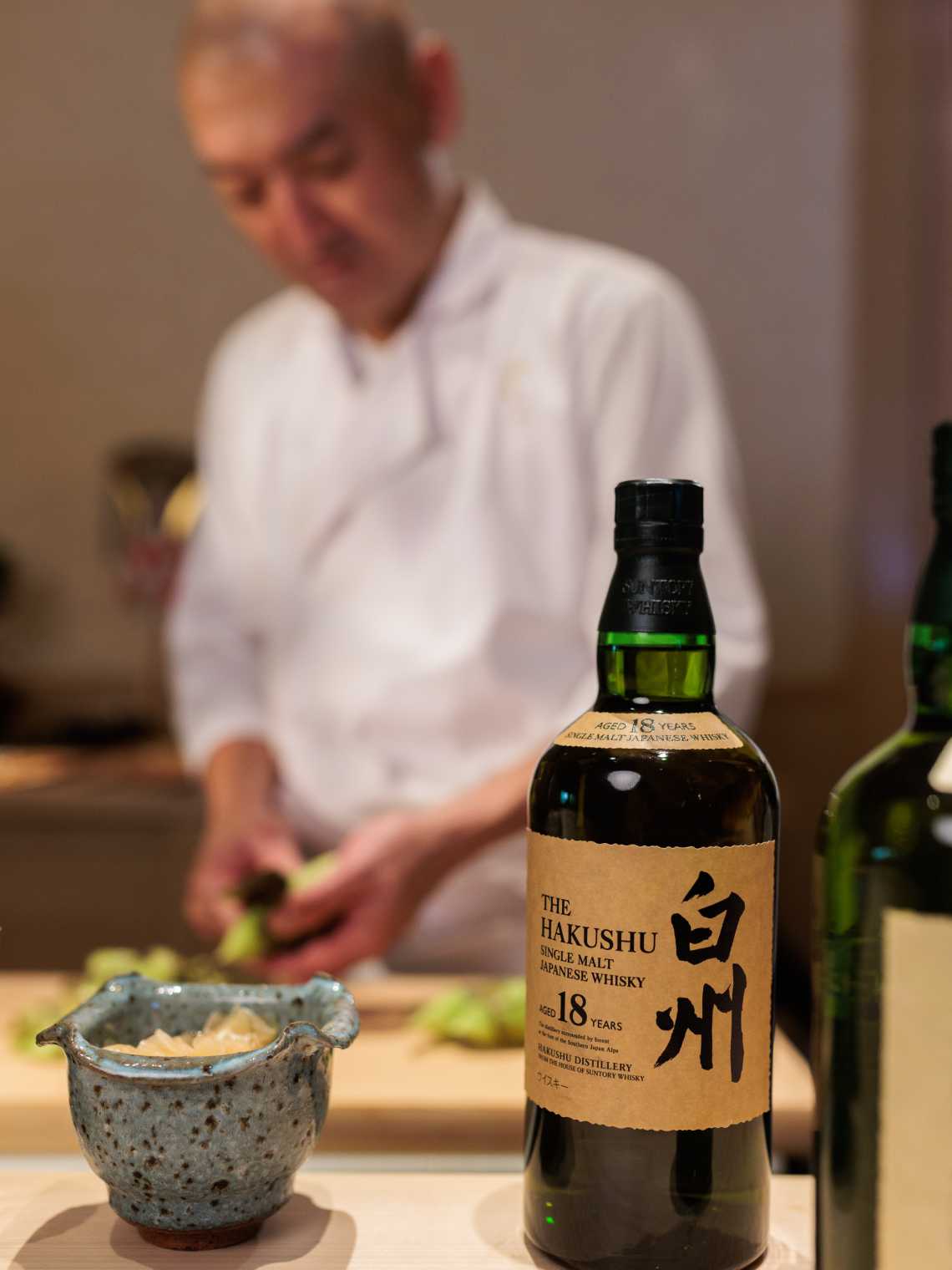 The Verdant Trail: Discover Lush Terroir of Mountain Distillery in an Exquisite Whisky Affair
Where: Sushi Sato
When: 27 August 2023
Dinner: 11-course omakase, S$430
Pairing: Hakushu 18 Year Old Peated Malt, Hakushu 12 Year Old, Hakushu Distiller's Reserve, and Roku Gin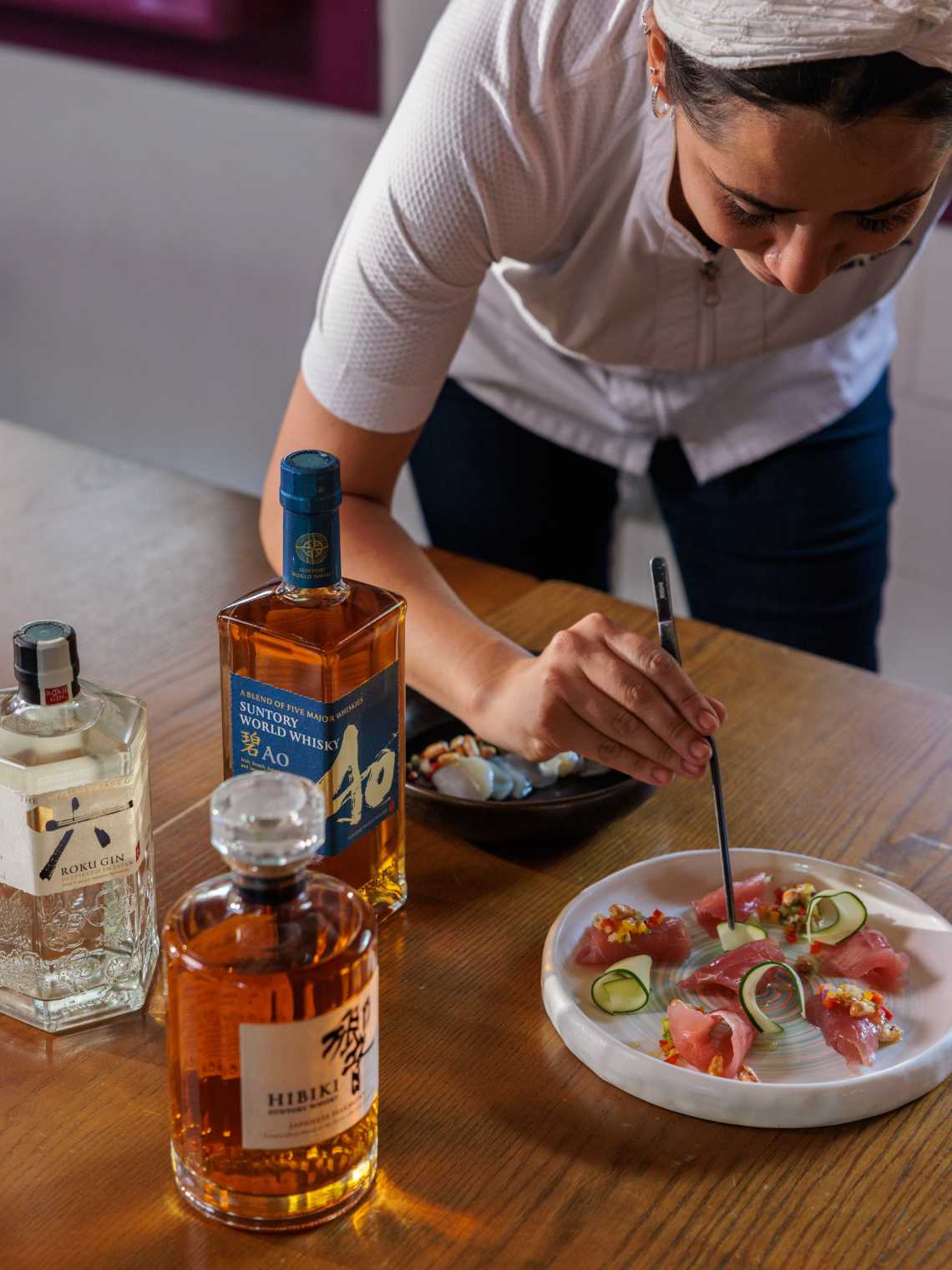 Spirited Voyages: A Global Journey of Flavour and Pairings
Where: Canchita
When: 31 August 2023
Dinner: Six-course omakase, S$238
Pairing (cocktails): Hibiki Japanese Harmony, Roku Gin, Suntory World Whisky Ao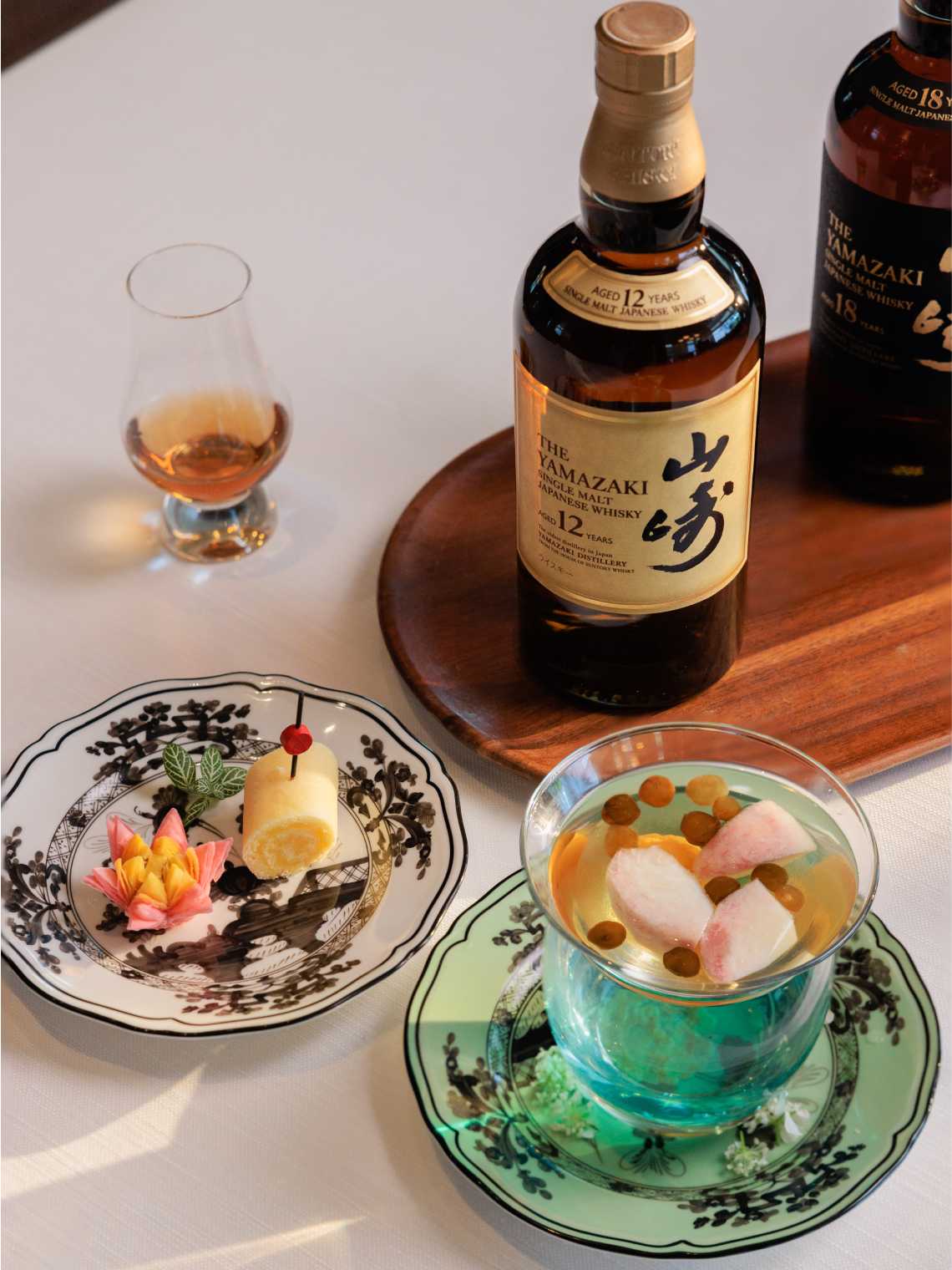 Elevating the Senses: An Epicurean Evening of the Finest Whisky and Cantonese Cuisine
Where: Summer Pavilion
When: 1 September 2023
Dinner: Seven-course, S$600
Pairing: Yamazaki 18 Year Old Mizunara, Yamazaki 18 Year Old, Yamazaki 12 Year Old, and Yamazaki Distiller's Reserve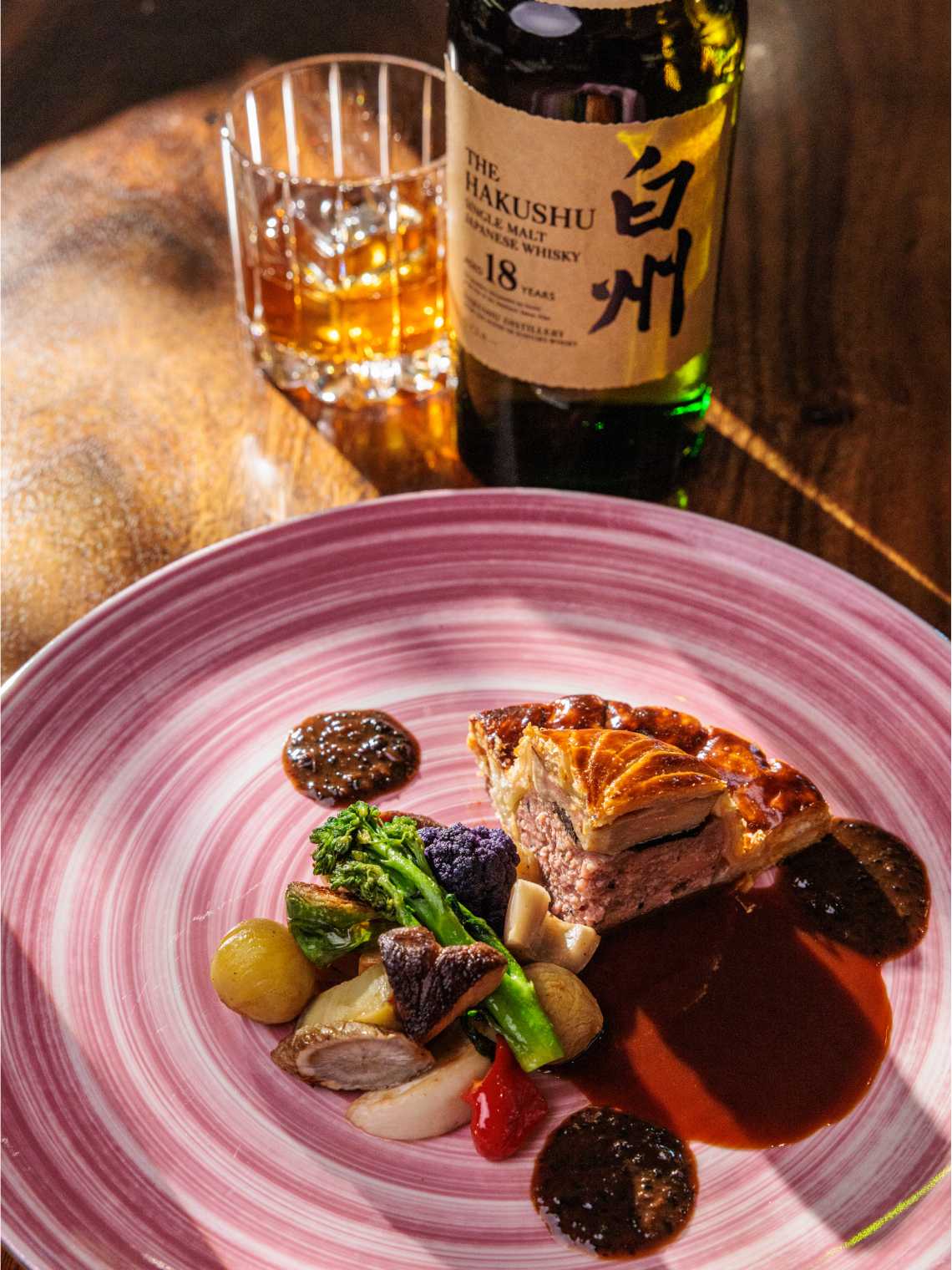 Peat and Palates: A Harmonious Fusion of Verdant Nuances and Whisky's Elegance
Where: Béni
When: 6 September 2023
Dinner: Eight-course, S$598
Pairing: Hakushu 18 Year Old Peated Malt, Hakushu 18 Year Old, Hakushu 12 Year Old, Hakushu Distiller's Reserve, and Roku Gin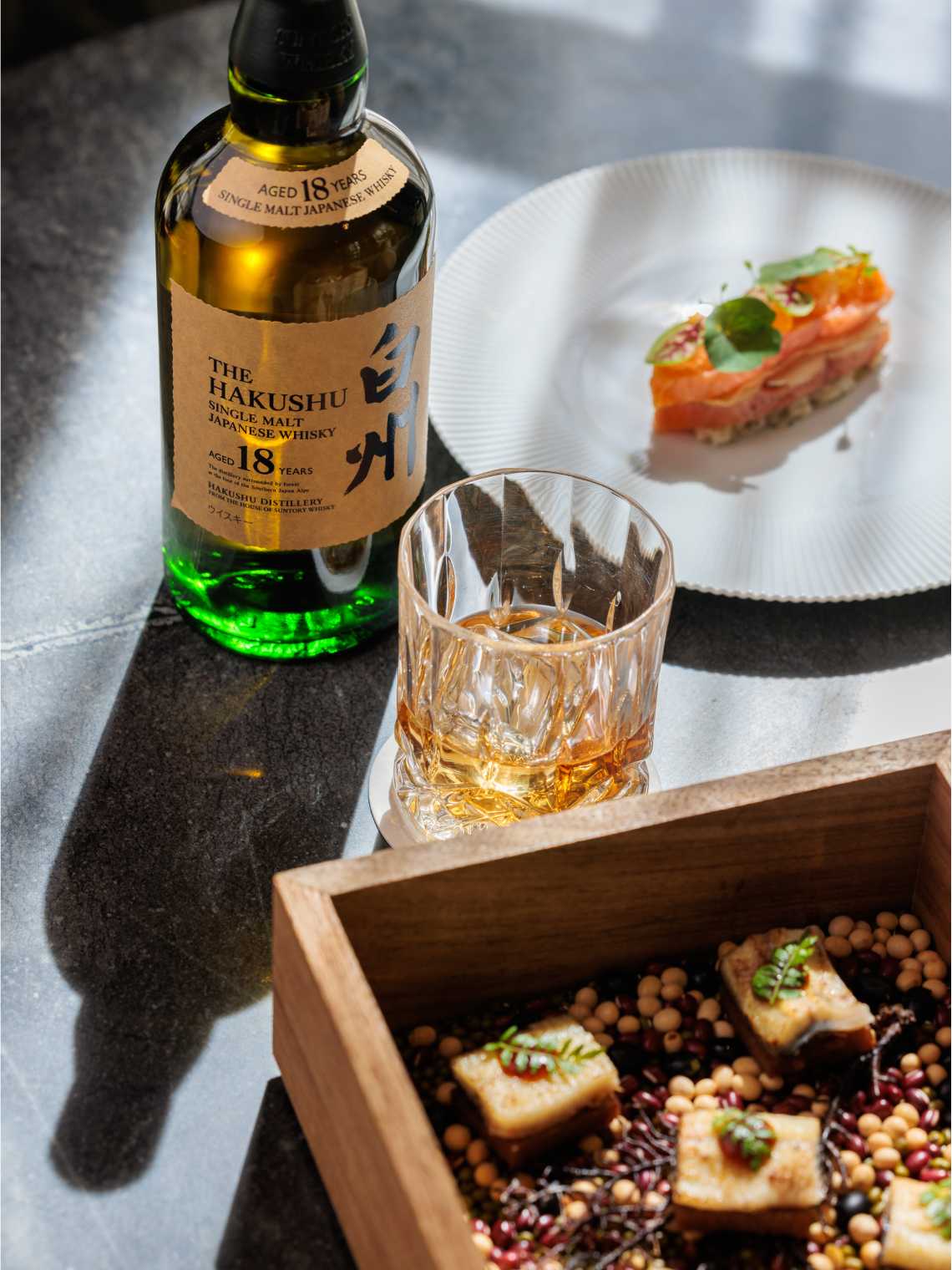 Timeless Elegance: A Whisky Soirée with Classic and Modern Inspirations
Where: Whitegrass
When: 7 September 2023
Dinner: Five-course, S$500
Pairing: Hakushu 18 Year Old Peated Malt, Hakushu 12 Year Old, Hakushu Distiller's Reserve, and Roku Gin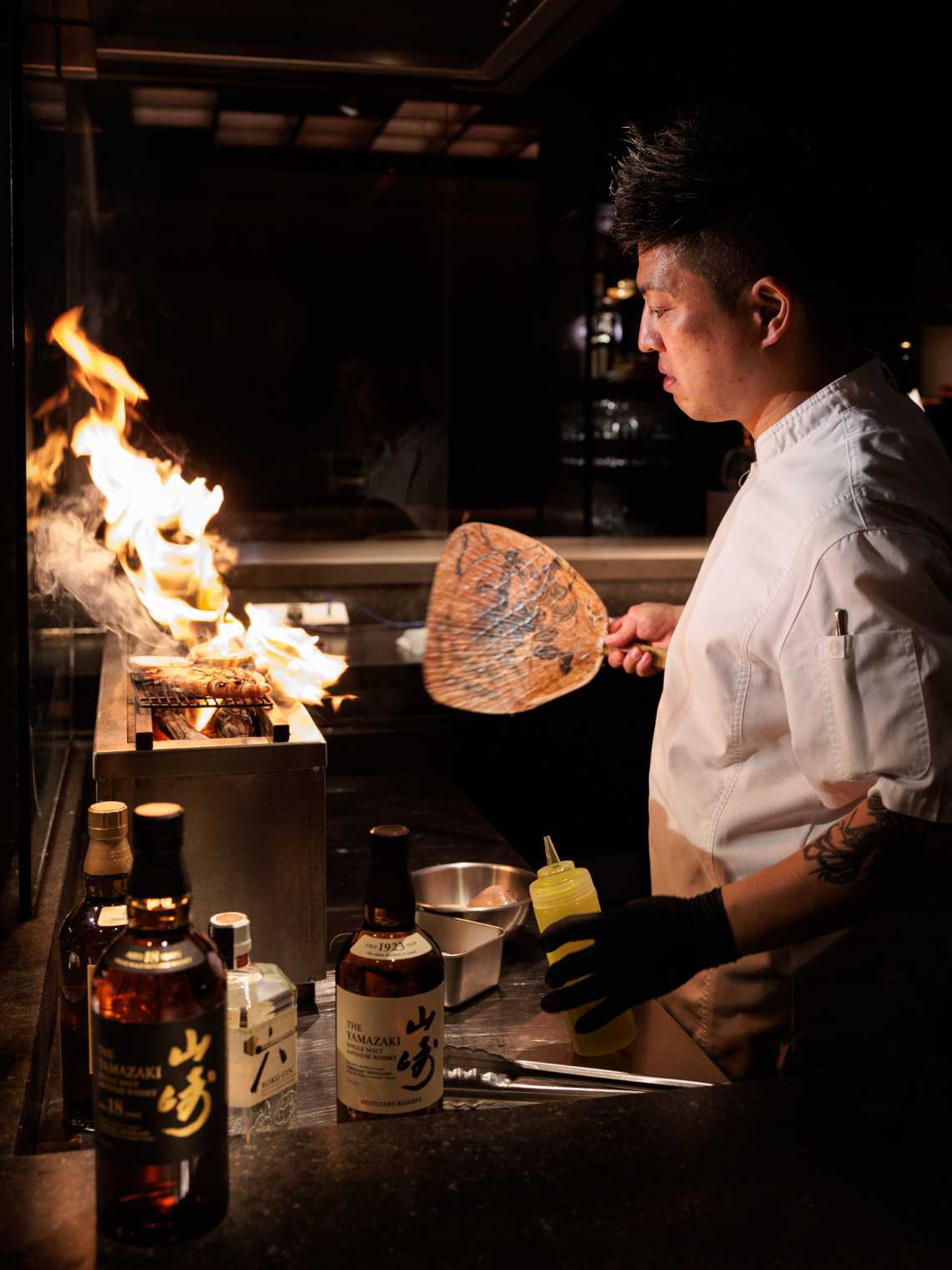 A Sensory Journey of Japanese Mastery and Timeless Craftsmanship
Where: Hanazen
When: 10 September 2023
Dinner: Six-course, S$400
Pairing: Yamazaki 18 Year Old Mizunara, Yamazaki 18 Year Old, Yamazaki 12 Year Old, and Yamazaki Distiller's Reserve