A quick look at stylish men quietly leading a menswear revolution in all of the Met Ball's history
When it comes to dressing up for New York's most high-profile cultural event, a classic black tux just does not cut it. The annual Met Gala, hosted by Vogue's Anna Wintour, regularly sees celebrities and style icons such as Beyoncé and Lady Gaga parade in memorably outré (and often quite meme-able) couture. But it's not just the women who stand out: these fashion-forward gents have eschewed the trappings of the boring tux to fully embody the theme with flair and inimitable style. The gala – themed About Time: Fashion and Duration and inspired by Virginia Woolf's Orlando and French philosopher Henri Bergson – has been indefinitely postponed, but in the meantime, we pay tribute to the coterie of stylish men who have been quietly leading a revolution in menswear over the Met Gala's storied timeline.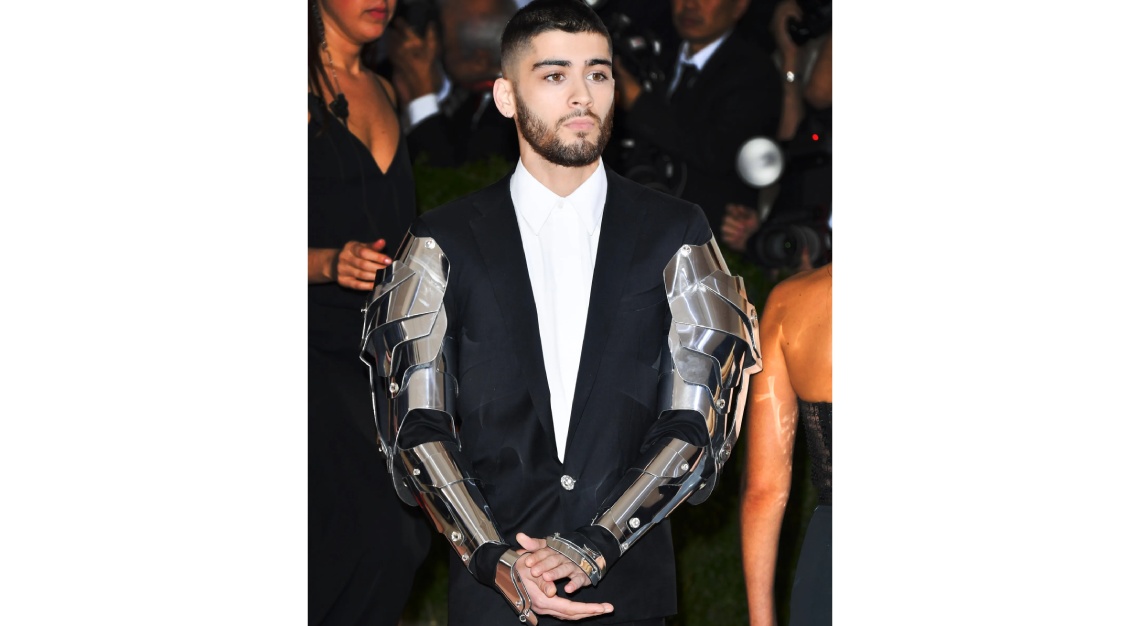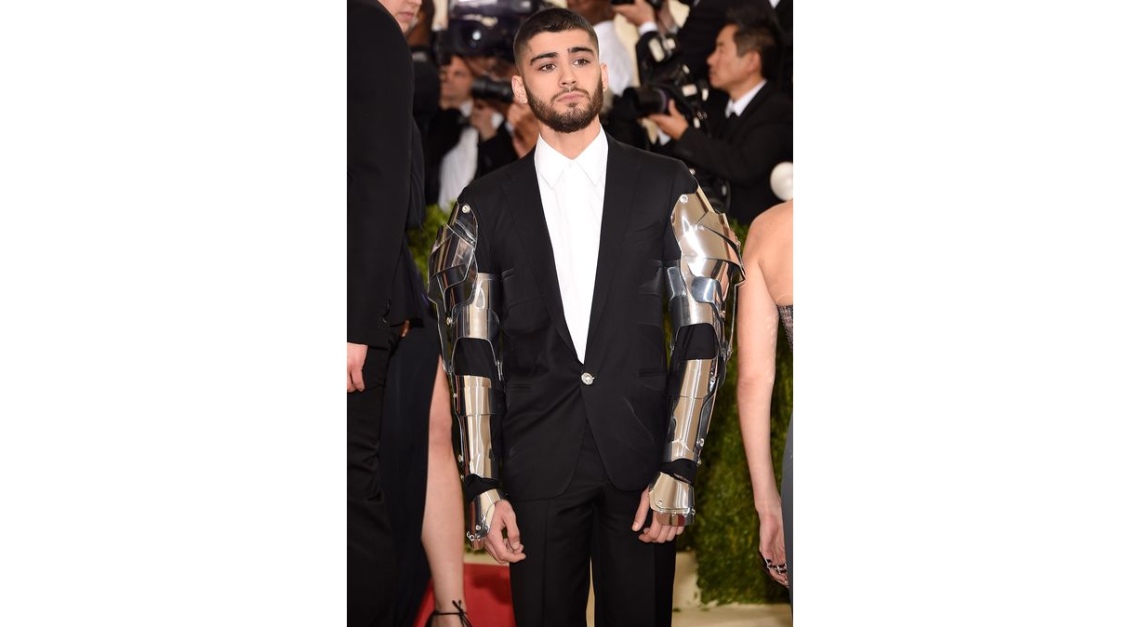 Zayn Malik in Versace
Most men play it safe with a classic tuxedo when it comes to dressing black tie. Zayn Malik just took it a step further, attending the 2016 Met Gala in a black single-button Versace suit, too, but eschewing the bowtie in favour of metallic armour-like arms. Riffing off of that year's theme Manus x Machina: Fashion in an Age of Technology, Malik designed his eye-catching accessories based on Jax, a robotic-armed video game character from Mortal Kombat. Handed the reins of design by none other than Donatella Versace herself, Malik explained to Dazed why he took that fashion-forward step, "A lot of starting references for me are technology and Prince. I'm conscious in the back of my head, of how he was sort of bold and fearless in the way he decided to dress."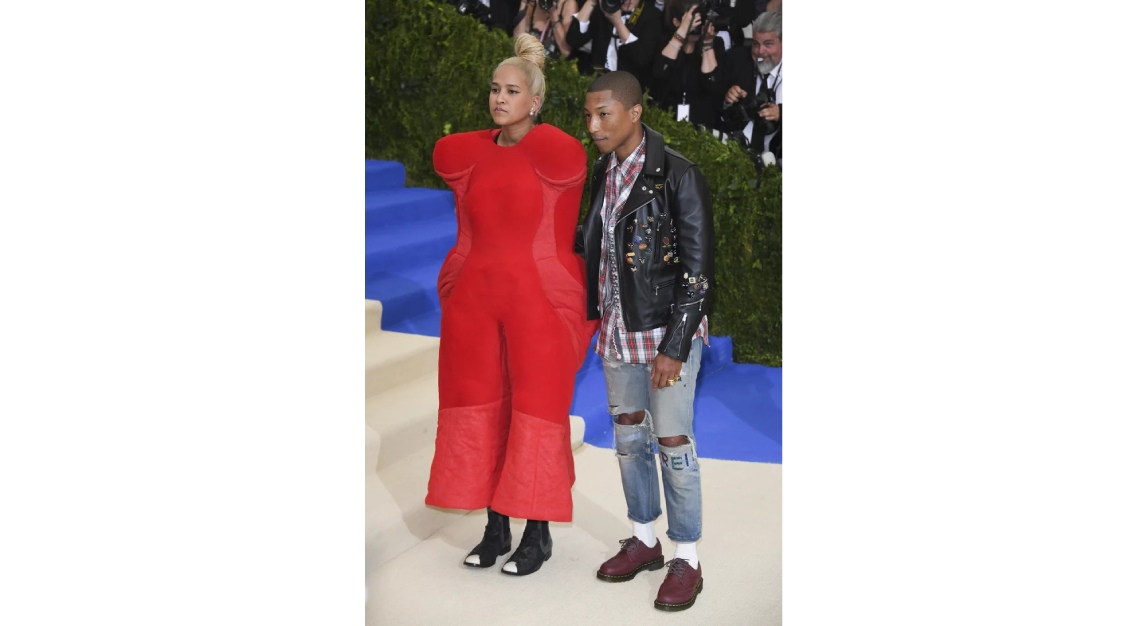 Pharrell Williams in Comme des Garçons
Producer, rapper, and regular inductee on many a Most Stylish list, Pharrell Williams was invited to co-chair the Rei Kawakubo / Comme des Garçons: Art of the In-Between exhibition in 2017. The Grammy Award-winning multi-hyphenate was always one to dress to his own beat, so fittingly (Kawakubo was never one for convention either), he politely thumbed his nose at the formal dress code and showed up dressed way down in a (Comme des Garçons, of course) leather jacket and custom ripped jeans. I guess Anna Wintour was happy he didn't show up in shorts like he did at the Oscars – twice.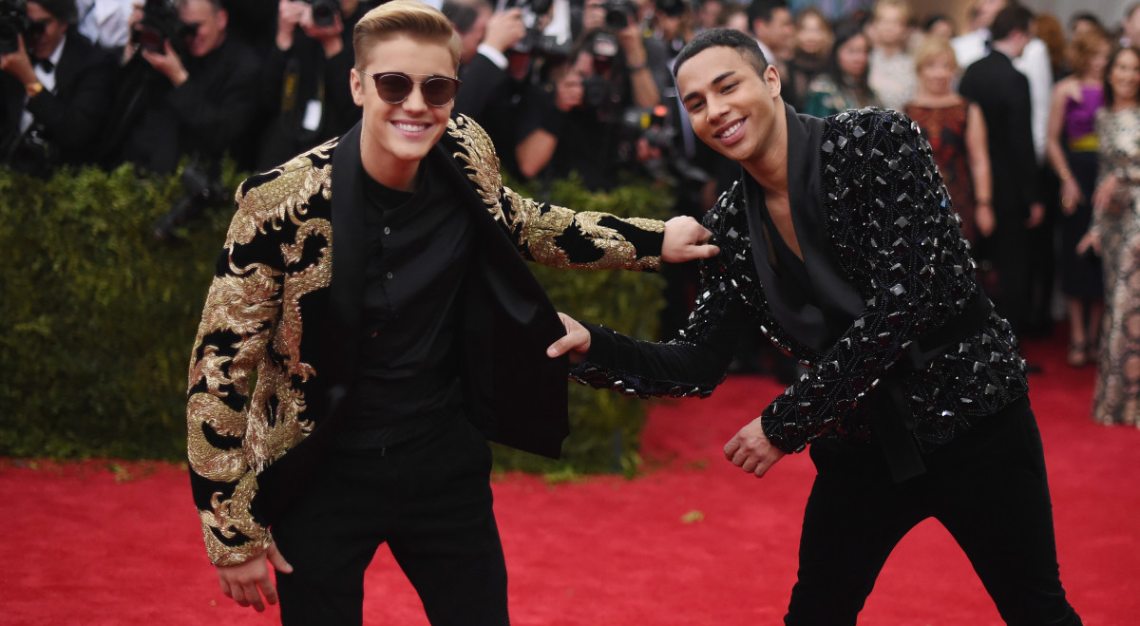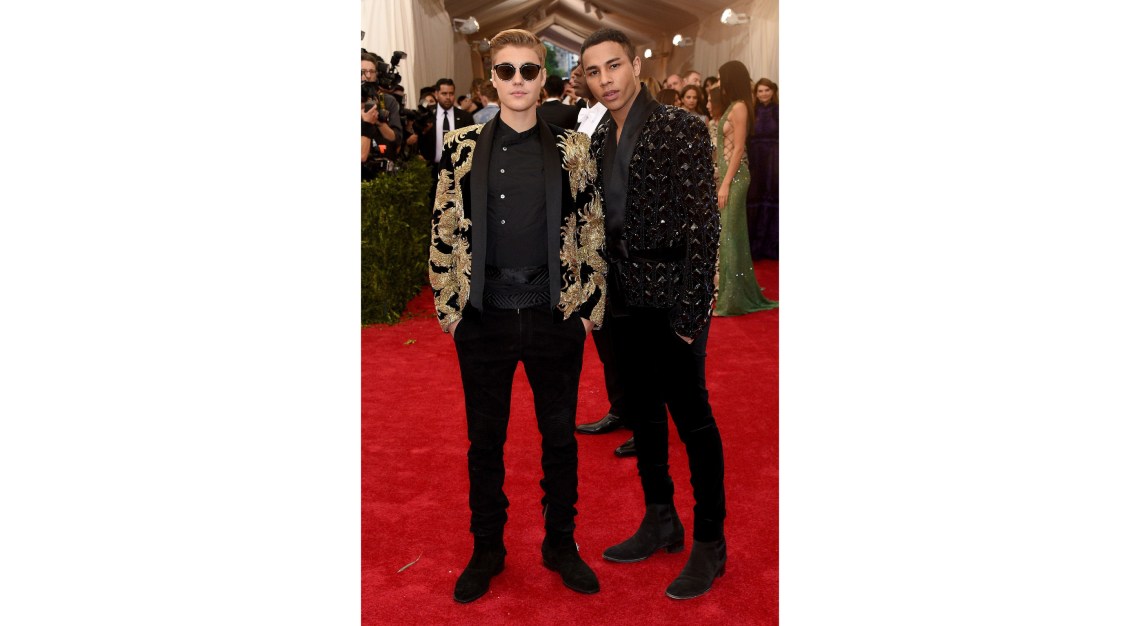 Olivier Rousteing in Balmain
Balmain's glitzy, Parisian-glam designs are red carpet favourites with celebrities, and its creative director, Olivier Rousteing, has dressed A-Listers like Jennifer Lopez, Kanye West and baseball star Alex Rodriguez in his one-of-a-kind creations. But the French brand's creative director himself is no stranger to the red carpet too, appearing at 2015's China: Through the Looking Glass gala with his guest Justin Bieber, and holding his own against the star's mega wattage. While Bieber's golden dragons were just on the gauche side of Chinoiserie, Rousteing's own embellished robe-style blazer exuded a more effortless chic. Who else but Rousteing could make that many rhinestones tasteful?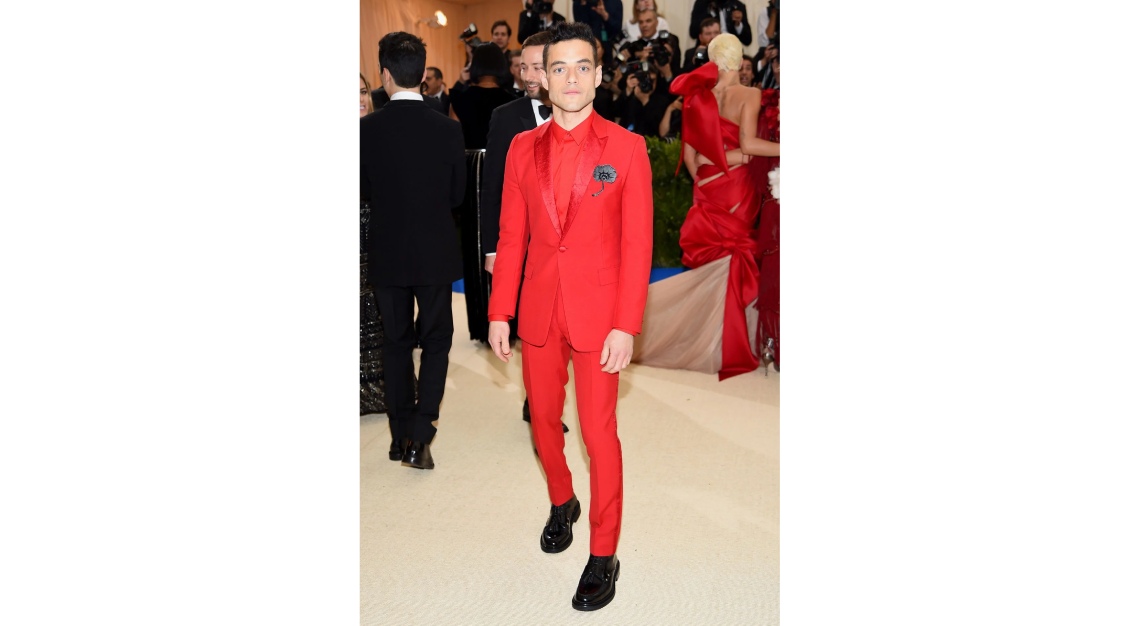 Rami Malek in Dior
Before pop star Troye Sivan rocked his red Valentino suit at the Met Gala in 2018, Rami Malek was already making waves with his similarly crimson Dior ensemble the year before. The Bohemian Rhapsody actor and Dior Homme campaign star proved his fashion chops by successfully navigating one of fashion's most challenging red carpets, managing to stand out the crowd in a look both bold and elegant. Designed for him by Kris Van Assche, Malek's sharply tailored suit was minimally accessorised with just a floral pin in leather, creating a statement-making outfit that landed him in more than one Best Dressed list.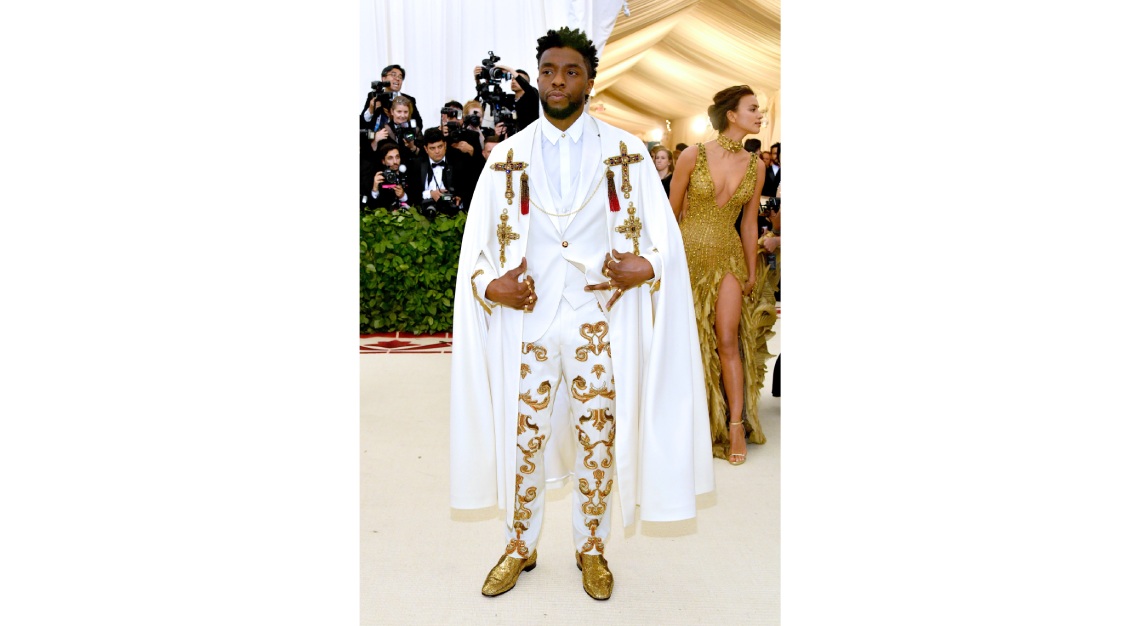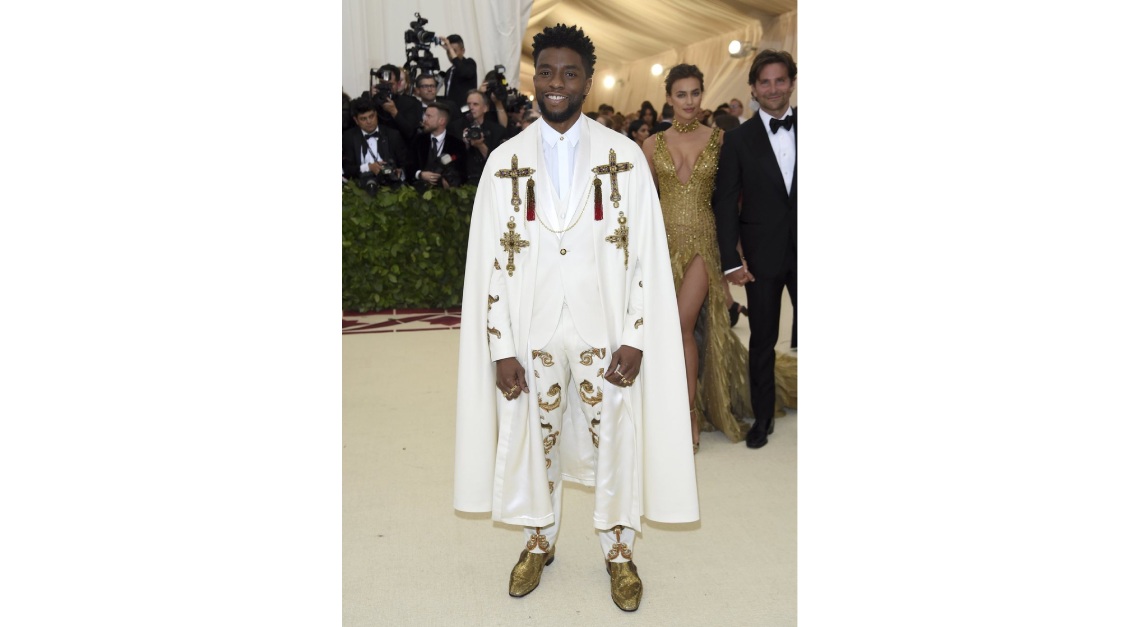 Chadwick Boseman in Versace
Black Panther star Chadwick Boseman proved that, no matter what Edna Mode said about them, superheroes love their capes. Attending the Met Gala in 2018, Boseman's all-white outfit by Versace was equal parts regal and religious, befitting of the night's theme Heavenly Bodies: Fashion and the Catholic Imagination. Sure, the admittedly over-the-top look would've looked a bit ludicrous had Boseman not had the royal bearing of the king of Wakanda, but he sure looked like he was having a lot more fun than all the other men in their by-the-numbers (read: boring) tuxes.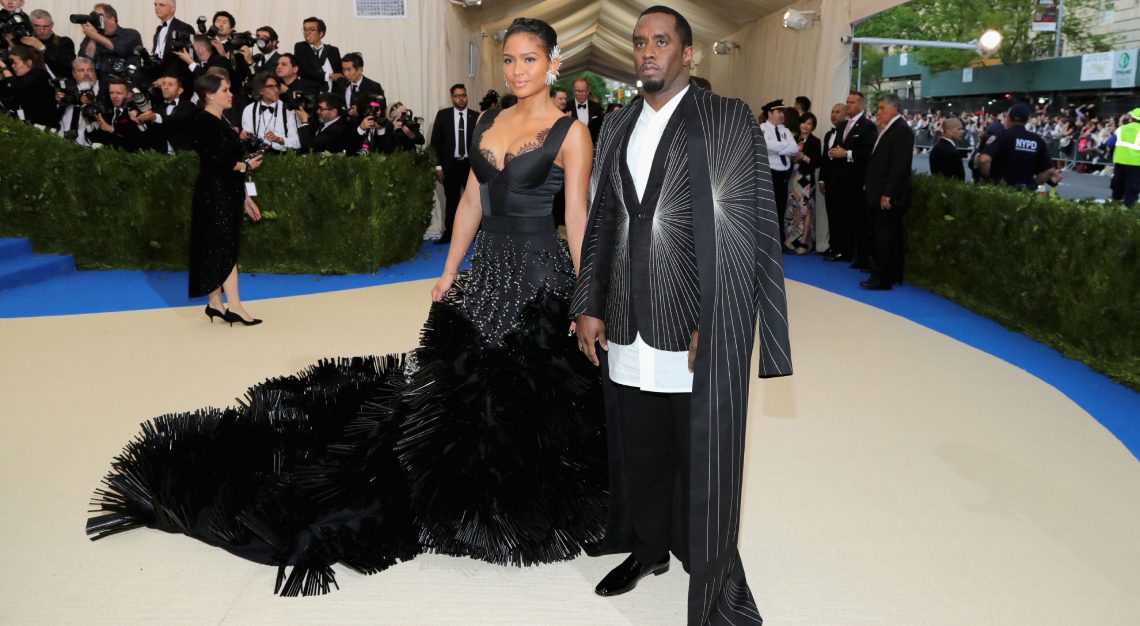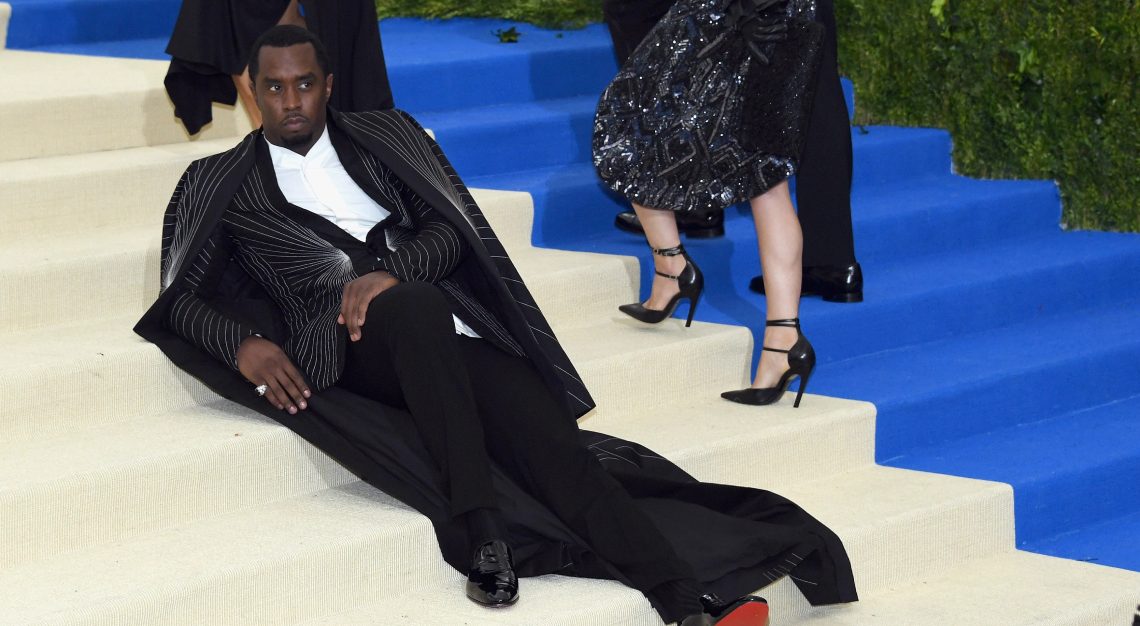 Diddy in Rick Owens
When the Met is paying tribute to the boundary-breaking work of fashion designer Rei Kawakubo, an outfit by fellow avant-gardist Rick Owens makes perfect sense. In a caped ensemble by the American designer, Diddy aka Sean Combs worked the beige carpet at 2017's Met Ball with typical swagger, at one point even laying down for a quick lounge on the museum's famous steps. The look was a clever choice for the music mogul. The graphic cape had both the floor-length swish of a rapper's fur coat and the elegance of a samurai's Haori, with the latter a possible nod to Kawakubo's Japanese heritage. And it ticked both the avant-garde and black tie boxes.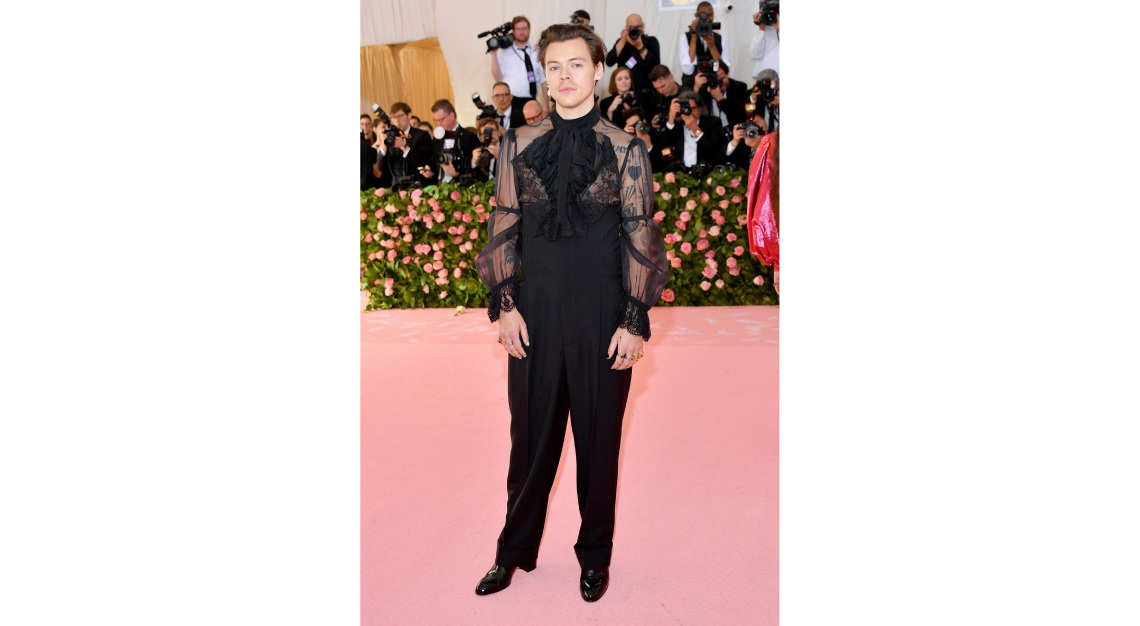 Harry Styles in Gucci
It takes a confident man to pull off a sheer ruffled blouse, but it probably helped that the theme of 2019's Met Ball was Camp: Notes on Fashion. The former One Direction-er took his style cues from some of the best gender-bending rock stars of our time – Prince, David Bowie et al – and hit the pink carpet (apropos) in an Alessandro Michele-designed Gucci look. Styles' fearless risk-taking was lauded a win by fashion insiders, and cemented his place in the style annals.