Save yourself a trip to the service centre (and costly authentication fees) with these easy-to-remember tips
Whether you're a full-on watch nerd or someone who doesn't care much for luxury watches, you would have considered getting a Rolex at least once in your life. Whether you're buying your first watch or adding on to a vast collection of horological treasures, a Rolex would have been on your list of must-haves. Such is the enduring appeal of a Rolex, from classic Datejusts to sporty Submariners.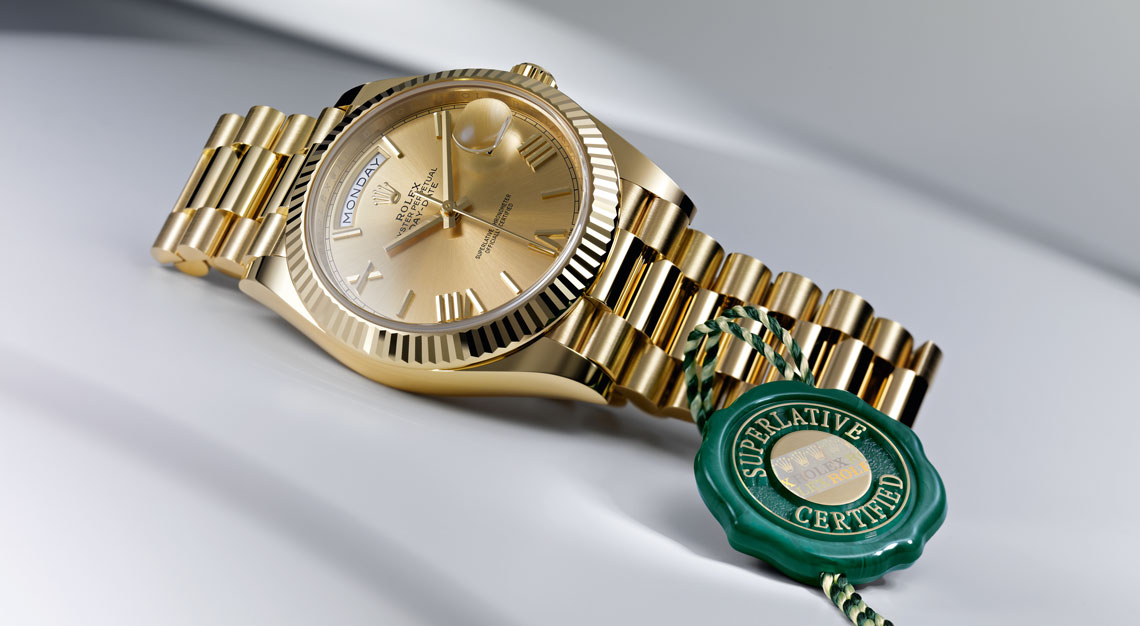 The downside to this overwhelming popularity across the globe? Counterfeiters. Lots of them. Rolex is without doubt the most rampantly counterfeited brand in the world. These fake watches range from cheap knock-offs to meticulously forged replicas that could fool even the most well reputed auctioneers. The vintage Rolex market is notoriously rife with modified watches known as "Frankensteins" which have been tinkered with so many times you can't tell anymore if they're real or fake.
Of course one could always send a watch of question to the Rolex Service Centre. Note, however, that the centre doesn't provide authentication services per se. You'll have to send it in for a full servicing.
If the piece turns out to be a complete fake, the centre will reject it by marking a big ugly cross on the caseback. If it's an authentic Rolex but its movement contains third-party components, Rolex will replace them and charge you accordingly. And finally if the piece is authentic, then you can heave a sigh of relief.
How stressful. If only there were something you could do to sidestep all the hassle…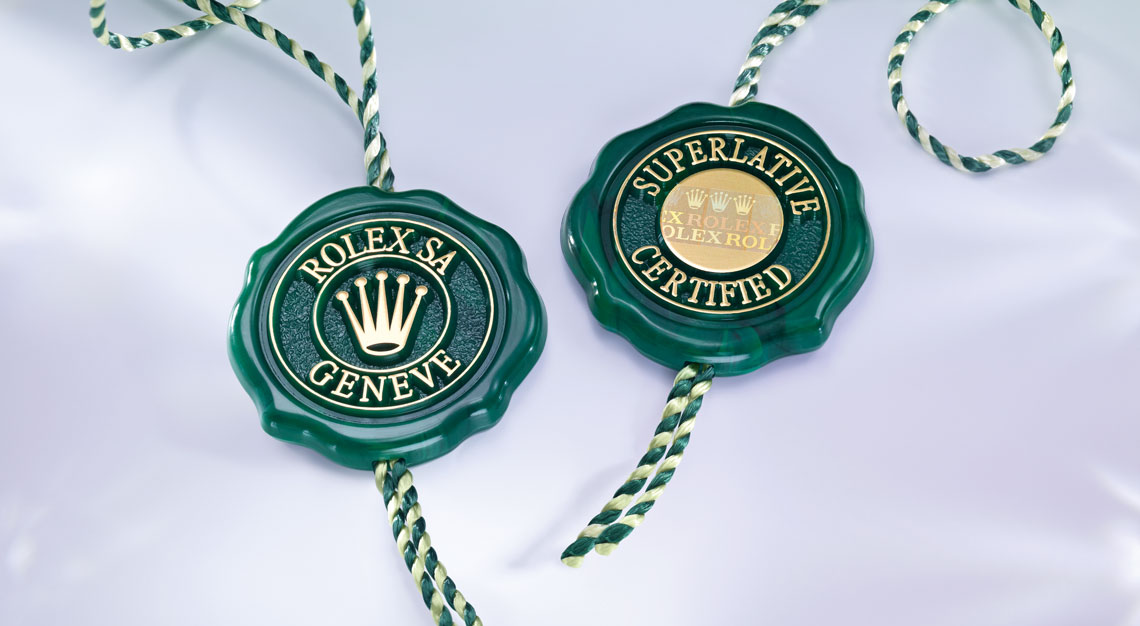 How to spot a fake Rolex
The first rule about Rolex is that Rolex equals perfection. Every case, every link on the bracelet, every index, every engraving is always – ALWAYS – perfectly engineered and perfectly assembled. Now that seems like an awful lot of 'perfect' used in a sentence, but you only need to own one to see that it is nothing but absolute truth.
Knowing this means that as long as you spot something that looks 'off' then it probably is. Maybe it's a misaligned printing, a tiny smudge, or a rough-hewn edge. Any sign of poor manufacturing is a big red flag.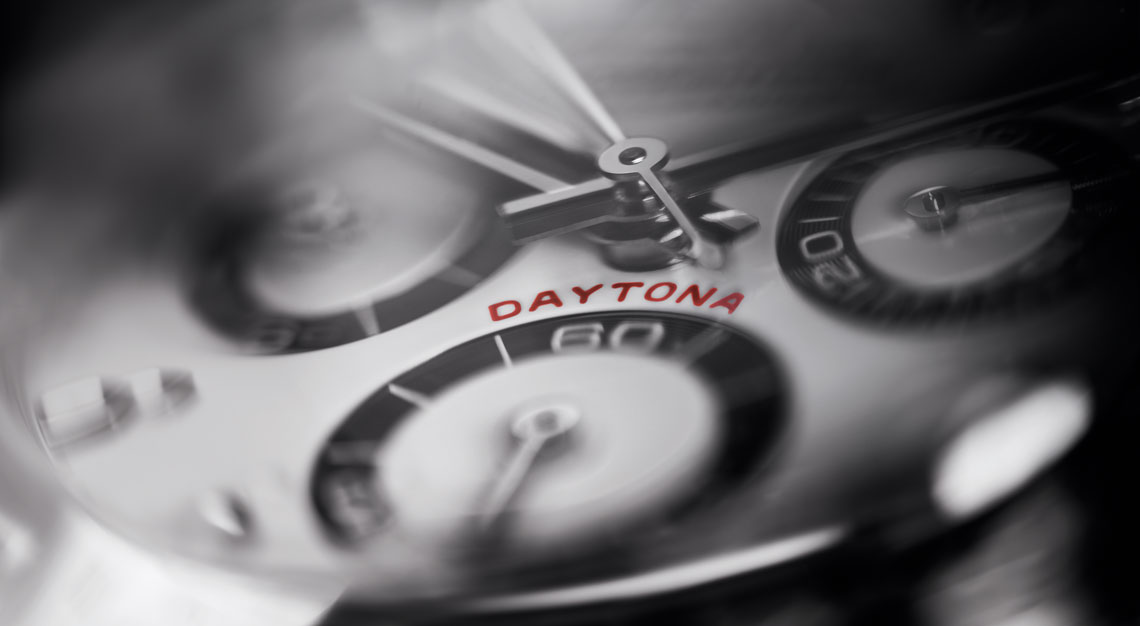 Some Rolexes have very specific features, without which you can be certain, spells trouble. The Submariner for instance has a distinctive 120-click uni-directional bezel. The Deepsea is one of the few Rolex watches without a Cyclops date enhancer.
Here's a list of other features that all Rolex watches should have, with very few exceptions.
There is a tiny Rolex crown logo micro-etched on the sapphire crystal
Since 2002, Rolex has included this feature on all of its watches. It's not easy to spot with the naked eye, but if you see it, you see it. Tilt the crystal at an angle where it catches the light right.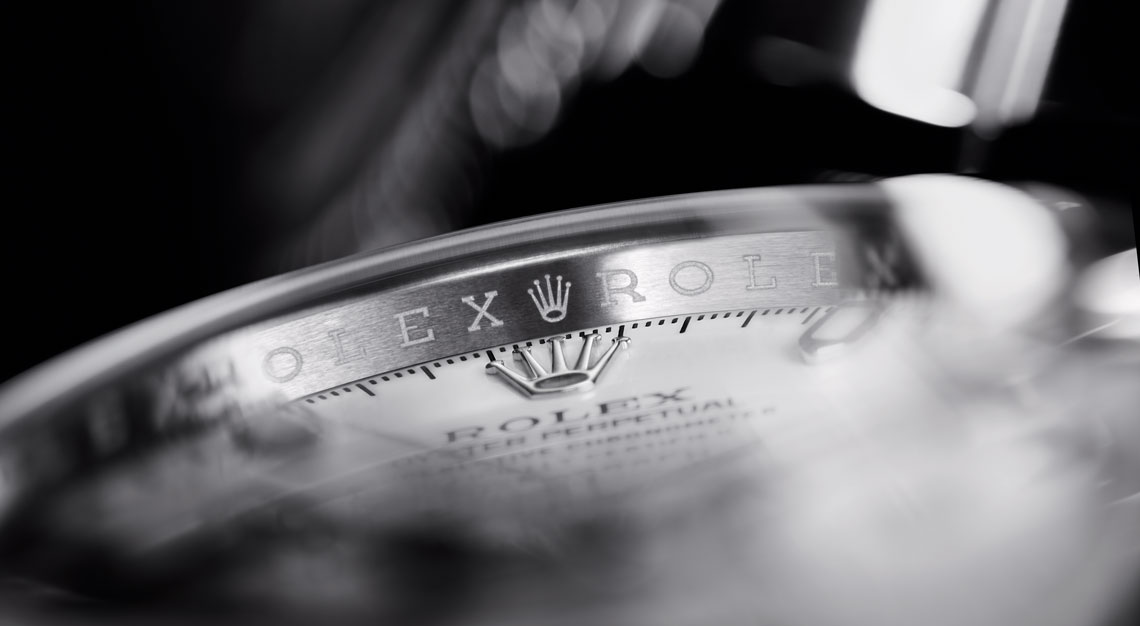 The letters on the rehaut must align with the minute markers
Encircling the dial is the word ROLEX and brand logo, one that corresponds to every minute of the hour. This fine engraving is not easy to replicate, so counterfeiters often leave this part out.
The Cyclops date magnifier works well
All Rolexes except for the Daytona, the Deepsea, the Sea-Dweller 4000 and vintage Sea-Dweller models have a Cyclops date magnifier. This additional piece of crystal has been designed and machined to magnify the date by exactly 2.5 times. If you see minimal magnification or optical distortion, walk.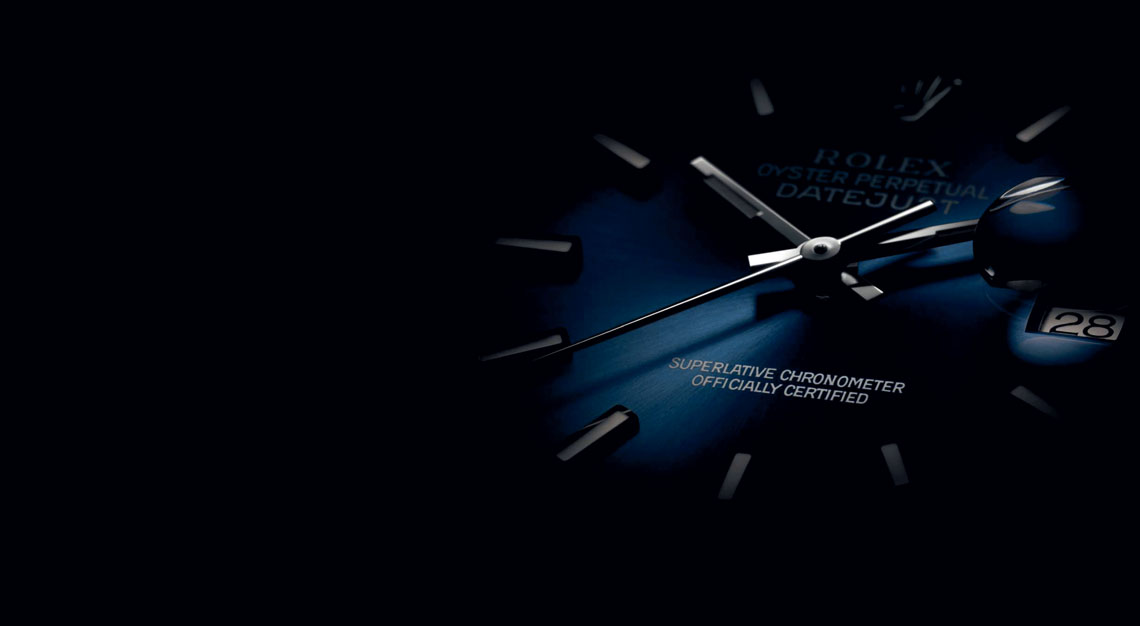 There is no hacking seconds hand
Rolex almost never makes quartz timepieces (with the exception of watches like the Oysterquartz and the Tru-Beat). To make things clear, if it says Oyster Perpetual or Oyster Date on the dial, and you see a seconds hand that moves step by step rather than in a smooth sweeping motion, walk.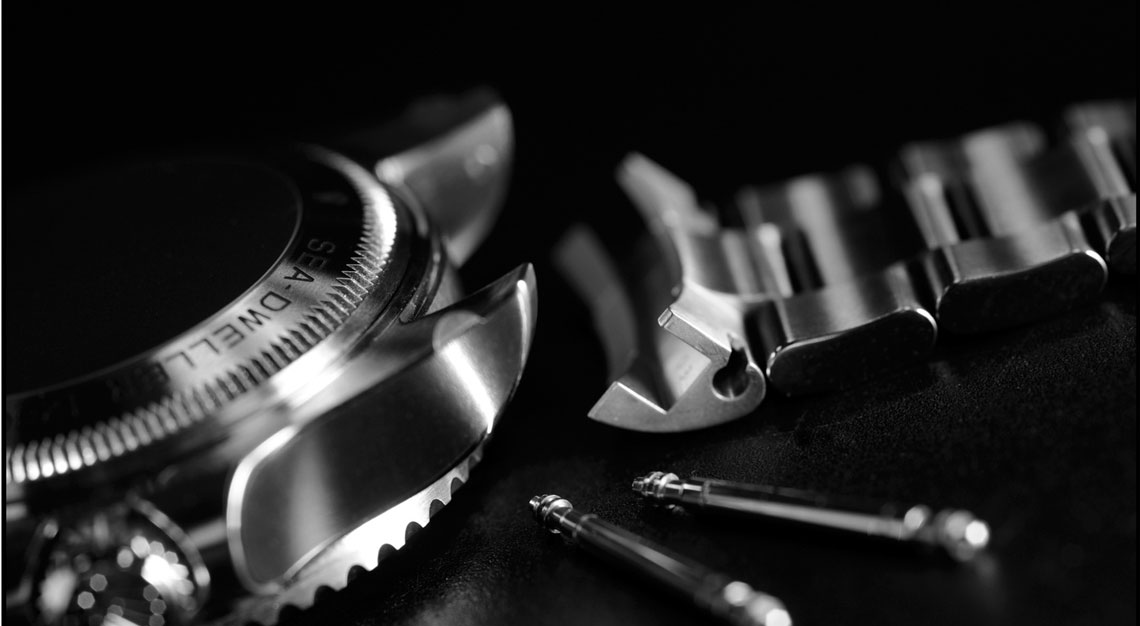 Sharp high quality engravings on the case and bracelet
As mentioned above, Rolex equals perfection, it makes no mistakes. So all of the various text, number and logo engravings on the case and bracelet should look finely etched as they're cut by diamond-tipped tools.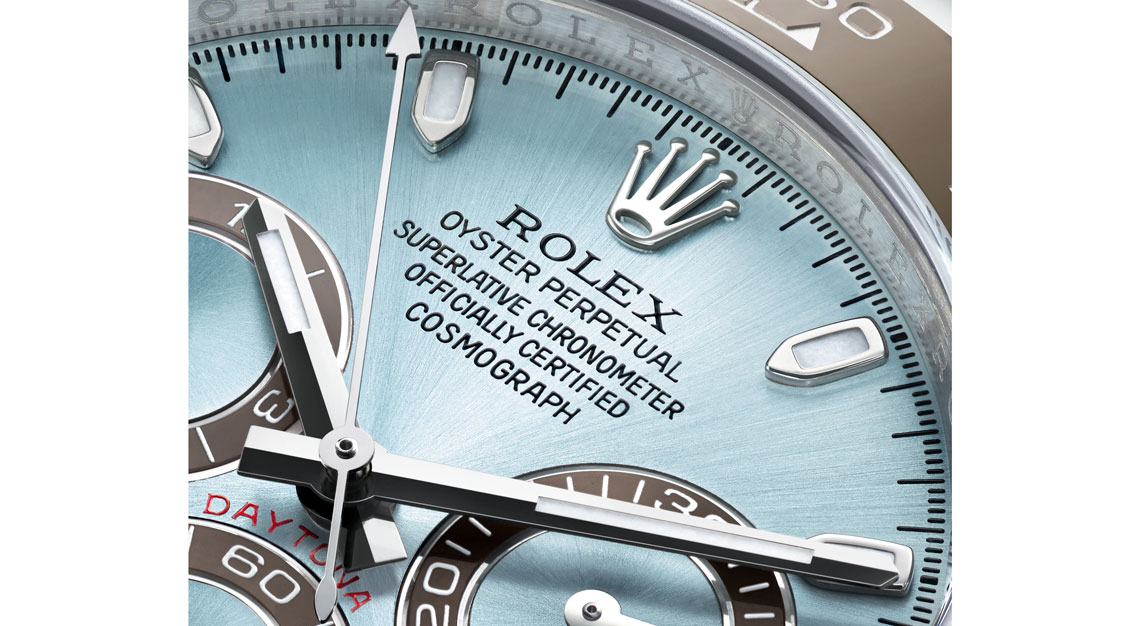 Dial printing is immaculate
Same goes for the printed text on the dial. There cannot be any smudges or misaligned text anywhere. It helps to familiarise yourself with the basic look of a model you like. For instance, the Sea-Dweller Ref. 12660 has the word SEA-DWELLER printed in red while the Sea-Dweller 4000 Ref. 116600 is all white.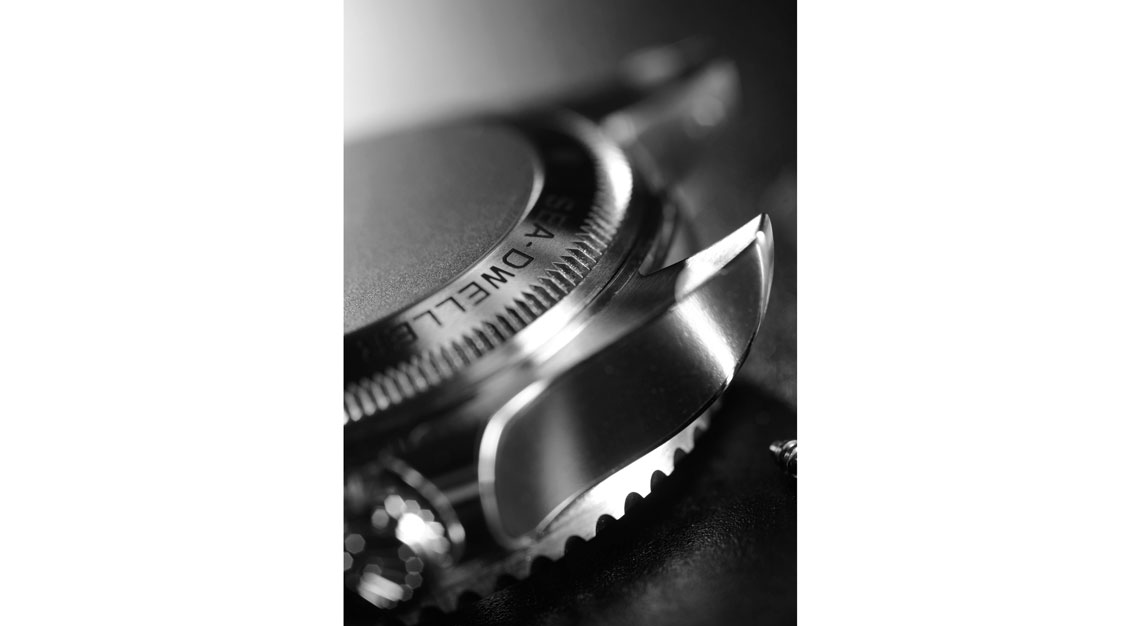 No open caseback
Rolex does not make watches with open casebacks. There are no exceptions to this. The brand began as a maker of tool watches, and having a solid closed caseback is an imperative to this mission. (Read: Rolex made two watches with open case backs in the 1930s but those were the exception rather than the norm.)
No caseback engraving
Most Rolexes have a plain solid steel caseback. Only two professional models feature some minimal engraving, the Milgauss and the Sea-Dweller.
Hologram encoded sticker on the back
Until 2007, all Rolexes come with a green sticker behind that features a three-dimensional Rolex crown. If you're looking at a watch that has this sticker but which was made after 2007, walk. If you're looking at a pre-2007 model but has a sticker that is not three-dimensional, keep walking.
These are some tips to help you on your next Rolex hunt – or to see if someone you meet is trying to pull a fast one with a bogus "new" Rollie.